Winter Sales Season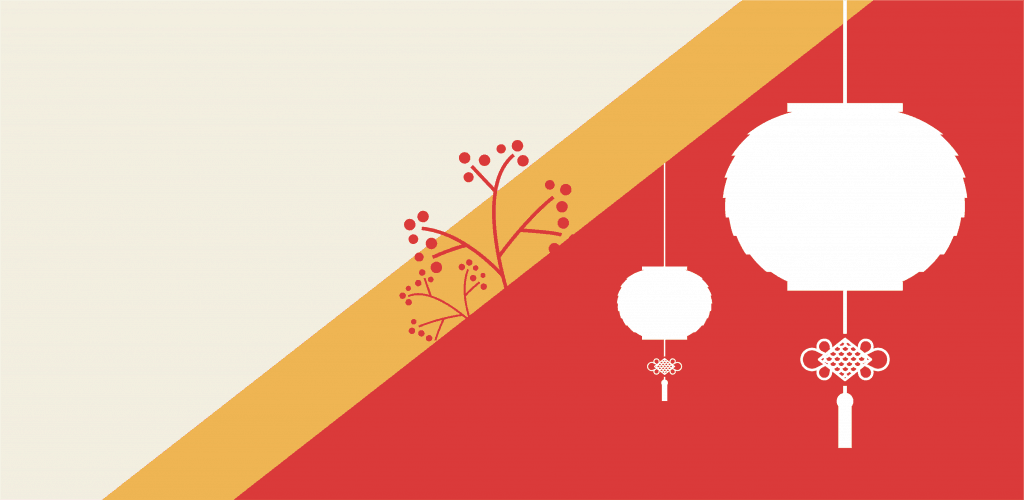 Let's start from the beginning, the turn of the calendar year. The winter sale season begins after the Christmas holiday season, where spending is a bit down as people let their wallets recover from the expense hangover. That means January is a little slow for sales. Still, there are some remarkable holiday sales opportunities to get your year started right. So don't let the cold breeze freeze your bank account, make the most of these remaining holiday sale opportunities.
The biggest takeaway from 2020 is the shift to eCommerce; consumers have embraced online shopping with vigor and retailers have responded with new technologies. – NRF.com
Groundhog Day – Feb 2nd
Groundhog Day is the yearly festival in Punxsutawney, Pennsylvania that sees Phil, the groundhog, leave his hole and look around after a long hibernation. If he sees his shadow, we'll have six more weeks of wintry weather. If he doesn't, then it's going to get warm soon. So, how can we capitalize on this holiday? Why not sell some groundhog themed products? It's an excellent opportunity to boost your numbers during the down season.
Will he see his shadow?
Yes: six more weeks of sweater sales. No: tee season begins!
Use this as a way to re-engage your customers or your email list by offering deals, especially for Groundhog Day. Write a creative tag line related to your products or business. Offer a discount, and even throw in some bonus products that might be related to either winter or spring. You can also encourage people to send your social accounts pictures of groundhogs as a contest. Get creative and use this to get your email list back to your site.
Lunar (Chinese) New Year – Falls Between Jan 21st and Feb 20th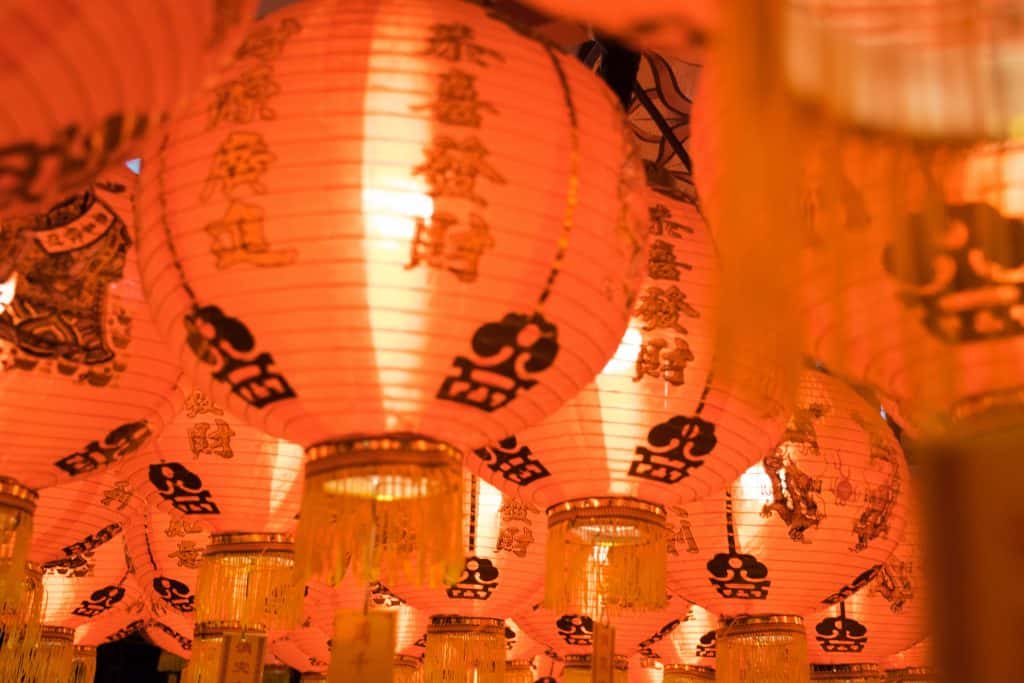 Chinese New Year or Lunar New Year is a huge celebration in many parts of Asia and its diaspora. It is yet another holiday sales opportunity for you. Leading up to the holiday, people will clean their house, sweep floors and scrub windows to get rid of any dirt and clutter. This is because it's believed to be bad luck to keep it beyond the start of the New Year celebration. What follows a declutter, buying new clothes. 
Lots of luxury brands are already capitalizing on this trend, and so should you. Your aspiring merch store or established presence can both use this ritual to drive sales. Get ahead of it by promoting heavily on your social media outlets. It's a Lunar calendar, based on the Moo, which means you can use themes like day and night or old and new. Oranges, yes, the fruit, and the colors red and orange are the seasonal colors and are meant to bring good luck. Fun fact – in the Chinese calendar, years correspond to specified zodiac animals such as the year of the rat, pig, or ox. Find what animals represent the year, and use them in your marketing to get more into the holiday spirit!
Valentine's Day Feb 14th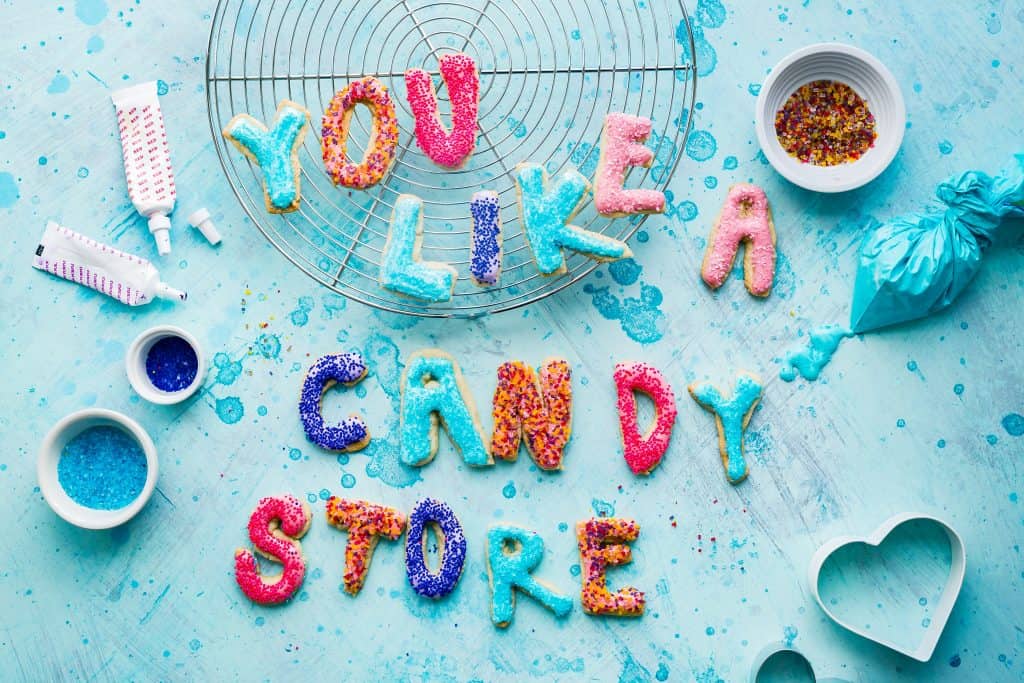 According to the national retail federation, consumers spent over $20bn on Valentine's Day in 2020 – despite fewer people celebrating the holiday. Some sites like finder.com say that the spending is closer to $27bn.  This is a massive sales opportunity for any business and can make that cold winter after the holidays seem a lot cozier from the cash that's ready to be made. Love themed gifts, incredibly catchy, kitschy, or ironic anti-valentine's day gifts, are an excellent place to start.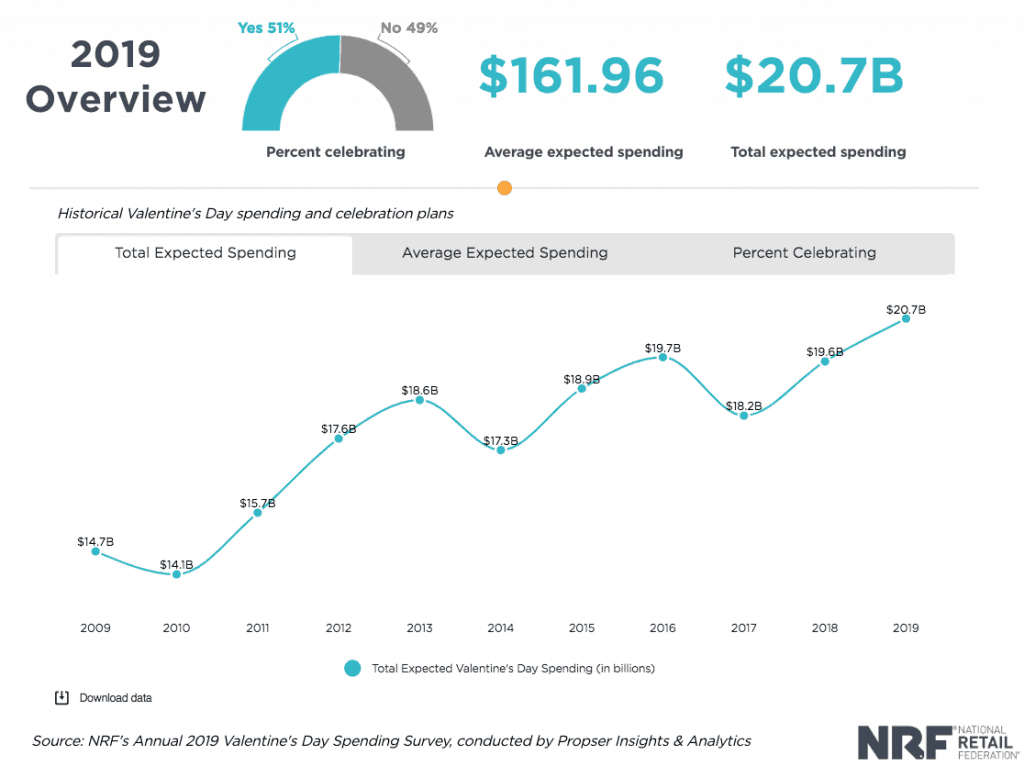 What's Selling?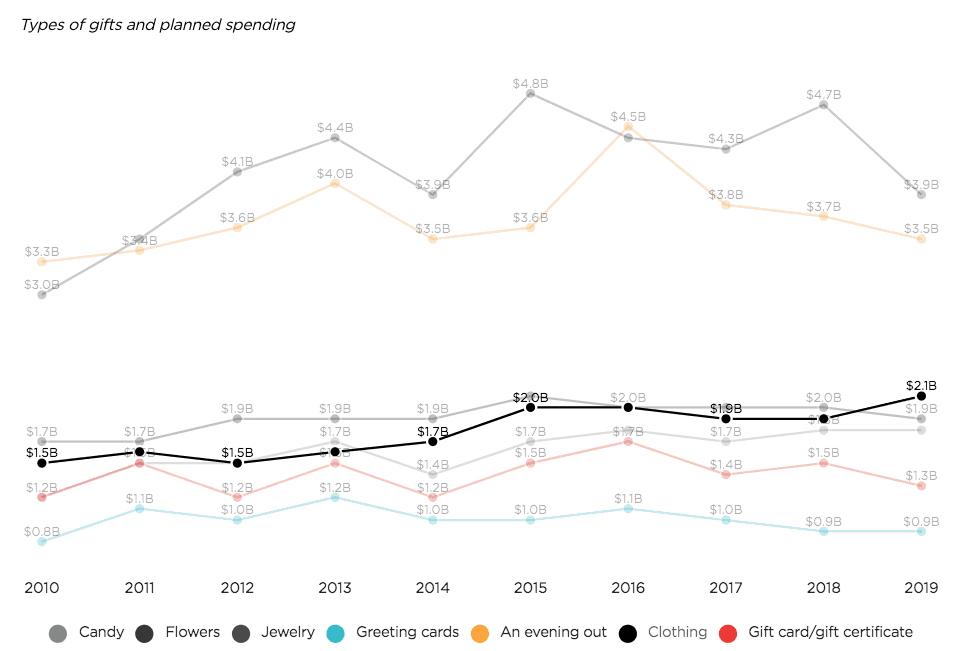 The number one category of spending is jewelry, followed by flowers and then candy. Clothing and Jewelry make up 18% of sales, which amounts to over $7.2 billion spent on clothing and jewelry – massive potential for any merch store. 
Quick Facts:
Americans spent $5.8B on jewelry, $2.3B on flowers, and $2.4B on candy in 2020
Husbands spend an average of $357.90 Dollars on their wives for Valentine's Day – the highest for any category.
Anti Valentine's Day celebrations are huge; nearly 25% of non-celebrants will mark the holiday this way.
Americans will spend $9.5 billion on unwanted gifts for others on Valentine's Day.
Kids are next, with $280.07 spent on Valentine's Day gifts for kiddos.
Take advantage of love, heartbreak, and cynicism by capitalizing on sales over one of the highest spend holidays around and grow that merch empire!
Keep Your Sales Blooming and Read More to Learn About Spring Sales!