Easter Colors 2024 – The Best Color Combinations for Your Egg-Citing Designs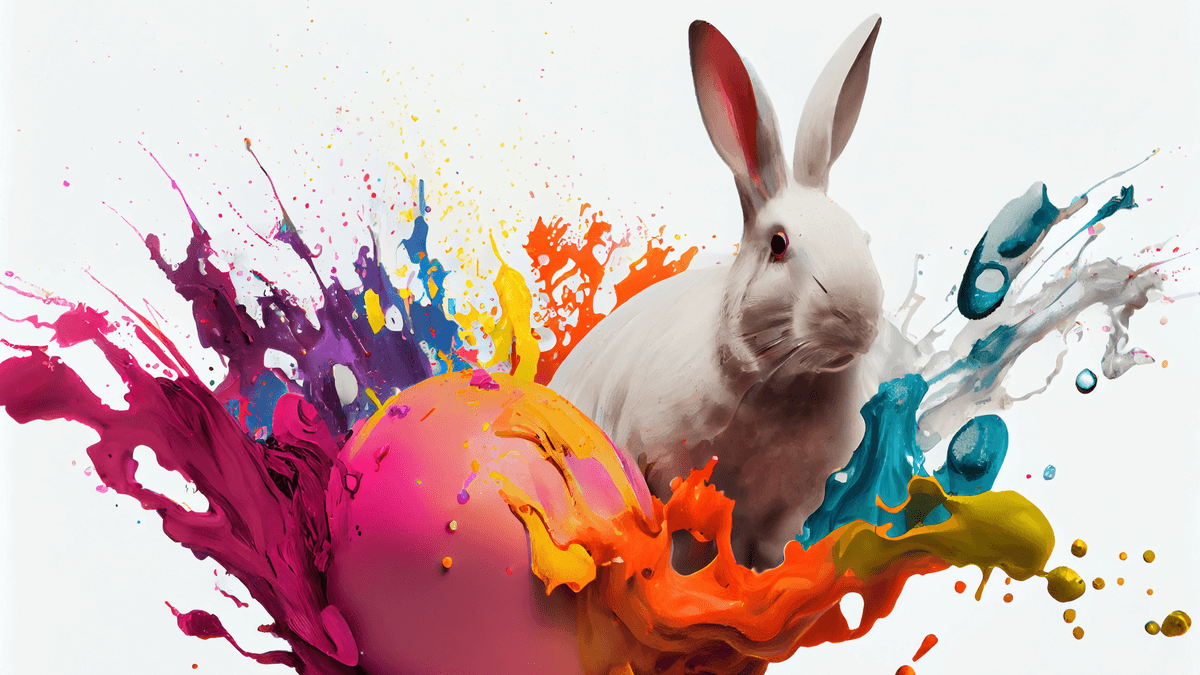 Easter season brings joyful celebrations, blooming spring flowers, and hues of pastels in our clothes, decorations, and everyday lives. Something about those glimmering gold, cotton candy pink, and mint green color tones make our hearts melt.
But what color is Easter itself? And what is the history and symbolism behind those sacred Easter shades? Let's find out – along with an insight into the holiday palette and color combinations for your Easter eggs and spring designs.
The Real Meanings of Popular Easter Shades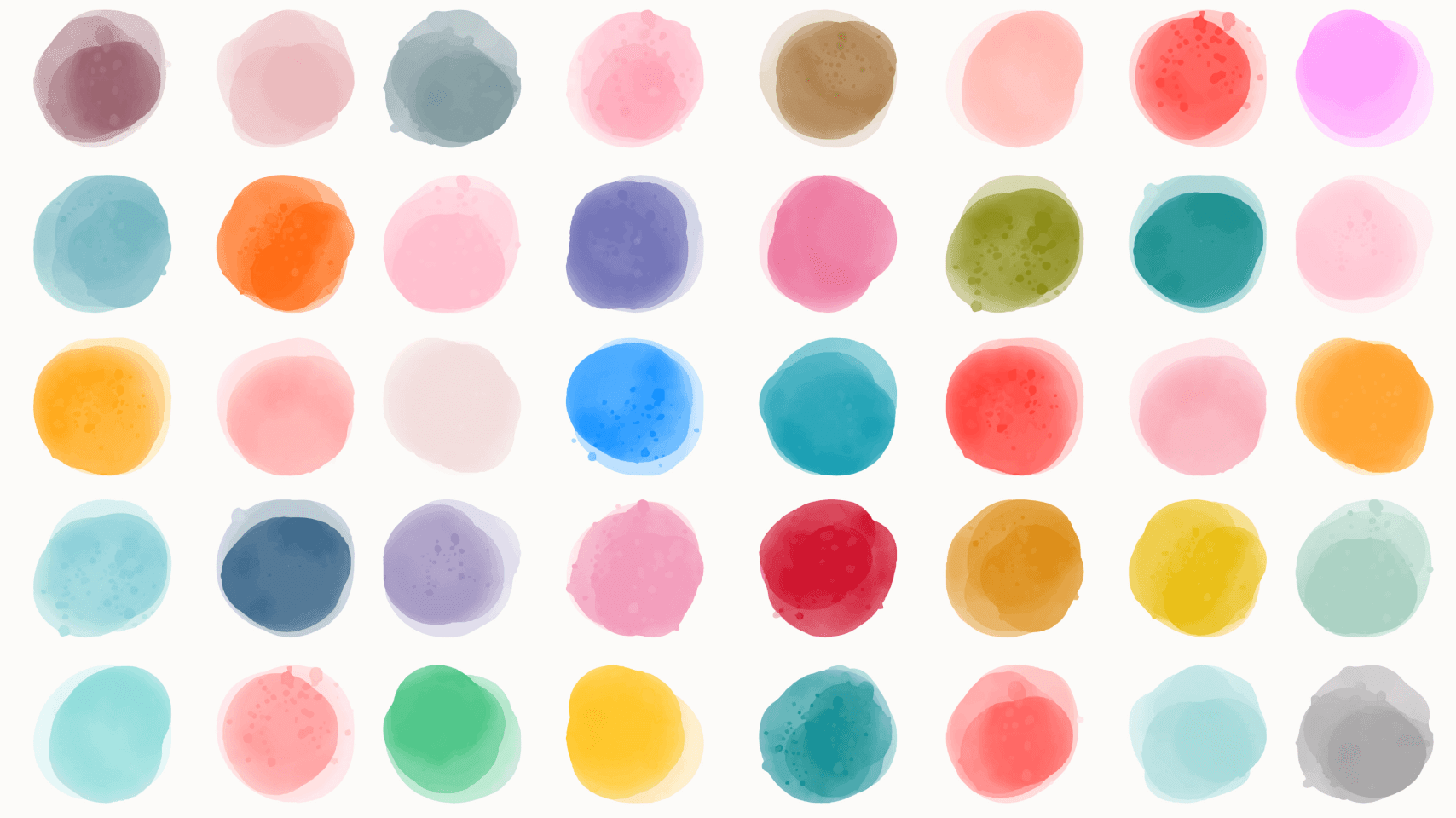 While all of them somehow represent the resurrection of Jesus from the dead, each color has its own story in the Bible explaining the reason these tones represent Easter, from ancient times to modern days. Let's look at the symbolism behind the famous pastel Easter colors.
Easter gold is not what we know gold to be now. In the Bible, John describes the city of New Jerusalem as "Made of pure gold. As pure as transparent glass." Meaning – he tried to describe something divine in terms we would all understand. Gold equals purity, glory, and triumph. Jesus's resurrection is a victory of good over evil.
Green is the ultimate Easter color. This holiday combines sacrifice, resurrection, and eternal life – a new beginning and growth. Appropriate for spring, when new life blooms on every corner.  
Once Easter is over, priests wear green to symbolize the resurrection of Jesus and a promise of a new life.
Red symbolizes Holy Week, which begins with Jesus entering Jerusalem on Palm Sunday, being crucified and dying on Good Friday, and rising from the dead on Sunday. 
While red represents sacrifice, blood, and fire – it also signifies a new beginning.
White is the symbol of all things good and pure. From angels to wedding attire – it symbolizes a new life. But for Easter, the color brings a whole new meaning – the resurrection of Jesus.
The mesmerizing scent of white Easter lilies represents the trumpets of joy after Jesus came back to life. 
Around the holidays, every church and Christian house is decorated with white Easter lilies.
Pink candy-heart hues are only worn twice a year in church – on the third advent and the fourth Sunday of lent. This color symbolizes love, joy, grace, and warmth, a jubilant hope for a new beginning.
These colors are common during Lent (from Ash Wednesday until Easter Sunday). They represent spirituality, sorrow, and penance.
Soldiers ridiculed Jesus with a thorn crown and purple robe before he was crucified.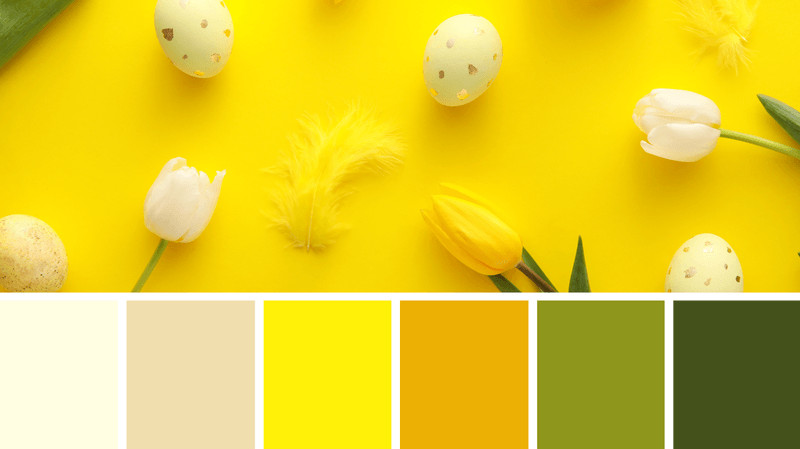 Combine beautiful pastel colors from various Easter palettes to find the best color combination for your spring designs. From earthy tones to vibrant accents – Easter colors are all about joy, purity, and celebration of life.
What Color Do You Wear for Easter Celebrations?
In 1198, Pope Innocent III described the use of five colors – white, red, green, violet, and black. These are the colors the Catholic Church uses for their vestments, in a set sequence throughout the year.
Now that we know the background of each, you can use this knowledge of appropriate colors for the Easter season.
Church sanctuaries are decorated in purple until Maundy Thursday.
Good Friday colors represent the day Jesus died – black and red.
This last day of lent is all about wearing black to mourn Jesus.
Colors Worn on Easter Sunday
Jesus has risen. Gold and white tones of purity and victory.
Choose Easter Colors for Your T-Shirts
While traditional Easter colors and their references are a crucial part of the celebration, the Easter palette extends far beyond the Bible. Design outfits in cheerful spring colors that will bring joy throughout the season.
The Printify Catalog includes many types of apparel that come in all the colors of the rainbow and beyond. Like our Unisex Cotton Tee (Gildan 5000), which is available in 60+ colors.
Pick a product, choose a shade, and create your own color combinations for Easter designs.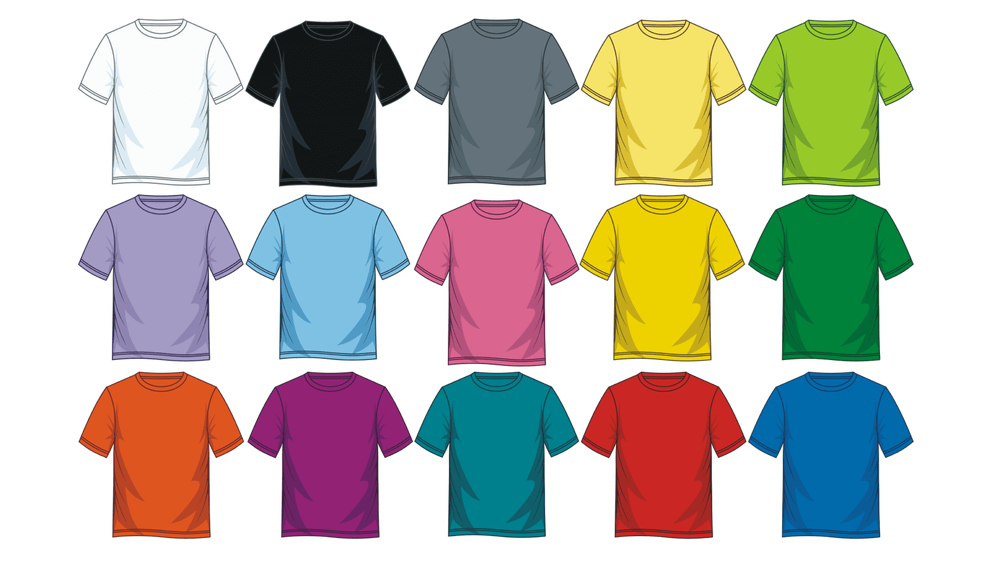 Design Your Own Easter Products
Share the article
Topics