Personalized Christmas Ornaments
Take the holiday decor game to the next level with personalized Christmas ornaments. From family photos and custom text to one-of-a-kind designs, create customized keepsakes for yourself, your loved ones, or shoppers worldwide.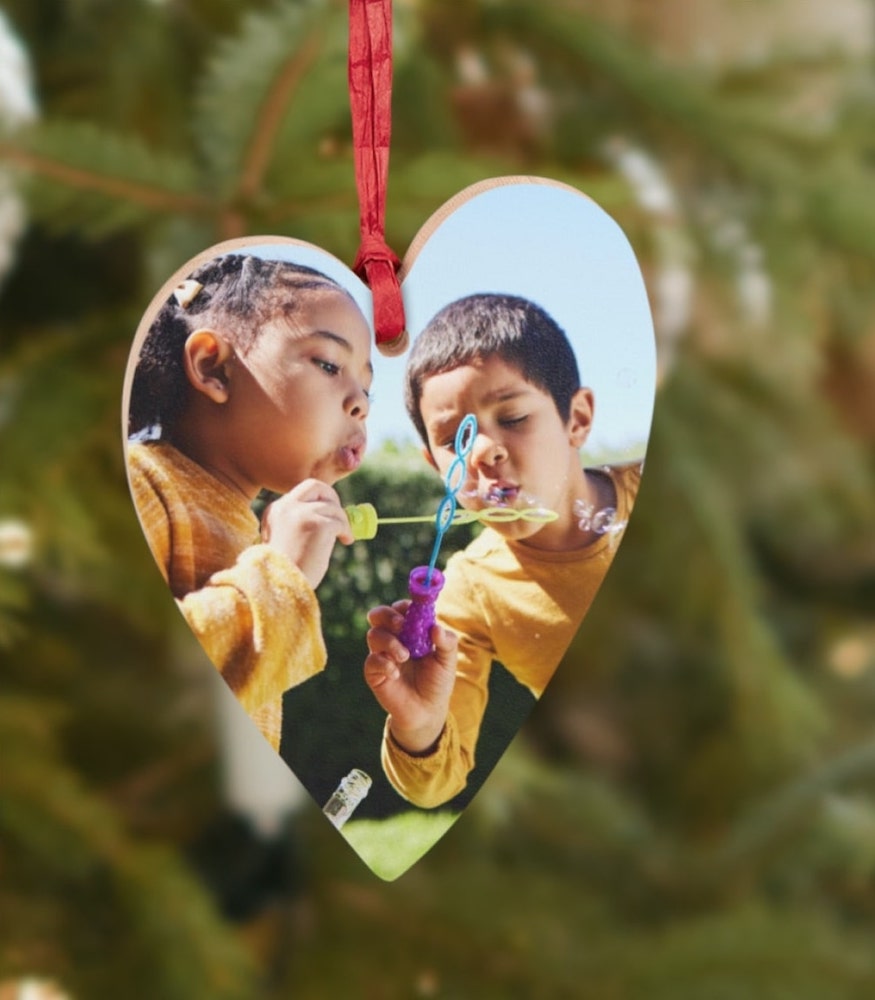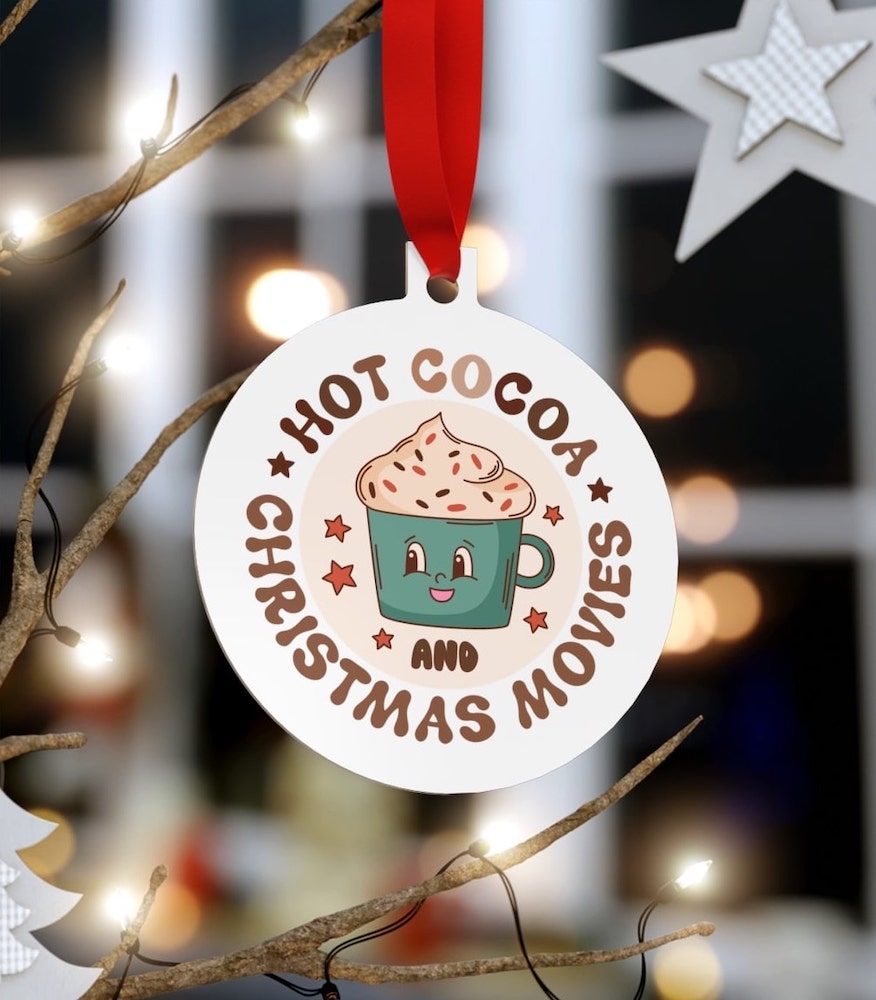 Create Custom Christmas Ornaments
Design Your Own Personalized Christmas Ornaments
How to Make Personalized Christmas Ornaments in 3 Easy Steps
From wonderful keepsakes and holiday decor to the perfect gifts for the whole family, you can have a new Christmas ornament collection ready in minutes. Just join our page, select an ornament, and customize it to your jolly heart's desire.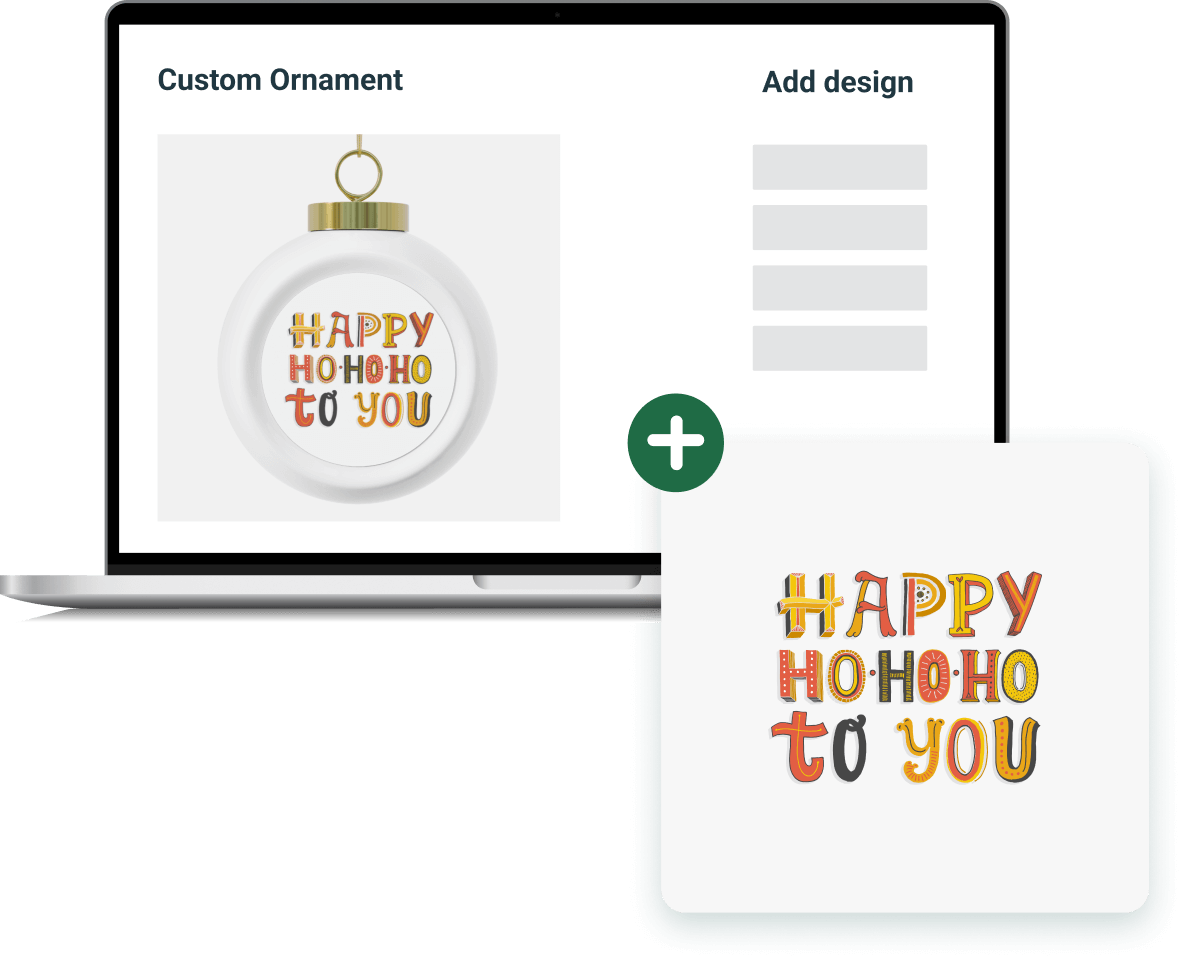 This process is so easy the little marshmallows in your hot cocoa won't have melted by the time you're done. Simply register with an email address or sign up with your Google account and start exploring our site for free.
Our vast Product Catalog stores quite a collection of personalized ornaments for every taste. Bedazzle your Christmas tree with one-of-a-kind jewels made of different shapes and materials. Once you've picked your favorite, click Start designing.
Our intuitive Mockup Generator will guide you through the process of personalization and majestic designs. Add text, a family photo, the family name, quotes, and anything else to make a masterpiece for the holidays.
Design Personalized Christmas Ornaments With Printify
Now that you're intrigued by how easy it is to make personalized Christmas ornaments, let's look at the wide selection in our Catalog. You're guaranteed to find something for your taste – or something your customers will cherish.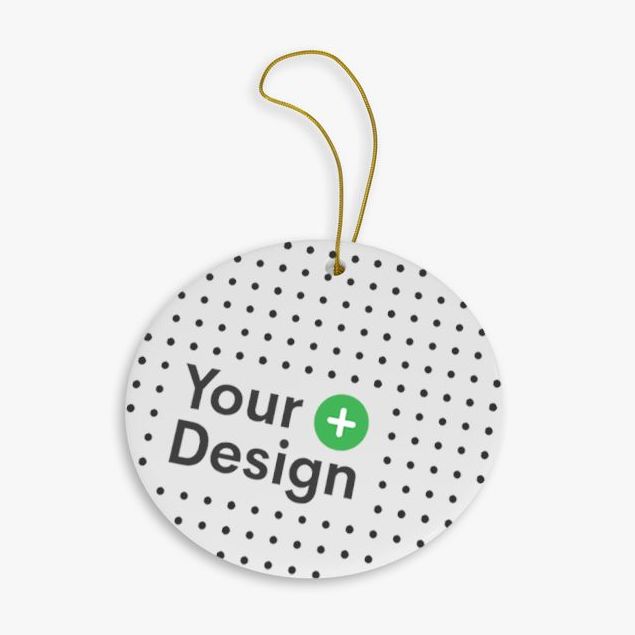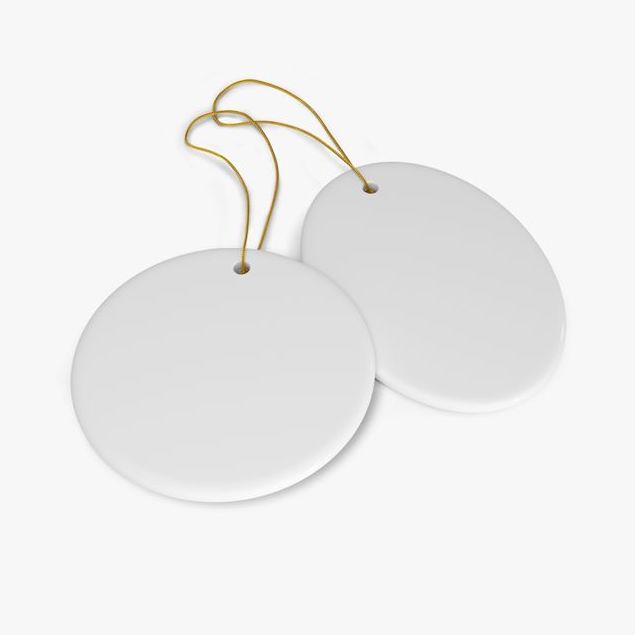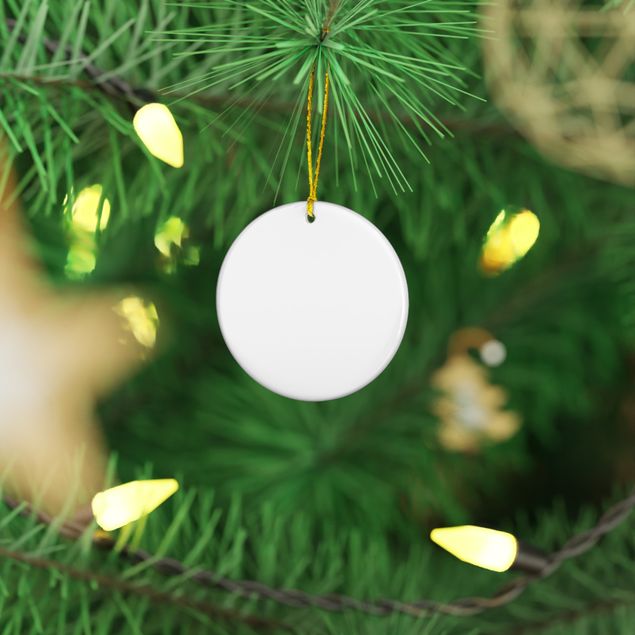 Spruce up your holiday online collection or personal Christmas gifts with these traditional, natural-looking ceramic ornaments. With the right design, they can match other hand-painted decorations. 
Available in multiple shapes, these custom ornaments will be perfect for the whole family to enjoy, adding a festive look to every Christmas tree and home.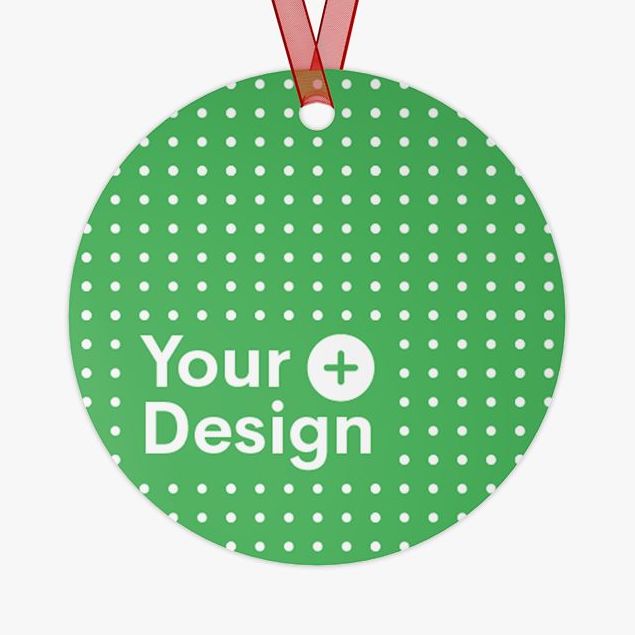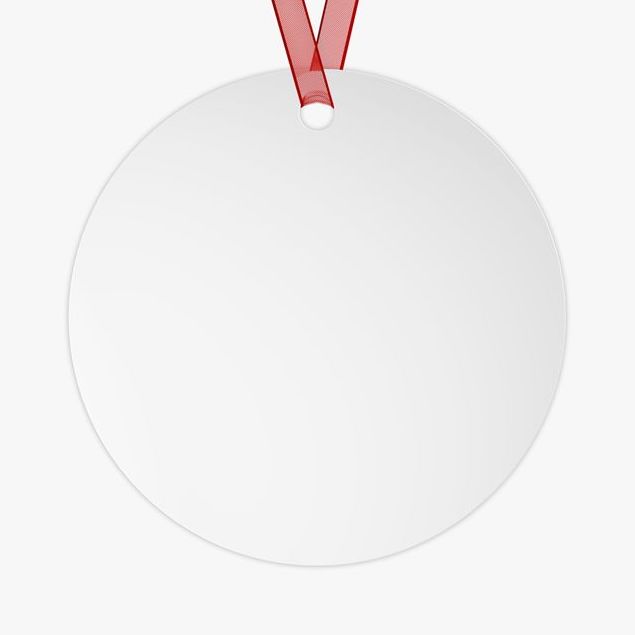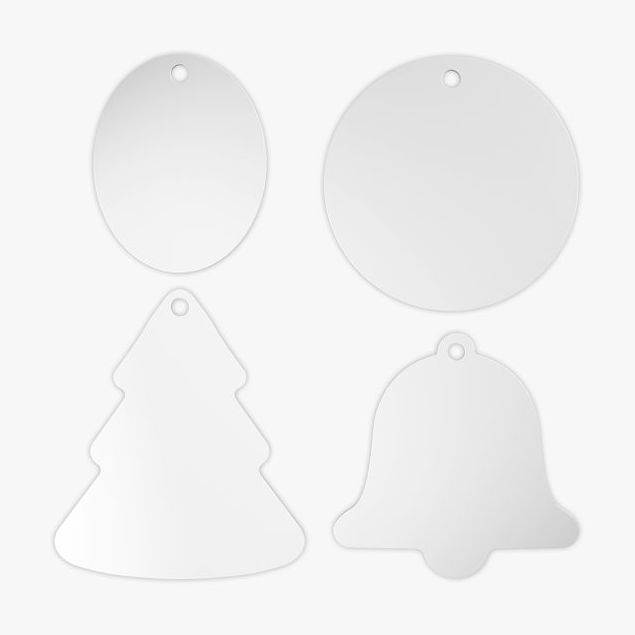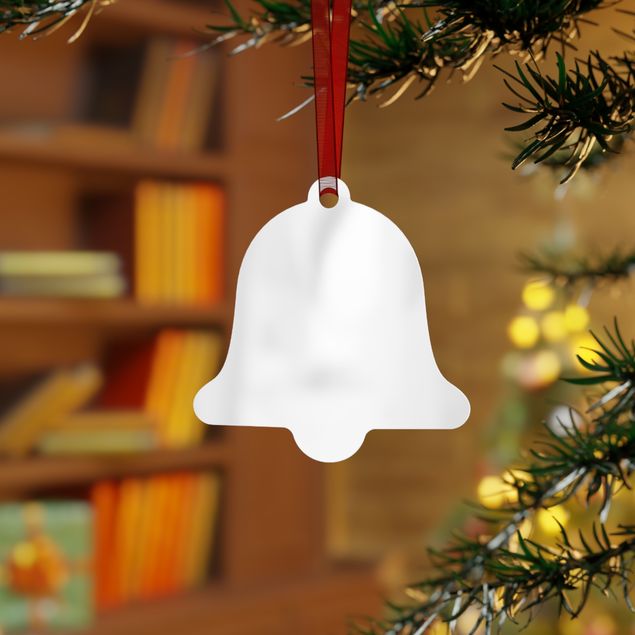 If you want to decorate your home with something durable and extra special, customize our metal ornaments for an edgy, long-lasting effect. These will make the perfect Christmas gifts for friends and loved ones, sprinkled with memories and well wishes to honor for years.
Our metal ornaments are scratch and chip-resistant and easy to store.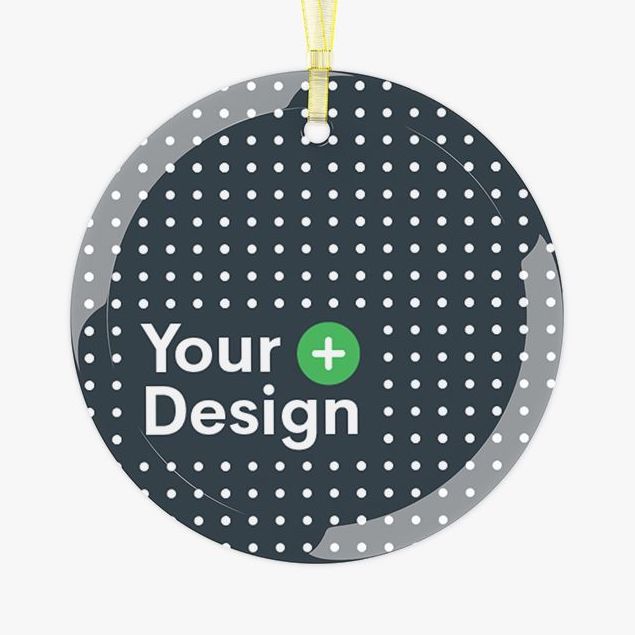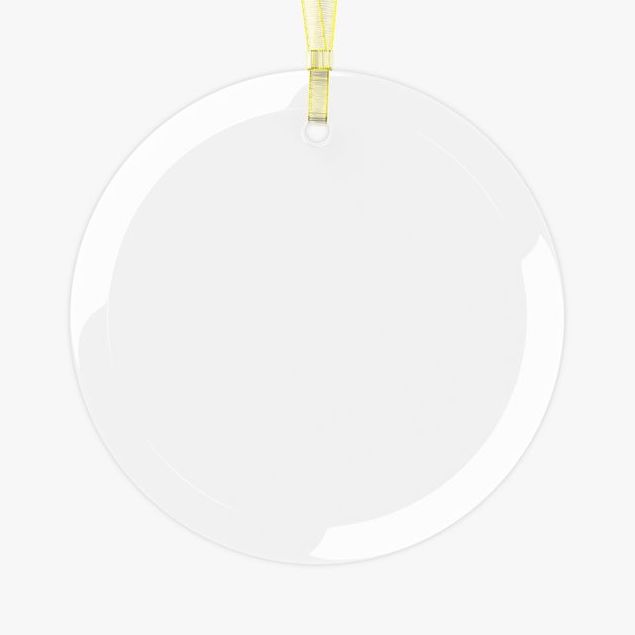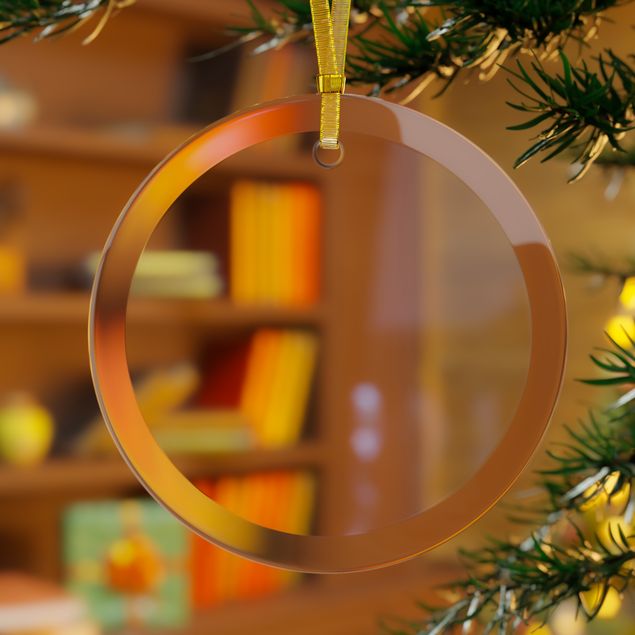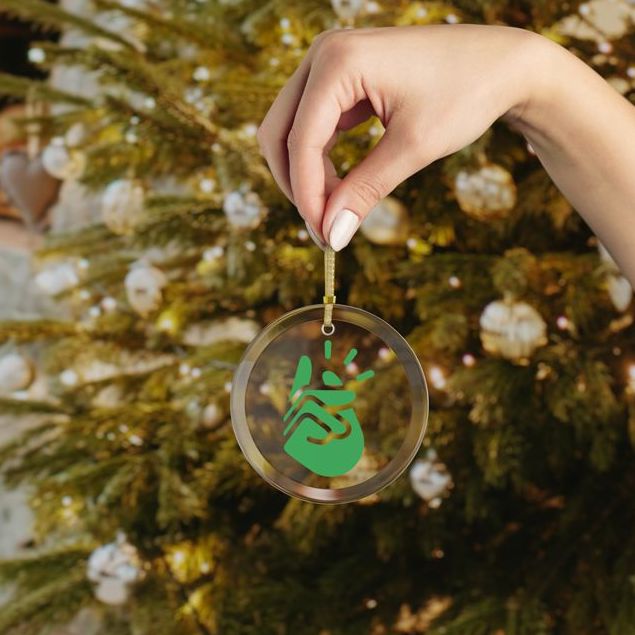 For fragile yet magical holiday decor, consider our glass ornaments. Personalize special moments, announcements, and treasured memories on a wonderful keepsake. These ornaments look great on a tree as well as anywhere else. 
It's a classy-looking centerpiece for your home or online shop. Clear, sparkly, and hanging in a golden thread. It's truly something to honor and cherish during the holidays.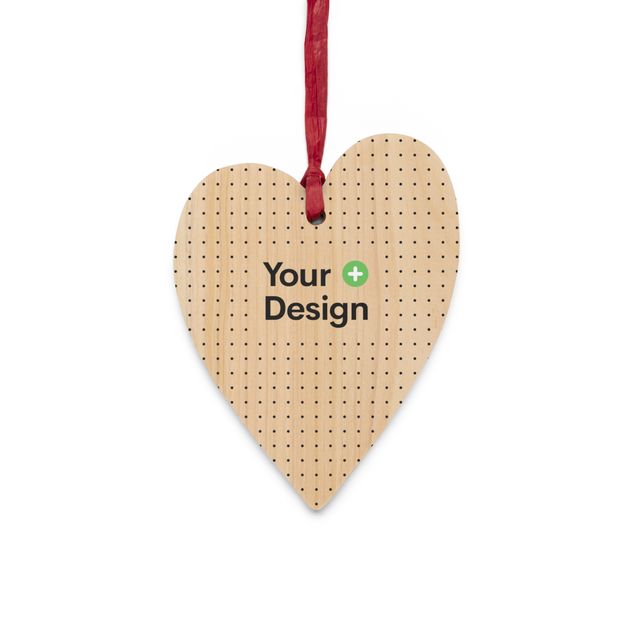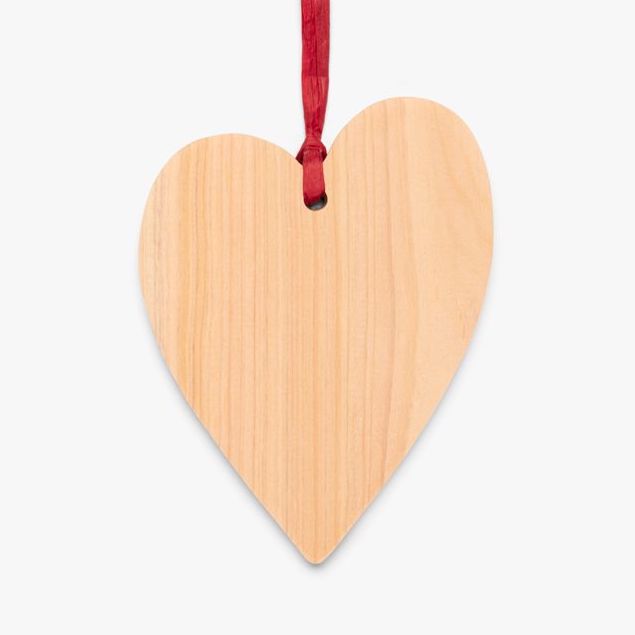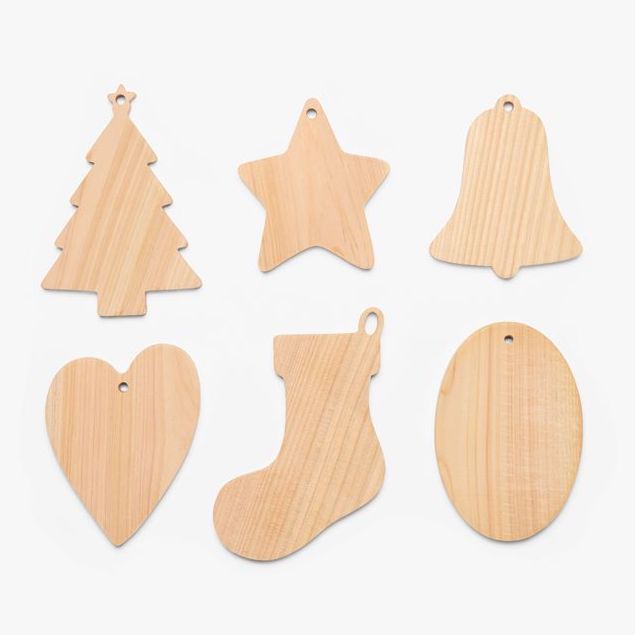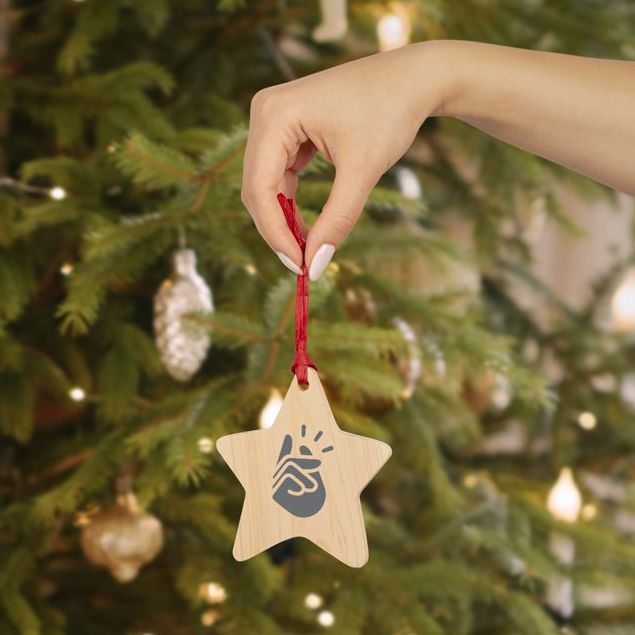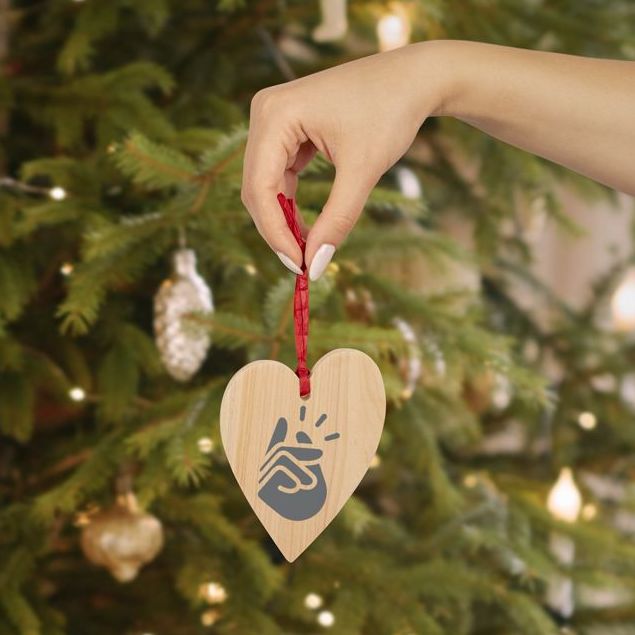 What could be better for a natural-themed decor than wooden ornaments on the Christmas tree? From enchanted images to family photos and baby announcements, personalize these wooden ornaments to bring out the essence of the Christmas spirit.
Light, bright, and easily customized – create these keepsakes for friends, family, or shop visitors who want to bring a bit of nature into their home.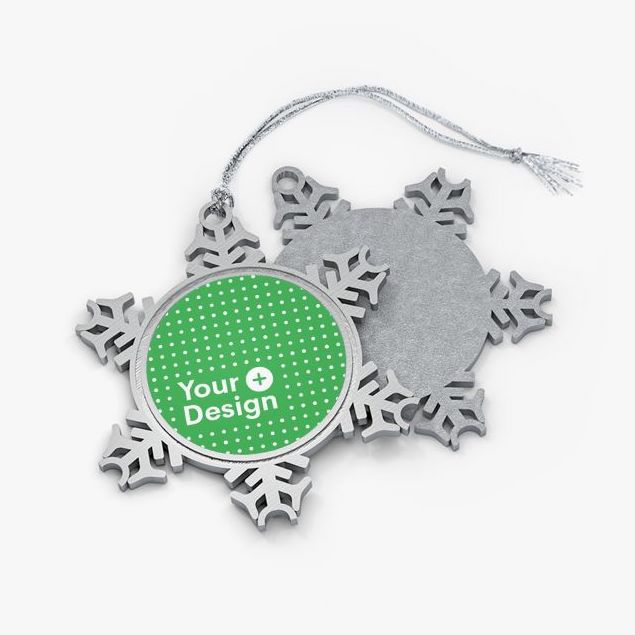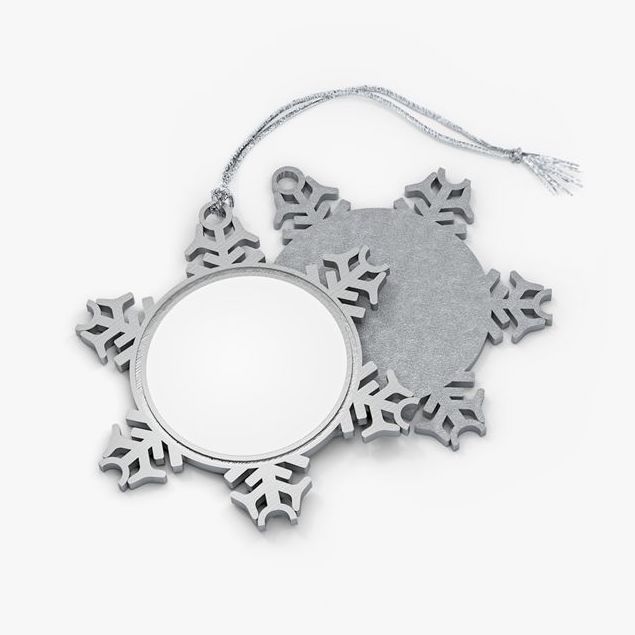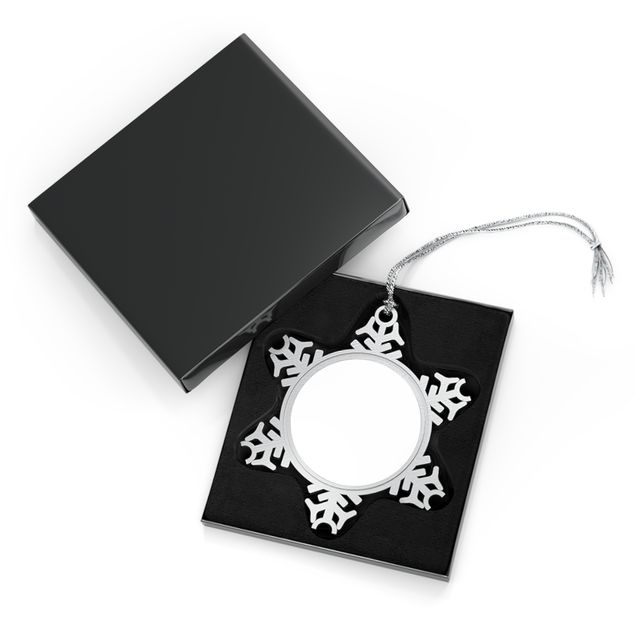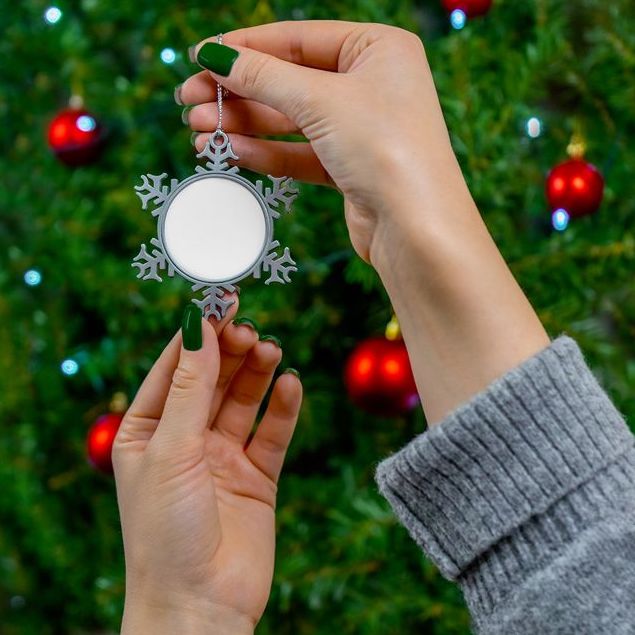 Design personalized family ornaments in silver, solid pewter snowflakes. What could be more fun? 
This cute, high-quality ornament is a wonderful keepsake for family members and friends who appreciate little knick-knacks. It's something extra special to put on the tree or in Christmas stockings this year for a truly pleasant surprise.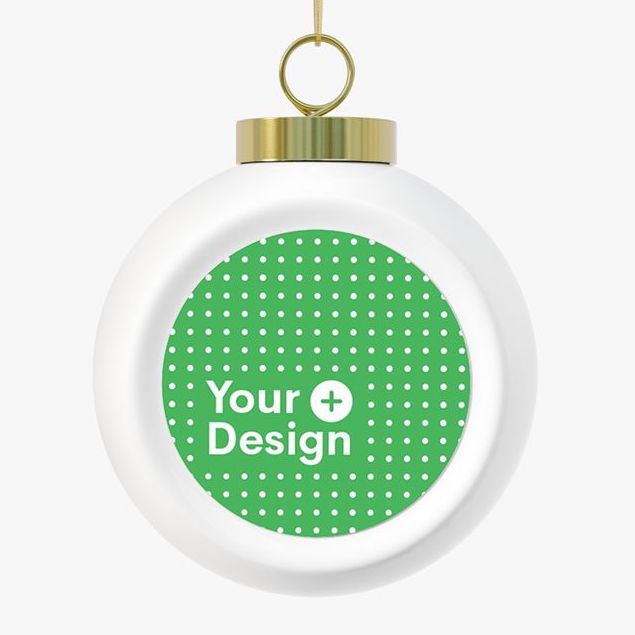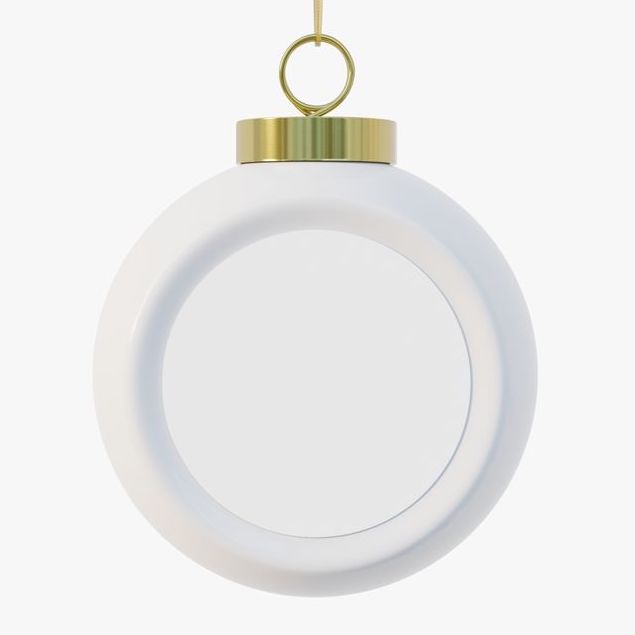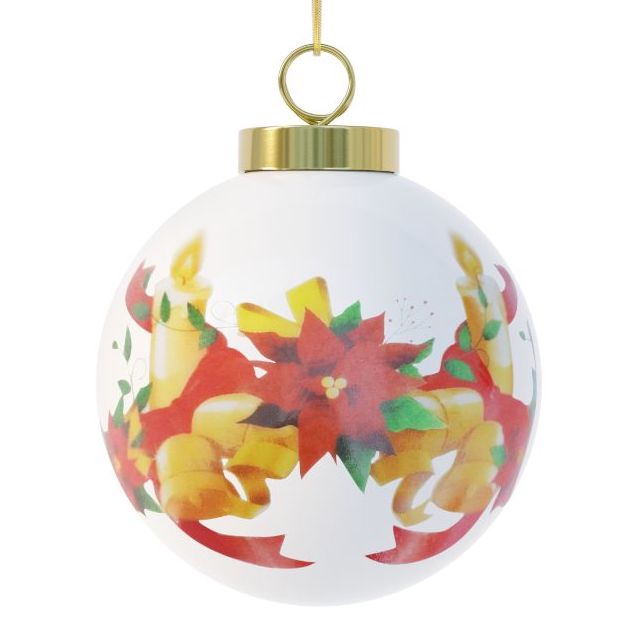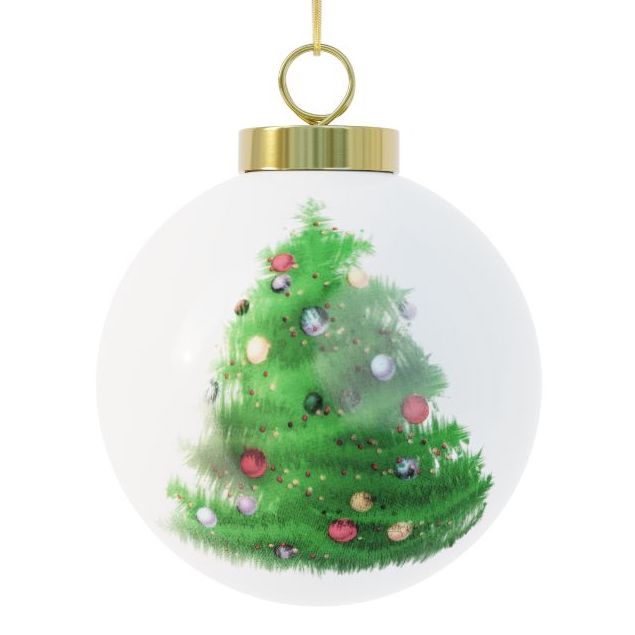 Where would our list of custom Christmas ornaments be without the classics? 
These ball-shaped ornaments are the perfect addition to your online shop or Christmas list, as they make ideal gifts for friends, colleagues, and the whole family. 
Pick between jingling bells or a dazzling tree for the decor, and personalize the front of the ornament with memories, cheeky quotes, or enchanted Christmas elements. 
More Than 2 Million People Trust Printify
Hear from our successful merchants on their print-on-demand journey and get inspired for your own business venture.
I don't have to invest the money I can't lose into my business. With Printify, I only pay the fulfillment fees, and the rest is all profit.
I really appreciate working with Printify on my brand. Afro Unicorn was only supposed to be my design on a white shirt. It is so much more. Printify allows me the time to run the business and not work in the business.
Printify helped me start a completely hands-off revenue stream. When you spot a niche that you want to enter quickly, you don't have to worry about buying stock or equipment.
Printify Premium has helped my profit margins tremendously, and spending $20 a month has probably saved me over $200 a month.
Using Printify saved our struggling business of 6 years and gave us more time with our family.
I like Printify products because they tie in with our organisation's message.
I love the Printify Mockup Generator. It keeps everything consistent and allows me to keep my brand looking sharp and professional.
Make Your Own Personalized Christmas Ornaments
Personalized Christmas Ornament Design Ideas
Want to create custom ornaments but are low on ideas? We've got you covered. Below are five fun, sweet, and popular ideas for your very own custom Christmas ornaments.
Family Christmas Ornaments
Life updates, special memories, names, and everything else a loving pack might treasure can be customized on unique family Christmas ornaments. They will make the perfect gifts.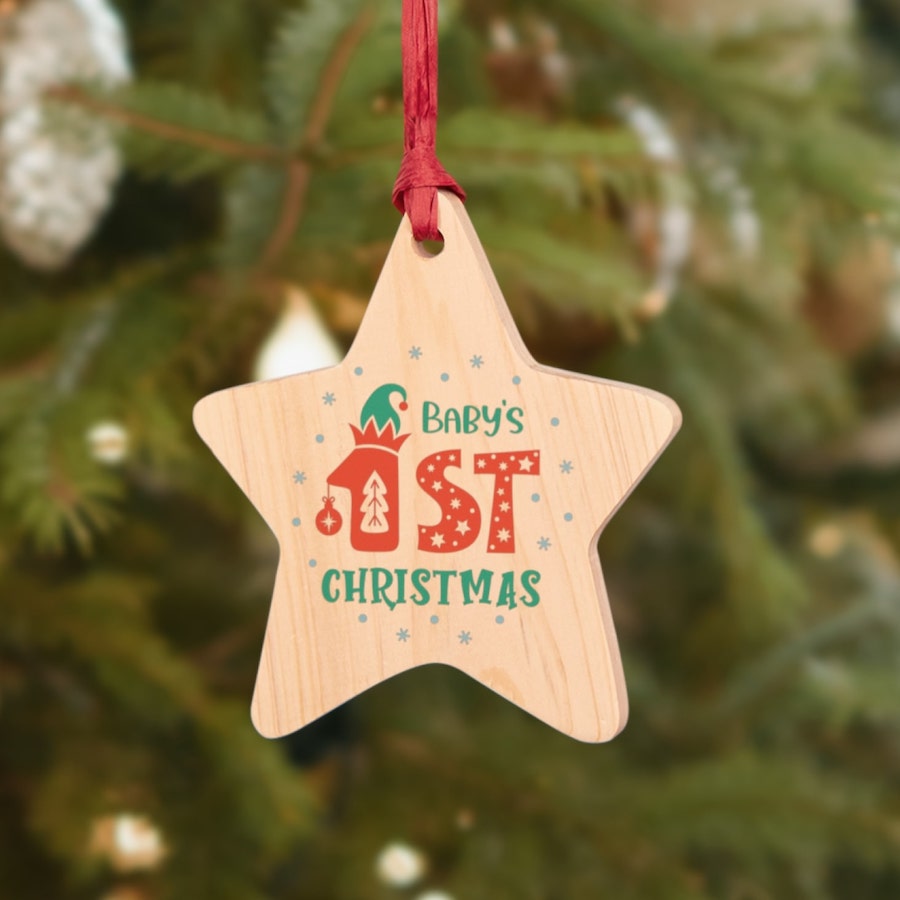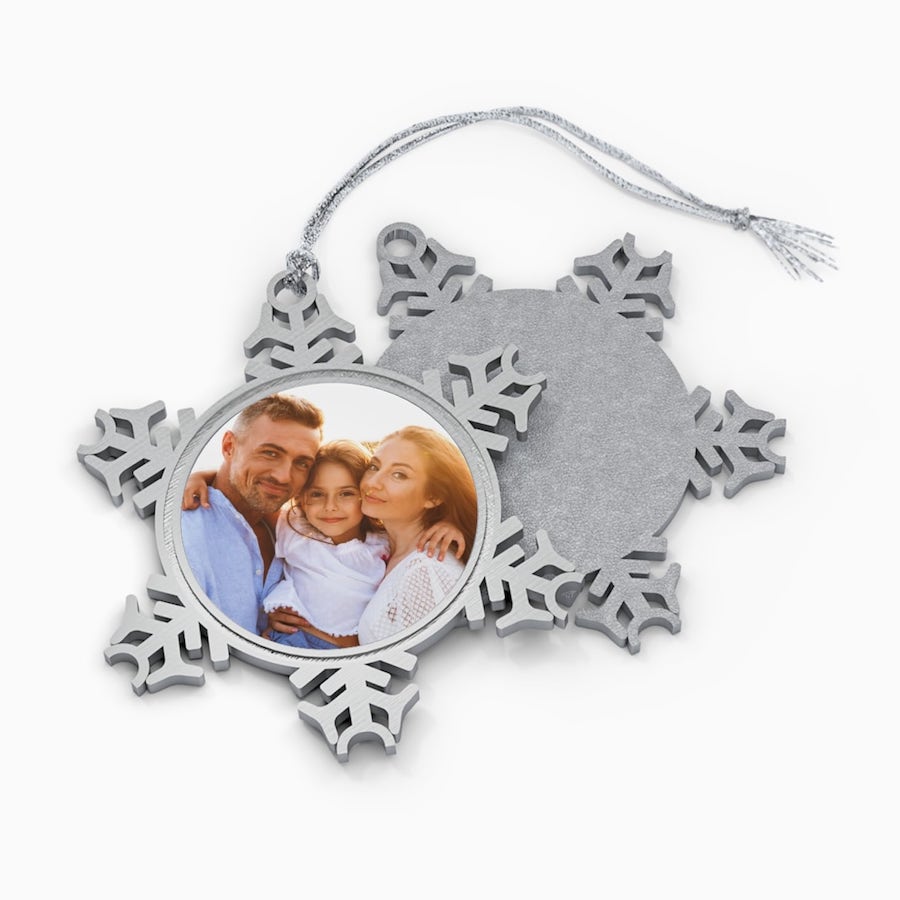 Personalized Photo Ornaments
A custom photo ornament will be a delightful gift this Christmas. It adds sentiment to this little decor item, making it a keepsake worth cherishing for years to come.
Don't forget about our precious pets. From personalized dog ornaments to ones with cats, birds, fish, or any other type of best friend. These will make cherished gifts to all the pet owners out there.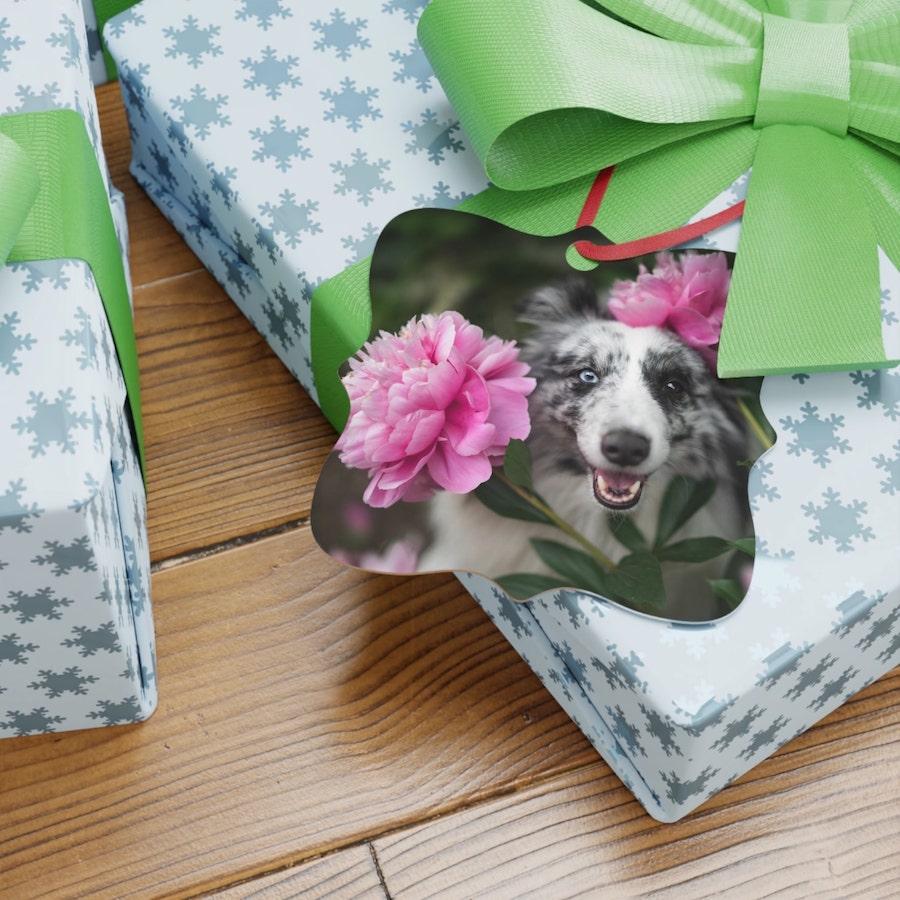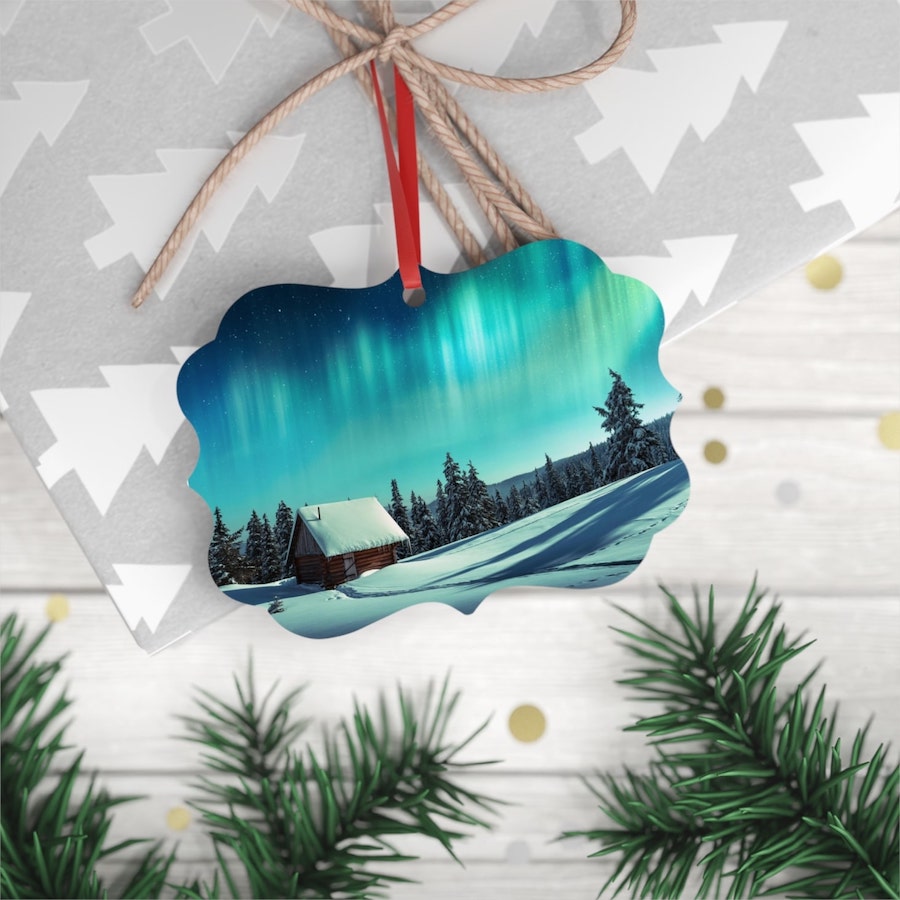 Holiday-Themed Christmas Ornaments
Stars, trees, snow, reindeer, Santa, presents, and hearts. All of these are classic, treasured, and traditional Christmas elements people love. Implement them into your personalized ornaments to create the perfect gifts.
Custom Ornaments for Couples
Create sweet and special couples' Christmas ornament designs for those who are celebrating their first anniversary, first home, or simply their love for each other.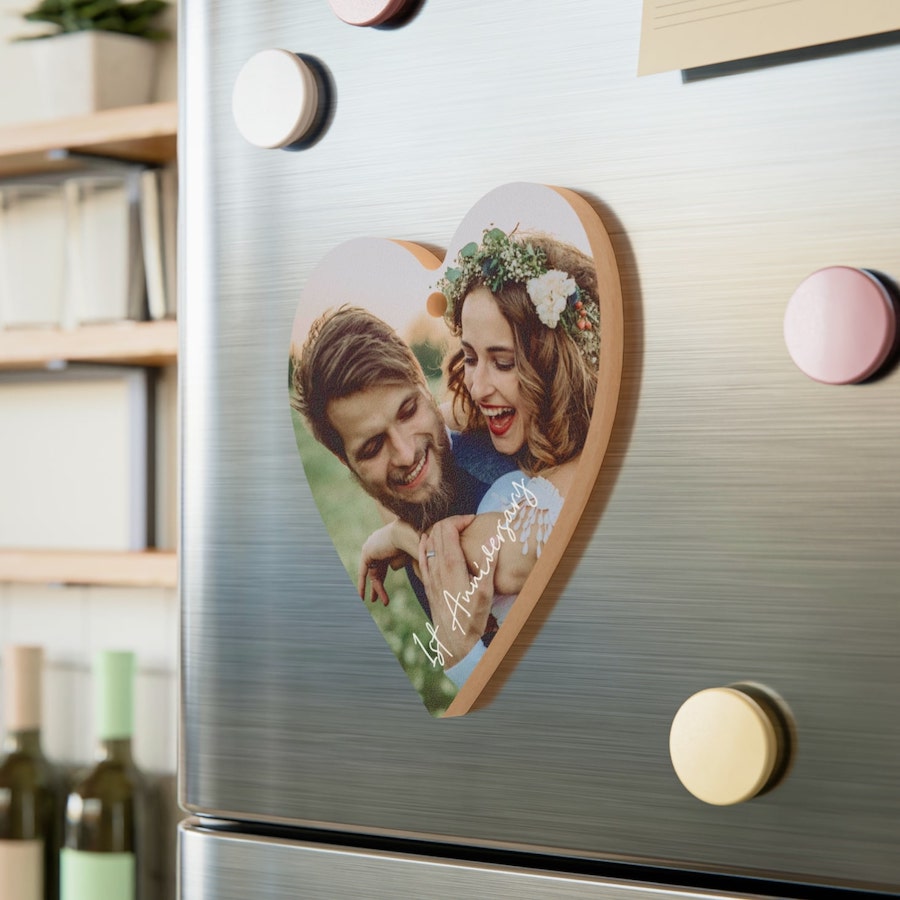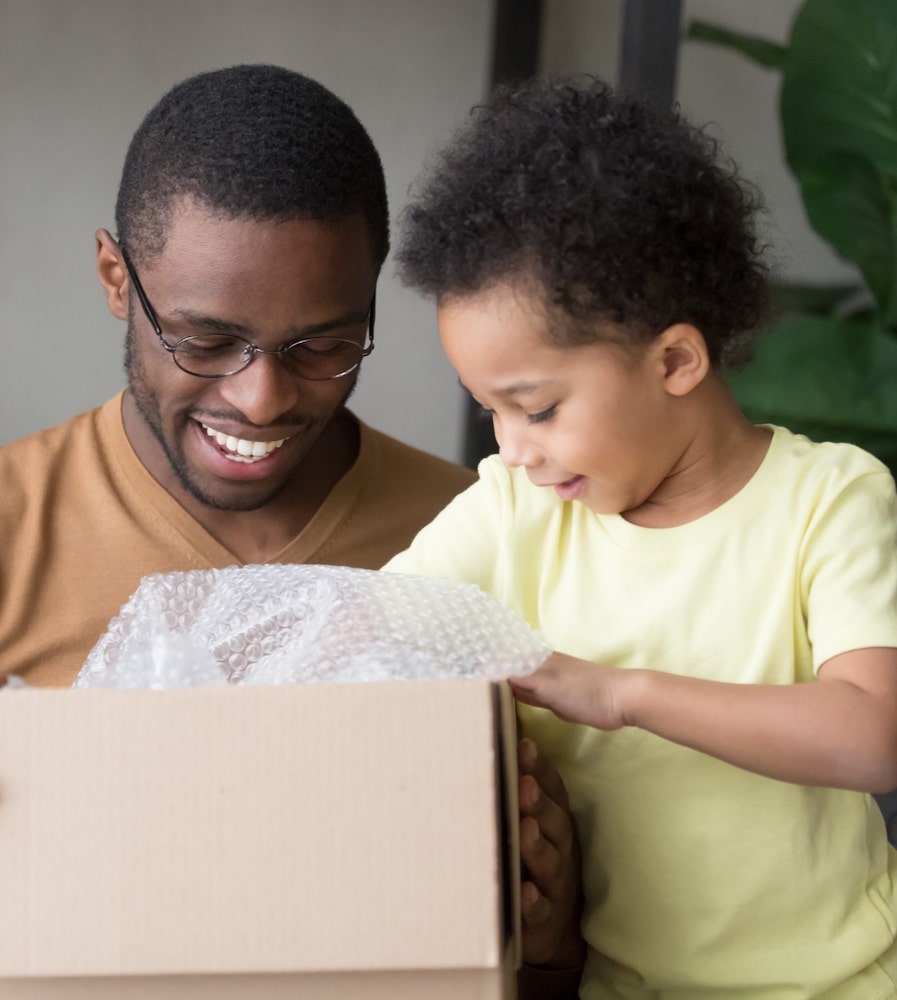 Order Personalized Christmas Ornaments in Bulk
Order tens, hundreds, or even thousands of personalized ornaments for a charity, event, or holiday fair. 
Create custom ornaments with picture, text, or pattern designs and order them in any quantity for you or your business needs. All orders will be printed, packaged, and shipped by our Print Providers.
Is There a Market for Custom Christmas Ornaments?
There's a huge market for everything Christmas-related. In 2023, the global Christmas decorations market reached
Pretty epic, right? People worldwide are gladly spending money on personalized ornaments for gifts, trees, and casual decor. Become a part of this billion-dollar market segment with your own unique designs on custom Christmas ornaments and earn sky-high profits during the holidays.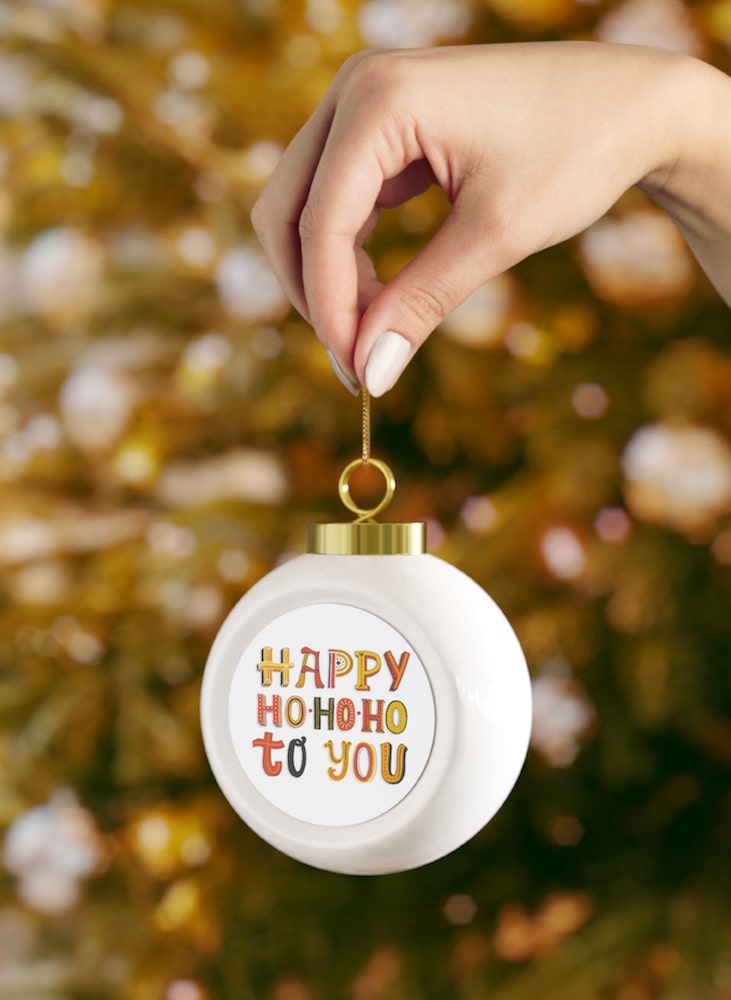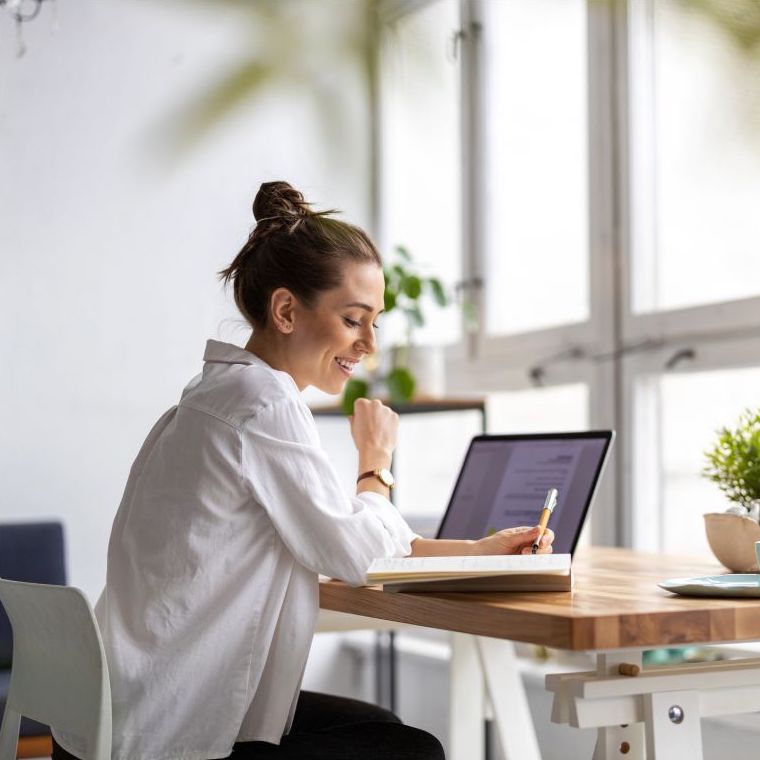 Personalized Christmas Ornaments – FAQ
In three simple steps.
Sign up to Printify and create your personal account.

Pick an ornament from our Catalog and click

Start designing.

Use our Mockup Generator to create unique designs. Add images and text or create patterns – all within the tool. You don't need any third-party services. Customize, adjust, and list online or order for yourself.
Visit Printify to find something truly unique for your Christmas tree this year. Create an account, search our Catalog for Christmas ornaments, and pick your favorites to customize. Make patterns or images that look hand-painted, add text, and do just about anything you want with the design.
Find our glass ornament under Catalog – Home and Living – Ornaments. Click Start designing and wait for our website to navigate you to the Mockup Generator. There, you can add a snowflake, Santa, or Christmas tree design or customize something unique for your family or loved ones. Once the design is finished, save it, order it, and enjoy it!