Personalized Christmas Ornaments
Personalize the festive season with your unique sense of style, with these custom Christmas ornaments.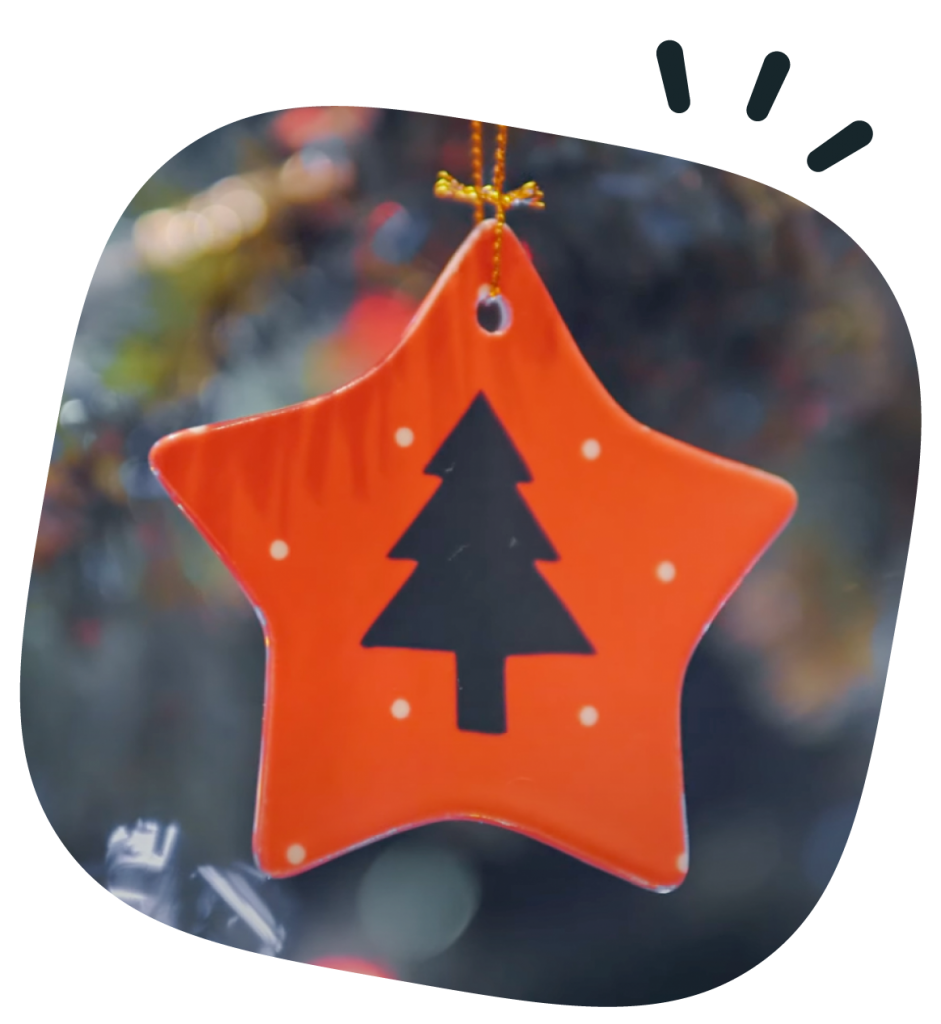 Personalized ceramic Christmas ornaments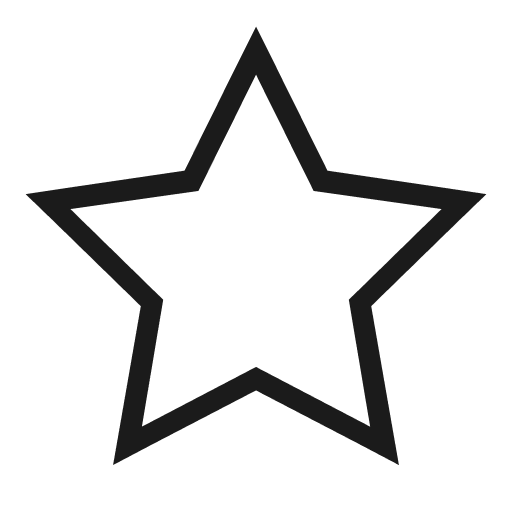 Ceramic Christmas ornaments come in four different shapes which are perfect for individual portraits as well as arty eye-catching collections, adding a creative touch to any celebration.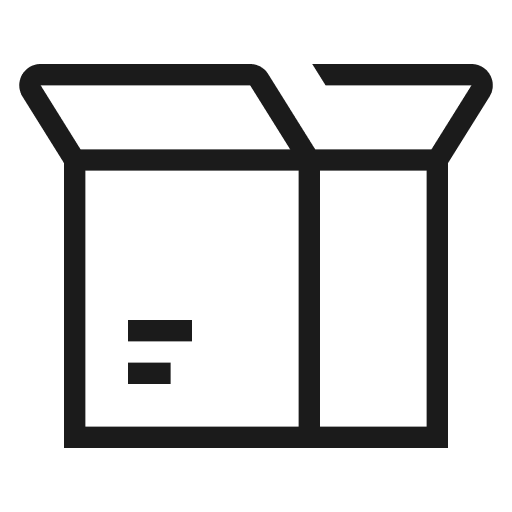 No minimum order required
Instead of bulk buying decorations, our personalized Christmas ornaments let you create a unique impression in your chosen style: Remember with Printify there is NO minimum order.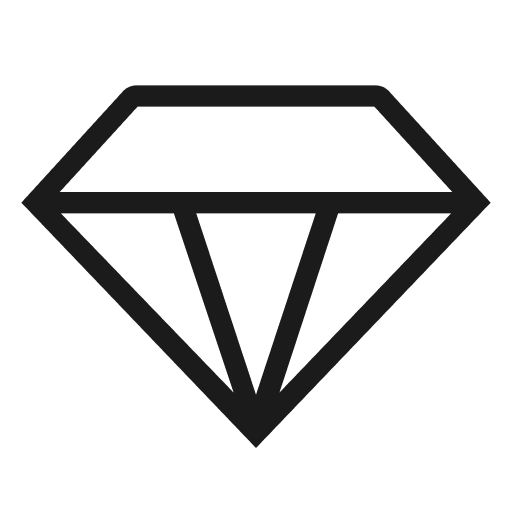 These custom Christmas ornaments are made from white ceramic and cleaning your ornaments couldn't be simpler, with a quick wipe of a dry microfiber cloth your decorations will shine as new.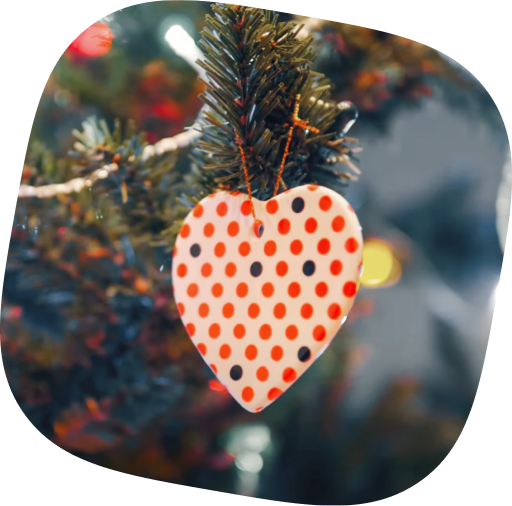 Make your own Christmas ornaments
When designing your own set of custom Christmas tree ornaments, you are creating mementos that will become a part of decorating the tree for years to come. 
Personalized Christmas ornaments can be a great custom gift or they could be sold as set of similar designs. Either way, they will give the occasion a personal touch.
Our custom Christmas ornaments
As there are no glued or moveable parts, the solid smooth surface of  ceramic ensures endurability and will complement the reverse side of your design choice. 
The selection of ornaments come in 4 different shapes, with each one picked for its versatility. We wanted to make sure designers have unique spaces to create their collections or individual ornaments.
Complete with hanging hole and golden string, the soft edges of the white ceramic will frame your wildest designs as well as adding a touch of finesse to portraits. So if you are looking to add versatility, sentiment and endurability to your collection this festive season, be sure to add these custom Christmas ornaments to your product rage.
Custom ceramic ornaments production in US, cost from $5.60. Average fulfillment time from 2.9 business days (MyLocker).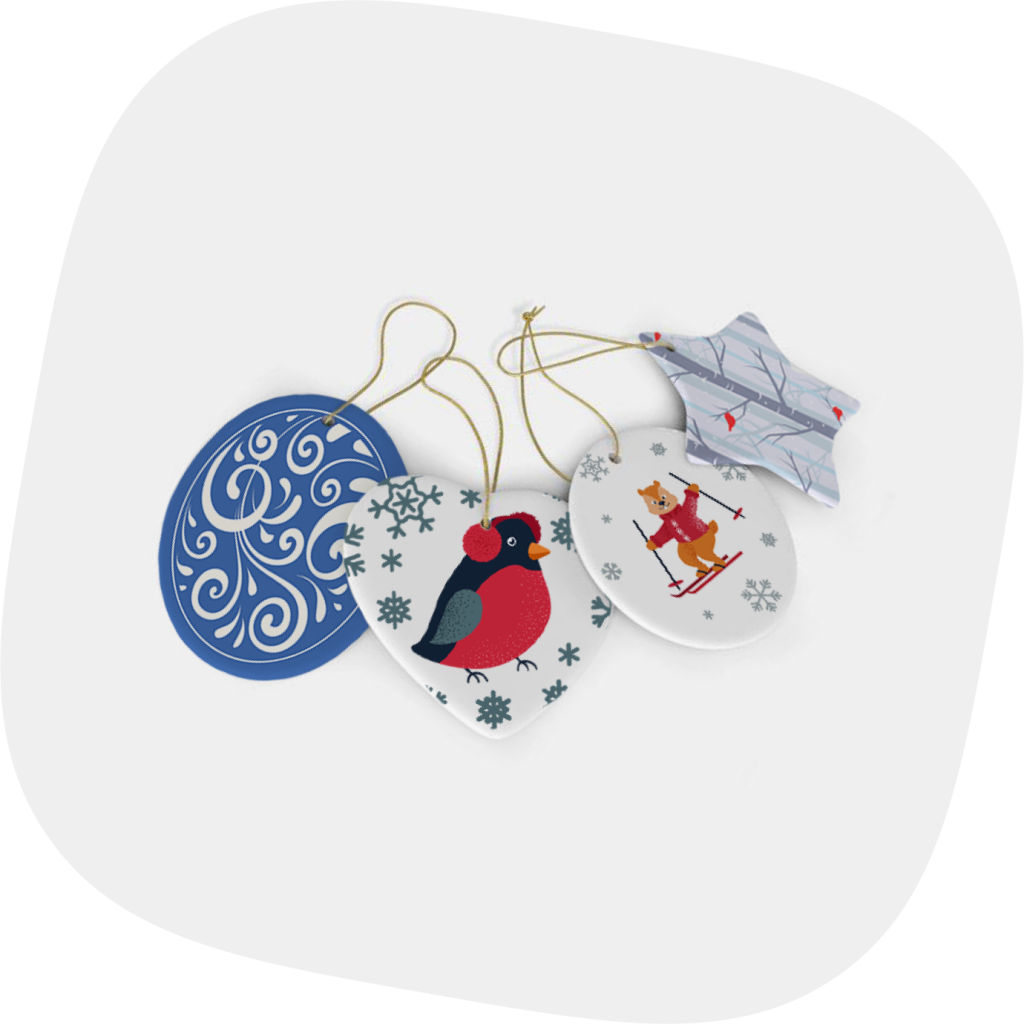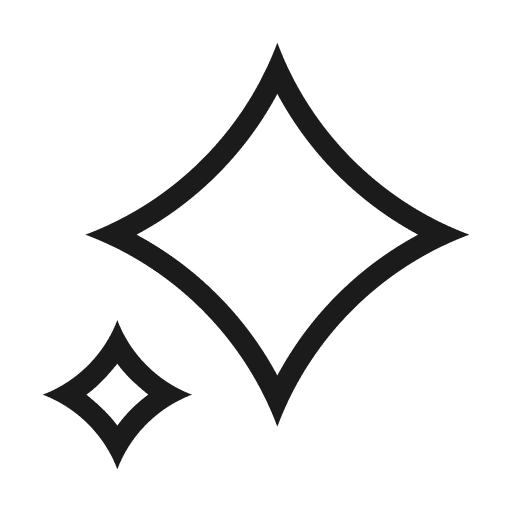 The latest printing techniques provide bright and crisp colors matching your custom designs.

Solid one-piece construction
These custom Christmas ornaments have no glued or "sandwiched" materials to wear out or fall apart.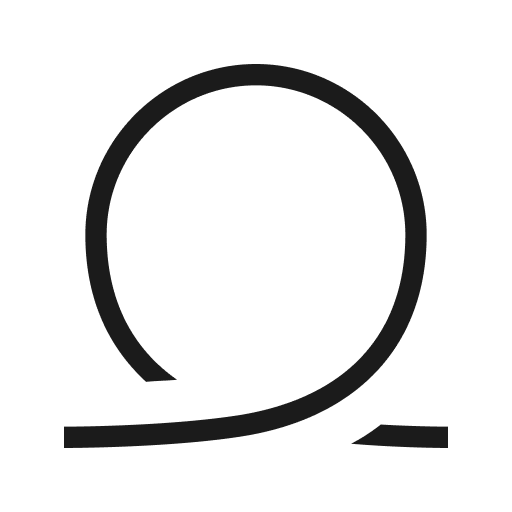 Smooth and solid surface with no sharp edges.
Personalized Christmas ornaments in four different shapes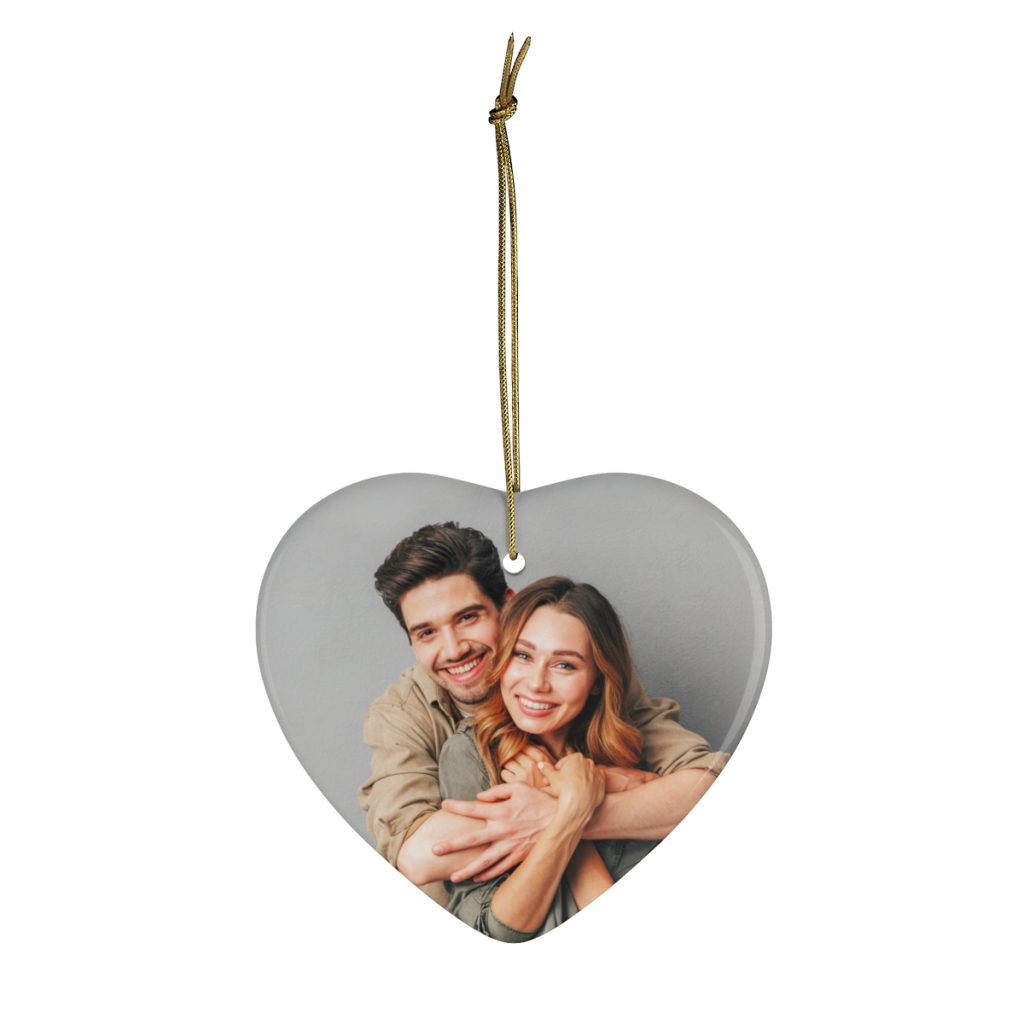 The perfect shape to make that special someone feel treasured, this personalized Christmas ornament is an ideal fit for one or two people.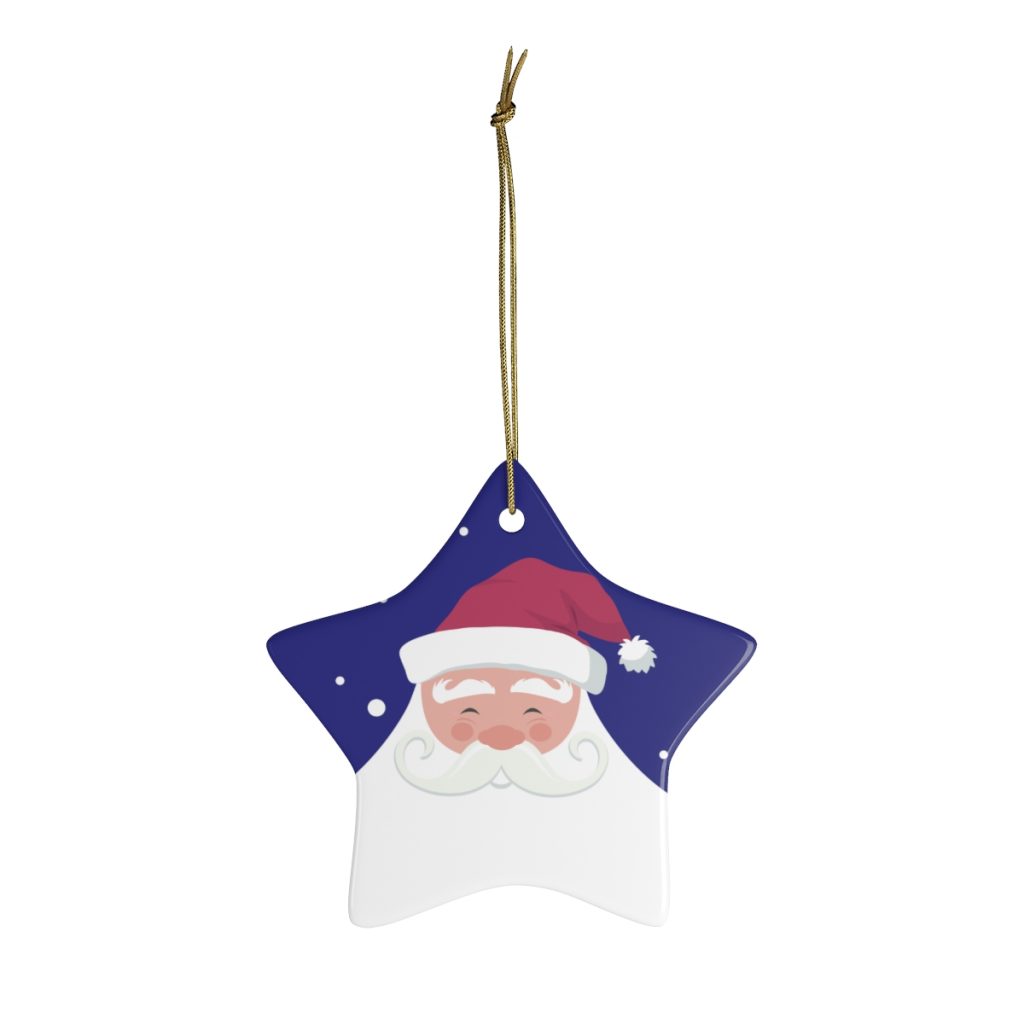 The smooth edges of the star make it a great fame for patterns and will make any design choices centre stage. If you want to make someone feel special why not print their portrait on it? Or have beautiful winter related pattern. Or even write a personalized message or greeting?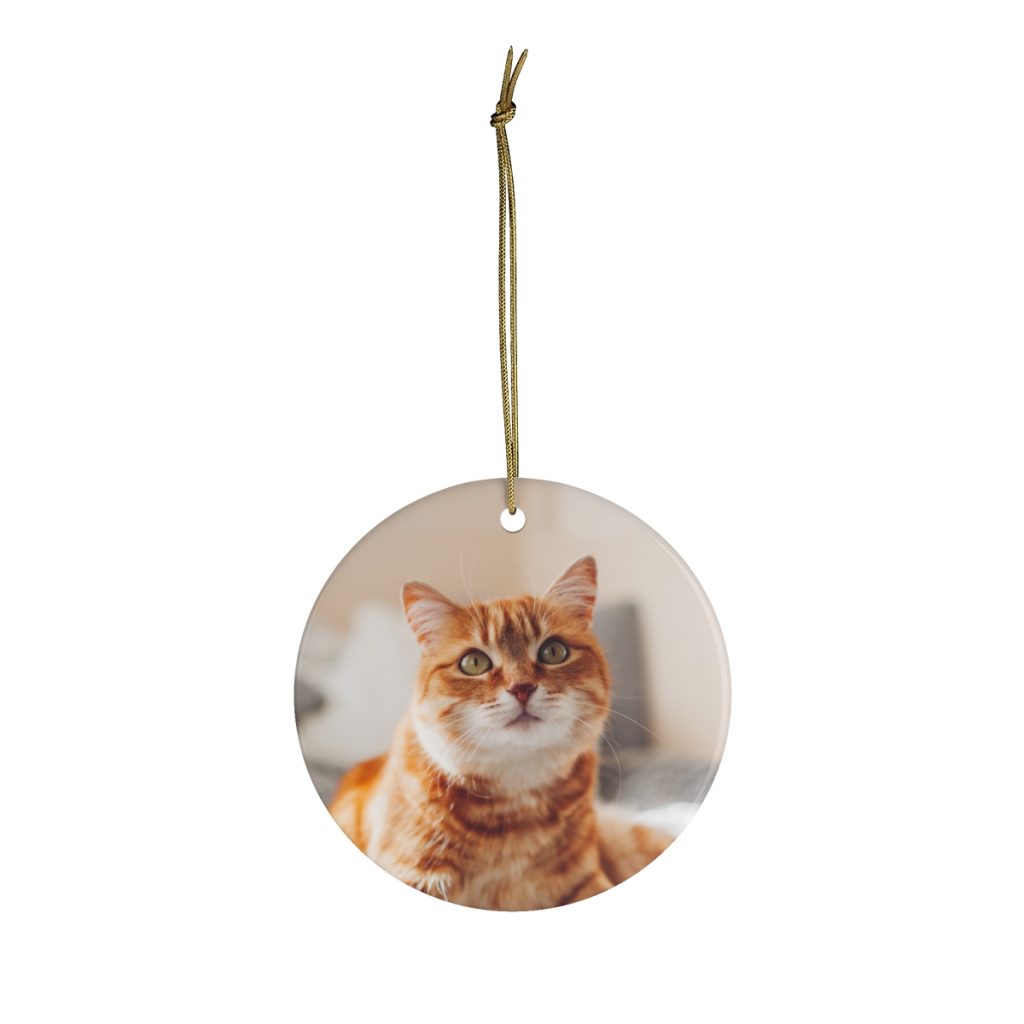 The circle is a very popular shape for single portraits, and because of its wider frame, any festive scene will fit effortlessly. If you would like to add a splash of colour why not try out some funky retro patterns or even cute animal portraits.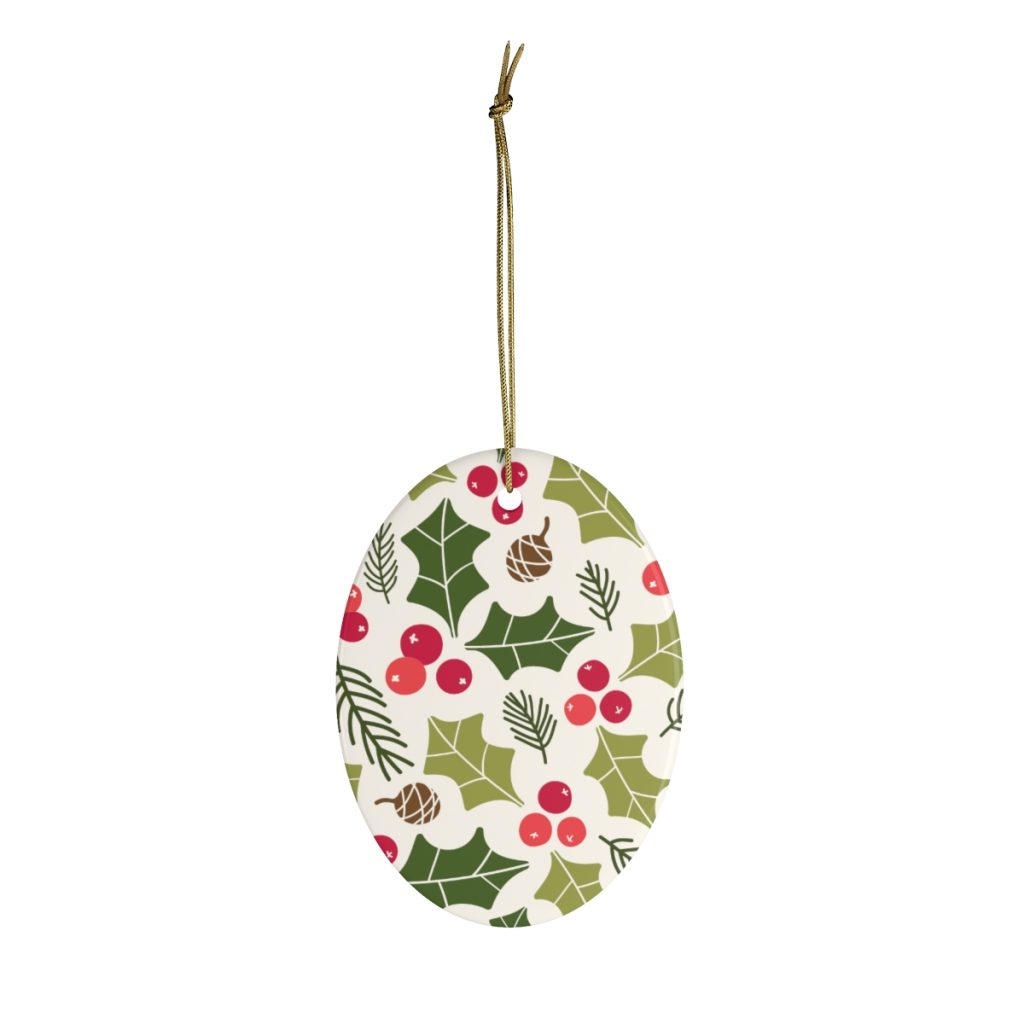 The oval shape is an ideal space to customize with any patterns or even portraits since both singular and couples photos will be framed perfectly. The oval is a great shape for any images or more traditional Christmas designs.  
Top 7 questions about personalized Christmas ornaments
Personalized Christmas ornaments printed on demand
How to design Christmas ornaments
Designing your custom Christmas ornament is a very simple process. Once you have chosen your design, click the gear icon to choose between ornament shapes. 
To upload your image to the mock-up generator make sure you have a high-resolution JPG or PNG file, with a maximum file size of 50MB, with the recommended size of 991 × 991 px.
In the edit option, you will be able to layer your design and correct the size making sure it's a perfect fit. Once you are happy you can test out what your design looks like on one of the high-quality previews. 
Before you start selling your ornaments, it is well worth taking advantage of our sample option. This is a great opportunity to not only check out the quality of the printing but also to get a hands-on feel of the product.  Remember as samples are a real production item, they will cost the same price as any your customer will pay.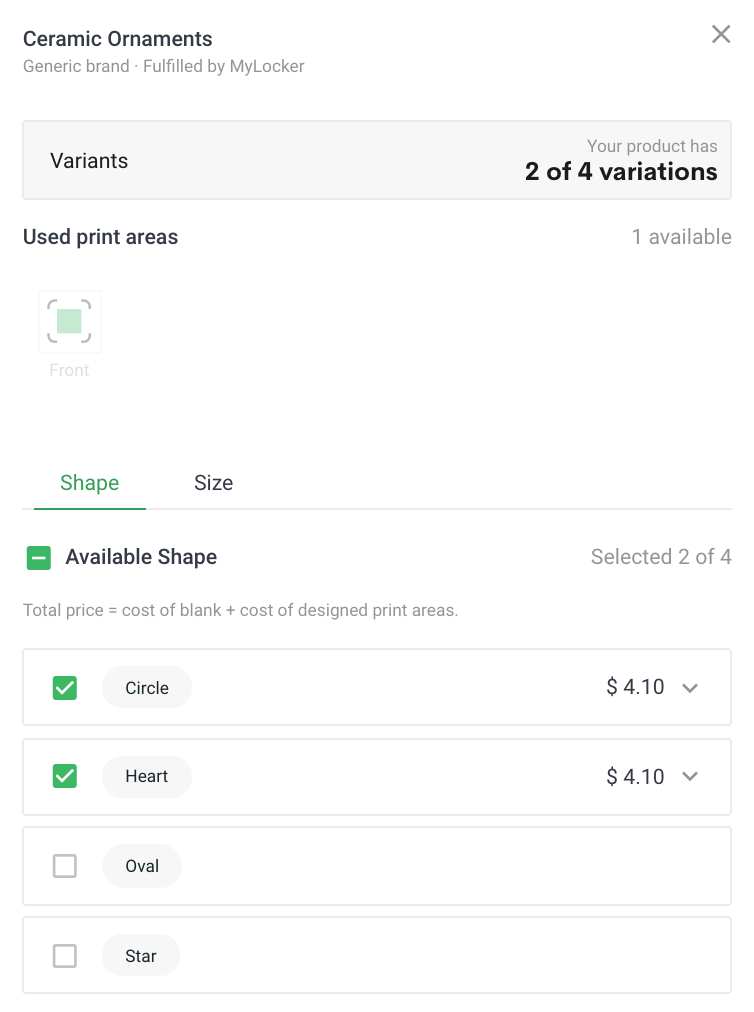 How to sell personalized Christmas ornaments online
When you're happy with your designs, bringing your personalized Christmas ornaments to market is the next step. First, you will have to select an eCommerce platform to host your online store. Knowing your target market will make this a much easier decision, on what can be challenging but inspiring search.
Here at Printify, we strive to make this part of the process as simple as possible for our merchants. Our store integration works perfectly with Shopify, WooCommerce, eBay, Etsy, and other leading stores, making sure this part of the process is not only simple but also time-effective.In fact, the setting up of your store is so fast you could be selling your custom Christmas ornaments in a matter of hours.
Once your Printify account has been set up, and your store has been integrated. We can even help you calculate your profit margins with our profit margin calculator. Here you will be able to see how much you can expect to earn on each variation of your item, the calculator will automatically adjust and show your profit margins.
For those who want to use Printify but prefer to use a completely independent web host, our Printify API is a perfect solution, and of course, we have you covered there too! Although We recommend that a professional  integrate the API with your store, you can feel safe in the knowledge that our dedicated tech team is on standby waiting to lend a helping hand.
How to sell Christmas ornaments using print on demand
Print on demand is a perfect model for small business and couldn't be simpler to use. Proving that with the right combination of quality designs and great marketing, you too can be added to the long list of success merchants selling ceramic Christmas tree ornaments online. 
How print on demand works couldn't be simpler; once a customer buys a set of custom Christmas ornaments from your online store, the order then goes through our quality control check, the items are then sent to your chosen Print Provider who begins the process of production.
After your personalized Christmas ornaments are produced, the fulfillment ensures that the items are then delivered to your customer's doorstep. While you, the business owner, sit back, relax and watch your hard work in marketing pay off.
Our how it works guide breaks down the process into 5 bitesize steps, giving you all the information you need to know to start using the service.
So if you want to start selling your custom Christmas ornament without the need to bulk order, there is no better way to start than with print on demand.
Custom Christmas ornaments design ideas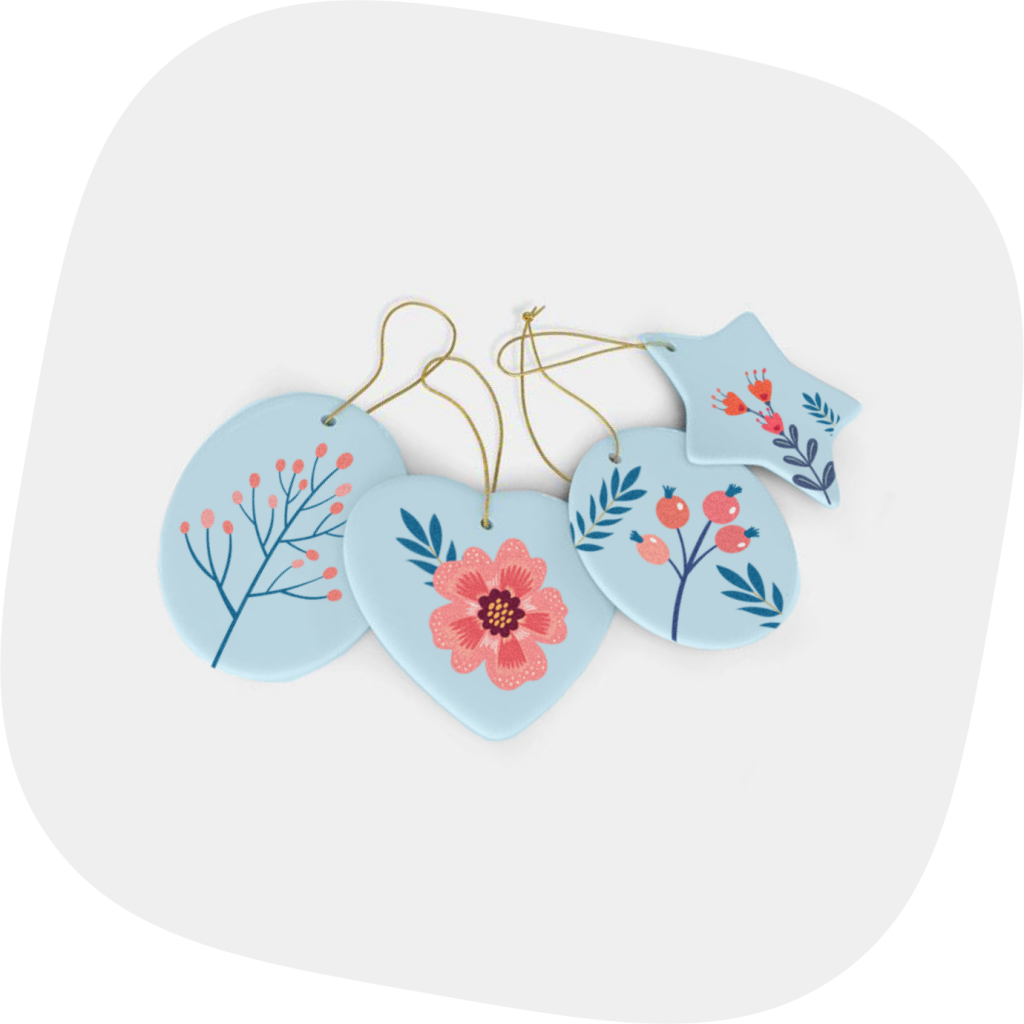 The festive season can be celebrated in multiple ways, and it is also the time of year where we mark the occasion with our achievements.  What better way to symbolise your first Christmas together then to create your very own custom Christmas ornaments!
Take inspiration from Scandinavia and create symmetrical folk patterns, these retro designs will make sure your ceramic Christmas tree ornaments never go out of fashion.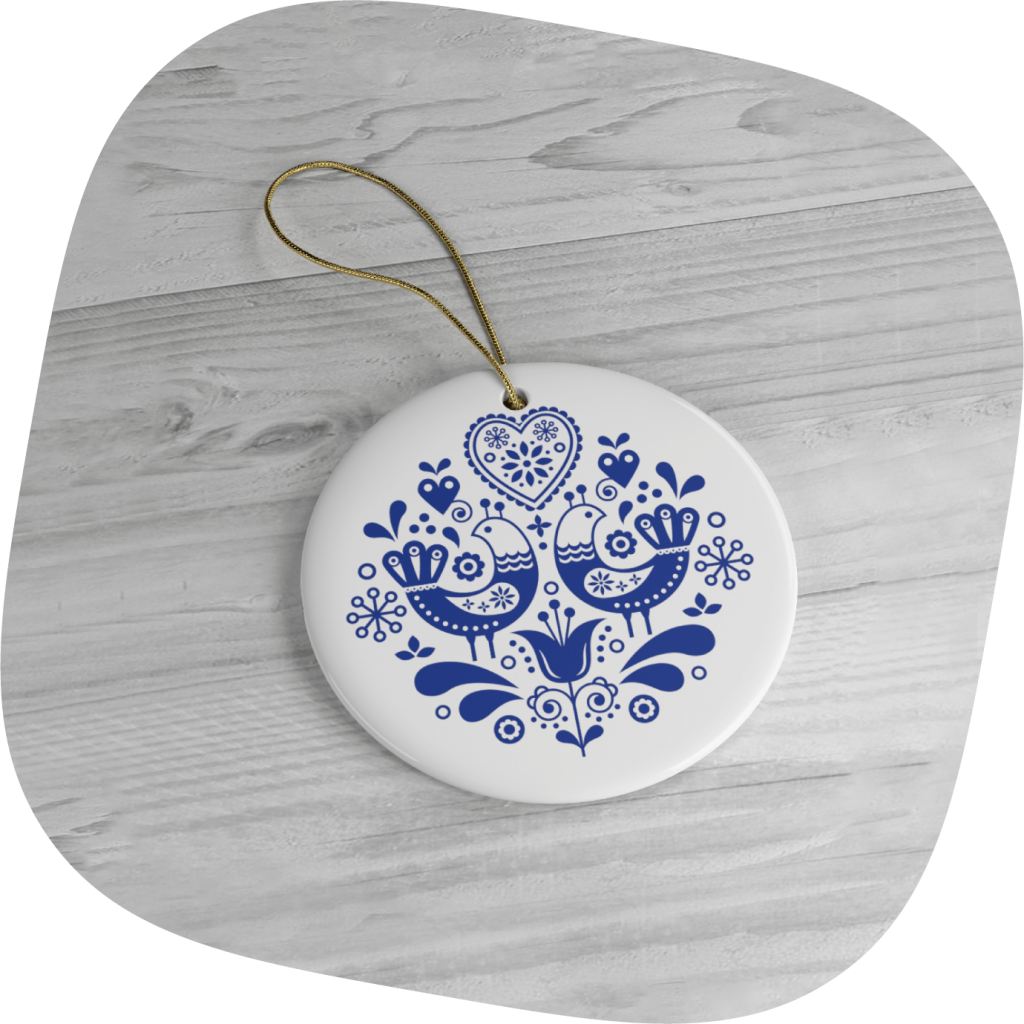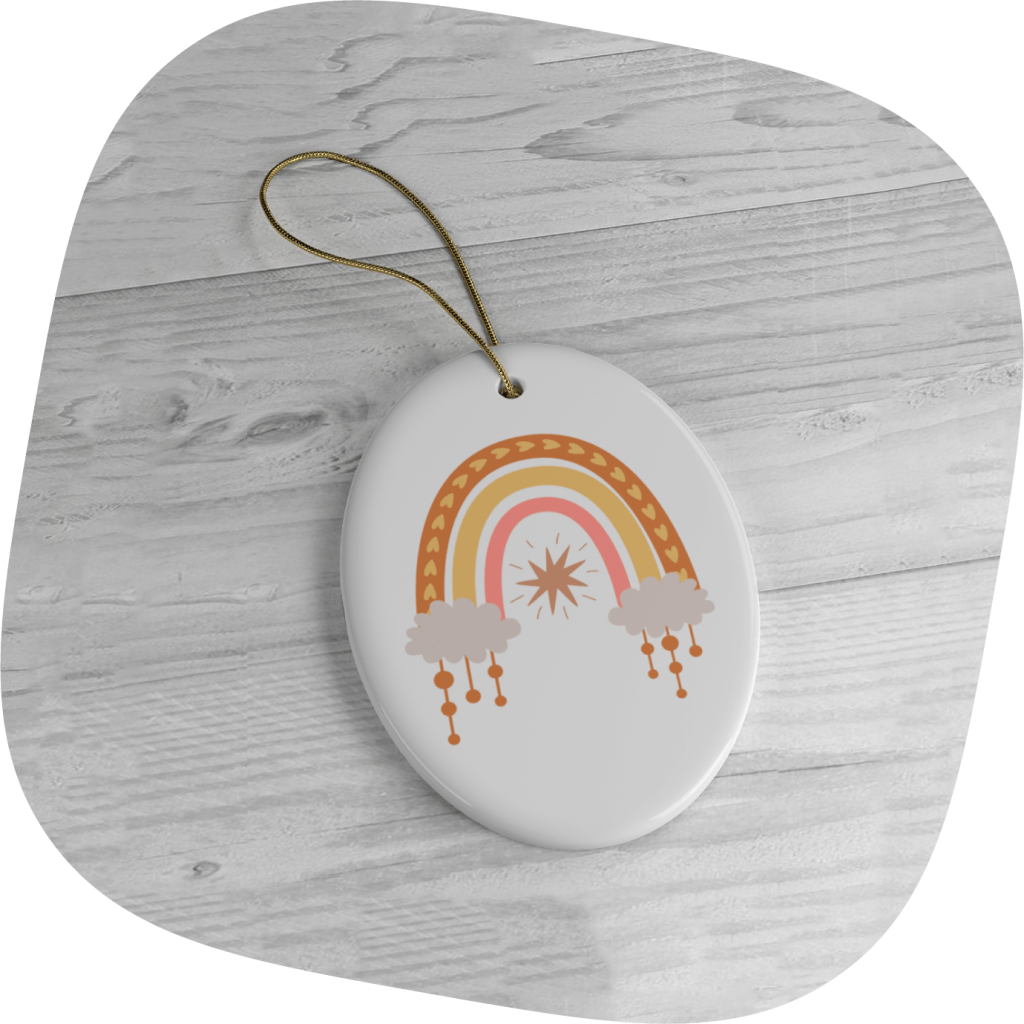 For those looking to add chicness to the occasion, minimalist Boho rainbows or the tropical plant patterns are perfect. With a delicate pallet range of terracotta orange, blush pink, and baby blue the designs are subtly stylish.
Vintage Christmas ornaments
Shiny and bright, these Victorian inspired personalized Christmas ornaments add bold colours and a real classic feel to the festive season, always a sure-fire hit with consumers.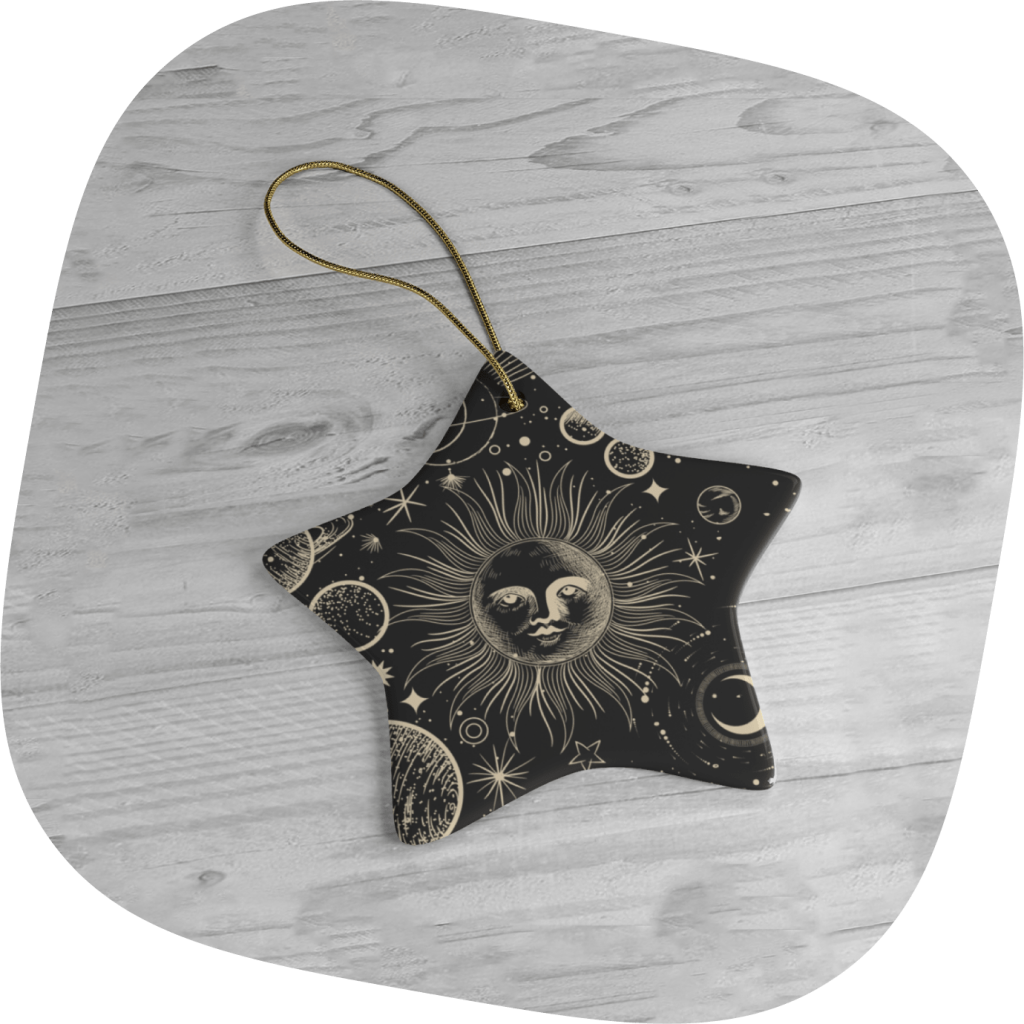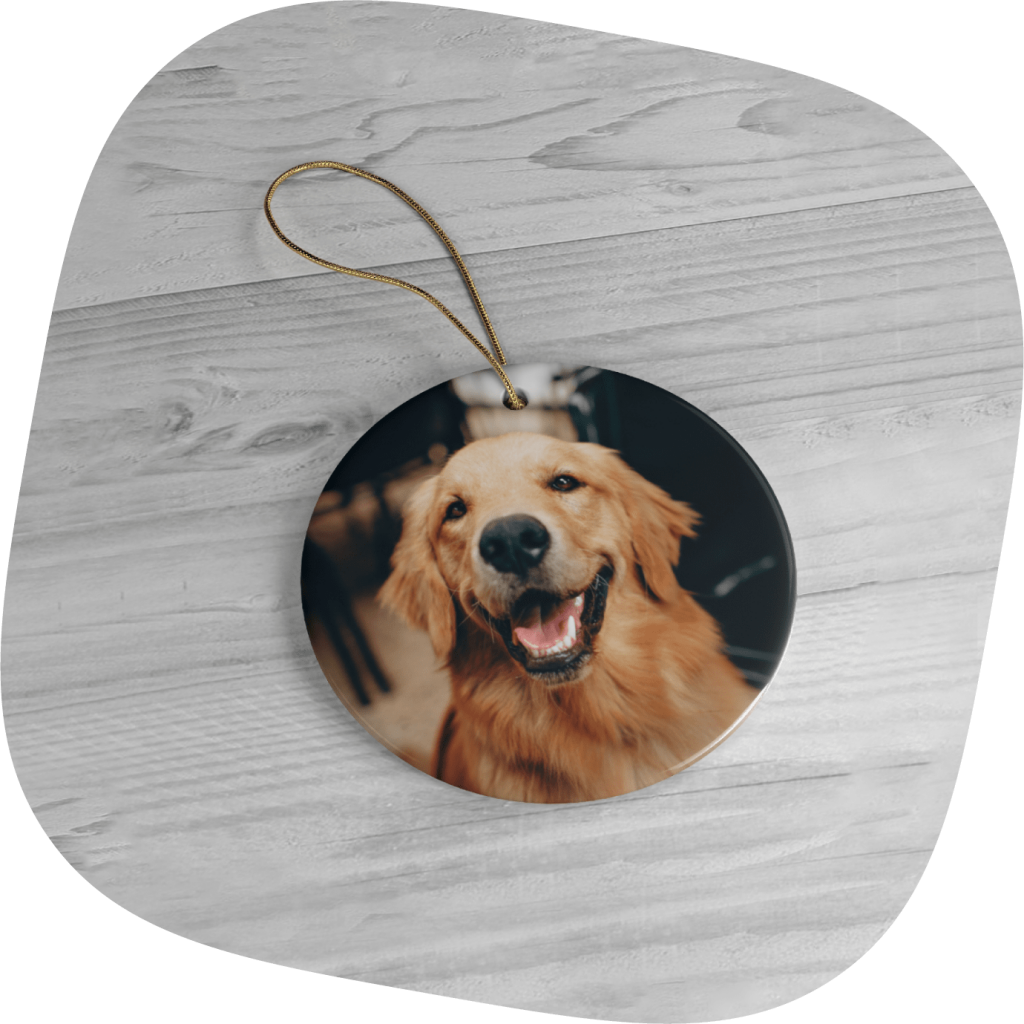 Christmas ornaments with pet portraits
Our beloved pets are what make our homes all year round. Printing their portraits on your ceramic Christmas ornaments is the perfect way to celebrate them.
If you want to add a traditional yet playful decoration to your tree,  gingerbread designs will do just that. Their caramel coloured base will make your Christmas ornaments design look good enough to eat.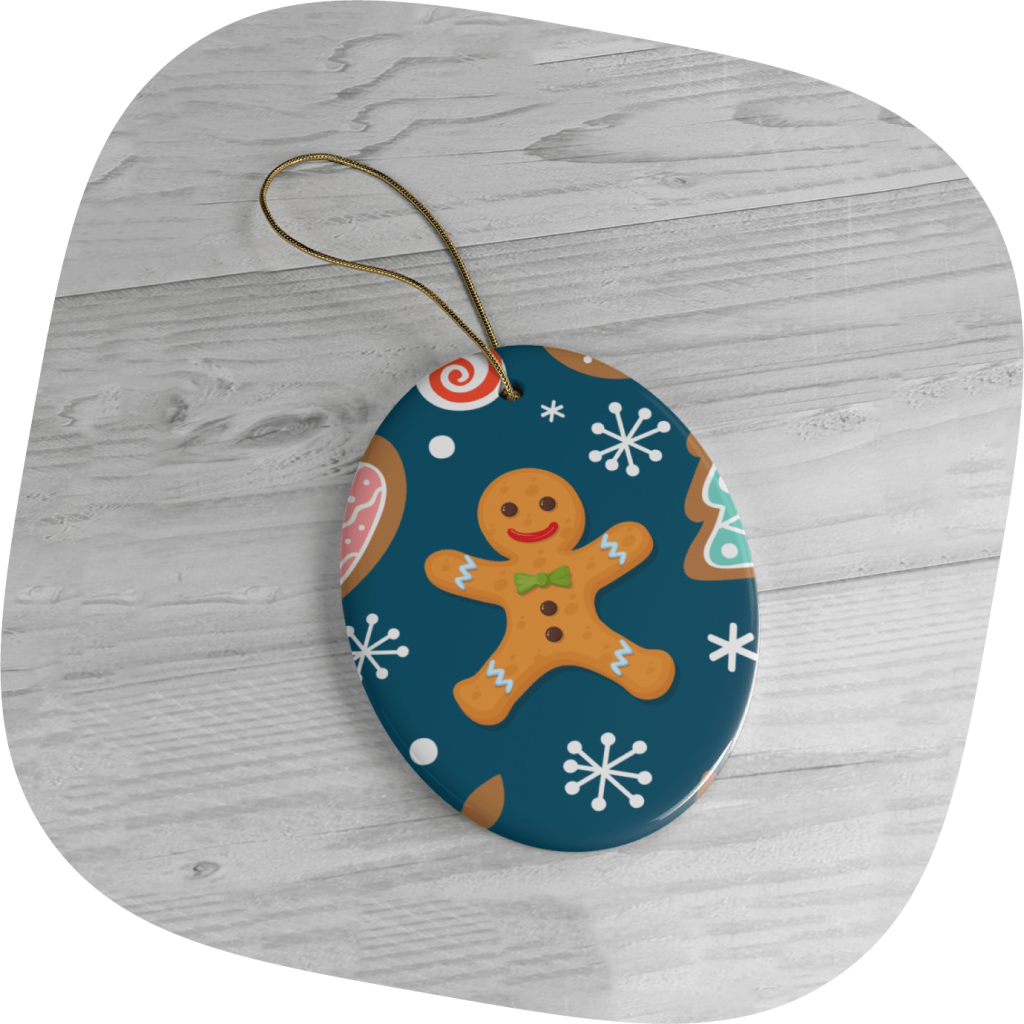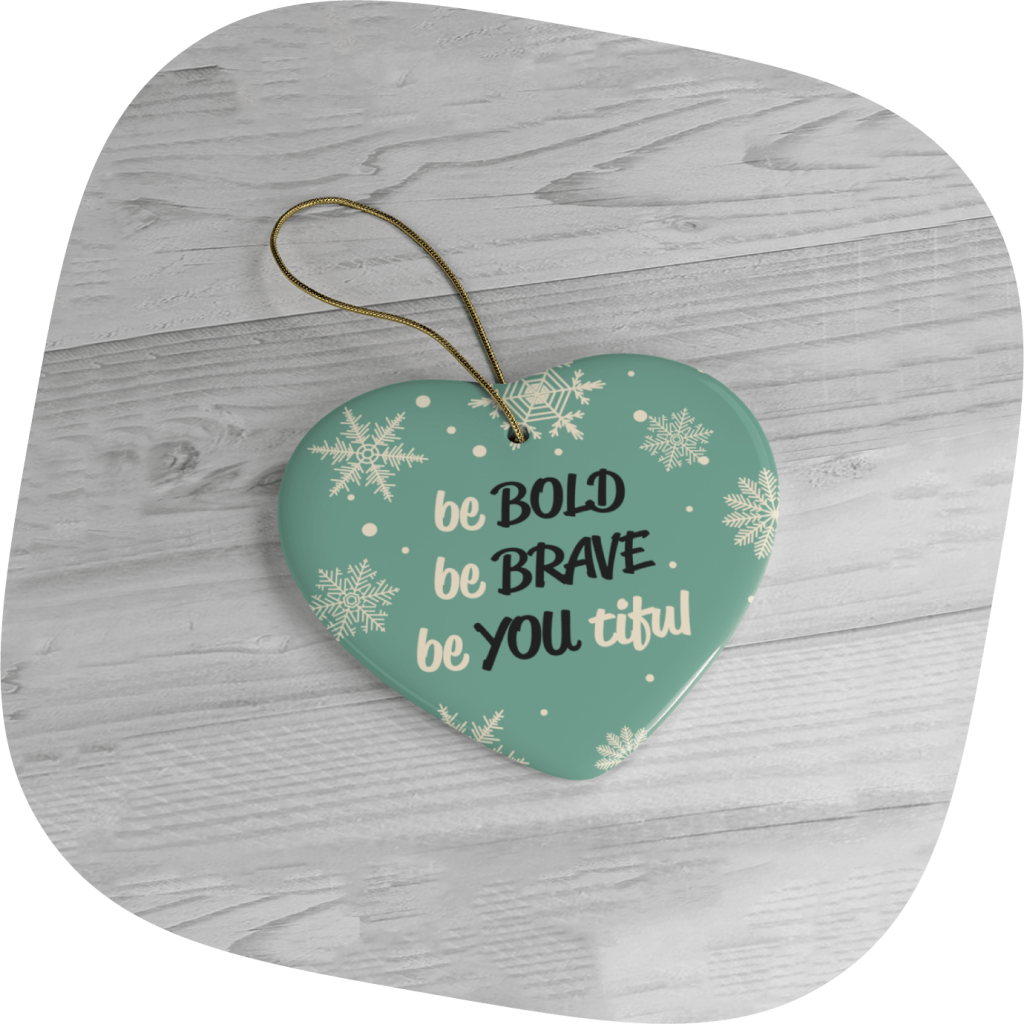 Warm wishes and seasonal greetings
What better way is there to welcome in the festive season, than by adding customized warm wishes or season greetings to your personalized Christmas ornaments? Simple and stylish you can play around with fonts and images, and even add individual names to make sure each greeting or wish is unique and personalized.
By launching your personalized Christmas ornaments store today, you will be offering your customers the unique opportunity to personalize the festive season. From Hipster minimalist rainbows to Scandinavian folk patterns to portraits of loved ones, there is a design to suit everyone. 
Remember there is no minimum order, so it couldn't be easier to set up shop and start selling your ceramic Christmas ornaments today.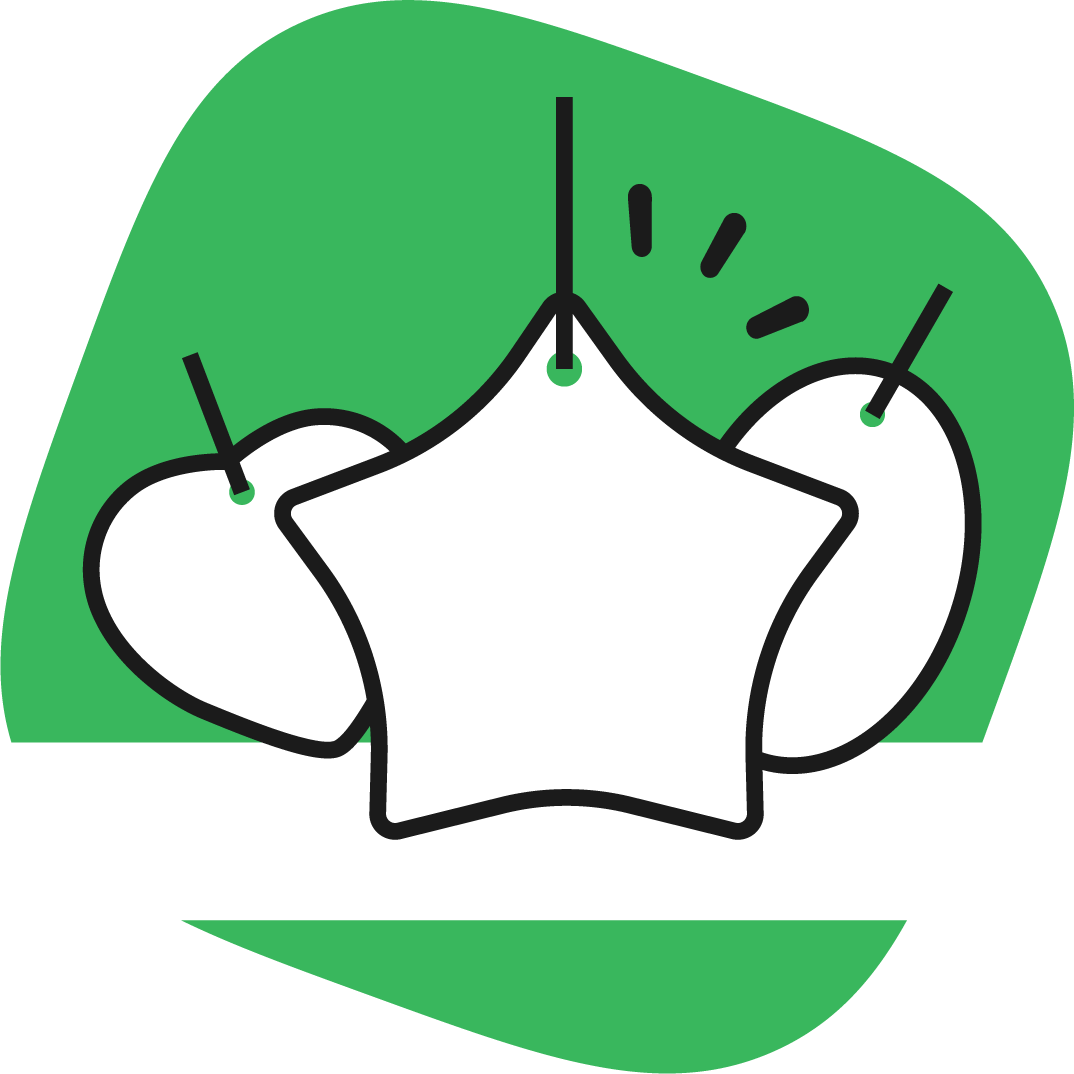 Choose Christmas ornaments
Every journey starts with the first step, once you have decided that custom Christmas ornaments are the items you want to sell. The next step is to choose a print provider, you will be able to check production time, shipping information and price of each unit.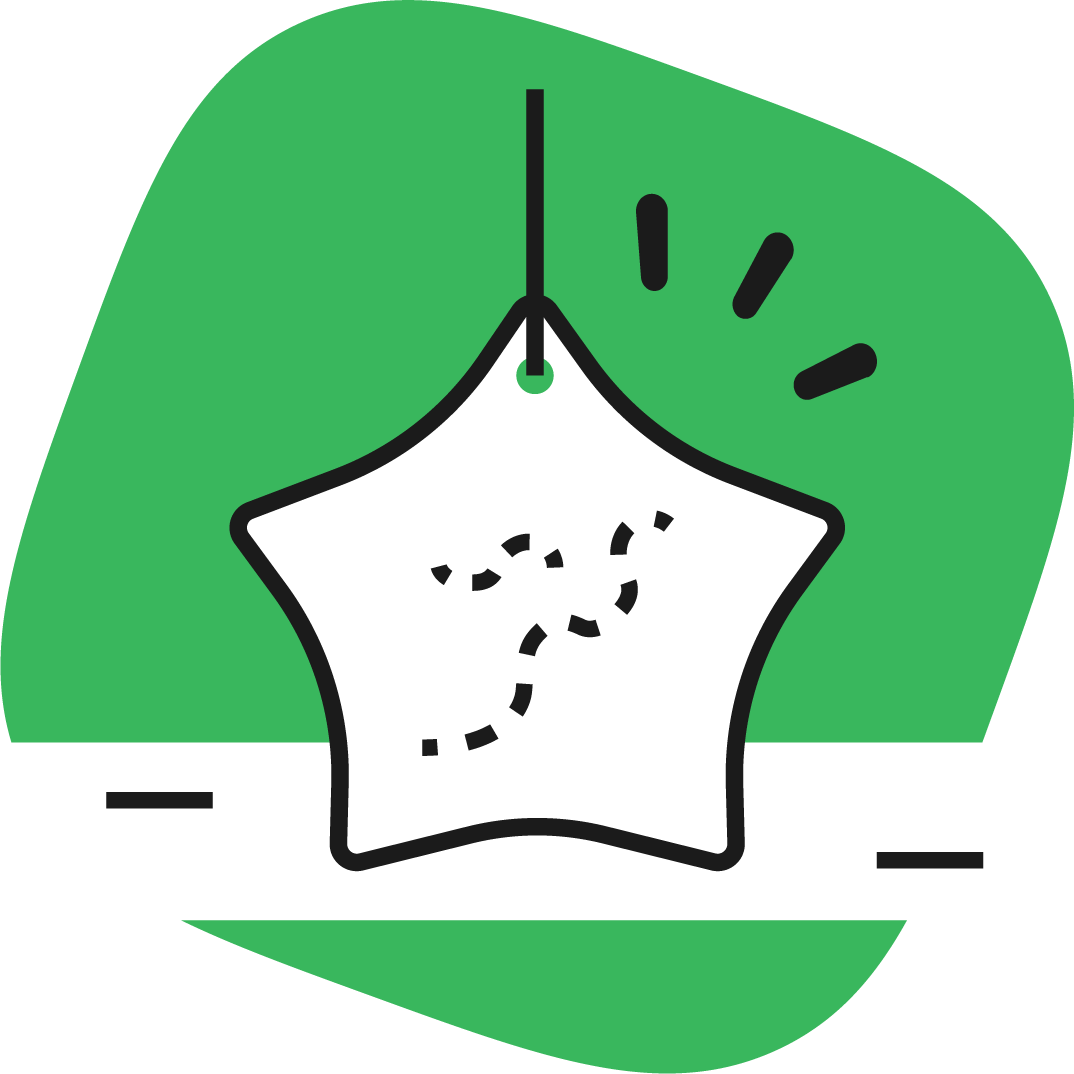 Once your designs are complete, adding them to your ornaments is a straightforward process. Our design tools will place your designs directly onto the 4 unique shapes the ornaments come in. You can check out what they look like in real life by using the mockup tool.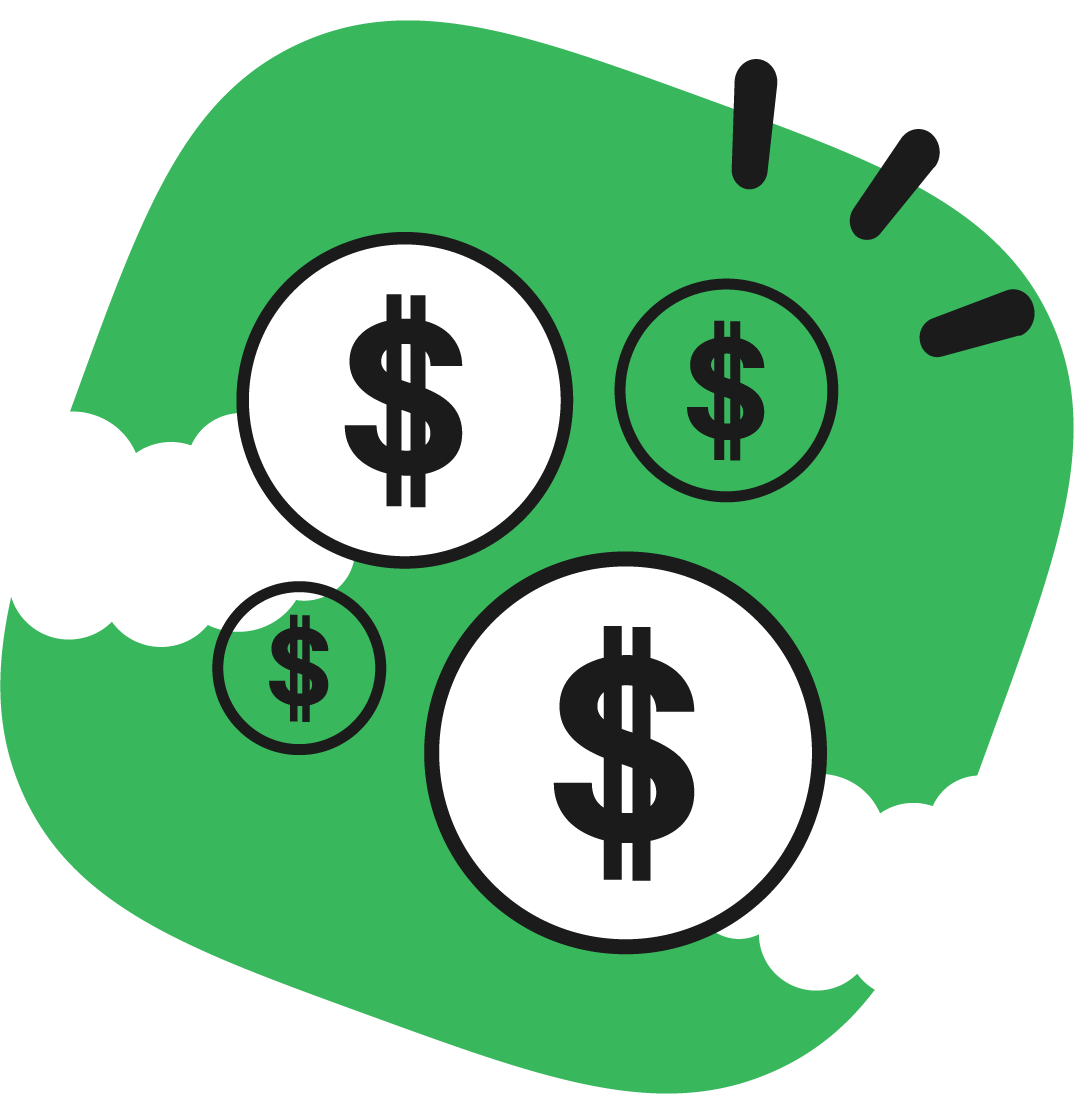 Now your designs are uploaded, you are ready to start selling. When the orders come rolling in, simply send personalized Christmas ornaments for production.
Start selling personalized Christmas ornaments