Shopify + Print-On-Demand
Shopify + Printify: The Perfect Print-on-demand Experience to Grow Your Online Business
Sell custom print-on-demand products on your Shopify site with Printify's super smooth integration. List products, track inventory, market your store, sell goods, and keep customers updated in just a few simple clicks.
Shopify: Perfect for Selling Print-On-Demand Products
Shopify is a premier eCommerce platform for budding entrepreneurs around the world. For any business looking to sell print-on-demand products, Shopify is a smart choice thanks to its affordability, range of functionality, and payment options. From print-on-demand Shopify apps to analytics, templates, and more. Anyone can create their eCommerce site in minutes without having to write a single line of code. Shopify's wide range of beautiful themes means whatever your brand needs, there's a solution for you.
Why Start a Print-on-Demand Store with Shopify?
How Shopify and Print-On-Demand Work
Printify Is Trusted by 2 million+ Merchants Worldwide With More Joining Every Day
I don't have to invest the money I can't lose into my business. With Printify, I only pay the fulfillment fees, and the rest is all profit.
I really appreciate working with Printify on my brand. Afro Unicorn was only supposed to be my design on a white shirt. It is so much more. Printify allows me the time to run the business and not work in the business.
Printify helped me start a completely hands-off revenue stream. When you spot a niche that you want to enter quickly, you don't have to worry about buying stock or equipment.
Printify Premium has helped my profit margins tremendously, and spending $20 a month has probably saved me over $200 a month.
Using Printify saved our struggling business of 6 years and gave us more time with our family.
I like Printify products because they tie in with our organisation's message.
I love the Printify Mockup Generator. It keeps everything consistent and allows me to keep my brand looking sharp and professional.
What Is Printify and How Does It Work
Printify is the technology platform that makes it possible for anyone anywhere to sell customized merchandise without the hassle and risks of having to hold inventory, negotiate contracts, or worry about losing investments. Our integration connects your Shopify store to 800+ products printed by some of the best printing houses around the globe.
The Printify catalog features over 800 top-quality customizable products from apparel and accessories to pet goods and home decor items, perfect for your Shopify print-on-demand business. Create custom products with our free Mockup Generator and make your own custom T-shirts, phone cases, stickers, bottles, custom tumblers and more.
Simply upload your design, choose sizes and colors, and click Publish. Printify auto-magically generates stunning high-definition mockups to publish to your Shopify site so you can start selling. Check out this tutorial on creating your first product and start selling today.
Why Choose Printify as Your Shopify Print-On-Demand Partner?
Printify's smooth and easy integrations connect your custom products to the biggest online marketplaces and platforms, including Shopify, so you can start selling right away no matter your level of experience. 
When you partner with Printify, your Shopify print-on-demand business gets access to our vast catalog of 800+ items, easy-to-use Mockup Generator, and our dedicated and professional 24/7 customer team.
Our order routing features ensure your orders are fulfilled by the closest printing house, and that you never run out of stock – meaning you get to kick back and relax.
The print-on-demand model means that Printify takes all the heavy lifting off your shoulders. You only need to focus on design and marketing, we do the rest, from production and packaging to shipping products to your customer's door.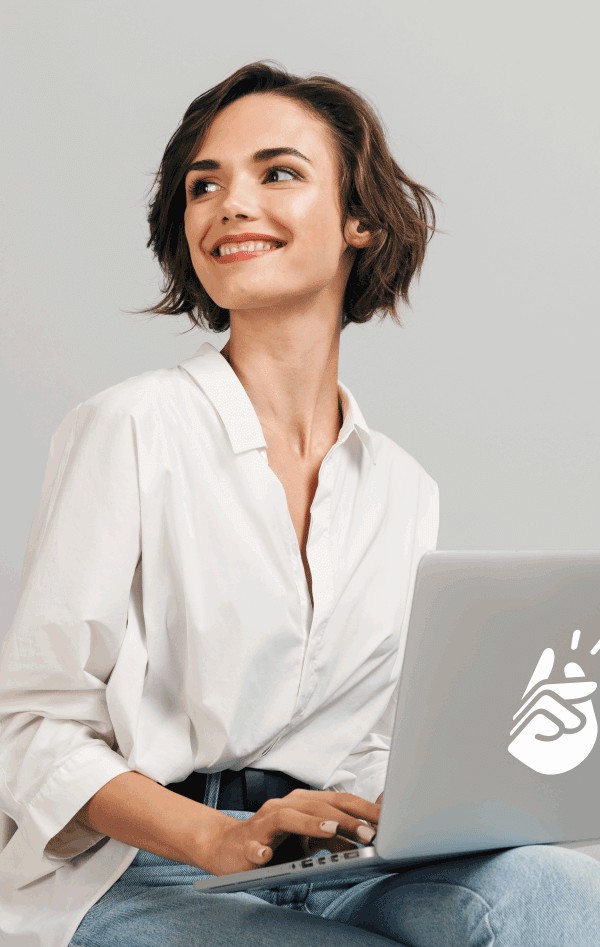 How to Start a Shopify Store and Sell POD With Printify
Printify connects to your Shopify site in a click. You can initiate the integration straight from the Shopify App or your Printify account. For step-by-step instructions, check out our neat guide on how to get started with Shopify and Printify.
Custom t-shirts are a wardrobe staple worn by millions around the world every day, and they're ideal for creatives who want to show their stunning designs to the masses. Find your niche and give them slogans, graphic prints, brand logos, drawings, and more.
If you're looking for something that'll never go out of style, a hoodie is the product for you. It has found a home in closets worldwide as an absolute staple. Whether your customers enjoy camping, jogging, dazzling people with a casually chic street style, or simply being warm, they can find a solution in a custom hoodie. Because of its versatility and simplicity, a hoodie will always be one of the most popular print-on-demand products around.
The classic tank top has never gone out of style, and right now, the universal basic is taking center stage thanks to the resurgence of Y2K and genderless fashion. A tank top is truly versatile: wear it as a gym top, pair it with your beloved pair of jeans, or just lounge in a summer garden. Tank tops are a must-have item in anyone's closet.
Whether you're a seasoned online store owner or just starting out, mugs are excellent products to customize and sell. A custom mug is simple, practical, and used daily by anyone who drinks warm beverages (that's almost everyone). Create designs with a bold pattern, a fun or heartwarming quote, or an inspiring saying, and you're sure to capture your customers' attention.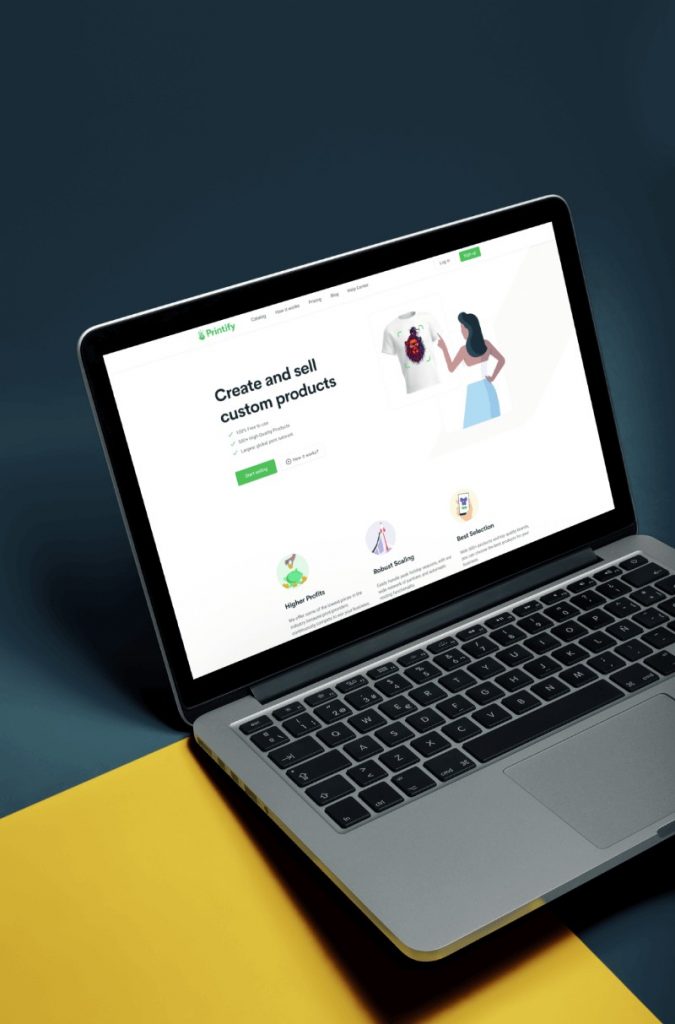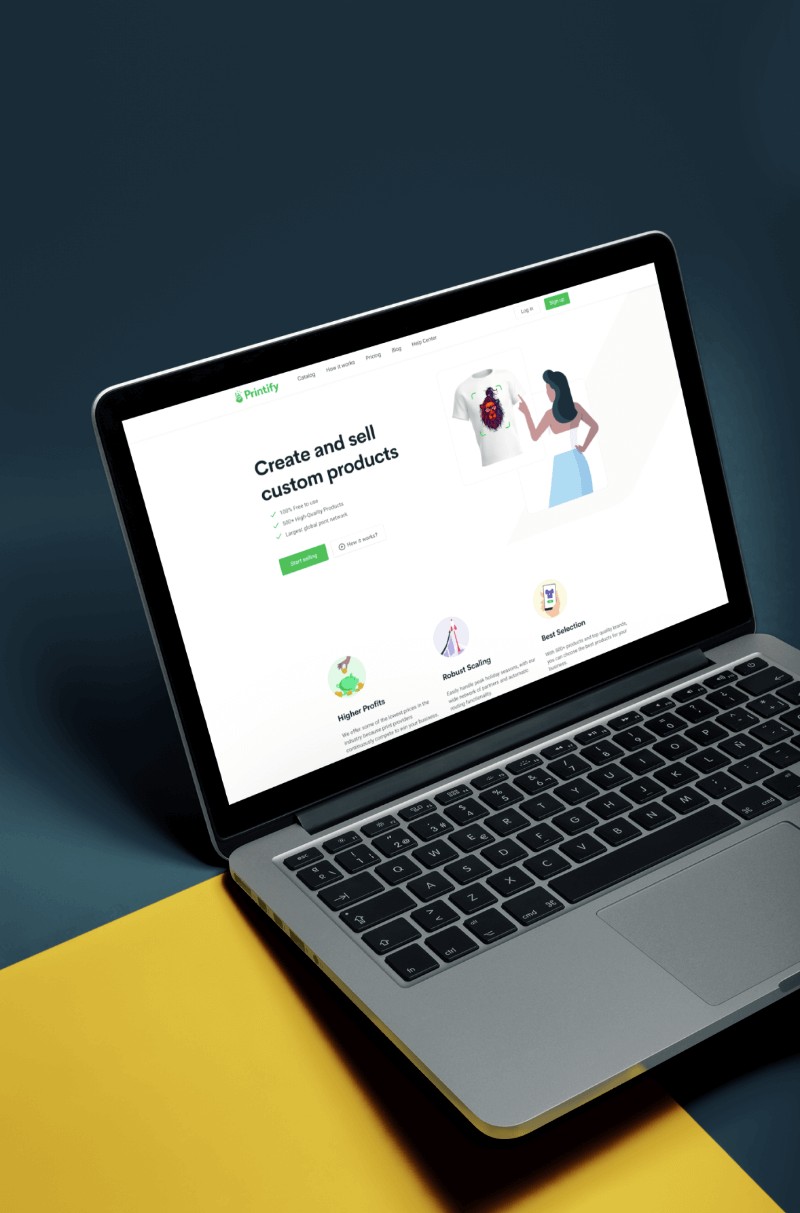 Why Start a Print-On-Demand Business with Shopify Right Now?
There are many great reasons to start a print-on-demand dropshipping business. First up, it's easy to get started. Shops and products can be set up in just a few clicks, and there are designs and templates to help you get started.
Second, there's low risk and no need for major investment – storage space and inventory cost money, but with Printify, you don't have to spend a penny on those. You only pay after you sell – it's never your own money, it's your customers!
Third, you never run out of stock, and you'll never be left with your own products that are never sold. Good for business and for our planet!
Printify is the best print-on-demand service that auto-generates stunning product images for your store and social media in seconds thanks to our Mockup Generator. 
By making your store ownership journey as simple and efficient as possible – you'll spend less time designing and more time earning. Printify combined with Shopify really is the moneymaking match you've been looking for.
Unlock Unlimited Growth With Printify