Top 15 Greatest Holiday Marketing Ideas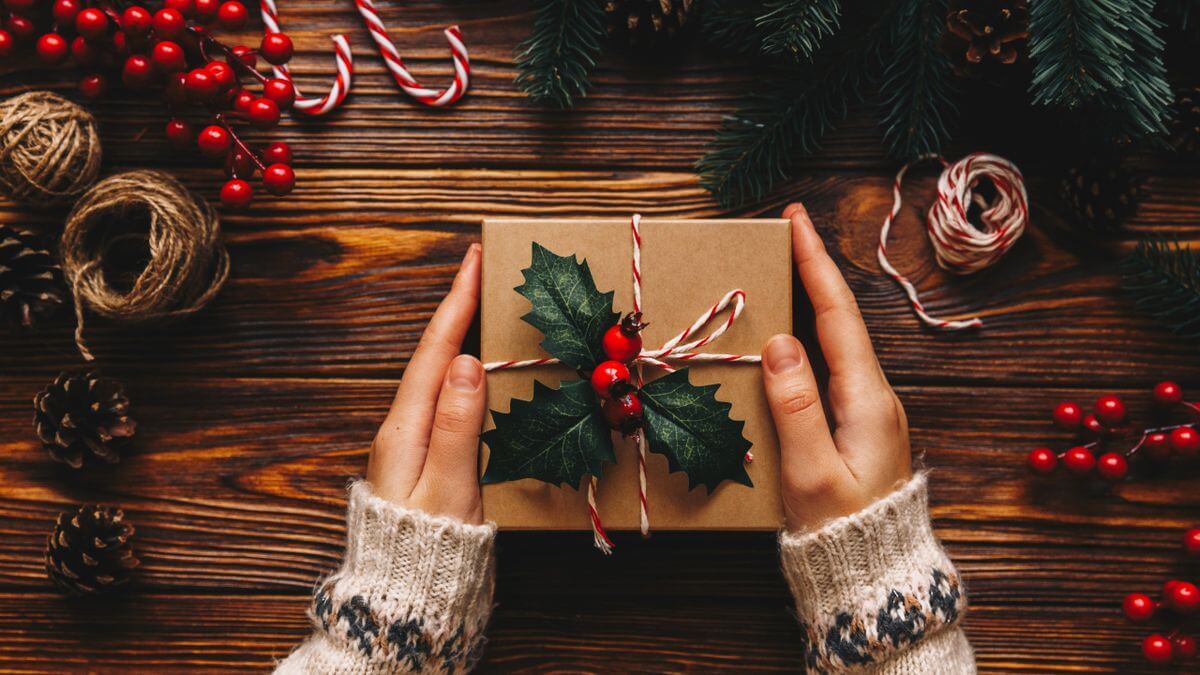 The holiday season is always just around the corner. If you're reading this blog, it's probably closer than you think. Maybe it's in a month, perhaps a couple of weeks. What even marks the official start to the holiday season anyway? There's a clear answer to that – it's the first Friday after Thanksgiving, commonly referred to as Black Friday. Although, in reality, businesses start promoting upcoming seasonal sales a few weeks ahead of the starting date. 
To help you keep things bright, your holiday spirit high, and your holiday sales even higher, we've prepared 15 holiday marketing ideas you, as a merchant, should consider.
Why Should You Prepare for Holiday Season Sales?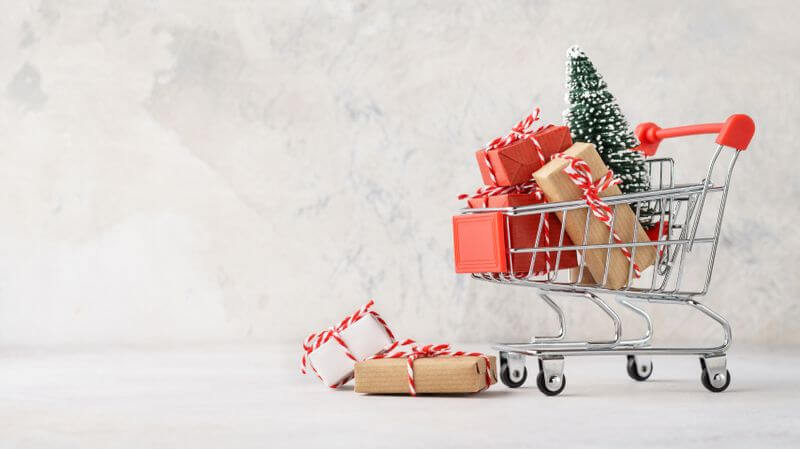 The holiday shopping season is the most perfect time to follow our holiday marketing ideas, because it'll lead you straight to increased sales and record-breaking profits. Let's be real here – the eCommerce retail market is on the rise and expected to see exponential growth in the near future.
Here are some stats for you:
On a more generic note, retail e-commerce sales amounted to a worldwide $4.9 trillion in 2021. This number is expected to grow by 50% over the next four years, reaching a whopping $7.4 trillion by 2025.
15 Effective Holiday Marketing Ideas to Boost Your eCommerce Sales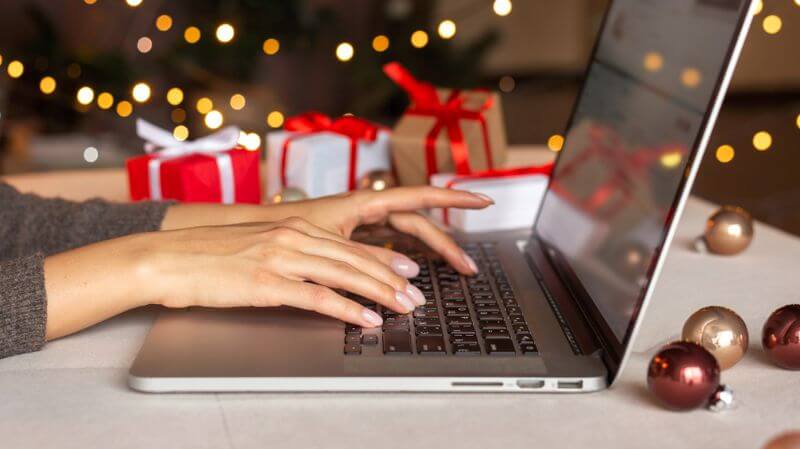 A successful holiday marketing campaign takes effort, time, and patience. It's not easy, but it's not that difficult either. One thing's for sure – the benefits outweigh the time and effort you'll spend.
Without further ado, let's begin by taking a look at 15 great holiday marketing ideas that'll increase your sales, grow your business, and, most importantly, help you gain an advantage over your competitors.
1. Define Your Target Audience and Set Goals
Understanding key elements of your customer niche is one of the most essential steps before starting your holiday marketing campaign. First, identify and organize your potential customers into groups based on things they have in common – their age, marital status, occupation, or any other unifying factor. This information can make or break your campaign.
Through all of it, your main goal will be getting your target audience to think about your brand and its offers before the holiday shopping season actually begins.
If you've run holiday marketing campaigns before, it's important for you to analyze them to see how you did and where you could improve.
2. Prepare Your Sales Channels and Media for the Holiday Season
Preparation is as key to success in eCommerce as it is in life. With our eCommerce Holiday Sales Calendar, you can easily stay on top of the upcoming holiday challenges.
This comprehensive guide will provide you with powerful tips & tricks that'll help you work out your own holiday marketing ideas. You'll find effective, practical, and profitable ideas for each season of the year. Additionally, there's a lot of information for the upcoming sales holidays, such as Black Friday, Cyber Monday, Hanukkah, Christmas, and New Year's Eve.
Start preparing today – you'll thank yourself tomorrow!
3. Add Holiday Items to Your Store
To set realistic goals for the upcoming holiday season and launch a good holiday marketing campaign, you should figure out what product categories to discount and what kind of items to sell your customers as your unique holiday products.
This is, undoubtedly, one of the most fun parts of preparing your store for the upcoming holidays.
Browse through the vast selection of products in the Printify Catalog. Think of what works best for your brand and add those items to your store within minutes.
4. Provide Gift Discounts, Special Offers, or Free Rewards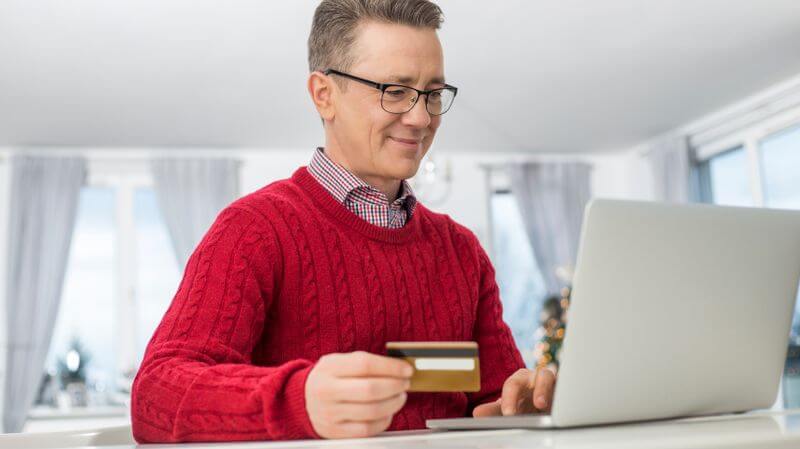 Extend a hand to your customer niche at the expense of your profit margin. Free gifts and special offers might be what convinces someone to place their first or 20th order. That means that a difference of only a few dollars can determine whether you'll get the sale or not. 
If you want to encourage customers to spend more on your holiday promotions, always thank them for their orders. It's a sure way to build customer loyalty, show them you care, promote your business, and keep them updated with your latest offers. This is also a great opportunity to give your customers a discount on future orders.
5. Plan Your Email-Marketing Campaign
A worked-out email marketing strategy is the king of holiday marketing ideas and one of the easiest ways to increase your sales. Is there a point to your marketing campaigns, discounts, and giveaways if your customers don't know about them?
By using email marketing, you can attract an audience and spread the holiday joy with some cheerful and festive greetings wrapped inside fantastic offers and holiday discounts. Many 'Happy Holidays' messages, greetings, and wishes can be used to fit this exact purpose. Check out our list of ideas to see if any of them work for your brand, and start writing up your memorable email greetings.
6. Plan Your Social Media Campaigns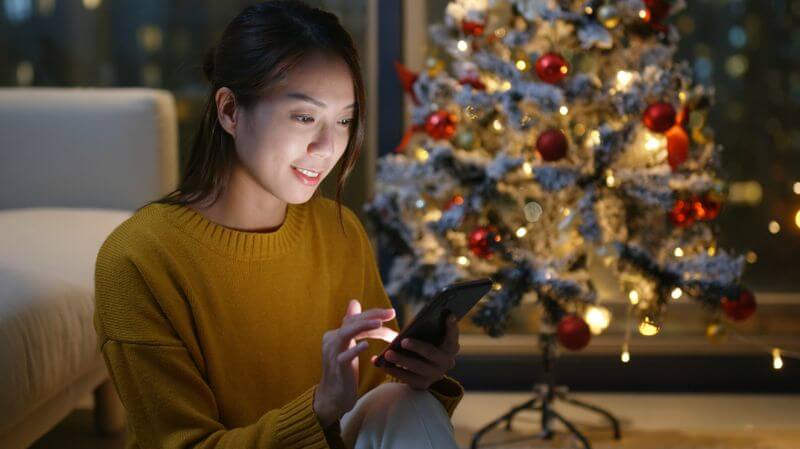 The beauty of social media lies within the wide audience it can reach. Social media giveaways are very popular during this season and will guarantee new followers for your social media posts and pages. It's also one of the easiest ways to inform your customers about your upcoming promotional discounts. Your social media channels should help you connect with your target audience, build relationships, and drive your sales.
Here are six things you should keep in mind when using social media marketing as one of your holiday marketing ideas:
The best way to get the most out of your holiday promotions is to define what you hope to achieve. Start with that, and success is sure to follow.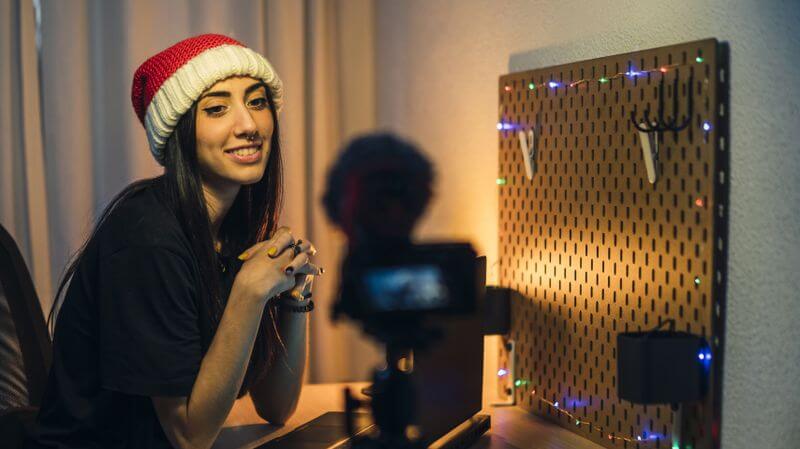 The holiday season is known for its festive colors and visually engaging flicks. Most families are snuggled up on their couches, favorite snack and beverage in hand, to watch their dearest holiday movies. You can provide them with something short, wholesome, or funny to watch between their movies or during a lengthier interlude.
Be sure to consider video marketing and add holiday videos to your holiday marketing campaign ideas. Perhaps a festive webinar invite video on your Meta/Facebook page is just what you need.
8. Offer Freebies in the Holiday Spirit
A sure way to improve customer experience is to offer free shipping with your customer's order. This is one of the most customer-oriented holiday marketing ideas that you could bring to your store.
Free shipping can be enabled in your storefront, but the procedure may differ across many eCommerce platforms and marketplaces. If you're considering offering free shipping on a more steady basis, we advise incorporating the shipping costs into your product retail prices.
Gift wrapping paper can also be promotional, especially if you offer a roll of free gift wrap with your customer orders – create a festive pattern with your company logo.
Another thing you can do is offer gift-wrapped products directly to your customers. We currently provide this feature for the following products:
To make this option available, open the product in the Mockup Generator by clicking on the paintbrush icon next to the product. Then select the With gift packaging product variants and republish it.
Giveaways are always exciting because it's free stuff on a holiday. Who doesn't like free stuff on a holiday? Your holiday marketing strategy can include, or even be centered around, a giveaway. It's a perfect digital marketing event for local businesses and small businesses that don't have a real-life physical location.
It's also a good way to ensure that you get shared on social media platforms, bringing new shoppers and future loyal customers to boost sales for your online store.
Does your giveaway need to have the perfect gift? The reward can be absolutely anything, but it has to be a free gift for one or many holiday shoppers. It can be something small or something big, but you definitely need to be mindful of your store's financial capabilities to host a giveaway.
10. Collaborate With Influencers and Other Businesses
As part of your holiday marketing strategy, you can consider reaching out to other businesses and/or influencers to form a collaboration. In a perfect scenario, your targets are businesses and influencers that align with your store's and customer values to ensure customer satisfaction.
These collaborations can be simple or more complex – they can range from a social media post with a short holiday message or video all the way to more worked-out holiday marketing ideas. The collaboration aims to help you engage even more holiday shoppers and drive website traffic.
The holiday season is a time to celebrate family and friends, and you can market your store's best deals with the help of other professionals.
Since your business largely relies on online shopping, you should be looking at things that help get your content trending and drive website visitors to your customer page. One verified tactic is using hashtags in your holiday messaging.
Prepare for holiday shopping early and choose your hashtags carefully. For example, when you work on your Christmas marketing ideas, include popular and current Christmas-themed keywords.
Hashtags can help you engage your followers with social media contests, introduce giveaways, create challenges, and, most importantly, show YOU.
One of the most popular holiday and Christmas promotion ideas is running paid ads.
You can consider content marketing via Google Ads or create specific ads just for your online contests or giveaways. Consider running paid ads early to ensure your website visitors carry out their holiday shopping early.
Ensure customers' holiday cheer with timely paid ads!
13. Create a Sense of Urgency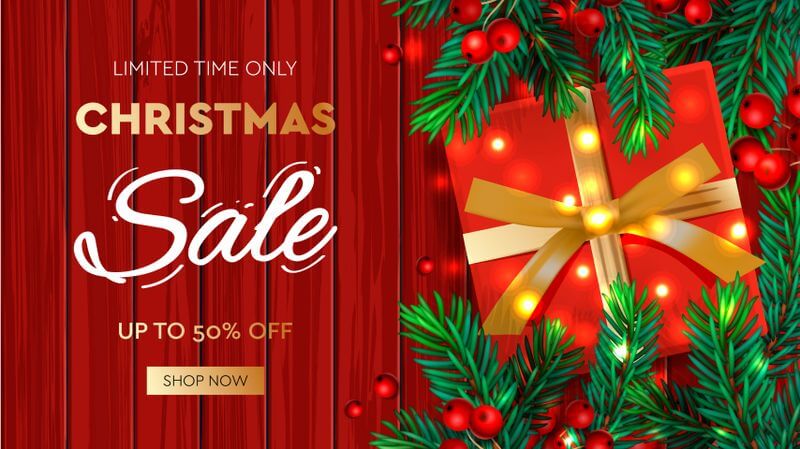 The holiday season is almost here, and you should let your customers know that by creating a sense of urgency through limited-time offers and deals.
If you make your customers feel like they'll be missing out if they don't take the chance to snatch that one spectacular deal, you're sure to receive many holiday orders placed for limited-time offers. This will also ensure that holiday orders are placed promptly, avoiding all peak delays, which your customers might not even anticipate.
14. Run a Holiday Referral Program
A holiday referral program could be your way to bring in whole groups of new and loyal customers to your store. How? Well, that's easy – you simply need to talk to them.
You'll need to encourage them to share their positive experiences with friends and family in exchange for a perk, a discount, or any other type of reward. Word of mouth advertising.
The festive season is just the right time to benefit from the holiday frenzy and try out organizing your own referral program.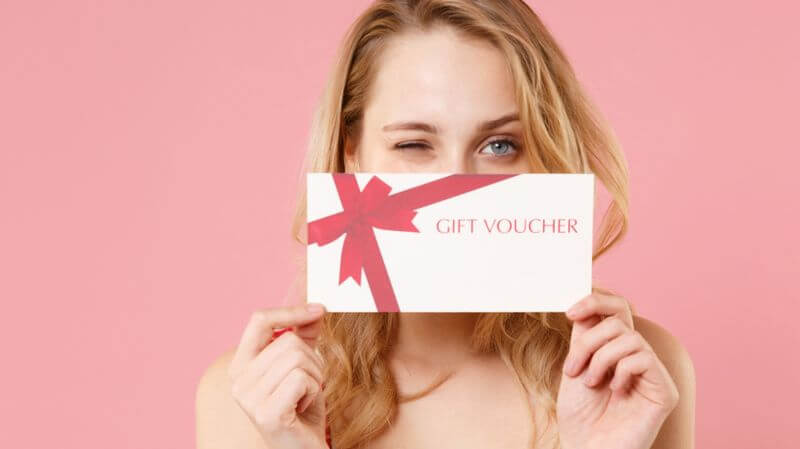 One of the easiest gifts to get someone is a gift card from a trusted business, and you want to be seen as that trusted business in your customer's eyes.
You can offer your customers electronic and physical gift cards as product listings or prizes in an online giveaway or contest.
They are also great to market as last-minute gifts to all of those December 23 shoppers.
Holiday Marketing Tips To Consider
The holiday season is even closer than when you started reading this blog. That means there's no time to waste!
Our work is done if your head is left spinning with ideas on holiday marketing strategies. From understanding your customers to creating holiday videos, offering gift-wrapped products, or just selling gift cards, there are seemingly infinite digital marketing tactics that can help you shape out a great holiday marketing strategy.
If you need any additional help, look at our other resources, or contact us, and we'll do our best to make all your holiday wishes come true. Our service is free for starting businesses and incredibly easy to use.
Share the article
Topics