Make a living with your talent by selling custom canvas art and photo canvas prints through print on demand with Printify. 
   100% free · Easy to use · 70+ options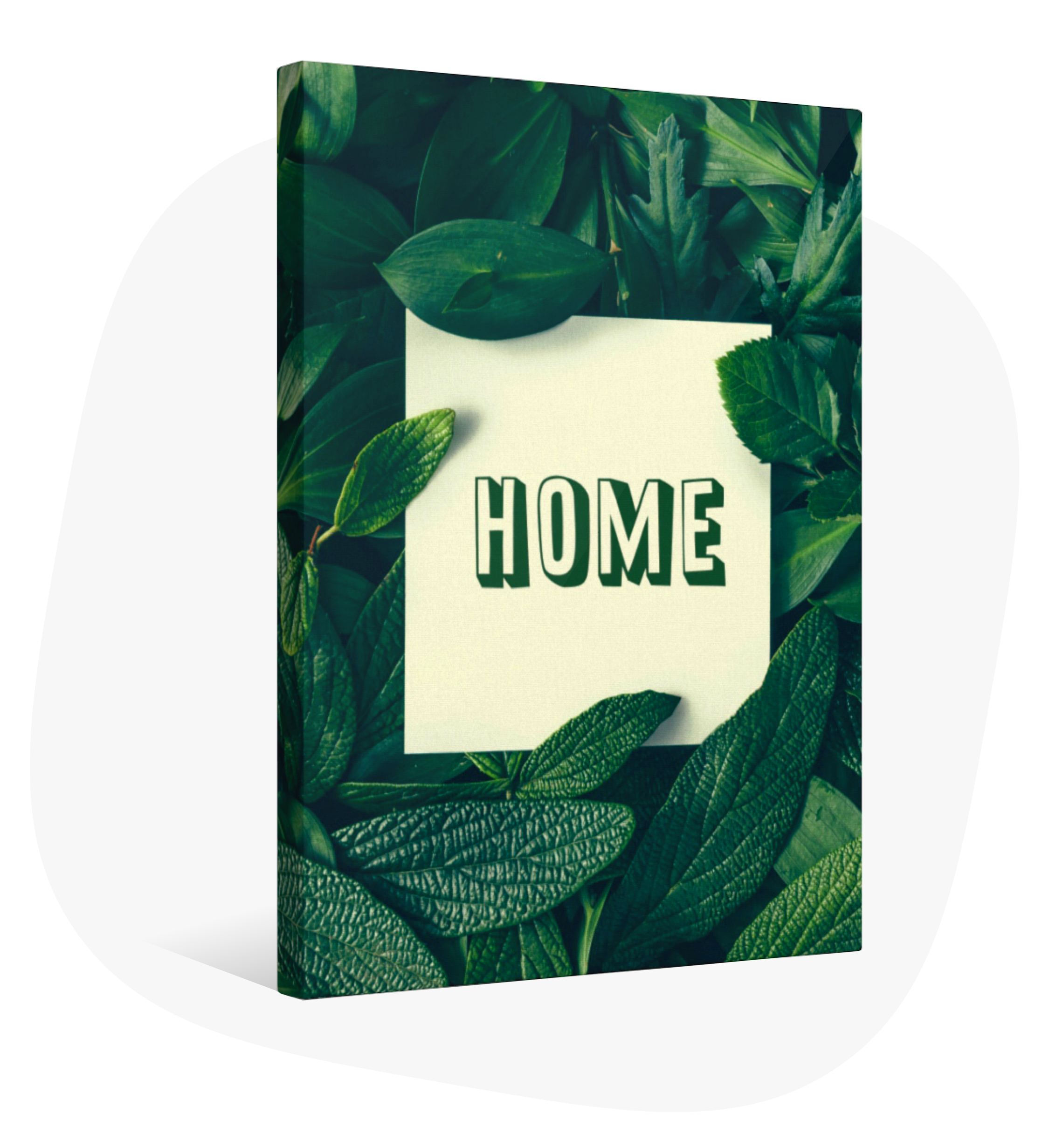 Why should you sell custom canvas prints?
Monetize your art
Make money from your art in a few easy steps.
High-quality canvas
Choose among high-quality custom canvas, ready for printing.
We handle fulfillment
We manage printing and shipping with your custom branding.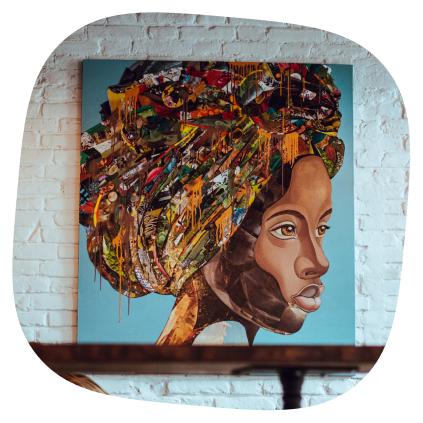 Create and sell your art on custom printed canvases
Selling art has been an uphill battle for many artists across the world who have had to depend on gallery, fame, and connections to appraise and quantify the value of their art.
Print on demand is making it possible to reach a wider grassroots audience and easier to sell your art on custom canvas. Choose among high-quality stretched canvas, framed canvas and wall decals available on the catalog.
We have the best custom canvas prints to sell on your store
Custom Canvas - Gallery Wraps
Gallery wrapped canvases are designed to be displayed without a frame. They usually have thicker stretcher bars, and none of the fasteners are visible. The sides of the canvas are primed just like the front, and the color of the print often extends out to the sides.
Printify's stretched custom canvas prints is a handmade gallery quality canvas made to provide lasting color impressions that will stand the test of time. Designed for indoor use.
Printed on a white natural, matte, ultra smooth, 100% cotton rag with 400gsm standard
Comes with hanging hardware for easy  install of the canvas
Strong glued joints to secure the art and ensure that the canvas will live for generations
Custom Stretched Canvas Prints
A stretched canvas is a canvas that has been stretched on stretcher bars, a soft-wood frame or over a kiln-dried timber frame and is delivered ready to hang straight on the wall. Custom stretched canvas prints are pre-stretched, ready for printing and mounting.
Printify's stretched custom canvas is a handmade gallery quality canvas made to provide lasting color impressions that will stand the test of time. Designed for indoor use.
Built into the frame, along with protective felt bumpers to ensure durability.
It comes with hanging hardware that is to be placed at the top of the frame.
Easy to clean by wiping it off gently with a clean, damp cloth.
Premium Gallery Wrap Canvas
Gallery Wrap Canvas is a canvas that is secured to the stretcher Frame (Bars) by staples applied on the back. By wrapping a solid border around the edge of the stretcher frame, you can keep the entire image on the front.
Printify's premium gallery wrap canvas prints are made for high-quality printing that will always look as tight and flat as the day they were made. Every frame is built with a solid face to support the canvas and prevent deforming.
High-quality printing and mounting that secures the canvas for longevity.
Built firmly into the frame, along with protective felt bumpers to maintain its original form.
Can be mounted in a vertical or horizontal orientation with the provided mounting hardware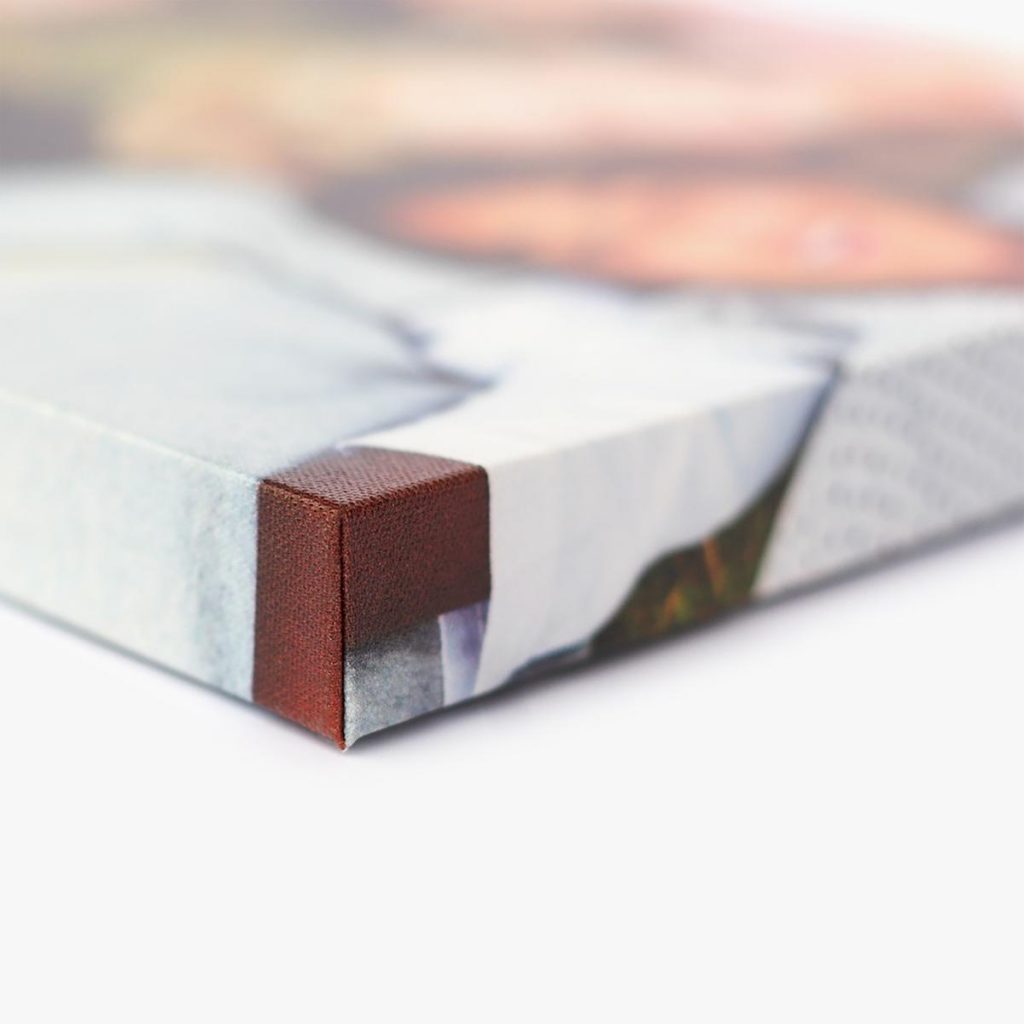 Why sell custom canvas prints?
Custom canvas prints provide a more versatile approach when decorating a wall. You can add them with much less thought since the frameless borders adapt to any style. The vibrant pops of color create new focal points that liven up the room you're decorating.
There are major bonuses to choose a custom canvas print:
The Image printed on custom canvas is permanent

The Canvas provides a different texture that adds color depth to your art

Custom canvas prints do not have a glare or reflection which can distort your art

Custom canvas are lightweight and easy to mount

Custom canvas prints come in a stylish matte finish
Why choose Printify to sell custom canvas prints?
Not only does printify provide high-quality, durable canvases for your customize, we also simplify and automate the process of creating your custom canvas prints at the best prices on the market.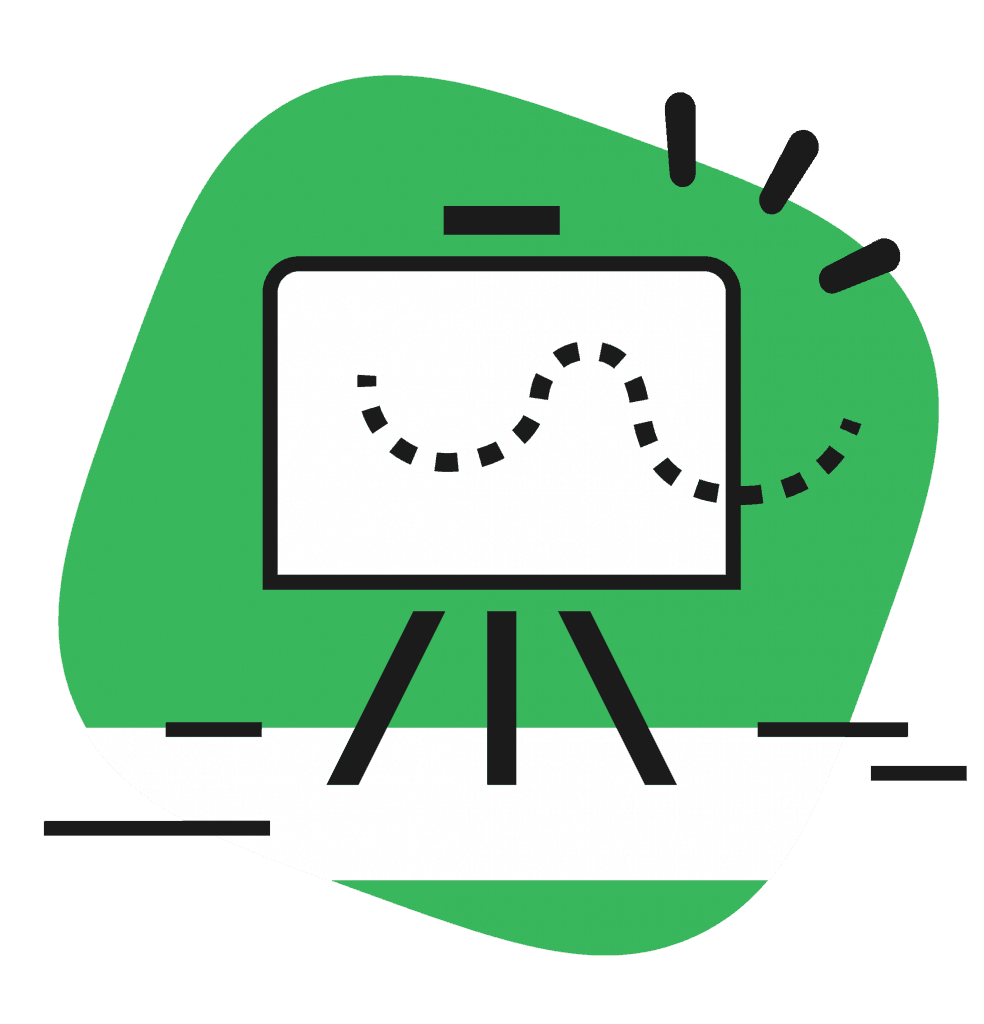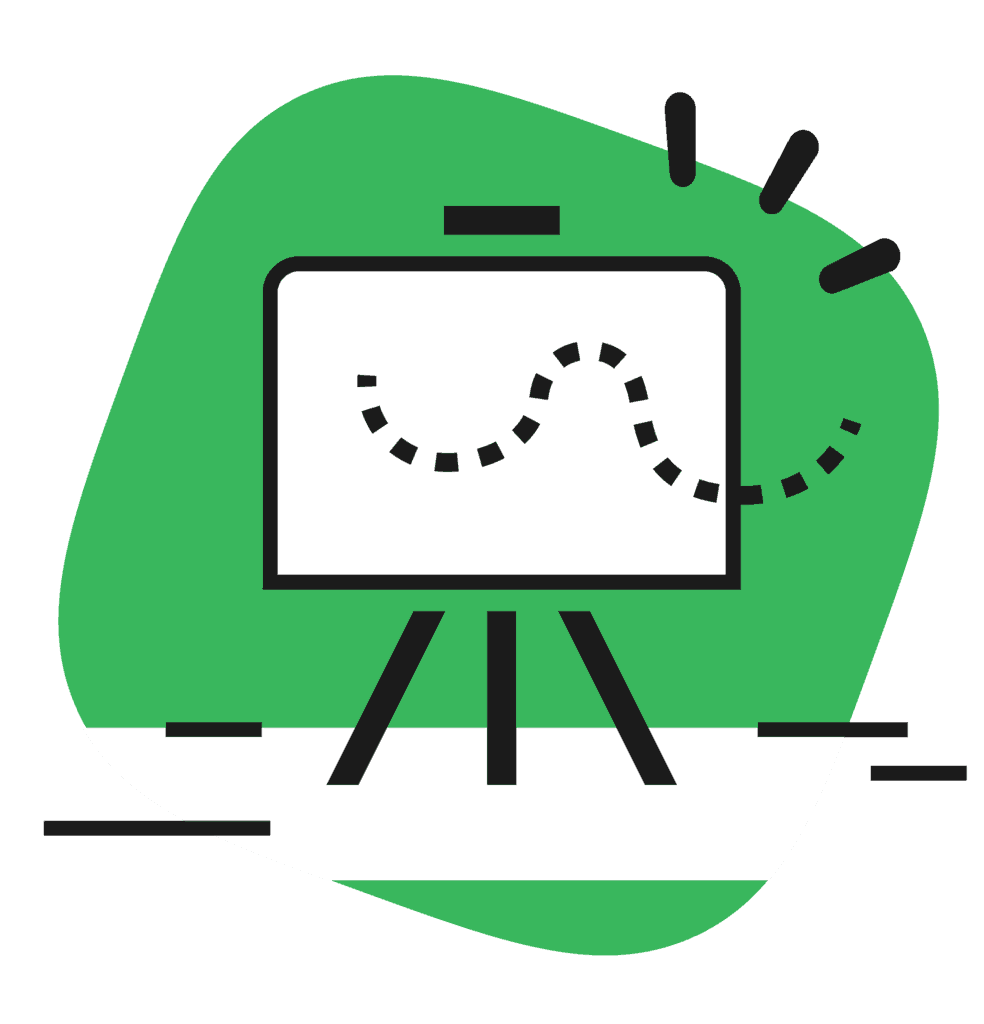 1. Choose your canvas and more
We have quality canvases ready for printing but don't stop there. We also have over 280+ products such as t-shirts, mugs, socks, and home accessories that you can apply your art to diversify your portfolio of products.
Use our free Mockup Generator to apply your art on to your chosen products. You can do this by easily uploading your designs, and applying them on a custom canvas as a high-quality image. The mockup is also designed to easily add products to your online store.
To ease your mind, order a sample from your chosen print providers to make sure your custom canvas print is in high-quality. You can test out different products and canvases and find the right products for your business.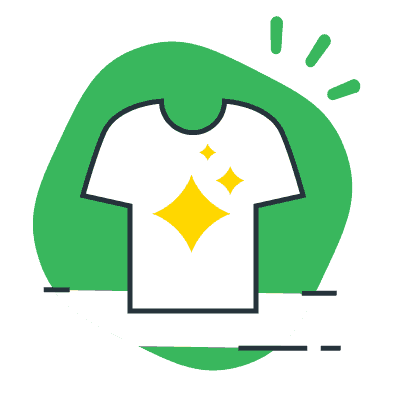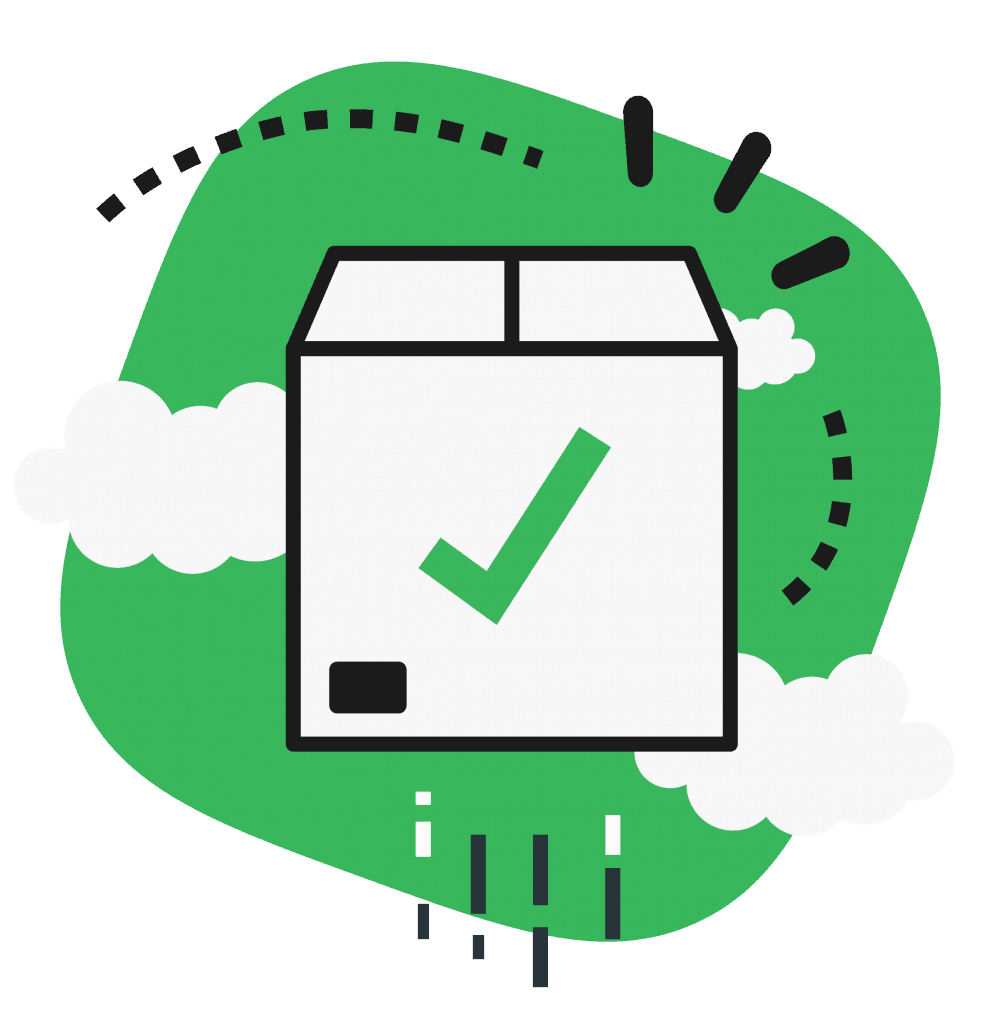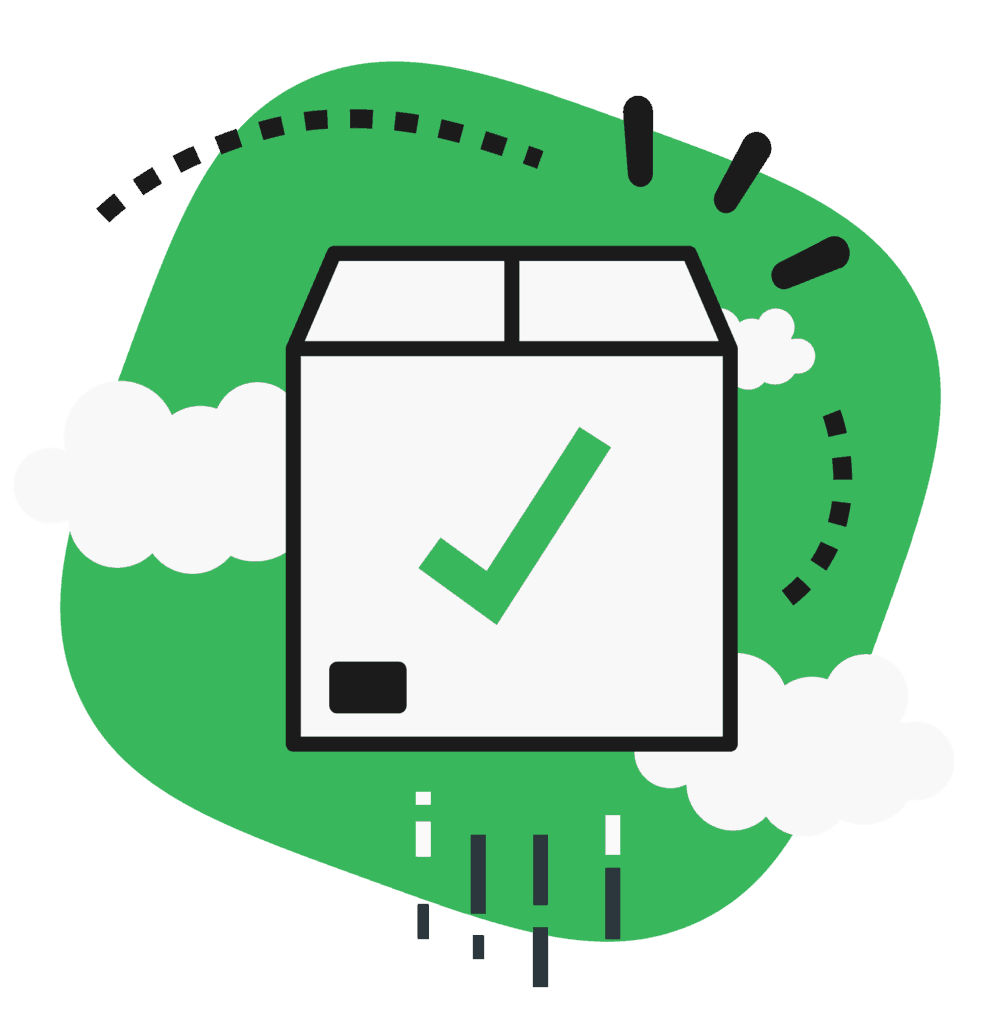 Focus on creating demand for your custom canvas prints to make as many sales as possible. Printify will be there every step of the way to make sure your products are of high quality and that they are shipped directly to your customer. 
Any questions about custom canvas? We've got you covered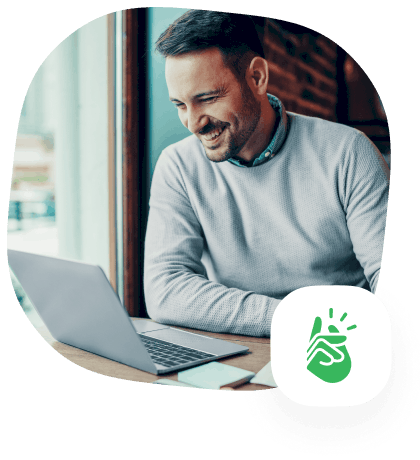 Custom canvas and print on demand
Print on Demand is a retail fulfillment method for printing products such as custom canvas prints on-demand and only after purchase. Once a client buys your custom canvas print from your eCommerce shop, the order goes through a quality check then sent to the chosen Print Provider who begins the process of production. This one by one purchase system eliminates the need for order fulfillment in bulk and storage space.
Print sizes and standards change depending on your chosen custom canvas. That is why it is always advised that you look closely at the specified recommended image sizes to maintain a high printing quality throughout. 
Custom canvas prints mockup generator
Create custom canvas prints with your design by using Printify Mockup Generator. To make sure your images suit requirements for a quality print, pay attention to the size in the bottom right that indicates the best pixel size for the print. We'll also automatically test the quality of the image and let you know if it meets our printing standards.
 You can change the style by clicking the gear icon at the top, which also shows the size variants that you can make your custom canvas prints available in. Preview your custom canvas prints by switching to "Preview Mode" where you can view your custom canvas prints from different angles and get high-quality product images for your store. Your new custom canvas prints will only be produced after purchase so you don't have to worry about pre-printing your art or storage.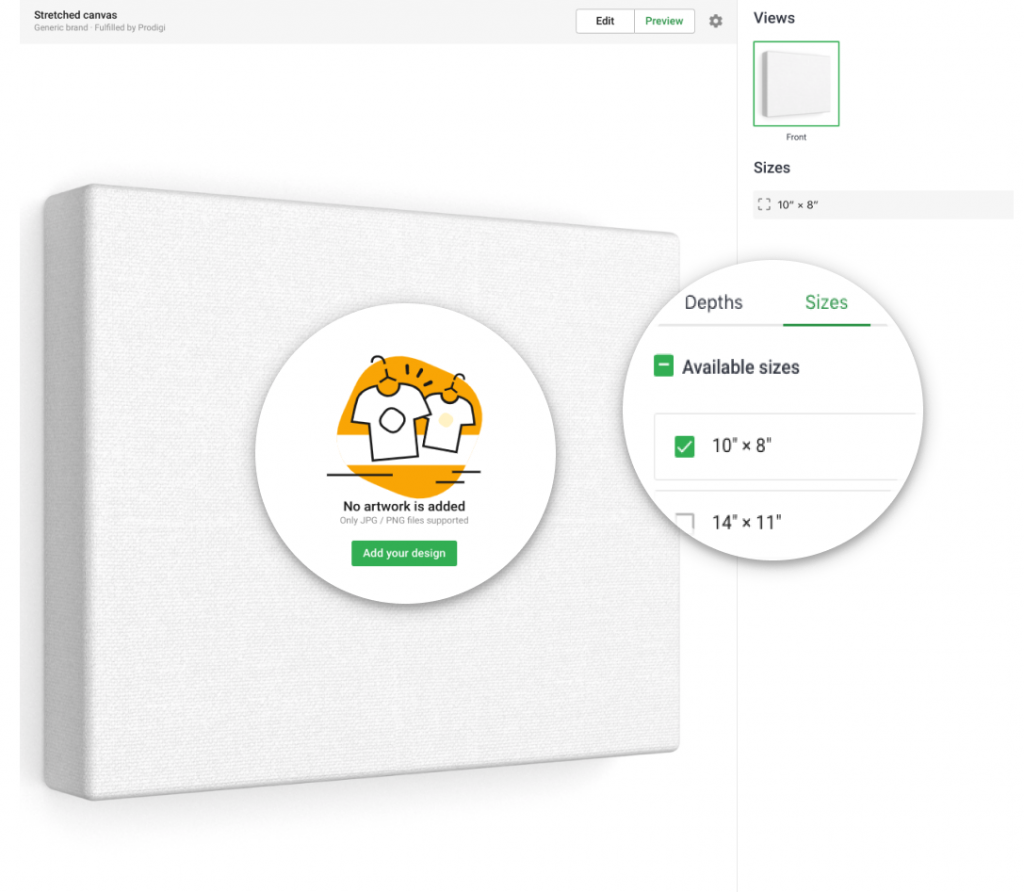 How to sell your art online with custom canvas?
The first step to sell your art is to choose the most suitable eCommerce platform for you to sell your custom canvas prints. Many artists choose Etsy as itis a great online marketplace for custom canvas prints and is an easy place to gain quick exposure.
Shopify is preferred by artists who would like to own their sites as it allows you to brand yourself a little bit more creatively. Using Shopify allows you to have your own domain name as well as access to advanced sales metrics and analysis. Another thing to consider is that Shopify is the largest online e-commerce platform in the world. 
If you would like a custom-looking site with a little help from renowned designers, Wix is for you. It has 500 designer-made templates that give you a variety of options when it comes to designing your store. Use the inbuilt site editor to make sure your template-made site looks as uniquely yours as possible.
If you already have a website and don't want to transition to Shopify, Etsy, Wix or any other platform, you can sell your custom canvas prints on a WordPress site by using Woocommerce, the free online shop plugin for WordPress. If you are more technical and would prefer a different web host but still want to use Printify, then the Printify API is a great option.
How to sell your art online custom canvas? Read more here. 
Start earning with custom canvas prints