Etsy Print On Demand -
Sell Custom Products Today
Whether you're an eCommerce super pro looking for new unique and exciting products to sell on Etsy or just starting out with your first Etsy eCommerce business, you are going to love the simplicity of the Printify which will enable you to print on demand for Etsy.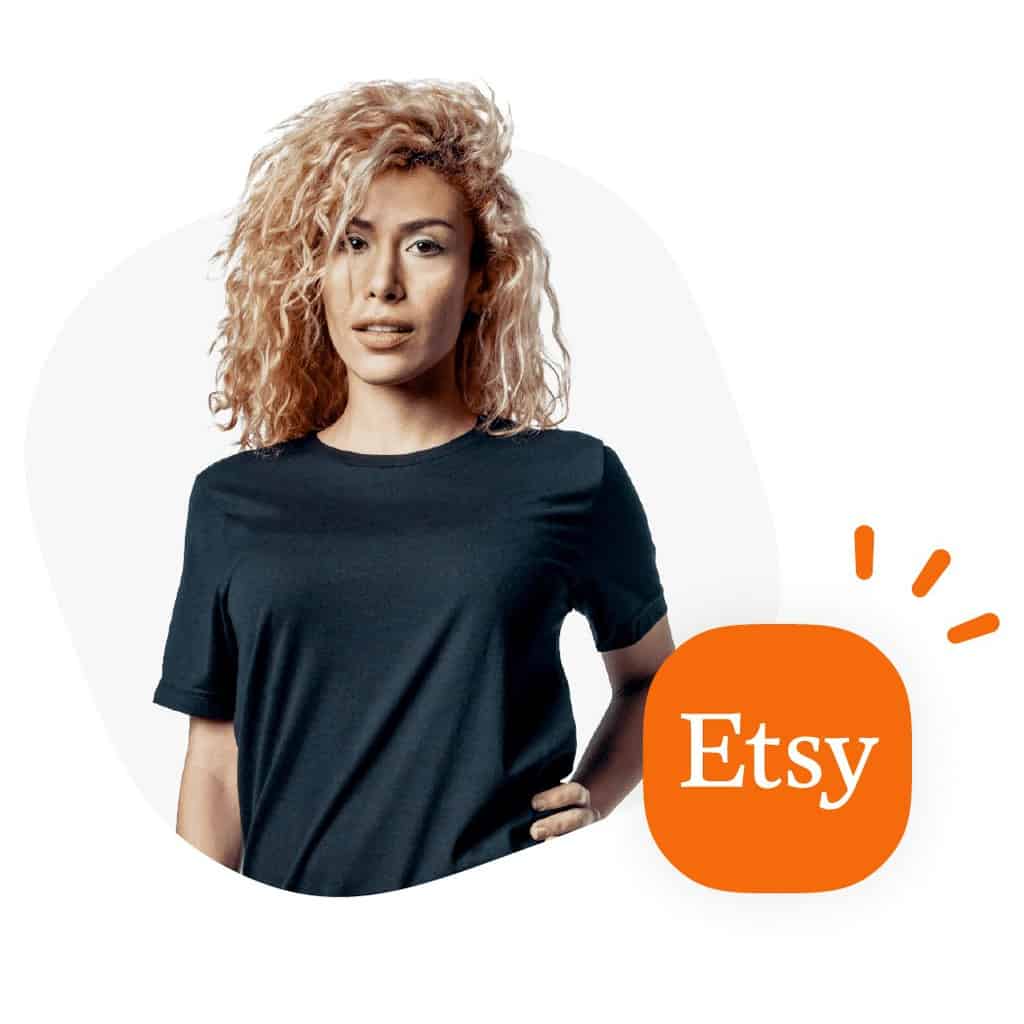 Free Print on Demand and Etsy Integration Making Life Easy
All of this means that with Etsy integration, it is very simple to publish new products to your Etsy ecommerce store. And, as we have already concluded, Etsy drop shipping eliminates the need for warehouse storage space, production, etc.
What Do We Mean When We Talk About Etsy Drop Shipping?
Since we're an Etsy drop shipping print on demand service, order production and shipping are all automated. But what exactly do we mean by dropshipping?
Dropshipping is a method of order fulfillment that means a business does not need to keep the products it sells in stock. In this case, Etsy dropshipping means that your Etsy store sells the product but once an order is placed, Printify as a third-party supplier ships your print on demand for Etsy order to the customer.
What Is Printify and How Do I Printify My Etsy Shop?
Printify is a Print on Demand Drop Shipping service available for Etsy merchants. Printify is one of the select few Etsy approved dropshippers.
10 Benefits When You Use Printify on Your Etsy Shop
Using Printify on your Etsy shop will enable you to do many things.  In a nutshell, we offer a great software solution that connects your Etsy store with the best print providers, so your customers get the products they want, when they want them.
Here are 10 of the benefits you can enjoy:
Sell On Etsy: Sign Up and Get Started
Create and sell products from various product ranges:
Keep up to date on all our new products for home and office, for example, Custom Travel Mugs or Custom Mugs for tea or coffee in 11 ounce and 15 ounce sizes.
A few of the latest examples with sublimation printing: Tote Bags, comfy Pillows and custom printed Blankets, Shower Curtains, Towels and Custom Socks. Even small quantities can be printed on demand with Direct to Garment Printing (DTG). Consider these favorites: Custom Shirts such as the Bella Canvas 3001 T-shirt and the Next Level 3600 T-shirt.
So, What Is Print on Demand?
Print on Demand is a retail fulfillment method for printing products on demand, only after the customer buys them. This way a client can buy products in your eCommerce shop and the order goes directly to the Print Provider who ships the product with your design and branding. Thus, this eliminates the need for order fulfillment and storage space.
What Are Some Examples of This?
Typically, for Print on Demand apparel fulfilment, Direct to Garment Printing is used. Screen Printing is convenient only in cases of large volume orders – because with higher volume there's a lower price. However, DTG is great for small orders because the price per unit is the same even for small quantities. With Direct to Garment Printing you can get a detailed print, while Screen Printing in terms of photography print is limited to only a few colors.
Dropshipping on Etsy Makes Life (And Business) Much Easier
Getting started in the eCommerce business is now easier than ever before. Thanks to Etsy dropshipping you save time and money and can focus all of your efforts instead on what you do best: designing and marketing.
Easily Publish Products to Your Store to Sell On Etsy
Setting up your Etsy eCommerce store is easy and with Printify is even easier. Once you finish setup, everything is automated. Easily publish products to your Etsy store and then we will take care of order fulfillment. You can find all the necessary sales info in your Printify dashboard. Focus on designing and selling and we'll handle the rest. Sell on Etsy with our app, find out how easy publishing and selling new products through Etsy print on demand is and enjoy Etsy drop shipping.
Printify comes with many benefits: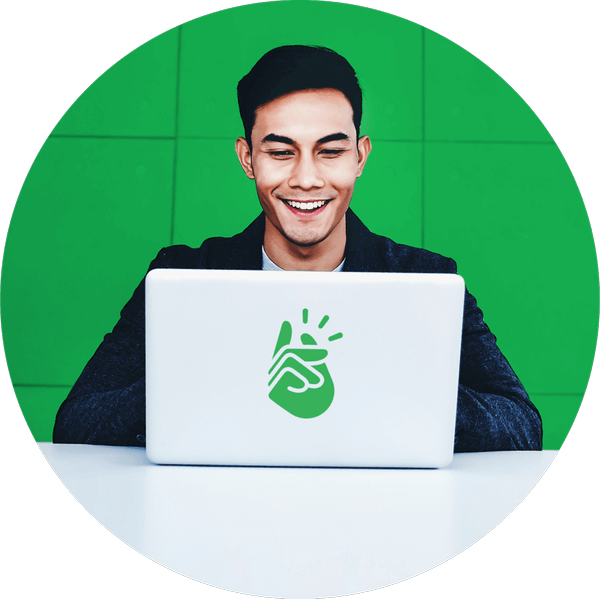 The real-life experiences and the satisfaction of our customers are the most important thing to us. If our customers are happy then we are happy. When our customers share their experiences in reviews it helps others to make an informed decision about whether they wish to use our services or not.
Printify frees me up to do the parts of the business that I love while the back-end processes are completely automated.

Charles Smith, Black Fathers Exist
I don't have to invest the money I can't lose into my business. With Printify, I only pay the fulfillment fees, and the rest is all profit

Liora Goren, Ahavti LifeStyle
Using Printify saved our struggling business of 6 years and gave us more time with our family.

Aiste & Karolis, MinieArt
Printify gave us so much more flexibility and allowed us to become a global business.

Albert van den Broek, Fanfiber
Printify allows me to run the business and not work in the business.

April Showers, Afro Unicorn