From cart to door in 2-3 days
The fastest delivery in Print on Demand
Get your merchandise to your customers in just 2-3 business days with Printify Express Delivery.
*Available only for selected products in mainland US
How Does Printify Express Delivery Work
Your customer places an order that's eligible for Printify Express Delivery.
We automatically assign the order to the fastest delivery option for only $3.24 more compared to standard shipping. Shipping costs for additional items will remain under $2.40 on top of the standard shipping price.
Your design and specifications are sent to the Printify fulfillment center closest to your customer, where a dedicated Express Delivery team gets to work.
We package your customer's items and send them for delivery before other orders.
We auto-magically assign your customer's delivery to the fastest delivery option.
Want to put your customer experience in the fast lane?
Deliver to your customers in 2-3 days with Printify Express Delivery
*Stated delivery times are not guaranteed.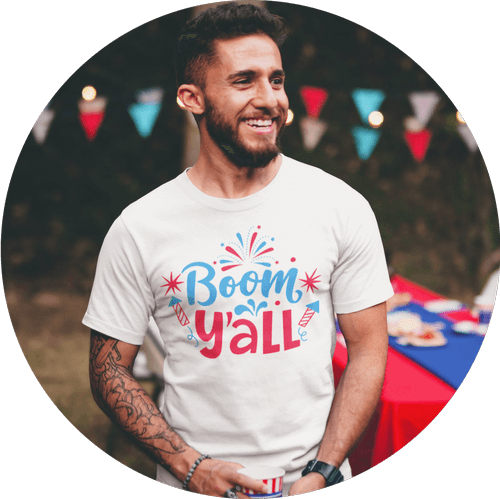 "Since I added Printify Express options to my store, orders and customersatisfaction have both gone up XX %"
Jane Doe, Owner @ Store name
Perfect for Companies Big and Small
2-3 day delivery makes your products every bit as appealing as the big stores.
Give last-minute shoppers more chances to buy.
Get the fastest delivery times in POD, today!
Got Questions?
Here's the Answers