TOP 35 Things to Sell in the Winter and Holiday Season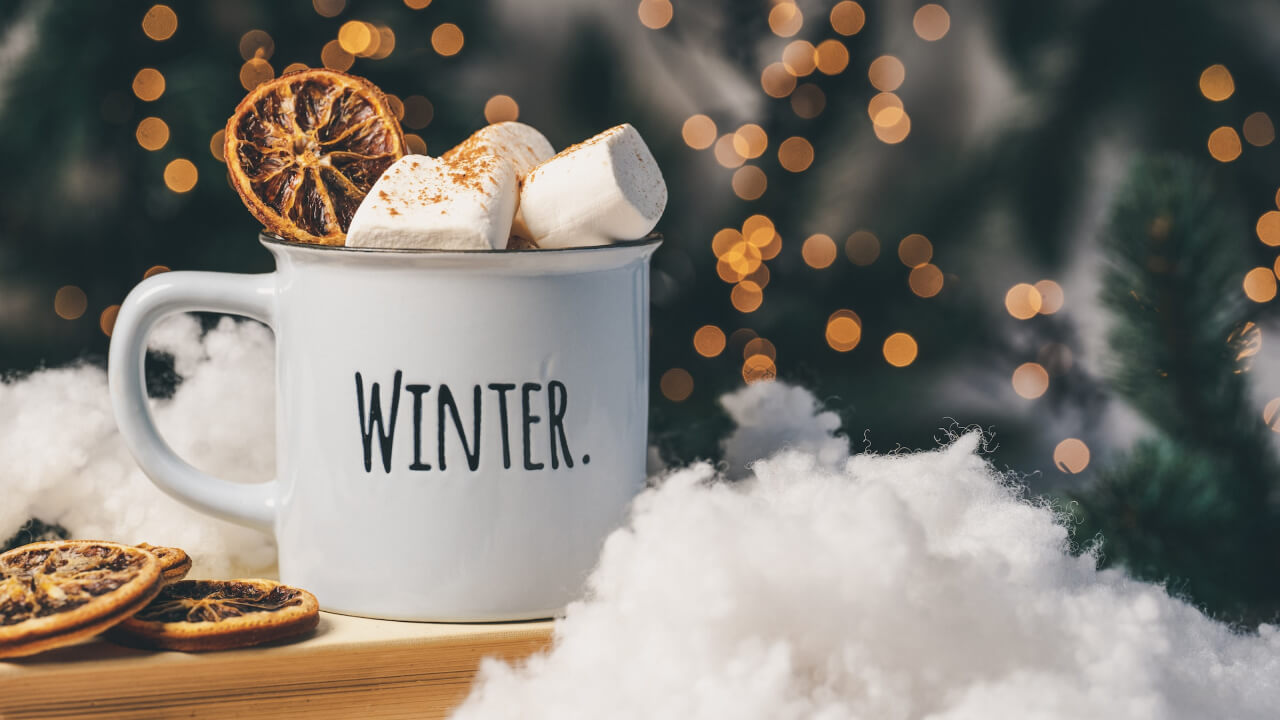 With the final month of the fourth quarter driving up sales as usual – the cold weather is nudging fulfillment locations worldwide to create the top winter products to sell online. 
It's time to spruce up your online store and make the season magical. Stay cozy with warm slippers while sipping eggnog wrapped in a thick sherpa-fleece blanket, and get inspired by our top 35 things to sell during winter.
What Products Sell Best in Winter?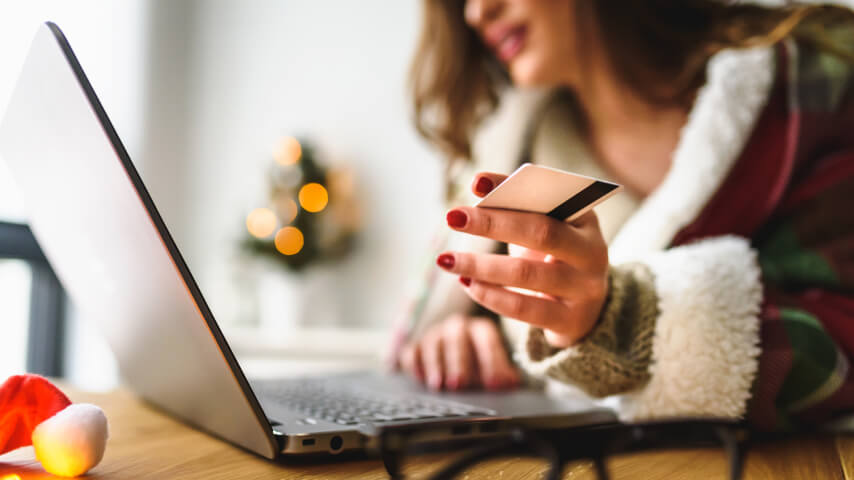 Before we list the best products to sell during winter, let's check which categories you should look for during the big sales and what the current market research can tell us about online shopping trends.
For your online store, we can categorize the top items to offer in winter sales into two groups: items suitable for the cold and wet periods and seasonal decor for the winter holidays.
In 2022, the demand remained strong, generating a whopping $942.6 billion in winter holiday sales. As always, the backbone of Print on Demand's success lies in innovative and captivating designs.
The journey to finding that perfect creative spark might bring substantial uncertainty, but with a focus on originality, avoiding copyright infringements, and leveraging free assets, it can be both quick and fulfilling. There's a treasure trove of free image-sharing sites perfect for sourcing inspiration, especially for winter bestsellers, without spending money.
With direct-to-customer shipping, entrepreneurs are gifted with a simplified business model. There's no need to grapple with inventory or shipping intricacies; let Printify do the heavy lifting, making you the ultimate entrepreneurial Santa.
Top 35 Best-Selling Winter Products
Here are 35 ideas for the best things to sell in winter, with options from our Catalog for each one.
Hooded sweatshirts offer comfort and come in different styles. Not only are they one of the top-selling items during winter and beyond, but with the right design, they can captivate and become the favorite apparel piece for your target audience.
While sweatshirts are a hit all year, why not transform them into Christmas sweaters? Add a festive twist to your products and capitalize on the holiday spirit. Available in many colors and sizes for both men and women, they're great for cold weather and cozy dinners alike.
As winter sets in, customers seek cozy yet fashionable attire, including thermal underwear and long-sleeve shirts, making these a great-selling product. They're perfect for the chilly season, and customized with festive designs or slogans, they can embody the spirit of holidays. Offering long-sleeved shirt designs not only meets seasonal demand but also provides a canvas for unique holiday branding.
Keep those feet warm with vibrant sublimation socks. Flaunt intricate designs with light colors for seam camouflage. They're perfect for chilly indoor festivities and ice skating alike; plus, their lightweight nature makes dropshipping a breeze and bundle deals tempting.
Step up your winter catalog – offer your shoppers unique, customized canvas boots to keep those toes not only warm but gorgeous, too. Check out Printify's customizable canvas boots for men and women. 
Though not for extreme weather, their design appeal will win hearts. Available in eight sizes, they feature a complete all-over print.
As the cold sets in, many seek the warmth of quality sweatpants. Market these trendy, comfy pants as essential for outdoor activities or cozy lounging. Customize them to your liking and watch as they become your next bestseller.
Warm up winter sales this upcoming season with customizable scarves. Position them as both a fashion accessory and a winter essential. Opt for understated designs that accentuate and frame the face, making your customers shine even in the snowy outdoors.
Transform your store into a cozy haven with seasonal pajamas, perfect for both men and women. Let your creativity flow, from festive family themes to unique brand-centric designs. Whether you choose satin or comfy polyester, these jammies are a winter bestseller waiting to happen.
Mugs are among the best products to sell, no matter the season. Perfect for coffee and tea lovers, they add coziness to any place and moment. Turn warm liquids into masterpieces with your stunning designs. Check our Catalog to find the best product for your store; from standard coffee mugs to color-changing ones, we have it all.
10. Sherpa Fleece Blanket
Let your customers snuggle up in style with sherpa fleece blankets, perfect for winter. Boasting an ultra-fluffy underside, neatly hemmed edges, and easy care, they are the go-to choice for gift unwrapping and ringing in the new year.
Level up your cozy game with snuggle-ready hooded blankets, blending style and comfort. Ideal for those home strolls with a warm drink, it's the day-long accessory online shoppers crave. 
Remember, the hood isn't for printing, so make sure your designs transition seamlessly to the non-printed sections.
Festive, exciting, and brimming to the top with candy… or coal, stockings are the pre-Christmas gift that'll secure the spirit of the season. The holiday stockings even have enough space for big and small presents and an all-over-print area ready for unique holiday designs.
Elevate your store this winter season by incorporating a range of pillows and pillowcases. Choose from our best-selling spun polyester square pillows or indulge in the luxury of faux suede options. Custom-printed pillows serve as both practical items and decorative accents, making them one of the coziest products to sell in winter.
Turn up the festivity of your dropshipping business with custom winter-themed candles. Select from different scents, including Vanilla Bean, Comfort Spice, and Sea Breeze. Candles in our Catalog are eco-friendly, non-toxic, and come in a reusable glass container, ready for your artistic touch.
Turn your artwork or a challenging design into a jigsaw puzzle using our Mockup Generator. Pick any size and create your puzzles with up to 1,000 pieces for holiday bonding and entertainment. Puzzle sets from Printify come with metal and black matte cardboard boxes, providing vibrant colors and intricate details for the ultimate holiday fun.
Keep the holiday spirits jolly and bright with stainless steel tumblers, designed to keep liquids warm for up to 12 hours – perfect for savoring Christmas wines, hot chocolate, and festive cocktails on the go. Add the holiday touch with your custom designs, turning each tumbler into a cherished keepsake or a thoughtful gift.
One of the best-selling products during winter keeps the feet of both men and women warm and cozy.
With an all-over-print option, these slippers can be fully customized and keep things comfy with soft fleece fabric and a rubber sole that prevents unwanted slips. They come in four sizes with a removable insole for easy cleaning, making them a true winter item for your store.
Skip the cliché gift papers and choose to go with custom-printed wrapping paper that customers love and can't get enough of. From fine art paper to eco-friendly, luxurious, shiny finish options, we've got you covered.
This season, consider yourself Santa's trusted companion because, with worldwide shipping, the wrapped gifts will stand out under Christmas trees near and far.
Give the gift of cuddles this holiday season with adorable plush toys, customizable with your design on their tiny shirts. Choose from a teddy bear, sheep, bunny, or elephant, and add a heartfelt quote for a personal touch. It's the perfect way to spread love and cheer during the festive period.
Show appreciation to caregivers and cooking enthusiasts with custom lightweight, heat-insulated, and slip-resistant oven mitts. Customizable on the front side, they provide safety in the kitchen and add a decorative touch. A thoughtful and functional gift for recipe lovers all around the world.
Kick off the new year with a fresh offering for your store: customizable calendars with holiday-themed designs. Let your customers highlight key dates, incorporate personal photos or quotes, and infuse each month with uniqueness.
Expand your product line with cozy pet hoodies, as pets will love stylish and warm clothes in cold weather. Offer customization options, from unique designs to pet names, to make sure every pet stands out in the neighborhood. These warm and delightful hoodies cater to all four-legged clientele in five sizes, enhancing your store's appeal to pet enthusiasts.
This winter season, add a touch of warmth and style to any room with customizable rugs. Decorate with mesmerizing patterns, sweet words, or even stunning festive season photographs to create a perfect gift that'll make someone's home cozy and inviting.
Transform any dining space into a winter wonderland with customizable tablecloths. The perfect canvas for your festive designs, this tablecloth adds a touch of elegance and holiday spirit to any meal. 
Ideal for cozy family dinners or lavish holiday feasts, it's a must-have addition to your winter best-selling products.
Offer your customers the joy of festive customization with durable custom ornaments. Choose from snowflakes, stars, hearts, or circle shapes, each designed for vibrant color printing. Boasting a sturdy one-piece construction and an included hanging string, these Christmas decorations will bring true cheer to your customers in the upcoming winter holidays.
26. Christmas Tree Skirts
Let's continue our list with one of those trending products that never goes out of style. Crafted from durable polyester broadcloth, this lightweight tree skirt features a one-sided print of your design in vivid detail, making this one of the best products to sell in winter for that festive atmosphere.
Cook up some holiday magic with the help of custom aprons. They protect festive outfits from spills and splatters and serve as a canvas for your creativity. Whether it's a special message, a holiday pattern, or a cheerful design, your imagination is the only limit.
One of the top-selling items during the winter season? Postcards. A heartfelt message on a beautifully designed holiday staple adds a personal touch to your greetings. Whether it's a festive design, a winter landscape, or a custom message, postcards are a classic way to spread joy and connect with loved ones.
Deck the halls and the card table with festive poker cards. A winter-themed deck of cards is a great way to add a seasonal twist to game night. 
Whether it's snowflakes or Christmas characters on the back design, these unique poker cards will bring a jolly spirit to any game.
Turn gift-giving into a magical experience with custom Santa sacks. Made of velvety artist fabric, these festive bags feature a drawstring closure and can be fully customized with eye-catching all-over prints. 
They're roomy enough for all your holiday treats and treasures – perfect for keeping the holiday mystery alive.
Enhance your product range with bespoke journals and notebooks, ideal for those seeking to jot down holiday plans, annual reflections, or upcoming year goals. With diverse designs and formats available, these journals present a valuable addition to your inventory, appealing to customers searching for thoughtful and personalized gifts.
Whether for decorating a laptop, a phone case, scrapbooking, or sending as a gift, custom stickers are a fun and affordable way to spread holiday cheer. Available in various designs and sizes, the stickers are durable, water-resistant, and easy to apply to any surface.
Whether you're drying off after a hot bath or trying to stay warm after a cold plunge, a towel is a must-have in your store's winter collection.
From soft tea towels to cozy beach towels, Printify has them all. They're perfect for the holiday season and beyond – you'll find an array of sizes and colors for any occasion.
Enhance your product lineup this festive season with custom tempered glass cutting boards. Thanks to the specialized decoration process, designs remain vibrant and resistant to scratches, even under intensive use.
These aren't just cutting boards; they're a chance for your customers to elevate their holiday kitchen aesthetics.
During the winter and holiday season, as people gather indoors, there's a rise in demand for home decor like coasters. These functional yet decorative items, especially with festive designs, make perfect stocking stuffers or thoughtful gifts. Treat your online shoppers with various coaster styles that cater to festive themes and customer tastes.
How to Increase Sales in Winter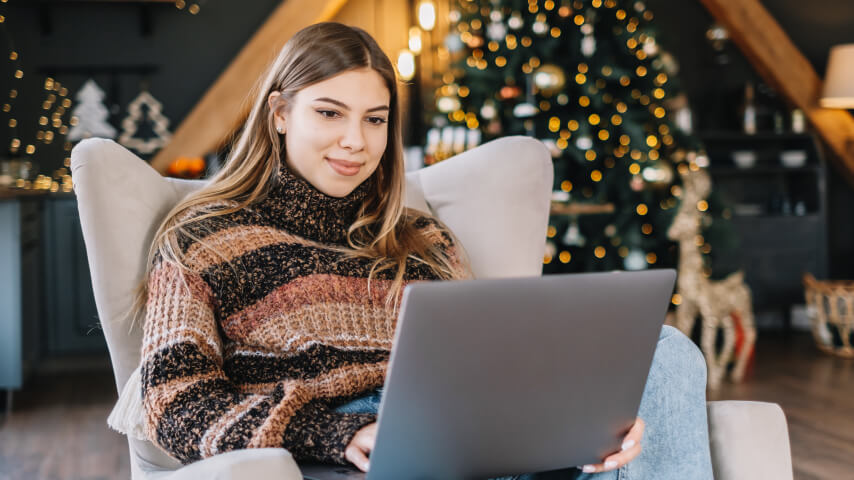 As the winter season approaches, revamping your marketing strategies to boost sales is essential. What can you do to encourage customers to come to your store?
Create a sense of urgency by offering limited-time discounts or exclusive products only available during the winter season.
Offer package deals on products that naturally complement each other, such as a beanie and scarf set, to encourage customers to purchase more.
Create gift guides for different demographics, such as Gifts for Him, Gifts for Her, or Gifts Under $20, to make shopping easier for your customers.
Utilize social media platforms to run targeted ads, share festive content, and promote special offers.
Send personalized emails to your customers with special promotions, new product announcements, or winter care tips.
Remember to highlight the unique selling points of your products, such as eco-friendliness, personalized design, or fast shipping, to stand out from the competition.
Start Your New Winter Catalog
Are you looking for more winter items to sell? Check out the Printify Catalog for even more ideas, including a whole section for travel accessories, baby clothing,  phone cases for the latest gadgets, and so much more that can make your designs the winner of the winter selling season.
Prepare your eCommerce store ahead of time and create a catalog of the top products to sell online, ranking your profits for the end of the calendar year.
Share the article
Topics