Create beautiful hoodies with your designs. Add your custom design in seconds, start selling from your online store in minutes.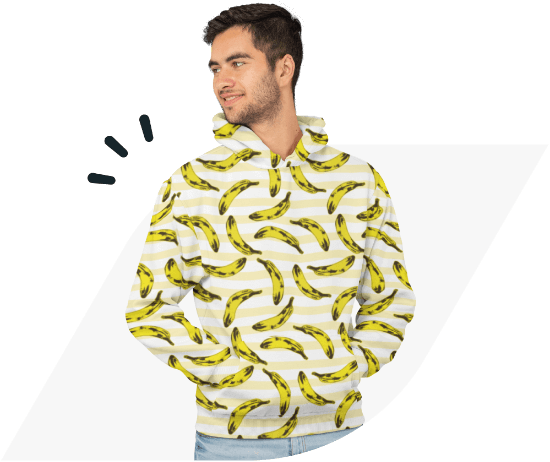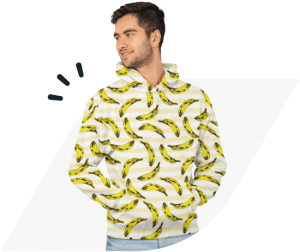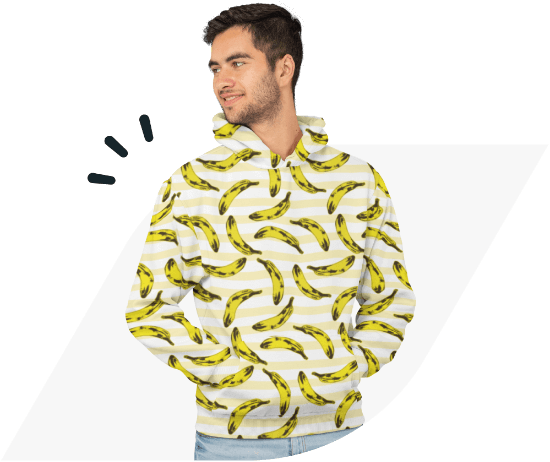 Unisex Heavy blend hoodie Gildan 18500, cost from $15.22. Average fulfillment time from 1.93 days (MyLocker).
Our bestselling Unisex Heavy Blend Hooded Sweatshirt from Gildan is a 50% polyester and 50% cotton blend. It's the default hoodie for many store owners because it allows an affordable retail price point with a good profit margin.
The hoodie cost starts from $16 on the Printify catalog, making it one of our most affordable hoodie options for your store. Our providers also carry this custom hoodie in a lot of sizes and color options so that you won't be lacking in design choices.
Choose and Design Your Own Hoodie
AOP (All Over Print) Hoodies
Unisex Premium Pullover Hoodie Lane Seven LS14001 cost from $25.82.
All Over Print hoodies are hoodies that you can design any part of it. This gives you the most creative freedom to make the biggest impact.
All Over Print (AOP) hoodies are also custom Cut & Sew, which means they are first printed, then cut to shape and sewn together, so you will never have an issue with the hem-lines missing your designs. This gives them a premium look and allows your designs to shine. 
Make Your Own AOP Hoodies: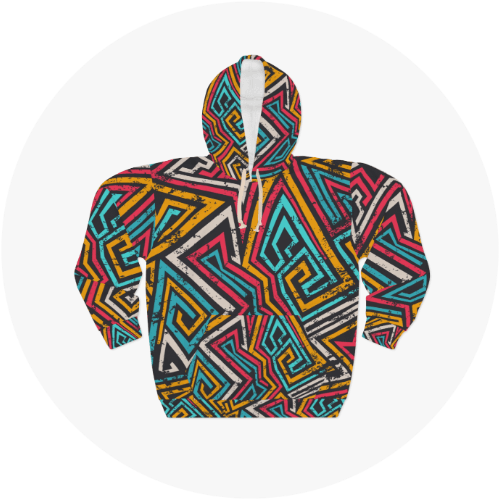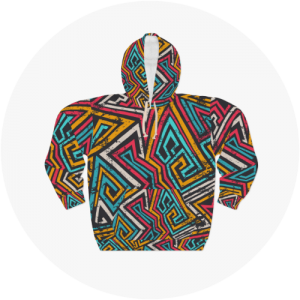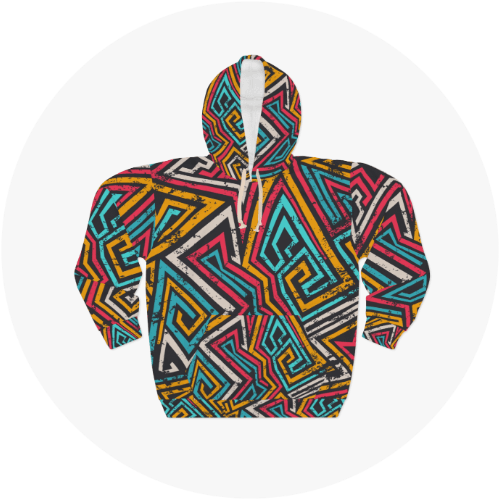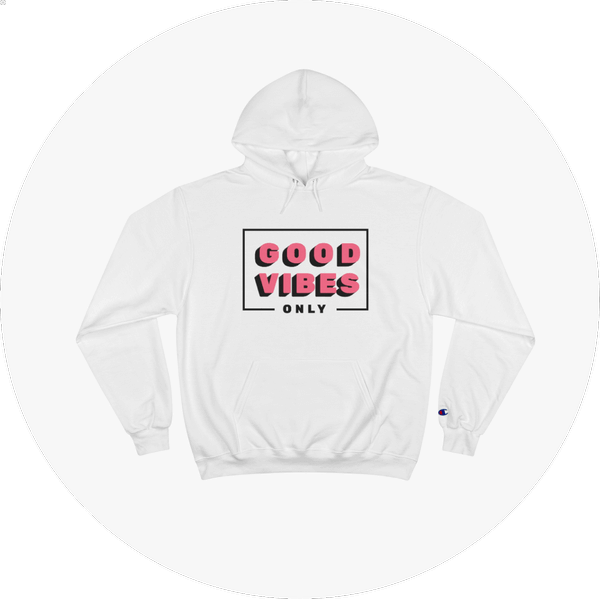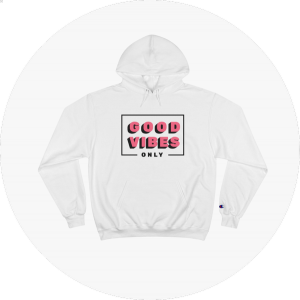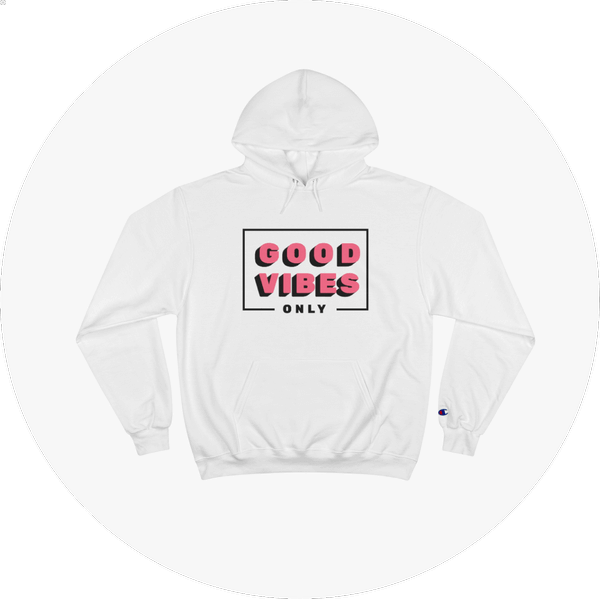 Champion Hoodie With Double Dry® Technology
Unisex Premium Pullover Hoodie Champion S700 cost from $28.97. 
Released by the American heritage brand Champion, this eco-conscious hooded sweatshirt is a higher-end custom hoodie. It is made from 50% ring-spun cotton fibers that make it soft and smooth for customization and wear, and 50% Polyester fibers make it extremely durable and resistant to stretching and shrinking. 
It features the Champion Double Dry® technology to keep the wearer warm and cozy throughout the cold season. The Champion hoodie is a regular fit with a spacious pocket and it has the iconic "C" logo on the left sleeve.
Make Your Own Champion Hoodie:
Unisex Zip-Up Hoodie Gildan 18600 with embroidery, cost from $27.60.
Zip up and roll out, this easy to throw-on hoodie is versatile to fit any style. It is made from a specially spun fiber blend that makes a strong and smooth fabric, perfect for printing. The material also gives it a soft and pleasant feel, with a subtle luxurious touch. 
You can also customize this zip-up hoodie with embroidery to give it a more premium look. Our zip-up hoodies have drawstrings and twill neck tape to stabilize the back of the garment for more comfortable wear. 
Make Your Own Zip up Hoodies: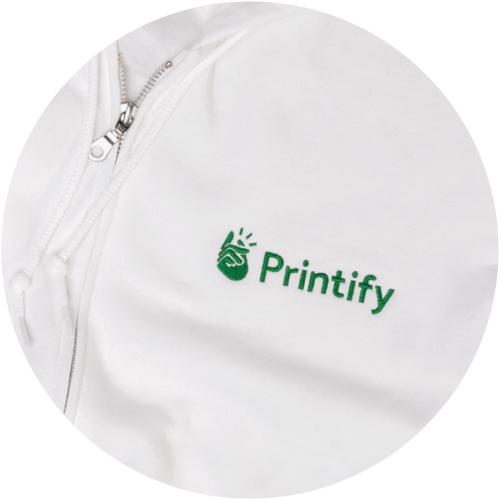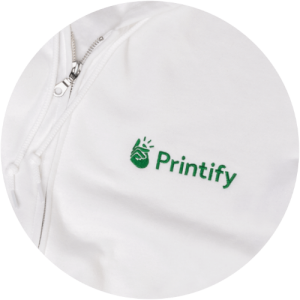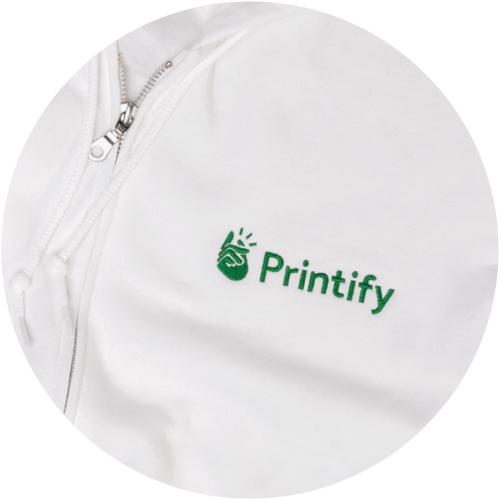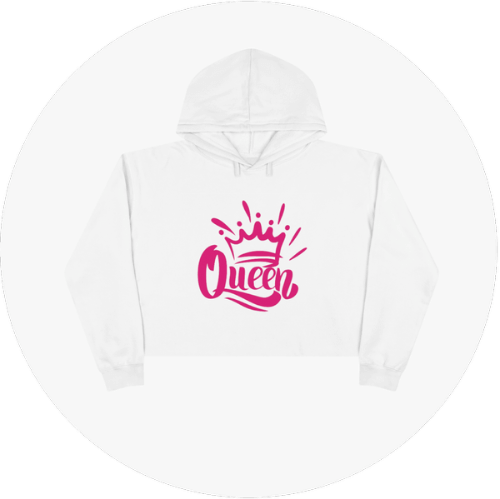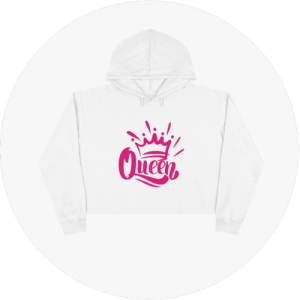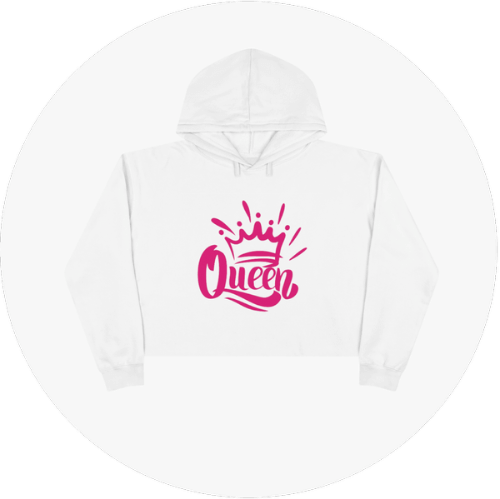 Lane Seven LS12000 hoodie, cost from $20.52. 
The stylish and trendy crop hoodie is available on the Printify catalog for you to customize. Made of a blend of 85% combed ringspun cotton and 15% polyester, the medium-weight crop hoodie is soft and breathable to allow comfortable wear even in hotter seasons. 
The hoodie comes in a relaxed fit and has a raw bottom hem. It also features a spacious hood with cotton drawstrings for comfortable fit and styling. 
Add this trendy item to your store today, especially if you have a strong brand around fun and cool unconventional products.
Design Your Own Crop Top Hoodie:
Unisex Pullover Hoodie B&C WUI24, cost from $17.00.
Our pullover hoodies come in medium and premium quality at affordable prices, starting from $17. Reputable, eco-conscious brands such as Hanes offer pullover hoodies with 5% recycled polyester from plastic bottles. 
The pullover hoodies are made with durable fabric blends such as  50% combed ringspun cotton and 50% polyester fibers that make them durable and perfect for printing and customization. 
The hoodies also have elastic ribbed cuffs and waistbands to keep the ideal shape for longer. Your customers will love the cool lifestyle photos available on our mockup generator.
Make Your Own Pullover Hoodies: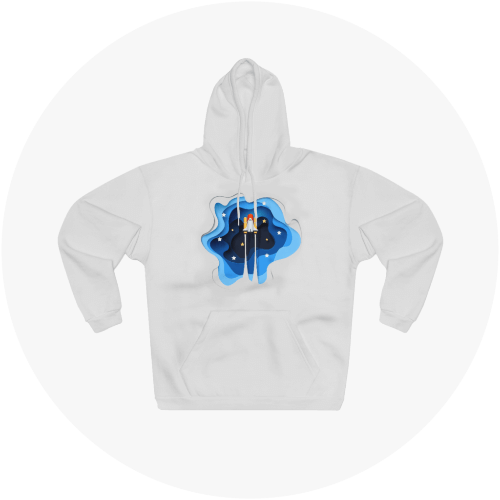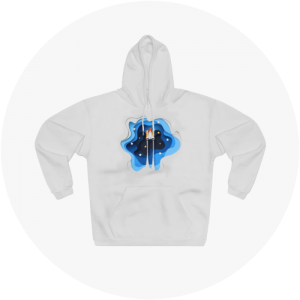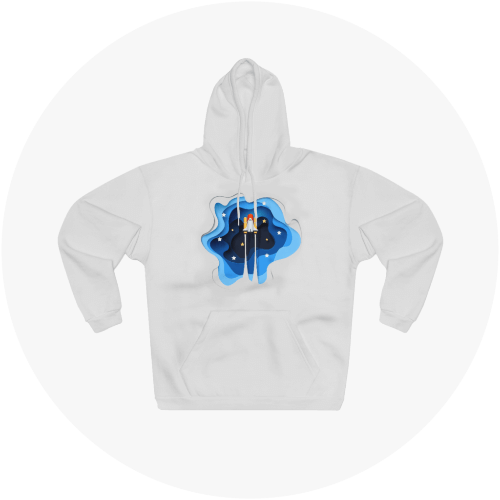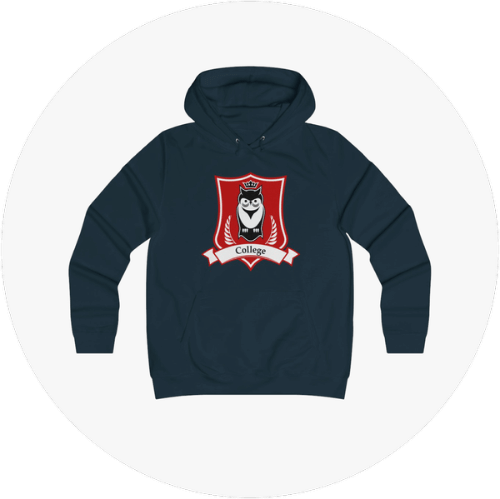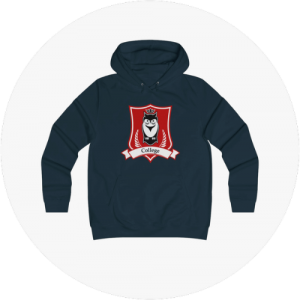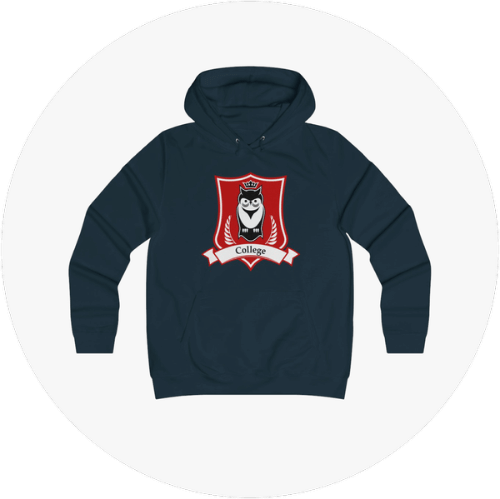 Girlie College Hoodie AWDIS JH001F cost from $21.84.
Every college student loves a quick throw-on hoodie. These are great if you're looking to make your own hoodies for an audience of students. They also offer a great mix of quality and value, which is excellent for any store, especially for bargain-chasing students.
Our college custom hoodie is medium-heavy fabric, ready for the lecture halls or library. Each college hoodie features a spacious kangaroo pocket, large hood with well-made drawstrings.
Create Your Own College Hoodie:
Unisex Heavyweight Fleece Hoodie Delta 99200, cost from $24.03.
This is the hoodie of choice for the fashion-forward, trendy, and streetwear brands. The heavyweight custom hoodie is well-made and has a weighty feel and soft-touch fabric. 
Made of 80% Cotton and 20% Polyester, the hoodie is breathable and comfortable to wear while retaining warmth. It is the hoodie for those seeking to maintain their cool flair even in the coldest months and cooler nights. 
The heavyweight hoodie is also great for stores with winter sports or cold weather activities themed products. They run bigger than usual in size and are designed to be layered. It is the ideal hoodie for a brand that wants to differentiate itself as a high-premium brand.
Design Your Own Heavyweight Hoodie: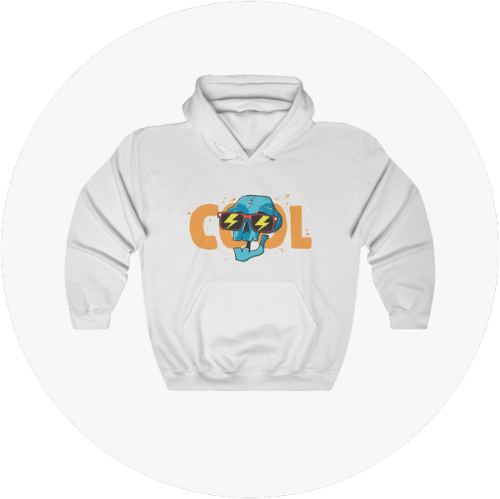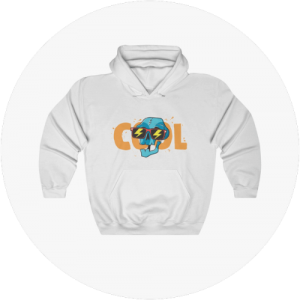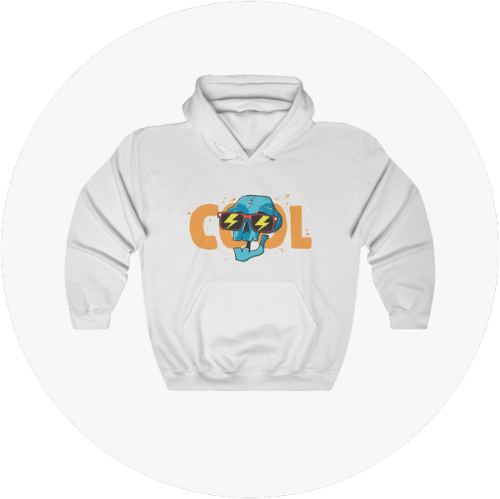 Printify Is Trusted by 2 million+ Merchants Worldwide With More Joining Every Day
I don't have to invest the money I can't lose into my business. With Printify, I only pay the fulfillment fees, and the rest is all profit.
I really appreciate working with Printify on my brand. Afro Unicorn was only supposed to be my design on a white shirt. It is so much more. Printify allows me the time to run the business and not work in the business.
Using Printify saved our struggling business of 6 years and gave us more time with our family.
I like to use Printify products that tie in with what we do and help to spread our message. For example, we want kids to get involved and report the things they find on beaches to get them into the 'Ocean CSI mindset.
My experience has been amazing so far. With 2,500 sales, there's always going to be a certain amount of obstacles to overcome. But, when something has needed fixing, it has always been efficient.
I love the Printify mockup generator. It keeps everything consistent and allows me to keep my brand looking sharp and professional.
Printify helped me to start a completely hands-off revenue stream. When you spot a niche that you want to enter quickly, you don't have to worry about buys in stock or equipment.
Printify Premium has helped my profit margins tremendously, and spending $20 a month has probably saved me over $200 a month. So it's totally worth it.
Partner With Printify – Let's Strive for Excellence Together
Printify's revolutionary print-on-demand dropshipping platform enables anyone to create and start selling custom hoodies without any up-front investment or minimum order requirements. We take care of everything – printing, inventory, shipping, plus we give you all the tools you need to succeed. With us, you can design your own one-of-a-kind hoodies and make money from the comfort of your home.
Make Hoodies With Our Custom Hoodie Maker
When you are ready to make your own hoodie, our easy to use mockup generator is the only custom merch maker tool you will need. It has a powerful yet simplistic interface that will bring your designs and garments to life. It is also free to use, so all you need to do is follow these easy steps.
Frequently Asked Questions
Looking For a Specific Region?
Make Your Own Custom Hoodies!