Custom hoodies – everyone needs these wardrobe staples. Follow our step by step guide to make your own hoodies and start cashing in today!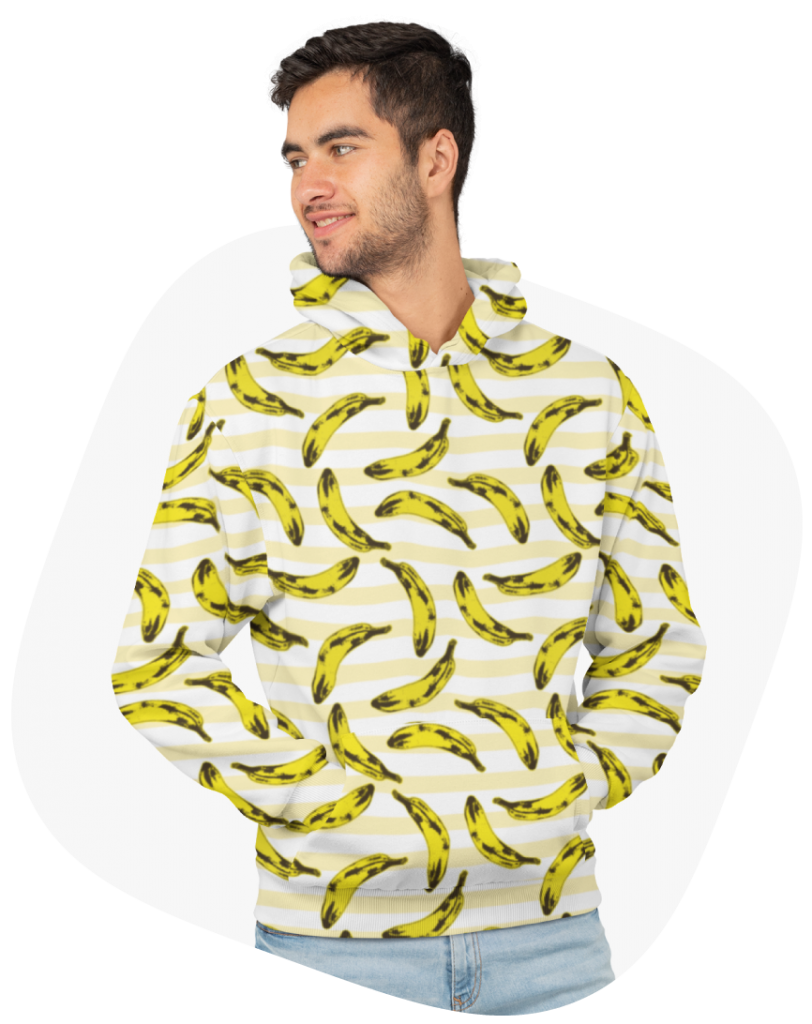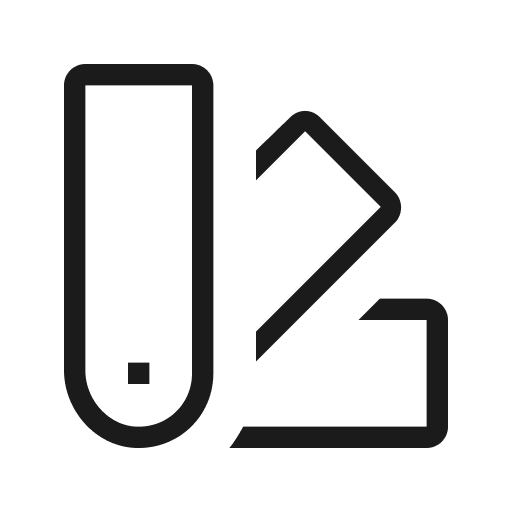 We have zip up hoodies, pullovers and all over print hoodies!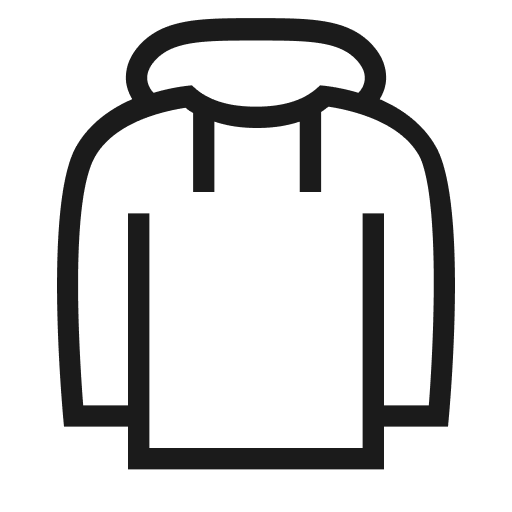 Custom hoodie can be used anywhere it's chilly and everyone loves them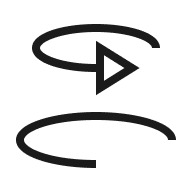 Hoodies are great for all seasons, from summer nights to cold autumn days!
Design your own hoodie to sell in your store
Unisex heavy blend™ hoodie from Gildan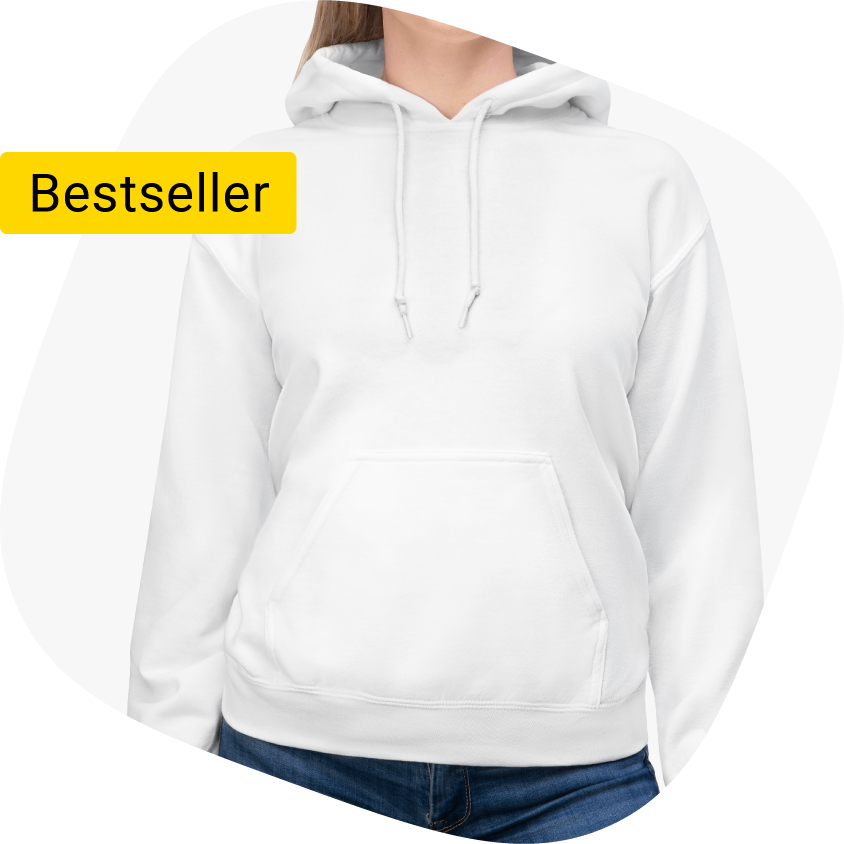 Our bestselling Unisex Heavy Blend Hooded Sweatshirt from Gildan is a 50% polyster and and 50% cotton blend. It's the default hoodie for a lot of our store owners – and no wonder. The price is from $15.97, making it one of our most affordable hoodie options for your store!
Our providers also carry this custom hoodie in a lot of size and color options, so you won't be lacking in design choices. It runs true to size, and comes in several color options. This custom hoodie is the standard choice for around the house or for out and about – make your own hoodie for your store today!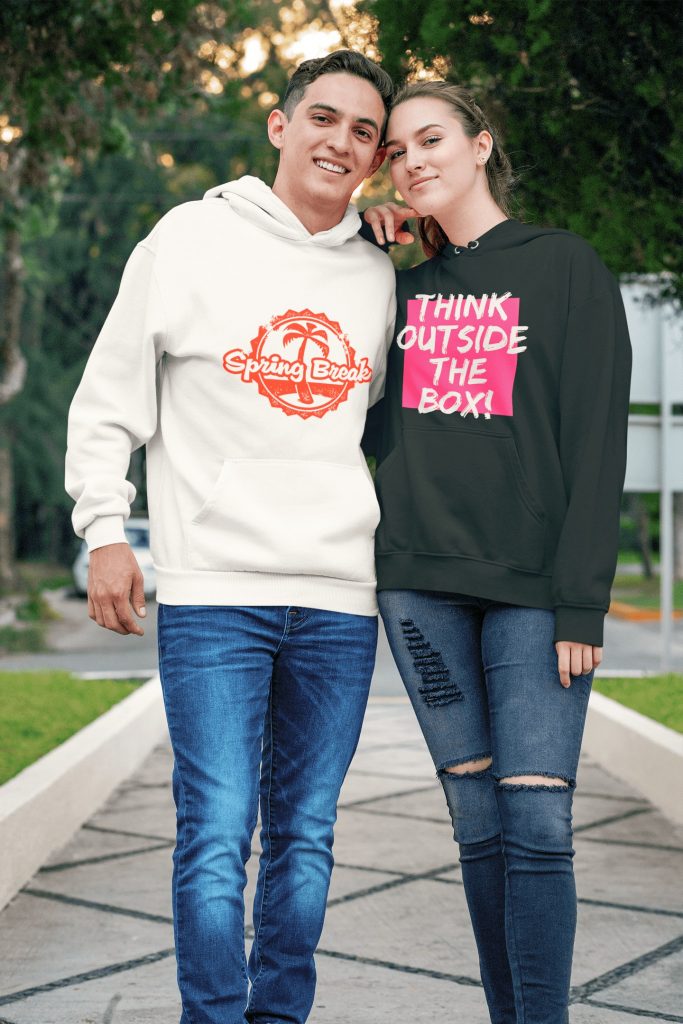 Create your own custom hoodie
Custom hoodies are everywhere these days. From streetwear to athletic wear, custom hoodie is a sales staple for almost every store. At one time, these were confined to athletic events, or teenagers – but now you see everyone wearing them. This is a huge sales opportunity, as the "Athleisure" apparel market is approaching $83bn, and today we'll be explaining all about how to make your own custom hoodie.
Who doesn't have a few hoodies in their wardrobe? Everyone has one, for sports, for running to the store, to cool nights inside on the sofa – these are versatile and universal garments, just like tees. College students, moms, and billionaire CEOs are all wearing custom hoodies, and we'll talk about how to cash in on the trend.
Choose and design your own hoodie
AOP (All Over Print) hoodie
What's better than your designs on hoodie? Your designs all over hoodie! Design your own hoodie and watch your sales become just as creative.
Our all over print hoodie is Polyester and Cotton, and are a classic fit. The zip up version comes with a black zipper and both come with a 1×1 waistband of spandex, to fit snuggly and stylishly around the waist. This custom hoodie is both cut and sewn, and are design ready.
Make your own AOP hoodies: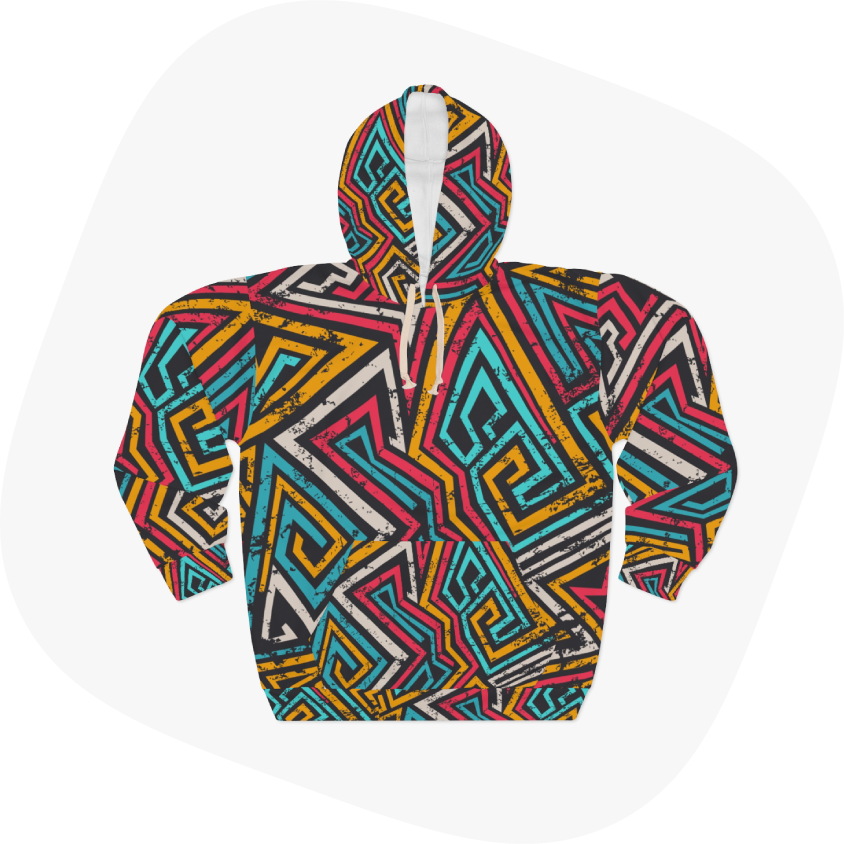 AOP Unisex Pullover Hoodie Generic brand, cost from $52.85. Average fulfillment time from 3.75 days (MWW On Demand).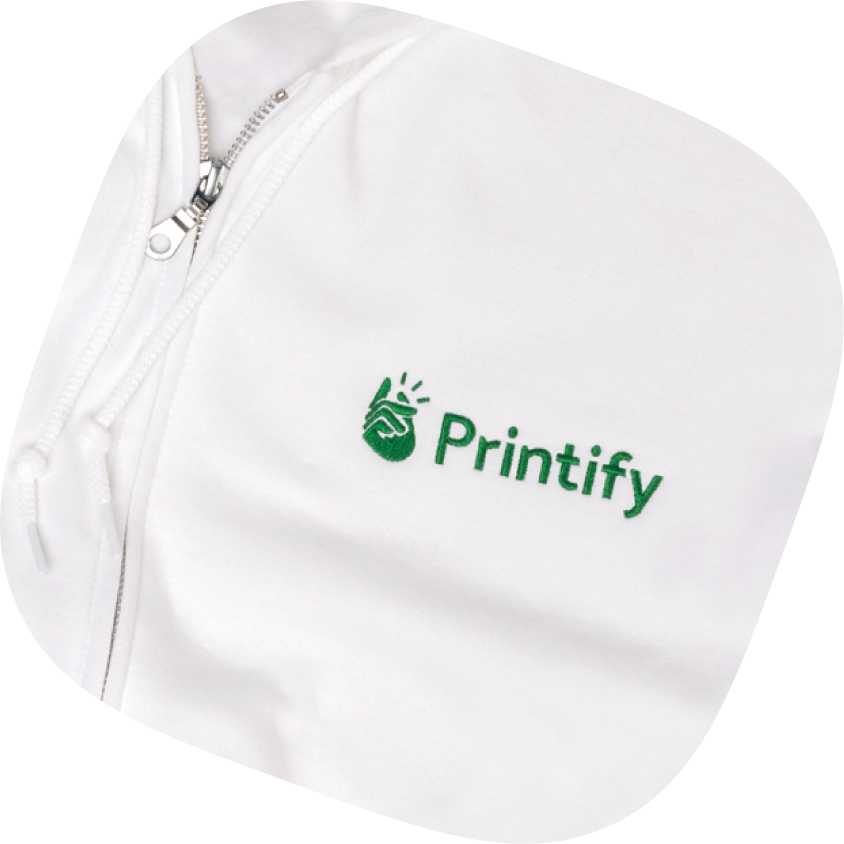 Unisex Zip Up Hoodie Gildan 18600 with embroidery, cost from $27.60. Average fulfillment time from 2.9 days (MyLocker).
Zip up and roll out! These zip-ups will held to keep your sales warm when heading out and about. Try these to round out your store's offerings, and your sales potential.
These jacket substitutes are great for either the closet or the dresser and are as versatile as they are varied. There's no way to know how they're going to use them, but we know they win – and they'll love them. They're great as a quick layer, either staying in your car or in your backpack, your customers will never be cold with these in their inventory.
This custom zip up hoodie is especially good item for store owners operating in Europe. We have European suppliers for this garment on our platform, with more being added all the time. 
Make your own Zip Up hoodies:
Check out the everyday staple! These garments are the default, go to garment for hanging out with friends, lounging around the house or for cool evenings while the weather is changing. Pullovers are the absolute classic hoodie that comes to mind for everyone, and we have some great options for you and your store.
Take advantage of this perfection for both your customers and your sales, this custom hoodie will make your customers and your bottom line look great.
Make your own Pullover hoodie: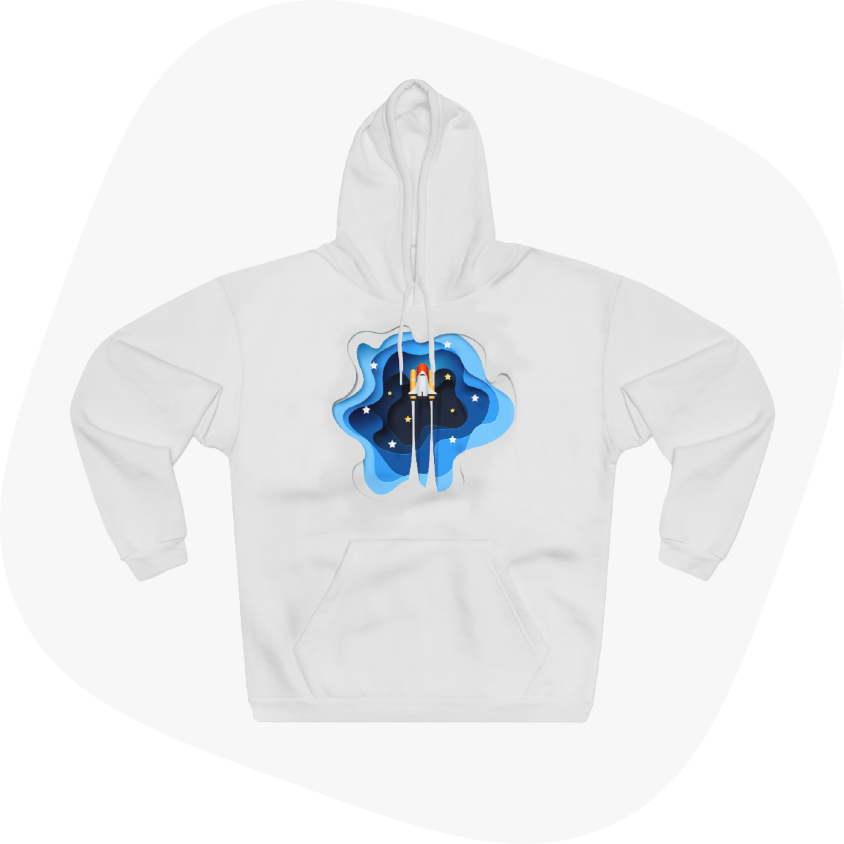 Unisex Pullover Hoodie B&C WUI24, cost from $17.00. Average fulfillment time from 2.47 days (Textildruck Europa).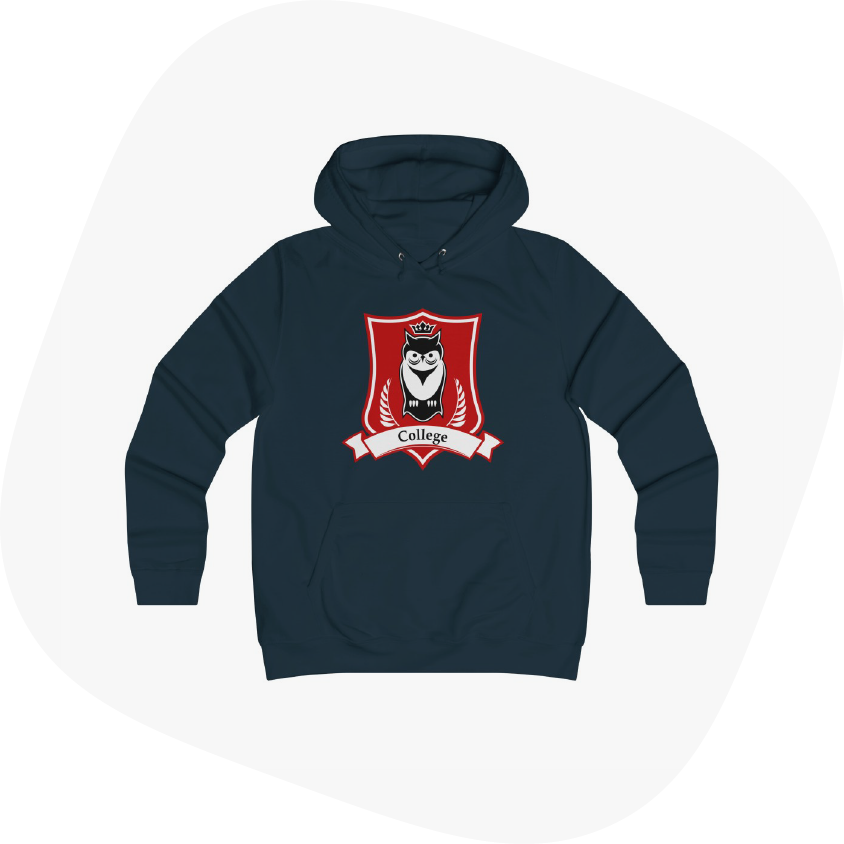 Girlie College Hoodie AWDIS JH001F, cost from $21.84. Average fulfillment time from 2.37 days (T shirt and Sons).
What does every college student always need more of? Hoodie! These are great if you're looking to make your own hoodies to an audience of students. They also offer a great mix of quality and value, which is great for any store.
Our college custom hoodie is medium / heavy fabric, and are ready for the classroom or to be worn to group meetings at the library. Stylish and durable, they'll make any student happy and comfortable as they try to get that degree! If your audience is full of students or younger people, definitely look to these hoodies for your store.
Create your own College hoodie:
Ok, here's what a lot of the fashion trends have been going towards: heavyweight custom hoodie. This hoodie is what you wear as an outwear garment, on cold days and cooler nights. If you have winter-themed sports subjects or are cold weather in general in terms of your products, this is what you want to offer.
Heavyweight custom hoodies are made typically from materials like fleece, in order to insulate. They give some protection against the cold and feel like a wool sweater, or even warmer. Usually running a bit baggy, they're designed to be layered. Get these in your store today to warm up your sales figures, especially around the holidays.
Design your own Heavyweight hoodie: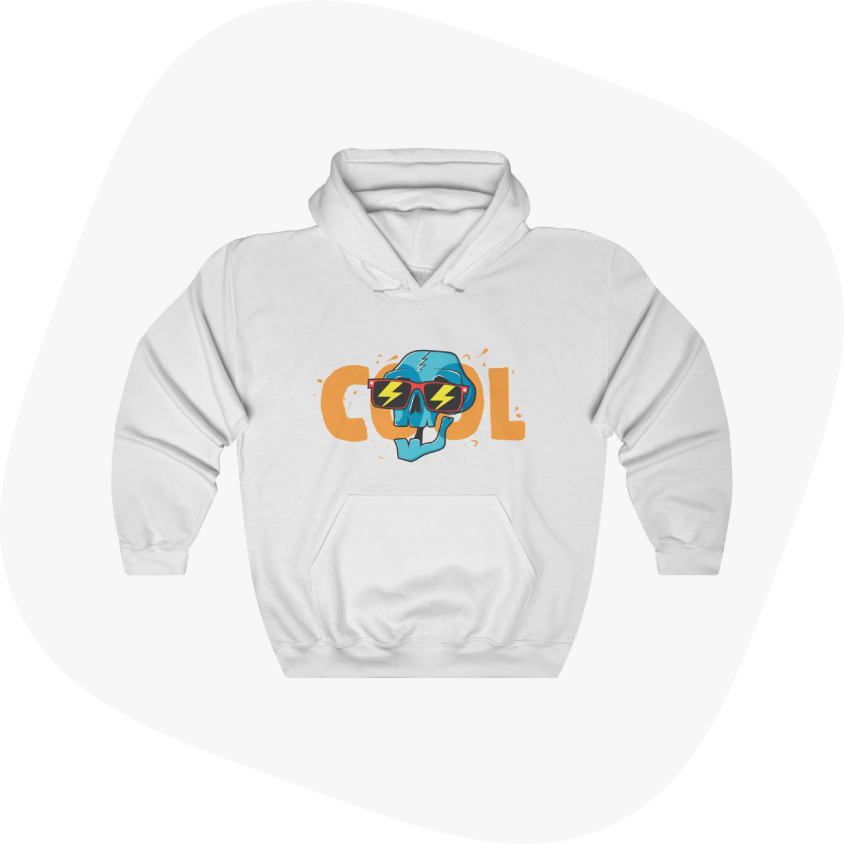 Unisex Heavyweight Fleece Hoodie Delta 99200, cost from $24.03. Average fulfillment time from 1.99 days (DTG2Go).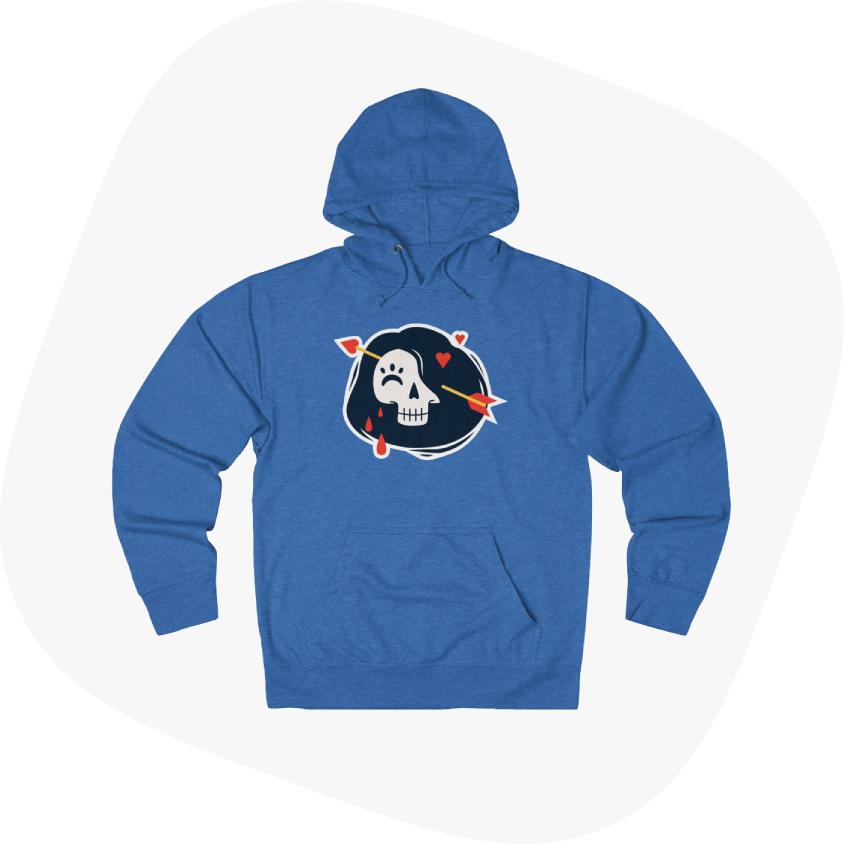 Unisex French Terry Hoodie Delta 97200, cost from $20.28. Average fulfillment time from 2.13 days (DTG2Go).
French Terry is a super soft and amazing feeling fabric – now available for your custom hoodie! These are absolute marvels for underneath the blanket on a sofa watching TV, or running out to the grocery store for some extra butter or milk. 
Complete with spacious, luxurious pockets and a strong and durable drawstring, french terry hoodie is exactly what you've been looking for if you want a soft, baby cloth feel to your products. Put some in your store today, especially if you have a strong brand around soft and sweet styles and products.
Design your own French Terry hoodie:
Premium custom hoodie for a fraction of the cost, these are great if you're looking to develop a solid brand or line of clothes.
Our premium hoodies are a super soft cotton blend and a medium weight. These are the ultimate in custom hoodies for your online store, and they're sure to leave your customers happy. They run true to size, have a regular fit, and are as well made as they are good looking! Get these into your store for premium products and premium sales.
Create your own Premium hoodies: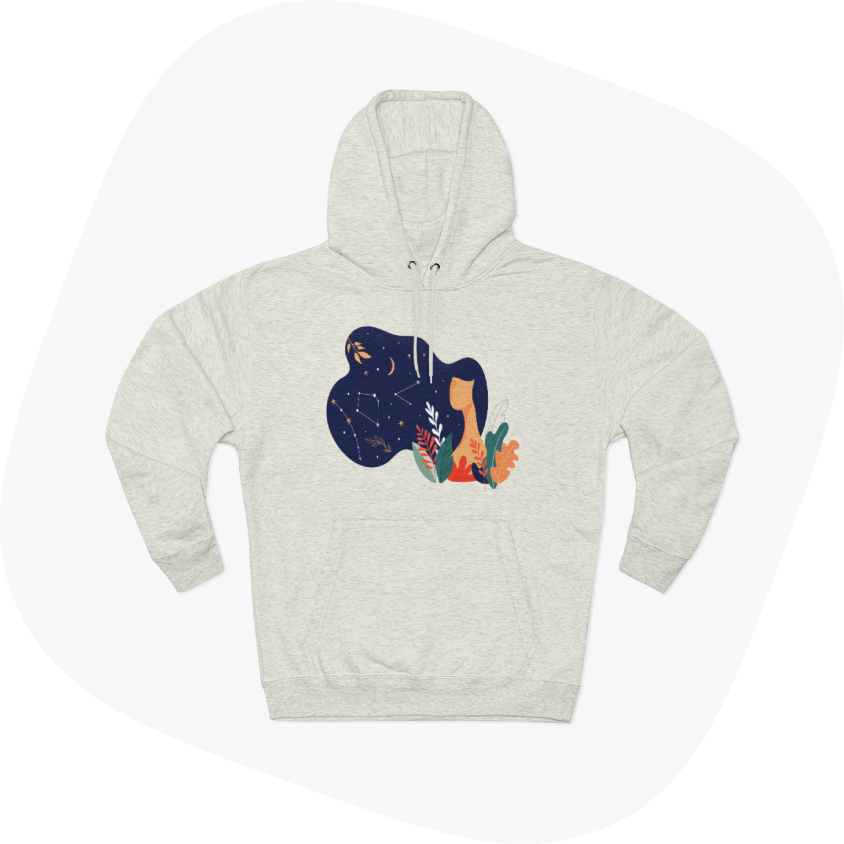 Unisex Premium Pullover Hoodie Lane Seven LS14001, cost from $25.82. Average fulfillment time from 1.69 days (T shirt and Sons).
Our custom hoodie all stars!
The Unisex College Hoodie is the twin companion to the Unisex Full Zip Hoodie, and it's another great custom jersey in our catalog. If you're operating in Europe, this is another great option for you to potentially cut down on some shipping costs and times.
Our men's NUBLEND Hooded Sweatshirt is from Fruit of the Loom, and is a custom hoodie staple! It's 50/50 Cotton Polyester and is a medium fabric. It's great for warmer climates or just for layering on a cool evening. Loose fit, this garment runs true to size.
This fleece pullover from Bella Canvas is 52% of its famous ring-spun cotton and 48% strong polyester. It's a medium weight hoodie that feels and looks great, with spacious pockets. Put it in your store for a great all-around hoodie at a wonderful price.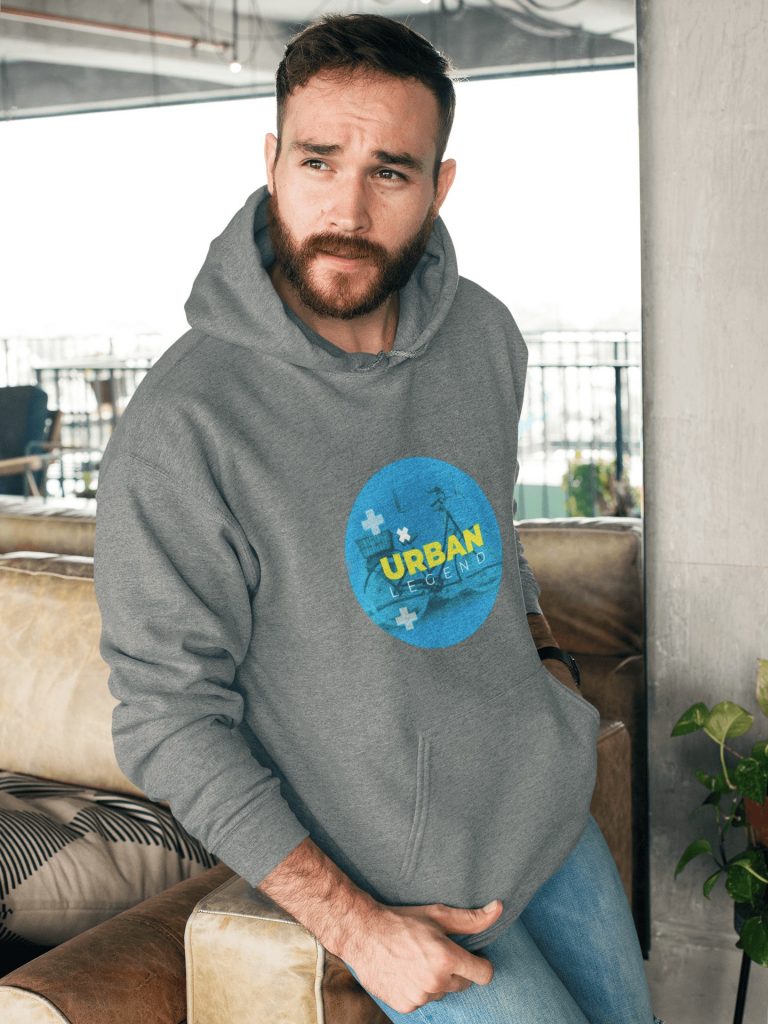 Design your own hoodie - useful tips
Remember that, if someone is looking for a duvet cover, they might be looking for something to fit into an overall style or design, rather than the usual funny animations or graphics that you might be looking to sell on your site. Unless you're a Youtuber or other internet pro, and a super fan of yours would love to have your face or catchphrase on their hoodie. Something to keep in mind.
Zip up hoodies – These styles are useful when you're layering or as a jacket, and are increasingly popular to pair with shorts, even in a warmer climate. This is another great transitional garment, and we don't know if you're going to find these folded in a draw or hung up in a closet, maybe even alongside other jackets! If your customer is running out the door and are looking for a good option for a quick layer – this custom hoodie is it. 
Make your own custom hoodie with our mockup generator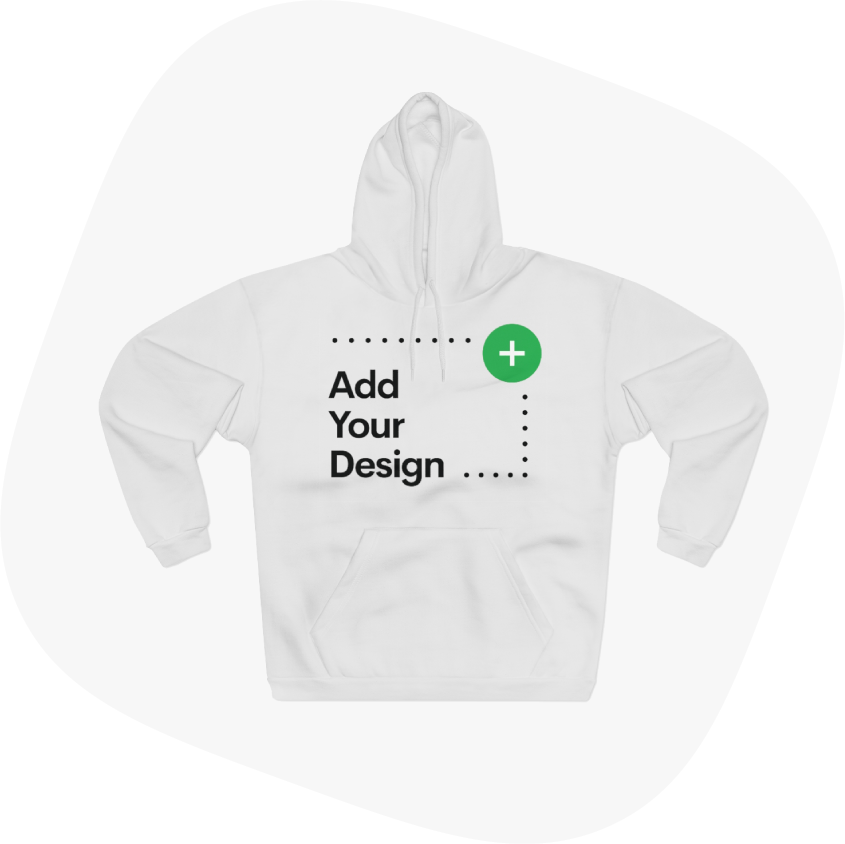 You can use our Mockup Generator to make your amazing designs and products. In the bottom right corner of the mockup generator, you'll see a DPI indicator. Keep an eye on that while you're designing, and the mockup generator will tell you when your design might become blurry or warped. Generally, if your design falls below 200 DPI, then your design will be blurry or warped.
You can also preview different variants of your design to see how they might look after production. Also, check out the size guidelines, as your design not may expand or contract, and therefore will look larger or smaller, depending on the size of the garment. This way, you can make sure your design looks good no matter what color hoodie you've decided to use to make your own custom hoodie.
Got questions about custom hoodies? Then zip up, here's your answers:
Print on demand with custom hoodies
Printify is a platform that connects tens of thousands of stores to thousands of products. Choose your own print provider, compare prices and shipping times, and make sure you get the color variants you're hoping to make or break your custom hoodie design.
You can choose a provider on our platform based on price, reviews, shipping and production times, or location. You can even choose based on the availability of colors and sizes! Once you've chosen a product and provider, put your design into our mockup generator (check out below for more on that). You can order a sample once you're happy, and then take a look at your product in person. It will have to pass a quality check before it's shipped to you, which is just us making sure everything is as it should be. Now just publish your custom hoodie to your store and that's it. 
Once you receive an order, our system handles the rest. The order is transmitted directly to the print provider and your customer's product will be printed and shipped directly to them. There's no need for inventory, it's all on demand!
Make your own hoodie online
You can look at platforms we integrate with, like Etsy and eBay. These are great platforms for shop owners that want minimal fuss and also would like to get the traffic that comes with a big name platform like these two.
That's a huge advantage – getting customers to traffic your site is one of the biggest challenges to running an online business. However, you'll pay higher fees for transactions with these sites – that's the price that comes from using their brand to sell your products.
You could also consider platforms like Shopify or Wix. These platforms offer ready-made templates and designs and charge you a monthly fee to get it. This means your upfront investment is a bit higher with Shopify or Wix, but you'll be able to leverage their great looking and eyeball ready designs to save time and effort to get your sales rolling in.
Whatever platform you choose, we'll integrate your shop with our system, and you can expect the same high-quality results from Printify.