In a world where technology reigns supreme, there's something aristocratic about custom stationery – writing on paper is like riding a horse when everyone's driving a car. As beautiful as it is practical, personalized stationery makes a great addition to any store.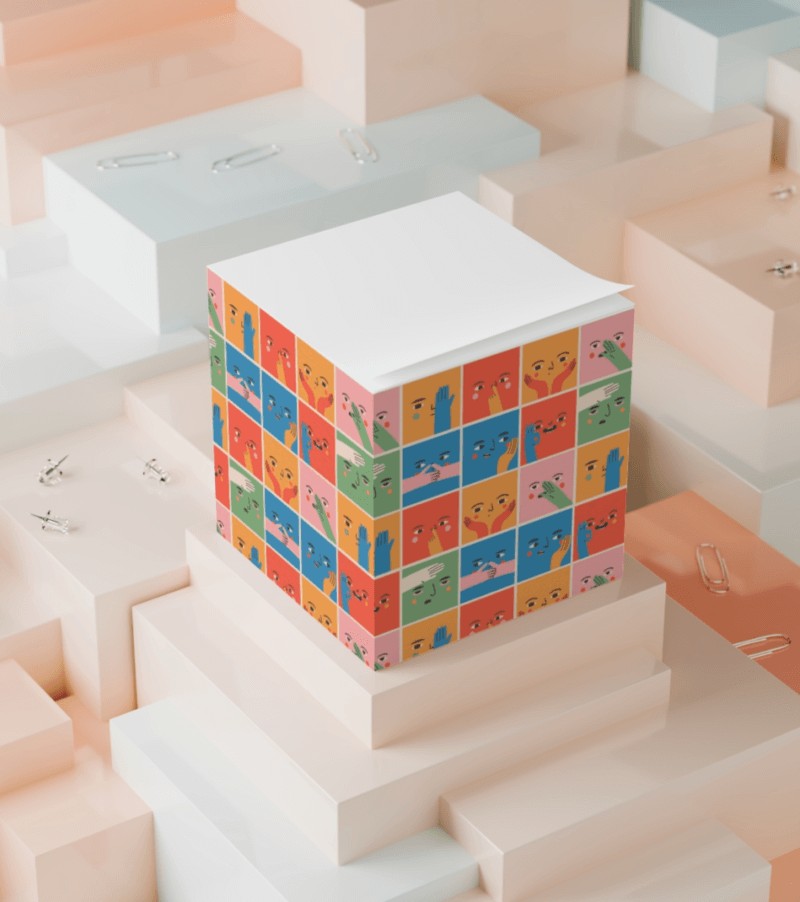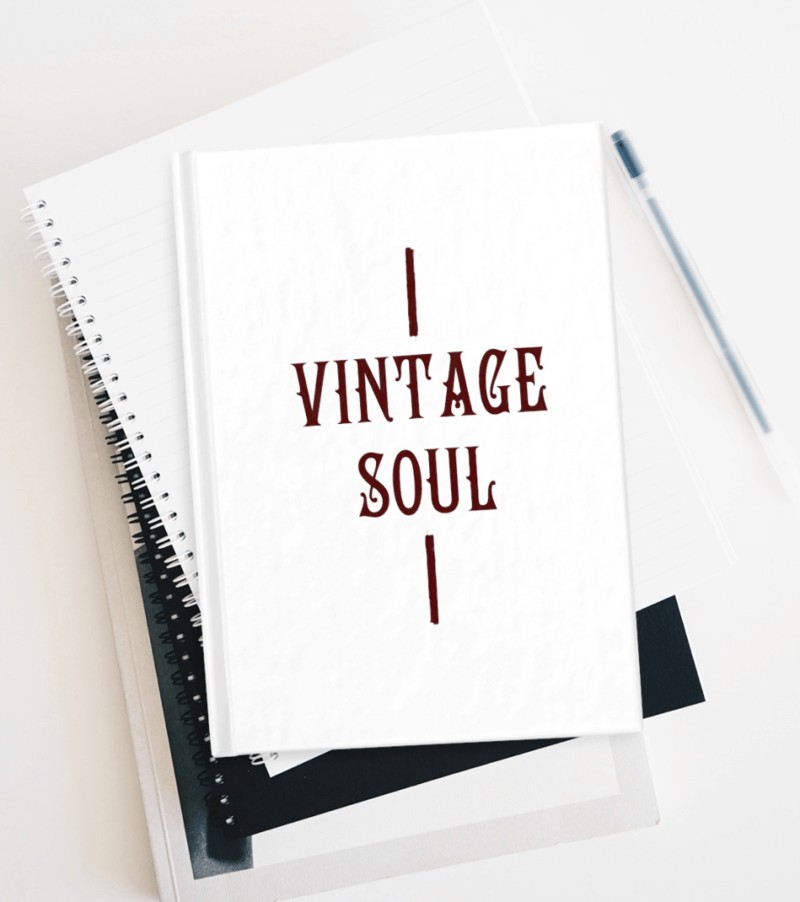 Make Your Own Custom Stationery
Why Sell Custom Stationery?
With the global personalized stationery market projected to continue growing, it's clear that selling personalized stationery is an excellent way to make a profit.
This data also shows that people still highly value the traditional way of taking notes, the elegance of personalized postcards, and the beauty of handwritten correspondence.
Personalized Stationery – More Present Than Ever
Whether for the office, school, or home, stationery is as practical as it is timeless – a must-have for every employee, company, student, educational institution, or freelancer. 
If you're a business owner, it makes a great addition to your store. A global non-profit organization? An easy way to spread your message. A local charity? A budget-friendly way to raise awareness and money for your cause.
In short, personalized stationery is evergreen, practical, and fit for any occasion.
Make Your Own Personalized Stationery Today!
Print On Demand Stationery Products
While it may seem that the digital revolution has diminished the value of stationery, the opposite is true – it's a bit rarer and, therefore, far more precious.
With personalized stationery, you can help your customers improve their productivity, add style to their workspace, and make tackling their daily tasks more enjoyable.
When things need to get done, it's vital to have the right tools. Custom stationery has something for everyone: a quick note, a playful sketch, or a personalized thank you message.
With Printify, you can choose between a wide selection of personalized stationery, which you can easily customize to your heart's content in any style you like.
Custom Journals and Notebooks
Writing things down is an excellent way to stay organized when the world feels like chaos.
In our ever-digital age of texts and emails, putting pen to paper can be immensely useful – it helps set priorities, clarify thoughts, identify problems, and overcome obstacles.
Consider these if you're searching for practical products to sell. They're available in various styles and, with the right design, make elegant gifts for any occasion.
Custom Postcards, Greeting Cards, and Holiday Cards
Whether for birthdays, wedding invitations, or sending heartfelt messages to friends, family, and loved ones, personalized cards are only limited to your imagination.
In many ways, they symbolize a return to traditional and simpler times, which adds to their charm.
Take a look at some of our custom cards that you can easily personalize to your liking:
Whether you're a small business owner or a freelancer looking for work, a business card is a must for a professional look. Moreover, it's an important marketing tool that's also surprisingly affordable.
You can leave a great impression with well-designed business cards, expand your professional network, and build long-lasting relationships.
With Printify, anyone can make their business cards with just a few clicks and start networking with style.
Whatever you'd like to achieve, it all begins with a single thought – a fleeting spark of creativity that can disappear in a second. With personalized sticky notes, your customers will never forget their brilliant ideas again. They're an easy way to write down ideas, shopping lists, and to-do's.
Whatever style you have in mind, our Mockup Generator allows you to add your art effortlessly and feature a photo or a logo of your brand.
Although we can't escape our often-chaotic lifestyles, we can learn how to navigate them better.
Whether you want to add a feel-good vibe to your customers' workspace or make a thoughtful gift for your loved ones, personalized calendars are an easy way to make staying organized delightful.
Take a look at some of our calendars that you can customize in any style you like:
If you've been searching for a thoughtful gift for a friend, family member, or loved one, consider your search done.
Printify Is Trusted by 2 million+ Merchants Worldwide With More Joining Every Day
I don't have to invest the money I can't lose into my business. With Printify, I only pay the fulfillment fees, and the rest is all profit.
I really appreciate working with Printify on my brand. Afro Unicorn was only supposed to be my design on a white shirt. It is so much more. Printify allows me the time to run the business and not work in the business.
Printify helped me start a completely hands-off revenue stream. When you spot a niche that you want to enter quickly, you don't have to worry about buying stock or equipment.
Printify Premium has helped my profit margins tremendously, and spending $20 a month has probably saved me over $200 a month.
Using Printify saved our struggling business of 6 years and gave us more time with our family.
I like Printify products because they tie in with our organisation's message.
I love the Printify Mockup Generator. It keeps everything consistent and allows me to keep my brand looking sharp and professional.
Make Your Own Personalized Stationery Today!
Design Your Own Stationery Today
With Printify, starting a print on demand business, designing and selling your own custom stationery is simple, easy, and hassle-free.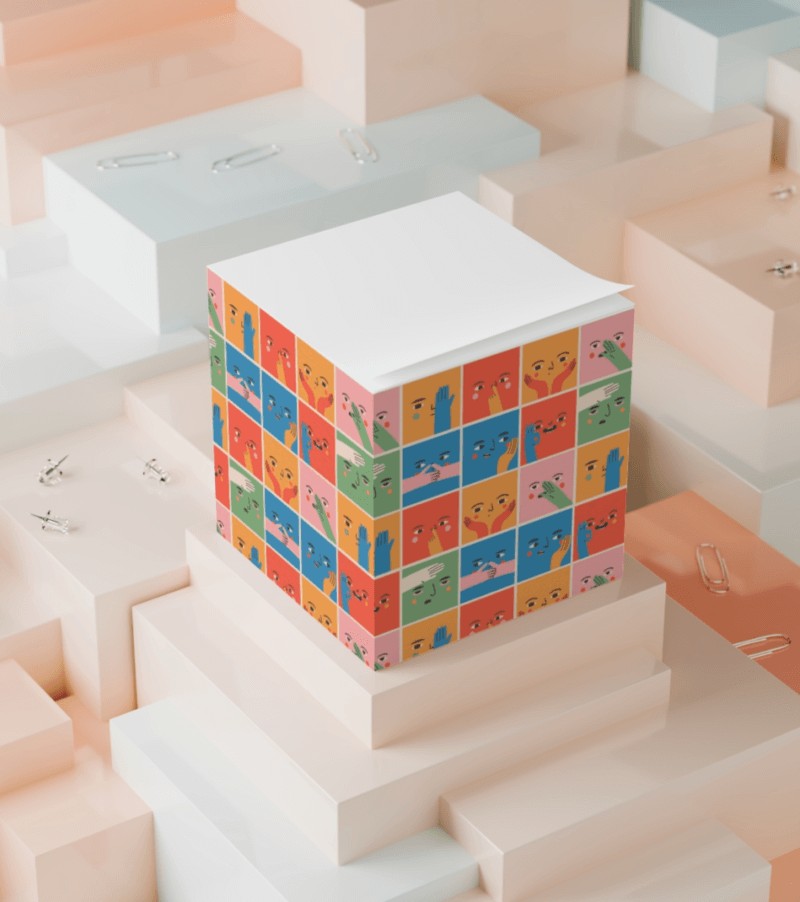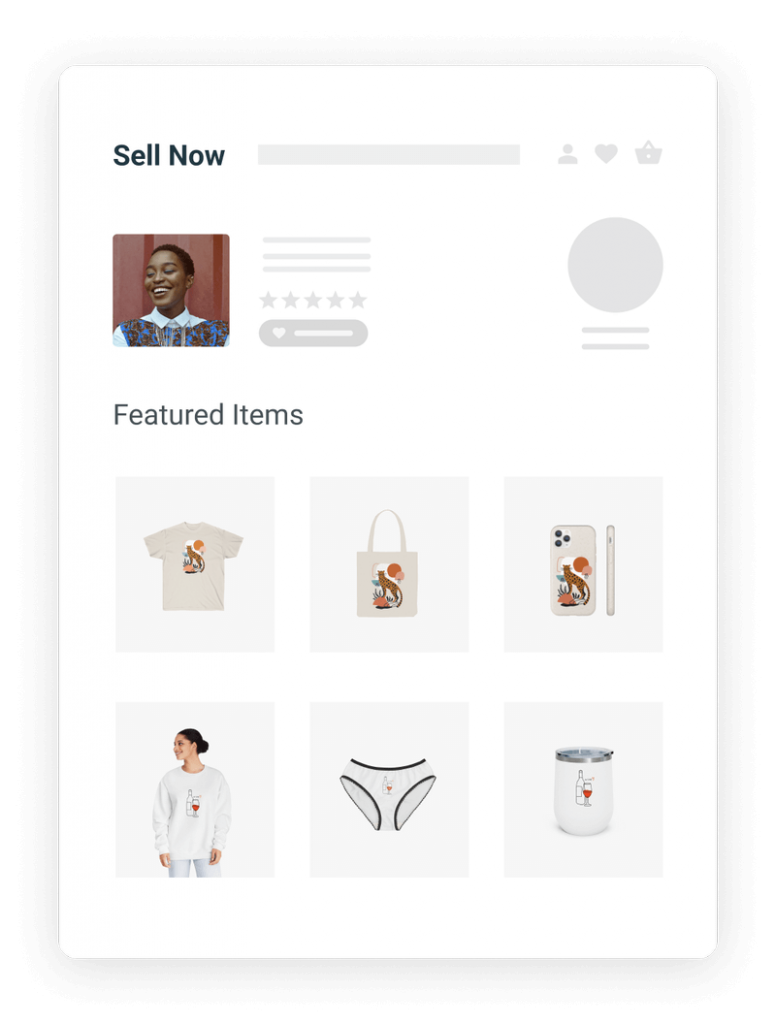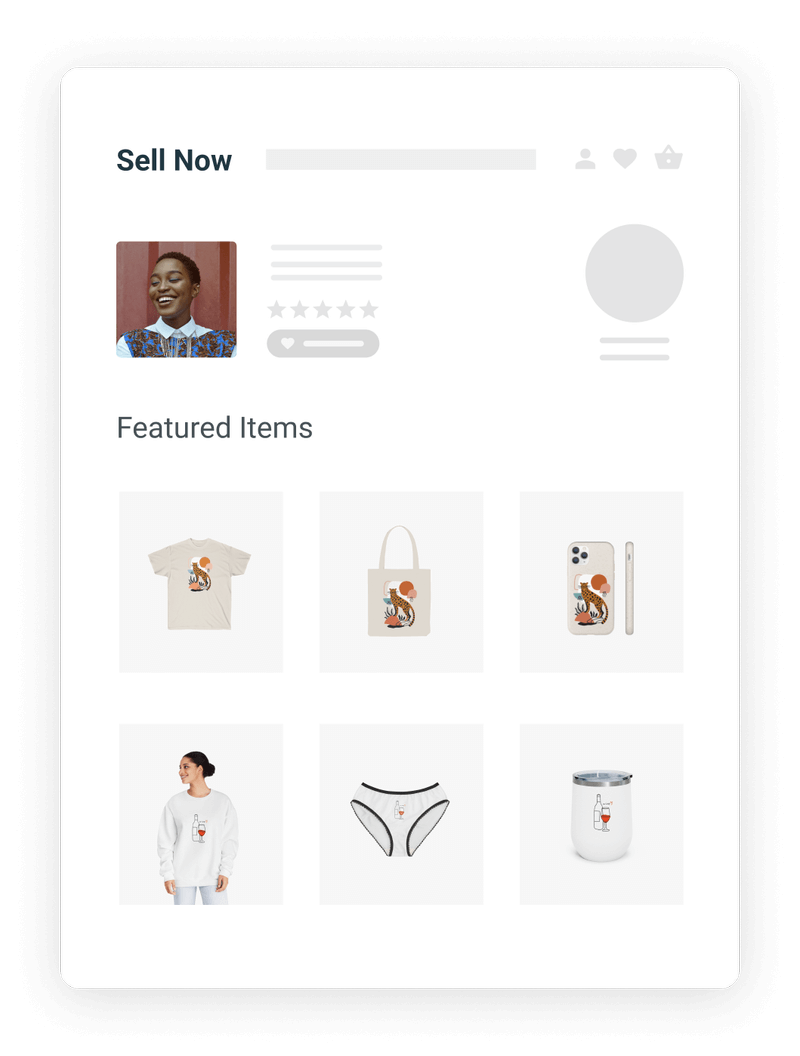 Step 1: Create a Printify Account
Step 2: Design Your Personalized Stationery
Whether you want to design  custom notebooks, lovely postcards, or cute calendars, our easy-to-use Mockup Generator allows anyone to express their creativity. When everything is ready, you can see how the product will look in real life.
Step 3: Integrate a Sales Channel
Step 4: Publish and Start Selling
When your personalized stationery is ready, and you've successfully integrated with the sales channel of your choice, it's time to publish your products for the whole world to see. As soon as your first order comes in, simply send it to production, and we'll take care of the rest.
Custom Stationery Design Ideas
Stationery doesn't have to be boring, basic, or bland. With Printify, anyone can unleash their creativity and make their own personal stationery with whatever designs they like.
With monogrammed stationery, adding a personalized touch to your workplace has never been easier. After all, it's a traditional classic, appreciated by young and old alike.
Whether for writing, drawing, or looking more sophisticated, custom stationery with monograms is a minimalistic way to stand out from the crowd.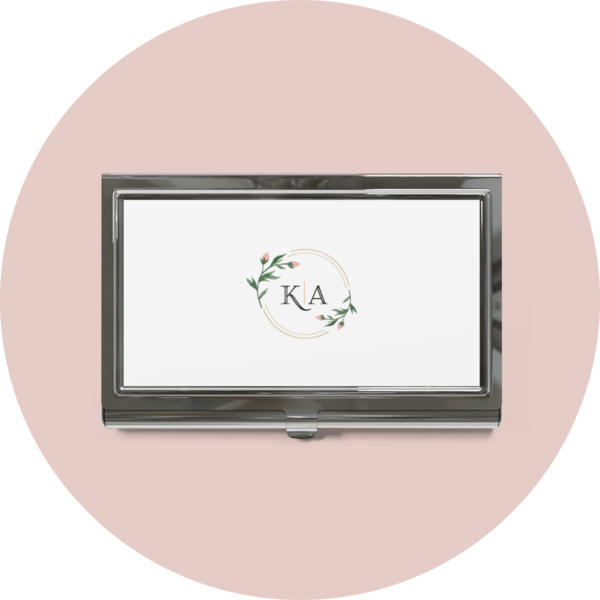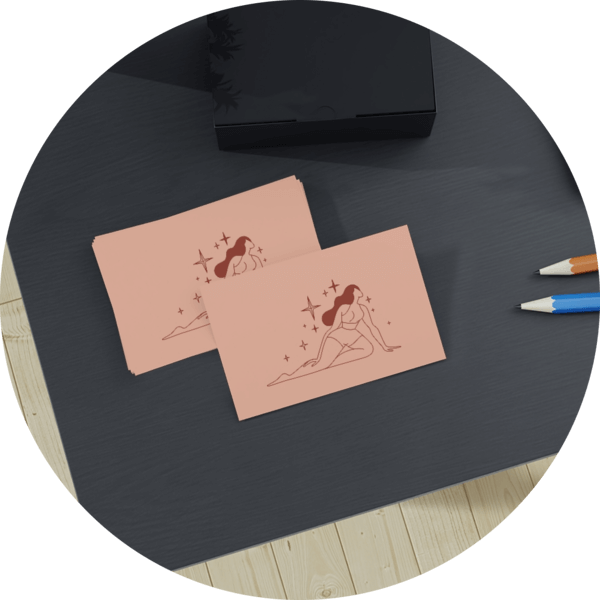 Personalized Stationery for Women
Whatever you want to say, do it with personalized stationery and leave a lasting impression on everyone.
Whether you'd like to sell stationery with distinctively feminine designs like floral patterns, watercolor prints, or something with beautiful illustrations and uplifting messages, the options for customization are endless.
Personalized Stationery for Men
When it comes to stationery for men, minimalistic, formal, and modern designs are the name of the game.
Whether for the office, used at home, or anywhere in between, you can't go wrong with neutral geometric patterns, stripes, or staying monochromatic and adding initials in modern lettering within elegant borders.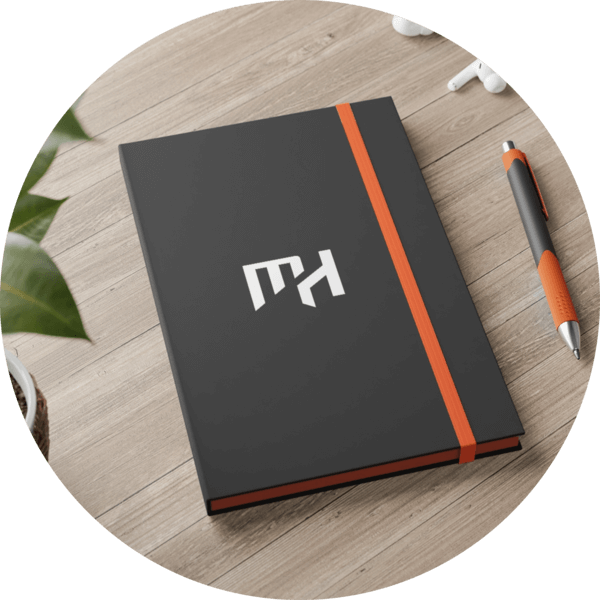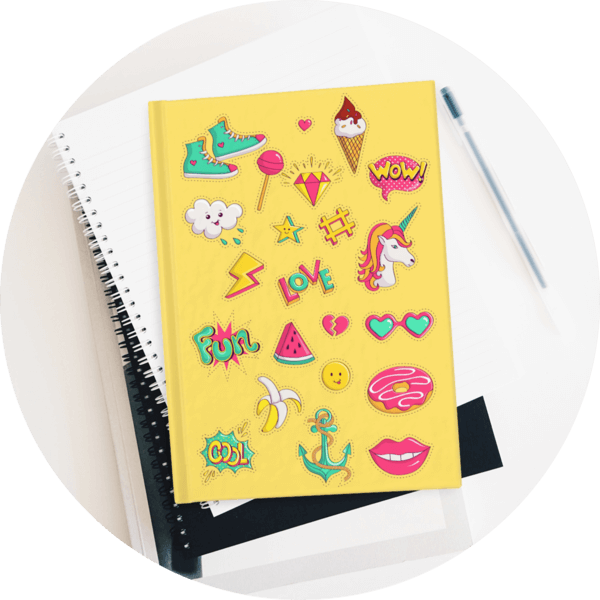 Back-to-School Stationery
When creating back-to-school stationery, there's nothing better than colorful, playful, and whimsical designs to help the little ones ace the new school year.
If you're searching for specific ideas, take a look at our free designs that professional designers have created. All of them are print-ready so that you can use them on your products immediately.
Frequently Asked Questions
If you're searching for the best personalized stationery, look no further than Printify. We offer more than 800 high-quality products that can be customized to your liking with just a few clicks.
Whether you'd like to design formal notebooks, whimsical postcards, or playful sticky notes, the Printify Catalog has something for everyone.
Make Your Own Personalized Stationery Today!