With a custom tablecloth, you can turn boring tables into pieces of art. Whether for a family gathering, company event, trade show, or any other special event, we've got you and your table covered.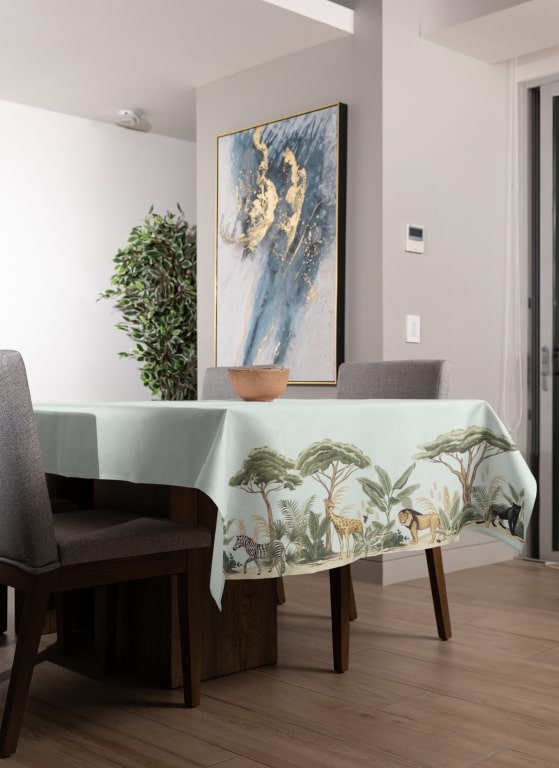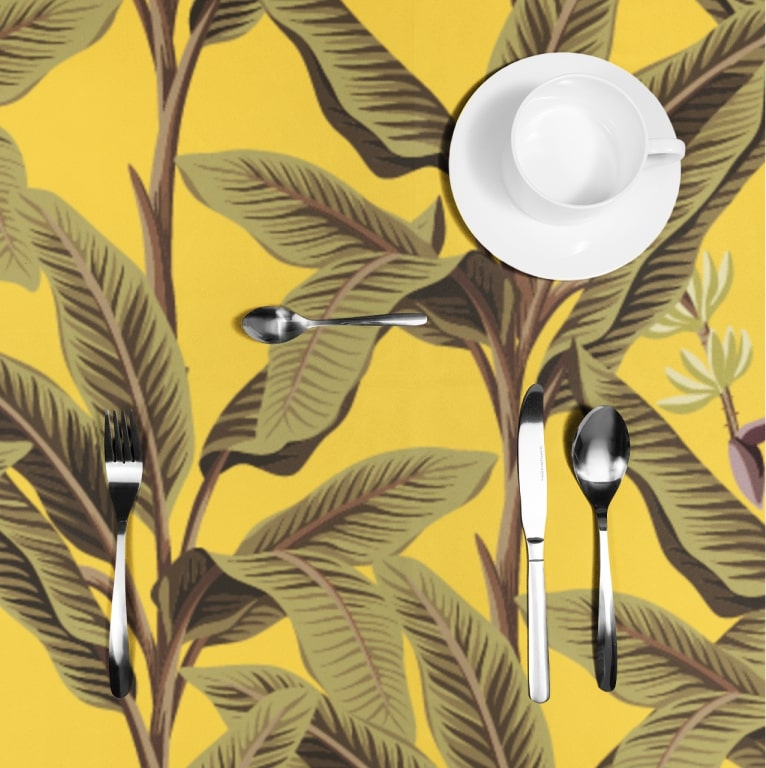 Make Your Own Custom Tablecloth
Make Your Custom-Printed Table Covers Today!
Why Sell Custom Table Covers?
Selling custom tablecloths or table runners is a profitable idea for entrepreneurs with a passion for interior design.
No longer plain practicality – protecting a table from scratches, spills, and stains – they've become an invaluable style element, enhancing the overall aesthetic of a home.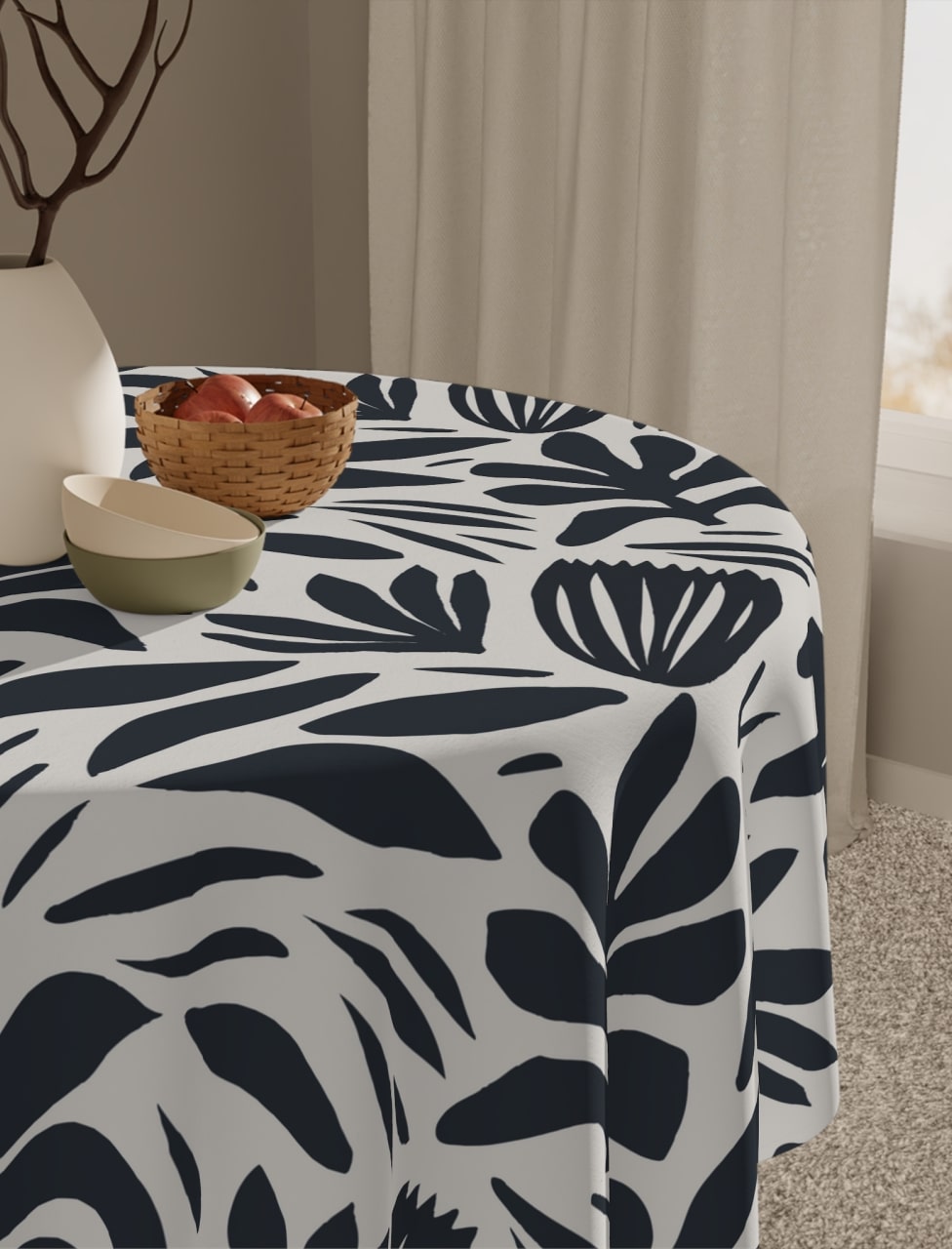 In the world of business, tablecloths are a premium-quality advertising space. With a custom design reflecting the heart and soul of a company, attracting passers-by to a trade show event table becomes much easier.
With all three – guests, customers, and clients – in mind, custom tablecloths are great because they:
Start Selling Custom-Printed Tablecloths!
Pick and Design Your Custom Table Cover
Whether you need a unique tablecloth for a party or an elegant table runner for a fancy dinner, you'll find them both in Printify's catalog.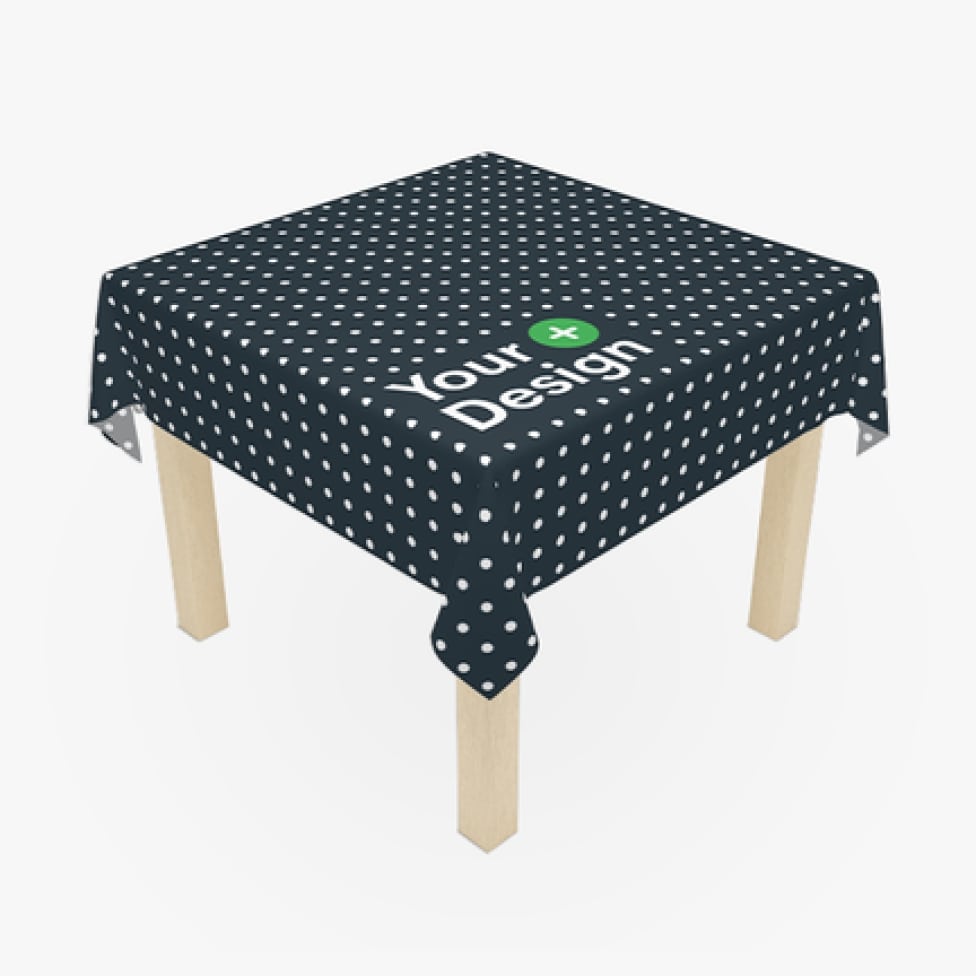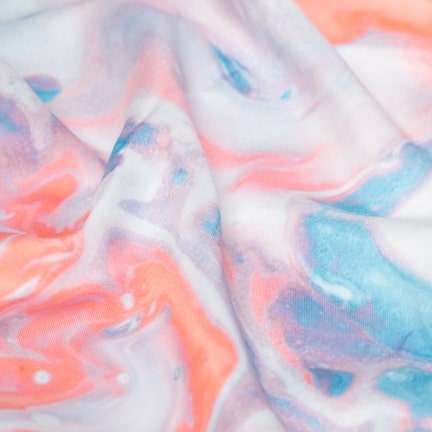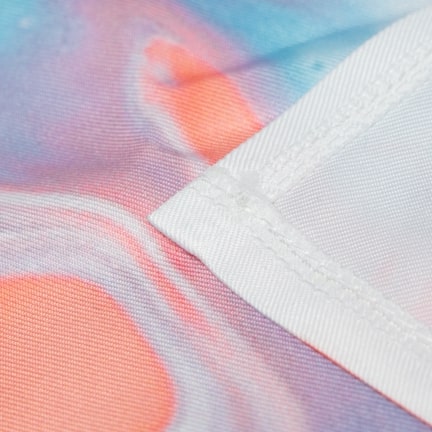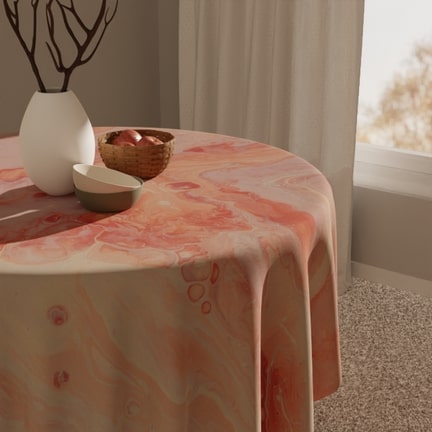 Whatever the occasion or purpose, you can customize our white-label tablecloth in any way you like. Our high-quality custom tablecloths come in one standard size –  55.1″ by 55.1″.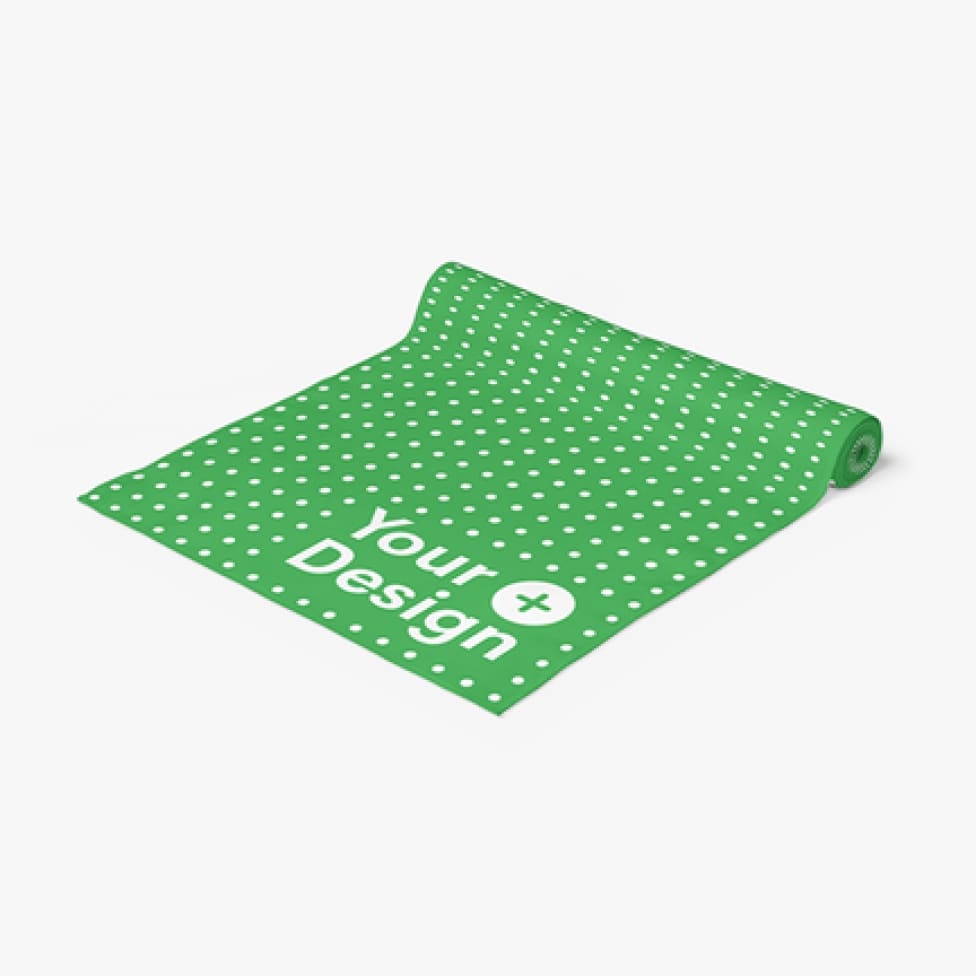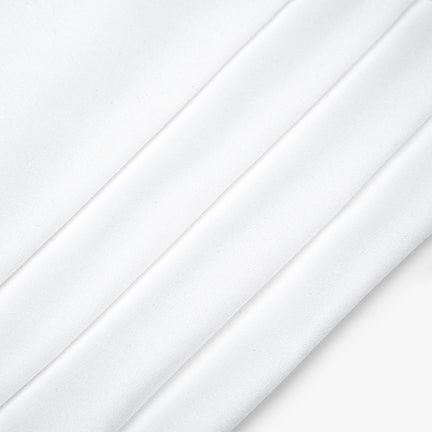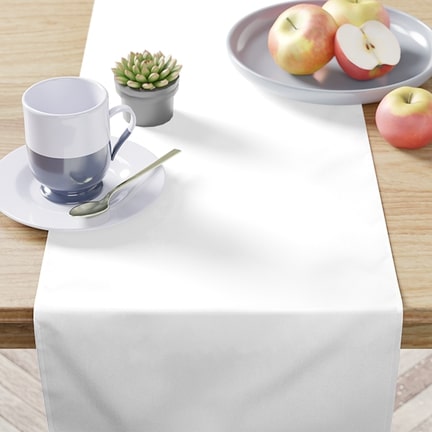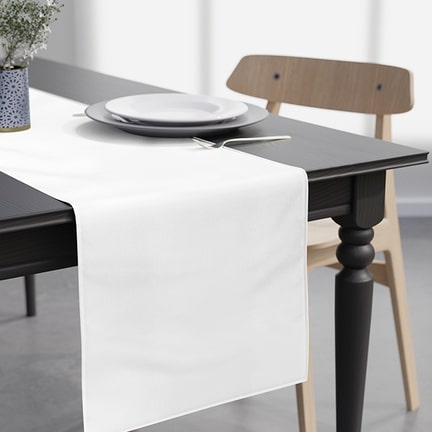 With our table runners, decorating is easy, fun, and affordable. They're an excellent choice for both homes and businesses as a novel way to add a touch of class and sophistication to any event.
How to Create Custom Table Covers With Printify?
As a beginner-friendly platform, we're proud that anyone – with the help of our powerful Mockup Generator – can make a one-of-kind table cover with just a few clicks.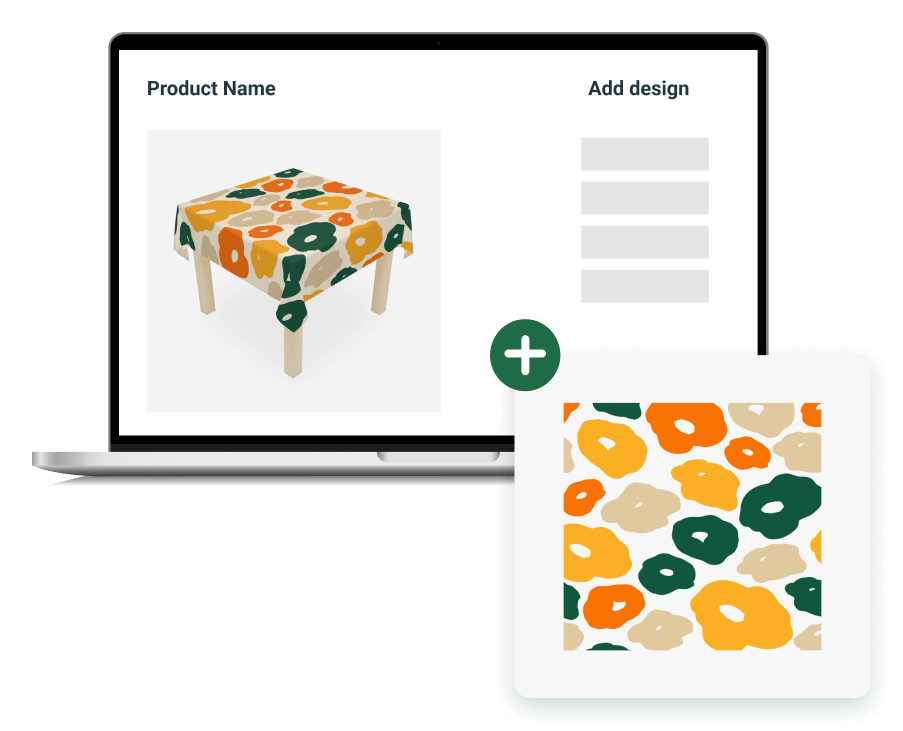 In the Printify catalog, you'll find a wide variety of high-quality products at the best prices on the market that you can customize to your heart's content. Start by selecting a product – tablecloth, in our case – and click Start designing.
On each product page, you'll see useful information on available sizes, prices, average production times, shipping costs, care instructions, special features, and much more, helping you pick the right product for your needs.
Add and Adjust Your Design
In our easy-to-use Mockup Generator, you can create a custom table cover effortlessly. With a touch of a button, you can add text, logo, illustrations, patterns, or anything else you like to design a table throw unlike any other.
Using the text editor, you can complement your custom design with text: choose between fonts, colors, and sizes, and adjust as you see fit. All your tablecloth styles are stored in your library, allowing you to revisit them whenever you want.
Order for Yourself or Publish to Your Store
When everything is perfected, you can order a personalized tablecloth for yourself or publish it to your eCommerce store. Printify seamlessly integrates with all major sales channels, allowing you to showcase your products to the whole world and start selling with ease.
After you've published your tablecloth to your eCommerce platform or marketplace, you don't need to worry about anything else. Say goodbye to labor-intensive printing, packaging, and shipping – we do it all for you, so you can focus on marketing and growing your business.
A Few Custom Table Cover Design Ideas
When creating table cover designs, anything goes – opportunities are as endless as they are exciting. You can base your designs on holidays, seasons, occasions, or special events, easily appealing to the audience of your choice.
Custom-Printed Tablecloths for Holidays
Traditionally, people – your customers are no exception – spend holidays with their friends, family, and loved ones, enjoying a meal with those they hold dear.
Whether for Christmas, Easter, Thanksgiving, or any other beloved holiday, custom tablecloths are an elegant way to set the tone for a truly extraordinary celebration. No wonder they're one of the best things to sell for Christmas.
As a nod to the holiday, you can design tablecloths with cozy snowflakes and fairy lights for Christmas Eve, cute bunnies and flowers for Easter Sunday, or bountiful harvest motifs for Thanksgiving dinner.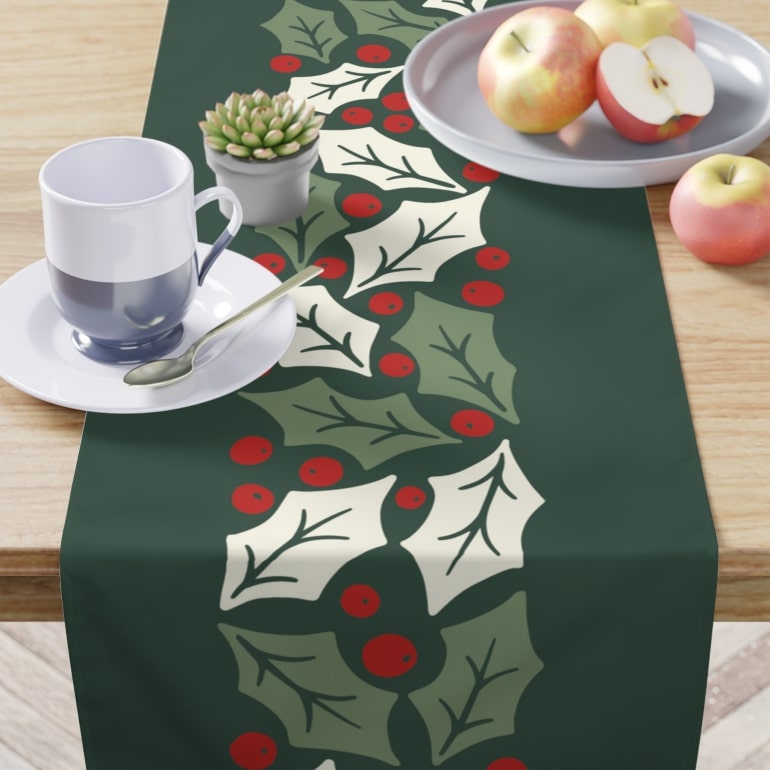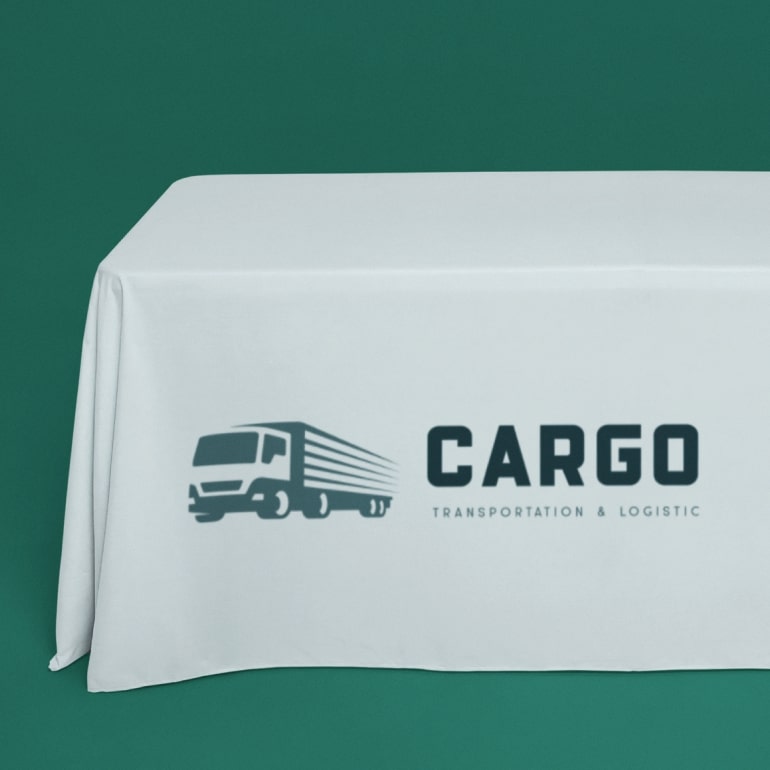 Branded Tablecloths With Company Logo
Whether at a trade show or a job fair, promoting your brand is vital. Custom table covers are a great option that synchronizes beautifully with the rest of your displays as an affordable and powerful way to advertise your business.
With trade show table covers that display your brand's colors, logo, and messaging, you can set yourself apart from the competition while reflecting the heart and soul of your business.
Custom Birthday Table Covers
No matter how old we get, birthdays – bringing joy and happiness – are always a beautiful occasion. With custom table covers, you can make this wonderful day a bit more special.
What better place to display a birthday cake than on a table cover designed specifically for the day?
Whether for family members, friends, or customers, creating a one-of-a-kind table cover with candles, cakes, and other party elements will brighten anyone's day.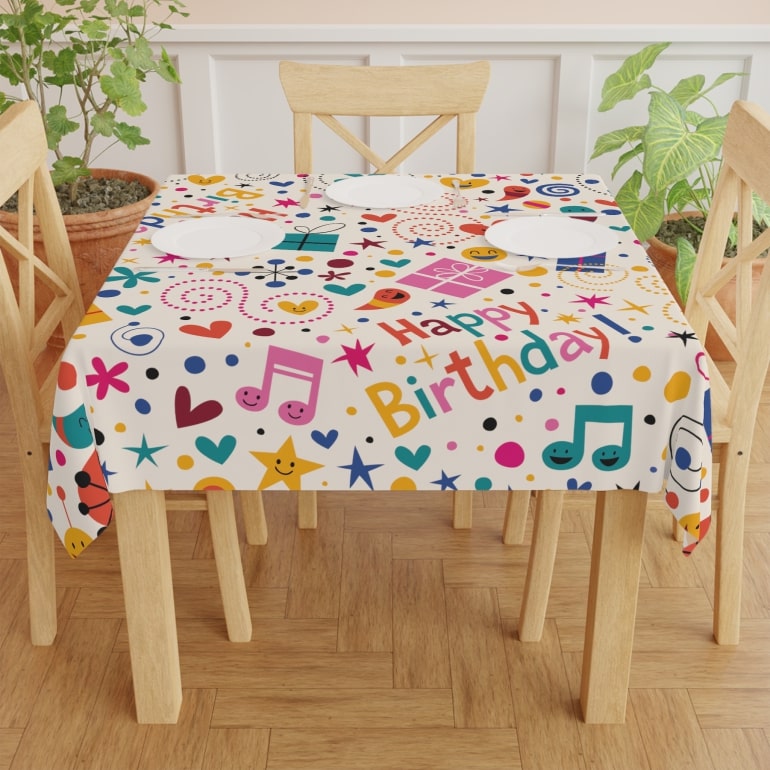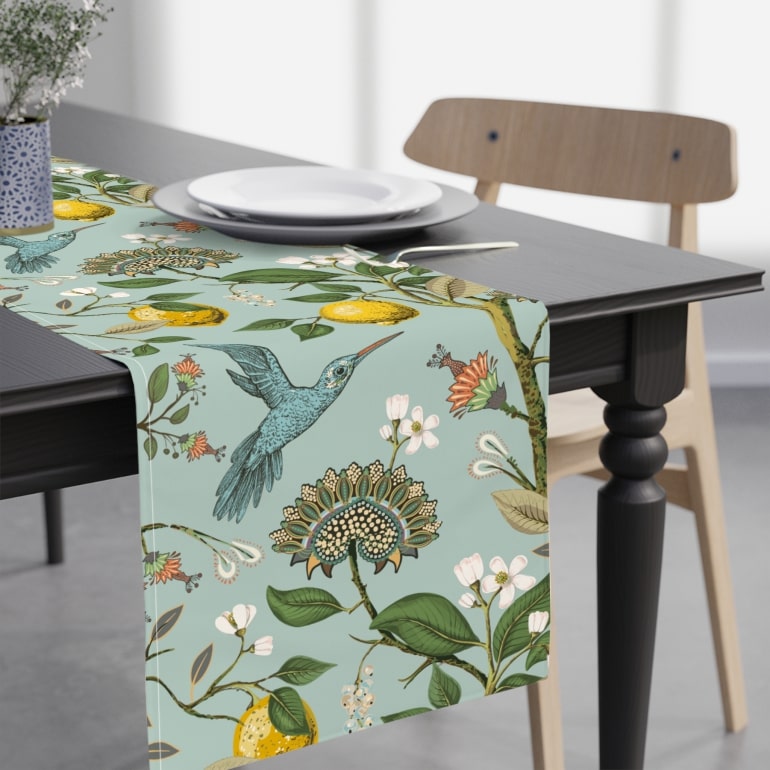 Tablecloths Inspired by Vintage Style
Not so long ago, custom tablecloths used to be an important part of every household – our grandmothers would most likely never have a bare table in any room. They would have a special one for every occasion.
By designing and selling vintage tablecloths, your customers can embrace those childhood memories and add a familiar feeling to their homes.
Vintage designs might include bright patterns with birds, flowers, fruits, leaves, and berries, recreating the feeling one feels at their grandparents' home.
Tablecloth for Special Events
Whatever the occasion – wedding, graduation, or anniversary – make every milestone count. With personalized tablecloths, you can add a touch of style to any event, leaving an impression that will last for years.
As an example, for a wedding, you can go with heart patterns, roses, doves, and a variety of other symbols of love. After all, custom tablecloths, beautiful in their practicality, are one of the best personalized wedding gifts you could start selling today.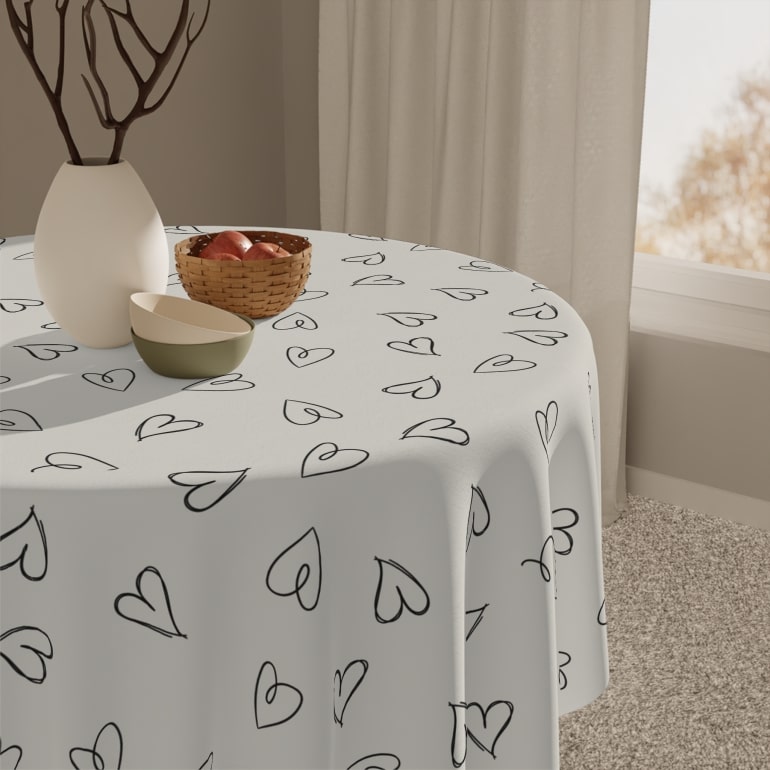 With Printify, anyone can start selling one-of-a-kind table covers without any investment, storage space, or logistical hassle.
Whatever you'd like to achieve, our mission remains the same – to help you make more money with less effort.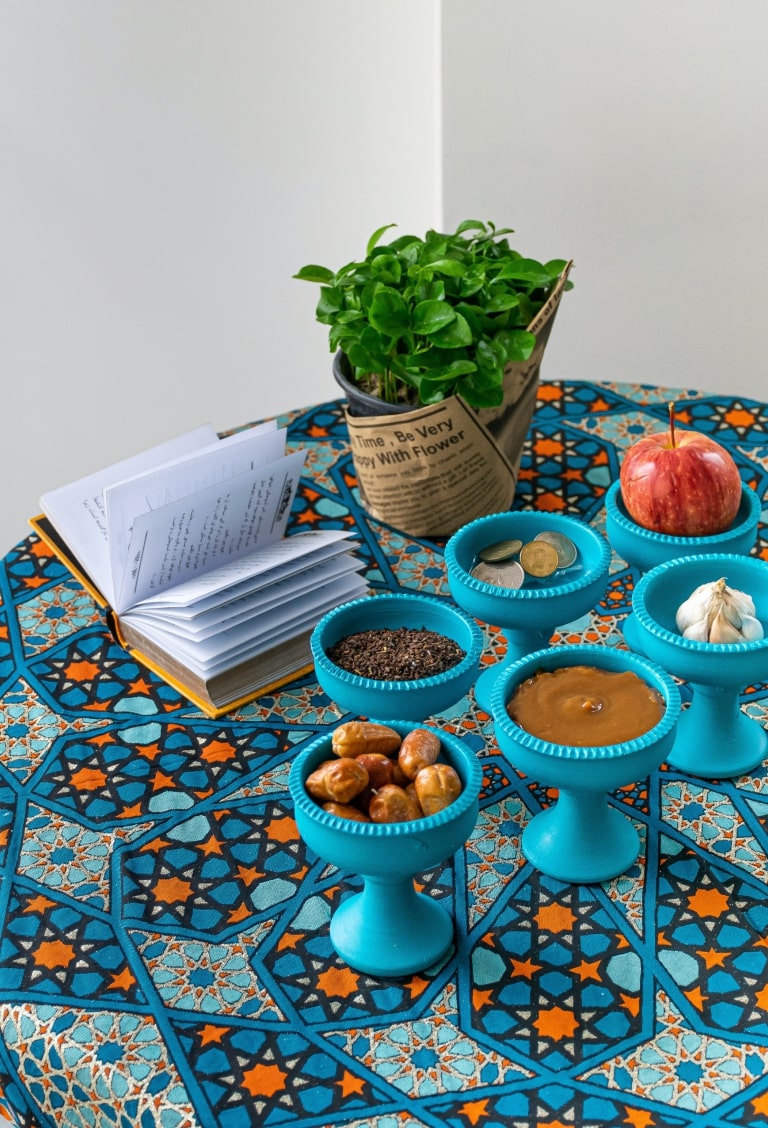 Frequently Asked Questions
Ready to Sell Custom-Printed Tablecloths?