Design your own custom t-shirts and sell them worldwide with the best printing partners around the globe. Simple, fast, and super easy.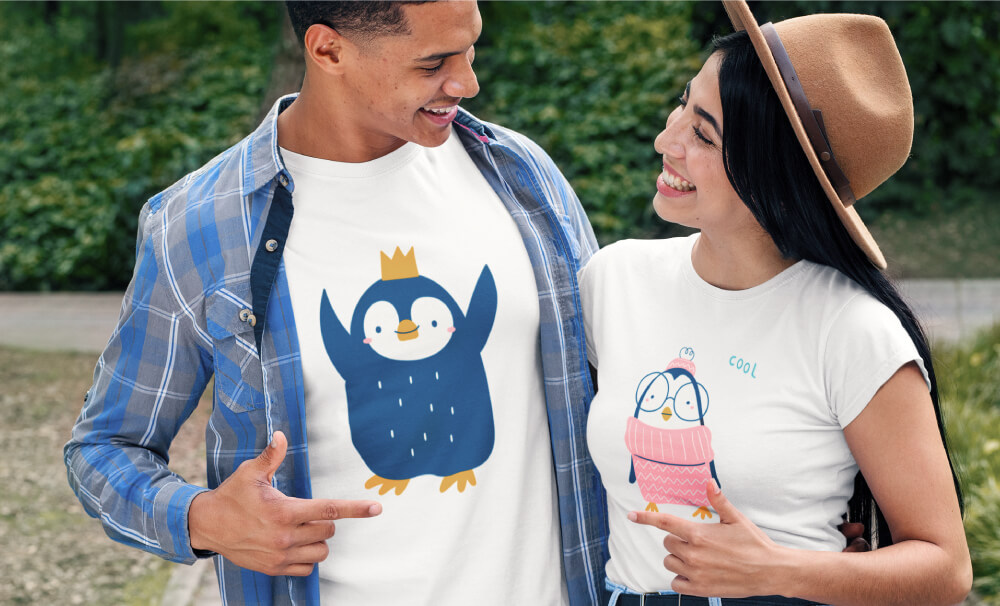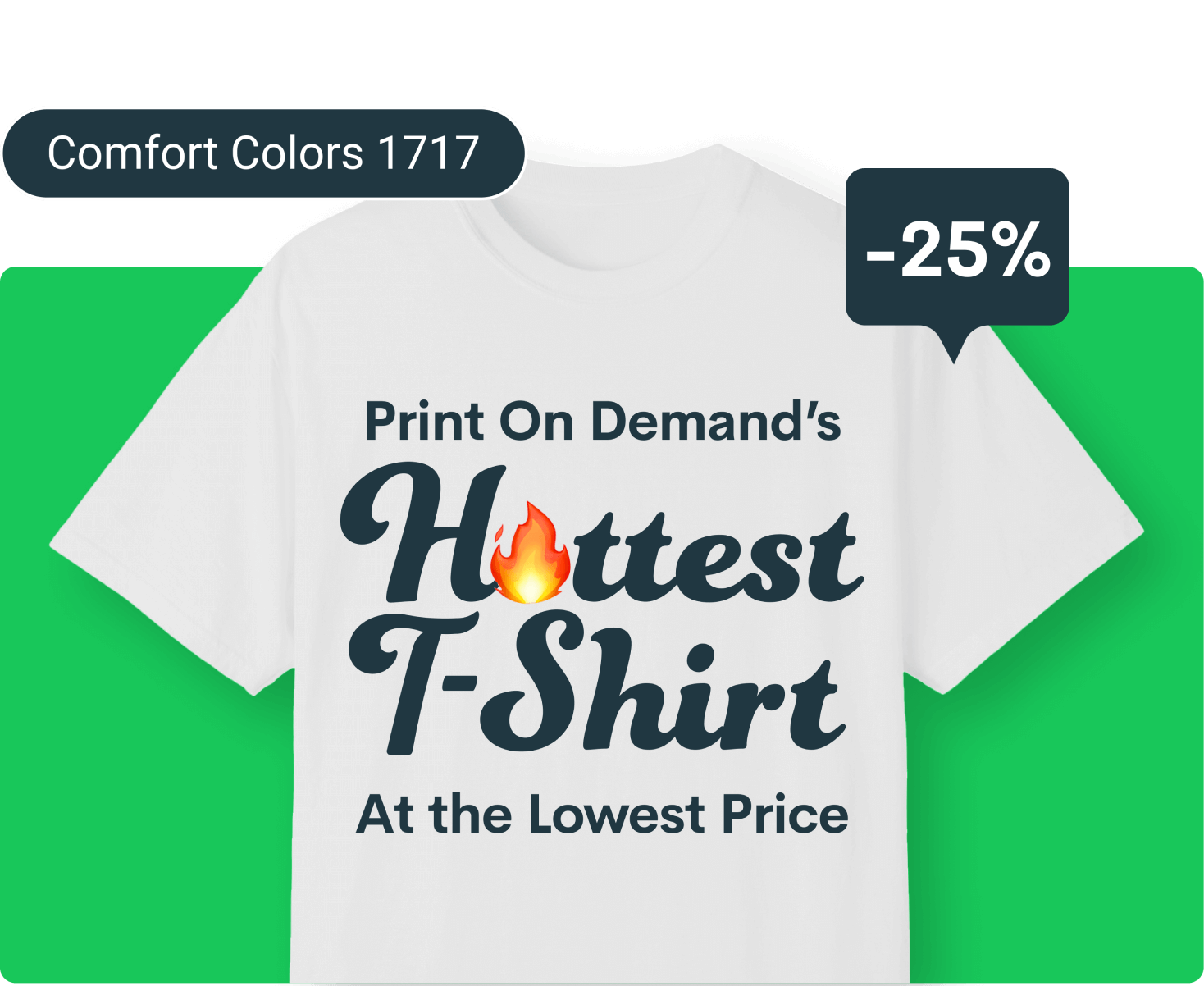 POD's Hottest T-shirt at the Lowest Price
Get 25% OFF on the Comfort Colors 1717! Sign up to Printify and get POD's hottest t-shirt in 31 different colors for the lowest price anywhere
Custom T-Shirt Printing With Printify
Sell Custom T-Shirts Fit for Everyone
Simple, easy to customize, and perfect for every occasion and taste. Custom t-shirts will match your customers of all ages, genders, shapes, and styles. No wonder this evergreen piece of apparel has secured its place on our Bestsellers list. From chic and trendy to casual, a custom t-shirt will complement everything – like a pencil skirt, jeans, or a pair of leggings.
Grown Your T-Shirts Business Today!
Whether you're starting out, or already selling big numbers, Printify has tailor-made solutions for you
Grow Your T-Shirts Business Today
Whether you're starting out, or already selling big numbers, Printify has tailor-made solutions for you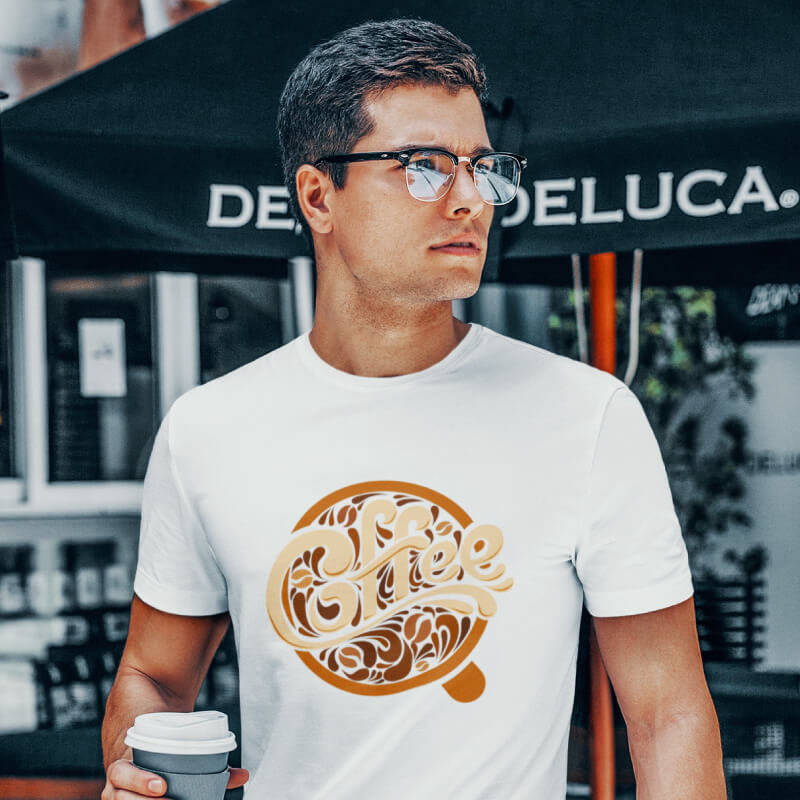 A classic t-shirt is a staple in every man's wardrobe, young or old. From a fun design to something simple and professional, personalized t-shirts for men are a must. Add a nice pattern, photo, logo, or quote, and fill your virtual stock with designs for men. From dad shirts to funny designs and custom seasonal patterns. Personalize your own t-shirt collection for men of all ages and styles.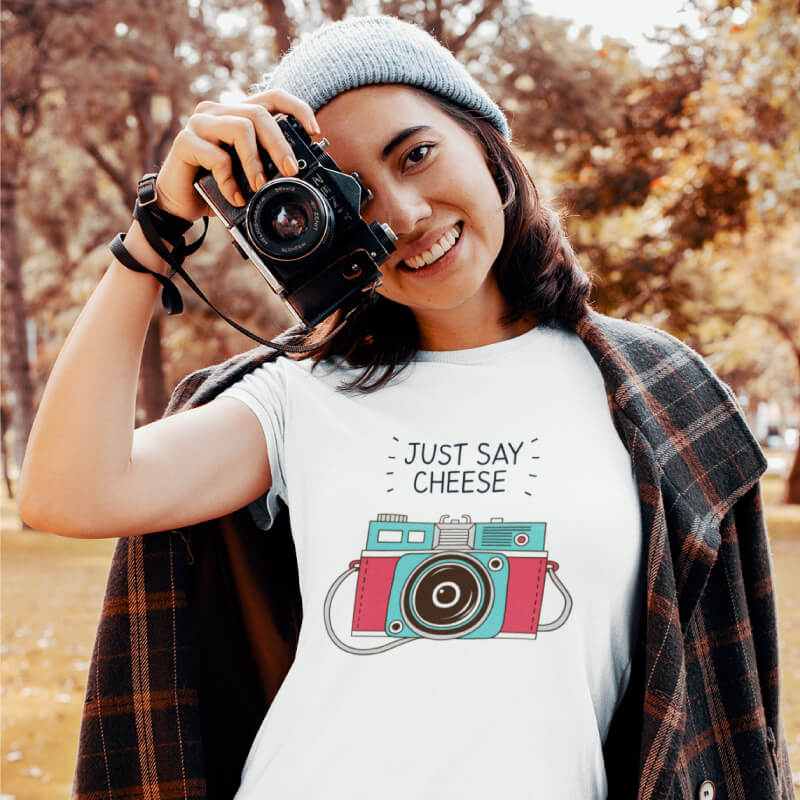 Custom T-Shirts for Women
Design t-shirts for women and make a satisfactory profit with every purchase of this must-have piece of apparel. The evergreen t-shirt can be combined with any outfit for every occasion. From a daily workout or a comfy day at home to themed parties –bachelorette slogans anyone? Even a company event or a chic dinner party can be enjoyed in a comfortable yet stylish t-shirt, perfect for every style and setting.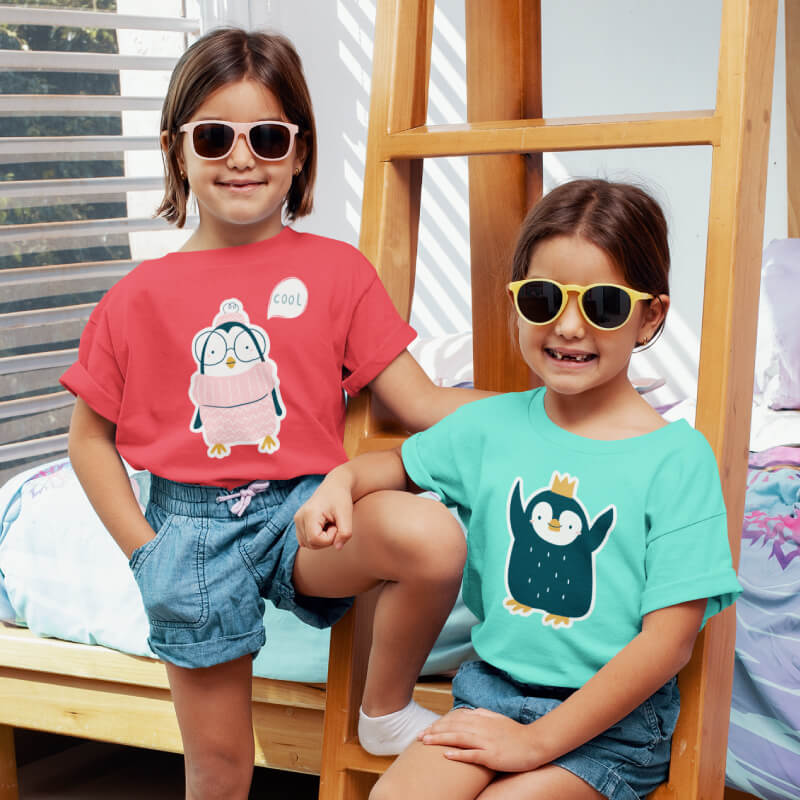 Creating unique designs for kids and babies will boost your sales even more as an all-inclusive brand. From great gifts to conversation starters at the playground, custom clothing for kids is a great way to showcase family bonds and personality, one t-shirt design at a time. 
From "Mini-me" and "Daddy's little girl" to birthday shirts and matching sets for the whole family. Design shirts for your smallest customers and stand out from the competition.
Start Selling Custom T-Shirts!
Printify Is Trusted by 2 million+ Merchants Worldwide With More Joining Every Day
I don't have to invest the money I can't lose into my business. With Printify, I only pay the fulfillment fees, and the rest is all profit.
I really appreciate working with Printify on my brand. Afro Unicorn was only supposed to be my design on a white shirt. It is so much more. Printify allows me the time to run the business and not work in the business.
Printify helped me start a completely hands-off revenue stream. When you spot a niche that you want to enter quickly, you don't have to worry about buying stock or equipment.
Printify Premium has helped my profit margins tremendously, and spending $20 a month has probably saved me over $200 a month.
Using Printify saved our struggling business of 6 years and gave us more time with our family.
I like Printify products because they tie in with our organisation's message.
I love the Printify Mockup Generator. It keeps everything consistent and allows me to keep my brand looking sharp and professional.
Design Your Own T-Shirt in 3 Easy Steps
Start your t-shirt printing journey with Printify, today. From setup to success in three simple steps.
Step 1: Sign Up for Printify
Being a beginner-friendly platform, Printify has made the signup process simple and easy. Start your custom t-shirt empire with just your email address by creating a Printify account in seconds.  Sign up for Printify Premium, save up to 20% off all the products in our catalog, and offer your customers the best prices (and yourself the best profits).
Step 2: Pick a T-Shirt From Our Catalog
Our product vault comprises a wide range of t-shirts. From unisex tees to t-shirts for him, her, kids, and babies. Loose fit, tight fit, V-necks, and crewnecks. From new players in the market to famous brands like Bella+Canvas, Gildan, and more. We offer it all.
Step 3: Add Your Personalized Touches
Here comes the fun part. Design your own t-shirts with our free user-friendly Mockup Generator. Created to provide you with the easiest and best experience, one t-shirt design at a time. Whether a complete beginner or a professional designer, create and customize t-shirts in just a few clicks.
Drag and drop or upload your own image. Our Mockup Generator supports JPEG, PNG, and vector images. 
Position and customize it to match the product. Adjust the image depending on your chosen printing area.
Add layers. Upload your designs in up to five layers and create unique looks for your custom t-shirts.
Add text using our text editor. Switch between fonts, colors, and sizes directly on the product. No need to upload text as a separate image.
Preview your product in high-quality 3D images, add some final touches, and your personalized t-shirts are good to go.
Use Your Talents. If design is something you're good at, use your own artwork.
Outsource. Hire professionals on sites like Fiverr to get the perfect design online.
Integrate from Shutterstock. Get free images from Shutterstock and pay as you sell.
Browse the Printify Vault. Choose from our list of free t-shirt designs.
Use our Experts Program. Hire an expert that will help you with everything print-on-demand related, including designs.
Sell Custom T-Shirts Online
Once your custom design is ready for printing, list your collection of custom t-shirts on your chosen marketplace. Printify offers integrations with the most prominent players in eCommerce. Connect your store and list products directly from your Printify stock.
If you need help choosing the perfect sales channel, check out our guide with a complete comparison and overview of all our integrations. Create and sell custom shirts on the platform that works best for you and your brand.
Best T-Shirts For Printing
Let's look at the different styles of t-shirts our catalog has to offer you and your unique designs. Customize your own t-shirts for people of different styles and attract a global customer base with your own t-shirt collection.
Our ultimate bestseller. This unisex t-shirt is the ideal addition to every store and wardrobe. A comfortable style, light fabric, available in 50+ colors and multiple sizes – this t-shirt is the definition of comfort wear with the potential to style it up into a chic outfit as well.
Front and back side print
Machine wash
Eligible for bulk discounts
Wrap your customers in custom designs, unique styles, and soft-to-touch comfort with our 100% cotton unisex t-shirt.  The wide range of sizes and colors are only some of the features this piece of apparel has to offer. Worldwide shipping, a range of print providers, and multiple printing areas for your designs.
Front and back side print
Runs true to size
Elastic collar that retains its shape
Don't forget to offer fun and cost-friendly design ideas for your youngest audience. This organic cotton t-shirt with a direct-to-garment printing technique will be the perfect addition to your online store, promoting you as an all-inclusive brand. Create custom designs and ship these cute baby tees all over the world.
Comes in 6 sizes
Sewn-in label
Snap button closure
Our cropped t-shirt will provide consumers with both comfort and style. This shirt can create unique combinations of casual and chic comfort wear, paired with your personalized design ideas. This t-shirt is a must-have for merchants who want their company to stand out from the competition.
Strong and durable polyester
All-over print
Made in the USA
Provide your buyers with this modern, feminine piece of apparel from our product collection. A deep V-neck t-shirt will showcase your design in style and comfort. While the side seams will make sure the fit maintains over time. Perfectly pairable with all styles and outfits, this shirt is a must-have in every woman's wardrobe.
Slim fit
Front-side print
Fiber composition
Explore Our Product Catalog!
T-Shirt Printing Techniques for Your Personalized Designs
There are many different types of t-shirt printing techniques to choose from. Some have evolved over time, while others are relatively new to the market. To ensure great quality, lasting prints, and quality designs for your customers, our printing partners have mastered two main printing techniques
Direct-To-Garment. DTG printing works the same as printing your artwork on paper, only here, we use fabric as the medium. Direct-to-garment allows printing on all colors, produces high-quality prints, and is the best option for small quantities.
Dye Sublimation. Also called all-over printing. This printing process uses heat to transfer inks to the product. The ink turns into a gas and is permanently embedded in the fabric. Since the prints lay into the material and not on it, the long-lasting designs won't crack or fade easily.
What Are Custom T-Shirt Printing Costs
You don't need up-front investment or a starting budget to pick, design, and list custom t-shirts online. Create your t-shirts 100% free and cover the fulfillment costs with the payments from your customers.
Remember to consider all the costs of your order fulfillment processes to make any profit. Our platform is transparent on all production and shipping costs, leaving the profit margin up to you. Price your products smart and earn profit with every order.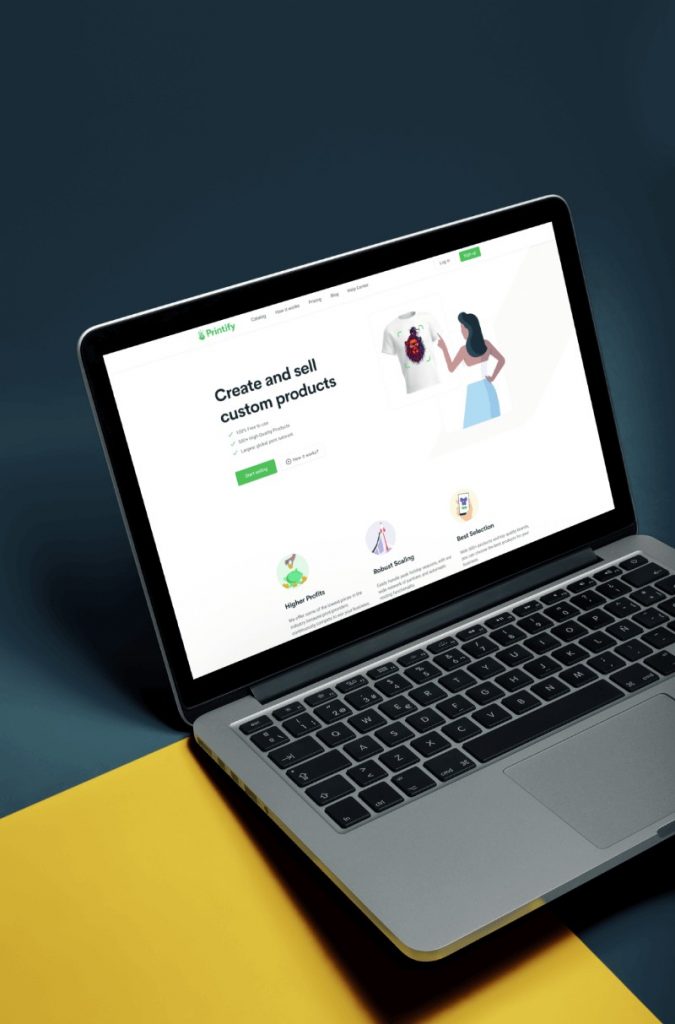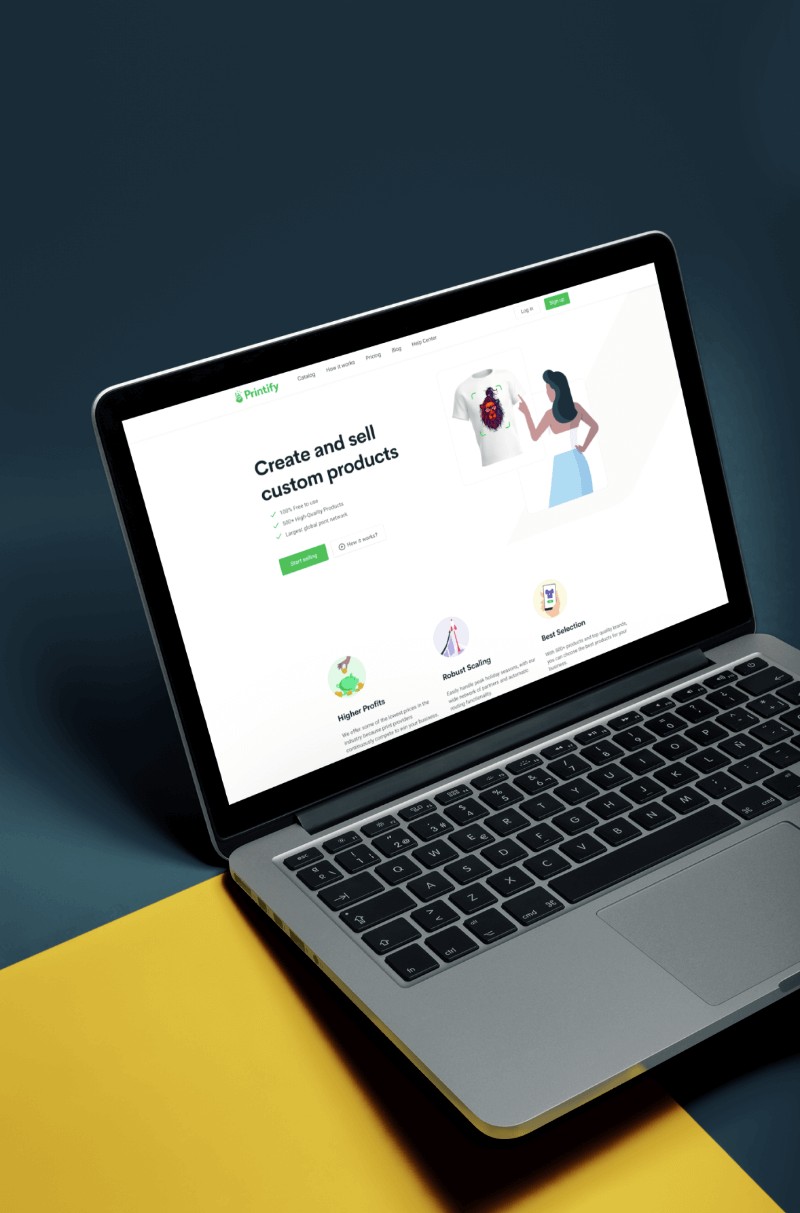 Start Selling Custom T-Shirts!