20 Best Black Friday and Cyber Monday Marketing Ideas for a Reliable Sales Strategy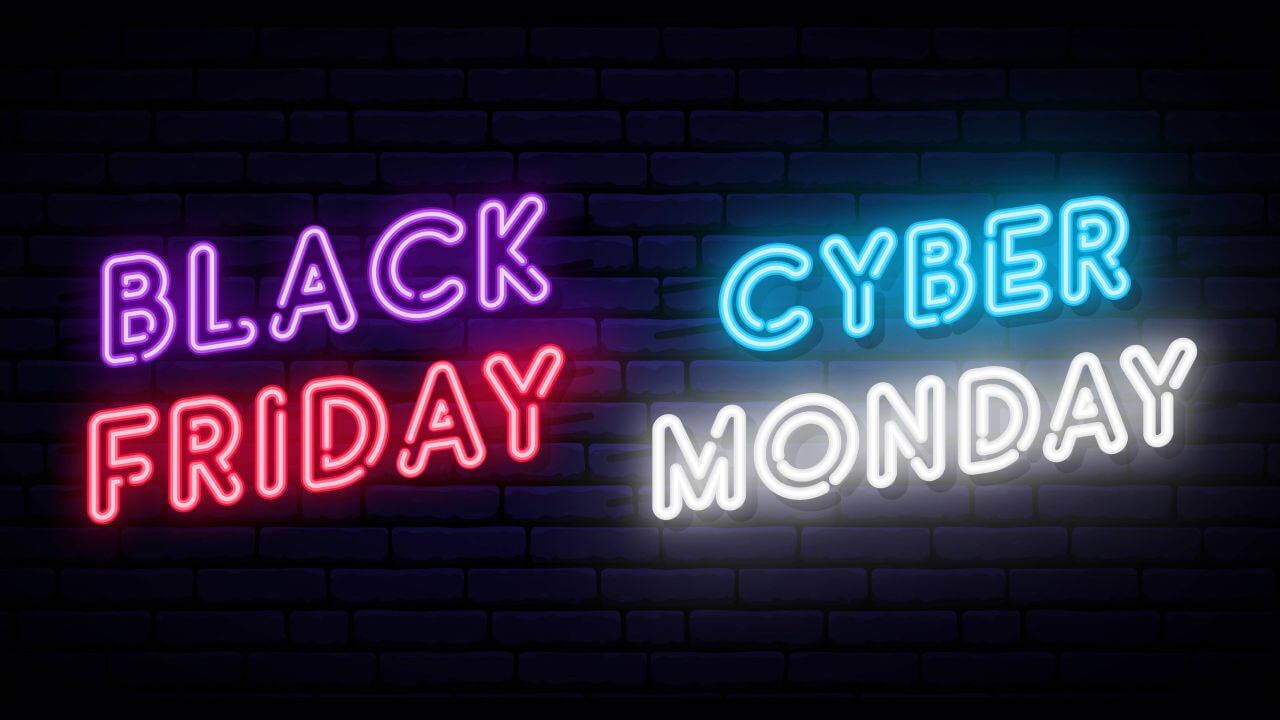 The end of Thanksgiving marks the countdown for the two busiest shopping days of the year – Black Friday and Cyber Monday. 
Well-planned marketing campaigns are your ticket to record sales, provided you act ahead of time. 
Most Black Friday marketing strategies are full of classic tactics that have developed over time. Still, as more shoppers spend their money exclusively online, you can't rely solely on good deals and discounts to boost sales and attract new customers. 
Read these Black Friday and Cyber Monday marketing ideas to skyrocket your holiday sales and take your online store to a new level.
Black Friday Marketing Strategies – Why They Matter?
Because these two events mark the beginning of the holiday shopping season. 
People worldwide mark them in their calendars and browse online stores and marketplaces for exclusive deals – it's an amazing chance for you to lure in large amounts of potential customers and turn your small business into an eCommerce empire.
In

2022

, online shoppers spent

$9.12 billion

on Black Friday deals and

$11.3 billion

on Cyber Monday sales. 
Join in on the fun this year and grab your share of this billion-dollar event with clever Black Friday and Cyber Monday campaigns.
Nine out of ten

shoppers

globally

turn to

online retailers

during the Black Friday season.
Prepare your store on time, inform customers about upcoming deals, and drive sales throughout the holiday season.
Top product categories

during Black Friday sales are apparel and accessories (

50%

), toys (

31%

), gift cards (

27%

), video games (

24%

), and electronics (

23%

).
The beauty of being a POD merchant is that you can customize almost anything in all these categories to fit the right target audience.
20 Black Friday and Cyber Monday Marketing Ideas
Let's look at 20 ideas you can try for a successful Black Friday and Cyber Monday marketing strategy. Some ideas are easy, some expensive, and some simply fun. Browse our list and pick the right ones for your business to generate sales throughout the holiday season.
1. Start Planning Your Marketing Campaign Early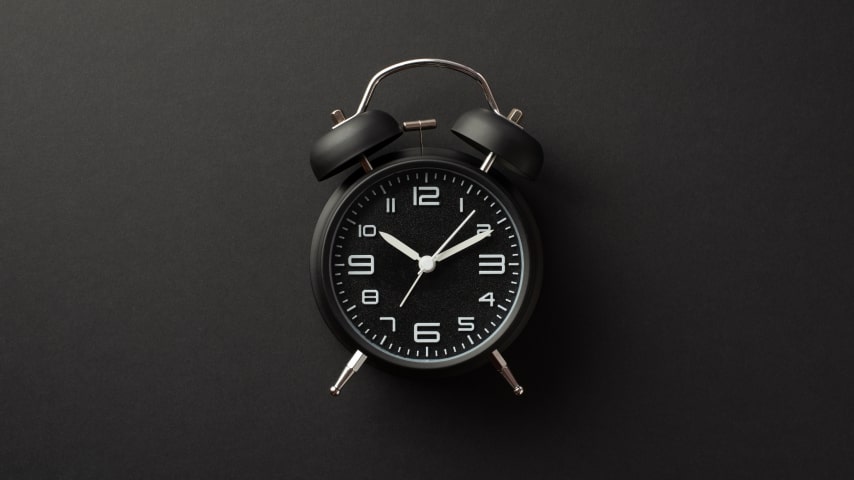 People start searching for Black Friday deals in late October. So be prepared. 
With the added time, address your campaign angle and timeline to optimize your store and define your target audience's expectations.
Advertise Cyber Monday promotions with consistent updates throughout November, utilizing social media posts, email newsletters, and promotional discounts ahead of time.
Ideally, your campaign preparations should begin right after Halloween sales – updating your store, creating new landing pages, and informing your followers to keep tabs on future Black Friday and Cyber Monday deals.
2. Decorate Your Store and Create a Dedicated Landing Page
A landing page is an informative section in your eCommerce store that showcases specific products, events, and marketing campaigns. It informs your visitors about offers, upcoming sales, and one-of-a-kind deals.
Make sure to update your landing page with banners, advertisements, background themes, and other important elements that catch the eye and get the word out about your upcoming Black Friday and Cyber Monday sales.
3. Engage Your Social Media Followers
Set aside time for your social media marketing. 
Before the promotional campaign goes live, most retailers sort out their social posts ahead of time for the potential to generate traffic and create buzz for more sales.
Popular social media channels like TikTok, Instagram, and Facebook are great for Black Friday promotions. You get to interact with your followers and drive sales, attracting a global audience.
Post interactive reels, videos, and images to ask questions, feedback, suggestions, and ideas from your community.
4. Create Irresistible Deals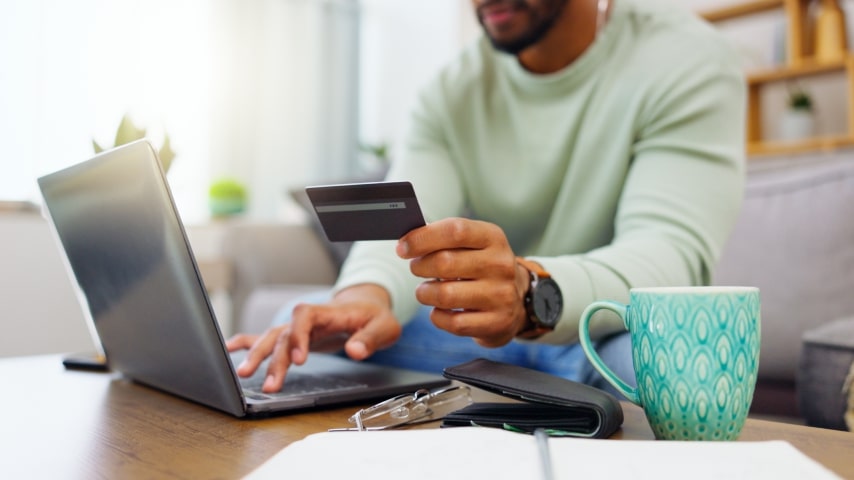 Black Friday and Cyber Monday are all about compelling deals that people anticipate worldwide. Flash sales and irresistible discounts are at the core of this shopping event, so make sure to implement them into your Black Friday marketing strategy.
Design an exclusive deal with certain products, a special discount for a specific shopping amount, or an overall Black Friday sale for your entire inventory. Grab the attention with the one thing people expect – discounts too good to pass. 
5. Promote Special Offers via Email Marketing
Black Friday email campaigns are often underutilized, but they're one of the most foolproof ways to keep your potential and loyal customers invested and returning.
Your Black Friday email marketing campaign needs to be timed for a specific day in advance, so releasing consistent updates will influence whether a user remembers to check in. Your emails should be straight to the point, with a value statement and call to action button visible upon opening the letter.
For more marketing tips and tricks, check out our article on creating a mailing list for your online store.
Up-selling and cross-selling are excellent Black Friday marketing strategies because they encourage shoppers to upgrade their purchases – maximizing your revenue from all online sales.
Showcase complementary items or upgraded versions of their selected choices at discounted prices. This way, you can increase the overall order value and generate customer satisfaction throughout the Black Friday weekend.
7. Attract New Customers With Product Bundles
Spare your customers the trouble of pairing up items themselves by offering ready-made bundles. 
Put together products that complement each other or are completely random but somehow work. Add them in a package deal for a very delicious price and showcase them on your eCommerce stores as one-of-a-kind Black Friday deals.
It's a great way to showcase and offer more products to your target audience – and an even better way to promote slow-selling items for a good price.
8. Offer Exclusive Deals With Limited Discounts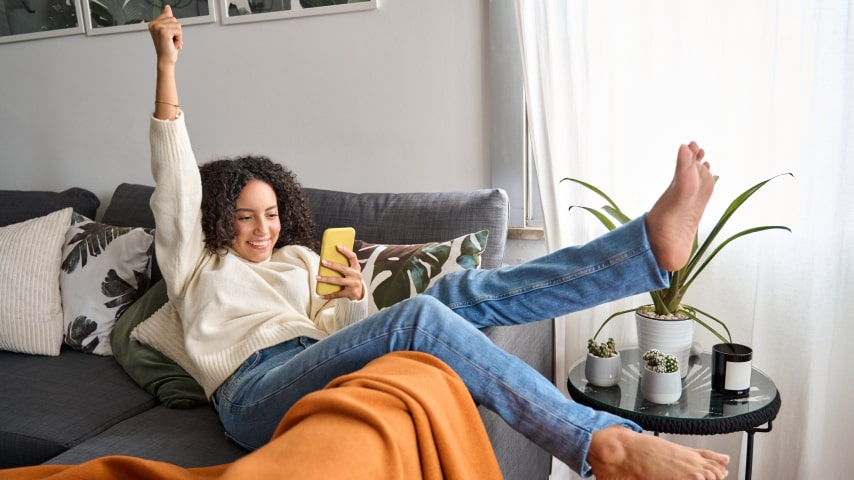 Black Friday is a frantic period in online retail, and the stakes are always high. But you can use the urgency, fear of missing out, and need to find a good deal fast to your advantage. 
Create a limited offer to gamify the shopping experience, causing consumers to compete for the best deals.
This is where newsletters, social media posts, and other repeated media mentions of sales come in handy. Offer limited-time offers that expire just as Cyber Monday closes, potentially skyrocketing your user traffic.
Free shipping is a determining factor for 49% of online store shoppers and will heavily influence conversion rates – this is one of the Black Friday marketing strategies worth executing. 
Offer free shipping throughout your Black Friday marketing campaigns, promoting it on social media, emails, and ads with links to your landing page.
Shipping rates can be fixed to a specific purchase price range, be attached to items with higher margins for a profit, or exist as a limited-time offer for your entire stock.
10. Set Up Cart Abandonment Emails
Abandoned online shopping carts are a drastic sink in sales. Nearly 80% of carts were abandoned daily during the Black Friday event period in 2022.
This issue may arise from pricey shipping rates – the most common factor – undecided shoppers, better competitive rates elsewhere, or window shopping. 
Regardless of the reason, creating automated abandoned cart emails can bring buyers back to the page they left, increasing your chances of closing the deal.
11. Encourage Customers With a Free Gift or Coupon
Coupon codes and free gifts with purchases prompt customer loyalty. Once a purchase is made or a user has clicked on promotional content, offer free coupon codes accompanying their sale.
Gifts don't have to break the bank. A small trinket for a personalized experience goes a long way. This can include 
unique product packaging, 
downloadable content, 
exclusive letters, 
or accessories

fitted for the product. 
Coupons aren't dissimilar from discounts, but they add an extra sense of exclusive access that your audience won't want to miss out on. Once a coupon is received, it seems a waste not to use it, and that's precisely what you should encourage.
Add coupon codes to your purchase page, or place a coupon code text box on your landing page that immediately discounts certain products for the lucky customer.
12. Make an Interactive Experience
To truly engage and captivate shoppers, consider creating fun and interactive experiences as part of your Black Friday and Cyber Monday strategy. 
One of those gamified interactions is discount wheels. Customers get to spin for a chance to win a discount code, exclusive deal, bundle, or coupon – adding anticipation and excitement to their shopping experience.
Another fun way to increase participation and encourage purchases is through pop-ups. A cleverly and strategically displayed pop-up will create a sense of urgency and invite people to check out products they didn't intend to buy. 
These can showcase your exclusive deals, limited offers, and coupon codes, encouraging shoppers to buy there and then.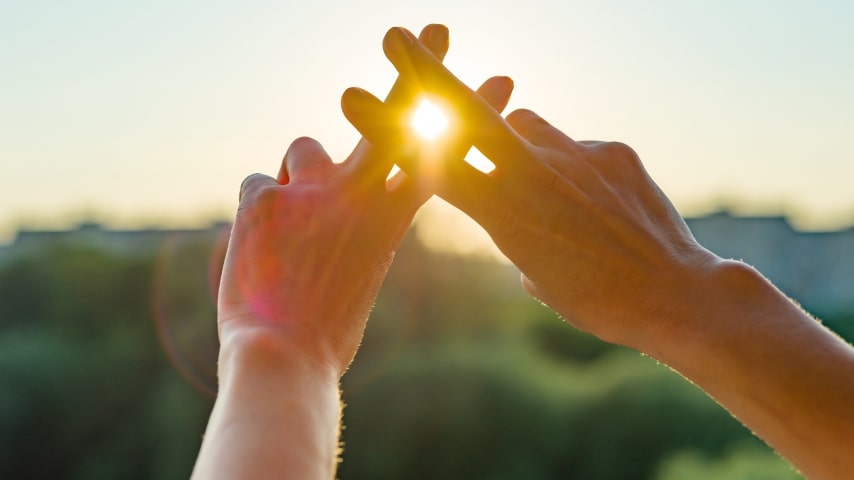 Speaking of trends in your Black Friday marketing ideas, hashtags are an excellent source for traffic engagement. Use hashtags in promotional social media posts and add them to quotes, titles, and announcements relevant to your sales.
Start with specific hashtags for Black Friday and Cyber Monday, including: 
#ShoppingDay
#BlackFridayDeals
#BlackFridaySale
#CyberWeek
#BlackFriday
#CyberMonday
#Shopping
#BlackFridaySpecial
#BlackFridayShopping
#CyberMondaySpecial
#CyberMondayDeals
#SuperSale
Additionally, add hashtags relevant to your brand and recent trends currently highlighted in media, but make sure not to use them as spam or intentionally mislead customers.
14. Don't Forget About Customer Satisfaction
To secure the Black Friday rush of traffic throughout the year, you must bring value and develop VIP customers.
Engaged consumers will promote your brand passively, provided their efforts are rewarded. 
Award customers with discounts, early releases, gifts, and coupons if they leave testimonials, subscribe to your newsletter, make large purchases, or create their own media content reviewing or celebrating your products.
Include user-generated content in your Black Friday marketing strategy to boost sales and build a trusted brand identity.
Paid advertising is one of the most popular ways for an online business to spread the word about the brand, products, and unique sales.
It's a direct and immediate way to gain visibility and attract new audiences. But do keep in mind that of all Black Friday – Cyber Monday marketing campaigns, this one will require an actual budget.
Reach the right audiences with strategically created and displayed ads on Google, social media, and other popular channels to urge potential buyers not to miss out on epic deals.
16. Partner With Influencers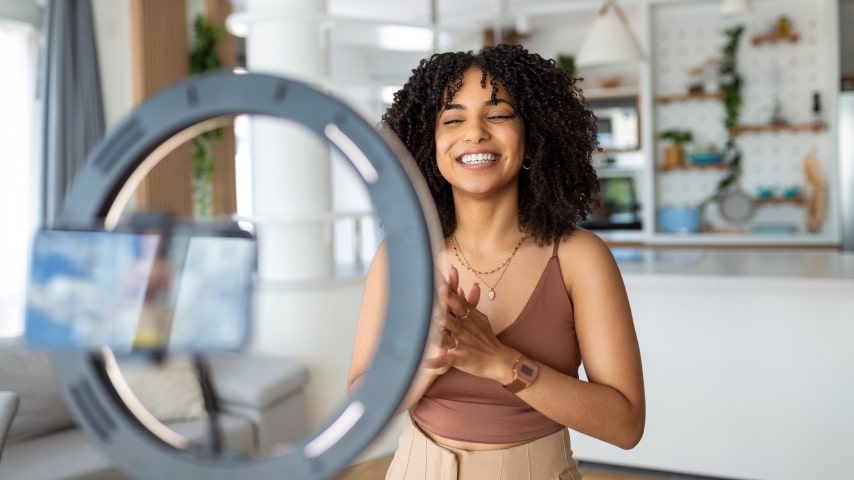 Influencer marketing is an excellent way to promote your Black Friday/Cyber Monday sales to a global audience of potential buyers. 92% of businesses admit that their influencer marketing strategies are paying off – so consider trying them for your seasonal sales.
Influencers offer authentic endorsements for your products and sales to a dedicated following in any market segment you want or need. It's an excellent way to expand your brand reach and generate more sales during Black Friday and Cyber Monday. 
Just make sure to partner with content creators who align with your principles and brand values.
17. Partner With Other Brands
Another great way to explore new territories that come with new audiences is by co-branding. Partner with brands that share your values and promote each other's sales for a win-win deal.
Co-branding means you not only get to share your audiences but your budget, resources, and ideas as well. When two businesses come together, it raises the credibility and customer loyalty of both participants, further maximizing your sales potential during the Black Friday weekend.
18. Reward Loyal Customers
When putting together your Black Friday campaign ideas, don't focus only on the potential customers you're about to attract. Remember the loyal shoppers who have already purchased your goods and might return for more.
Reward them with well-deserved recognition and gratitude by offering exclusive deals, early-access discounts, and sneak peeks into your upcoming sales.
This is a great way for online marketers to gather positive feedback, harness customer loyalty, and maximize their Black Friday sales, reminding their devoted customers how much they matter.
19. Design a Black Friday / Cyber Monday Contest
Utilize the power of your social media accounts to design and post Black Friday contests and challenges. This will not only spread the word about your brand and promotions but also generate customer loyalty through engagement and fun prizes.
Spark excitement with an unboxing challenge, Cyber Monday scavenger hunt, Black Friday trivia, and other fun contests. This will attract the attention of potential shoppers, drive social sharing, and spread the word about your brand and promotions.
Just make sure to offer a valid prize that's worth engaging for. People love to get free products, discounts, and exclusive deals. And you can offer all of them without breaking the bank.
20. Extend Your Offers for the Whole Cyber Week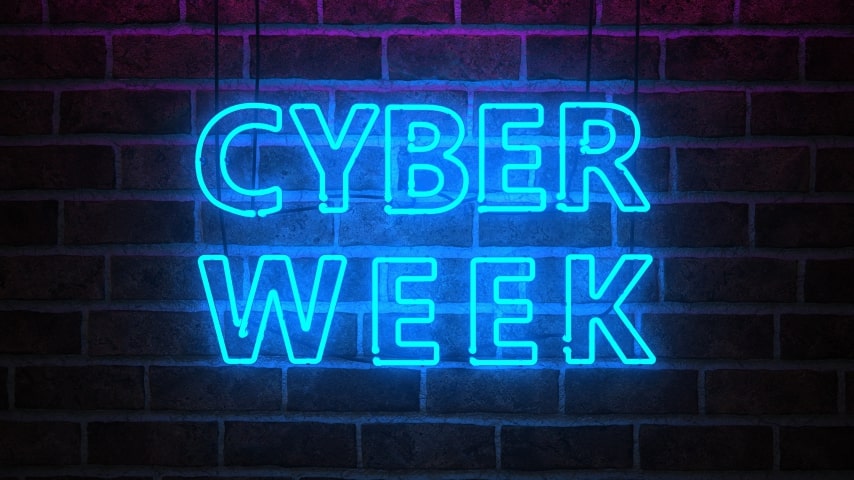 We've mentioned that Black Friday, Cyber Monday, and the two weeks that follow Thanksgiving weekend are somewhat interchangeable. Your Cyber Monday marketing ideas are just as relevant for Black Friday and vice versa.
Top discounts occur during Cyber Monday, but customers still provide more significant traffic with the start of the December holiday season. Extend your Black Friday promotion ideas and use what extra time – and hard work – you've garnered to squeeze the traffic for all it's worth.
Winging your Black Friday marketing ideas is never good for a successful business plan. You must assess available marketing avenues where your target audience will likely find you.
Once you define the marketing strategies available throughout eCommerce, you can adapt them accordingly and facilitate a truly unique shopping experience.
When creating a Black Friday and Cyber Monday marketing campaign, remember to:
Prepare at least a month in advance

Define your customers and niche

Offer multiple types of discounts

Upsell and create bundle deals

Set up Black Friday and Cyber Monday email marketing

Use proper hashtags to drive traffic

Optimize and decorate your store page

Use relevant trends, statistics, and data to support your strategy

Support loyal consumers and facilitate follow-up engagement

Research your competition

Design fun contests and challenges

Try paid ads

Partner with influencers and other brands

Take advantage of the entire sales week
With a foundational strategy, you can turn your Black Friday / Cyber Monday sales into a success. So take notes, take action, and start promoting!
Share the article
Topics