From matching tees with heart designs for you and your sweetheart to love notes on short sleeves and Valentine's sweatshirts for your online shop. 
Customize and order Valentine's Day shirts for a special someone, or ship them to all romantic and platonic lovers from fulfillment centers around the world.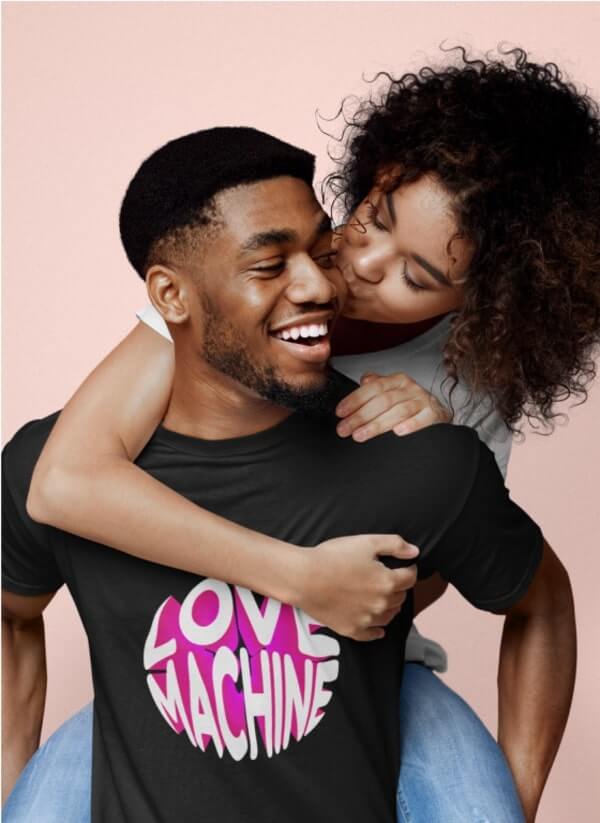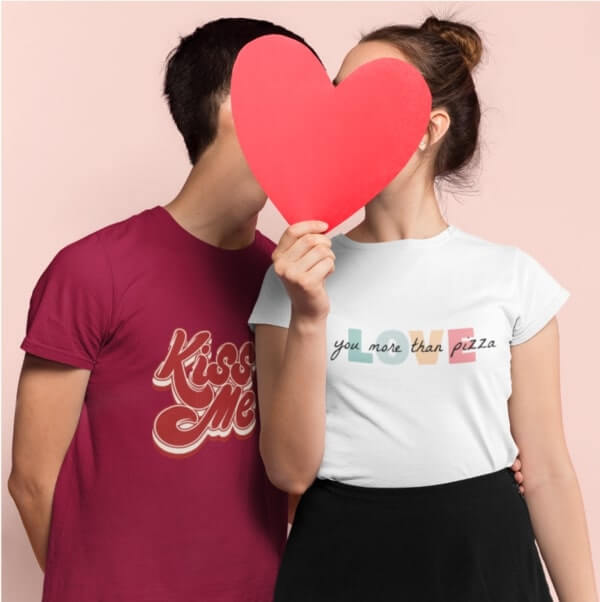 Make Your Own Valentine's Day Shirts
Create Your Own Custom Valentine Shirts!
We Have Custom Valentine's Day Shirts for Everyone
Valentine shirts for women, men, children, and every member of society – our collection of Valentine's Day t-shirts leaves nobody behind.
Order your own Valentine's Day shirt immediately or publish a holiday collection to your online storefront.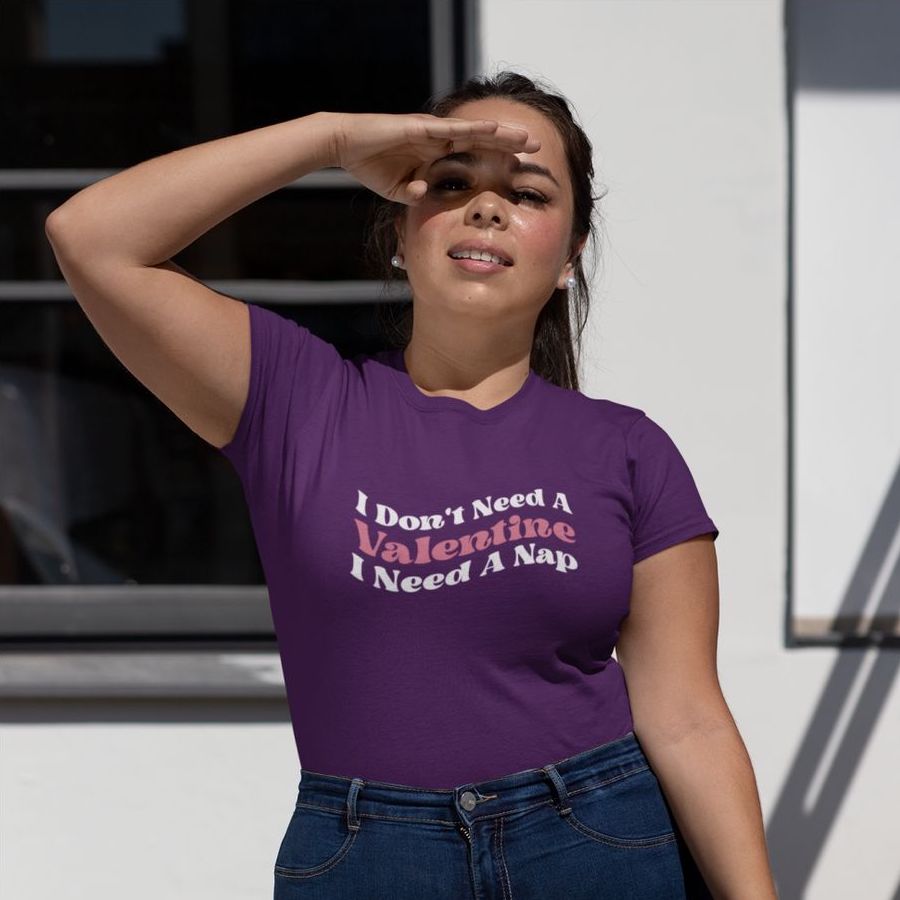 Send love to the women in your life or customers looking to buy women's Valentine's Day apparel as a gift. Choose a soft fabric t-shirt or create unique seasonal wear with sweatshirts – combine style with comfort for a sincere and cute gift.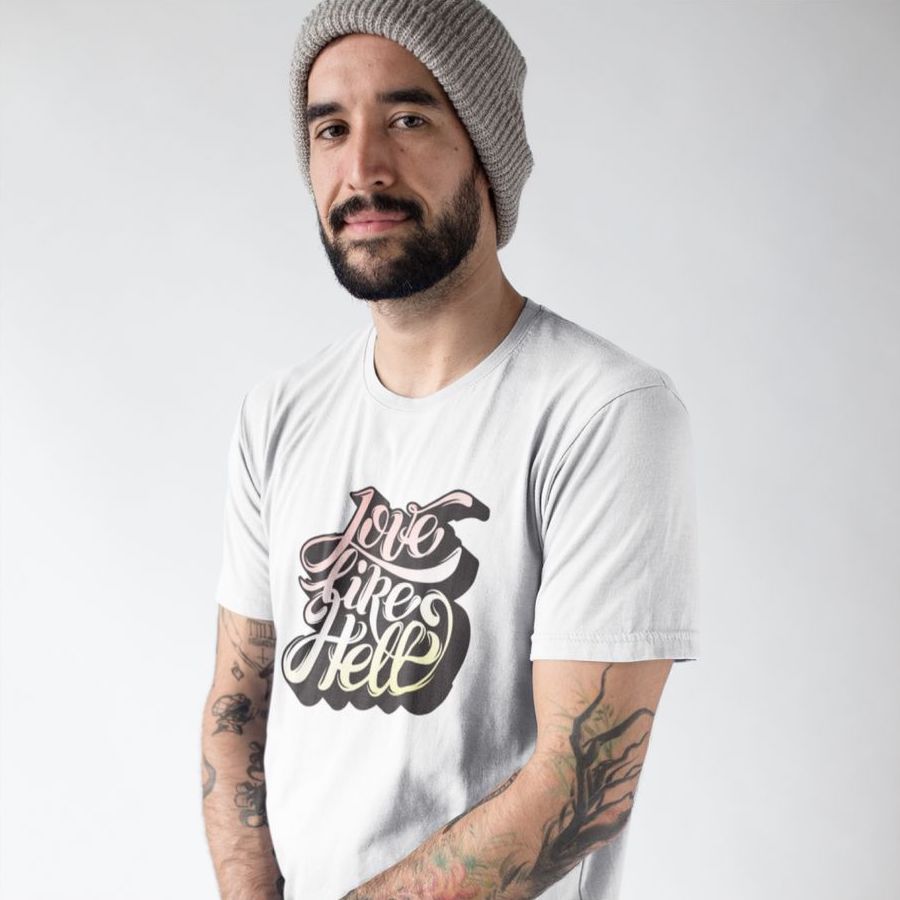 Our men's Valentine's shirt selection is a way to help the guys feel truly special and loved. The practical and stylish custom wear is perfect for a day at home or while out and about. Our brand tees with soft materials, color, style, and size options will be the ideal canvas for your manly Valentine's designs.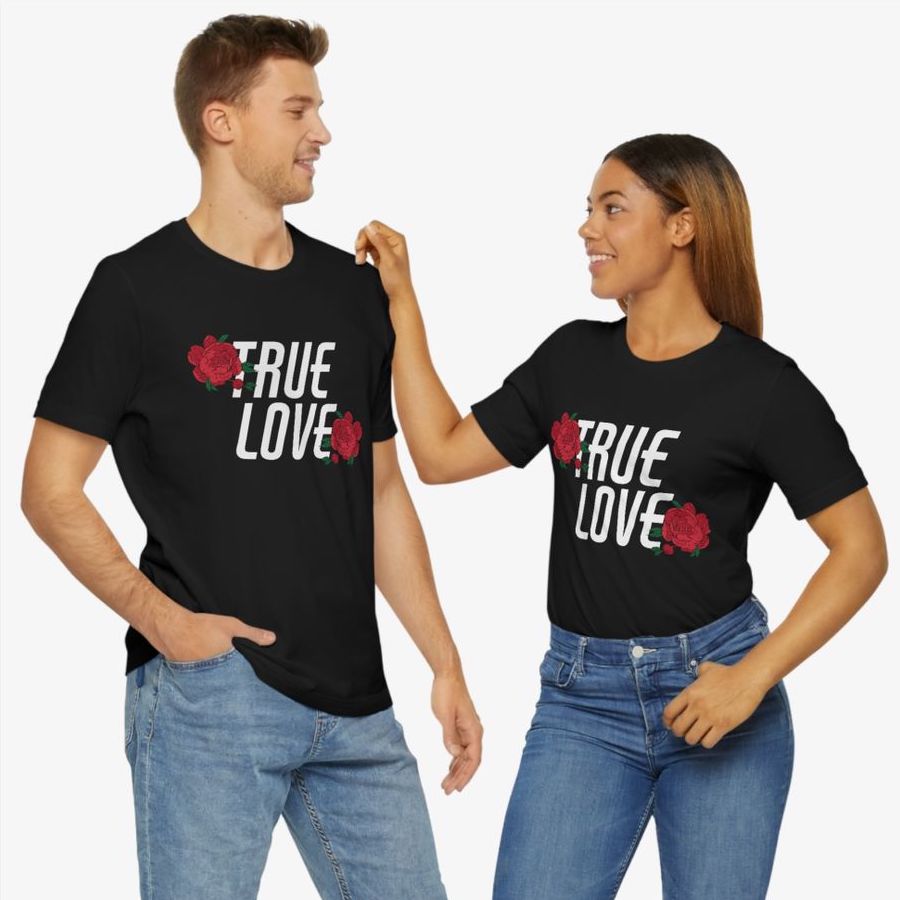 For designs that resonate with every wearer, simply filter out the unisex options in our Catalog. Love knows no bounds, so why limit yourself to gender-specific options? Find the right fit and spread love by adding custom designs for everyone.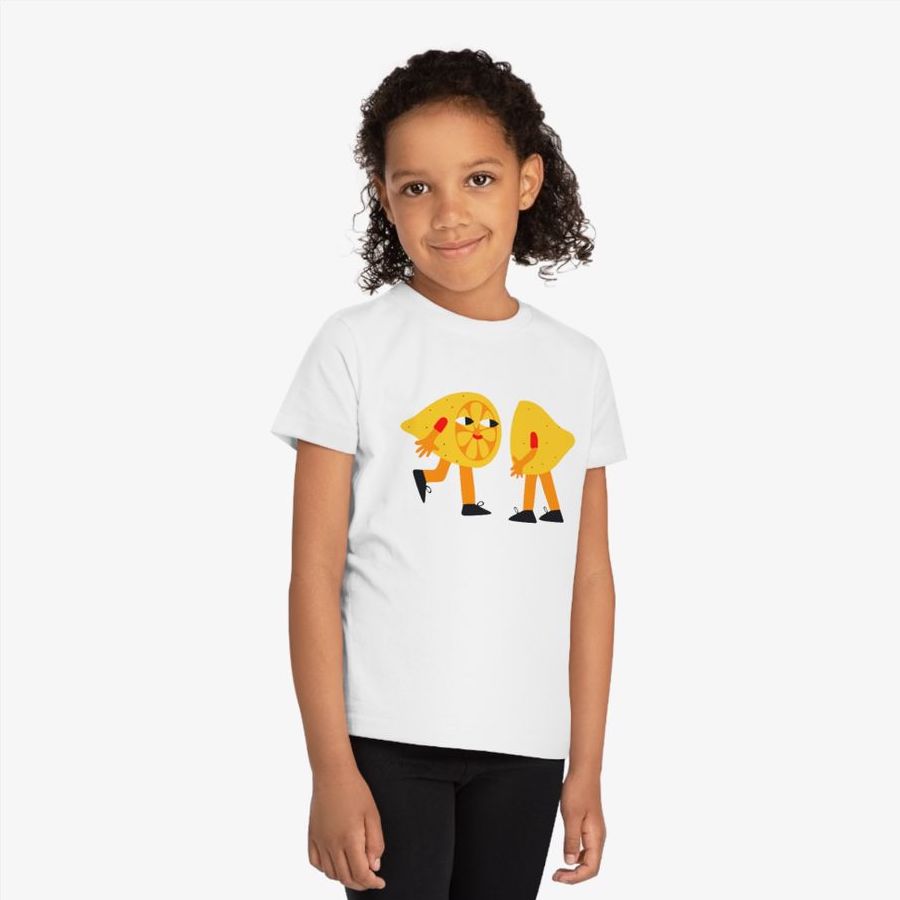 Don't forget the smallest members of the pack – design children's Valentine's Day shirts, from cute and matching t-shirts with the whole family to special designs just for them. Filter through our children's t-shirt options and find something fun to customize so that every little heart feels loved on Valentine's Day.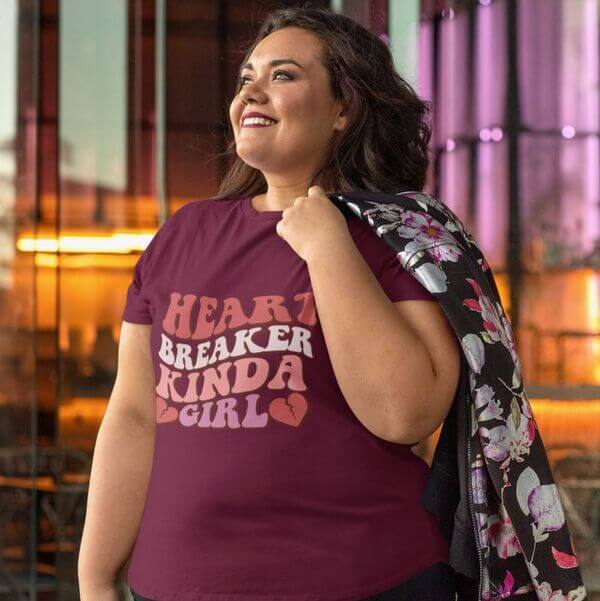 Plus-Size Valentine Shirts
As people prepare for the celebration of love, make sure to add plus-size Valentine's Day t-shirts for fits that everyone can enjoy. With Printify, you can easily add additional sizes and make your items a hit. Become a seller who thinks of all the details, offering shirts in sizes for everyone.
Create Valentine's Day Shirts in Three Simple Steps
Celebrate Valentine's Day with a unique collection of tees with your own heart-themed designs for the day of lovers. 
Design your products with stellar results in a matter of minutes – register to Printify, choose a product, and customize your design.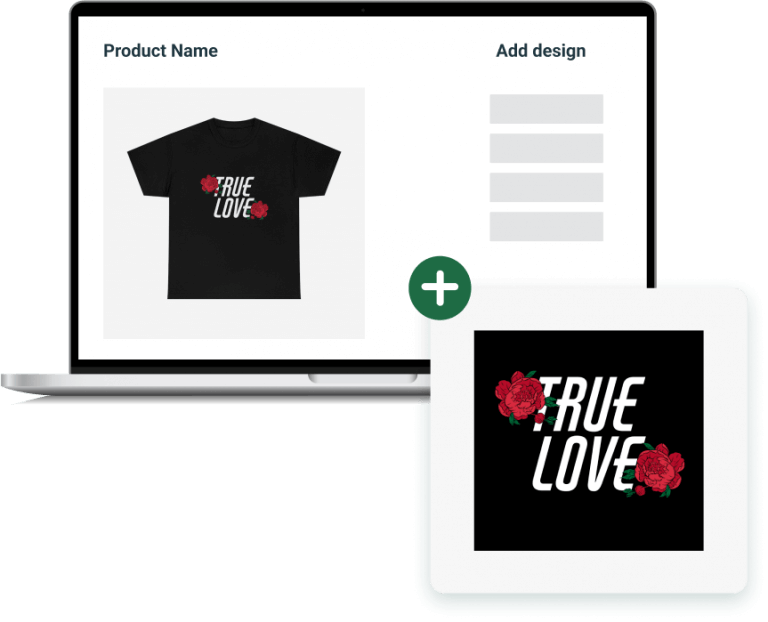 Create a free Printify account to unlock our platform's features. Don't forget to explore Printify Premium to get up to 20% off all product prices, leaving more room for profits for your eCommerce shop.
Head to the product Catalog and pick the perfect gift to customize for yourself, your sweetheart, or your store. Filter based on style, shape, color, and other criteria, and click Start designing to open a blank product template.
Add Your Lovey-Dovey Design
The Printify Mockup Generator will outline the print area and all resolution requirements. Upload pictures, add text, layers, and more. Remember to check the print preview page, make final adjustments, and order a sample yourself.
Create Your Own Custom Valentine Shirts!
Valentine's Day Shirt Designs
Not sure what design to put on your Valentine's Day t-shirts or sweatshirts? We've got you covered. Here are four trendy design ideas to spread the love and strive for personalized and popular Valentine's Day apparel.
Couples Valentine's Day Shirts
Match a Valentine's graphic tee with eye-catching designs. If it's couples you're going after – more power to you. Create couples Valentine's Day shirts from "He's My Valentine!" and "She's My Valentine!" to split hearts and more.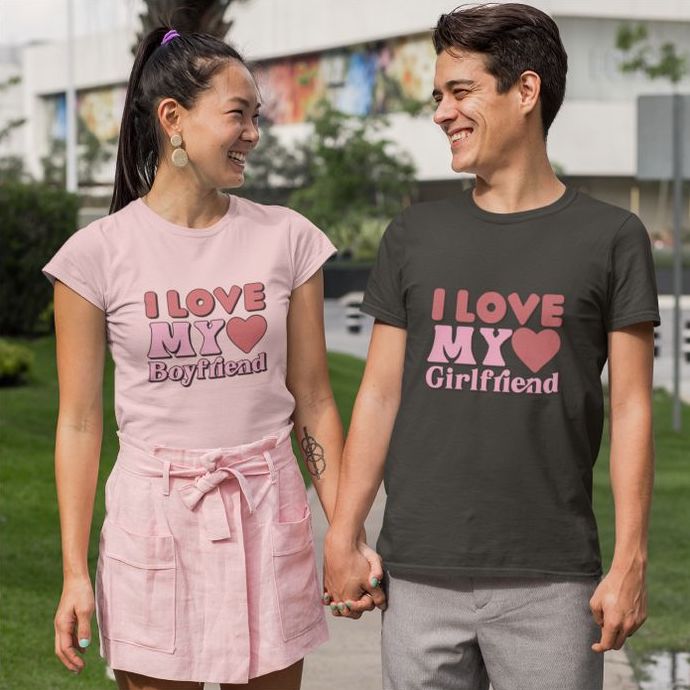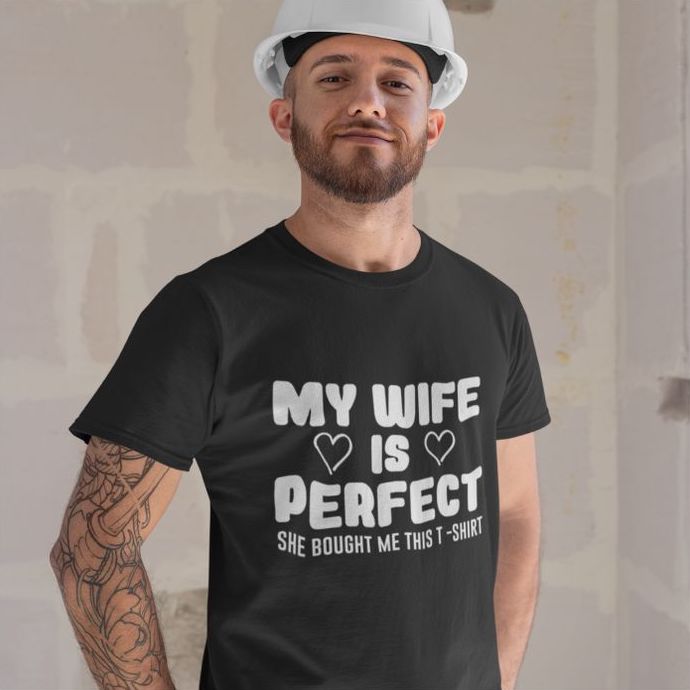 Shared laughs with shameless and funny Valentine's shirts – steal some smiles with slogans like "I love my girlfriend, but my wife hates her" or "Yes, she bought me this t-shirt". Alternatively, try cheeky anti-Valentine's Day shirts that make fun of the over-romanticized holiday.
Cute Valentine's Day Shirts
Add a touch of sweetness – a Valentine's Day shirt with lovey-dovey elements or romantic texts and titles. With a slight heart here and there, make sure your Valentine's Day shirts find the "Best Wife Ever" or "Perfect Hubby".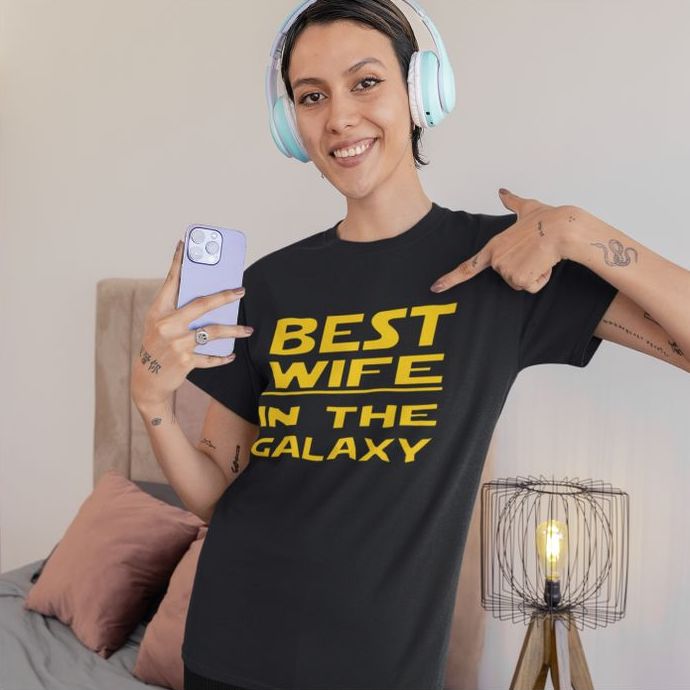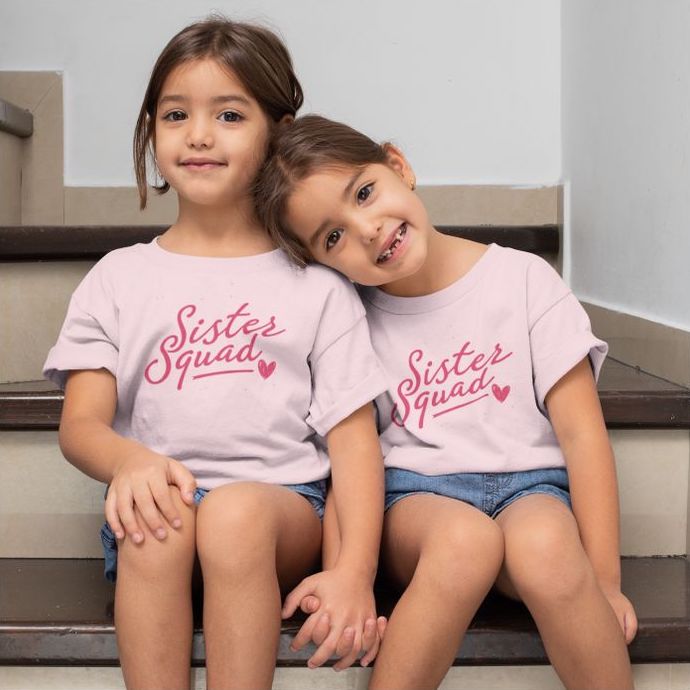 Family Valentine's Day Shirts
Create matching Valentine's Day shirts for every family member with cheeky family roles or heartfelt messages and photo memories. Use the day of the hearts to sell matching family bundles and sprinkle more love throughout the galaxy.
Want to check more Valentine's Day printables in the Printify product collection? Continue with our list of Valentine's Day gift ideas.
Why Sell Valentine's Day Shirts
Shirts are the most popular eCommerce products all year round, reaching a total 2023 market revenue of
Adult consumers are expected to spend an average of $192.8 on gifts for loved ones, marking an increase in Valentine's Day spending habits in 2023.
Holiday sales can significantly boost traffic as users browse and look for lists and advice on what to gift their Valentine. The answer is simple – stylish and unique Valentine's Day tees.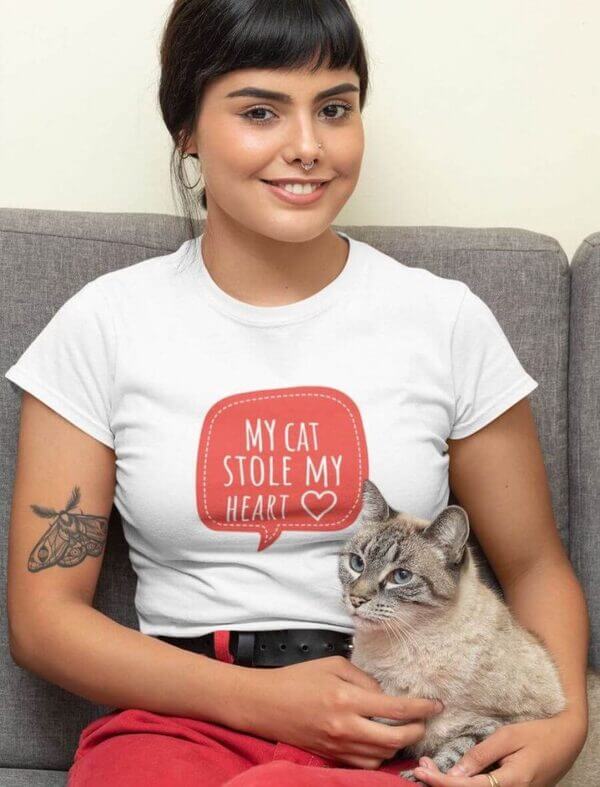 Start Selling Valentine's Day Shirts With Printify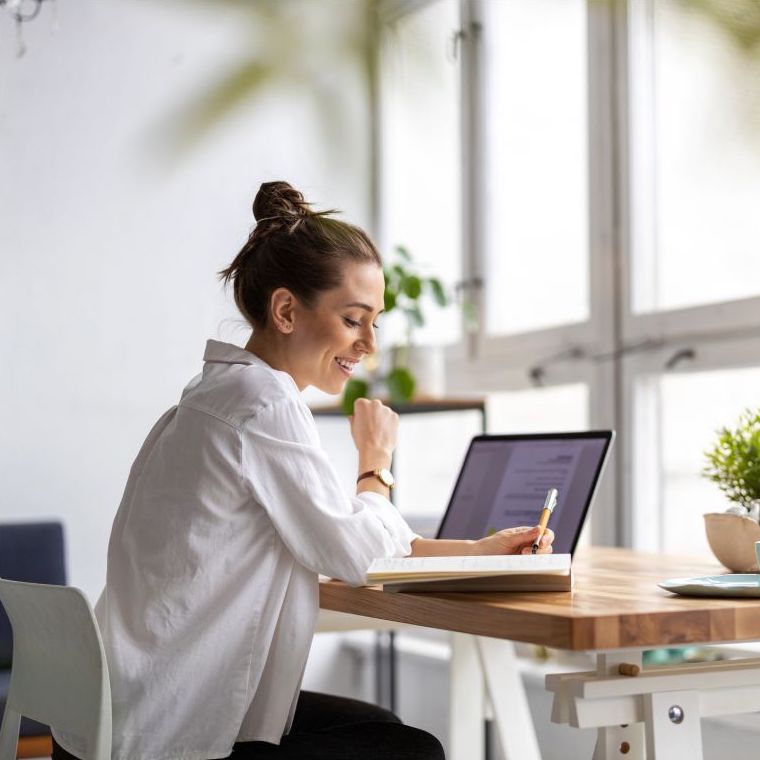 List Valentine's Shirts on Your Online Store
Integrate your storefront with Printify from some of the best eCommerce platforms available, like Shopify, Etsy, WooCommerce, and eBay. Search and choose the best sales channel for your skills and eCommerce needs.
Frequently Asked Questions
Check Out Other Lovely Products We Offer
Create Your Own Custom Valentine Shirts!