From matching tees and heart designs for you and your sweetheart to inspiring long sleeves and cupid-worthy sweatshirts for your online shop. Customize Valentine's Day shirts for a special someone and ship them to yourself or your customers around the world.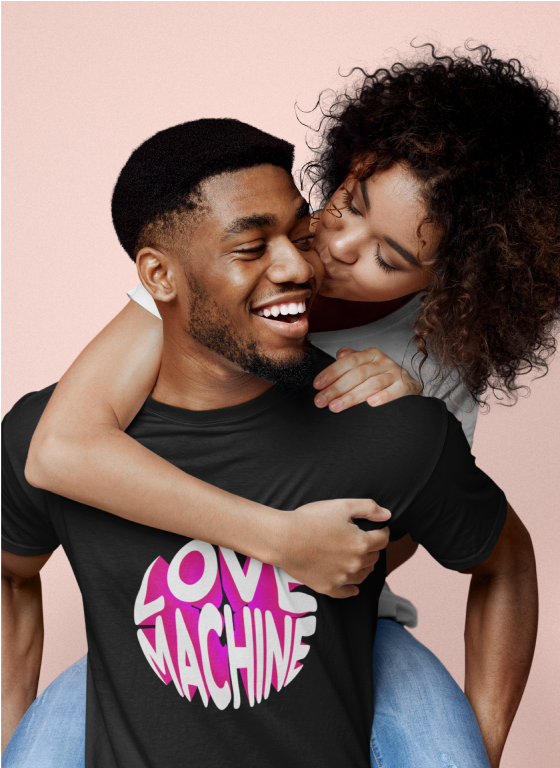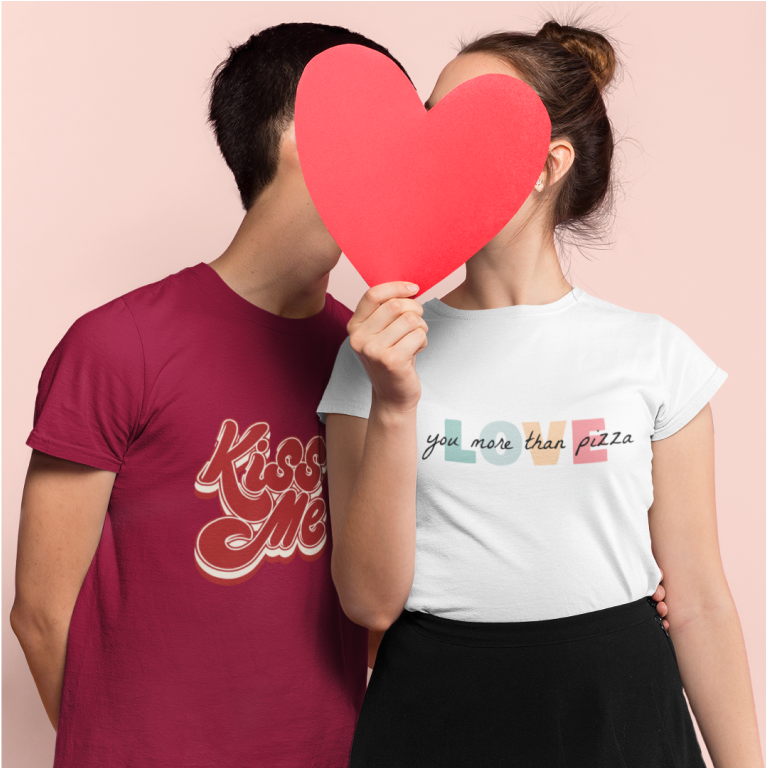 Make Your Own Valentine's Day Shirts
Create Your Own Custom Valentine Shirts!
Create Valentine's Day Shirts in Three Simple Steps
Celebrate Valentine's Day with a unique collection of tees and heart-themed designs by creating your own special apparel for the day of lovers. Results can be achieved in just mere minutes. All you need to do is register to Printify, choose a product, and customize your design.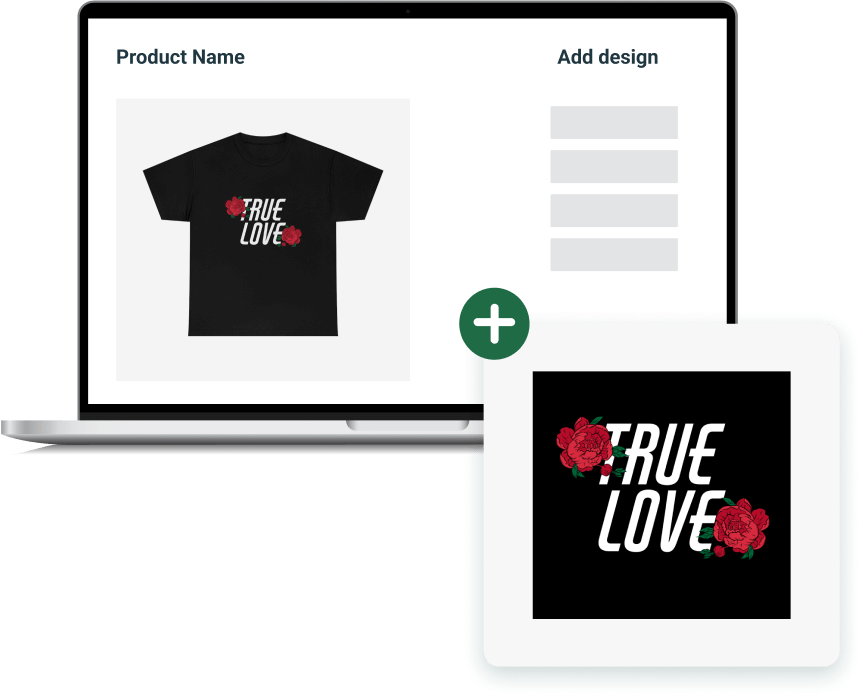 The first step is creating a Printify account by registering on our website. Use your email address to become a member of our community and unlock all the benefits of our platform. Don't forget to explore Printify Premium to get up to 20% off all product prices, leaving more room for profits for your eCommerce shop.
Head to our product catalog and pick the perfect gift to customize for yourself, your sweetheart, or your store. Find the right t-shirt or sweatshirt based on style, shape, color, or any other criteria important to you. Then click Start designing and get ready to design something special with love.
Add Your Lovey-Dovey Design
Our Mockup Generator will let you know the file requirements for existing designs, as well as create your own. Add pictures, text, and layers, and even create patterns with the new pattern tool. Don't forget to check the preview and make final adjustments to reach the best results.
We Have Custom Valentine's Day Shirts for Everyone
From women, men, and children, to each and every member of society – we have t-shirts for everyone. Find a shirt you like or one that will make others fall in love with your brand, and customize the perfect gift for a special someone by designing Valentine's Day t-shirts for everybody.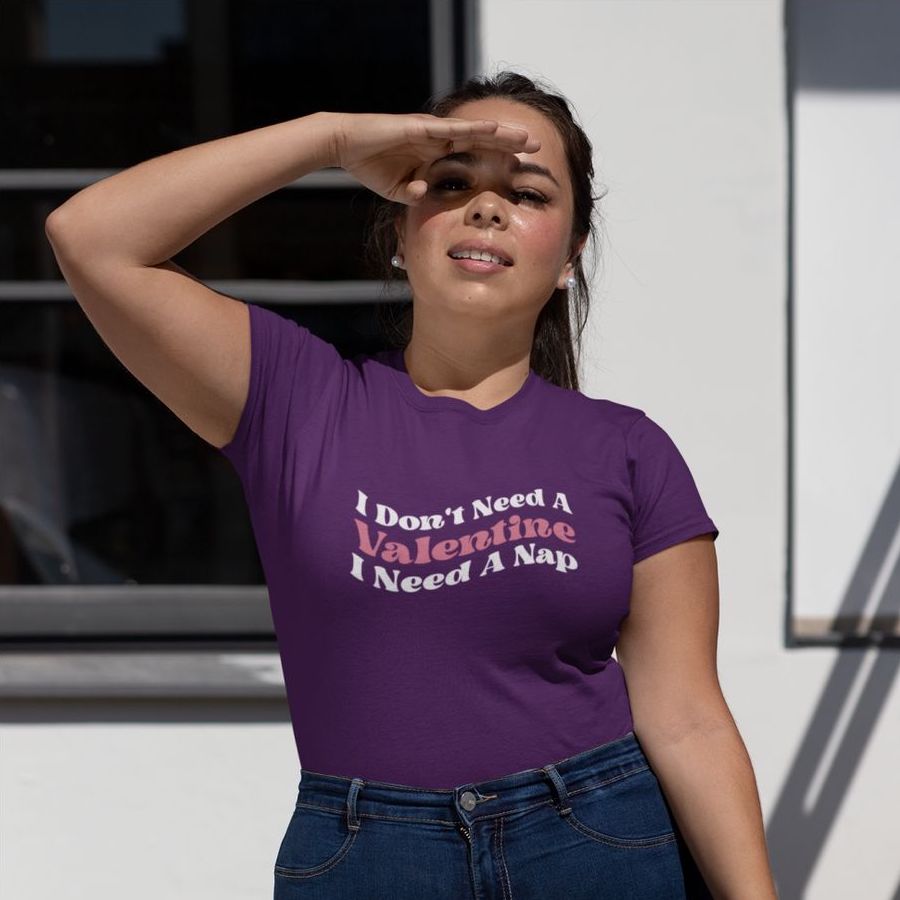 Send love to your lady friends or customers by creating women's Valentine's Day shirt designs – the perfect addition to every wardrobe and online store. Choose a soft fabric t-shirt or create unique season wear with sweatshirts. Combine style with comfort, adding practicality to a sincere and cute gift.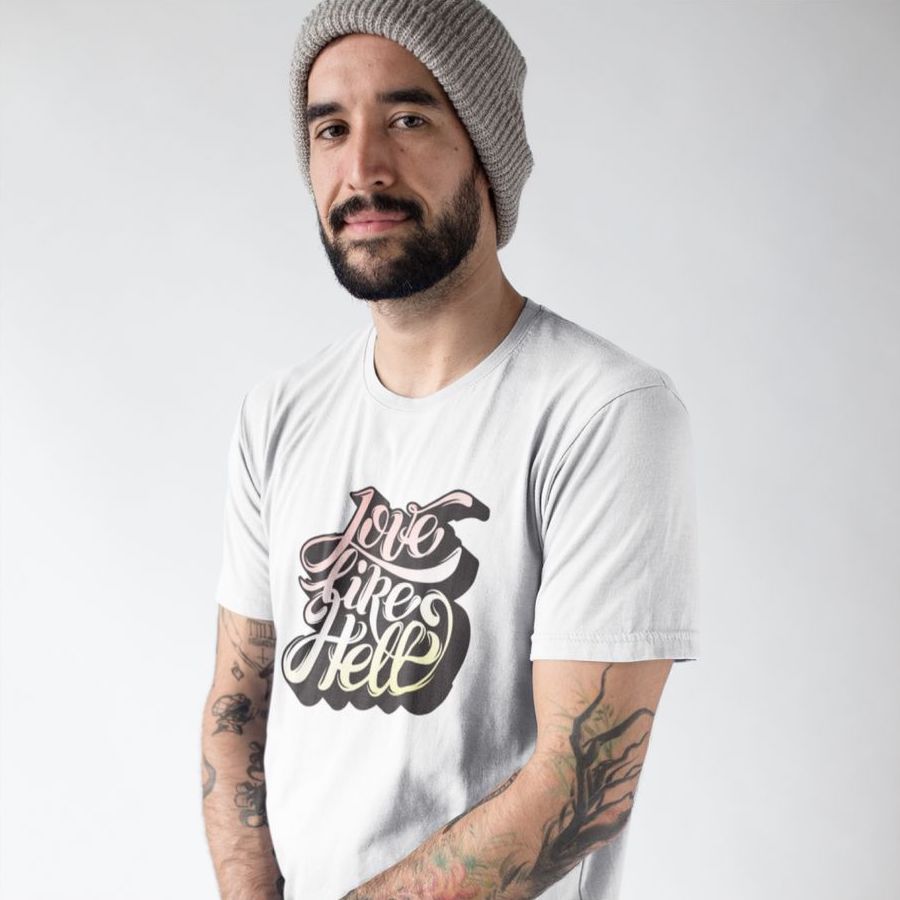 Valentine's Day t-shirts will be every man's best friend, making them feel special and providing comfort daily. The practical and stylish custom wear is perfect for a day at home or while out and about. Our brand tees with soft materials, color, style, and size options will be the ideal canvas for your manly Valentine's designs.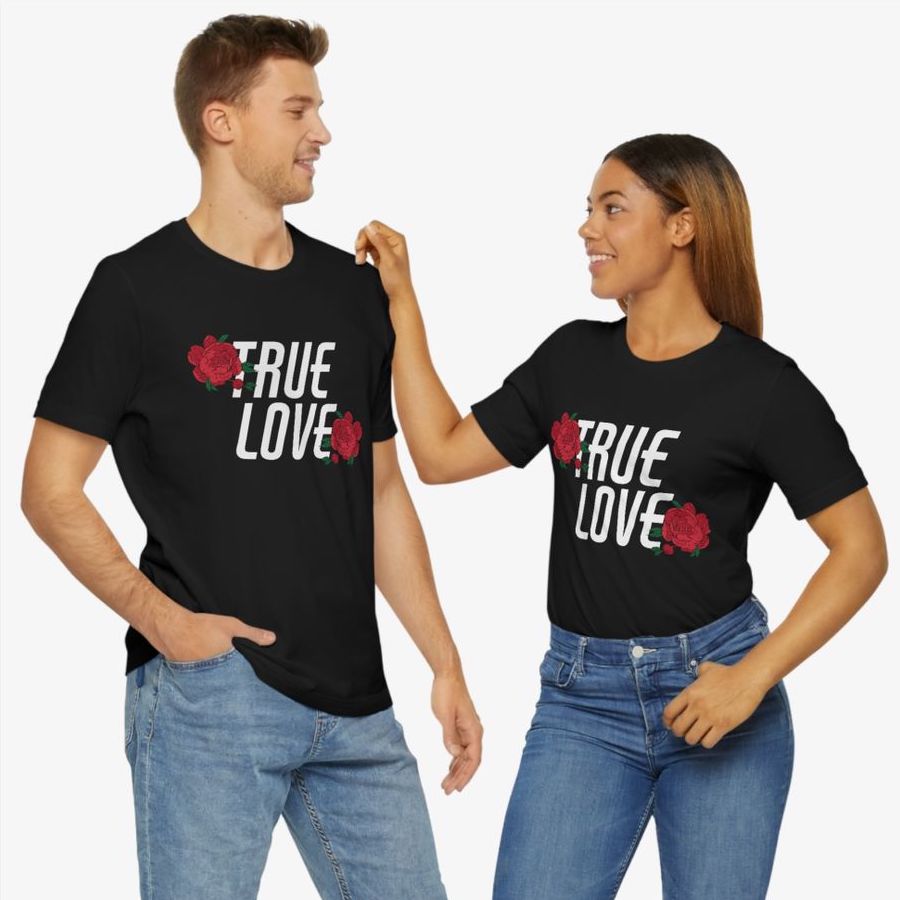 If you want to focus on designs that match every wearer, filter out the unisex options in our catalog. Love is for all, so why limit yourself to gender options? Find the right fit and spread the love by adding custom designs for everyone.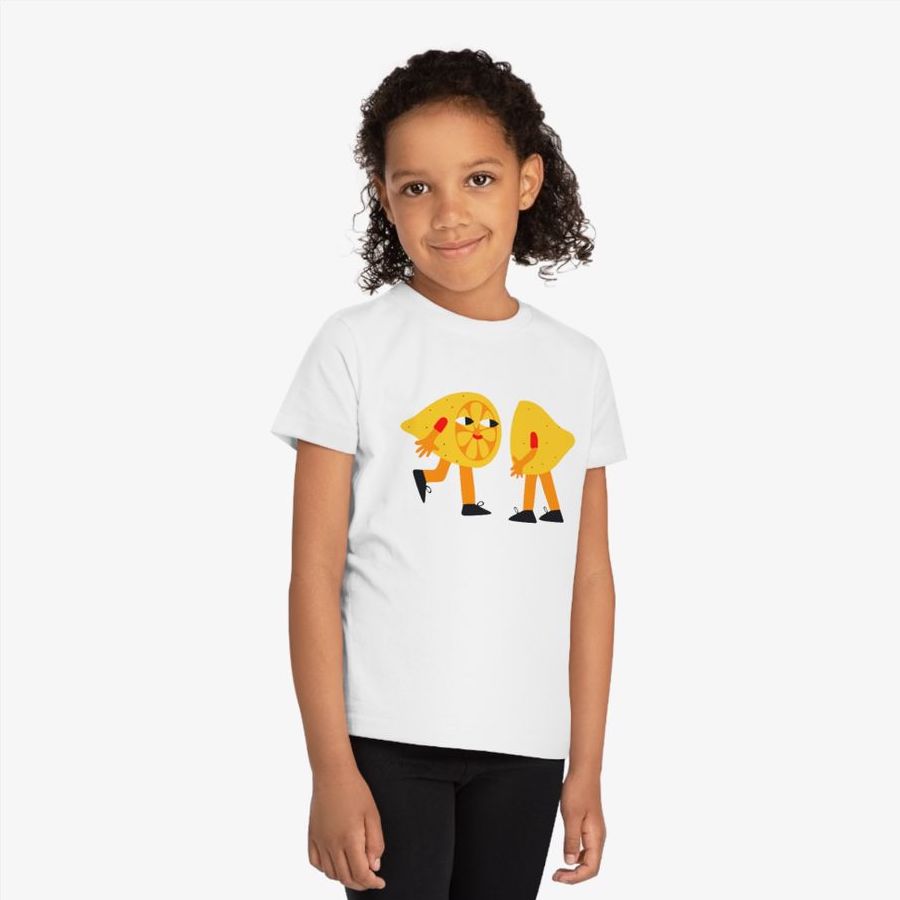 Don't forget the smallest members of the pack – design Valentine's Day t-shirts for kids. From cute and matching t-shirts with the whole family to special designs just for them. Filter through our kids' t-shirt options and find something fun to customize so that every little heart feels loved on Valentine's Day.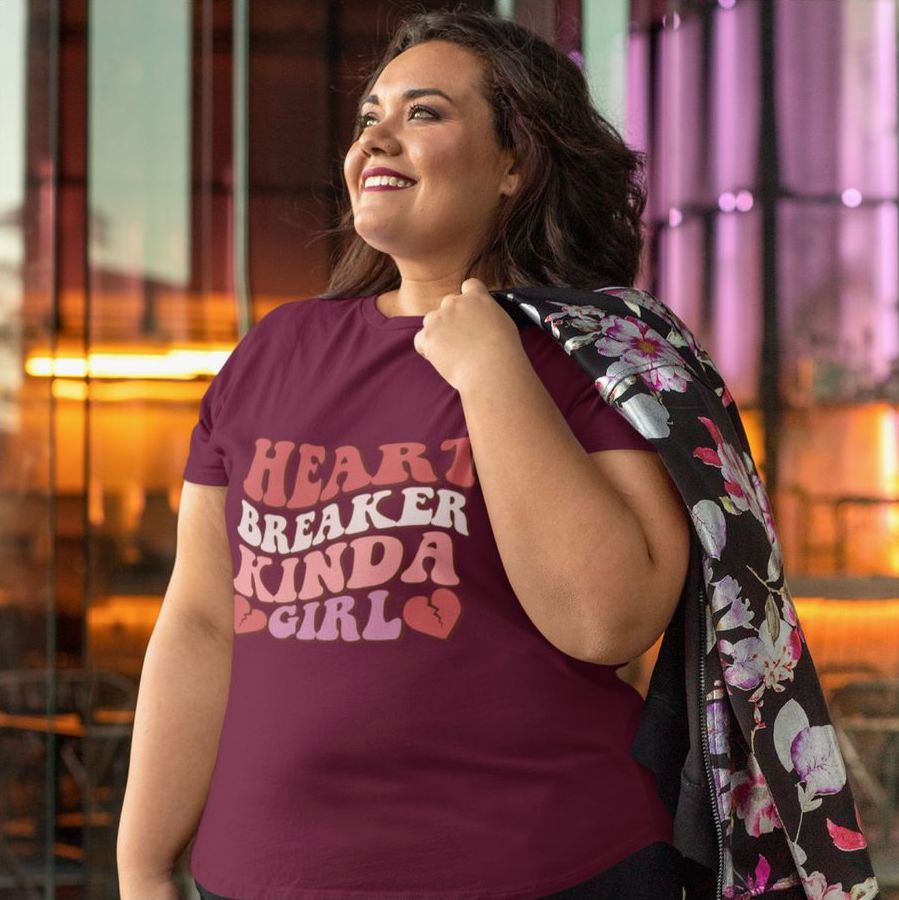 Plus-Size Valentine Shirts for Inclusivity
As people prepare for the celebration of love, make sure to add Valentine's Day t-shirts of all sizes, so nobody feels left out. With Printify, you can easily add additional size options and make your items a hit. Become an all-inclusive seller with friendly t-shirt options for every member of society.
Different Types of Valentine's Day Shirts for Different Types of People
Variety is key in life. Especially if you're running a business. Choices vary based on people's tastes, styles, and occasions. Keep that in mind when creating your custom wear for Valentine's Day.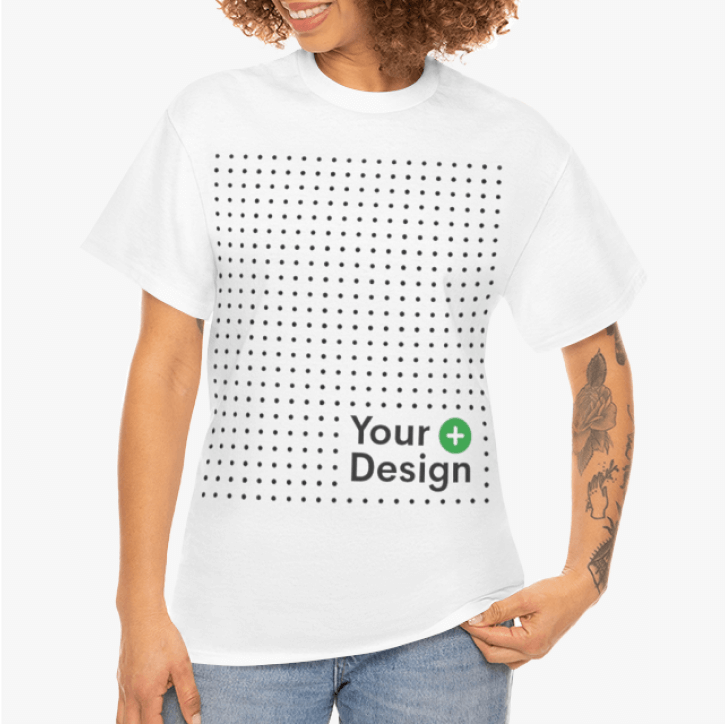 Let's start our showdown with the classics – a t-shirt. One of the most popular and evergreen products out there that can be found in almost every closet. A t-shirt is a versatile canvas for your Valentine's Day designs. They vary in materials, styles, lengths, neck types, and other criteria.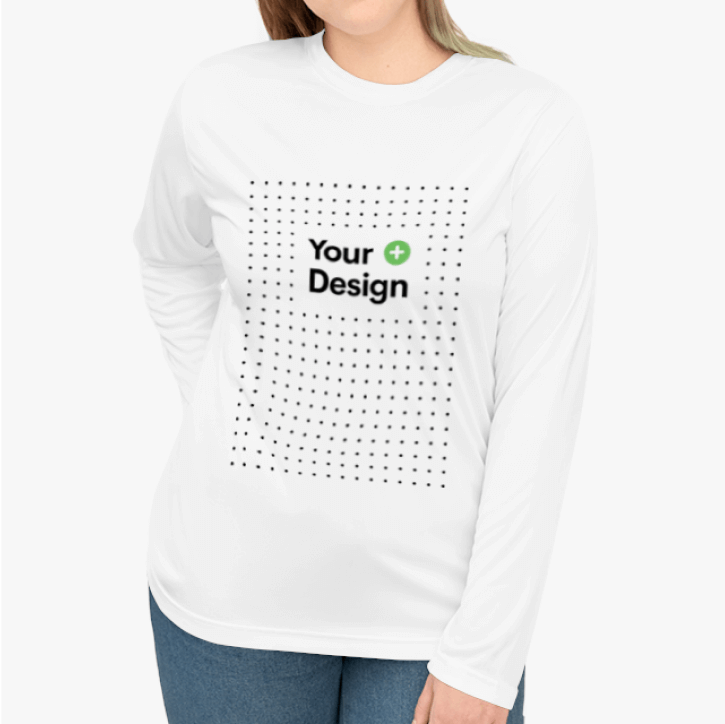 Long-Sleeve Valentine Shirts
No matter the season or style of the wearer, a long-sleeve shirt will express love just as much as a t-shirt. From a cozy day at home to a night in the town, a long-sleeve shirt will pair well with a comfy pair of jeans just as much as a trendy skirt. Search for long sleeves in our catalog and find the best results for different styles and occasions.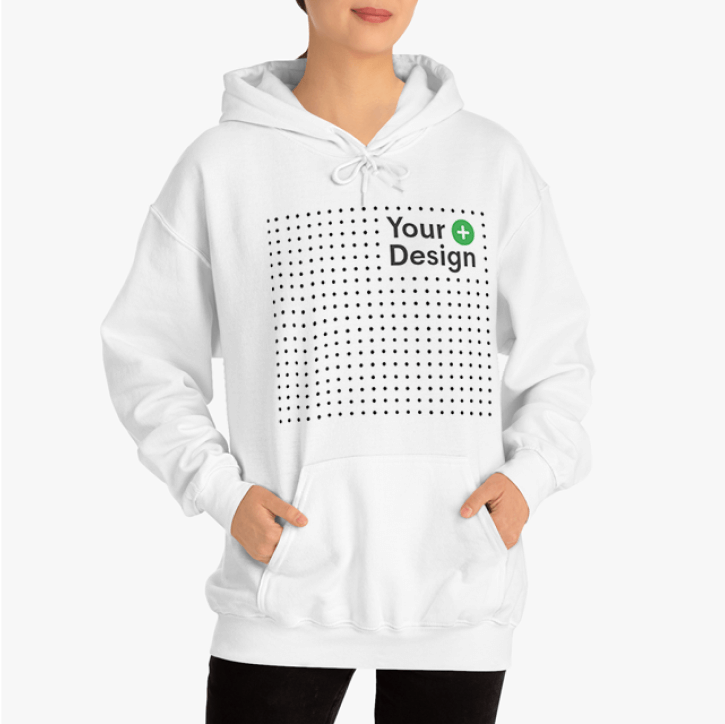 Valentine's Day Sweatshirts
Why limit yourself to Valentine's Day t-shirts? Nothing warms the heart like a cozy sweatshirt with love-themed designs. They have shirt in the name, don't they? From warmer options throughout the seasons to stylish additions to summer styles, filter out our sweatshirt selection and pick a unique custom wear for your Valentine's designs.
Create Your Own Custom Valentine Shirts!
Valentine's Day Shirt Designs
If you're feeling low on inspiration and don't know what design to put on your Valentine's Day t-shirts or sweatshirts, we're here to help. Printify has free design templates for t-shirts. But that's not all. Below are four trendy design ideas to try out this year. Spread the love with customization and strive for great results with Valentine's Day t-shirts.
Couples Valentine's Day Shirts
There's nothing lovelier than matching Valentine's shirts with eye-catching designs. If it's couples you're going after – more power to you. These shirts open up a lot of possibilities for stylish ideas. From "He's My Valentine!" and "She's My Valentine!" to split hearts and more. If your customers are a match made in heaven, they'll want to have one of these matching couple's t-shirts.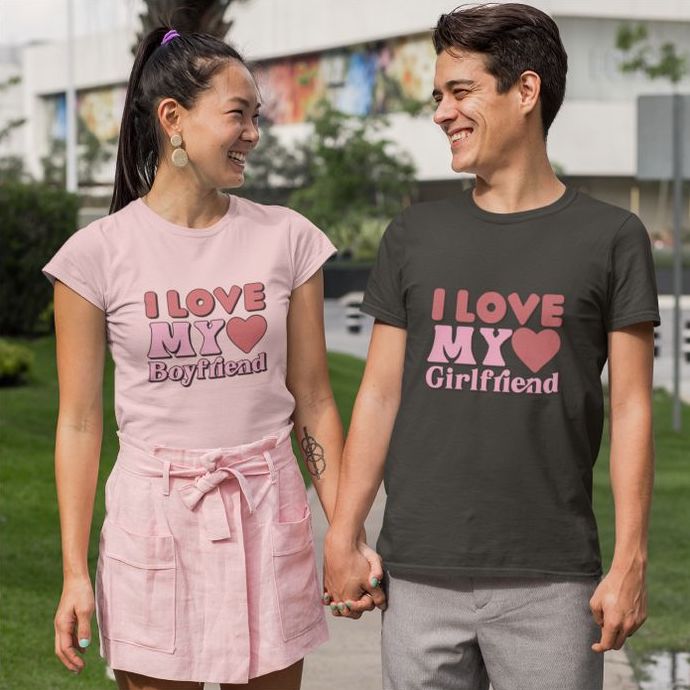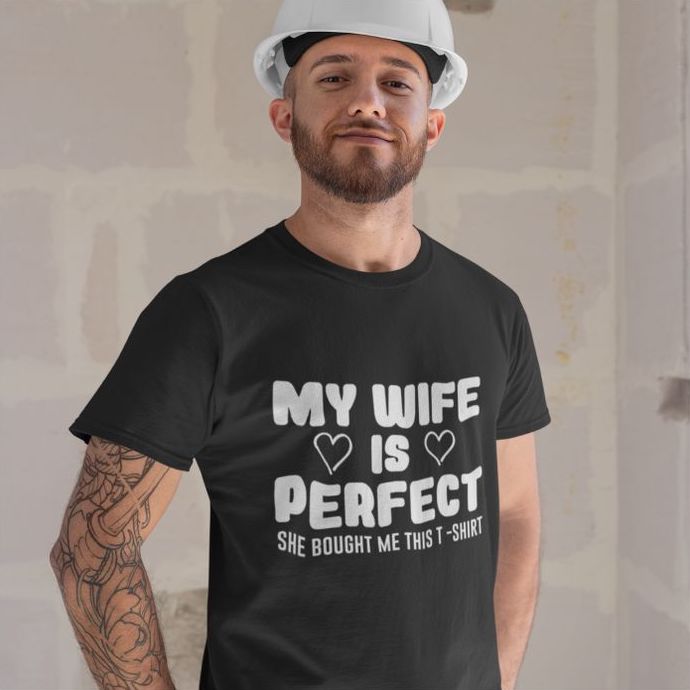 Whether people have been together for a week, a month, or a year, the value of humor cannot be overstated. A balanced sense of humor can have a positive effect and far-reaching impact on any relationship. While there's nothing wrong with shirts that say "I love my girlfriend", adding "but my wife hates her" or "yes, she bought me this t-shirt" will surely steal some smiles.
Any store and person can benefit from a touch of sweetness, from simple designs with lovey-dovey elements to romantic texts and titles. Every "Best Wife Ever" or "Perfect Hubby" will appreciate a lovely shirt for Valentine's Day. While a cute heart here and there will make a great part of an outfit all year round.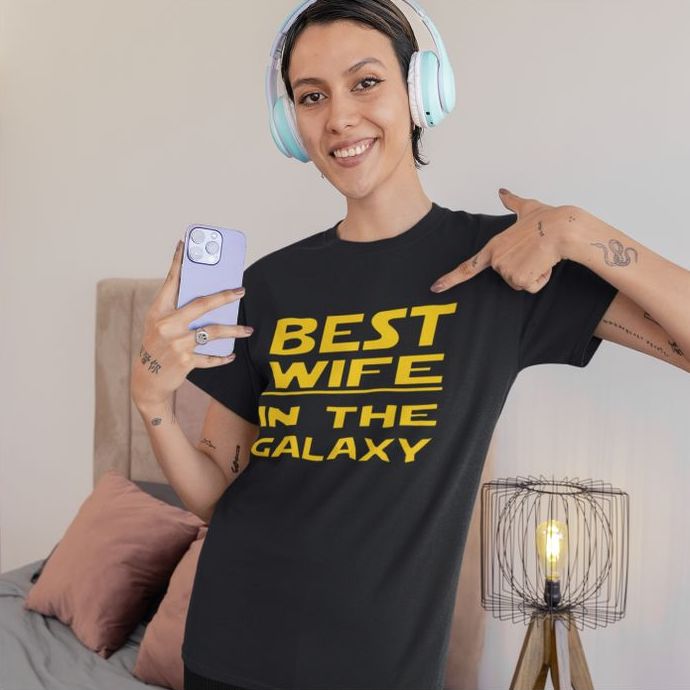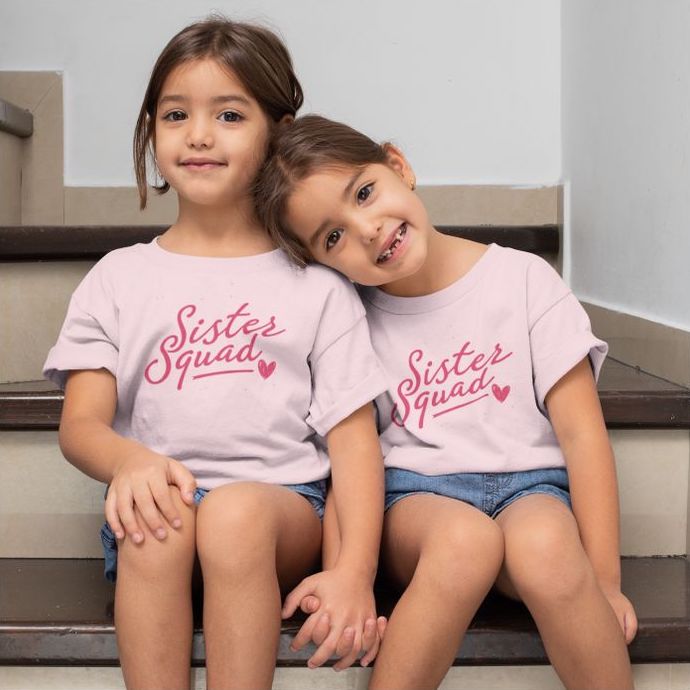 Family Valentine's Day Shirts
Create lovely designs for every family member. Put simple family roles in hearts or express love and appreciation with heartfelt messages or imagery. Valentine's Day shirts for families will be a hit for those who want to match on the day of hearts, spreading love and a sense of belonging with cute designs for everyone.
Create Your Own Custom Valentine Shirts!
Why Sell Valentine's Day Shirts
Shirts are the most popular eCommerce products all year round, reaching
The diversity in offers, wallet-friendly prices, and high demand for custom apparel makes them the ideal choice for an eCommerce business, leaving high opportunities for profits on a global scale.
Furthermore, holidays and special occasions boost traffic and search for special gifts and opportunities to purchase something unique. Utilize this chance and reach great results by giving people what they want – epic shirts for Valentine's Day.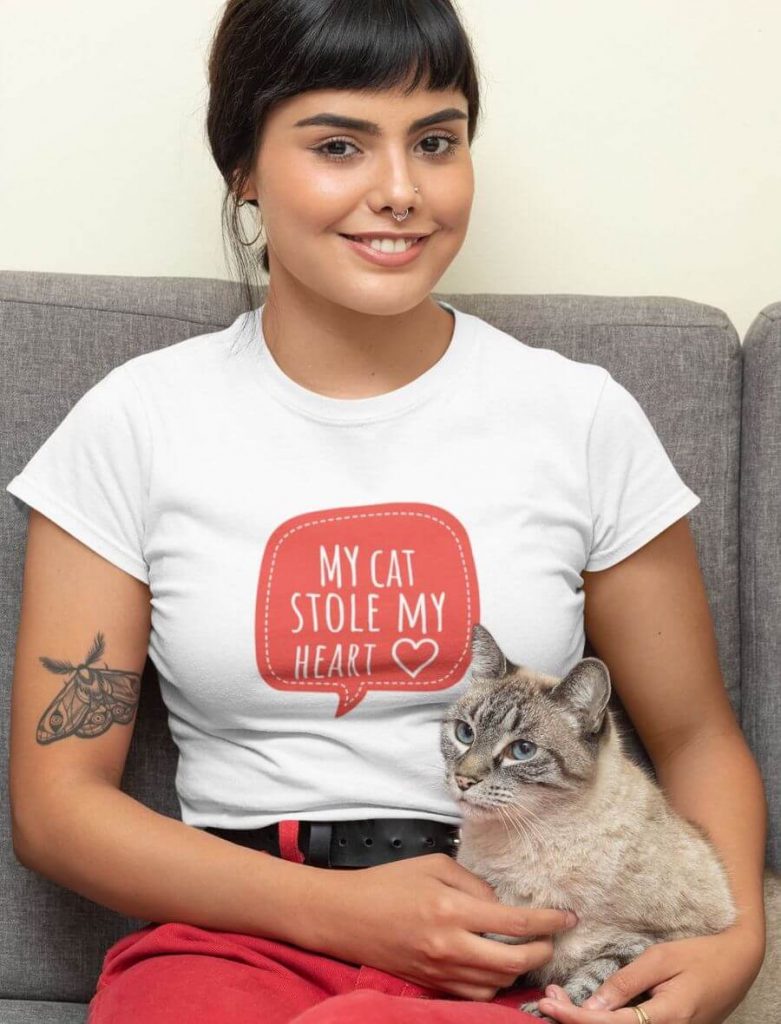 Start Selling Valentine's Day Shirts With Printify
Everyone loves an awesomely designed shirt, whether your customers are single, in a relationship, or married. With Printify, you can easily create a cute collection of romantic Valentine's shirts to help your love-struck customers celebrate the day of love in style.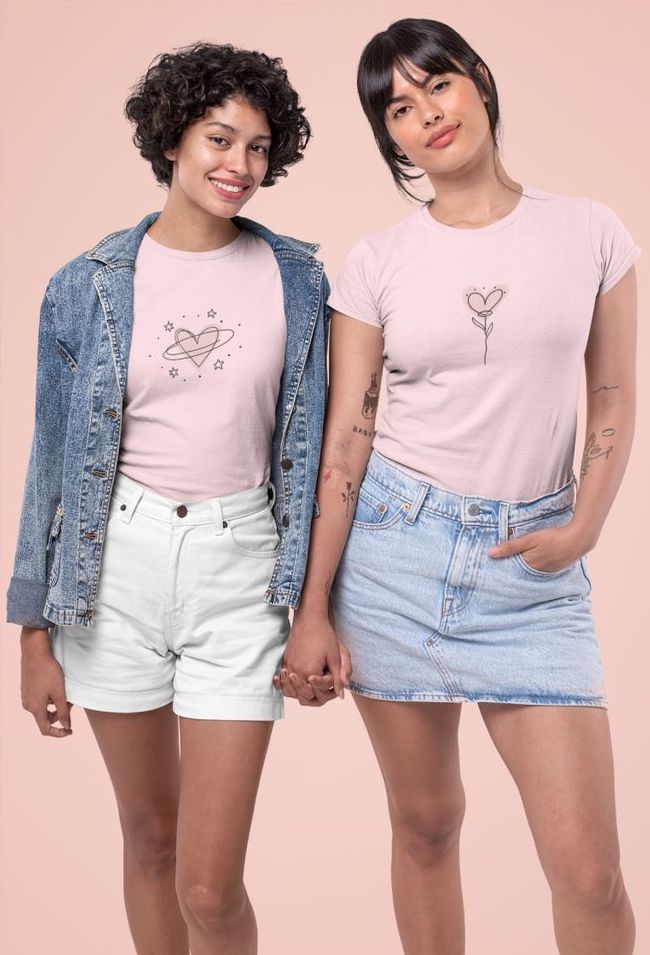 Frequently Asked Questions
Check Out Other Lovely Products We Offer
Create Your Own Custom Valentine Shirts!