From silly to hilariously adorable – funny Christmas gifts come in all shapes, sizes, and any color that can be printed.
Printify will help you find the gifts you're looking for!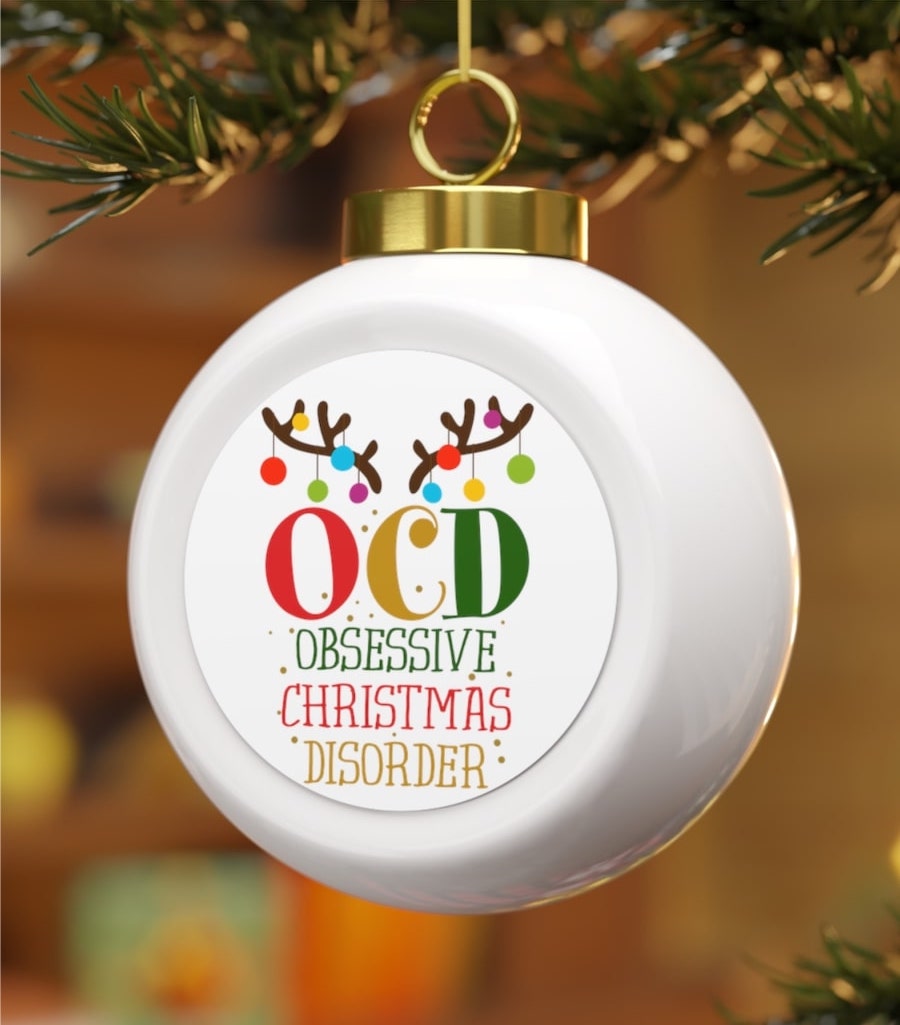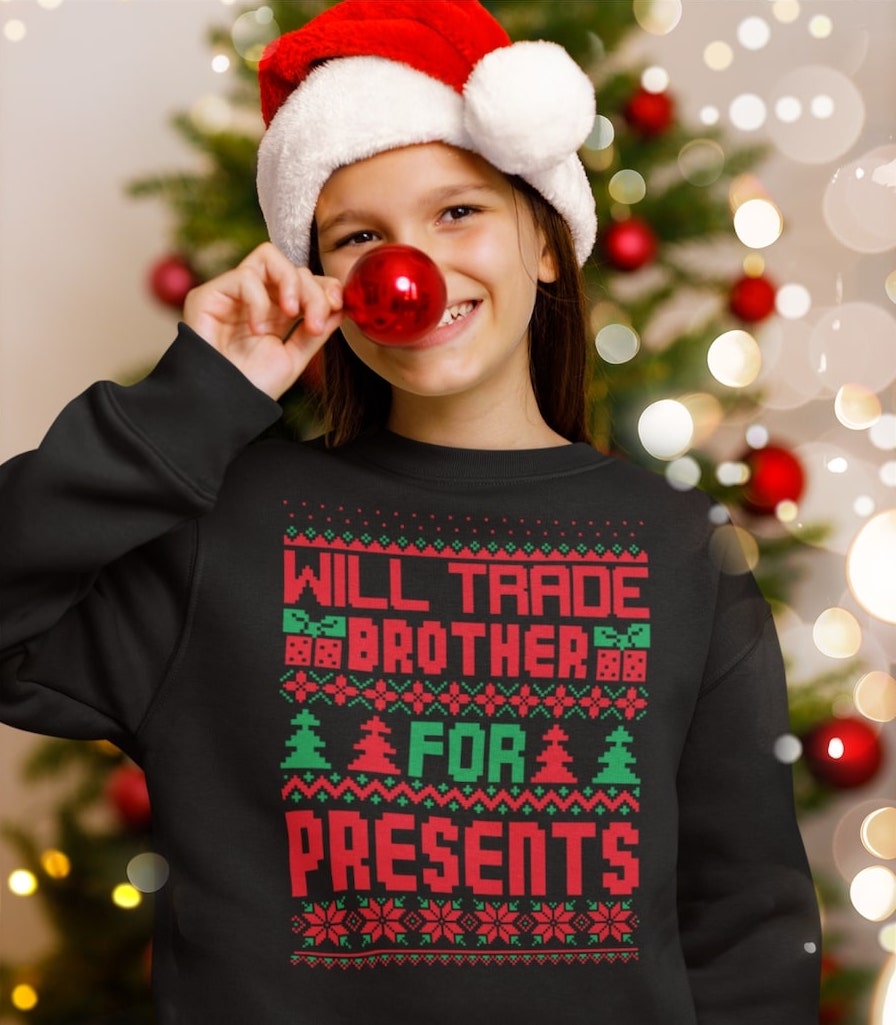 Funny Christmas Gifts in a Few Clicks
Create Funny Christmas Gifts
How to Make Funny Christmas Gifts in Three Easy Steps
Use Printify to create stunning holiday gifts and bring joy, laughter, and at least one smile to any party this festive season.
Prepare them in advance for a memorable holiday party at your house with family and friends, Secret Santa with coworkers, or your own eCommerce store by following a few easy steps.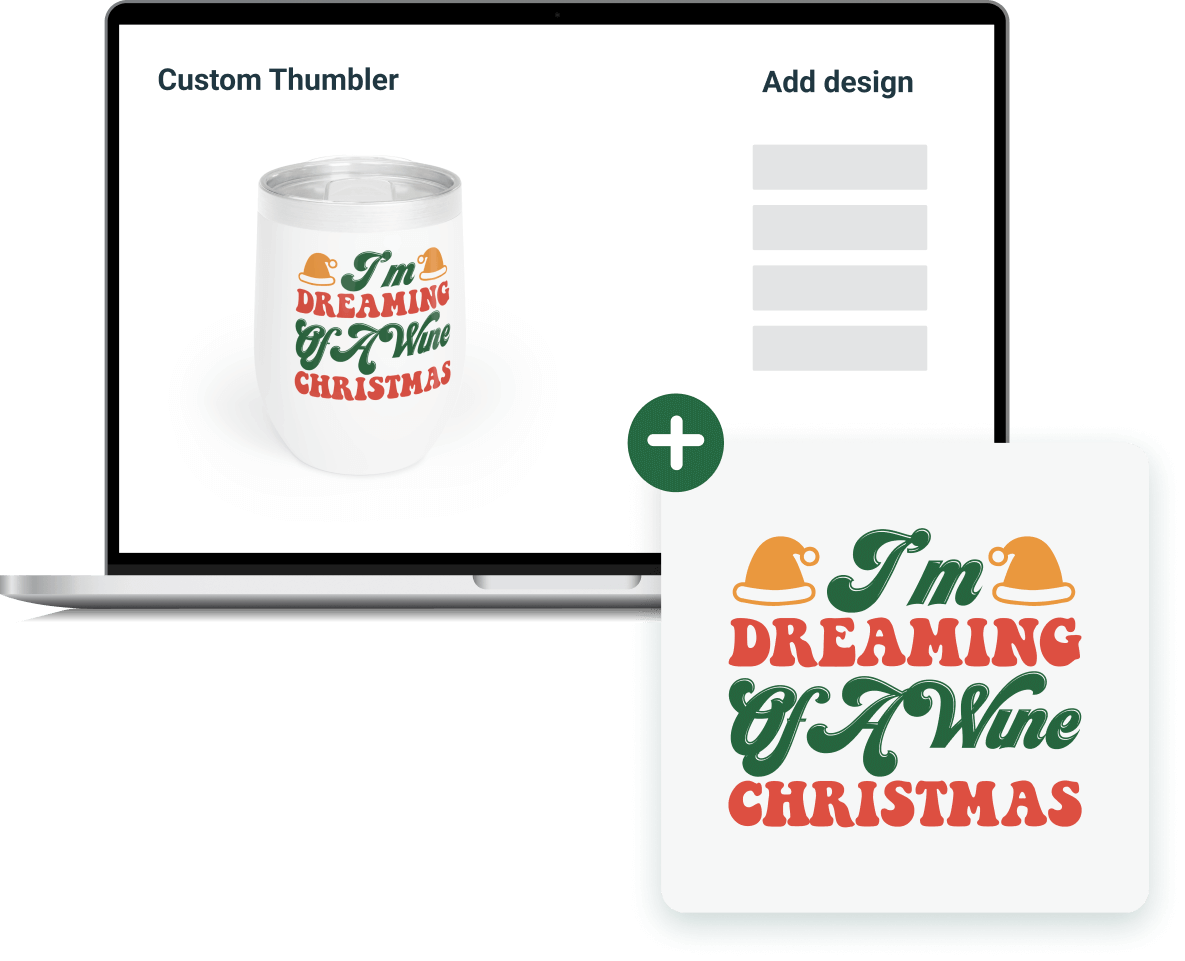 Register an account on Printify to access all of our products and services.
Enter an email and create a password, or use your Gmail account to sign in, then answer a few quick questions to get started.
Choose a Christmas Gift to Customize
Go through our Product Catalog to find gifts that are sure to bring laughter to anyone's face once you cover them in your hilarious designs.
From bestselling shirts and socks to games, Christmas party supplies, and pet merchandise – we have it all and more.
Try out our user-friendly Mockup Generator to upload or create designs with high-quality free graphics and useful design tools.
If you're not feeling a creative spark just yet – use our Shutterstock integration to find the best premade and print-ready designs for your hilarious merch.
10 Funny Christmas Gifts: Unwrap Laughter Within Customization
We're here to guide you through both very popular and slightly more uncommon goods to wrap in festive cheer with some uniquely silly product personalization.
It's time to spread the holiday spirit in the most comical and quality way!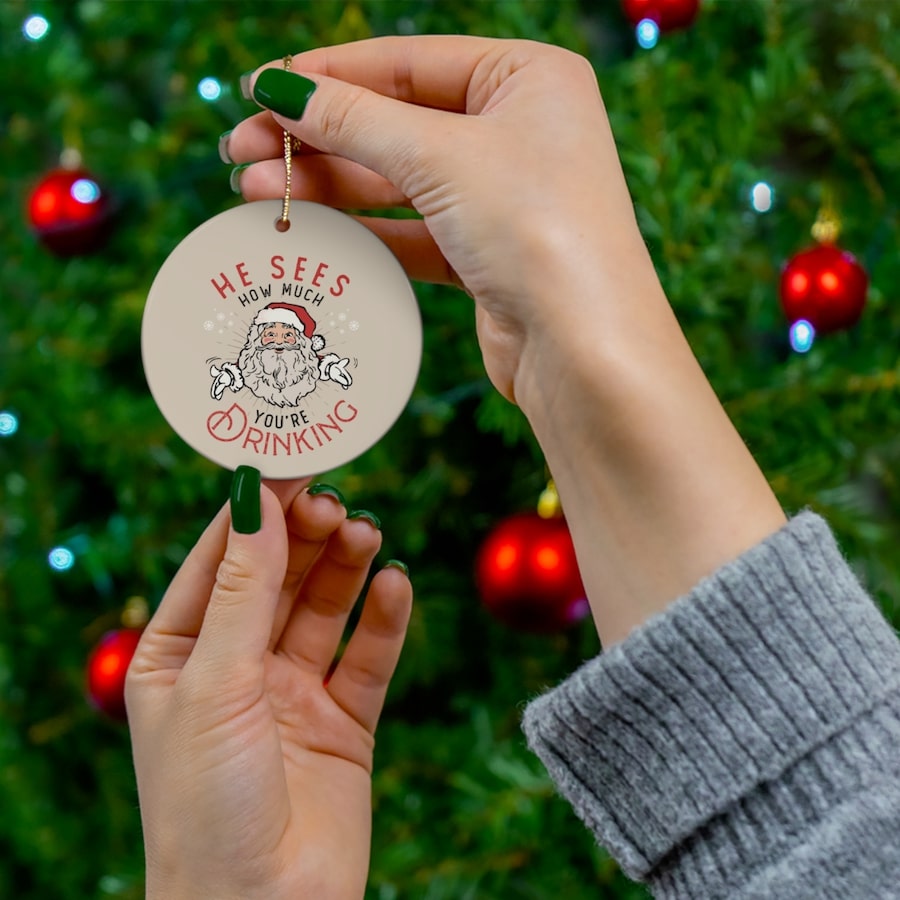 1. Funny Christmas Ornaments
There's nothing as reliable as a funny Christmas decoration. Why? Because even if the recipient hates it, they only need to look at it once a year.
The decorations available in our Catalog range from ceramic and glass to metal and are sure to become the stars of the show at any home and tree they end up in.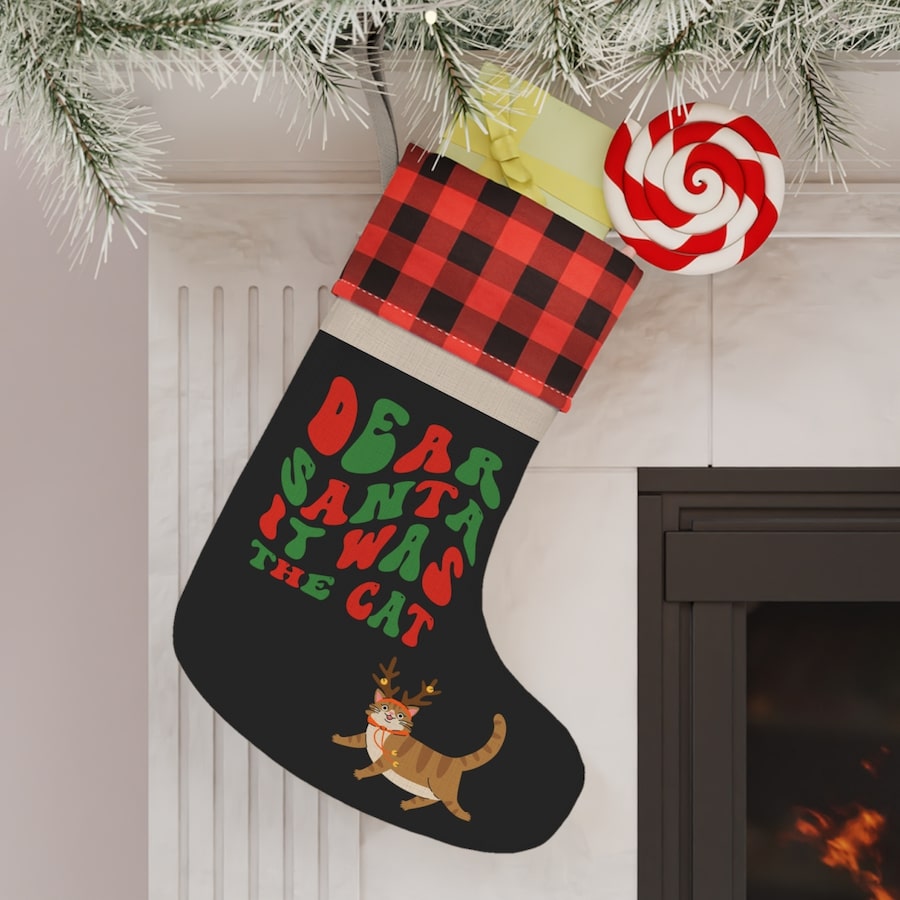 2. Funny Stocking Stuffers
Even though anything on this list can fit inside huge Christmas socks, there are some lighthearted fillers to add necessary humor to your gift-giving activities.
If you've set out to find small and entertaining gifts for coworkers, family, or your store, the clear answer is right in front of you and stuck to a surface – magnets and stickers.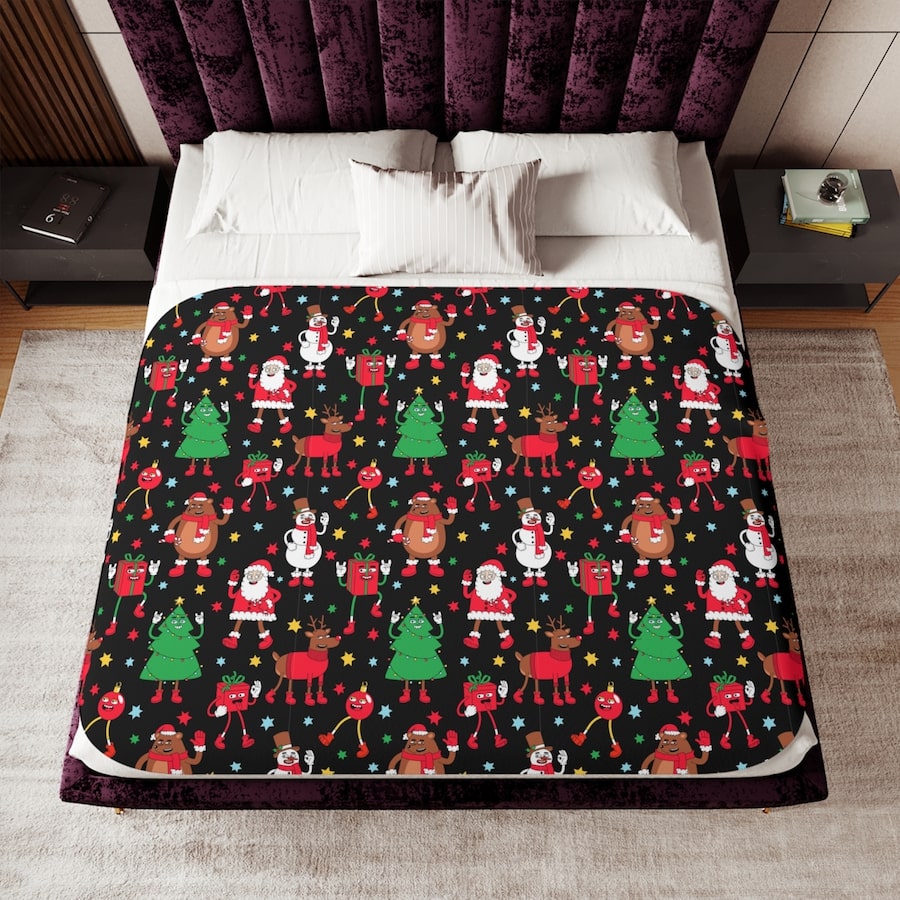 3. Amusingly Cozy Blankets
The holiday season is synonymous with warm comfort, especially when the weather gets chilly outside.
Add hilarious holiday designs – we're thinking of an elf or two trying to pull a trick to steal cookies or a couple of sunbathing snowmen.
They'll be popular among adults, children, dogs, cats, and anyone else that likes to stay warm and cozy during the holiday season.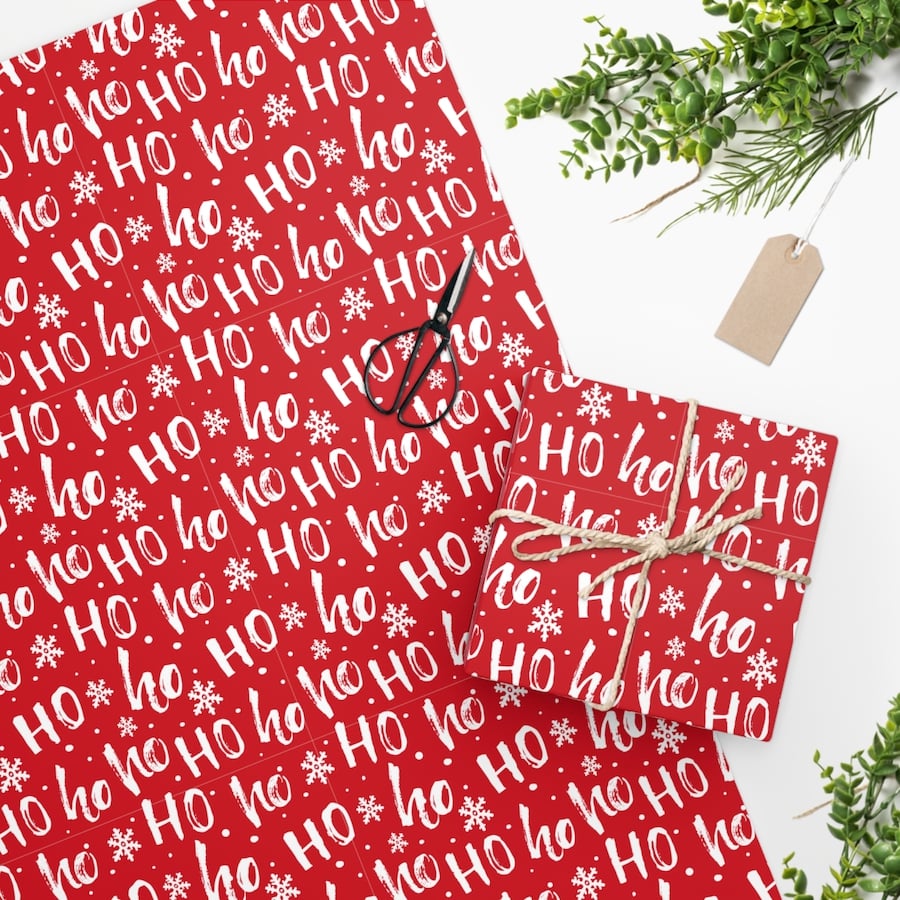 4. Funny Christmas Wrapping Paper
If you're searching for a tame way to add some cute humor to your presents while still one-upping Santa Claus in gift-giving, go all in on the presentation.
Though not literally "all in" – we don't advise spending all your capital on wrapping paper.
Showcase your holiday cheer and set the right mood by using funny puns, animals – and don't forget to add snowflakes!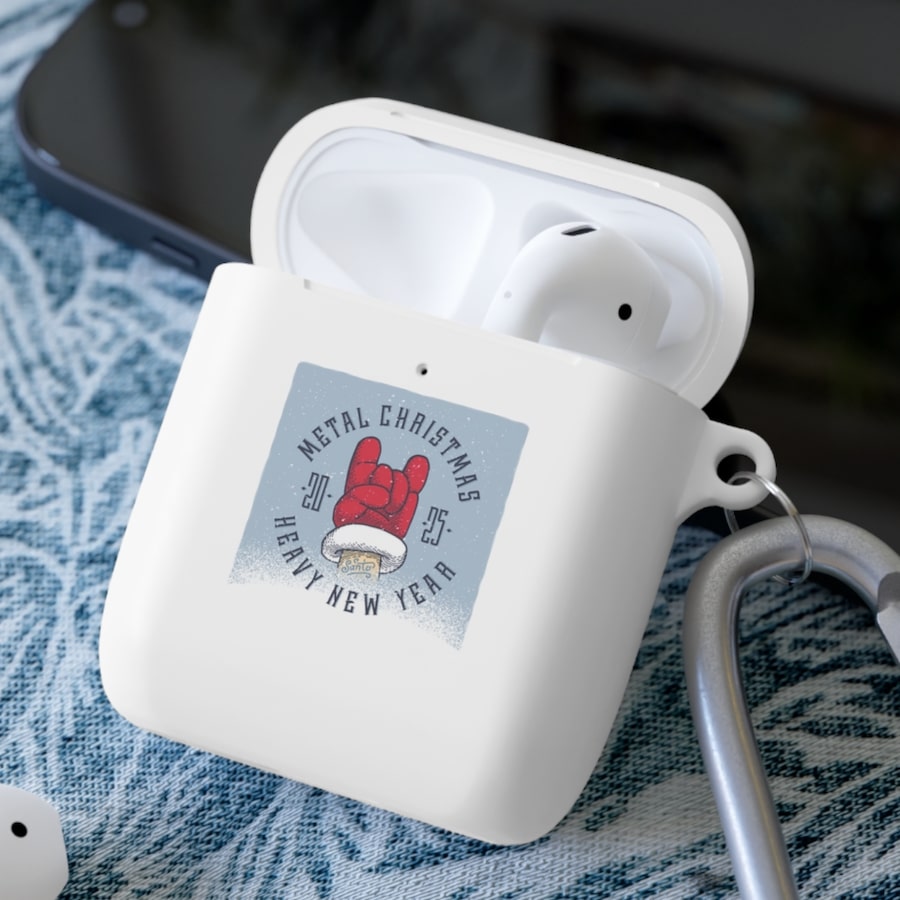 5. Christmas Bluetooth Speakers and Earbuds
From classic rock and pop jingles to industrial and chiptunes, the Christmas holiday season is packed full of music that you both want and don't want to listen to.
Customize a pair of earbuds or a Bluetooth speaker to suit anyone's taste in music, devices, and sense of fun.
It's sure to make a fun gift for a woman, man, or child this Christmas.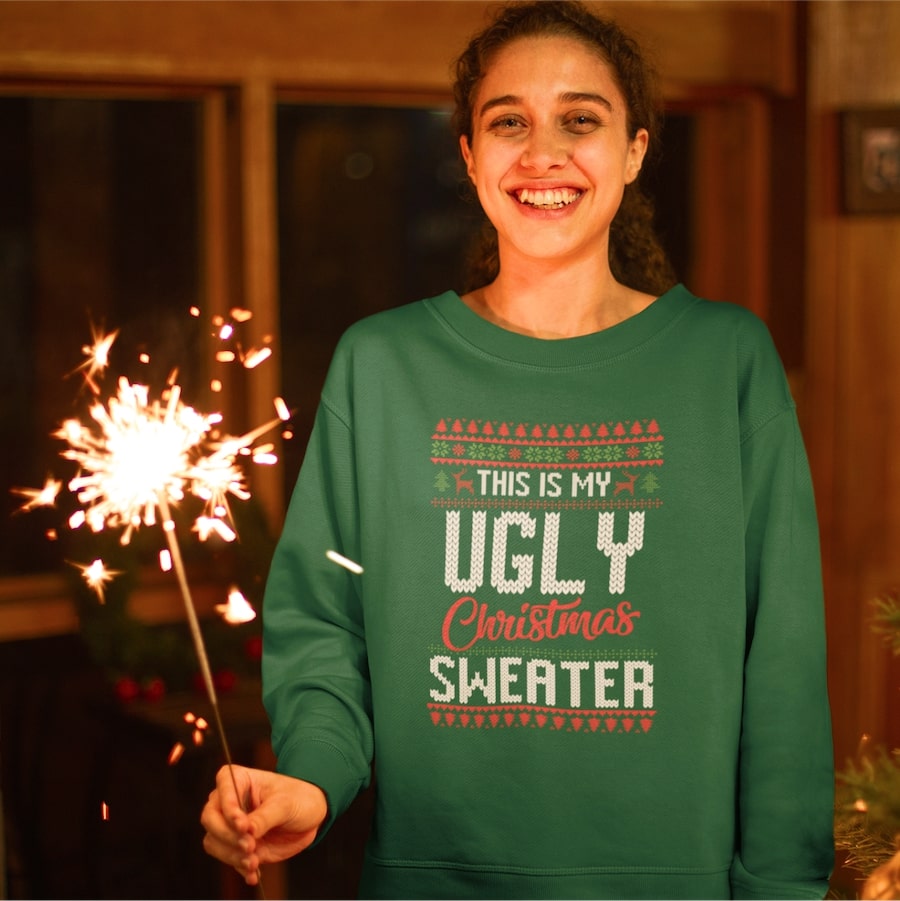 6. Ugly Personalized Sweatshirts and Hoodies
Speaking of funny Christmas gifts for adults in the family – the king of all funny Secret Santa gifts, the ugly sweater (or, in this case, sweatshirt and hoodie), is both hilarious and absolutely perfect for the occasion.
In fact, even your dog can wear an ugly hoodie.
Cover these items in delicious foods to eat wear, like pizza or fruitcakes, or use intricate illustrations and high-definition graphics to truly bring heartfelt laughter to life.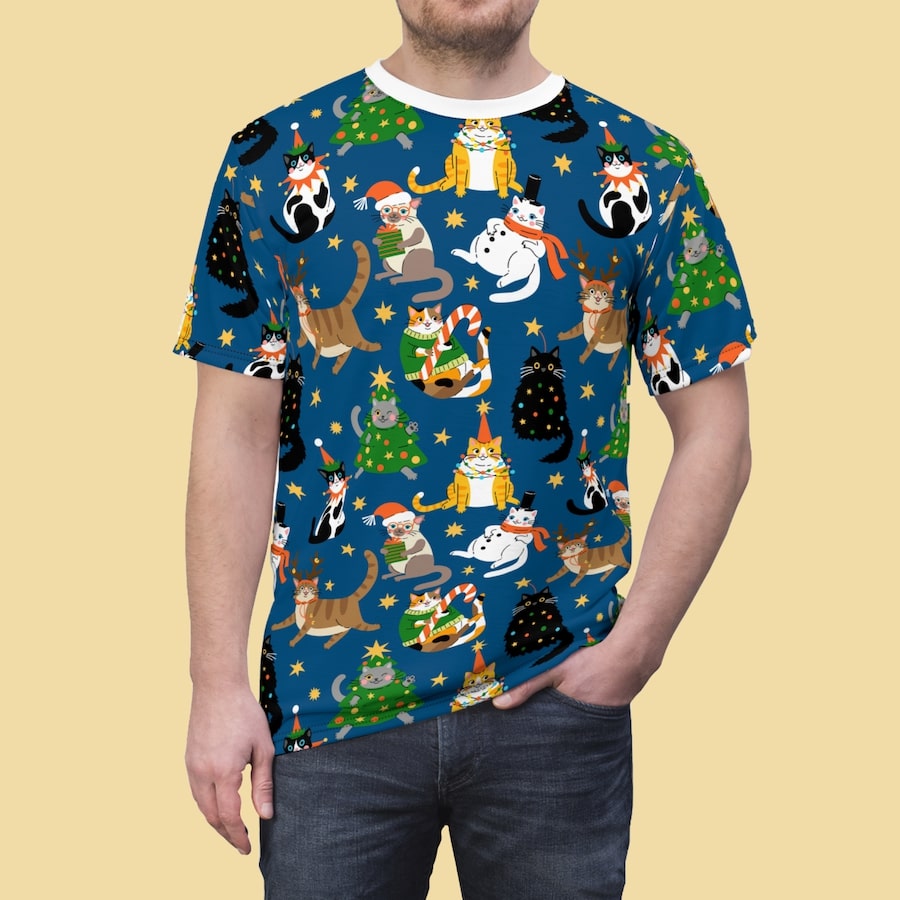 7. Christmas Themed All-Over-Print T-Shirts
An eye-catching funny shirt is the perfect gift for anyone who appreciates humor in style and doesn't mind looking silly.
Turn your loved ones into gingerbread cookies, your dog into a cat, and your customers into amused holiday shoppers by wrapping them in your designs.
Bring stylishly funny stuff to this holiday season by choosing top-quality products with vibrant and durable prints.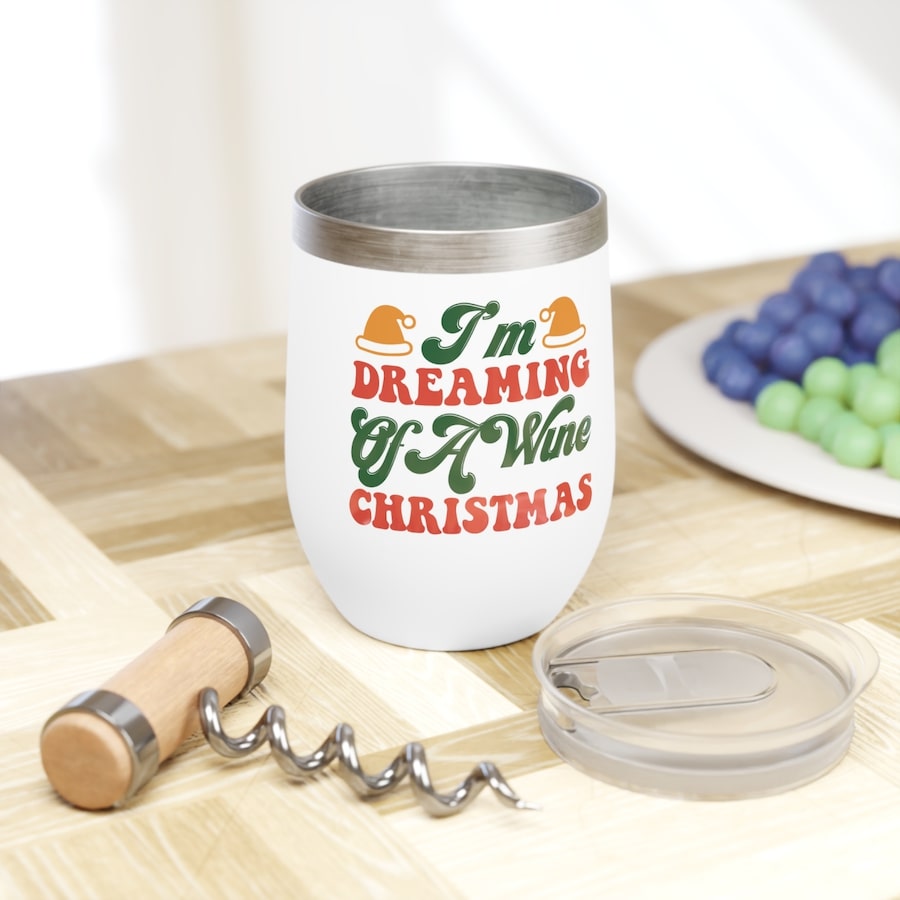 8. The Best Christmas Tree Mug and Glassware
The weather outside is frightful, but the drinks are so delightful, and what more could you ask for? Silly mugs and glassware to drink from, of course.
From eggnog-worthy tumblers and wine glasses that hold too much holiday spirit to a sturdy mug for Christmas morning coffee, we've got all your drink unit needs covered.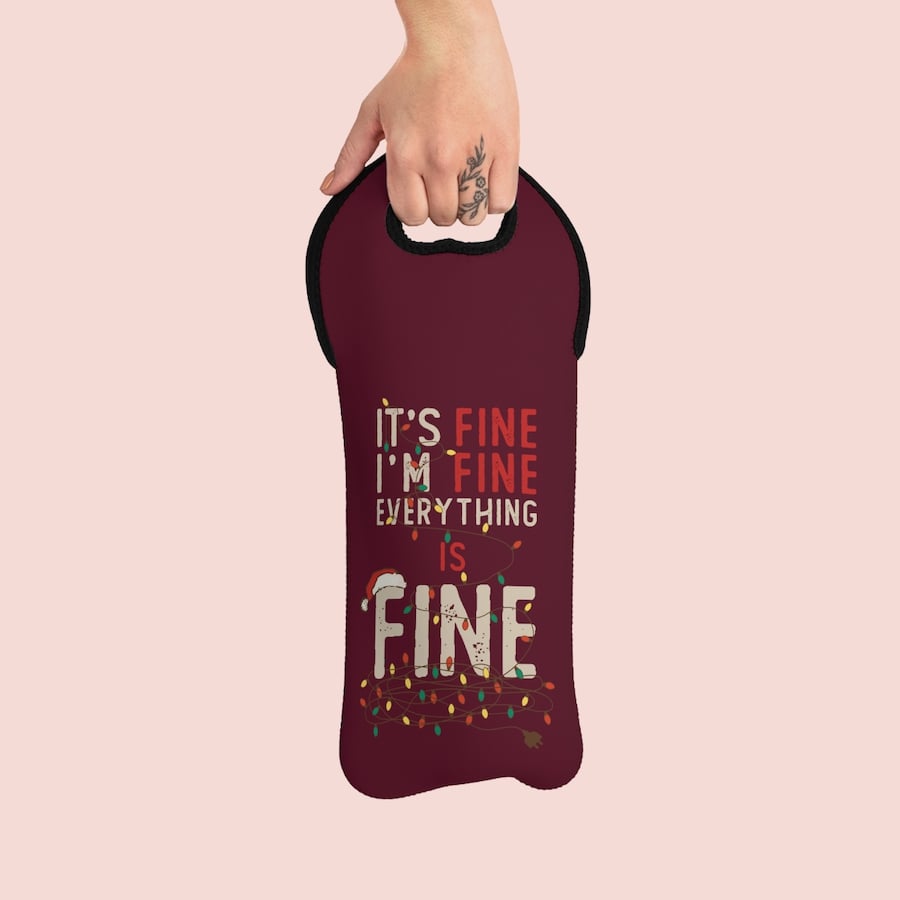 9. Save a Bottle With a Wine Tote Bag
It's not just about looking fabulously silly – it's also about keeping wine and other holiday beverages intact to enjoy in your matching entertaining glassware.
Choose between single bottle totes and large tote bags that fit a whole wine box to best match the circumstances.
Don't hold back on jokes, and use our totes as a canvas for your uniquely comical designs.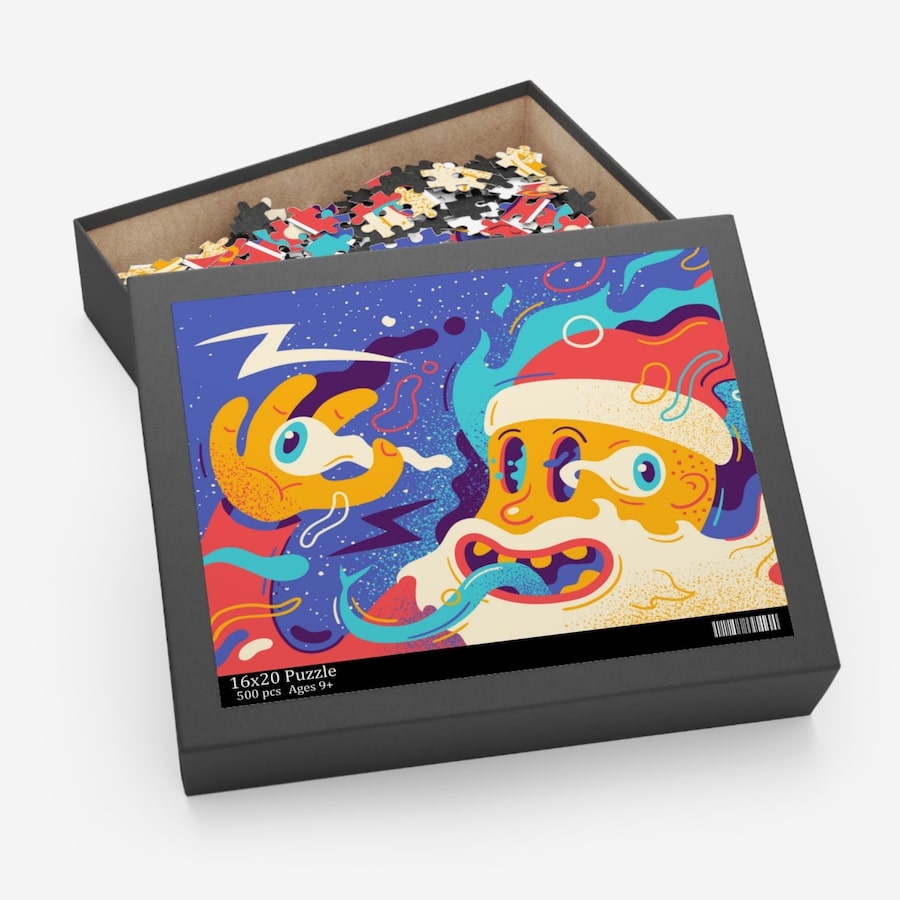 10. Custom Puzzles for the Puzzle Lovers
We close off this list with a gift that's as thoughtful as it is entertaining at any holiday gathering. That is, if you can assemble it in time to laugh at the joke.
Bring your joy to life by turning humorous ideas into a captivating puzzle experience and remind everyone of the casual delight a puzzle can bring to the holidays.
More Than 2 Million People Trust Printify
Create your own success story over the holidays and join other booming eCommerce sellers by choosing Printify to fulfill your personal and customer orders.
I don't have to invest the money I can't lose into my business. With Printify, I only pay the fulfillment fees, and the rest is all profit.
I really appreciate working with Printify on my brand. Afro Unicorn was only supposed to be my design on a white shirt. It is so much more. Printify allows me the time to run the business and not work in the business.
Printify helped me start a completely hands-off revenue stream. When you spot a niche that you want to enter quickly, you don't have to worry about buying stock or equipment.
Printify Premium has helped my profit margins tremendously, and spending $20 a month has probably saved me over $200 a month.
Using Printify saved our struggling business of 6 years and gave us more time with our family.
I like Printify products because they tie in with our organisation's message.
I love the Printify Mockup Generator. It keeps everything consistent and allows me to keep my brand looking sharp and professional.
Make Your Own Personalized Christmas Ornaments
Don't Stop There – Customize Any Product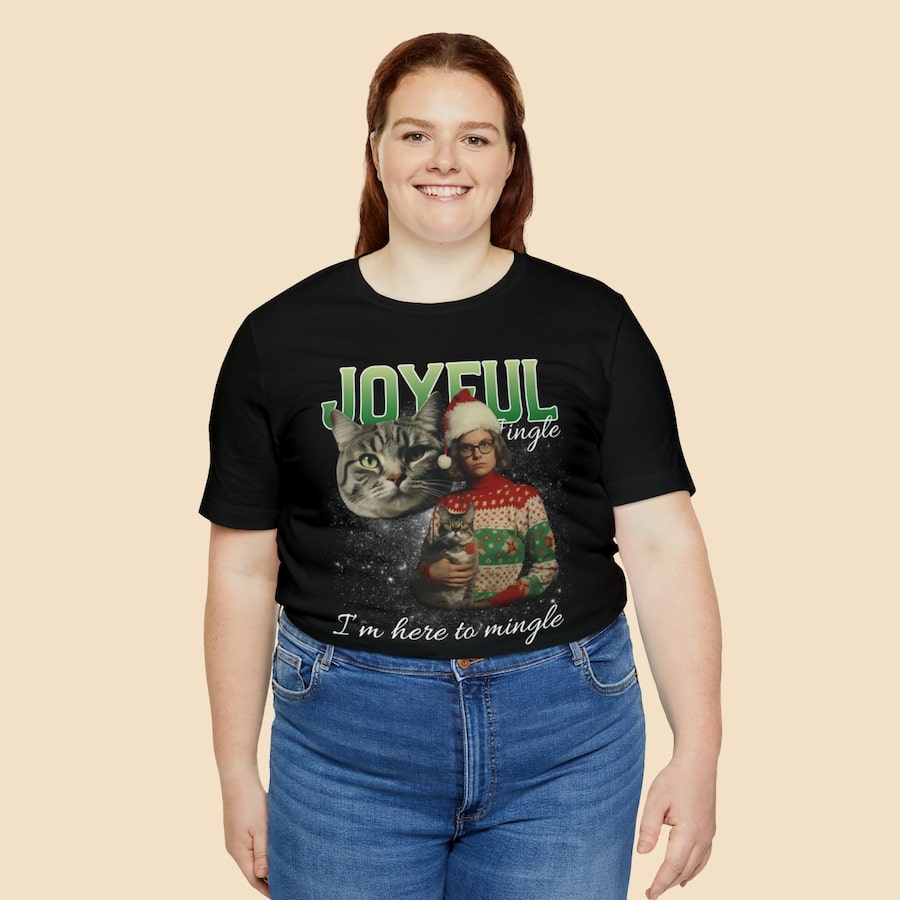 Bring a smile to this holiday season with a giant blanket, an exceptional pair of socks, and some more uncommon goods, all of which you can find in our Product Catalog.
Printify lets you roll funny ornaments under the Christmas tree to get a laugh from your friends and add the best stocking stuffer to your store's greatest hits this season.
Create silly and adorable presents not only for your mom and dog but also for those clueless online shoppers looking to find fun gifts for teenagers, children, adults, or colleagues participating in a white elephant party.
Why Not Only Gift Funny Christmas Presents?
Not everyone is a fan of hilarious gifts because life just isn't that simple. Thankfully, product personalization allows you to customize your items for each and every unique preference and emotion.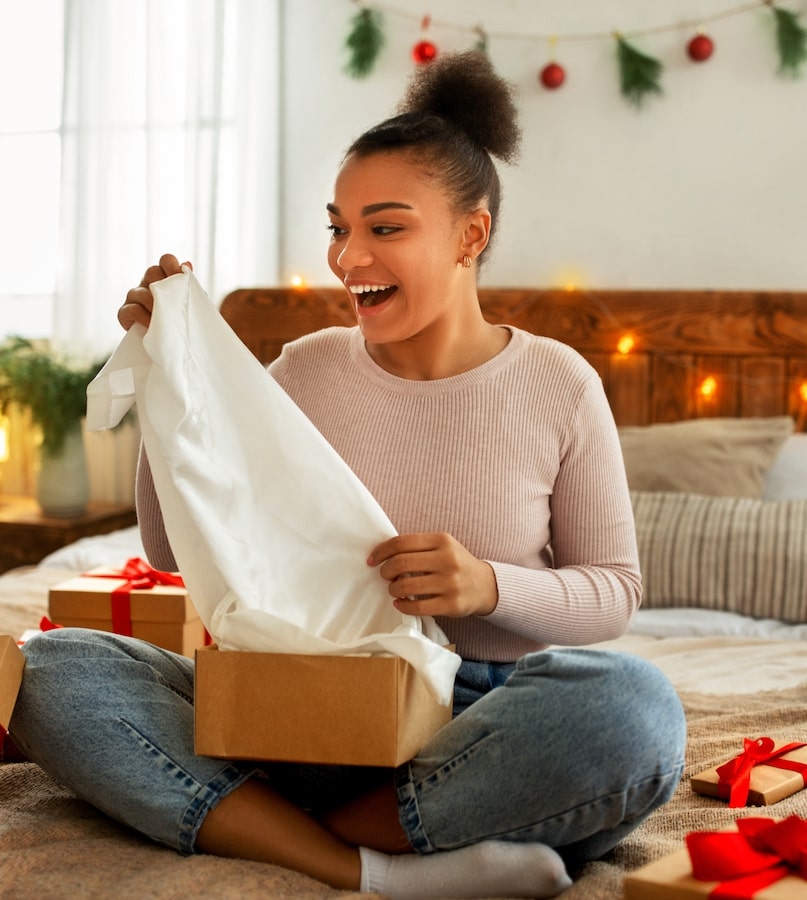 We've connected with the most popular platforms and marketplaces out there.
Check out our automated integrations with giants like Shopify, eBay, Etsy, and Walmart.
Frequently Asked Questions
Joke Your Way Straight to Other Products