Anyone Can Be an Entrepreneur
At Printify, we believe that everyone should have a risk-free chance to build a business selling top-quality merchandise.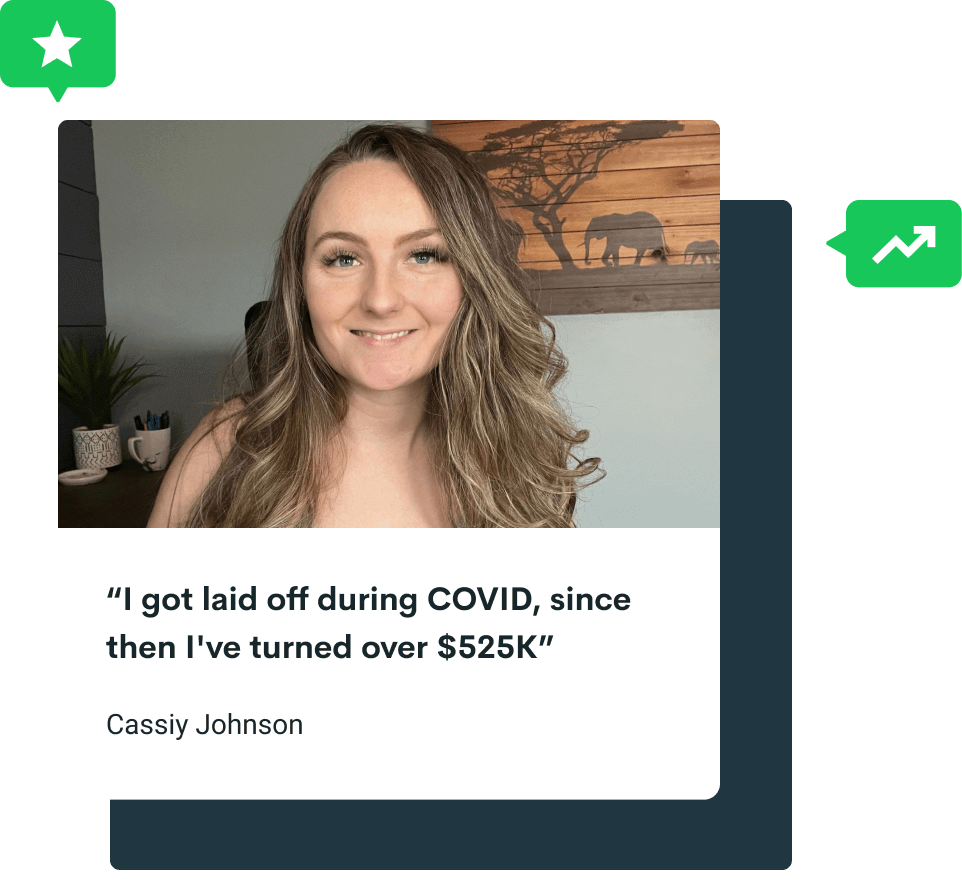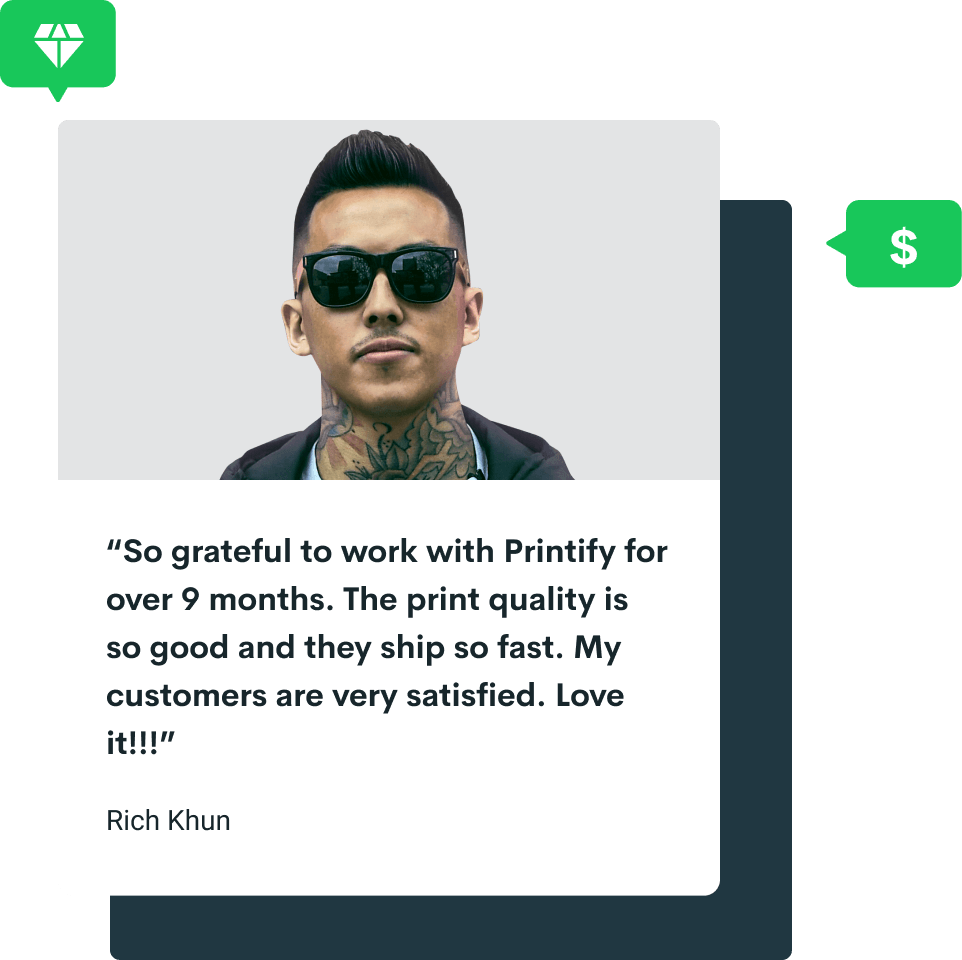 Here's What People Say About Us

Printify has been essential to my business! I was afraid of learning a new platform, but it is so user friendly and the videos are filled with information that has helped me transform my biz!

I found Printify very simple to navigate. I ordered a few samples from the finished product I created, and everything looks and feels great. I am happy to put the products produced on the market for my customers. So far…

Printify has been absolutely wonderful to work with. I am so glad I made the decision to work with them on my POD journey. I have had nothing but great experiences with them even when there has been a misprint from one of th…

We know your business depends on us, that's why we make you these four promises:
Quality
Profitability
Selection
Speed
Quality
Never-ending improvement of every product and service
We personally check every one of our partners, completing 1000s of checks for:
If you're even 1% not satisfied, we're 100% not going to accept it and will make sure it gets solved. To learn more about our quality standards visit our Quality Page.
Profitability
Selection
Speed
What Is Print-on-Demand Anyway?
You create the design and sell online.
Printify prints, packages, and ships directly to your customers around the world.
The Printify platform brings together merchants and the world's top printing houses to power a new generation of eCommerce stores. Businesses built by ordinary people that bring joy to millions of customers around the globe.
One Day, Everything Will Be Made on Demand
Every second, a truckload of unsold clothing is burned or sent to landfill. This hurts our environment, and it's getting worse.

Printify is helping to build a world where every product is made only once a consumer has committed to buying, eliminating the need for discarded inventory – helping small brands and our world stay in business.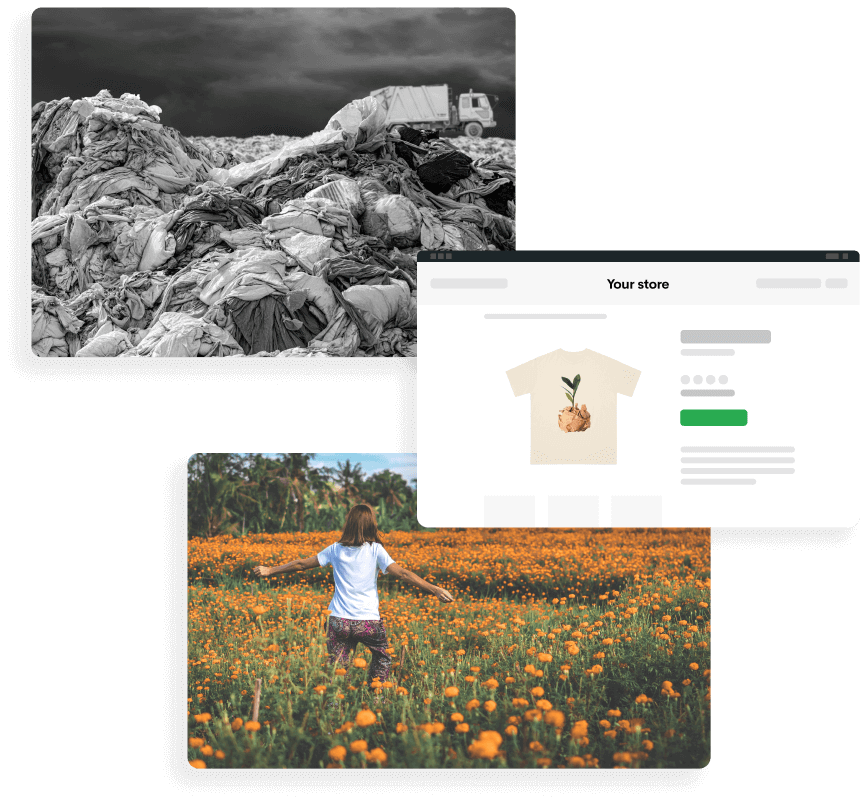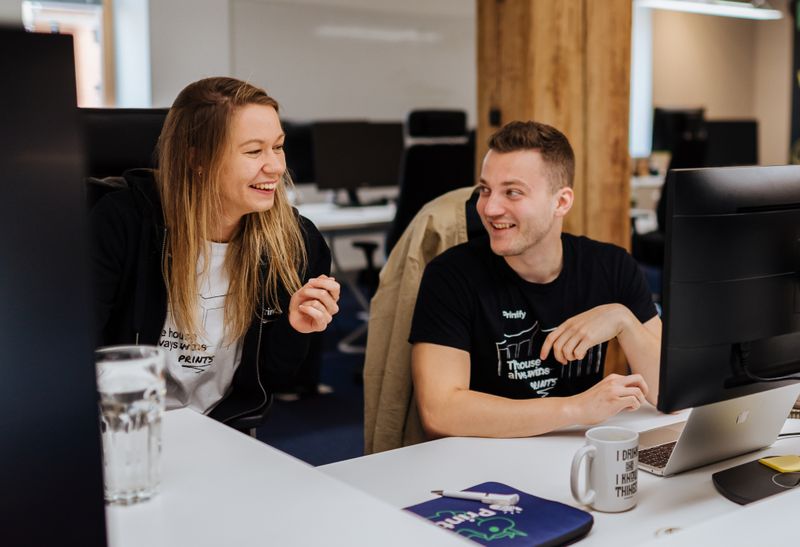 Want To Build the Next Generation of eCommerce?
From an early age, James Berdigans knew he wanted to run a business. He tried a lot of ideas. All of them failed.

The last failure really got to him – he was forced to buy lots of inventory that he didn't know he could sell. Why couldn't he make products only once he knew he had a customer ready to buy?

So in 2015, James created Printify with the idea of connecting people just like himself to some of the best product makers around.

Today, Printify helps millions of online sellers around the world live out their dream of running a business, with zero risk.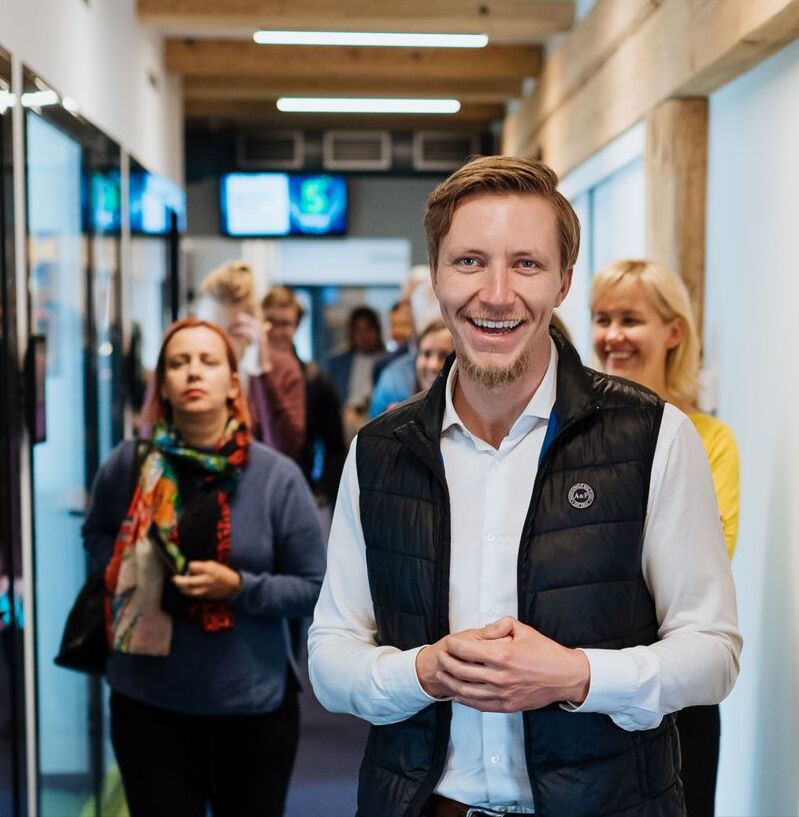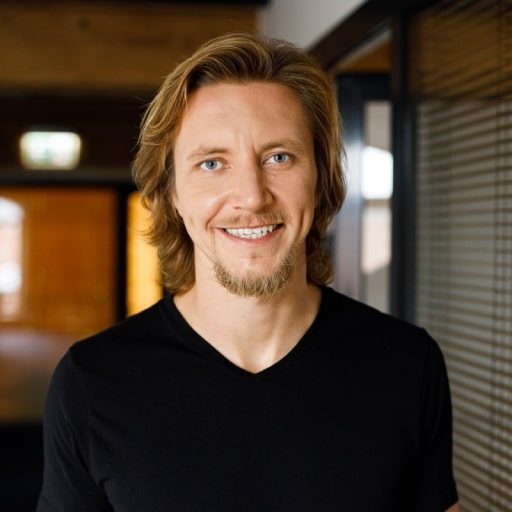 James Berdigans,
Founder & Executive Chairman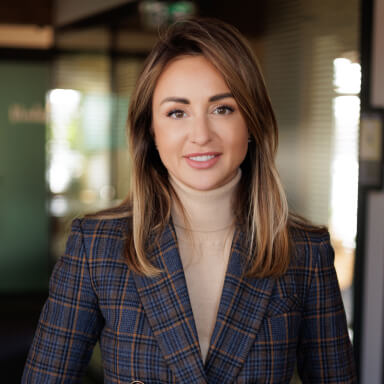 Anastasija Oleinika,
Chief Executive Officer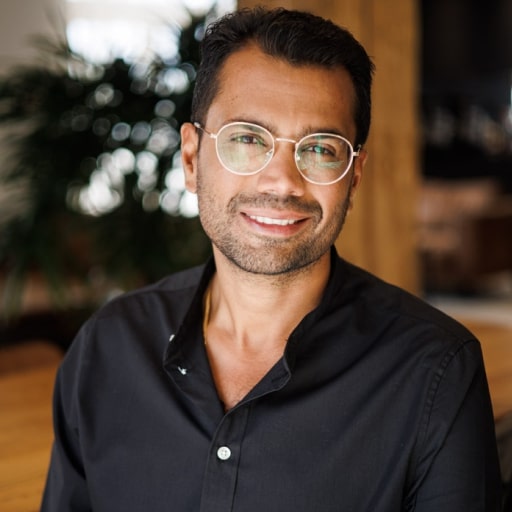 Ashish Chopra,
Chief Product Officer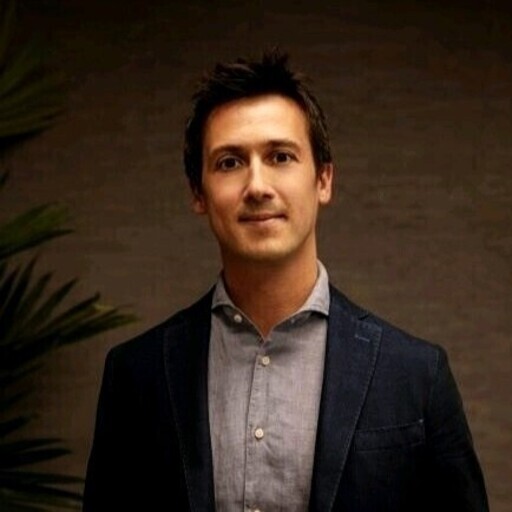 Greg Sewastianowicz,
Chief Growth Officer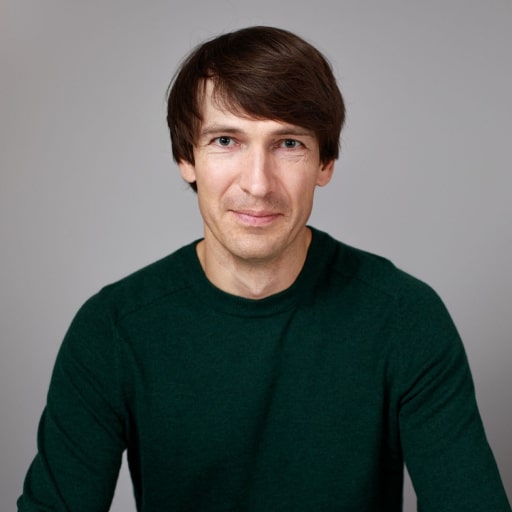 Edgars Peics,
Chief Technology Officer
Check out some of the latest buzz about Printify.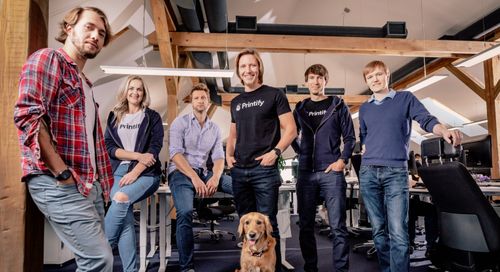 Printify Raises $45M in Series A Funding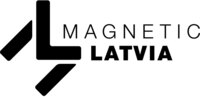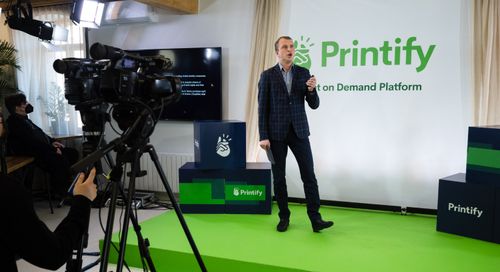 Printify Employees Granted Stock Options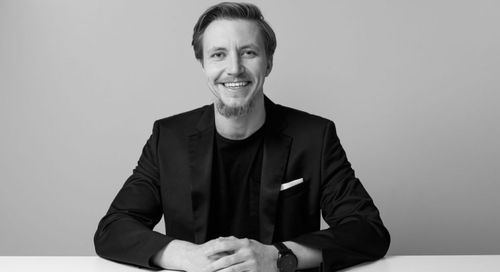 25 People Powering the Creator Economy
Looking to get in touch with our communications team regarding comments, interviews, partnerships or anything else? Contact us at [email protected]!
Supported by some of the world's leading investors.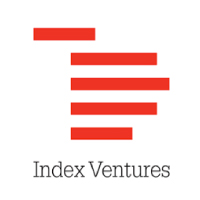 Index Ventures
Venture Capital Firm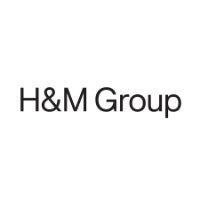 H&M Group
VC arm of the H&M Group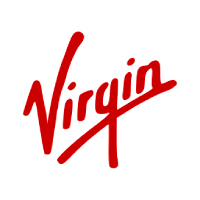 Virgin Group
Growth Investor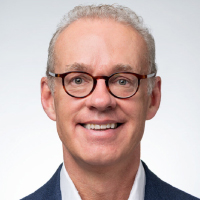 Kevin Ryan
Founder & CEO at AlleyCorp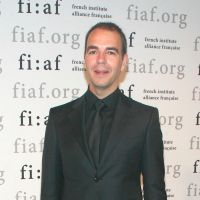 Fabrice Grinda
Founding Partner at FJ Labs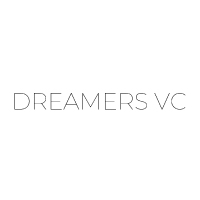 Dreamers.vc
Venture Capital Fund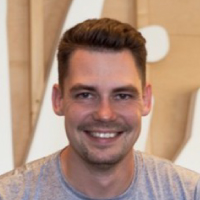 Mantas Mikuckas
Co-Founder & COO at Vinted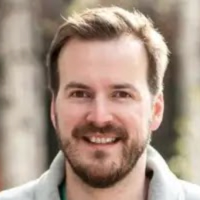 Taavet Hinrikus
Co-founder & Chairman at Wise, Co-founder at Certific