The Best Ideas for Funny Christmas Cards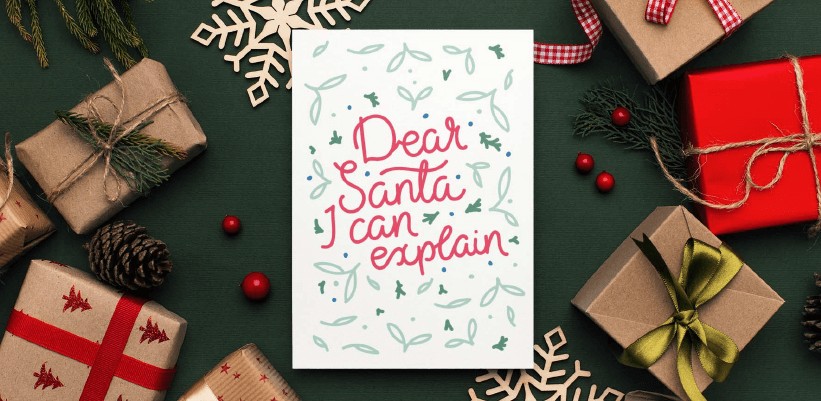 Are you looking for the best ideas for funny Christmas cards? You've come to the right place. Welcome, friends!
The same way no Christmas is complete without an evergreen fir tree, fairy lights, creamy eggnog, and, of course, Santa Claus, no mailbox is complete without Christmas cards that bring holiday cheer and greetings.
You may think there's plenty of time left to send out your Christmas cards, but you may be surprised how fast the time flies. The holidays aren't coming – they're already here. The holiday season has begun, and Christmas Eve is just around the corner – a mere blink of an eye away.
As all of us are looking forward to gathering around the Christmas tree with our friends, family, and loved ones, we've prepared several funny Christmas card ideas that are sure to make this time more memorable for everyone. Any one of these is an easy way to spread some of that pent-up holiday cheer and bring joy to your nearest and dearest.
Funny Photo Christmas Cards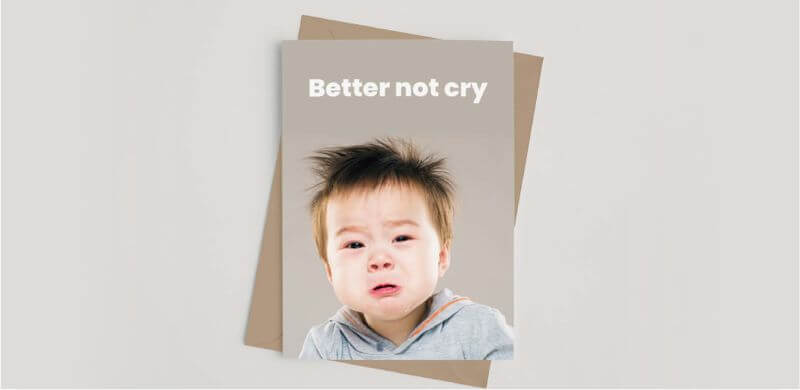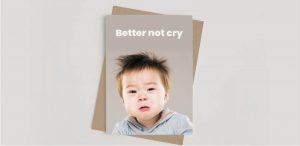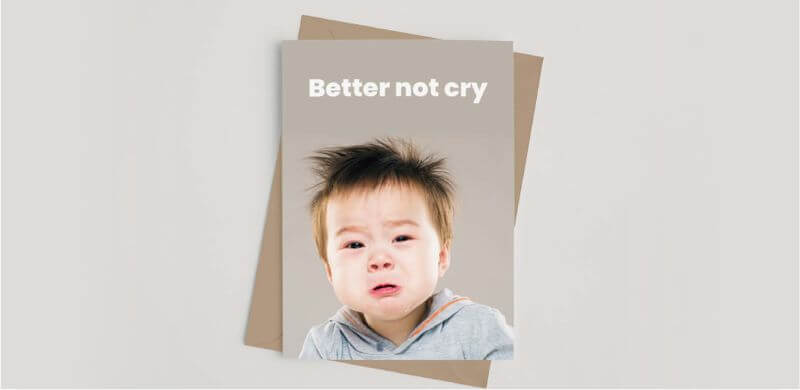 If you're family-oriented and want your festive get-together warmly remembered for years to come, funny personalized Christmas cards might just be the thing for you. With such Christmas cards, you can create long-lasting memories that'll always remain with you.
Your design possibilities are limitless – you can make creative holiday-themed photos with your kids, friends, or beloved pets. Add a personalized message like "Rarely calm, but always cheerful", "Wishing you a normal Christmas", or "Merrily & Gratefully, and you've got yourself a unique Christmas card that only a few people in this world have.
Funny Family Christmas Cards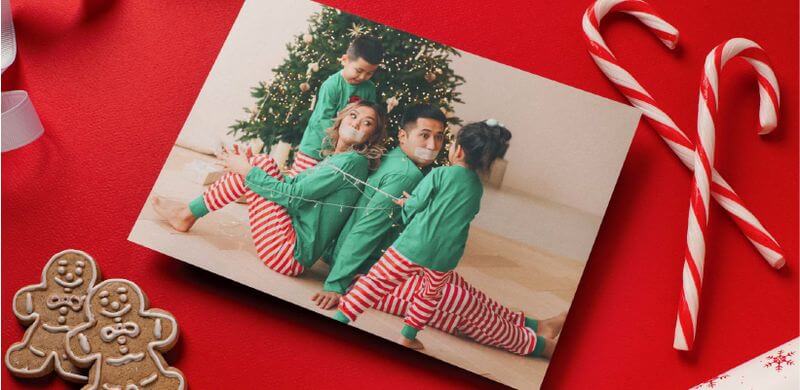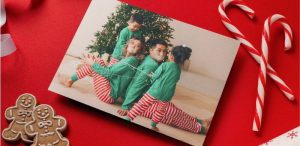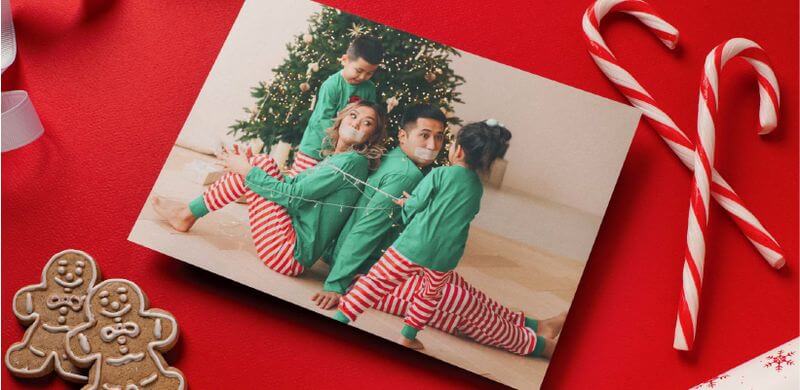 The best gift that one could wish for Christmas is the presence of their family. There are only a few things in life more heartwarming than a lovely family portrait. A holiday card with family Christmas photos is definitely one of them.
Another surefire way to brighten up the holiday season is by sending out funny, weird, or sometimes even downright wacky Christmas cards. This way, you can tell a funny family story by focusing on their whimsical peculiarities, thus creating a striking family portrait that's sure to stand out on the mantel.
Continuing on the family theme, another great way to spread the holiday cheer far and wide is by creating funny couple Christmas cards. Today, it's easier than ever to make your own Christmas cards with whatever photo you like! You can effortlessly design and order funny holiday cards from the comfort of your own home – add a creative photo, funny text, and you're all set.
Make your own funny Christmas card today!
Funny Cat Christmas Cards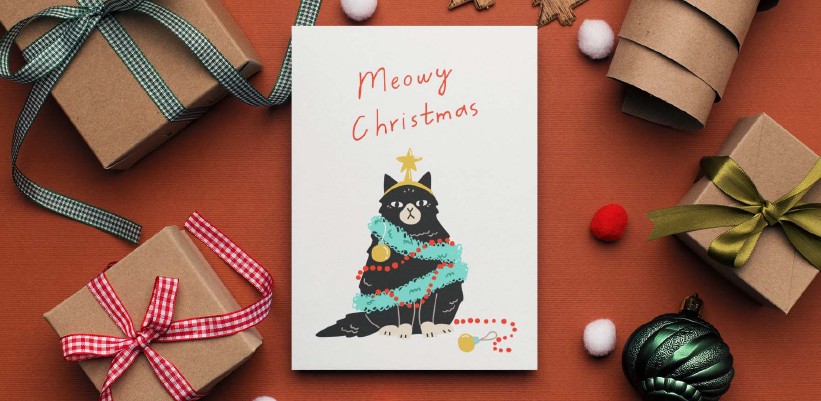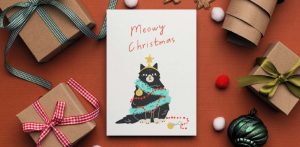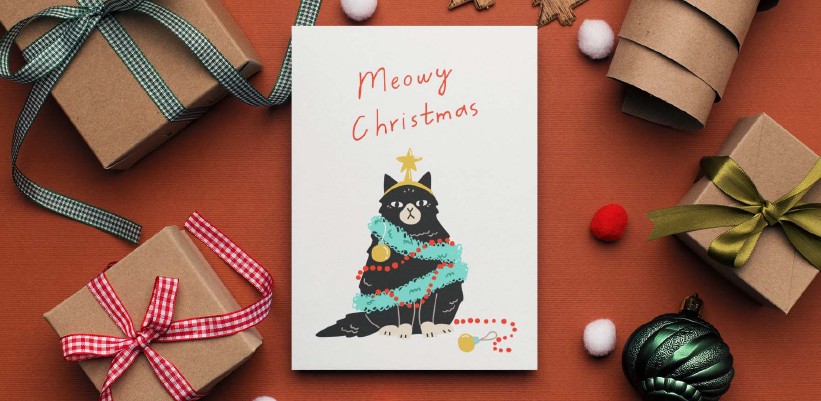 Merry Catmas! Finally, the holiday season is here. What better way to get in the holiday spirit than cat-proofing your living room and the Christmas tree? Not that cat owners have any choice – there's no "Silent Night" with these little guys. A lit-up tree presents a challenge our furry friends aren't able to resist, and, oh, those shiny Christmas lights – perfect for nibbling!
If your customers own cats – I'm sure many do – these kinds of holiday cards are sure to become your next bestseller. Did you know that 42.7 million households in the United States own cats? That's a lot of cat lovers! Surprise your customers with useful items and wish them a "Meowy Christmas" by offering them lovely cat-themed holiday cards.
With our user-friendly free design tools, there's nothing easier than making your own funny Christmas cards! Additionally, there's plenty of great ideas that you can modify to fit your vision of the perfect feline Christmas card. Here's some of them.
Funny Dog Christmas Cards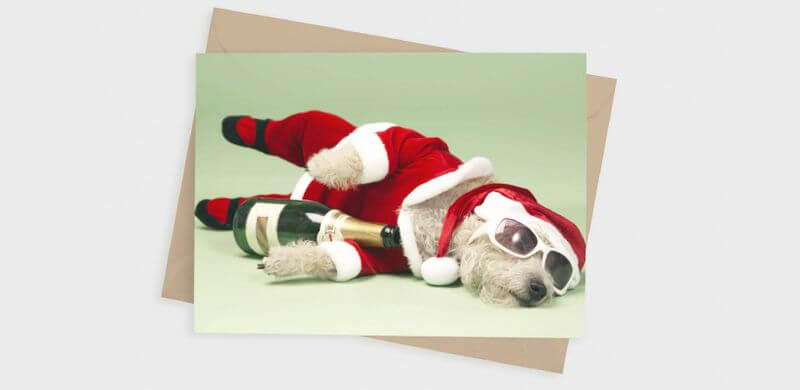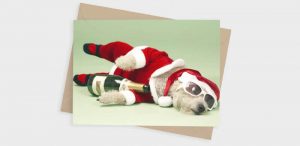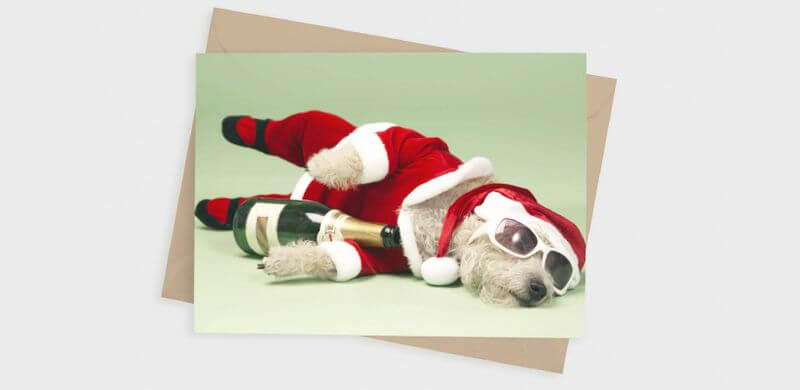 Although all of us have had a ruff year, there's a lot of pawsitivity left in this world. Our beloved pets can make us feel better – just being around them reduces stress, anxiety, and depression, encourages exercise and playfulness. If you're looking for funny holiday cards that'll bring a little extra joy to your customers, look no further than these.
According to the source previously cited, 63.4 million households in the United States own at least one dog, which makes them the most widely owned pet. And rightly so! Dogs – our lovely canine companions – are certainly important members of the family.
Almost everybody loves dogs – they're cute, fluffy, and hilarious. No wonder that they're one of the biggest stars of viral videos. Apart from funny videos, our furry friends definitely do well on greeting cards.
You simply can't go wrong with a dog-themed Christmas card sayings:
Surely, dogs aren't the only pets out there. If your customers love rabbits, hamsters, birds, turtles, or freshwater fish, tailor to their needs and offer them the best Christmas card they've ever seen.
Funny Covid Christmas Cards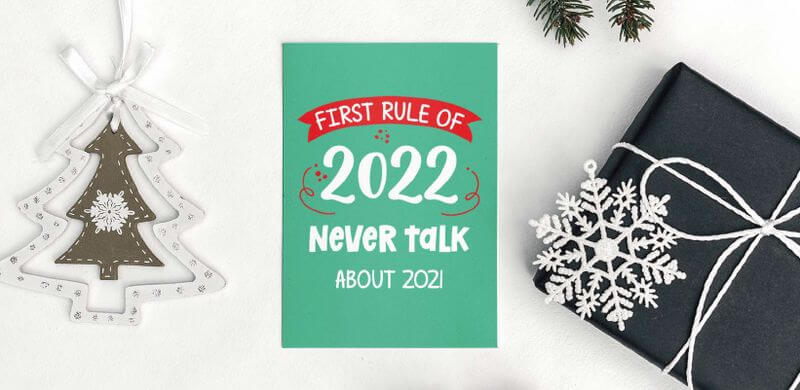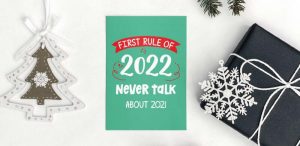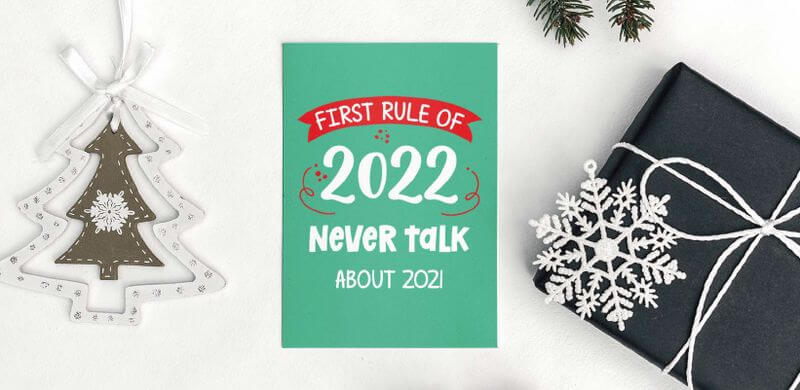 Despite the year we've had, let's have some holiday cheer – don't let the pandemic be the Grinch that stole Christmas. The times might be tough, but always remember, you are tougher.
We all love a good laugh – laughter is the best medicine, after all. It's an absolute must in today's crazy world. If your customers love humor – or could use an extra dose of it –, they'll definitely appreciate a humorous holiday card.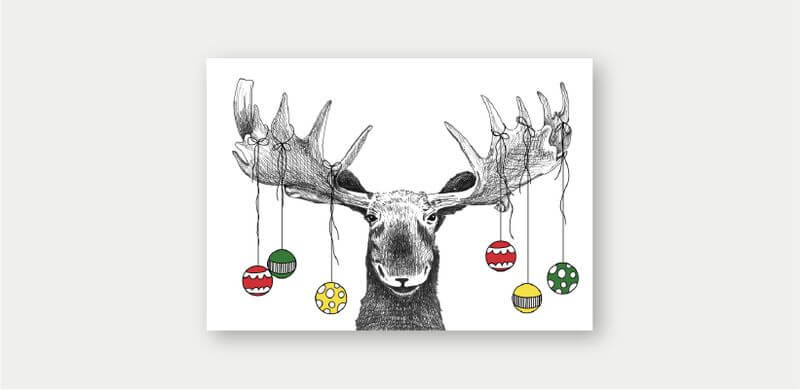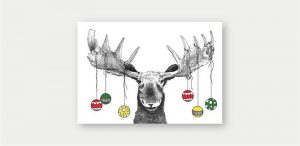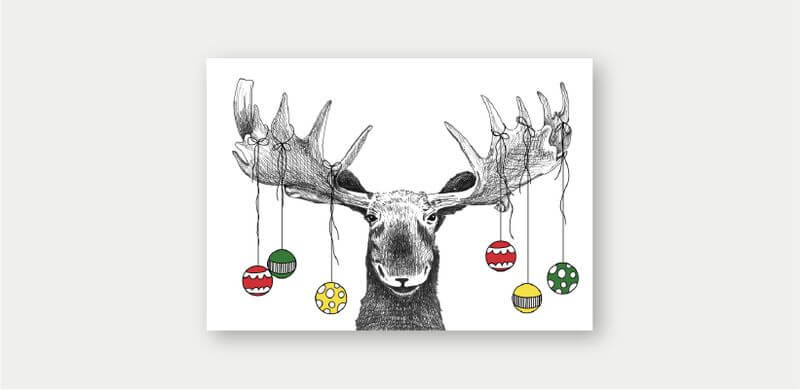 If snail mail, i.e. regular mail, isn't an option, sending funny Christmas cards via the internet is an easy and super fast way to spark some holiday excitement. Sure, it's not as special as receiving a beautifully designed custom holiday card in the mail, but it's still a nice gesture anyway. It's the thought that counts.
If you're not sure what to write on your funny xmas cards, pick one of these and personalize them by adding some heartfelt messages. Your family and friends will surely appreciate the effort.
Funny Christmas Cards for Business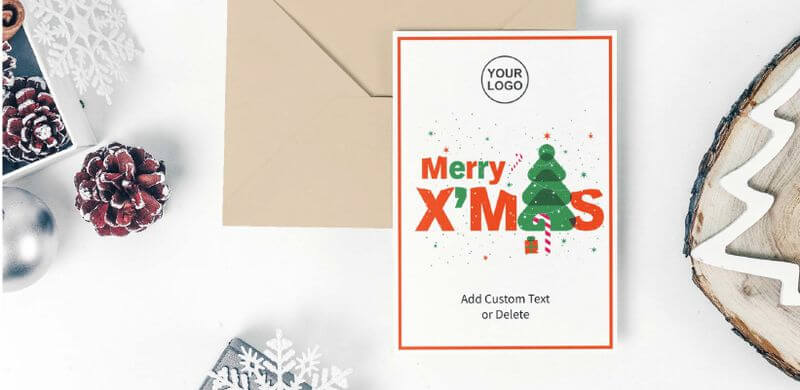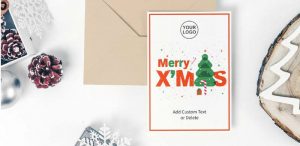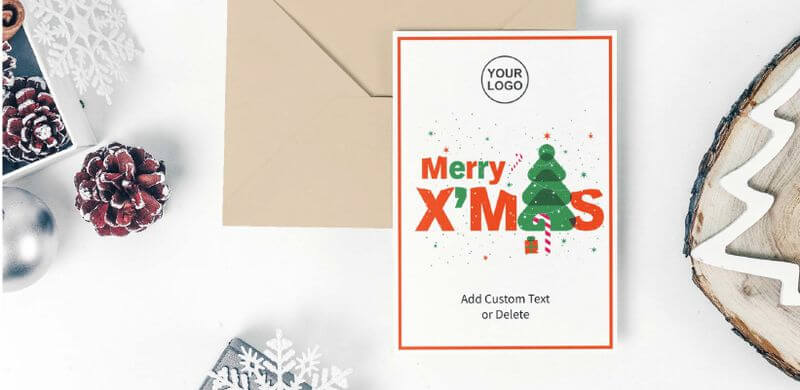 With the wintry Christmas season fast approaching, it's time to send some humor and appreciation to your hard-working employees. Small acts of kindness go a long way. If you make your employees feel appreciated, they're more likely to put in the effort – it's all about acknowledging the intrinsic value of a person.
Whether you want to reward your loyal customers with a free gift, show appreciation to your employees, or thank your business associates, custom-made holiday cards are a great way to express your gratitude and make them smile. Here are a few ideas you can use and modify to your liking.
To add a lovely finishing touch, include a well-written 'Happy Holidays' greeting. Make these holidays special for those who have supported your business throughout the year.
Funny Christmas Cards for Sale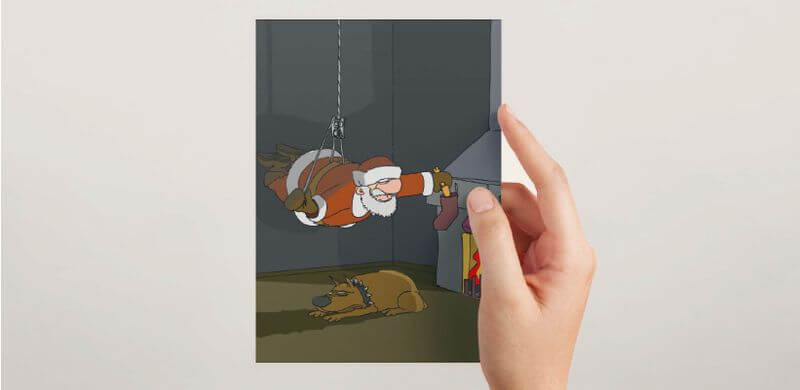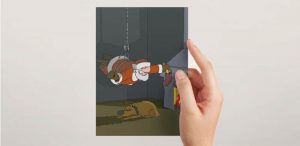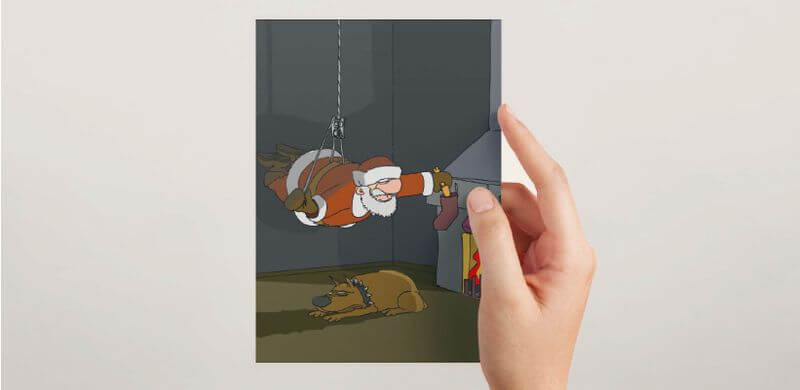 Ready or not, the holiday rush is on! If you want to start selling funny holiday cards, there's no better time than now. For many who celebrate Christmas, sending out annual cards is a time-honored tradition. They're easy to customize and they're affordable, making them one of the best holiday items to add to your online store.
Design Your Own Funny Christmas Card Now
Are you ready to design your own funny holiday card? It's way easier than you think. Our print-on-demand and dropshipping platform allows you to design and start selling custom products without any up-front investment.
With our powerful Mockup Generator, you can create a beautiful Christmas greeting card with just a few clicks. Just follow these five easy steps.
After picking the card that best fits your needs, click "Start designing" on the product page to open the Mockup Generator.
In the Mockup Generator, you can view the available print areas, print file requirements, prices, and other settings, but most importantly – the "Add your design" button.
Upload your design by clicking the button or drag and drop them from your device. For best results, please follow the print file requirements. Your designs are automatically saved in your Mockup Generator library.
Adjust the placement of your design. If you wish, you can click "Add design" to complement your current design with a custom text.
Once you're happy with your design, click "Preview" to see a real-life mockup. And this is how you make your own funny holiday cards! It's as simple as that.
Frequently Asked Questions
The holiday season is all about sharing – sharing love, laughter, and joy. I hope you enjoyed the ideas we've collected and that they'll inspire you to create your very own holiday cards.
As our gift to you, we've prepared a bunch of free designs that you can use on any of our products. All of these designs are print-ready and 100% free, so you can use them immediately. Just grab any of these, add to your product, and you're all set for a successful holiday season. Merry Christmas!
Do you have any holiday card ideas you'd like to share? Perhaps you'd like to see us launch some new holiday products? Let us know in the comments below!
Make This the Best Christmas Yet!
Share the article
Topics