The 4th of July is America's most important holiday, essential for taking pride in your community and launching fireworks for the hot summer sales month.
Celebrate Independence Day with 4th of July shirts – style and order for yourself or design patriotic apparel and ship to online store customers.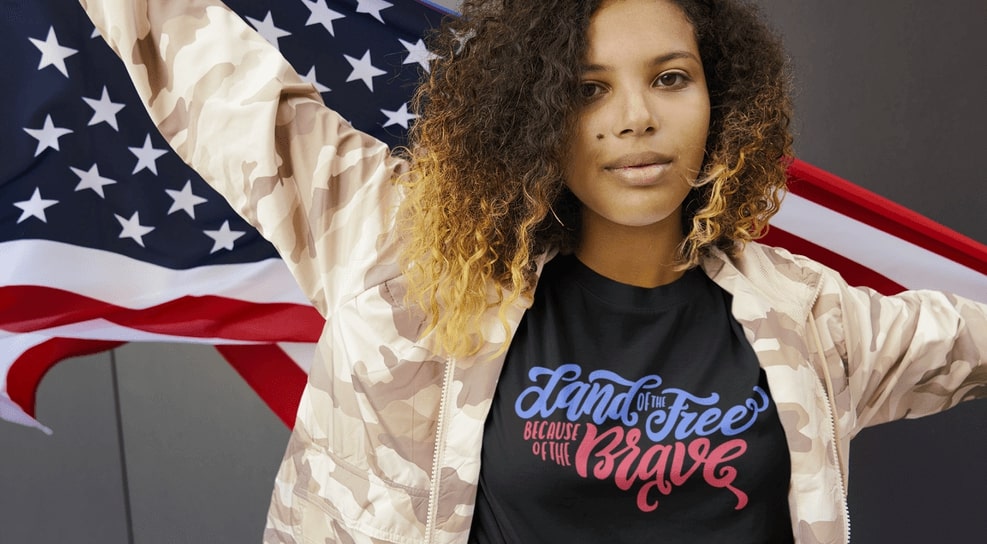 Start Your Business With Printify
How to Create 4th of July Shirts in Three Easy Steps
Add a patriotic flair for the upcoming holiday with custom 4th of July shirts. Create high-quality print-on-demand merchandise with your own designs.
In just three steps, explore product options for all occasions, printed and shipped throughout the country.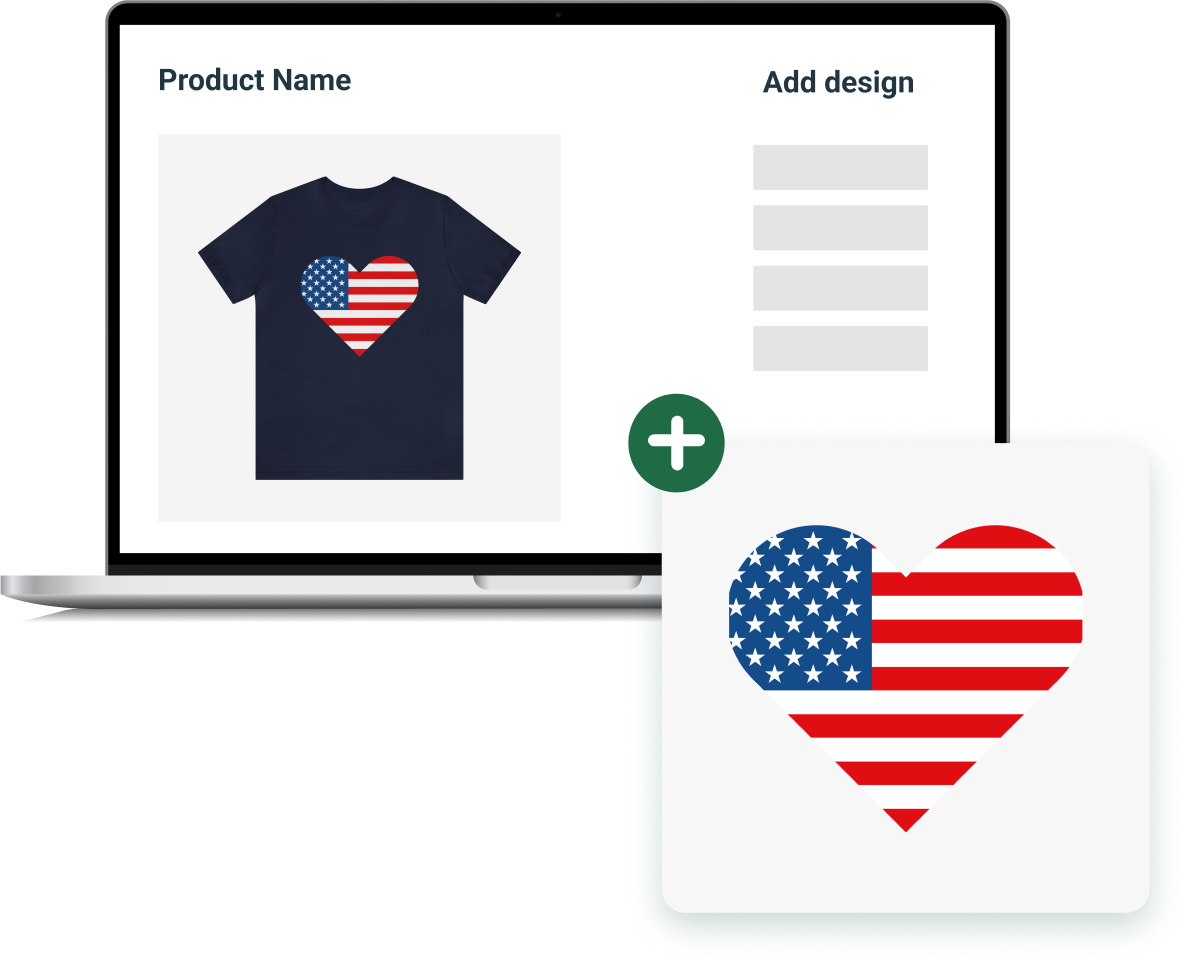 Create a free account on Printify to access our mockup design tools and custom blank product templates. Test out your best design ideas independently or connect your online store with our variety of eCommerce integrations.
Browse through Printify's Catalog of available shirt options and select top-quality brands based on fabric composition, style, available base colors, and print options. Make sure to choose a US-based Print Provider for swift delivery.
Use Printify's integrated design tool to create a custom 4th of July t-shirt template. Upload images, add text, size accordingly, and snap to the print area. Once you're satisfied with the design, check the preview, and you're set to order or publish.
Custom 4th of July T-Shirt Variety
We love shirt variety – the independence to sport any style, cultivate a brand collection, or design a personal Fourth of July wardrobe.
Design a t-shirt ready for the 4th of July celebration. Brainstorm ideas for great Independence Day designs with our Catalog of bestselling options.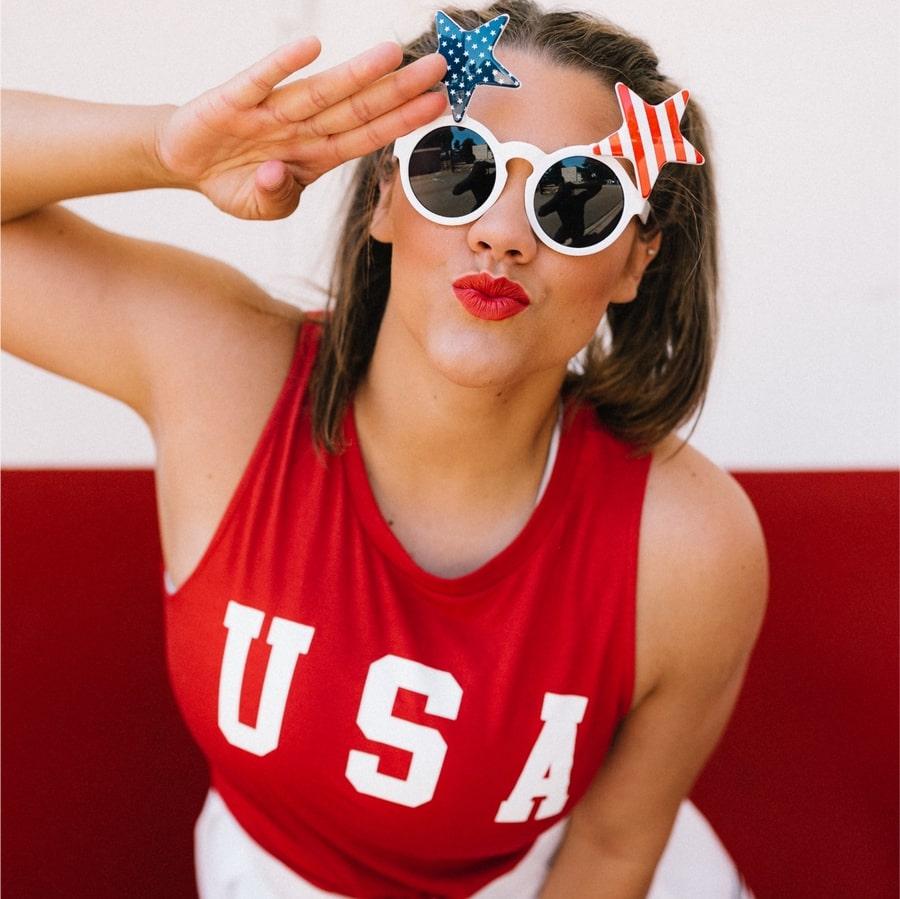 Tank tops are the go-to product for an unrestricted summer vibe. Keep cool in the breeze with our list of comfortable and durable variations in different cuts and fabric compositions, from full cotton to a polyester mix. 4th of July tank tops have an excellent direct-to-garment print quality to showcase your designs on a hot day of celebration.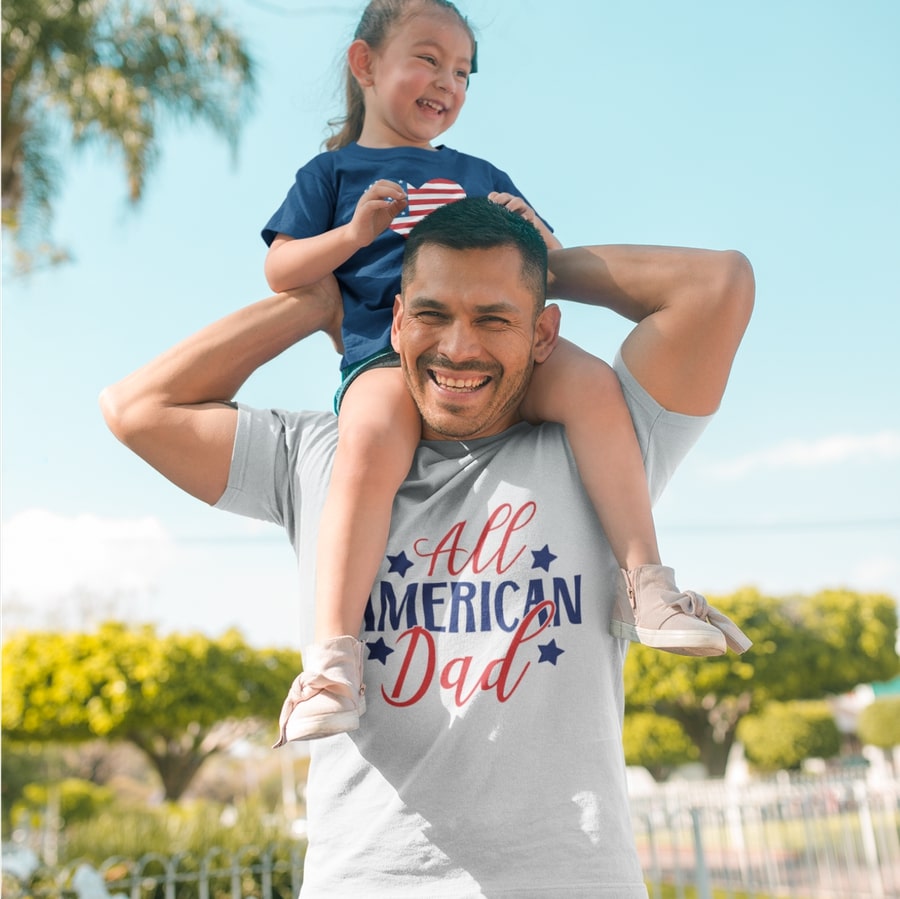 The classic t-shirt option speaks for itself. Custom shirts are the hot-ticket item for every designer, easy to layer and switch up for every occasion. Try a classic, loose or relaxed fit for your Independence Day shirts. Explore dozens of color variations from quality Print Providers, complimenting even the most niche palettes.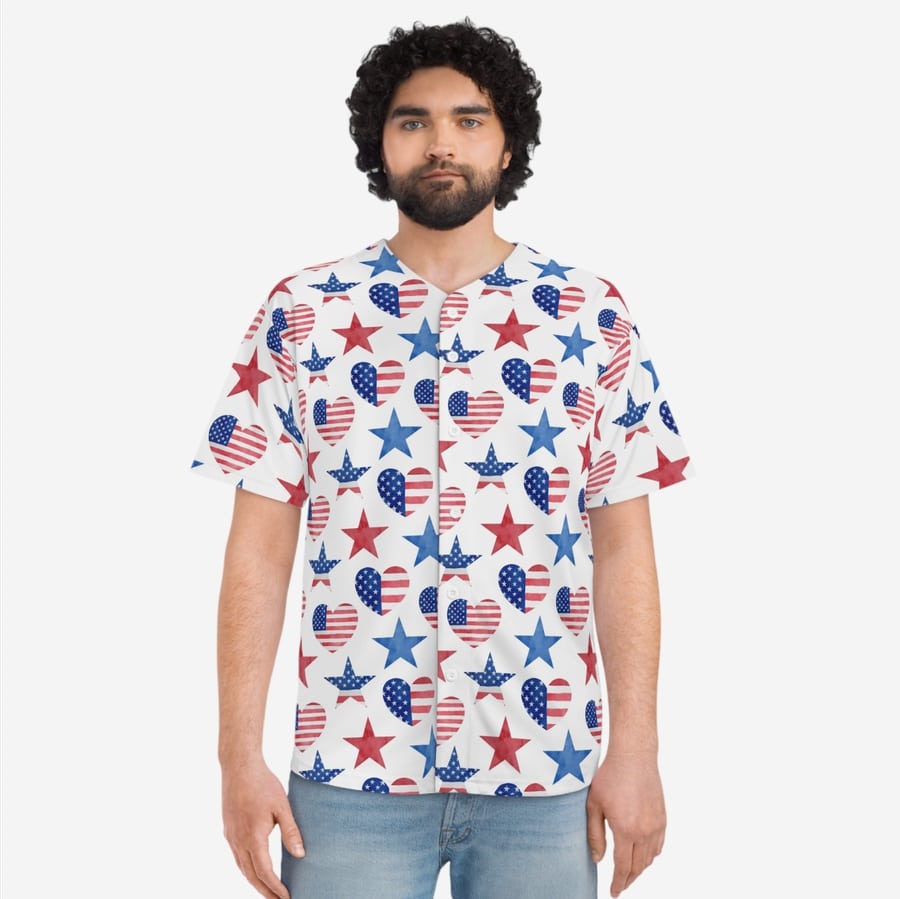 4th of July Button-Up Shirts
Take your designs in a classy and colorful direction with a button-up shirt. Printify's durable button-ups have a soft and comfortable feel that sides perfectly with a neat and formal style. All button-up shirts come with an all-over-print option, which means you can cover the entire print area with red, white, and blue for the snazziest holiday fits.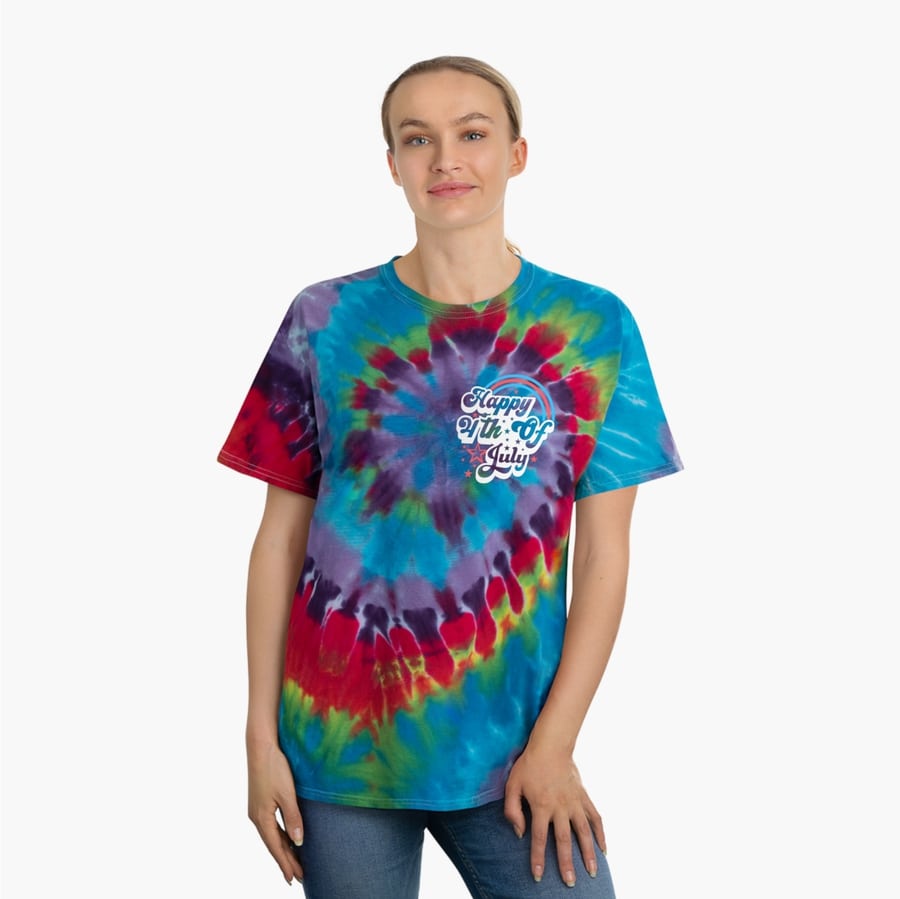 Tie-Dye 4th of July Shirts
Groovy tie-dye shirts scream a do-it-your-self American attitude, guaranteed to leverage its traditional printing technique for unique patterns from every order. Tie-dyes offer a laid-back and cool look that will remind you of the summer of love, with your prints added as a breath of fresh air for friends or customers.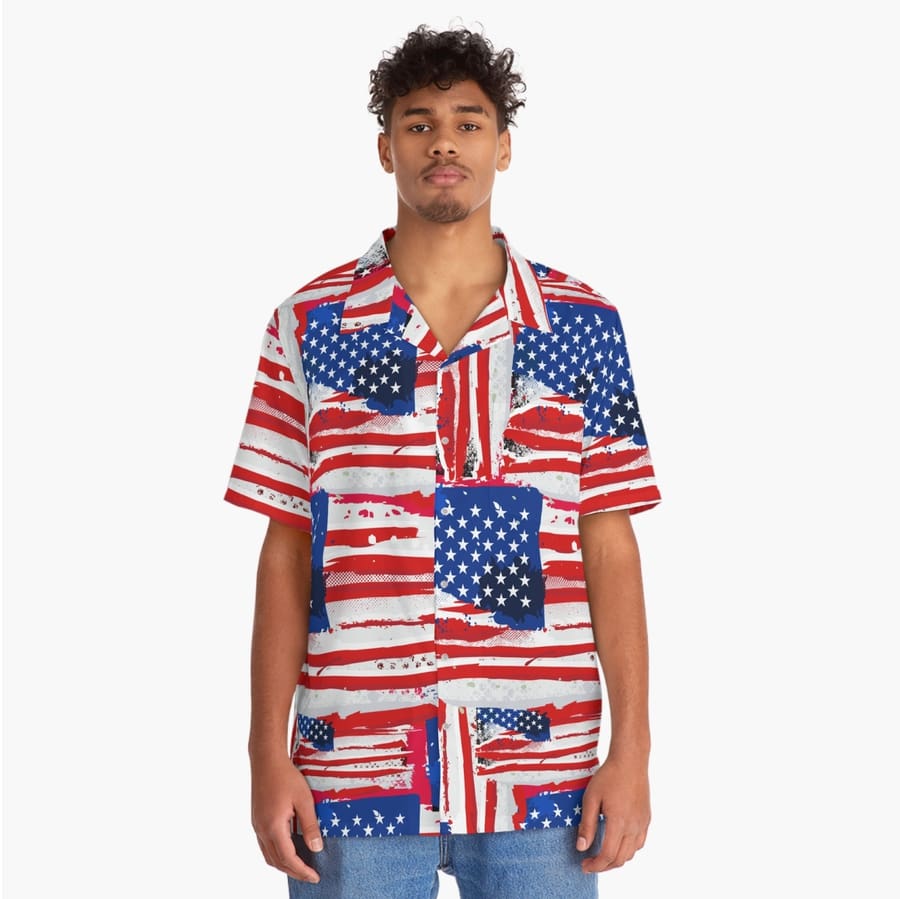 Printify's all-over-print Hawaiian shirt combines the well-known seaside cruiser style with a full-pattern print area. Reinvent the look, adding a red, white, and blue collage of all-American symbolism. The quintessential Hawaiian shirt has well-known attributes that you're sure to find on our products page.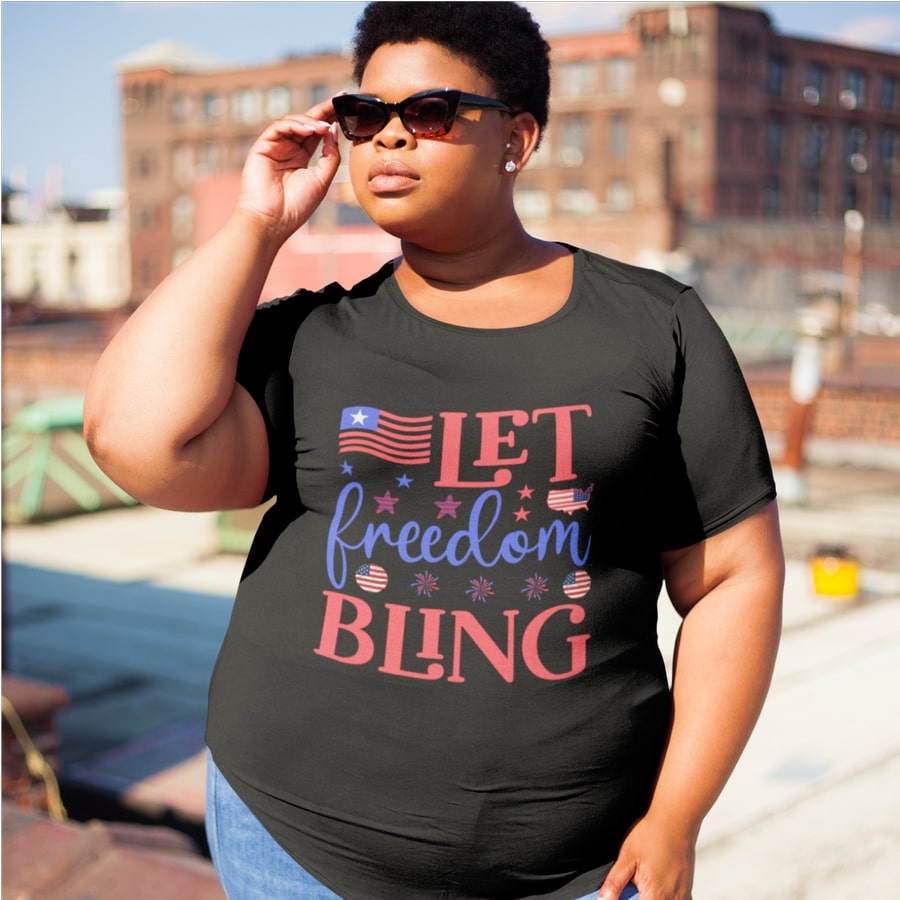 Printify offers a range of plus-sized shirts to fit any body type perfectly. Our plus-sized options include loose, regular, tight, and retail fits up to size 5XL from worldwide Print Providers ready to deliver.
Trusted by a Community of Over 2 Million Merchants
Printify grows together with its merchants. Experience the American Dream as a self-made entrepreneur with bespoke designs.
I don't have to invest the money I can't lose into my business. With Printify, I only pay the fulfillment fees, and the rest is all profit.
I really appreciate working with Printify on my brand. Afro Unicorn was only supposed to be my design on a white shirt. It is so much more. Printify allows me the time to run the business and not work in the business.
Printify helped me start a completely hands-off revenue stream. When you spot a niche that you want to enter quickly, you don't have to worry about buying stock or equipment.
Printify Premium has helped my profit margins tremendously, and spending $20 a month has probably saved me over $200 a month.
Using Printify saved our struggling business of 6 years and gave us more time with our family.
I like Printify products because they tie in with our organisation's message.
I love the Printify Mockup Generator. It keeps everything consistent and allows me to keep my brand looking sharp and professional.
Make Your Own Custom 4th of July Shirts
4th of July Shirt Design Ideas
The 4th of July is not just about wearing the American flag plastered on everything in sight. It's a movement of national recognition and justice for all people. Make the holiday your own celebrating independence with your unique brand of American imagery.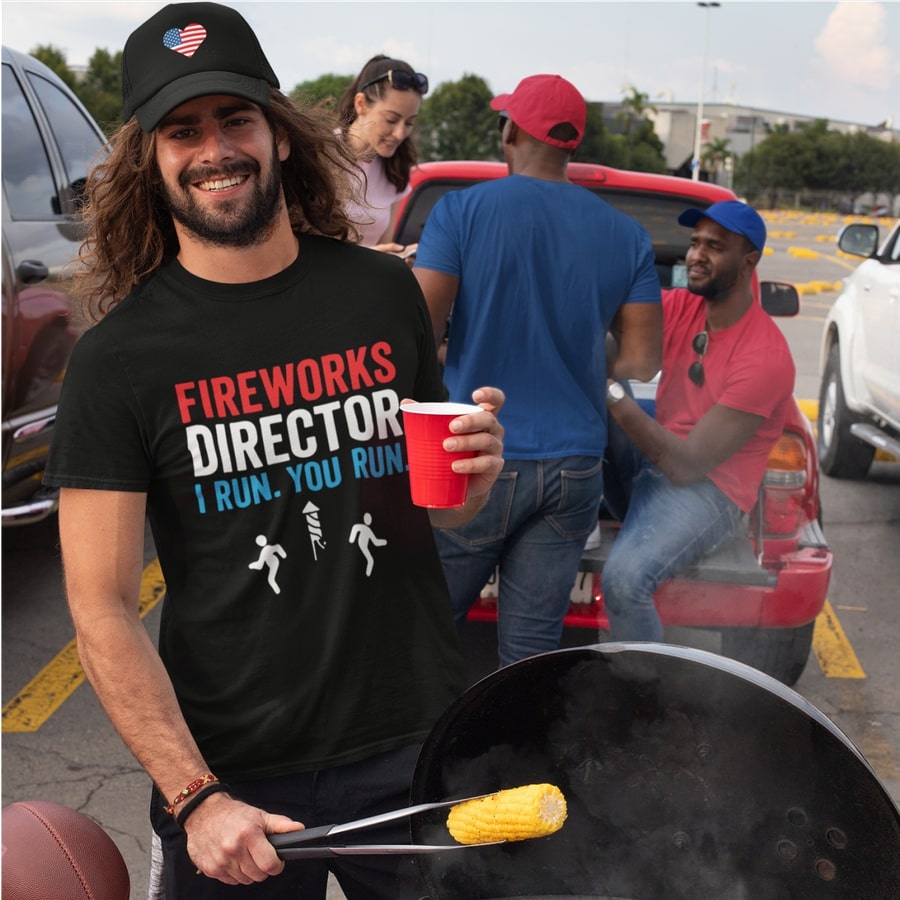 Design using puns, wit, and funny graphics related to American traditions and cultural trends. Prepare a dad pun for the backyard grill and other family 4th of July shirts with designs to celebrate.
Take your cutest images and surround them with stars, stripes, and a red, white, and blue color palette. Include illustrations of symbolic animals or sentimental quotes that celebrate the country's pride.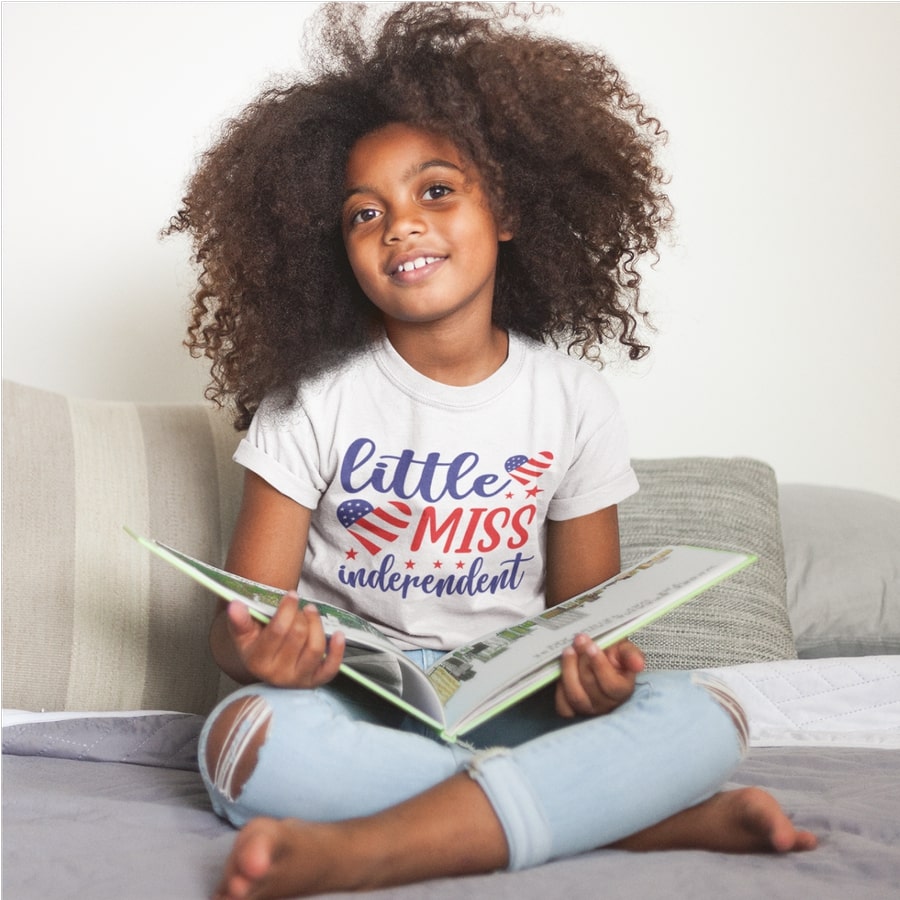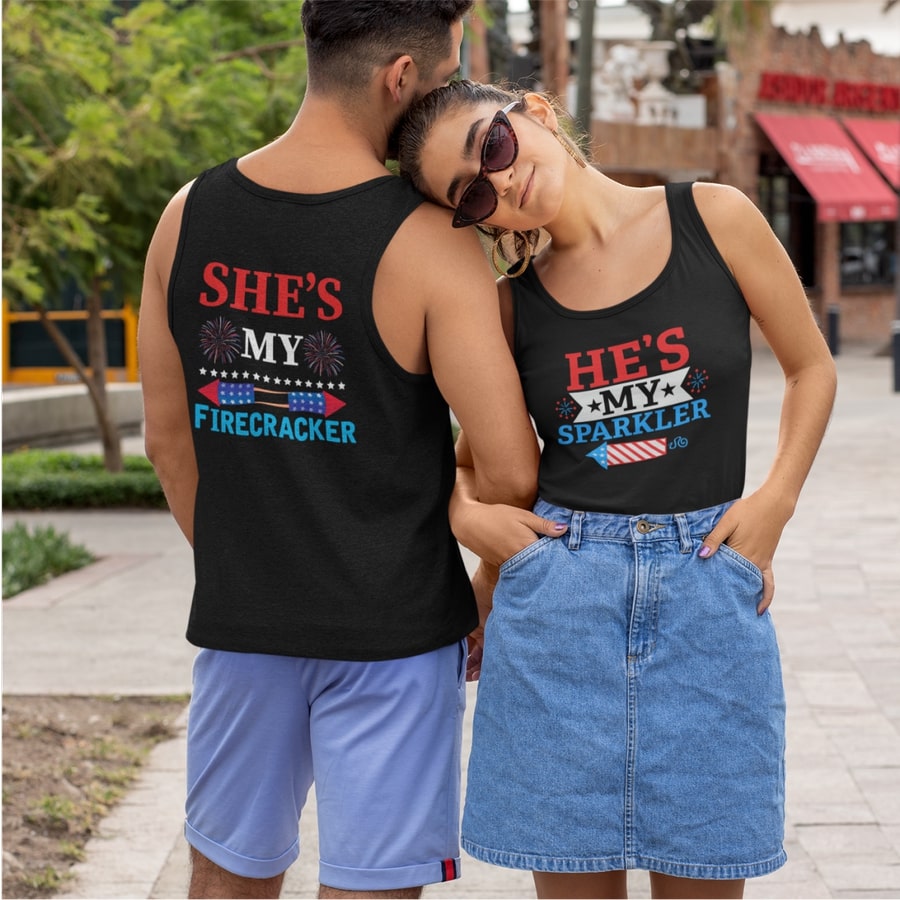 Couples 4th of July Shirts
Don't forget about all the newly-strung partners or long-term lovers that want to wear a matching set of tees. Publish women's 4th of July shirts with complimentary men's 4th of July shirts.
Add anything from iconic landmarks and patriotic speeches to new celebrities and memes. Create graphics inspired by the vintage Americana and its independence traditions. String up a collage of everything, or put your favorites in fine detail.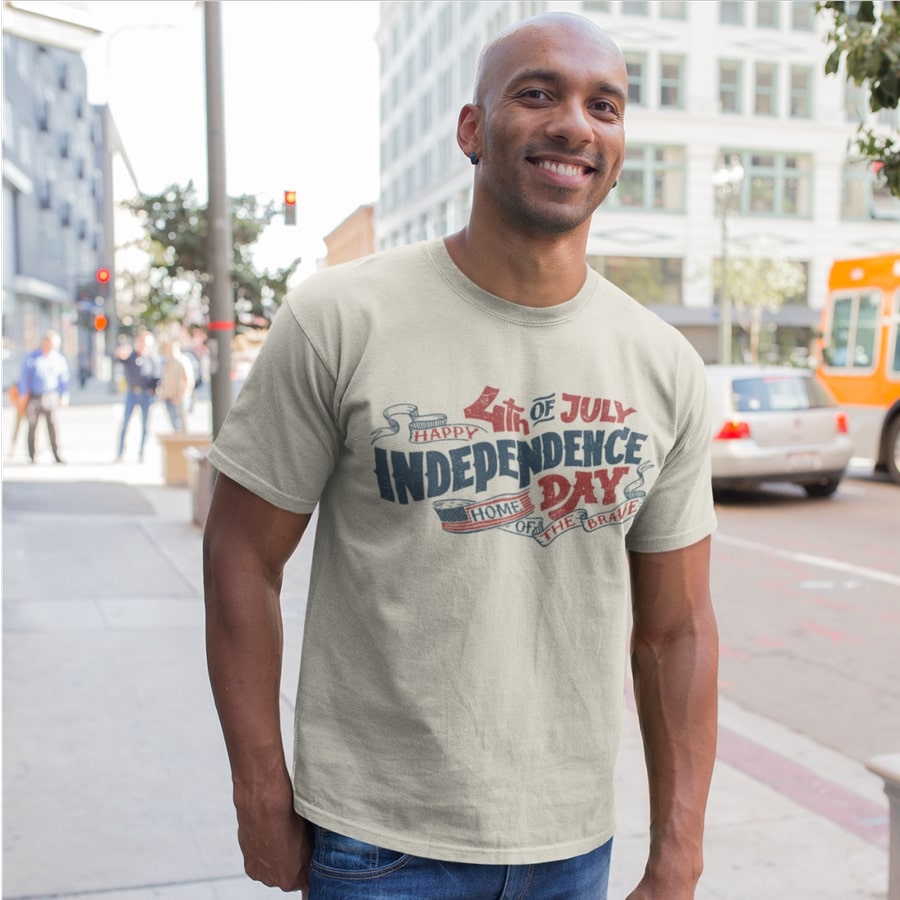 Why Sell 4th of July Shirts
Most Americans plan to spend Independence Day at social events – a family cookout or other community occasions. Wearing a 4th of July shirt shows your holiday spirit and gives you a sense of belonging.
Looking at consumer behavior, we see a solid interest in purchasing patriotic merchandise. More than 84% of Americans celebrated the 4th of July in 2022, with a third planning to start the party with holiday shopping.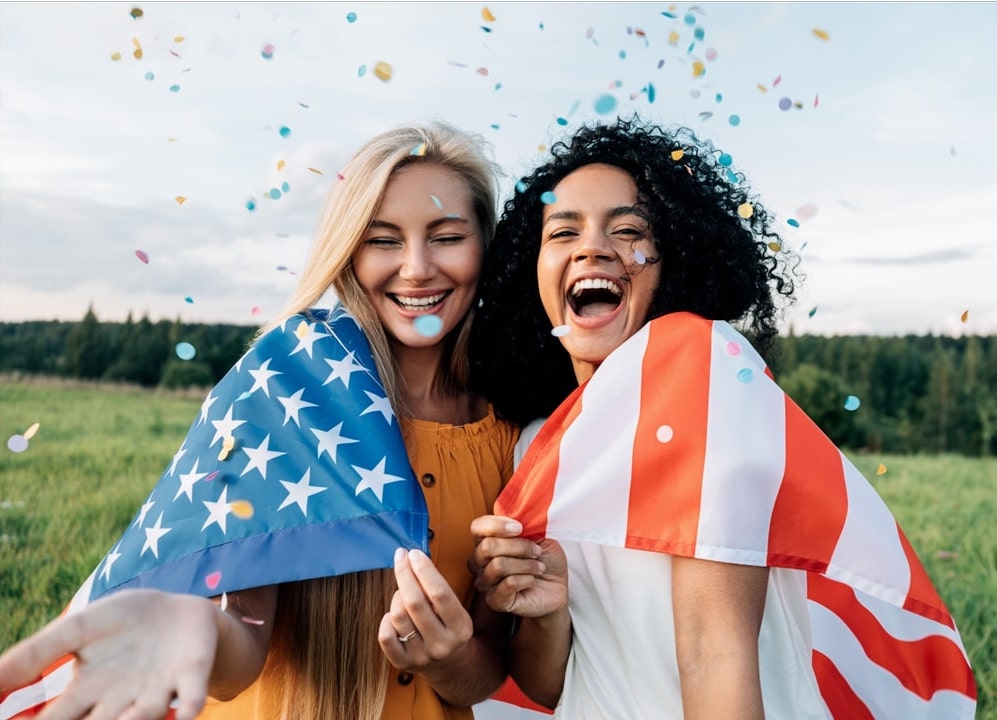 Why You Should Choose Printify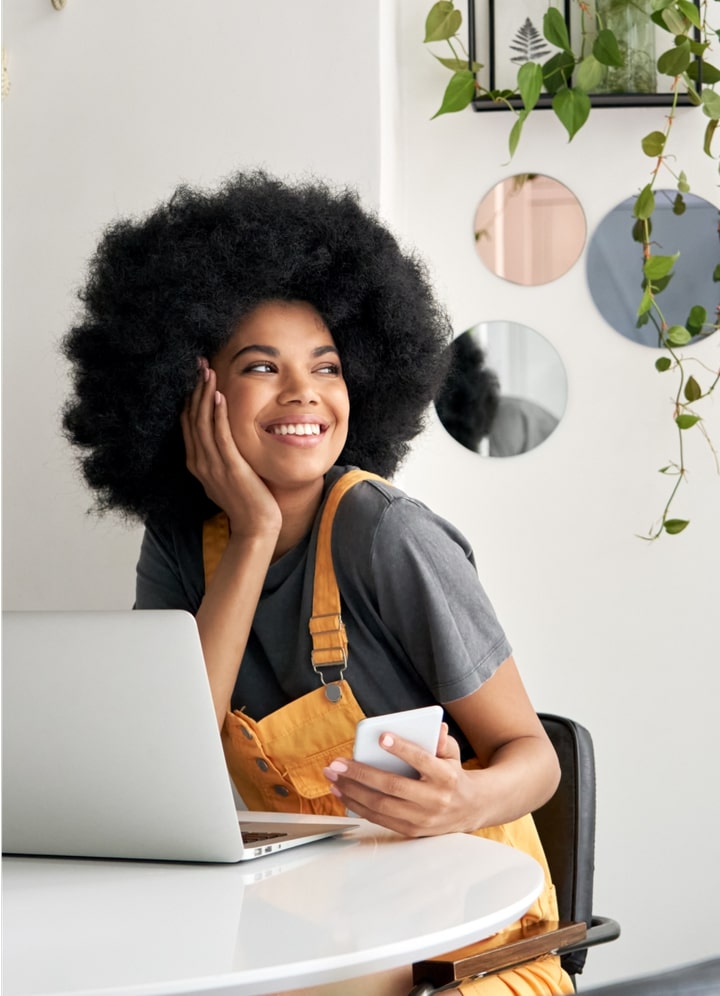 Create a Printify account for free. Create sales with no investment while the customer covers all production costs. Get access to our products, design tools, and much more!
We offer over 850 products in the Printify Product Catalog. Browse the growing number of shirt categories for every target group and style.
Use our simple Mockup Generator to upload designs, add text, rotate, scale, color, and position your t-shirt prints perfectly – seamless and easy application.
You don't need to hold any inventory with a print-on-demand business model. Each product gets fulfilled on demand after a customer places an order.
Printify works with merchants from all over the world, providing 24/7 support. Reach out for any eCommerce and print-on-demand questions.
Connect Your Store – Sell 4th of July Shirts With Printify
Publish 4th of July t-shirts to your store through our top eCommerce integrations. Printify offers partnered sales channel connections with platforms such as Shopify, WooCommerce, Etsy, eBay, Walmart, and more. Fill your catalog with print-on-demand products with just a click.
Frequently Asked Questions
Check Out Our Articles and Start Selling
Get inspired with our full Catalog of product ideas and learn more about eCommerce with Printify. Start selling for success, and happy Independence Day!
Increase your reach with the best 4th of July marketing ideas and supercharge your profits with creative 4th of July sale ideas.
Check out the best 4th of July shirt ideas online to buy for yourself, your family, friends, or even open a virtual store with Printify.
Make Your Own Custom 4th of July Shirts