Create a personalized notebook or journal with your very own designs. Add them to your store and sell them worldwide. We'll handle the fulfillment and ship directly to your customers around the world.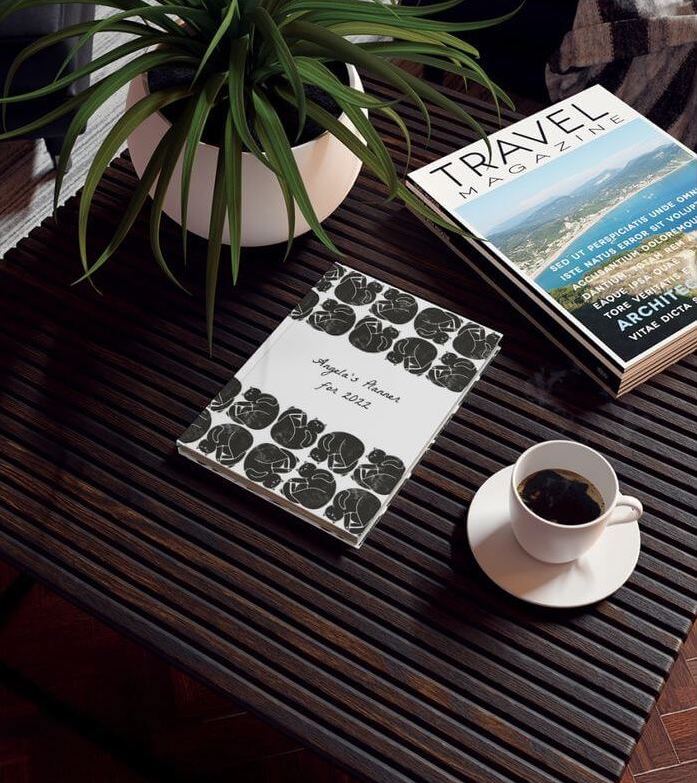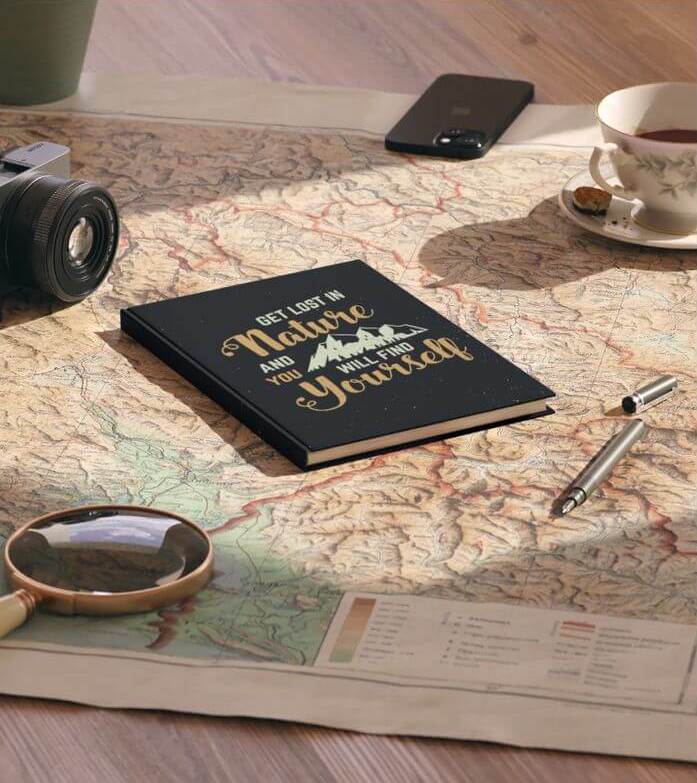 Printify is the most loved POD company in the world
Rated Excellent 4.8 out of 5
Make Your Own Print-On-Demand Journals & Notebooks with Printify
Are you a high-volume journals seller? Let's craft your custom plan together!
Custom Notebooks and Journals to Sell in Your Store
Printify offers a wide selection of custom printed notebooks for all of your clients' daily needs: shopping lists, journaling, or drawing D&D maps. There are different types of paper and notebook bindings, but they all share the same excellent cover prints.
Hardbound Notebooks and Journals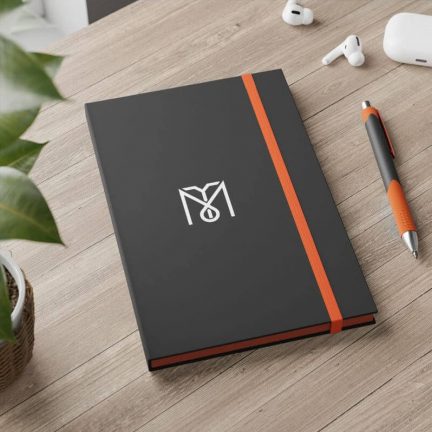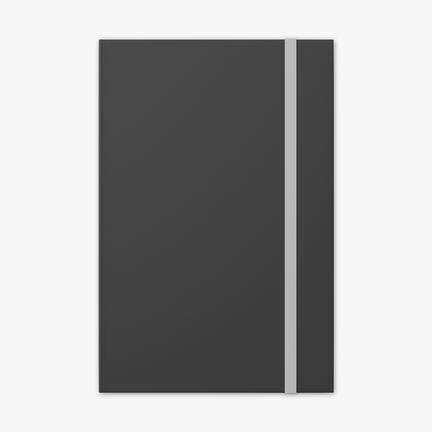 Give your customers the opportunity to put down their ideas on the orderly lines of this modern and stylish notebook. Journalbooks brings us a 96-page high-quality product that will give your customers the perfect location to store all of their ideas and to-do lists.
This Journalbooks notebook is available in 4 colors. The binding band will match its brightly colored edges and inner covers.
Color Contrast Notebook printing costs start at $13.43 (from $10.34 with Printify Premium) in the US.
You can choose between a glossy or a matte cover when you upload your designs to this 128-page personalized notebook. On top of that, you can also take your pick from blank, dotted, or ruled pages that will be placed inside of the notebook.
Why not offer all of these options to your customers or adjust your designs in accordance with the specific types of pages?
Hardcover Notebook printing costs start at $10.04 (from $7.74 with Printify Premium) in the EU.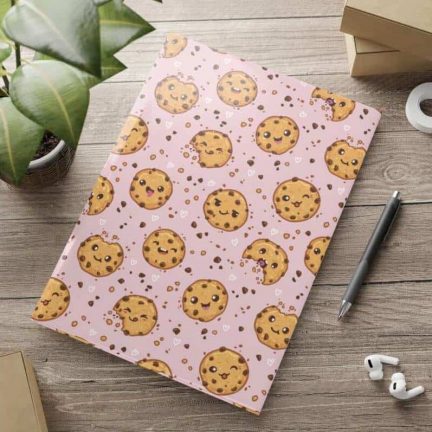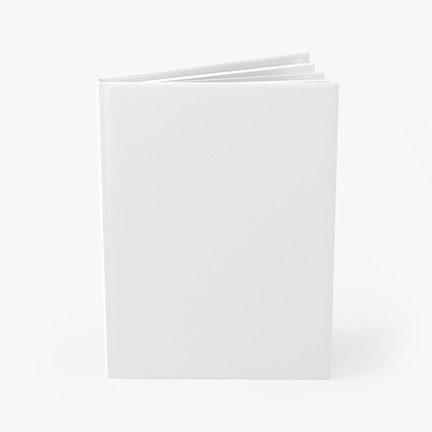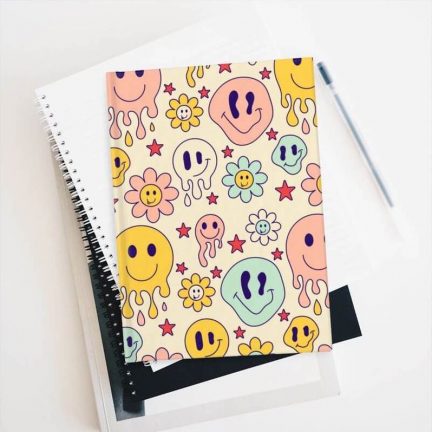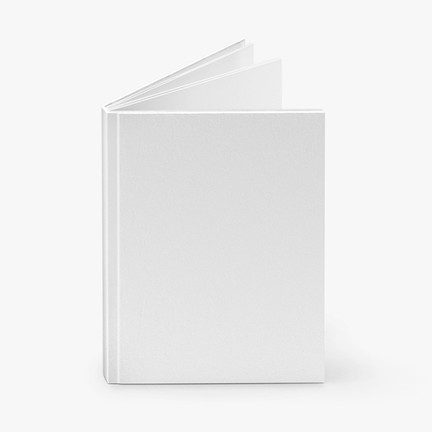 For any creative mind, a blank page is not empty, itis full of endless possibilities. Your customers will be able to let their imagination run wild through 128 "blank" pages of their perfect journal.
The case wrap binding will give you a solid surface, perfect for doodling, drawing, or any other types of brainstorming.
Our print-on-demand Journal printing costs from $13.45 (from $10.36 with Printify Premium) in the US.
Our 128-page custom hardcover journal is made to give the experience of a true premium product. A full wrap print will feature your designs on The front, back, and spine. From a more practical standpoint, the case wrap binding offers a solid surface, making it an excellent product to be used on the go.
This is the perfect printed item for any budding writer, as well as anyone attending a class, meeting, or seminar.
Custom Journal printing costs from $13.45 (from $10.36 with Printify Premium) in the US.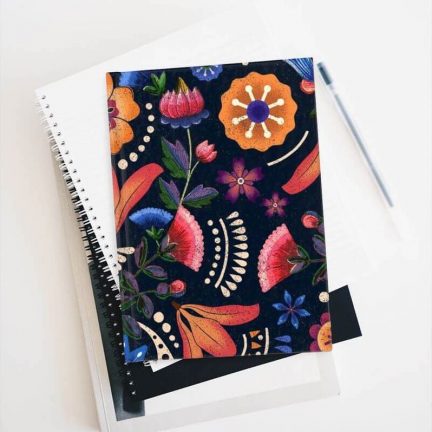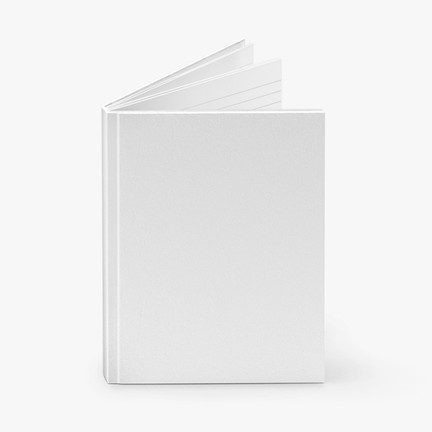 Spiral Notebooks and Journals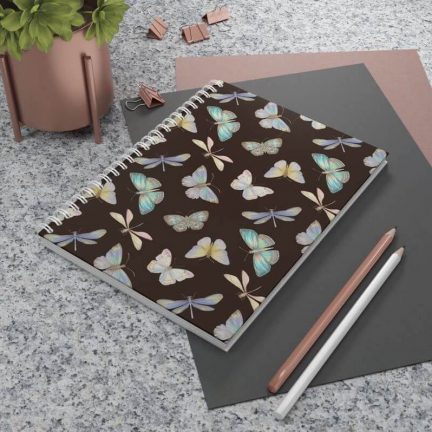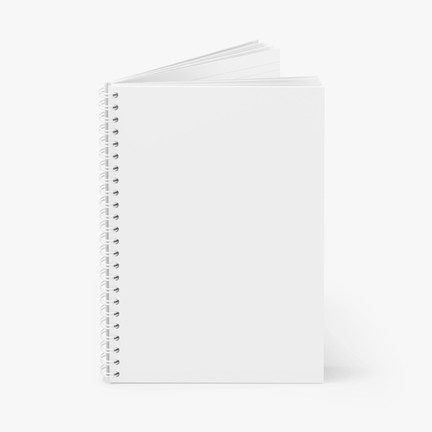 One of our best-selling stationery items is none other than the classic spiral notebook. With semi-gloss laminated covers and 128 single-lined pages, this custom notebook is equal doses of fashionable and functional.
The spiral notebook is an excellent choice for note-keeping, ideas, and lists. The sturdy spiral makes it easy to rip out pages without damaging the structure of the notebook.
The print-on-demand Spiral Notebook production starts from $5.25 (from $4.05 with Printify Premium) in the EU.
This custom notebook has 118 ruled-line pages held together by a solid spiral bind. It is really tough to imagine a better office notebook for daily use.
This durable notebook will last through vigorous daily use and provide structure to your customer's daily tasks.
Print-on-demand Spiral Notebook production costs from $6.54 (from $5.03 with Printify Premium) in the US.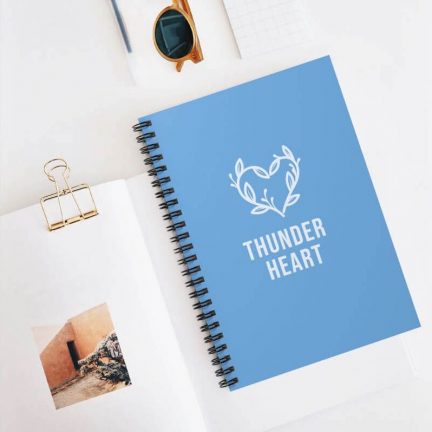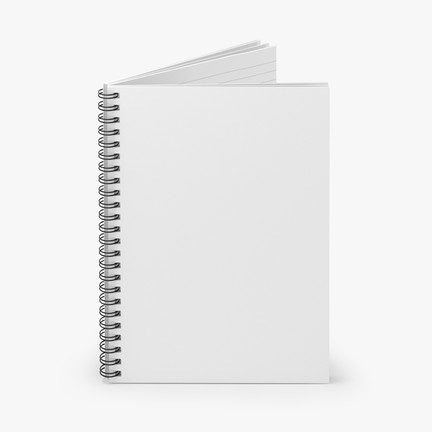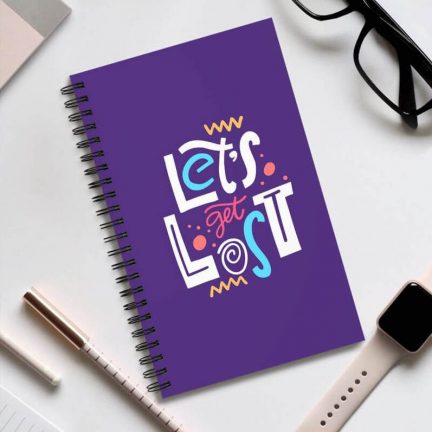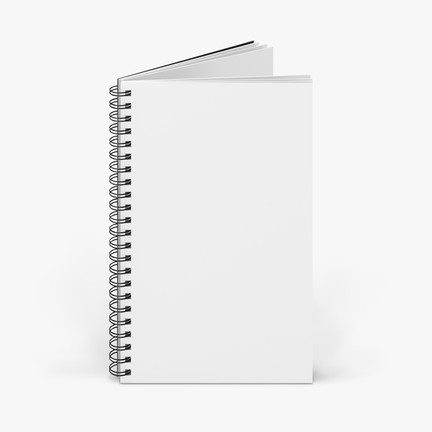 A reliable 160-page spiral journal could be just what your customer needs to find inspiration and start taking down notes and accounts of their adventures and journeys. Choose your paper style by selecting blank, dot-grid, lined, or task pages.
Customize your product by adding stunning personalized artwork on the semi-gloss cover of the spiral journal.
Print-on-demand Spiral Journal printing costs from $6.36 (from $4.90 with Printify Premium) in the EU.
This 150-page spiral-bound journal offers a protective, glossy, and laminated cover that is significantly more durable than the average paper or cardboard cover. In addition to that, the personalized journal's large metal spiral makes it easy to remove pages.
This journal is a great option to channel your inspiration into creating exceptional artwork.
Print-on-demand Spiral Bound Journal production in the US starts at $10.67 (from $8.22 with Printify Premium).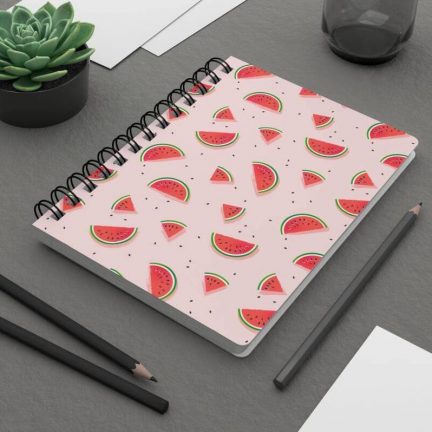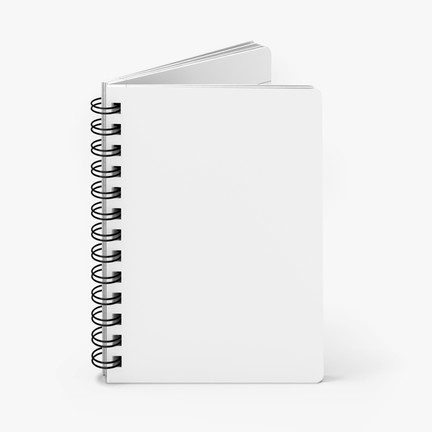 Start Making Your Own Custom Notebooks Today!
Printify Is Trusted by 2 million+ Merchants Worldwide With More Joining Every Day
I don't have to invest the money I can't lose into my business. With Printify, I only pay the fulfillment fees, and the rest is all profit.
I really appreciate working with Printify on my brand. Afro Unicorn was only supposed to be my design on a white shirt. It is so much more. Printify allows me the time to run the business and not work in the business.
Printify helped me start a completely hands-off revenue stream. When you spot a niche that you want to enter quickly, you don't have to worry about buying stock or equipment.
Printify Premium has helped my profit margins tremendously, and spending $20 a month has probably saved me over $200 a month.
Using Printify saved our struggling business of 6 years and gave us more time with our family.
I like Printify products because they tie in with our organisation's message.
I love the Printify Mockup Generator. It keeps everything consistent and allows me to keep my brand looking sharp and professional.
Profit From Custom Notebooks
You pay for fulfillment only when you make a sale.
You pay for its production
100% Free To Use · 700+ Products · Largest Print Network
Custom Notebook and Journal Design Ideas
Understanding your target market is the key to success for your brand and your products. You'll need to figure out what kind of a journal you want to customize and offer to your customers – custom notebooks with logo designs, abstract drawings, or something completely different. Let's go through a few ideas you can use to give your notebooks that special touch.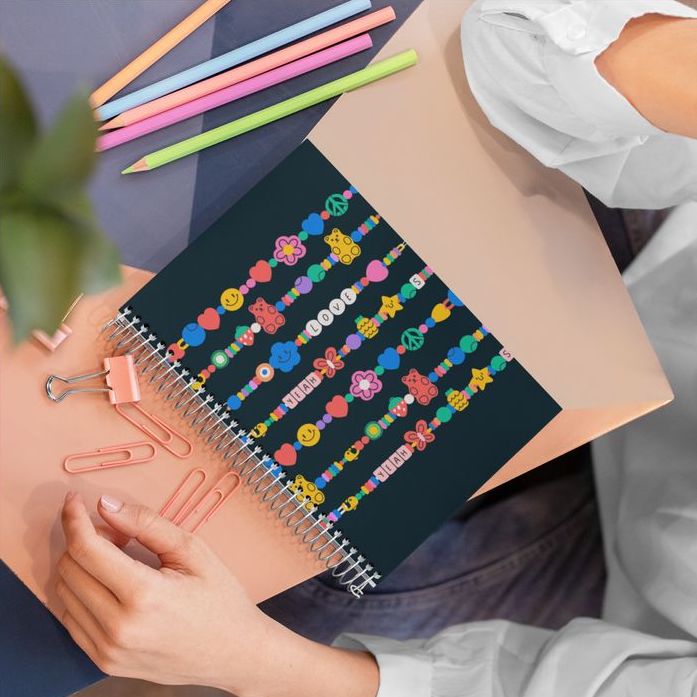 The next school year is always just around the corner, which means that there is also a steady demand for custom stationery products products and custom notebooks that would help your customers start school in style. From kindergarten all the way up through university, a fresh new notebook motivates students of all ages to take meticulous notes on all of their favorite subjects.
This allows you to adjust your designs accordingly and market multiple notebooks to each of your customers.
People fill up their personal notebooks with thoughts, ideas, drawings, stickers, and just about anything else that comes to mind, all to create the perfect representation of them as individuals, as well as cover their interests and hobbies.
Launching custom printed journals and inspiring your customers to start a diary could be just the spark your store needs.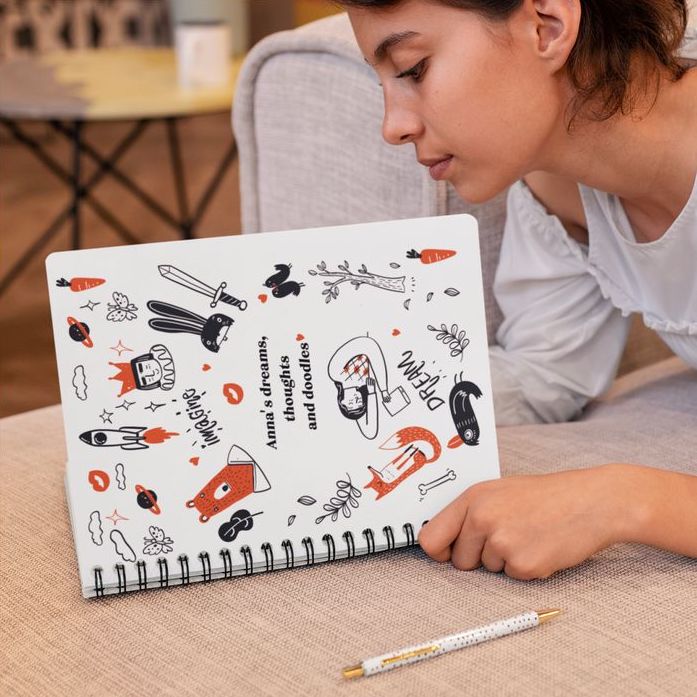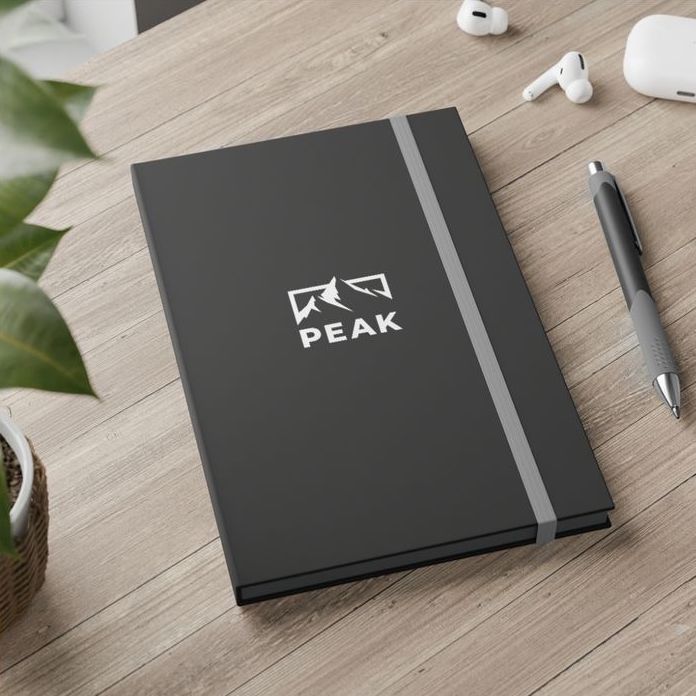 Custom Notebook with Logo
This is your chance to let your creativity shine through custom journals with logos. You can place a brand logo, your own or your customer's, on the covers of these custom-made journals. It can be the only thing in the design or a part of the design — that is fully up to you.
Merchandise with logos is a good and subtle way to advertise a business.
The best way for your customers to transport themselves from a hot and humid summer day into a chilly fall afternoon, and vice versa, is through written memories. A notebook with a scenic or urban cover is just the right thing to get them going.
You can choose travel-inspired themes to encourage your customers to keep a log of their experiences inside a personalized notebook.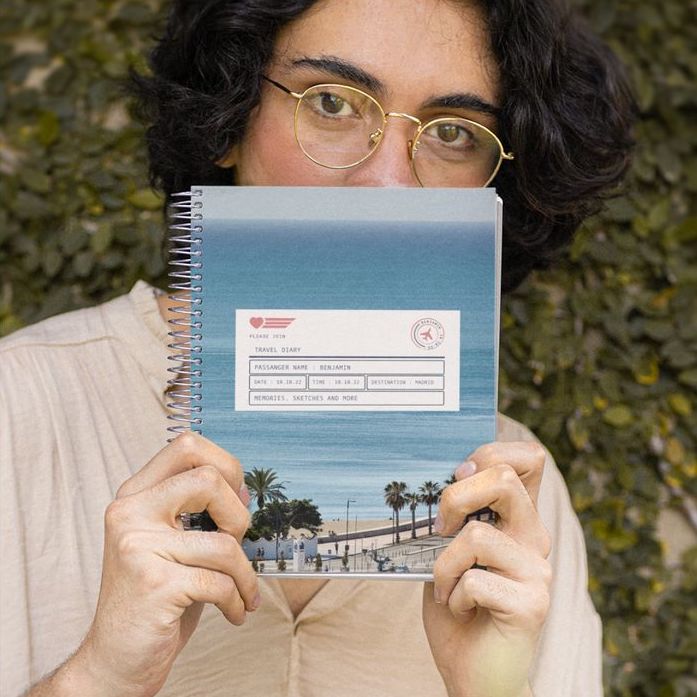 Start Making Your Own Custom Notebooks Today!
Why Sell Custom Notebooks and Journals Online?
A printed notebook or journal is one of the most considerate gifts you could give on birthdays, graduations, and other celebrations. They're perfect gifts for creative kids.
How to Use Printify for Print-on-Demand Notebooks
Printify makes it easy for you to design and sell customized notebooks and journals online. Set up your store and start adding products within minutes.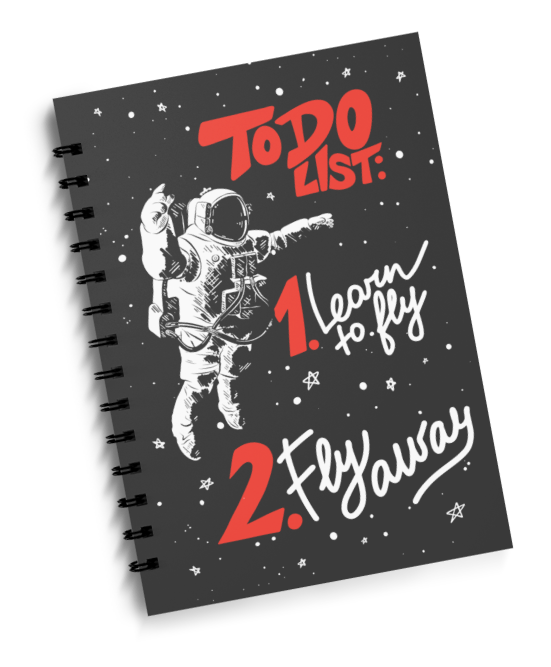 With Printify, you can customize and list custom products with your own designs from anywhere in the world. We work with proven print providers in the U.S., Europe, Canada, China and Australia, to bring you a large selection of products for your eCommerce store.
Your orders will be printed on demand. Once your customer places an order in your store, it will sync up with us and be placed in the order fulfillment queue. This function removes the necessity of keeping your products in stock, which makes the whole process of running an eCommerce store relatively cheap.
You or your customer can order one or one hundred products; there is no minimum order size. We offer cost-effective options for printing only what you need, exactly when you need it.
How to Make Your Own Custom Journal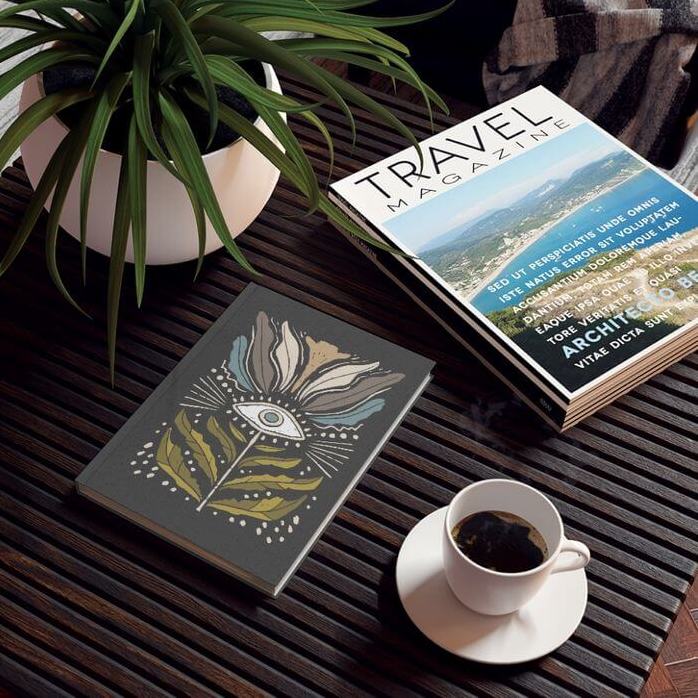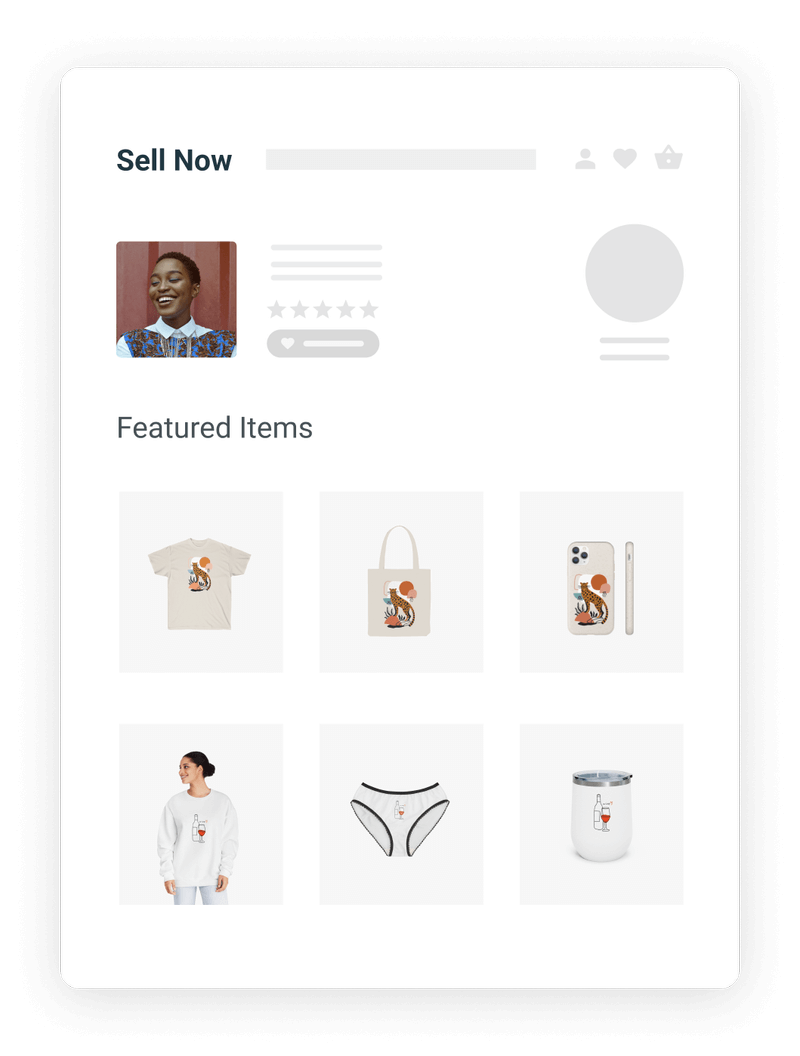 Step 1: Create a Printify Account
It only takes a few minutes to create a Printify Account, and using it is 100% free if you're a new business. When your business grows, you can upgrade to the Printify Premium subscription plan.
Check out the​​ Product Catalog to see our product offers. We offer custom notebook printing and a huge collection of other products ranging from stationery to apparel.
Step 3: Add Your Product to a Store
Use our Mockup Generator to add or create your print designs. Once you've made your design, you can list your notebook on your eCommerce store. Our customization options and the easy-to-use design tool will help you create the planner, journal, or notebook your customers won't be able to resist.
The order fulfillment process is entirely automated, so it does not need your oversight. Although, it's a good idea to keep an eye on your orders to ensure everything is going smoothly. Sit back, relax and watch orders come in.
Easily Connect Your Products
You need to reach customers to sell your designs. The best way to do this is by connecting to an eCommerce platform or marketplace. Fortunately, the Printify merch maker supports automatic integrations for Shopify, eBay, Wix, WooCommerce, Etsy, Squarespace BigCommerce and PrestaShop.
Choose Your Print Provider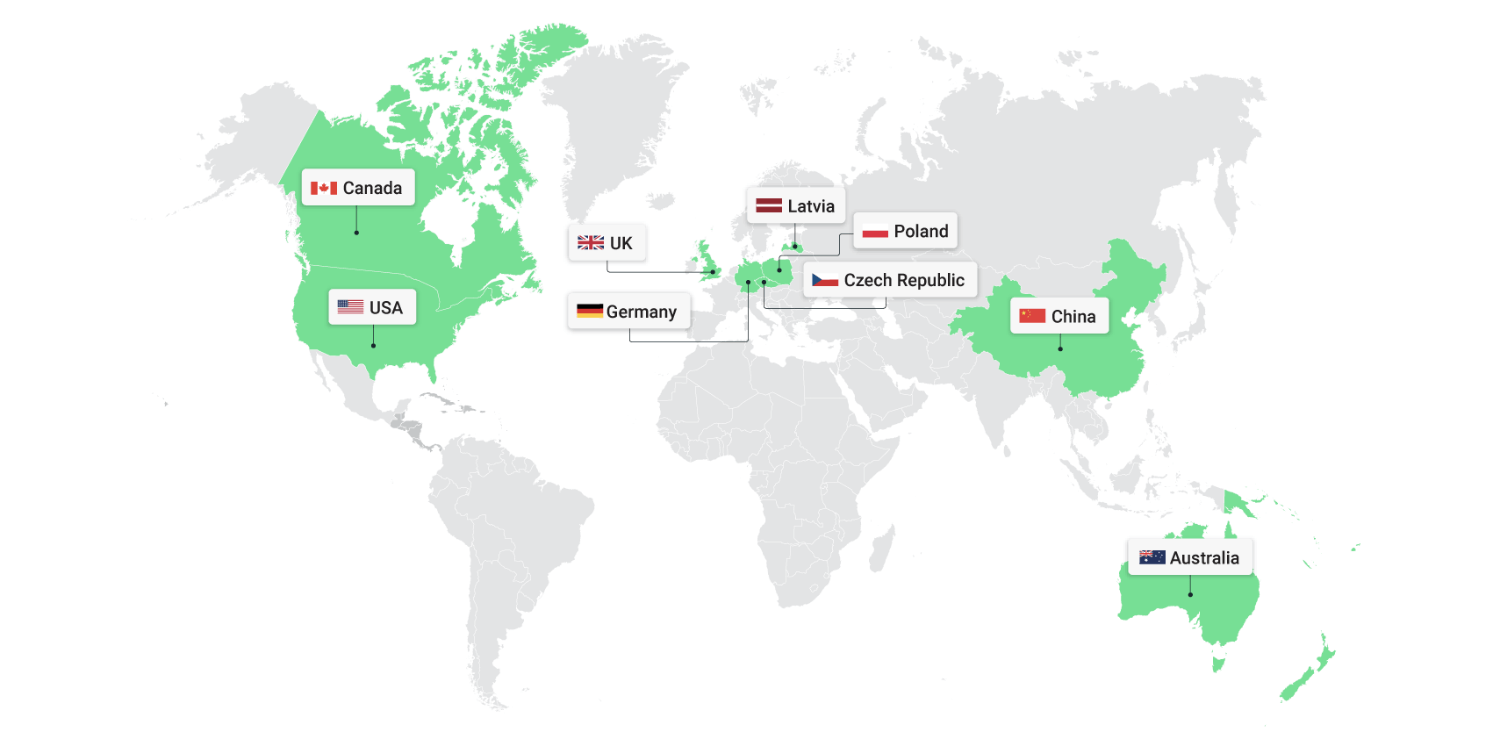 0 +
Customisable Products
Frequently Asked Questions