With our awesome custom notebooks and journals, you can inspire customers to pick up the pen and write to their heart's content.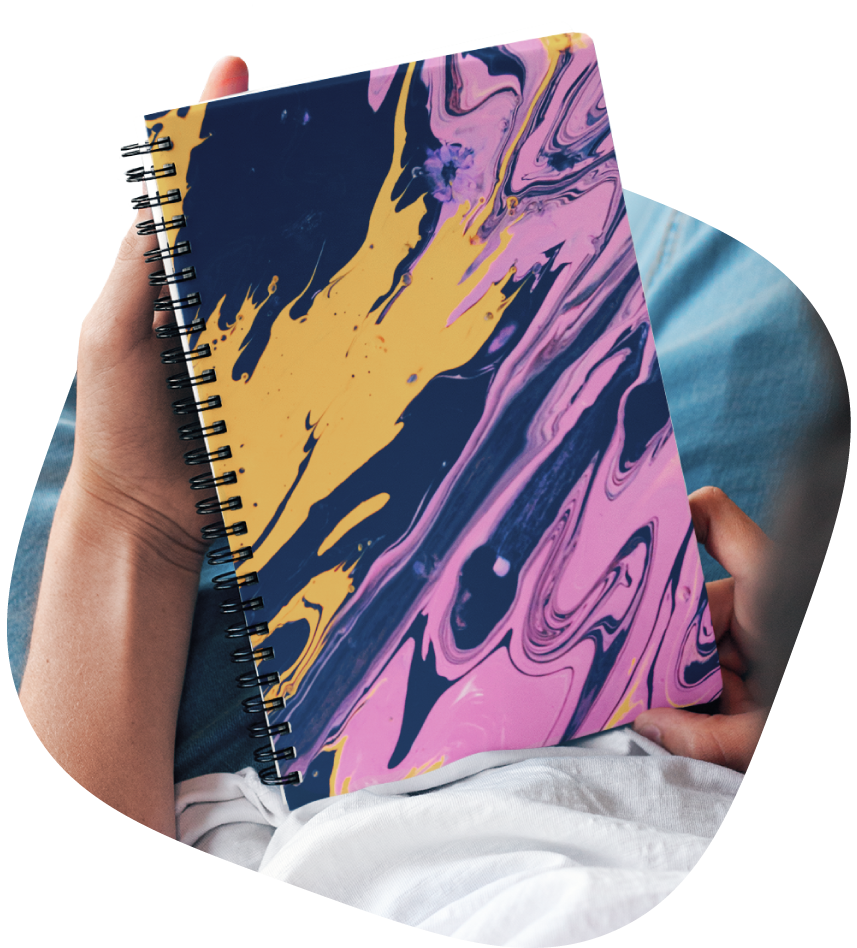 Features of our custom notebooks & journals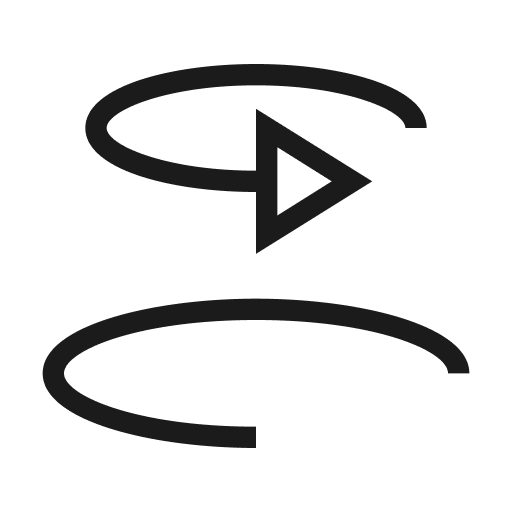 Full wrap print notebooks
Our custom notebooks feature a full wrap print, allowing you to create designs that inspire from all angles.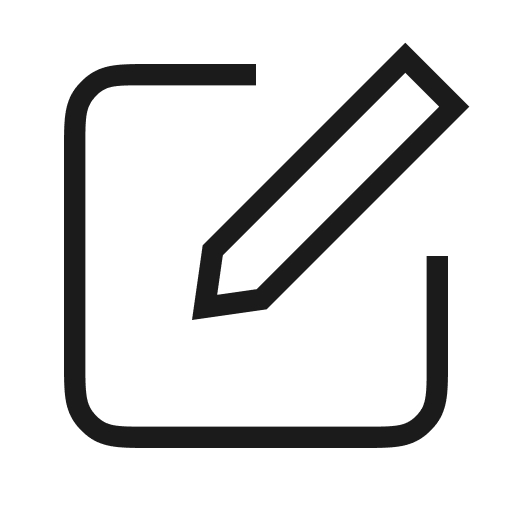 Both options are available, perfect for customers who prefer the freedom of a blank page or the structure of ruled lines.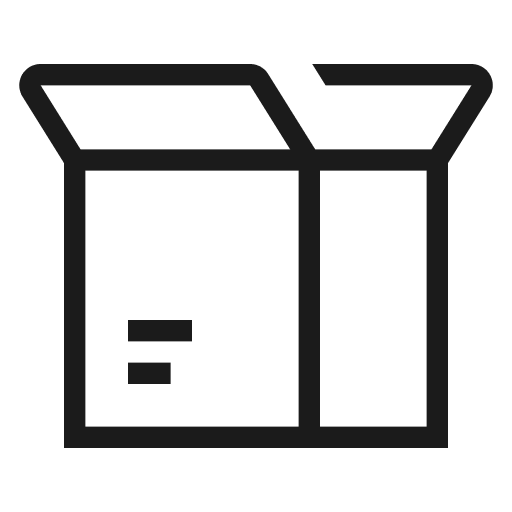 No minimum order required
Create designs without the fear of taking on the stock of each product. Streamlined order process means you only need to order when you get a sale.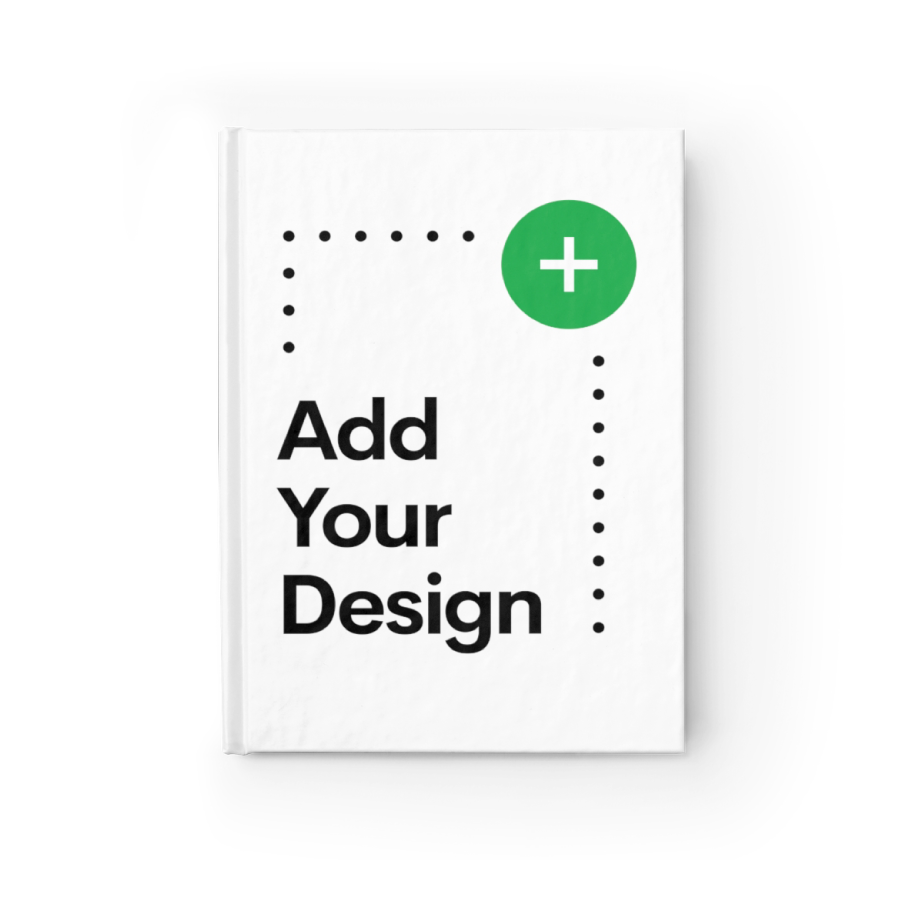 Designing your own custom journals
The sales of journals and notebooks are actually increasing, although we live in a digital world, there is still a need and a desire for people to write things down. From keeping travel journals to wedding planning, there is both demand and a market for custom journals and notebooks.
Choose your custom notebook
Custom journal - ruled line
Our custom hardcover journal is designed to feel like a premium product. Featuring a full wrap print, your designs will be present on the front, spine, and back of the journal, adding to the quality feel of the product. 
90gsm paper
Semi gloss laminated cover
Casewrap binding
The case wrap binding allows the journal to open fully and lay flat on the table. Perfect for any budding writer, or for taking notes during class, meetings or seminars.
Custom sock production in US, cost from $13.06. Average fulfillment time from 1.8 days (SPOKE Custom Products).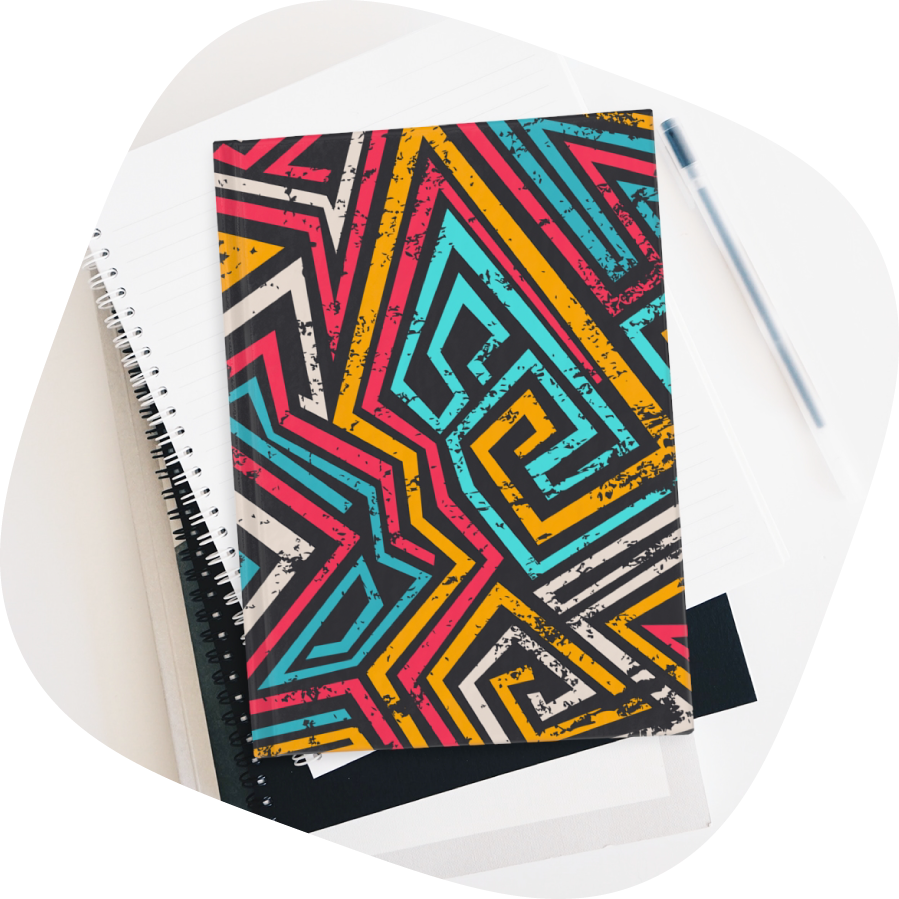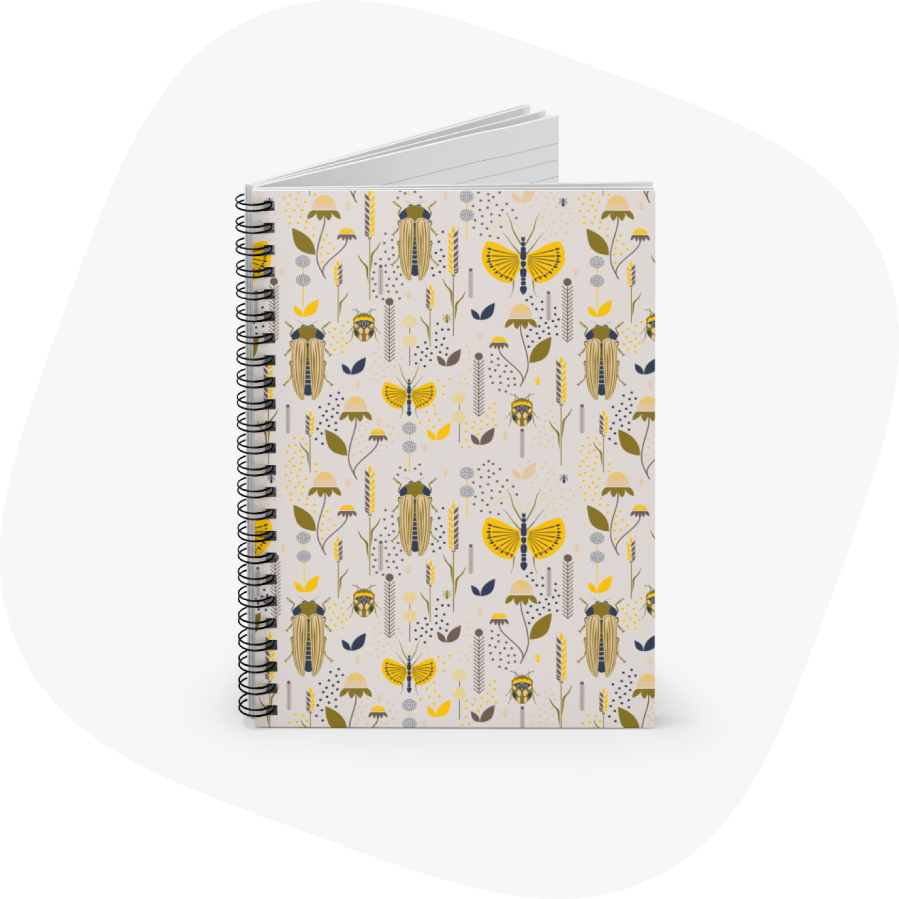 Spiral notebook - ruled line
One of our best selling stationery items – spiral notebook, 118 ruled line pages held together with a strong spiral bind, create the perfect custom notebook for everyday use. The 90gsm paper stands up to the rigors of school life, shopping lists, and even the toughest wedding plans. 
90gsm paper
Metal spiral
Document pocket
Add your design to the front cover to create custom notebooks that your customers won't be able to put down.
Custom notebook production in US, cost from $7.46. Average fulfillment time from 1.7 days (SPOKE Custom Products).
For any creative mind, a blank page is the start of a new journey. With our blank custom journal, your customers will be able to let their imaginations loose on the 128 blank pages contained in the journal.   
90gsm paper

Semi gloss laminated cover
Casewrap binding
The case wrap binding means the journal will lay flat on the table, perfect for doodling, drawing, and brainstorming.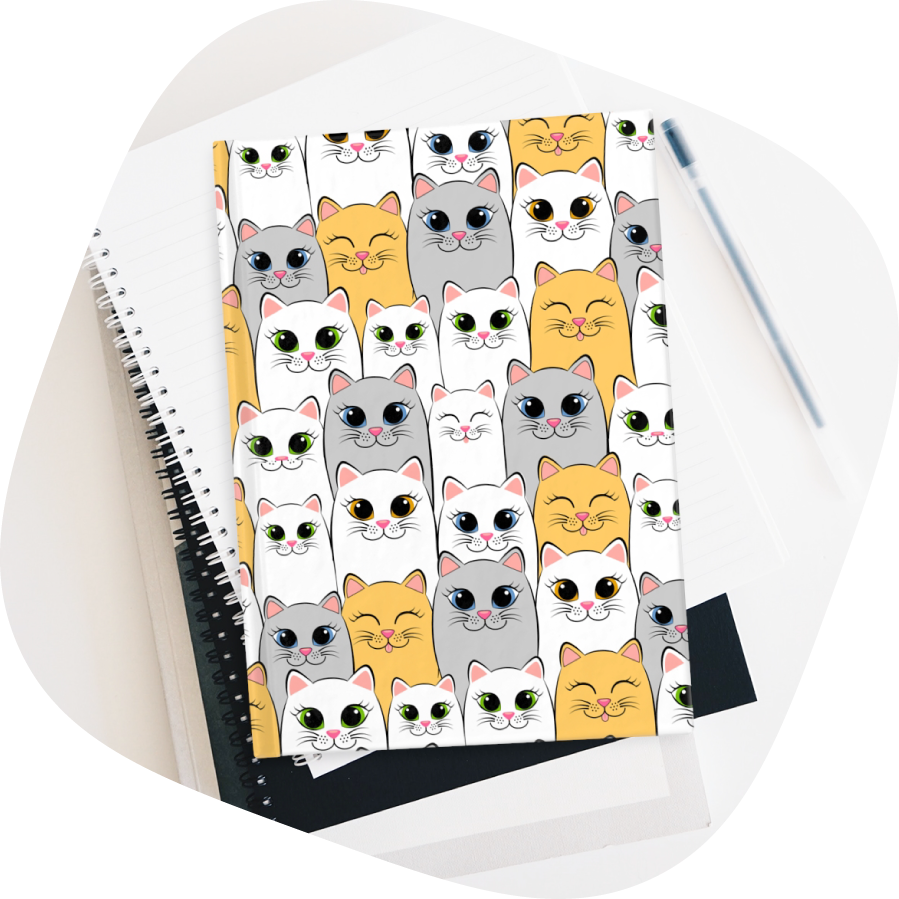 Custom sock production in US, cost from $13.06. Average fulfillment time from 1.8 days (SPOKE Custom Products).
Answering your questions about selling custom notebooks and custom journals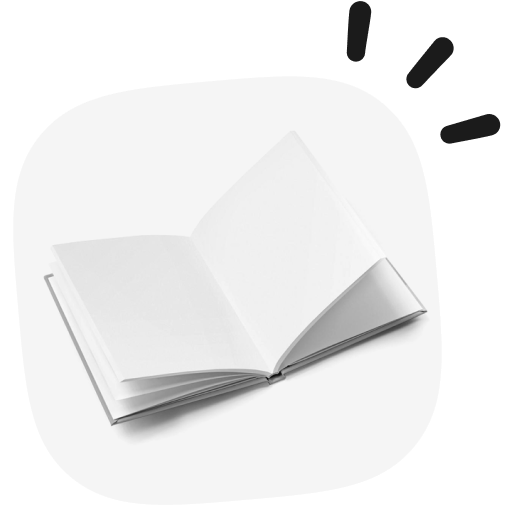 Why design and sell custom journals?
Custom notebooks and journals are one of the most common gifts to give for birthdays and celebrations. Not only that, as we move into a more digital age, people are actually more likely to pick up a pen and write down notes than they are to type them into a device. In fact, since 2011, sales of paper-based journals and notebooks have increased.
According to Moleskine, a luxury notebook maker, sales are up by more than 50% when compared to five years ago, with revenue increasing to $128 million per year. 
This is contrary to the common belief that as we type more we write less, the truth is that we actually still like to write, doodle and log our actions as much as we ever have. For some, the idea of typing away on a laptop in a meeting is rude, whereas jotting down ideas and notes in a notebook is totally acceptable. 
With all these things in mind, creating your own custom journal store could be a great little money maker, especially if you can build a following for niche, fun or quirky designs that customers will be only too happy to show off in their meetings.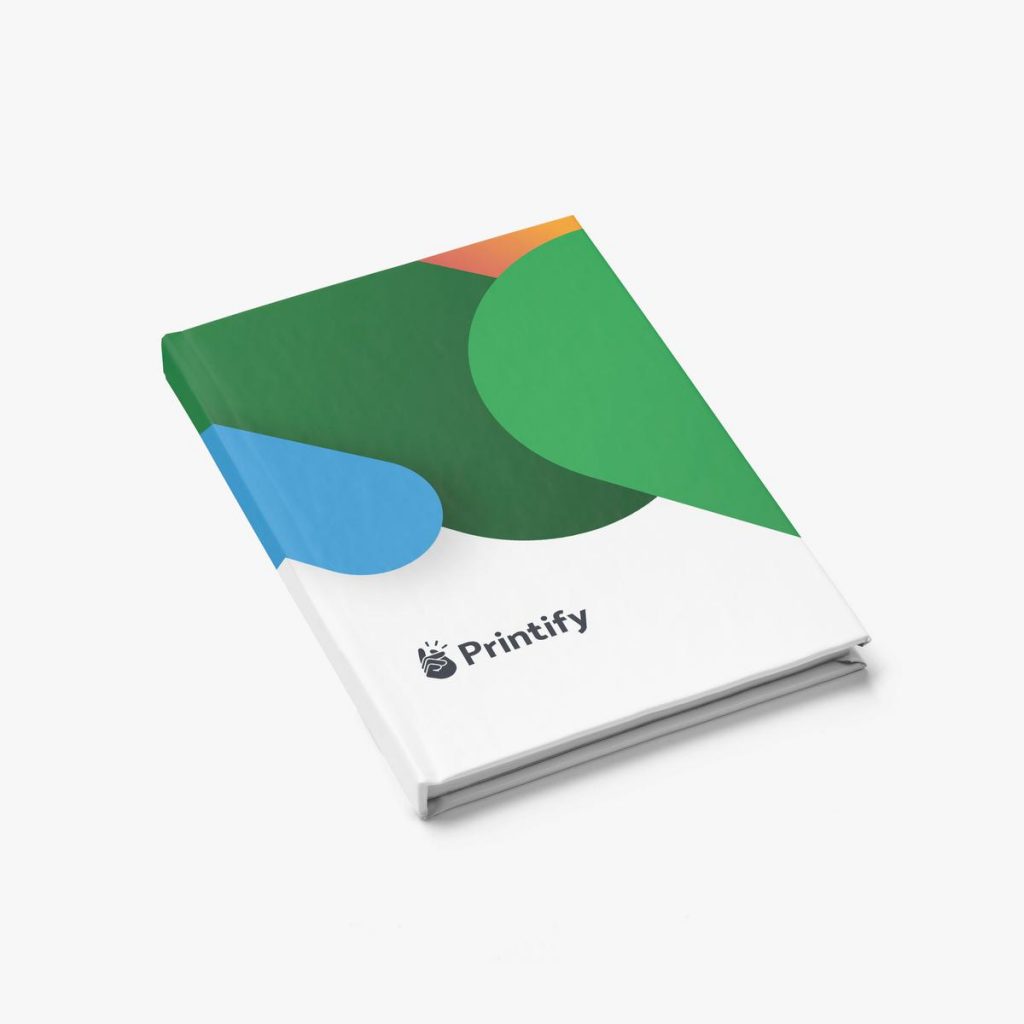 Choosing your custom notebook style
You can argue that they all do the same job, and there is a good reason for believing so. However, don't underestimate the value that having ruled lines, or blank pages can have on your customer's buying preferences.
Rule lovers – For those who love the ruled line, there is a simple need for structure. Most likely your market for a ruled line custom journal is writing notes, lists, and longer form texts that require lines to keep everything neat and tidy.
Rule breakers – The creatives who don't need structure, in fact, they thrive without it. If you want to create custom journals that encourage ideas, scribbles, and insights into the creative mind, then go for a custom journal with blank pages.
Ready to make your own custom notebooks and journals?

By now you must be eager to get started on your first custom designs, but before you dive in, do you know who you're selling to?
Did you know that Millenials are most likely to use a journal or notebook, this is because while very happy at a laptop, they also grew up in a paper world, where taking notes was done by pen and paper and then transferred into a digital format. 
Let's take a quick look at which demographics are most likely to use a custom journal or custom notebook, and for what purpose.
The history of journal writing goes back as far as records can tell, however the first real autobiographical version of a journal was recorded back in 1660. Since then, there have been countless journals that have detailed some of histories most important, pivotal moments.
Today, people use journals and notebooks for a multitude of different reasons, however, they remain one of the most popular forms of custom stationery.
Baby Boomers (born 1945-1960)
This generation is still the most likely to write things down with a pen and paper. They love to create lists and many still own a physical phonebook, if this is your target market, think about designs that will appeal to an older generation.
Gen X (born 1961-1980)
This generation is more likely to have worked with computers, however, they spend the majority of their younger years working on paper. They are likely to use a journal to keep a record of things, jot down birthdays, notes and perhaps the odd memory. 
Millenials (born 1981-1995)
We are moving into the generation that has split their childhood between paper and the digital 'internet' age. This is for many the age of creatives, and those most likely to still use a notebook for scribbles, notes, and brainstorming.
Gen Z (born after 1995)
Imagine growing up with computers as an everyday item, in an age where everything leans towards digital…But, there is still a market here. Gen Z's love to buck trends, retro is cool, and so are custom journals and custom notebooks.
Custom notebook and journal design ideas
Understanding your target market is key to the success of your custom journals and notebooks. Now we understand a little more about how each generation is using their journals, here are some design ideas that you can market to them.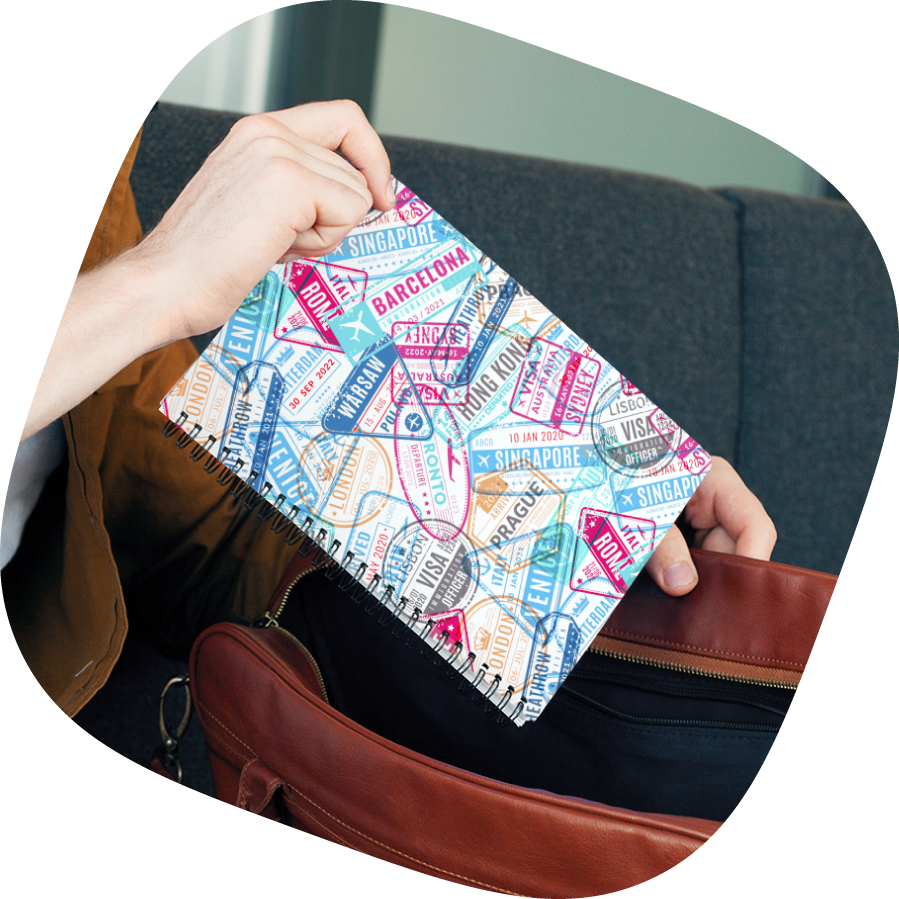 Documenting travels through photo and video is one thing, but to take the time out of the day and write about travel experiences is something else. On cold wintery days, the best way for your customers to transport themselves to a warm sunny beach is through a written memory. Travel journals are still one of the most popular types of custom journal, make sure your designs inspire travel and encourage customers to document their experiences.
It seems like an obvious one, but selling wedding inspired journals and notebooks could be what your store needs to hit the big time. Brides will fill their wedding journals with thoughts, ideas, inspiration and just about everything else to create the perfect wedding.
As more and more creative agencies ban laptops and digital materials from their meetings, participants are turning to notebooks for sketching, brainstorming and better internal communications – make sure your custom notebooks are the talk of the table.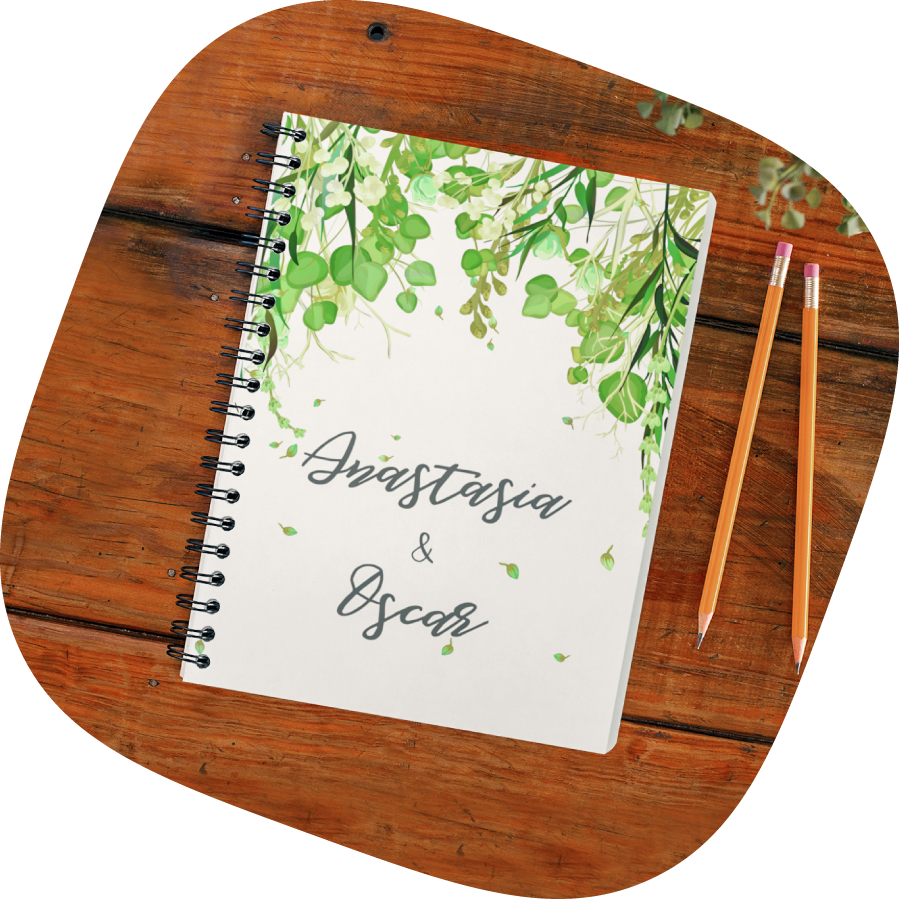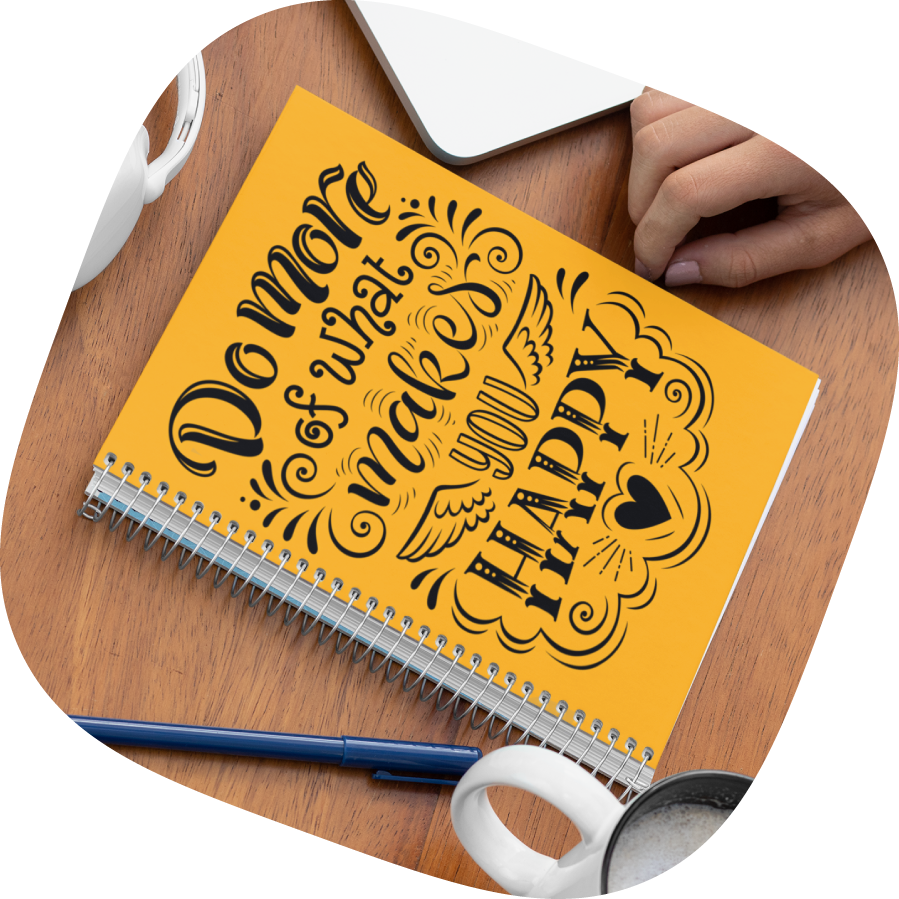 Custom inspiration notebook
Journals and notebooks can be a personal space for many. A personal place of reflection, inspiration and even as a place to escape. Give your customers a custom notebook that feels like their own property, something that belongs to them and for their eyes only. 
With all this handy knowledge and insight, you must be eager to get started on your first custom notebooks.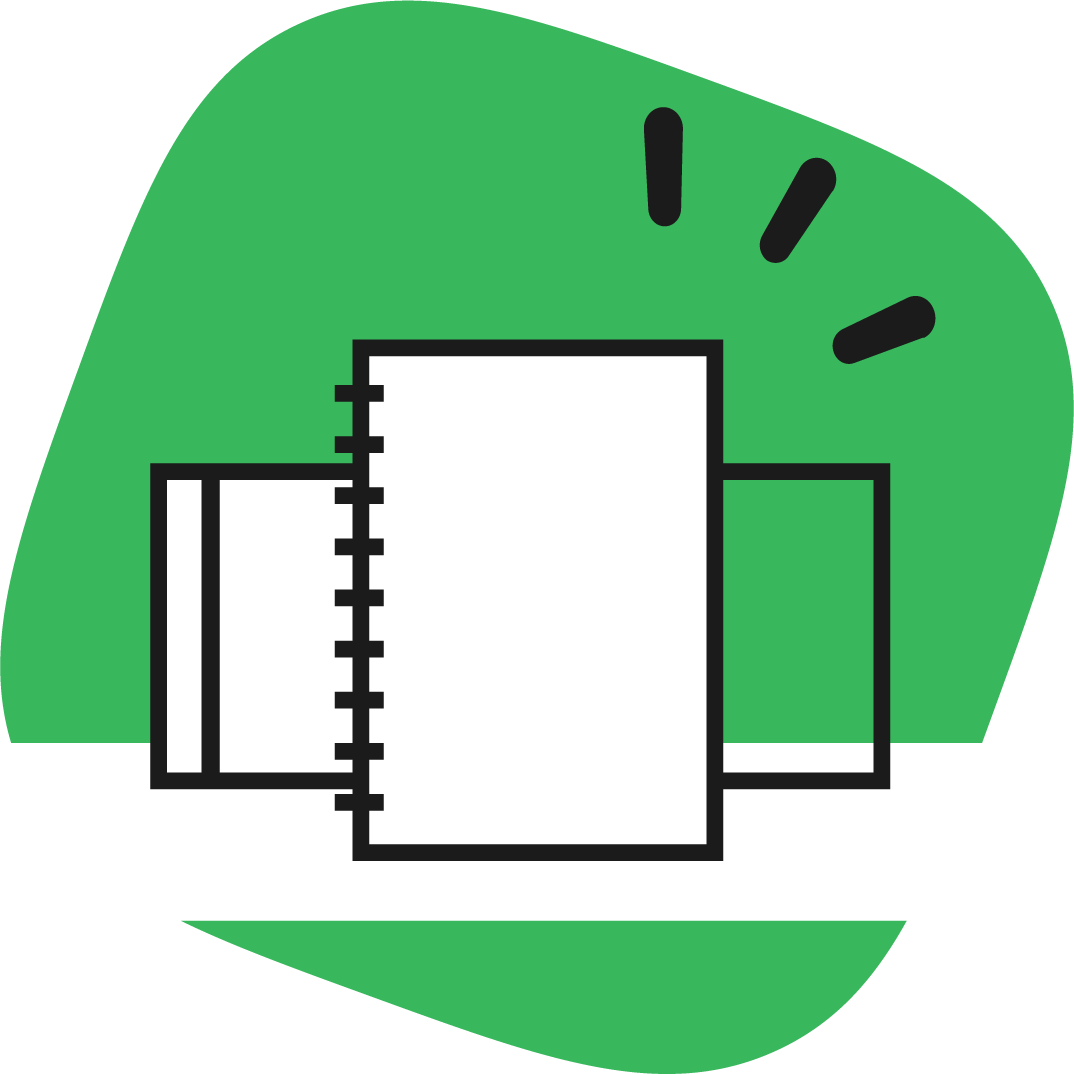 Choose your notebook type
Choose your preferred book, custom journal or custom notebook, with or without ruled lines.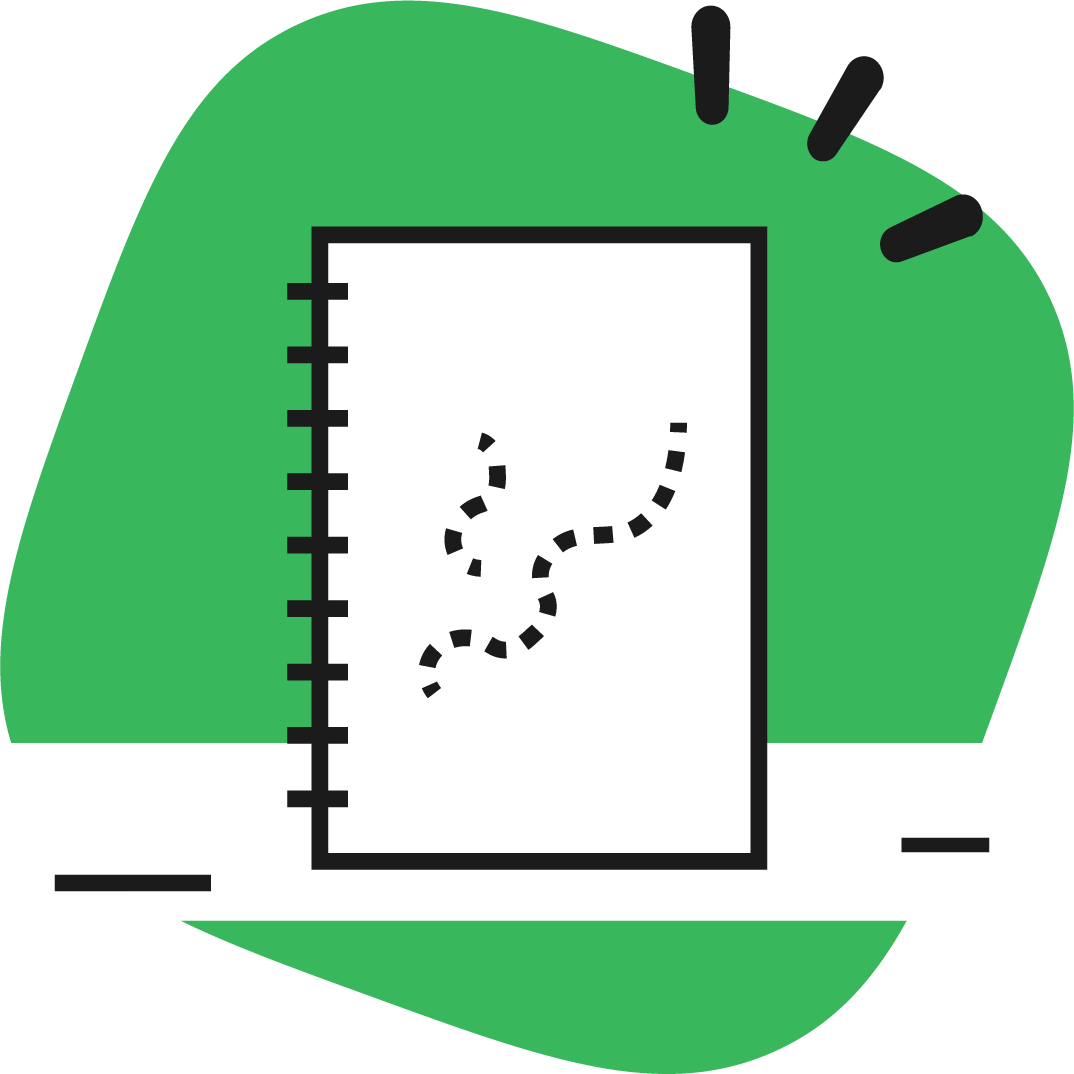 Add your design to the cover to create the ultimate custom journal or custom notebook that customers will love.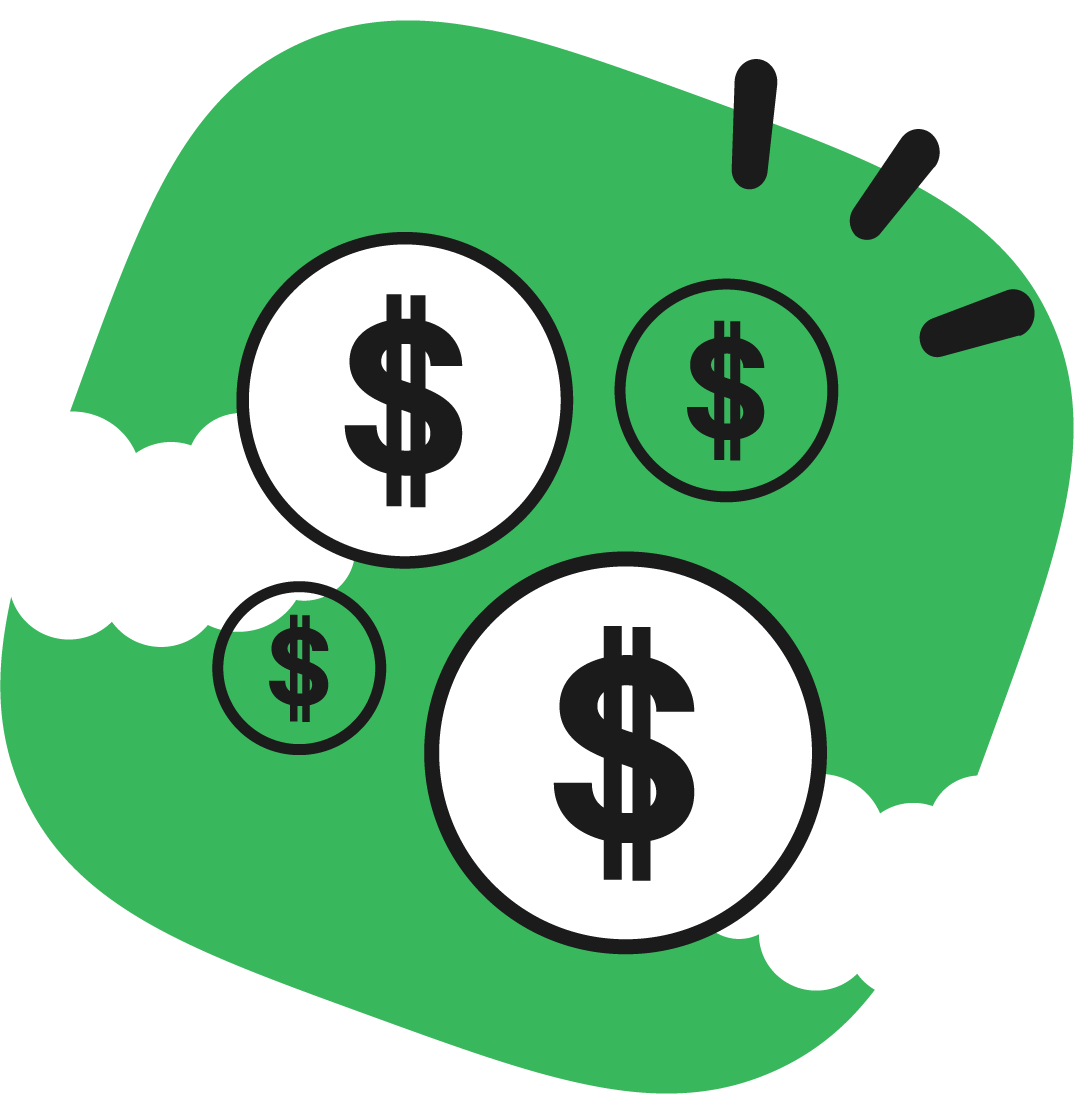 Add to your store and start selling as part of an existing stationary range, or as a standalone product line.
Start selling custom notebooks