With our awesome custom notebooks and journals, you can inspire customers to pick up the pen and write to their heart's content.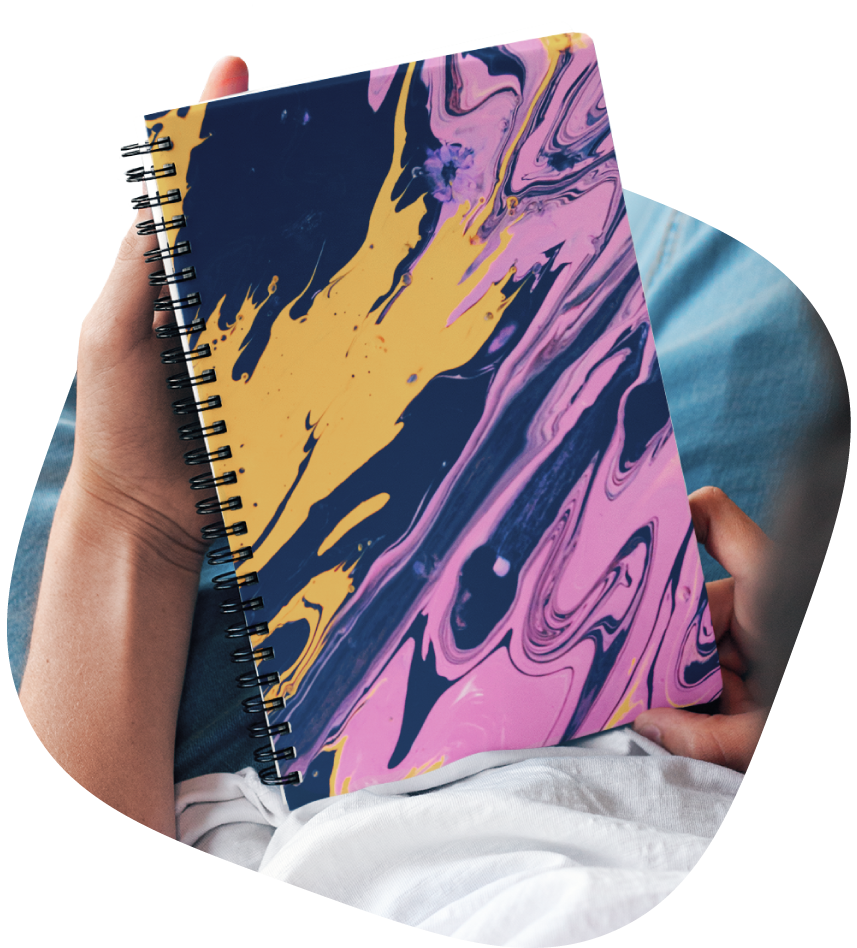 Features of our print on demand journals & notebooks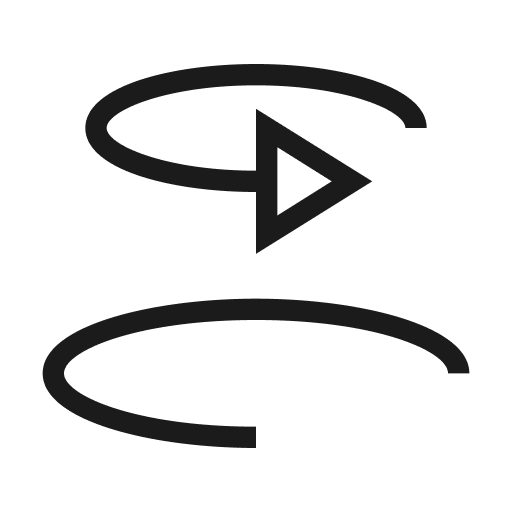 Full wrap print notebooks
Our custom notebooks feature a full wrap print, allowing you to create designs that inspire from all angles.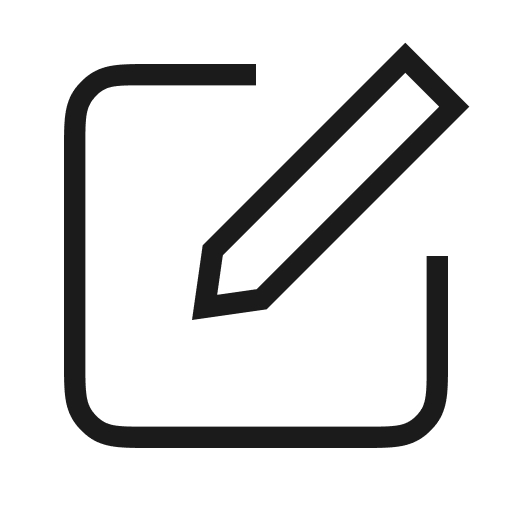 Both options are available, perfect for customers who prefer the freedom of a blank page or the structure of ruled lines.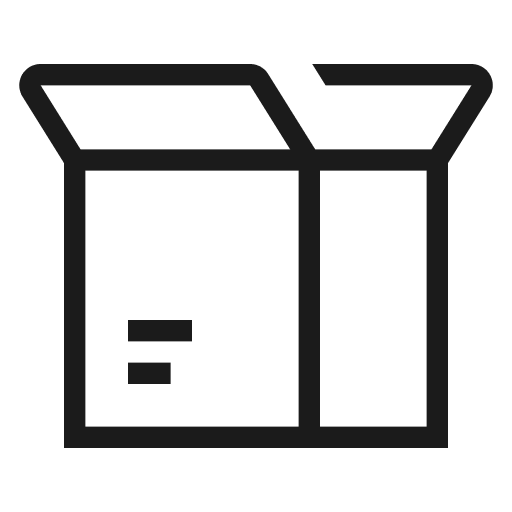 No minimum order required
Create designs without the fear of taking on the stock of each product. Streamlined order process means you only need to order when you get a sale.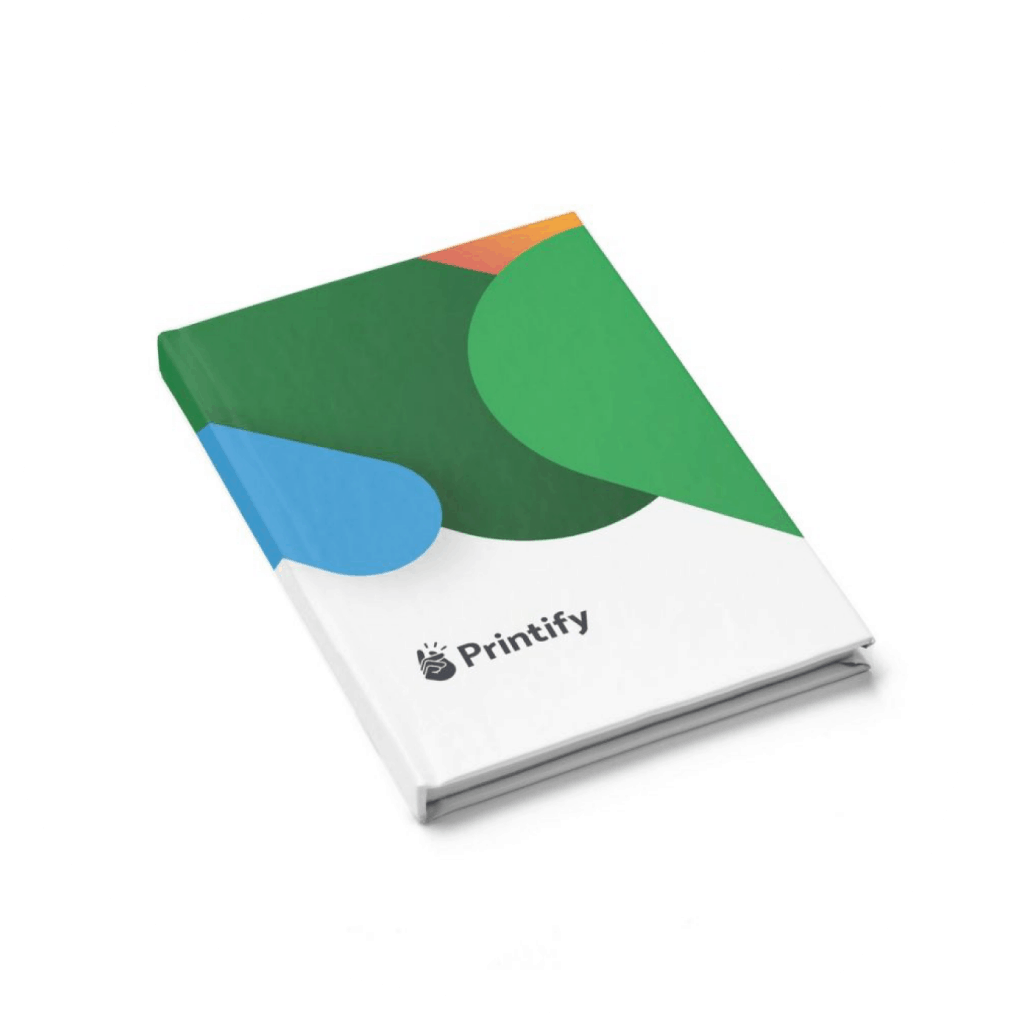 Custom journal printing on demand
The sales of journals and notebooks are actually increasing, although we live in a digital world, there is still a need and a desire for people to write things down. From keeping travel journals to wedding planning, there is both demand and a market for custom journals and notebooks.
Custom notebooks to sell in your store
Custom journal - ruled line
Our custom hardcover journal is designed to feel like a premium product. Featuring a full wrap print, your designs will be present on the front, spine, and back of the journal, adding to the quality feel of the product. 
90gsm paper
Semi gloss laminated cover
Casewrap binding
The case wrap binding allows the journal to open fully and lay flat on the table. Perfect for any budding writer, or for taking notes during class, meetings or seminars.
Custom sock production in US, cost from $13.06. Average fulfillment time from 1.8 days (SPOKE Custom Products).
Spiral notebook - ruled line
One of our best selling stationery items – spiral notebook, 118 ruled line pages held together with a strong spiral bind, create the perfect custom notebook for everyday use. The 90gsm paper stands up to the rigors of school life, shopping lists, and even the toughest wedding plans. 
90gsm paper
Metal spiral
Document pocket
Add your design to the front cover to create custom print on demand notebooks that your customers won't be able to put down.
Custom notebook production in US, cost from $7.46. Average fulfillment time from 1.7 days (SPOKE Custom Products).
For any creative mind, a blank page is the start of a new journey. With our blank custom journal, your customers will be able to let their imaginations loose on the 128 blank pages contained in the journal.   
90gsm paper

Semi gloss laminated cover
Casewrap binding
The case wrap binding means the journal will lay flat on the table, perfect for doodling, drawing, and brainstorming.
Answering your questions about selling custom notebooks and custom journals
Spiral vs. hardcover journals: what's best?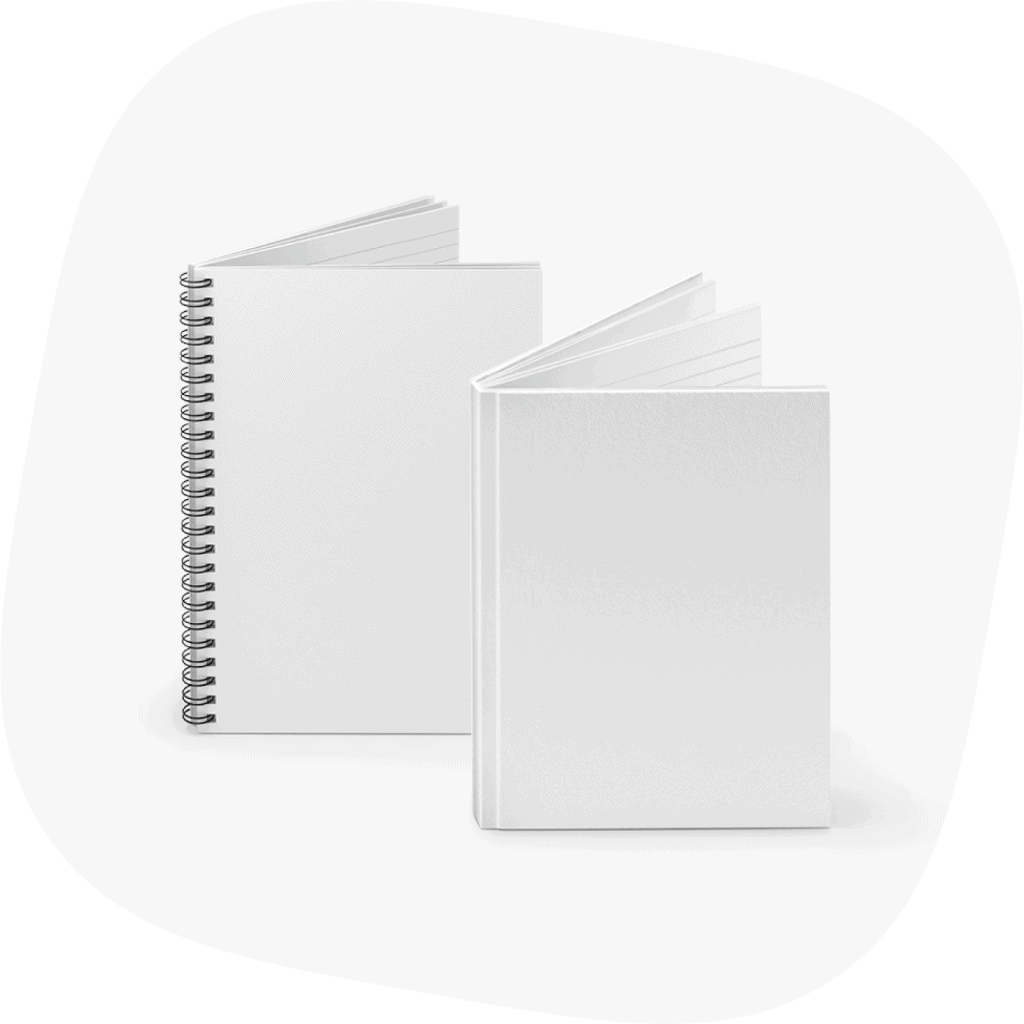 Depending on people's needs, custom notebooks must be functional and durable, which means a sturdy cover that will hold up to months or years of use, spiral binding so they can lay flat and be written on. If there's a document pocket, you've hit the jackpot – it's these little things that matter. And with our beautiful blank, you definitely have.
Spiral notebooks seem to have a few advantages over their hardcover cousins. They lay flat, generally have a sturdy backboard, they can be used with both pages open or one side folded under. If you ever need to rip a page from a notebook, you can make a real mess with a hardcover one, so spiral notebook wins again. Spiral notebooks are also great for drawing and sketching, though they snag easily, so they're not the best to carry around.
Hardcover notebook does look sleeker, however, if one were to use it as a journal, which may have to survive trips, and a year of daily entries under what may sometimes be less than ideal conditions, it will wear out quicker. But because our custom hardcover journals come in a stunning all-over print, your customers could be tempted to treating it with care for their great-grandchildren to see. 
Custom notebooks and journals are one of the most common gifts to give for birthdays and celebrations. Not only that, as we move into a more digital age, people are actually more likely to pick up a pen and write down notes than they are to type them into a device. In fact, since 2011, sales of paper-based journals and notebooks have increased.
According to Moleskine, a luxury notebook maker, sales are up by more than 50% when compared to five years ago, with revenue increasing to $128 million per year. 
This is contrary to the common belief that as we type more we write less, the truth is that we actually still like to write, doodle and log our actions as much as we ever have. For some, the idea of typing away on a laptop in a meeting is rude, whereas jotting down ideas and notes in a notebook is totally acceptable. 
With all these things in mind, creating your own custom journal store could be a great little money maker, especially if you can build a following for niche, fun or quirky designs that customers will be only too happy to show off in their meetings.
Why sell custom notebooks online
Even though most of us have gone fully digital, and a smartphone and laptop are as important as the air we breathe, people still love to jot down their notes. And this is precisely why you should include custom print on demand journals and notebooks in your eCommerce store.
A nicely printed cover and a useful purpose is a pretty good reason – custom notebooks and journals make writing a whole lotta fun! They make perfect for journaling, work, or gifts. Here's how to capitalize on selling custom notebooks.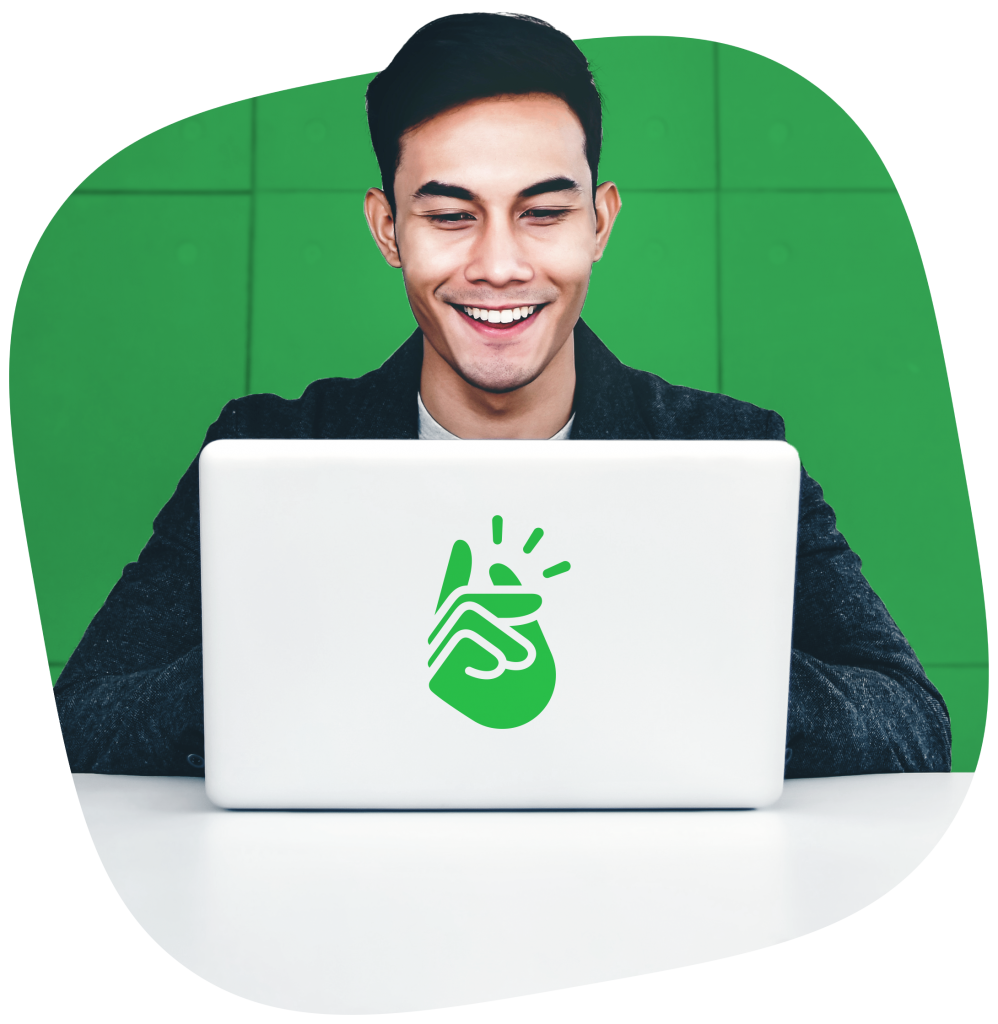 How can Printify help you sell print on demand notebooks
With Printify, create and sell custom products with your design from anywhere in the world! We work with the most-trustworthy print providers in the U.S., Europe, Canada and Australia. And have you heard of dropshipping? We will handle the fulfillment of your products and shipping to your customers.
Dropshipping is the best route for big and small orders and decreases the overhead with needing room for inventory. By selling with Printify, you can adjust margins if pricing is off or the market changes.
Want to see what your customers are going to see? Or simply double-check if your new custom spiral notebooks are top-notch? Sample your goods! By ordering samples, you'll receive real-life products as your customers will see them, plus, find out shipping times, packaging quality, etc. 
If you love journals and notebooks but have always thought you can do better than mass-produced ones in office depot, and you are inspired to share your ideas with the world in the form of stunning custom printed journals and notebooks, you've found the right place.
It doesn't matter whether you're an eCommerce professional or you're just getting started – we'll help you make it possible by offering cost-effective options for printing only what you need, and exactly how you want.
Get started now by playing around with our free designs as a starting point, or upload your own that showcase your brand. Our customization options and the easy-to-use design tool will help you create the planner, journal, or notebook your customers won't be able to resist.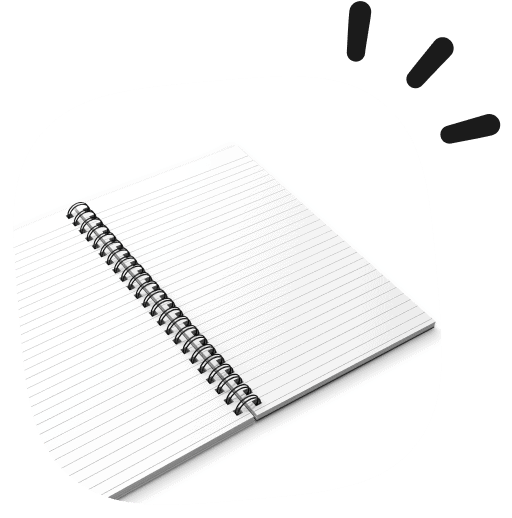 Choosing your custom notebook style
You can argue that they all do the same job, and there is a good reason for believing so. However, don't underestimate the value that having ruled lines, or blank pages can have on your customer's buying preferences. 
Rule lovers – For those who love the ruled line, there is a simple need for structure. Most likely your market for a ruled line custom journal is writing notes, lists, and longer form texts that require lines to keep everything neat and tidy. 
Rule breakers – The creatives who don't need structure, in fact, they thrive without it. If you want to create print on demand journals that encourage ideas, scribbles, and insights into the creative mind, then go for a custom journal with blank pages.
One of the most sought-after products at the moment, keeping work, school, home, and everyday life in order is a planner. With Printify's beautiful lined or blank pages, when you're not date-bound—an undated planner/journal is the best because people can start using it right away without feeling like they are wasting pages—spiral or hardcover custom notebook comes in handy. 
Work from home. A planner can help people who must adjust to these new and unfamiliar conditions with setting goals, meeting deadlines, and staying focused and productive.
School. Kids of all ages can benefit from tracking their tasks, goals, and achievements in beautiful custom printed notebooks made uniquely for them.
Fitness & food. Tracking workouts, sticking to a plan, grocery shopping, and meal plan, and keeping track of everyone's routine helps assure better health and fitness. 
Finances. The uncertainty of work, income, and employment mean it's more important than ever to be aware of expenses, track finances, and stick to budgets.
Searching for fun promotional handouts can be daunting, and especially with a limited budget. But we have some good news – you can still stand out from the crowd without breaking the bank. Starting from as low as $5.72 (or $4.40 with Printify premium), you can create beautiful giveaways that are actually practical. 
Give your clients a place to inscribe their ideas with a custom spiral or custom hardcover notebook. Whether they use it for jotting down appointments, novels, or recipes, adorned in your beautiful designs, it will come in handy for sure. Add your logo and create a useful handout. Custom printed notebooks are great for all kinds of businesses. 
A beautiful custom printed notebook can help you and your clients build an audience or serve as bonus content for a training program or an online course. But don't forget this simple item could become a brand new source of revenue, too.
How to make a custom notebook
Producing and shipping your product with Printify is as easy as pie. Create an account, choose your product, upload your files to our easy to use design tool a.k.a mockup generator and you're good to go!
Design a fantastic front, back, or both covers, depending on the style you choose, for your custom journal or notebook by using a photo or image from your computer.
Whether it's an abstract pattern, a stunning photograph, or company logo, or a special message that will keep your clients writing even when they don't feel like it, your possibilities with Printify are almost endless!
Simply drag & drop your design to our design tool, make adjustments if needed, preview the stunning mockups, and you're almost ready! Come up with compelling copy or leave the default texts, set prices, and now you're ready to publish to your eCommerce store. And we'll do the rest. 
Custom journal design ideas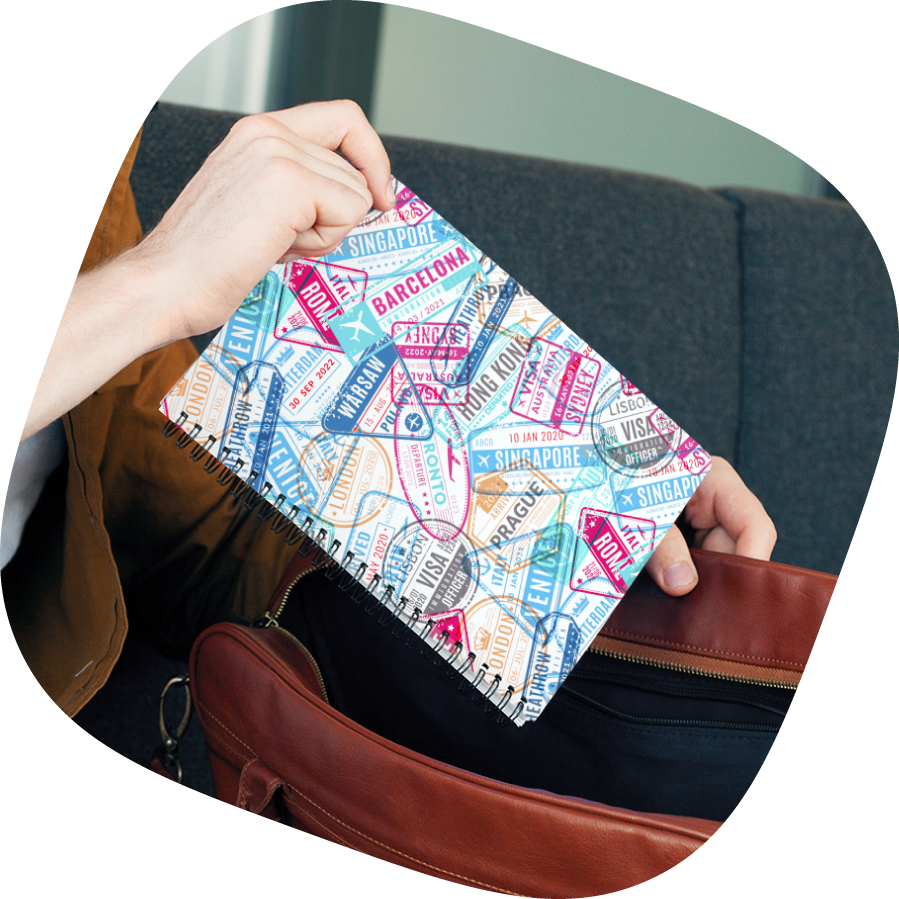 Understanding your target market is key to the success of your custom journals and notebooks. Now we understand a little more about how each generation is using their journals, here are some design ideas that you can market to them. 
Documenting travels through photo and video is one thing, but to take the time out of the day and write about travel experiences is something else. On cold wintery days, the best way for your customers to transport themselves to a warm sunny beach is through a written memory. Travel journals are still one of the most popular types of custom journal, make sure your designs inspire travel and encourage customers to document their experiences.
It seems like an obvious one, but selling wedding inspired journals and notebooks could be what your store needs to hit the big time. Brides will fill their wedding journals with thoughts, ideas, inspiration and just about everything else to create the perfect wedding.
As more and more creative agencies ban laptops and digital materials from their meetings, participants are turning to notebooks for sketching, brainstorming and better internal communications – make sure your custom notebooks are the talk of the table.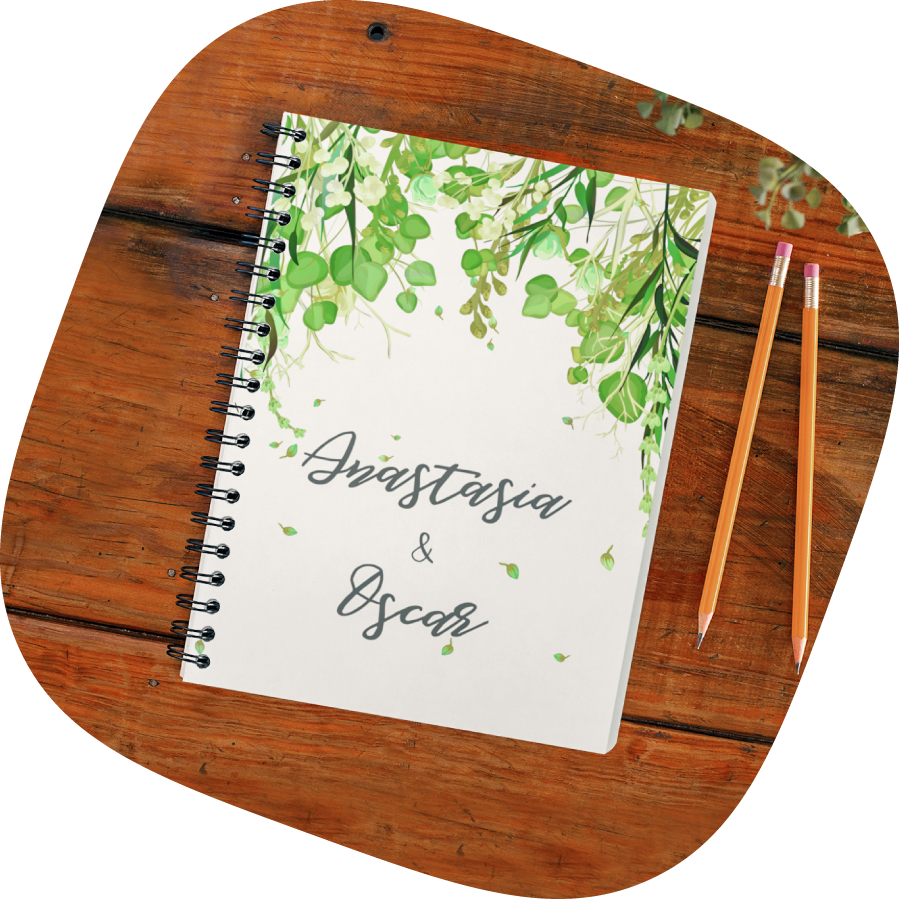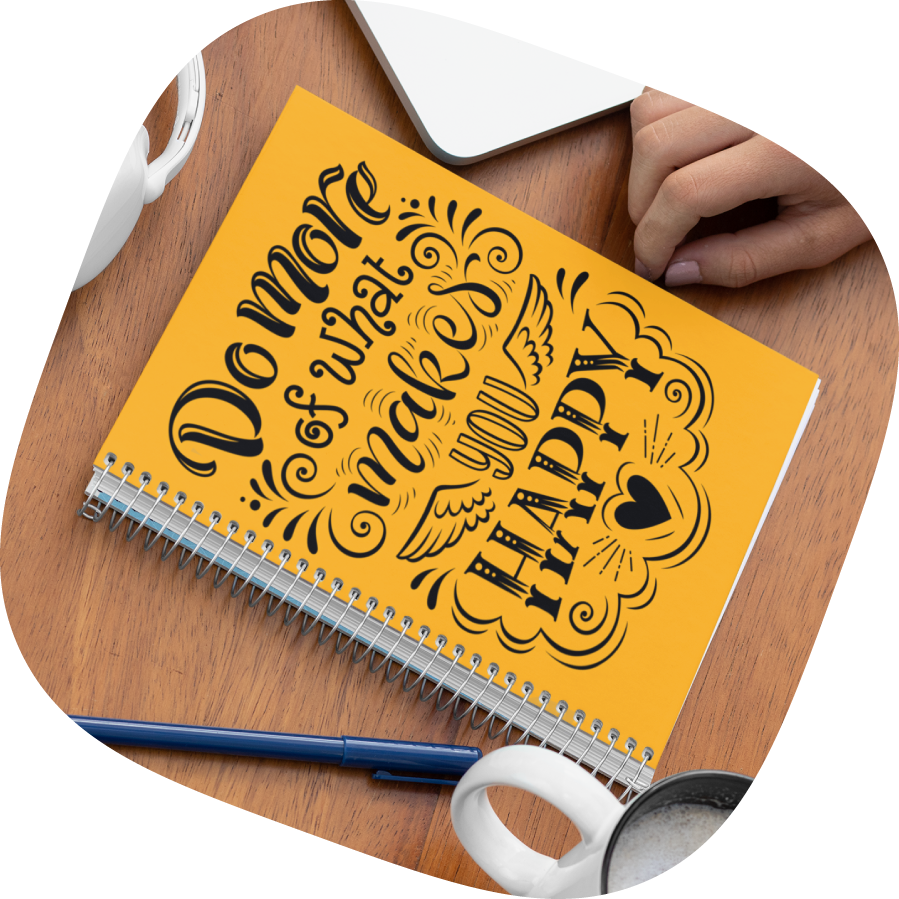 Custom inspiration notebook
Journals and notebooks can be a personal space for many. A personal place of reflection, inspiration and even as a place to escape. Give your customers a custom notebook that feels like their own property, something that belongs to them and for their eyes only. 
Journals and notebooks can be a personal space for many. A personal place of reflection, inspiration and even as a place to escape. Give your customers a custom notebook that feels like their own property, something that belongs to them and for their eyes only. 
Ready to make a completely custom print on demand notebook or journal?
With all this handy knowledge and insight, you must be eager to get started on your first custom notebooks. No matter what your goal here is – to have an inexpensive corporate handout or a full-blown online business, we're here for you. We have no order minimum – order a stunning custom notebooks with no minimum for yourself, or start selling them in bulk.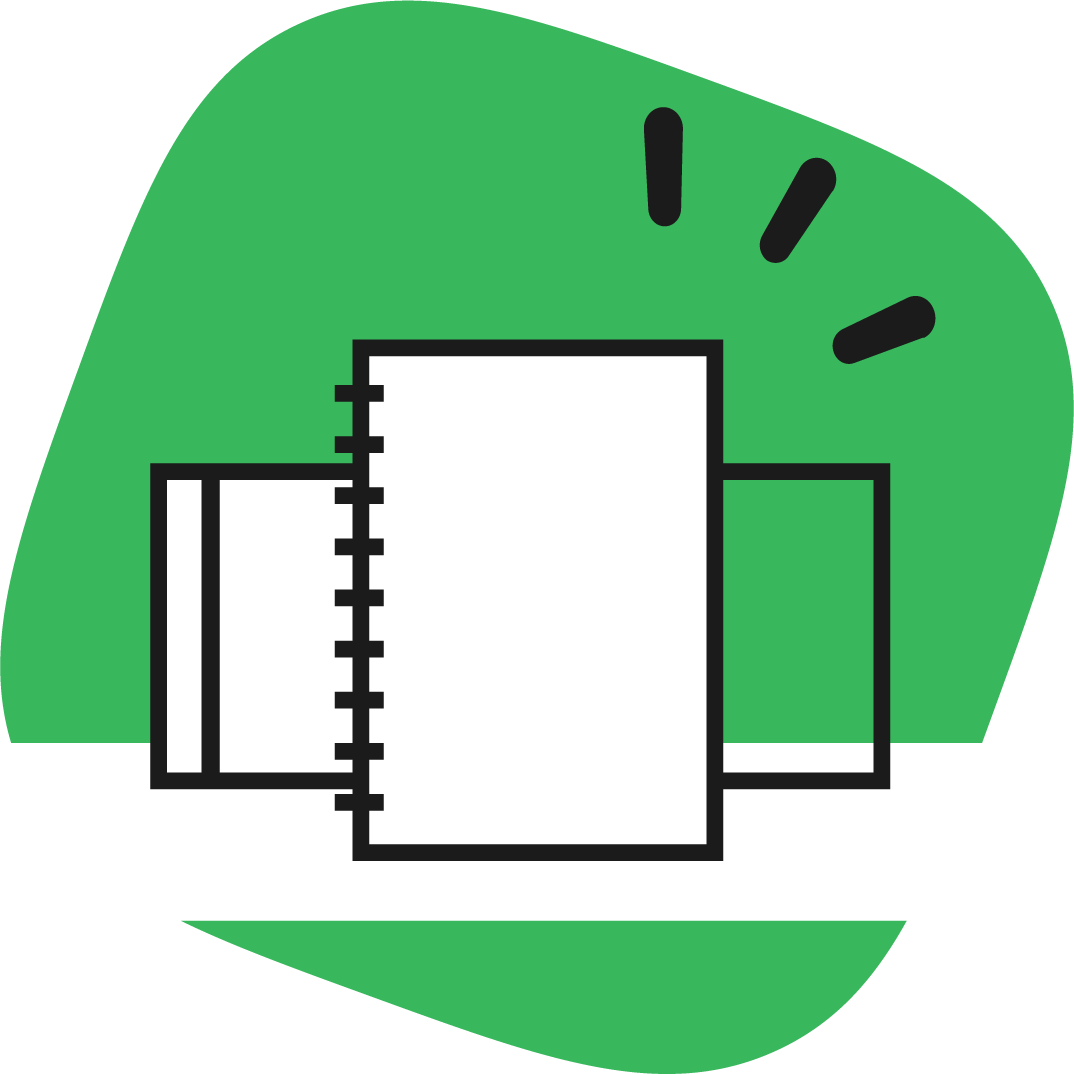 Choose your notebook type
Choose your preferred book, custom journal or notebook, with or without ruled lines.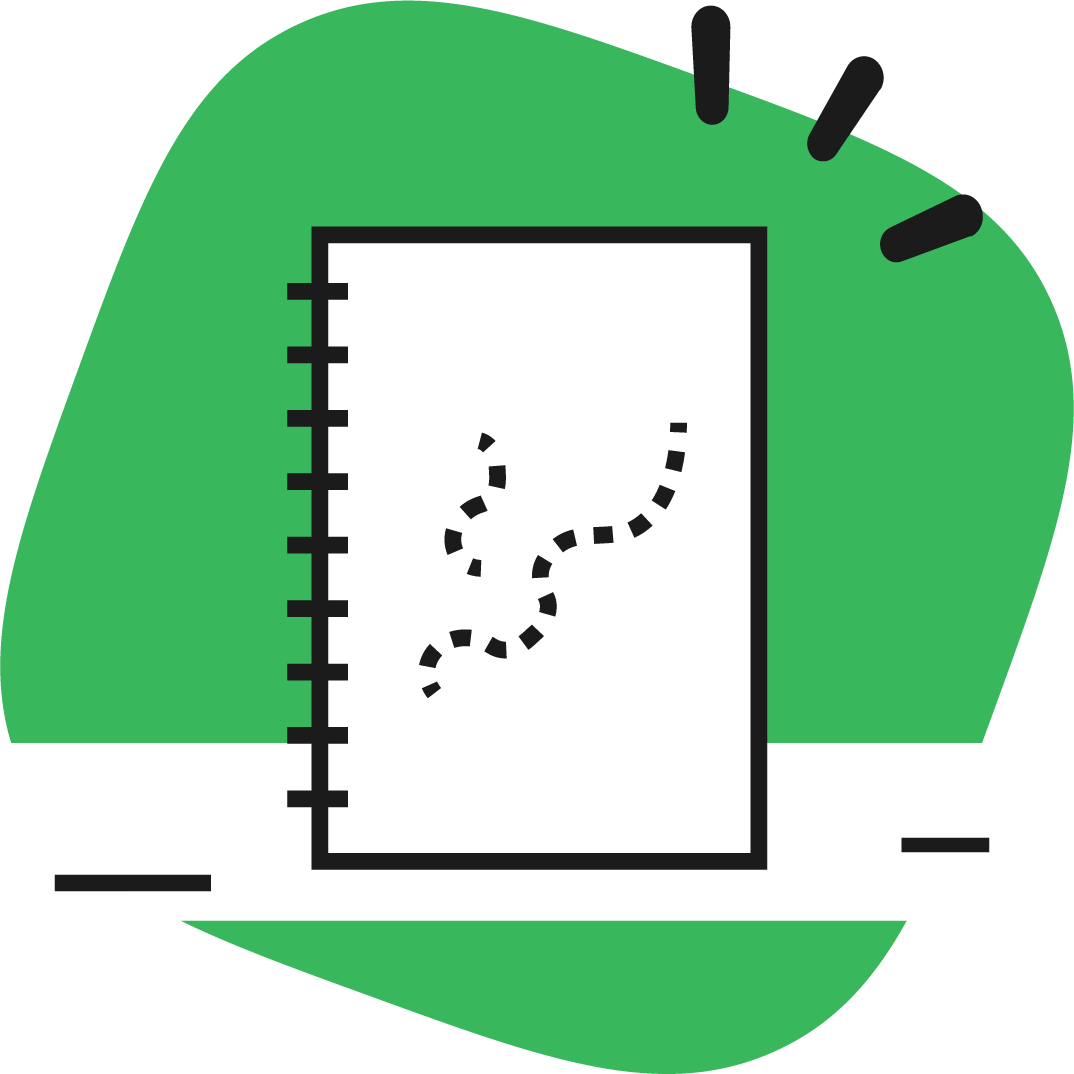 Add your design to the cover to create the ultimate custom journal or notebook that customers will love.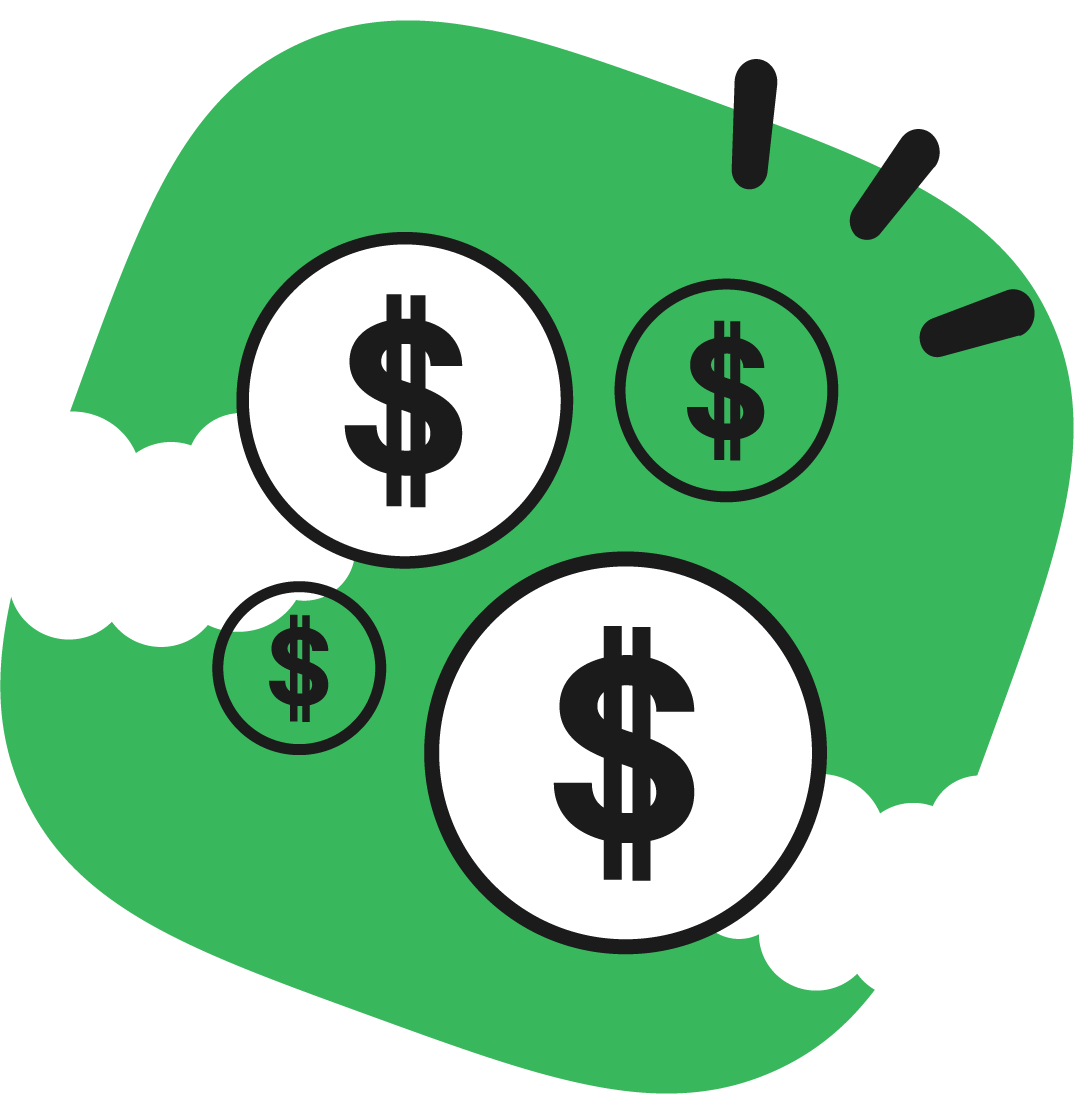 Add to your store and start selling as part of an existing stationary range, or as a standalone product line.
Start selling custom notebooks