Start Selling Custom Dog Beds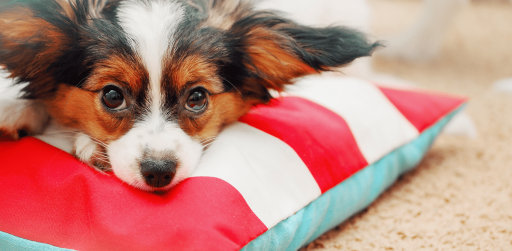 Every dog owner wants to pamper their tail-wagger. And what's a better way to do it than with a luxuriously soft custom dog bed? Custom dog beds are becoming increasingly popular for pet owners who care about their furry best friend's comfort, and they will never stop spoiling their pets.
If you're a dog owner yourself, you probably know how hard it is to resist buying a new toy, a cute bowl that would excellently match Milo's character and that adorably cute collar you bought just two weeks ago… see what I'm getting at? Dog owners are an excellent uncharted territory for eCommerce store owners, because, let's be honest, we tend to spoil our furry friends more than ourselves.
Why Can't They Just Sleep on the Floor?
All doggos deserve a bed of their own, and their own dog bed also means staying off human furniture, which makes humans very happy.
Sleeping on the floor or on a blanket doesn't provide enough comfort and support for dogs to rest. However, it is also not recommended to let them sleep in the owner's bed, as it can interrupt the sleep because many dogs are restless sleepers, or it has a negative impact on the person's health because of allergies and bacteria. So, Printify's custom dog beds make for a perfect resting place that's designed exclusively for a dog (and occasionally, for that cunning cat who's always waiting for an opportunity to catch some z's there).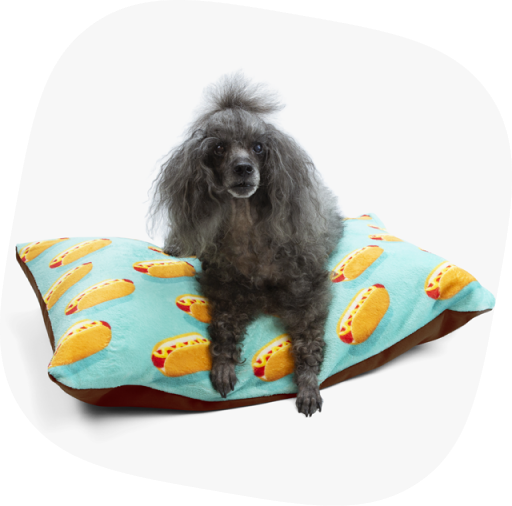 This is exactly why we have included this feather-soft fleece printable pet bed in our catalog. And imagine the opportunities with this glorious blank canvas of a bed! You can match it to any personality and interior design. And also, virtually every breed, because these beauties come in three sizes.
Why Choose Our Custom Dog Bed
Printify's custom dog beds are made with a super soft plush material on top and a durable tan polyester canvas on the bottom. The custom dog bed has a zippered removable cover for quick and easy machine washing. Little barkers all around the world will love to lounge about in their very own custom dog bed right at their human's feet.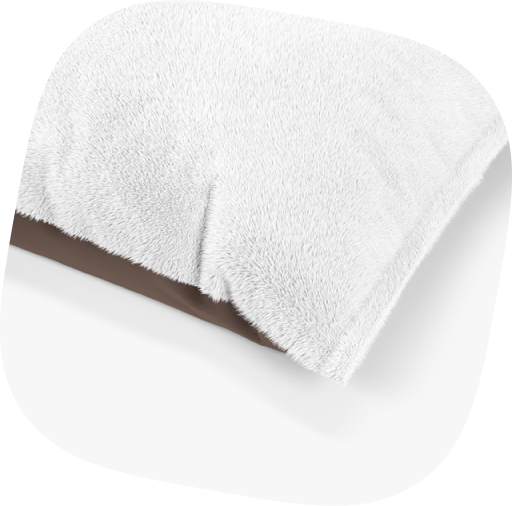 You can complement this bed with a blanket for extra comfort and warmth that protects them from low temperatures – some dogs are prone to feel cold and more sensitive to climatic contrasts.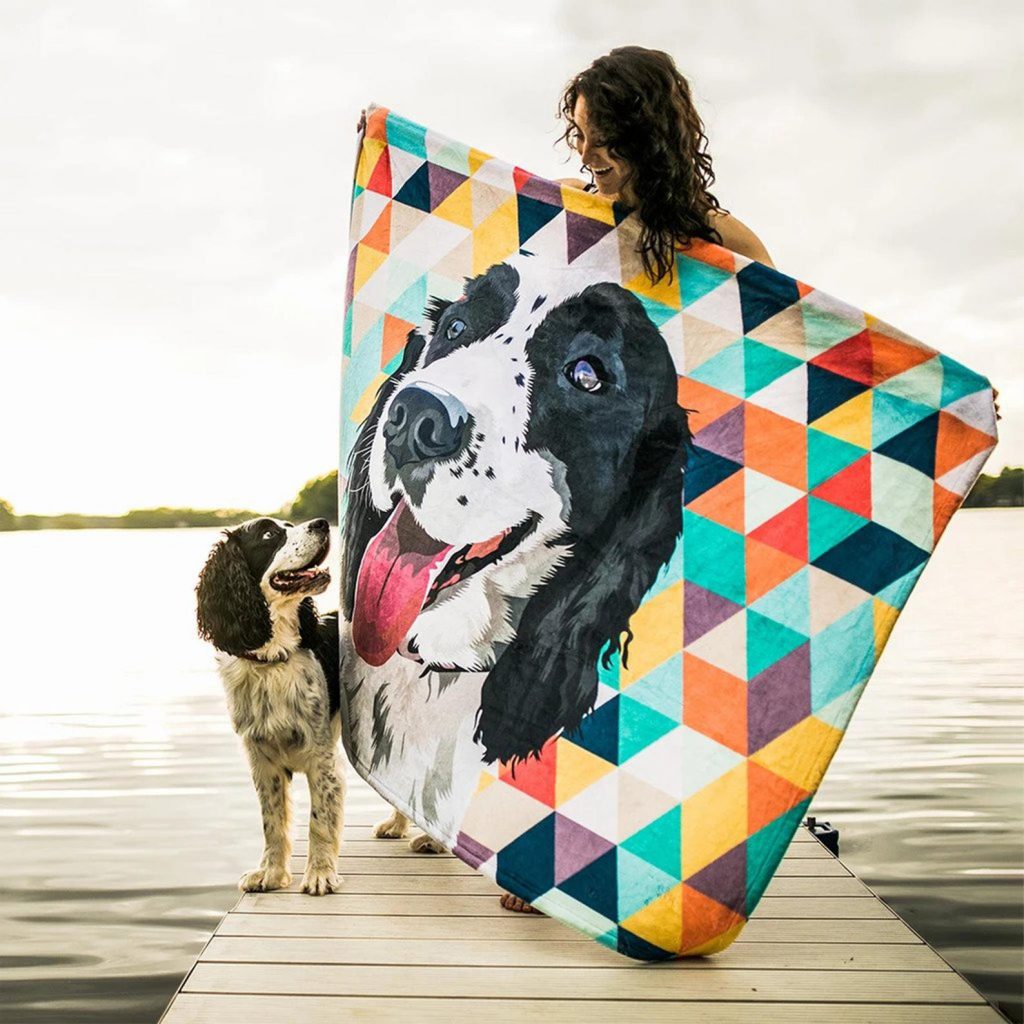 Dog blankets are great for travel. Keep them secure and neatly rolled in your car for colder weather, and they make great chair and boot covers for those muddy nasty wet paws throughout the rainy season. Moreover, a custom dog blanket can be a great warmer when you have a wet dog in the car and a long journey home before a warm bath.
Why Sell Custom Dogs Beds
Rest is essential for every dog breed, just like for us. Quality rest is necessary for the dogs to grow and stay strong and healthy, and to recover after an active day outdoors. To have a good rest, diet and physical activity are very important, of course, but if there is something fundamental, it is a bed. Custom dog beds provide furry fellas with an ideal place to sleep, rest, and have those adorable doggy dreams.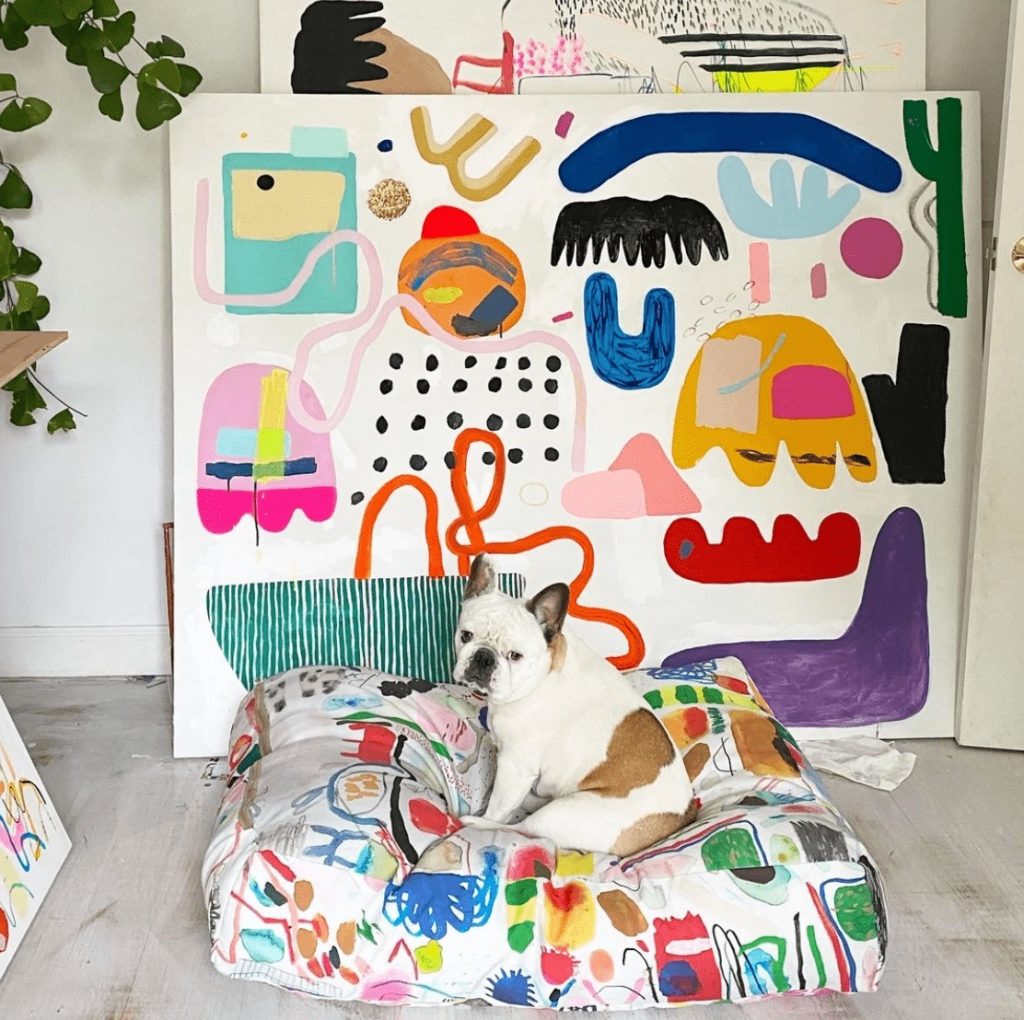 Because the personalized dog beds market is not enormous, it can be a lucrative niche to enter. You can even create a whole line of pet products for your brand and reach a vast market of consumers, starting with dog beds and blankets.
Who's Your Audience?
Literally every dog owner on the planet. You can reach a wide variety of people by offering designs that suit every need – from hipsters to students, artists, grannies, clerks, and rockstars.
Fact: Our dog beds are made with care and craftsmanship in the U.S. Each bed is made specifically for your client after the order is placed.
Printed with your beautiful artwork, custom dog beds are a unique way to let people consume your art in a whole new way. Dog owners only want the best for their buddies, thus personalized dog beds are the ultimate way for them to pamper their dogs.
What Are the Pros and Cons of Selling Dog Beds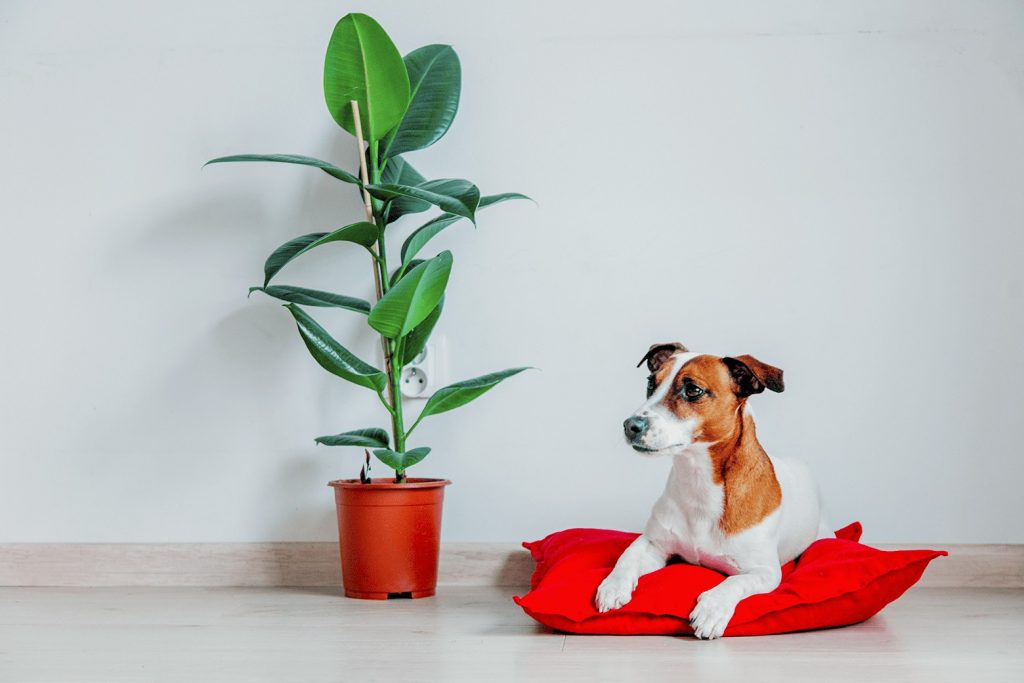 Honestly, there aren't that many challenges when it comes to selling custom dog beds online. Because with print on demand dropshipping, you have virtually no expenses when it comes to adding new items to your eCommerce store.
The only thing to keep in mind is that most dog owners are buying their pet supplies at specialized pet stores (and are significantly overpaying for literally everything, btw), which means you have to be very smart with your marketing and presentation. This is a blessing in disguise: pet stores tend to trigger a phenomenon called "choice paralysis," where a profusion of options makes it hard for customers to decide what to purchase, often resulting in no purchase at all.
A simple, well-branded line of basics is the exact type of collection that thrives in scenarios like this. Come up with relatable designs that no dog owner can resist.
Design Ideas for Custom Dog Beds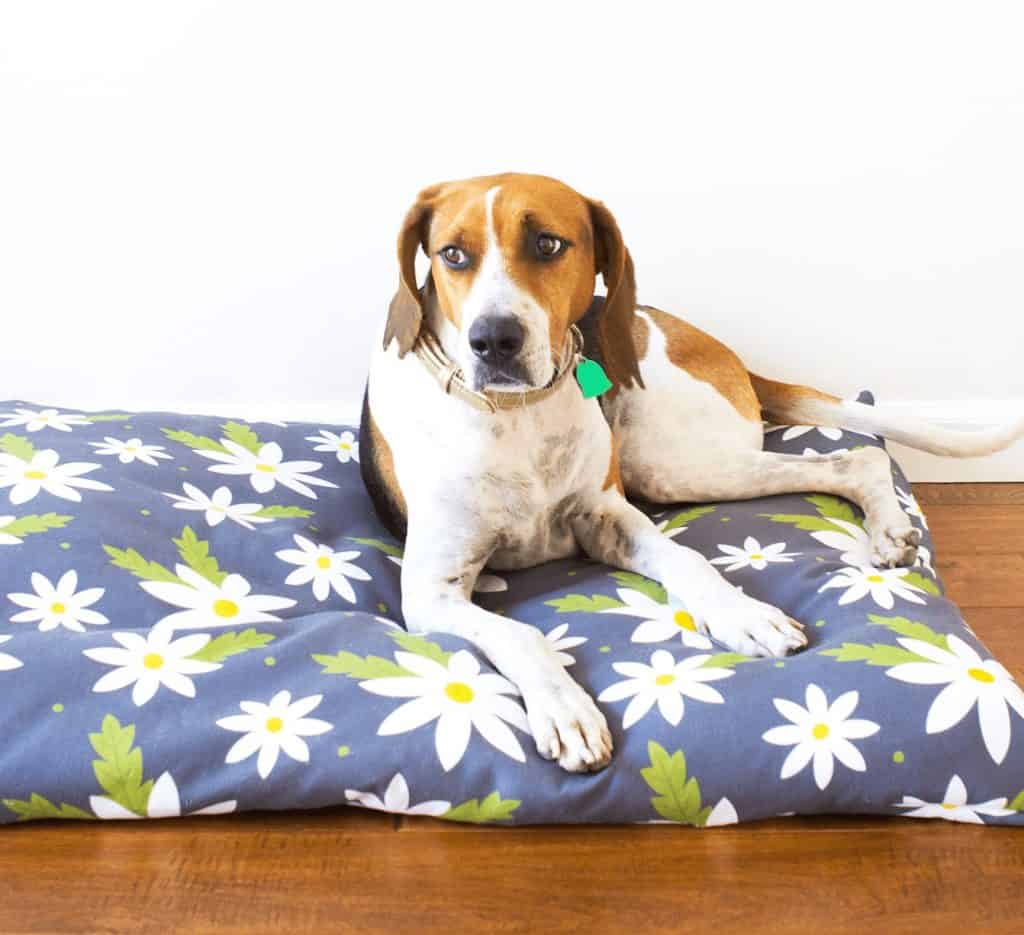 If you're smart with your designs, a dog bed can become a centerpiece of the room: your designs are printed onto the top of the bed, so when not in use, it's in full view! And because our custom dog beds come with a high-quality removable cover, you can be sure your original designs will always look good even after many washes.
Novelty Dog Bed
Remember when I just said to be smart with your designs? Check this out: you can be smart by being really silly! Offer your customers adorable silliness that's instagrammable AF! Pizza print, hotdog print, potato salad print… People will see a wiener dog laying on a hotdog print bed, and will flood it with a single comment: WHERE DID YOU GET IT. And there you go, money's rolling in. Kaching!
Custom Portrait Dog Bed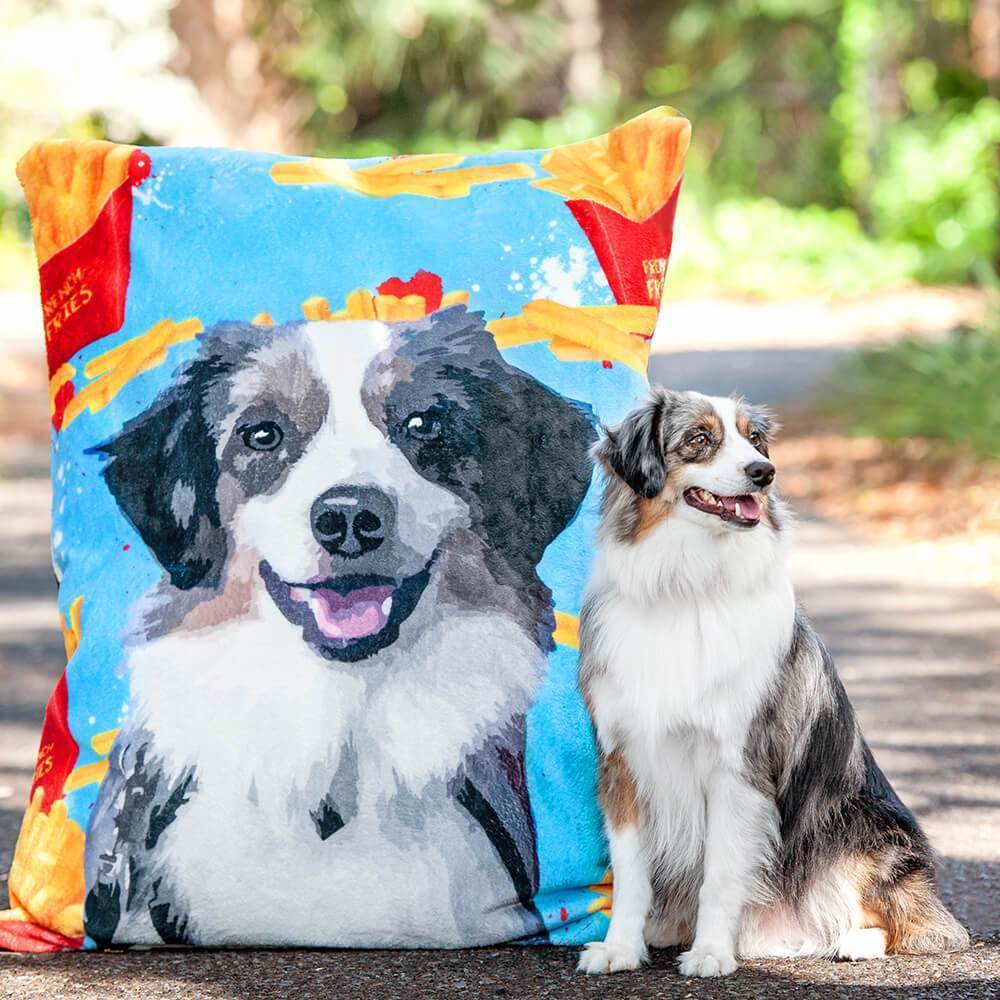 A custom portrait dog bed is another great idea you can offer your customers. You can offer your customers to send you their pet's photo to print straight to their brand new custom dog bed.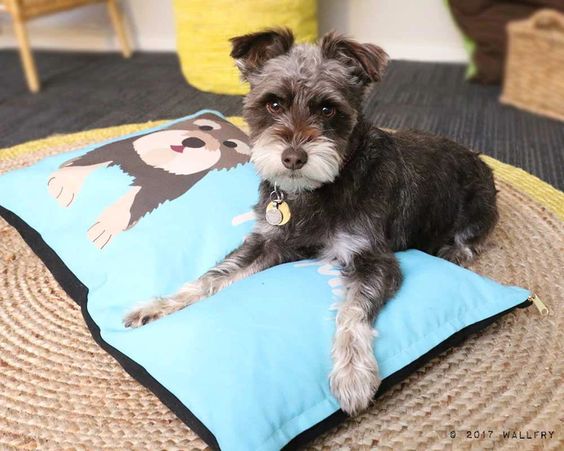 Or, if you're a graphic designer, you can offer to create a custom graphic from their photo at an additional cost and print a beautiful custom portrait of their dog on the bed. And that is just the cutest thing. And hey, if they love the dog bed, they can order a matching blanket and cushions for their human couch to match!
Talking Dog Beds
Choose an adorable text print, for example, 'I like naps' or 'My hooman luvs me' that will instantly make people go 'Awww' when they see it. Or go territorial with 'The cat CAN'T sleep here'. Or simply personalize the bed with a dog's name – it's always a safe bet for pet supplies.
Explore a Niche
You can also take a specific niche, for example, music to accommodate rockstars, DJs, and other melomaniacs and their furry friends with fitting pet accessories.
Make it happen right now.
Share the article
Topics