Looking to warm up your store's sales? Check out our custom blankets!
You can add personalized blankets to your store by following a few easy steps.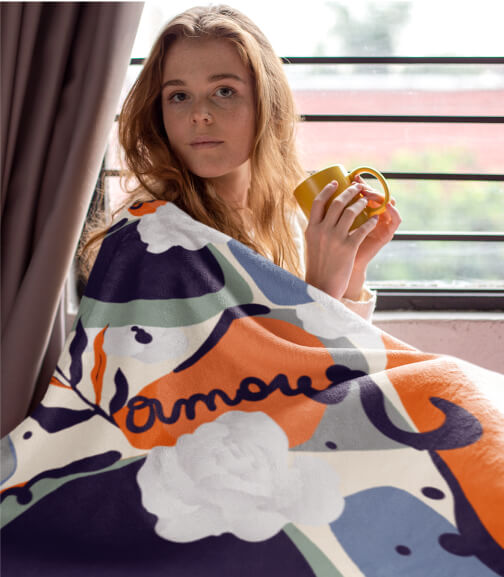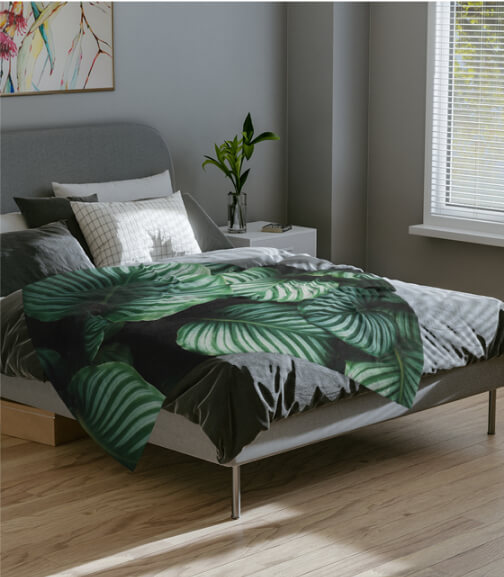 Best Personalized Blankets to Sell In Your Store
Go through our selection of blankets to find those perfect items for your store – yes, they do exist. A personalized photo blanket brings comfort to anyone's day and can serve as a soft keepsake for special occasions.
Consider other related products you could bring to your customers, like a nice pillow to match your custom blanket, a mug or tumbler for a hot beverage, or a journal for soul-searching thoughts. These items can become reliable personalized gifts, bringing steady revenue throughout the year.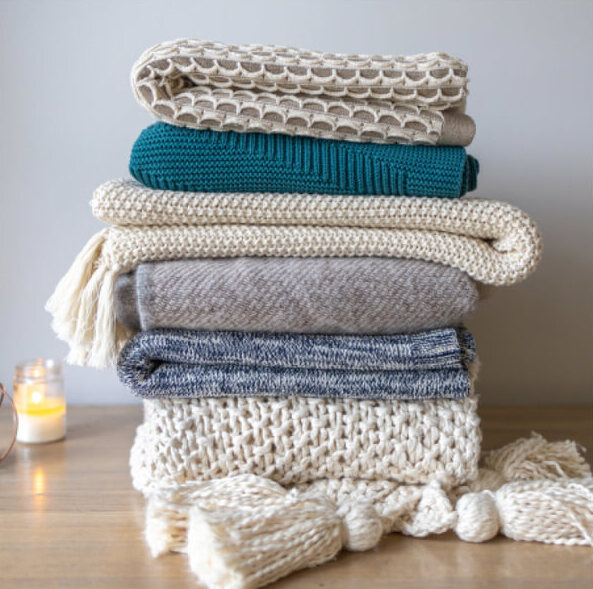 Personalized Throw Blankets
Throws are not poofy blankets for beds, but rather great everyday blankets to be used around the house, on the patio, or even on the beach. They offer light warmth and water absorption and can be printed on one side.
On top of everything, they're also the softest gifts you could ever give.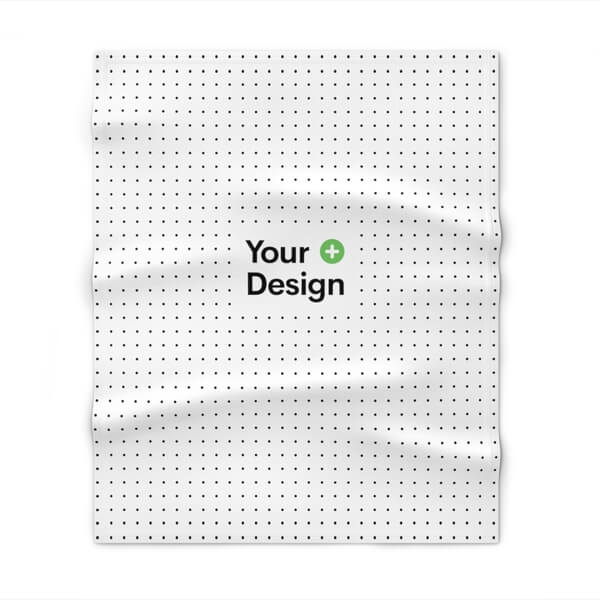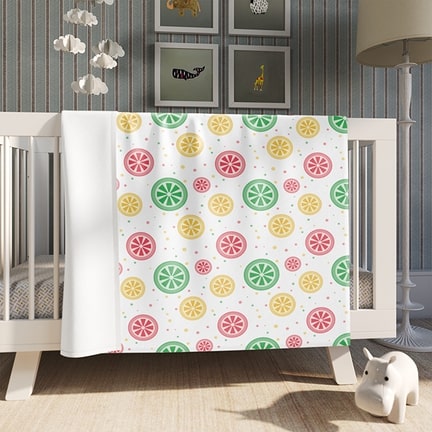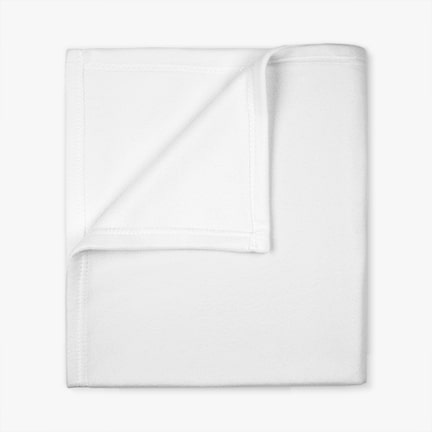 From USD 25.30 · From USD 19.48 with Printify Premium
This throw will make a perfect photo blanket to casually leave out on the couch for friends. It's soft and light – what more could you really ask from throws? Well, this blanket is also trimmed with a flat-folded edge, which gives it an extra air of softness. It can be run through the wash and will easily retain its shape. This one could become a picture blanket in your store.
These custom blankets are named after a sheep's fuzzy coat but made from artificial materials, not wool. This kind of blanket is breathable and, maybe most important – isn't itchy. You can take your favorite photo and print it on a blanket.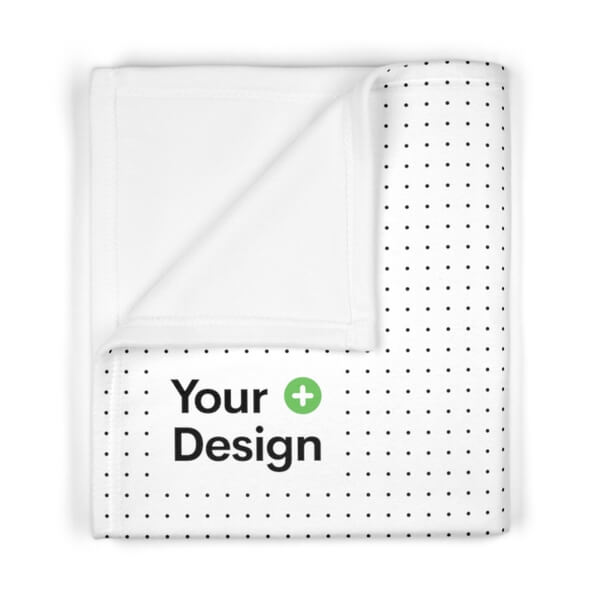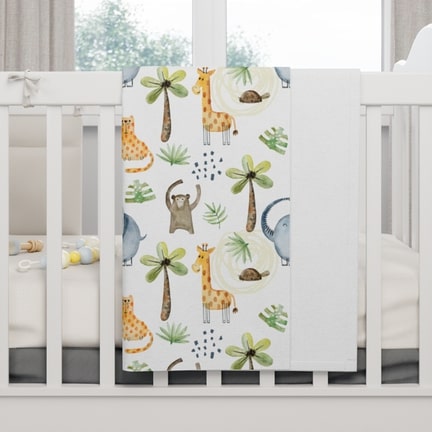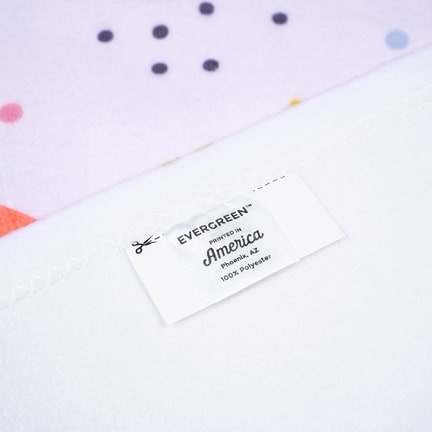 From USD 19.03 · From USD 14.66 with Printify Premium
A cozy polar fleece blanket is just about as warm and gentle as it gets, making it an absolute cuddle necessity for every new parent and baby. Made from strong and durable synthetic fabric – these baby blankets retain shape after washing and dry quickly. Customizable blankets are a great way to show the love and care a baby needs.
It's right in the name – comforters are for bringing you comfort. They're fit for more than just comfortable sleeping, and with the right design, they can become the centerpiece of a room and bring a smile to the faces of your loved ones.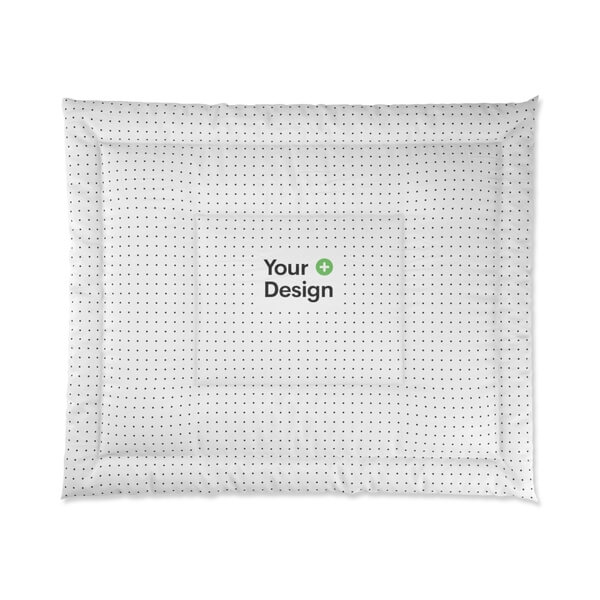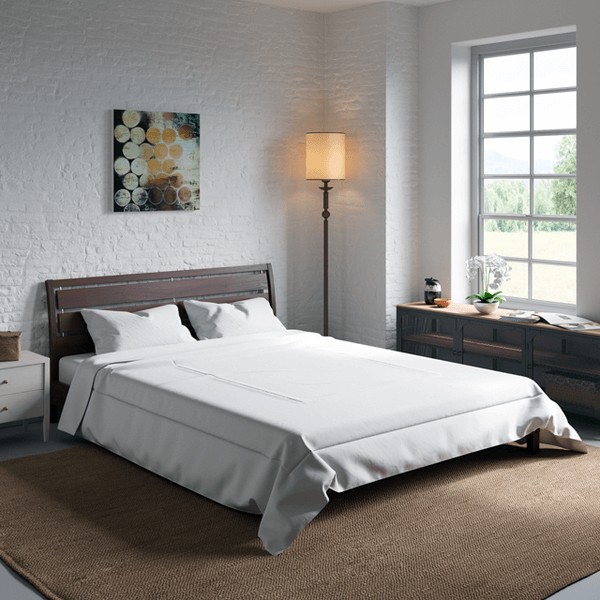 From USD 67.39 · From USD 51.90 with Printify Premium
This comforter is made from 100% polyester, which means it's exceptionally durable. It's also soft and fluffy, making it an absolute necessity on every bed out there. Bring your fantastic designs to life with the help of this photo blanket.
Personalized Sherpa Blankets
Just like fleece, the Sherpa fabric is made from artificial materials to resemble the woven comfort of sheep fur. How does it differ from fleece? One side of the blanket is flat and printable, while the other pile side is more fuzzy and comfortable.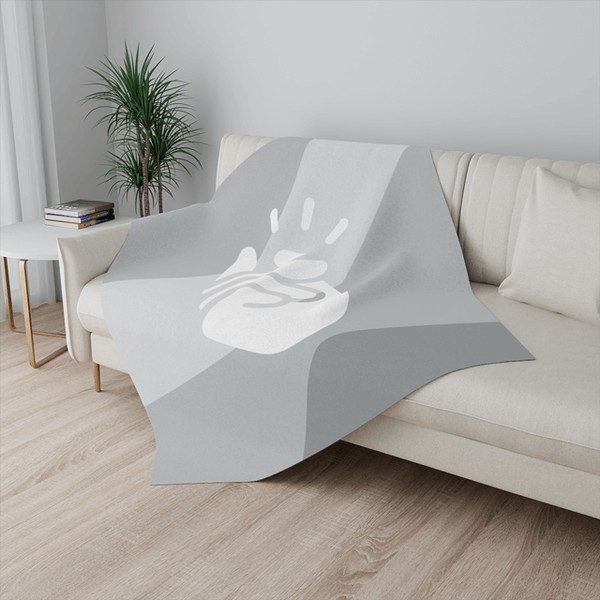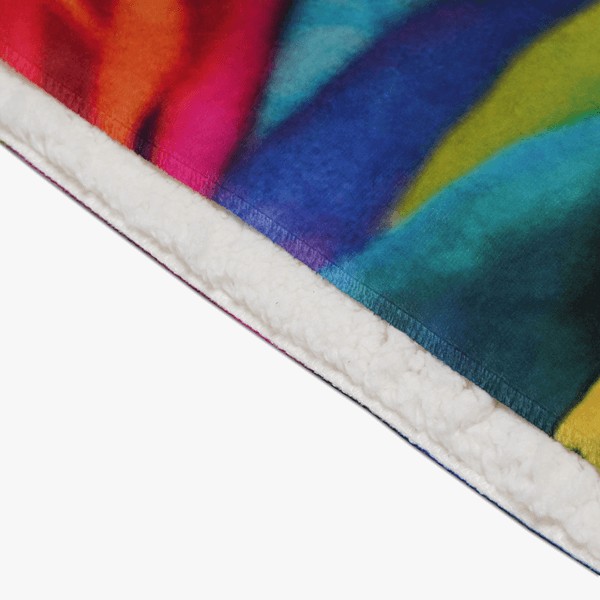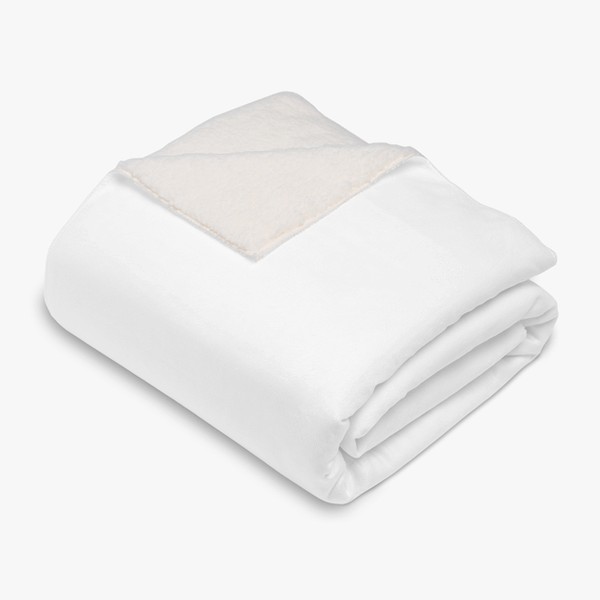 From USD 34.48 · From USD 26.55 with Printify Premium
Add comfort and photo-blanket warmth to any location with this 100% polyester mink with ultra-soft Sherpa backing. These customizable blankets are sewn around the finished edges with double stitching, which makes them last significantly longer. You are sure to bring a smile to your customer's face by taking a few of your favorite photos and adding them to this photo blanket.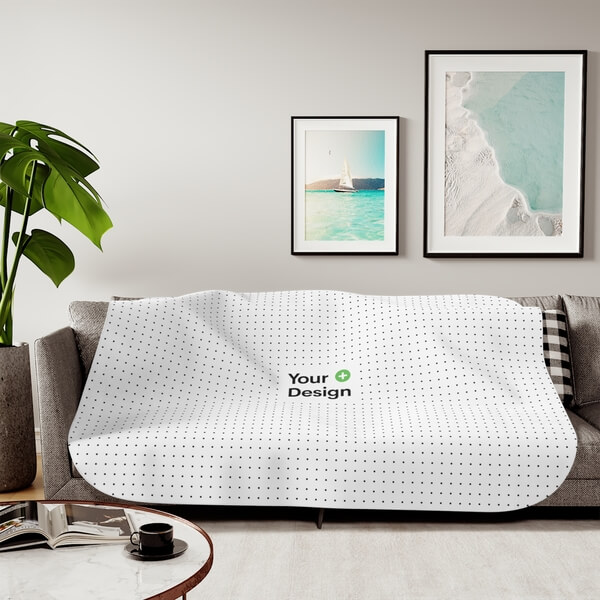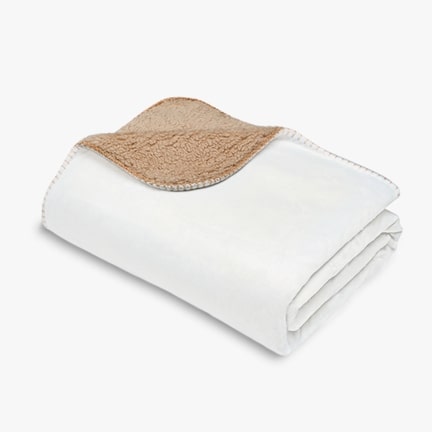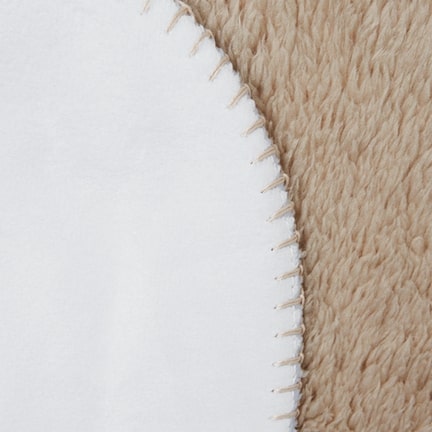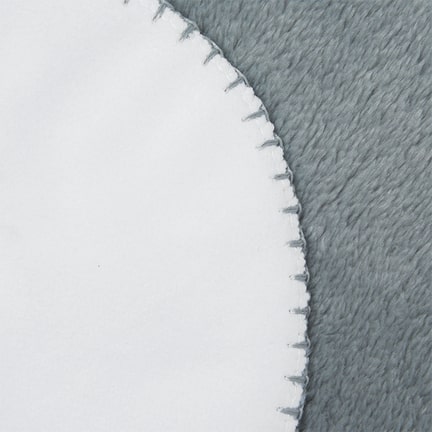 From USD 20.15 · From USD 15.52 with Printify Premium
From its round edges to its gray and beige color options, this Sherpa blanket will bring stylish fleece comfort to any bed, couch, or chair. It's made from 100% polyester and has a soft Sherpa backing. Any image or photo collage will look great on this one.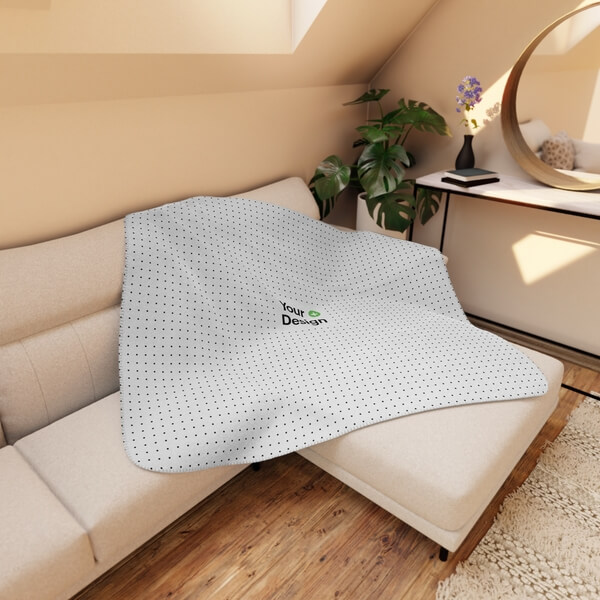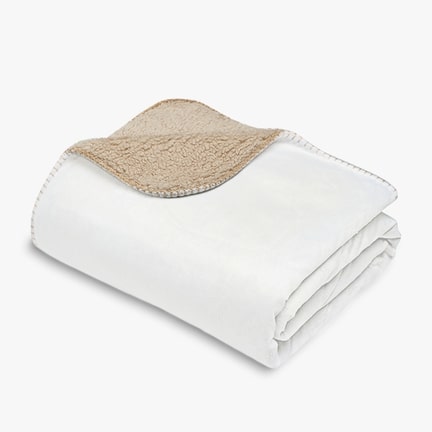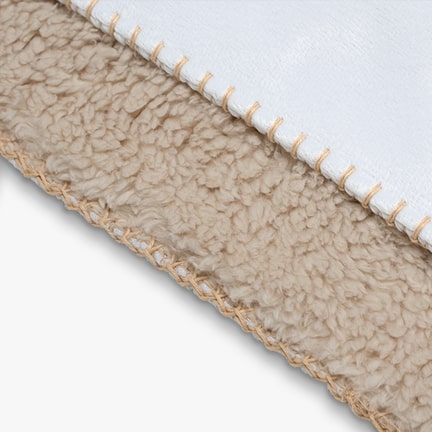 From USD 31.03 · From USD 23.90 with Printify Premium
Whether out in the country or wrapped up in a photo blanket at an apartment in the city, this 100% polyester mink blanket will keep you cozy all year round. It has an ultra-soft tan Sherpa backing, rounded corners, and decorative stitching that keeps everything sleek and smooth.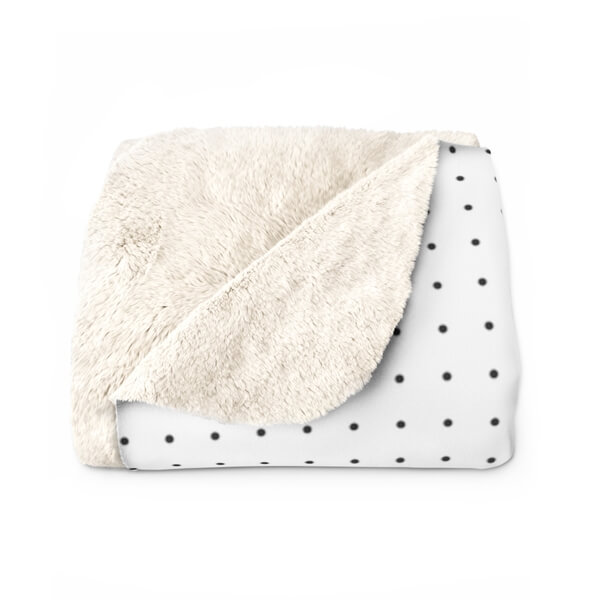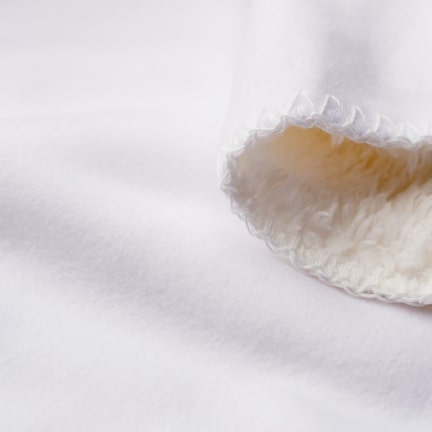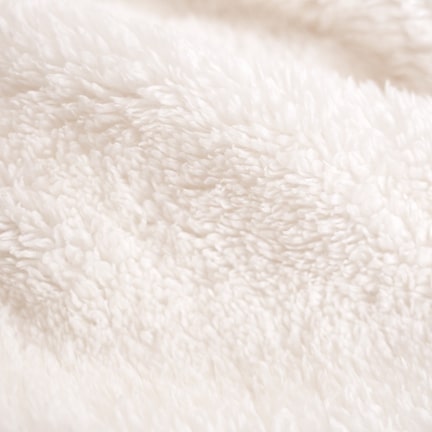 From USD 34.67 · From USD 26.70 with Printify Premium
This fuzzy Sherpa fleece blanket is made from 100% polyester. It's also 100% printable on its front side, so you can put whatever you'd like on it. This is a great throw blanket to make your bed cozy for yourself and your furry friends – yes, dogs and cats love this one. Your pets will also look super adorable printed on a photo blanket.
Moving away from casual throws over to a more personal area – the bedroom. This is where people sleep in blankets or cloud-like duvets. All duvets need the protection and style that comes with a personalized comforter cover designed by you.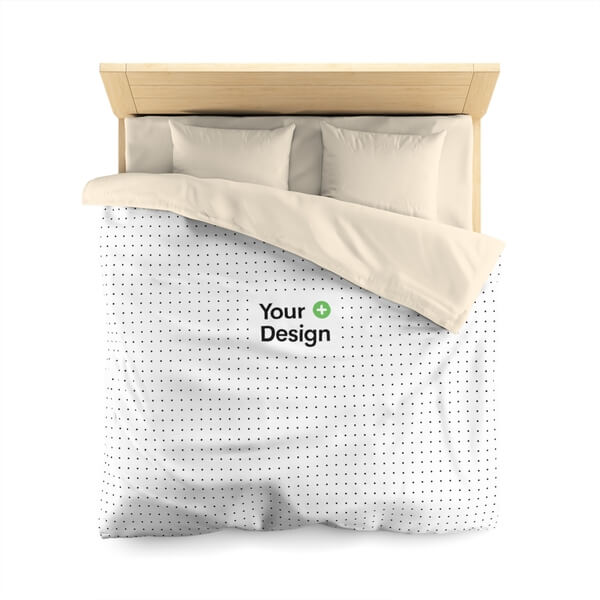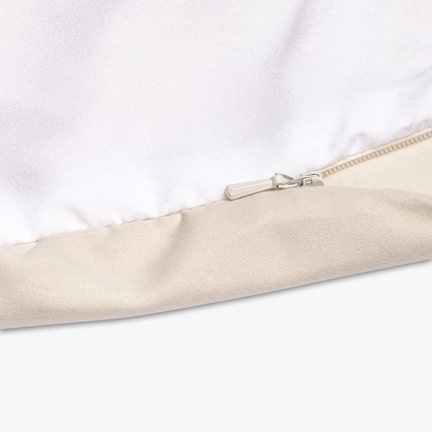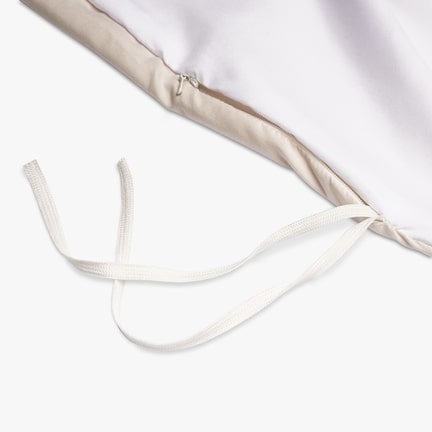 From USD 58.78 · From USD 45.26 with Printify Premium
This 100% polyester woven microfiber cover is about as stylish as it is lightweight. It comes with an invisible zipper and is the perfect gift for your loved ones. It offers a crisp and clean print.
Customized plush blankets are lightweight but keep you as snug as much heavier blankets would. If you want to make a personalized photo blanket that doesn't need a cover – go for a plush blanket. It's not only the perfect gift but also the perfect canvas for an image collage!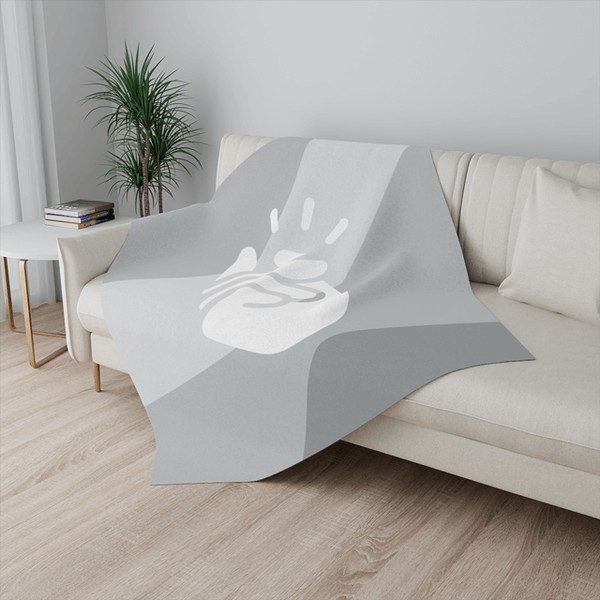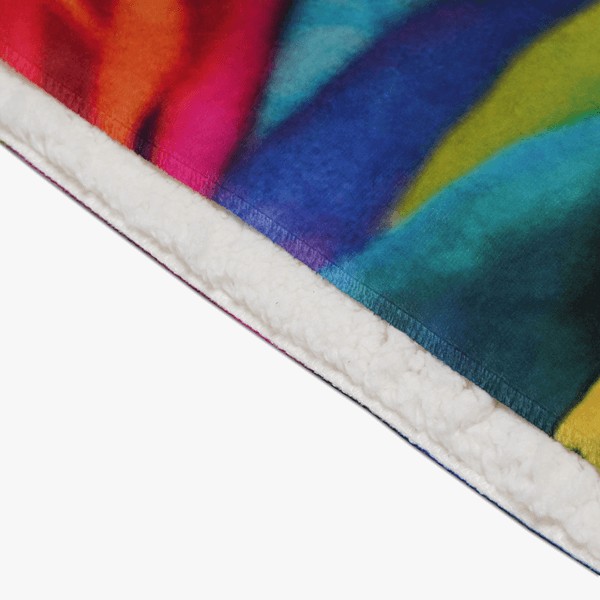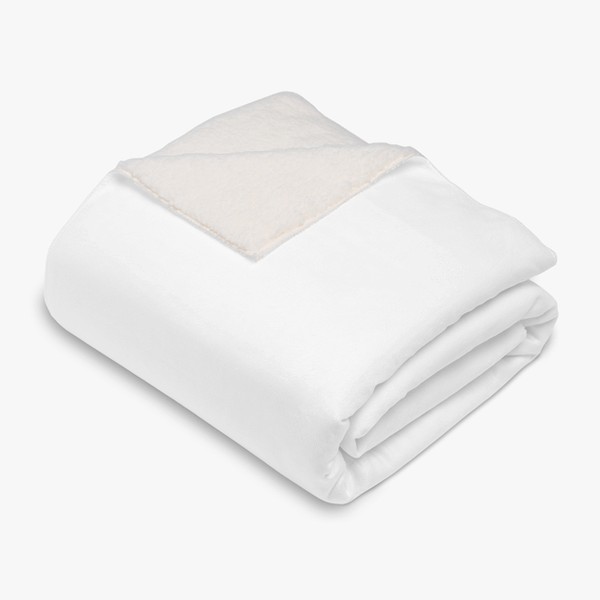 From USD 22.19 · From USD 17.09 with Printify Premium
This plush blanket is solid and durable 100% polyester. It efficiently retains its shape and dries quickly. It will also showcase your image in bright and crisp colors.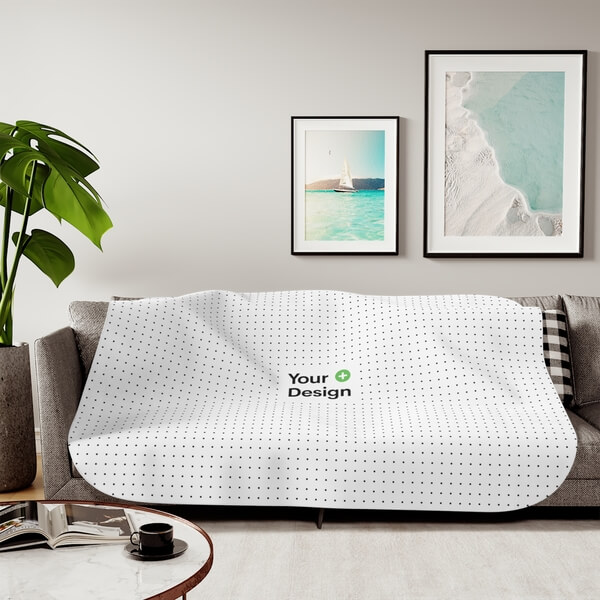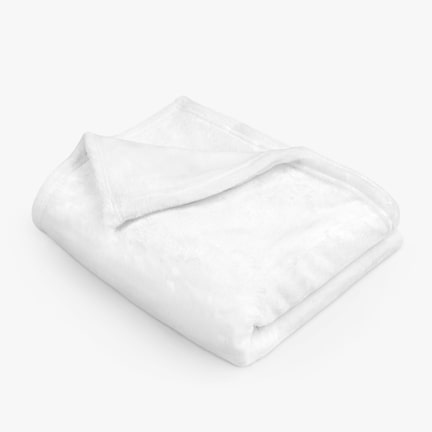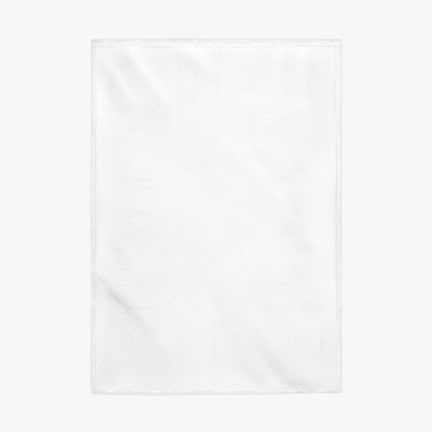 From USD 14.61 · From USD 11.25 with Printify Premium
The silky smooth velveteen blanket is made from 100% polyester. It's perfect for any home and any location where you want to be comfortable while sitting. This could be the ideal photo blanket to bring to your customers.
Unlike most other blankets, these are specifically made to be worn. This makes them the perfect attire for chilly evenings, early mornings, or after a shower. Your task is to create the ideal photo blanket for your customer.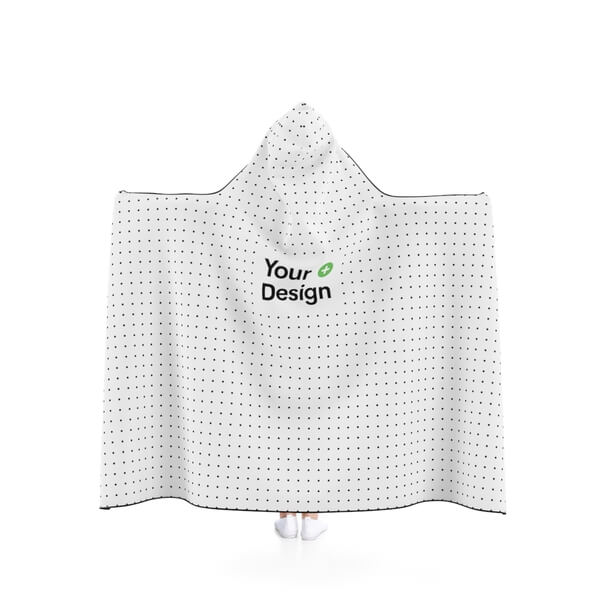 From USD 47.31 · From USD 36.44 with Printify Premium
Talking about great deals – this wearable blanket will ensure comfort wherever you are. Made from 95% polyester, 3% viscose, and 2% Spandex, its anti-pilling fleece is easy to clean and dries quickly.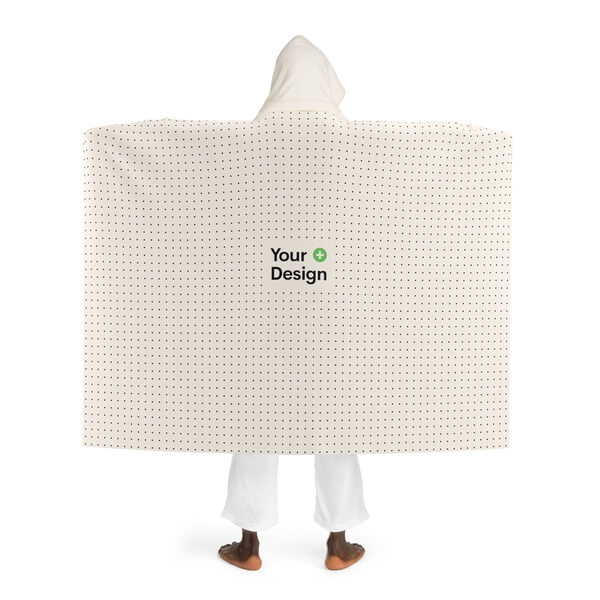 From USD 54.66 · From USD 42.09 with Printify Premium
Made from supremely soft 100% polyester, this hooded fleece blanket is the perfect choice for keeping cozy during the colder months. Its cream-colored hood is practically a fashion statement.
Design Your Own Custom Blanket
Sell Custom Blankets With Printify
Design and sell blankets easy with Printify at your side.
In five simple steps, you can have products listed and selling on your online store while we take care of the rest.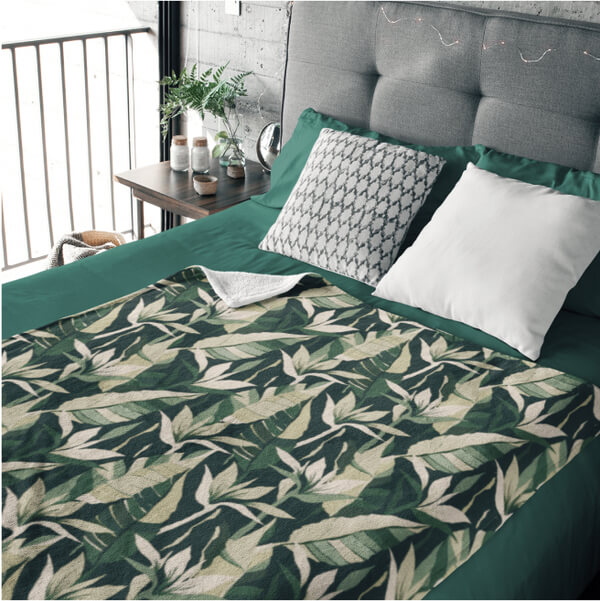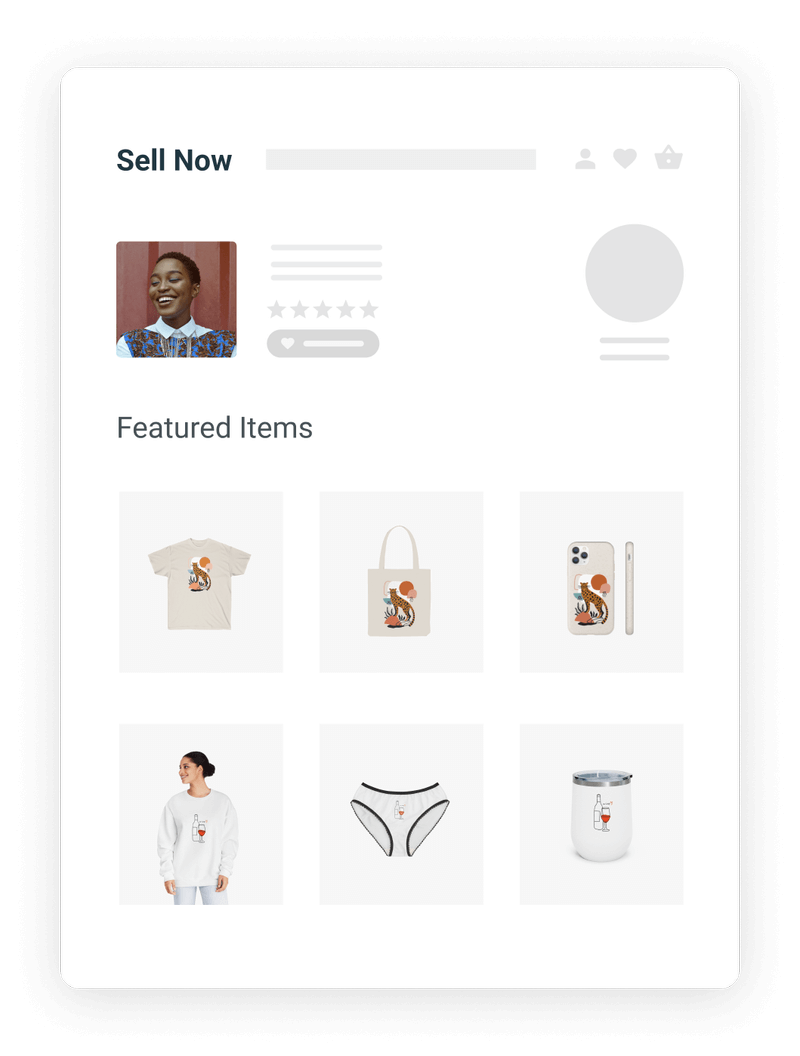 Go to our catalog to locate that personalized blanket you've been searching for. We offer a variety of products from a great selection of verified print providers.
Use the Printify Mockup Generator to add your photo or design to a custom blanket. If you don't have an image ready, you can use our free design tools or images provided by Shutterstock.
Preview and Order Samples
Our Mockup Generator will create visuals for you, which you can use in your product listings. Remember to order samples, ensuring that the product you're selling matches your expectations.
Once your picture blanket is ready, it's time to show it to the world.
Printify has automated integration with some of the most popular eCommerce platforms – Shopify, Etsy, eBay, WooCommerce, Squarespace, Wix, PrestaShop, and BigCommerce. It's all just one click away!
The final thing left for you to do is wait for orders to come. You can significantly speed up the process of people buying your stuff by marketing your brand. Take a look at our blog for some helpful Marketing Tips.
Design Your Blanket With No Limitations
You can create picture blankets with warm and cozy designs or even cold and unsettling designs. There are no limitations to blanket custom design but your imagination.
This is your chance to step outside of the box and right into cozy softness by designing your custom photo blanket.
Custom Blanket With Pictures
If you have pictures, you can print them on a blanket – it's just that easy. They can be any kind of pictures too. From sketches and drawings to more abstract patterns, photo blankets are the perfect canvas for your designs, apart from an actual canvas, but that is nowhere near as cozy as blankets.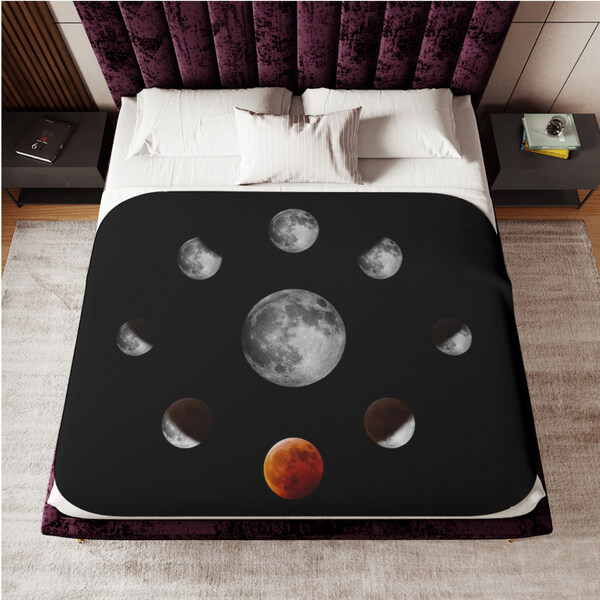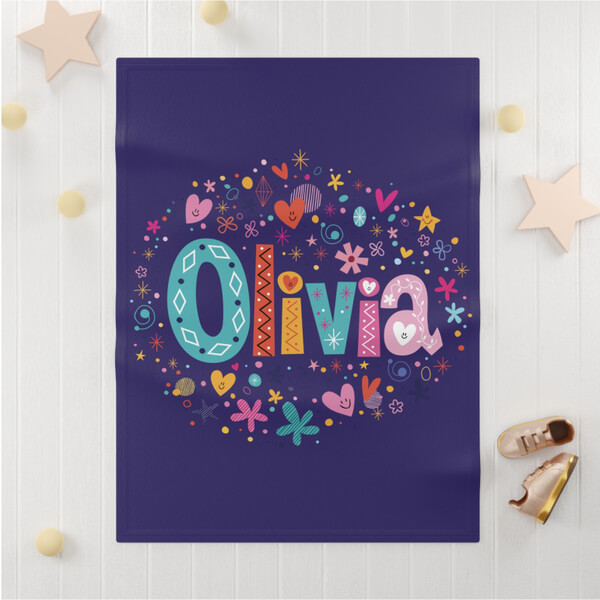 Personalized Blankets With Names
You can offer ultimate customization and the perfect gift for any kid, wedding swag bag, or sleepover party by bringing the option to add custom names to your personalized blankets. Come with your designs, or use the free font tool in our Mockup Generator to create memorable keepsakes for a special occasion.
Personalized Photo Blankets
Photos are not only meant to remind us of important people, loved ones, and places in our lives, but they are also a form of art. Take a beautiful photo or a thematically related set of photos, and turn them into a collage to print on a blanket. You can also take an individual approach and offer to create a photo blanket from photos of your customer's niche interests, pets, kids, and other close family and friends.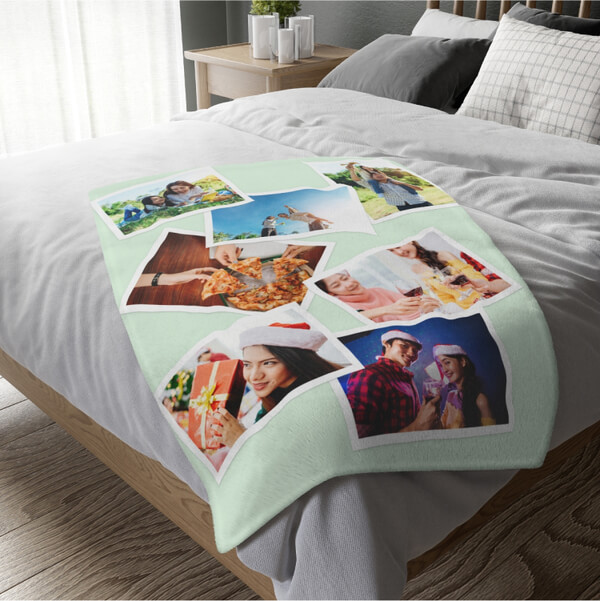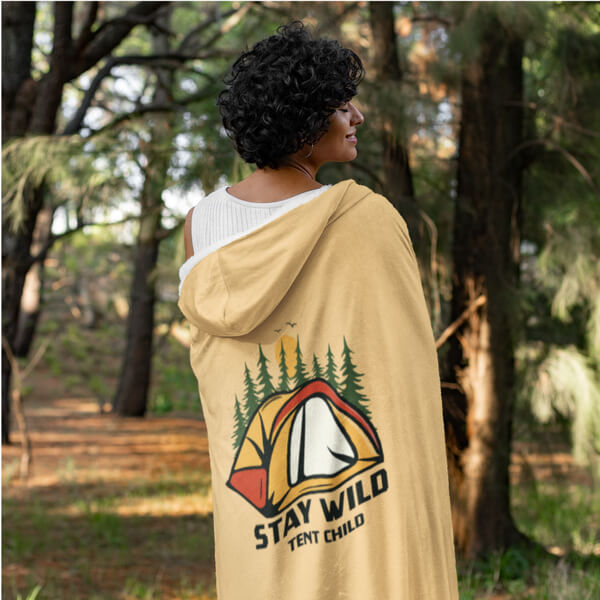 You can create a custom photo blanket and raise brand awareness in one go by taking your logo and turning it into the central element of your product design. It being the main element can also be subtle – your logo might create a unique and striking pattern. Remember that you can print your own logo or offer to print your customer logos.
Take advantage of the all-over-print on one side of your personalized blankets. Your photo blanket can be a collage that resembles a cozy quilt's pattern.
An all-over-print will cover the fabric in its entirety, which means that there are no borders to your imagination. That said, you should still ensure that no important elements rest at the edges of the blanket, as slight design shifts are possible.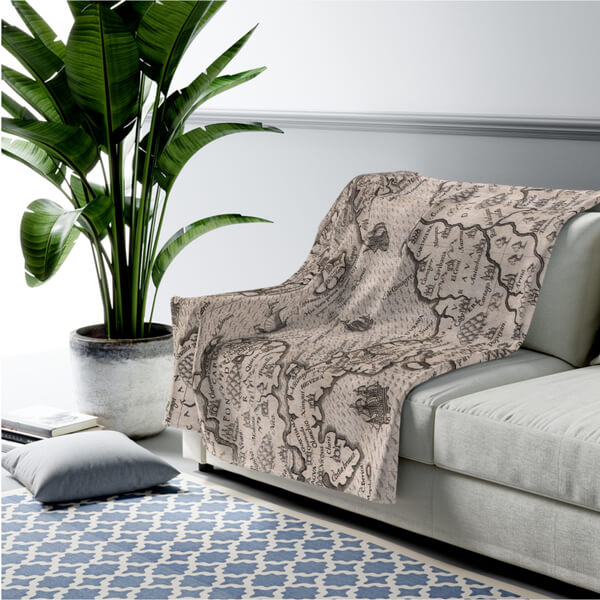 Frequently Asked Questions
Explore More Products for Home & Living
Printify gives you the chance to make your own blanket. Our goal is to help you bring style, warmth and the perfect printed gift to your customers. Create your account, choose your blanket, custom design it, and start your fantastic selling journey today!