Unveil warmth with a unique twist! Explore our selection of custom blankets, where your designs merge with our quality to craft soft snuggles infused with personality.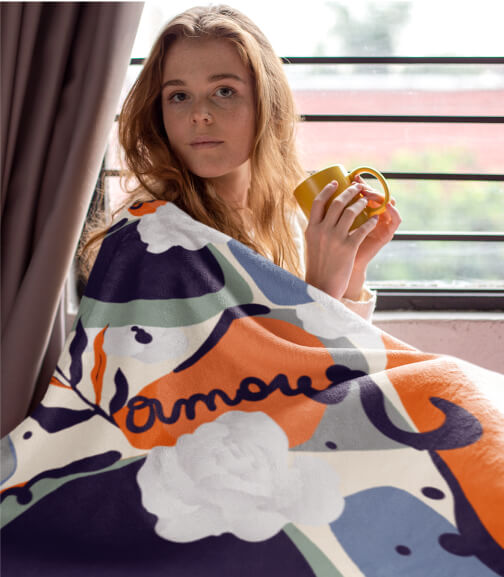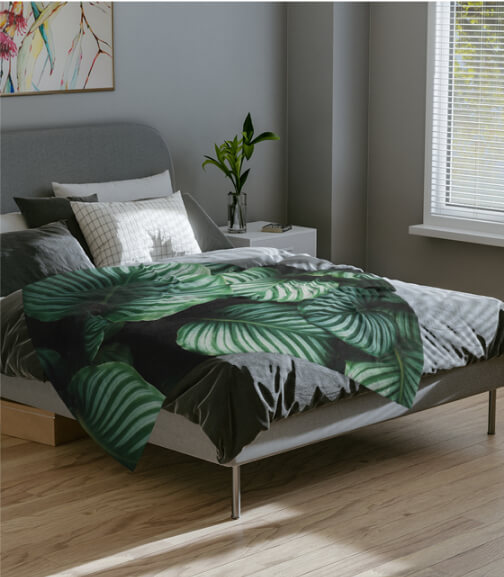 Design Your Own Blanket With Printify
Take a look at our huge selection of warm blankets and throws to cover with your art and photos. Whether it's a comforter that's as soft as a cloud or a comfy fleece blanket for cozying up on a sofa, we've got something for every taste and need.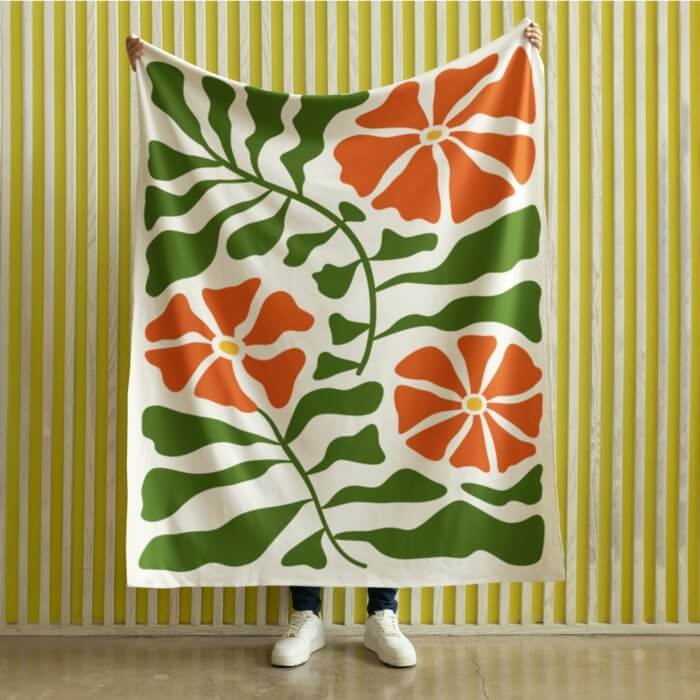 Imagine your favorite photos or designs printed on a soft, cozy, velveteen blanket. The dye sublimation printing method guarantees that your blanket will stay vibrant for years – they're machine-washable and adored for years. 
Create your own blanket as a gift for a loved one or sell them online for profit. Our velveteen blankets are the perfect choice.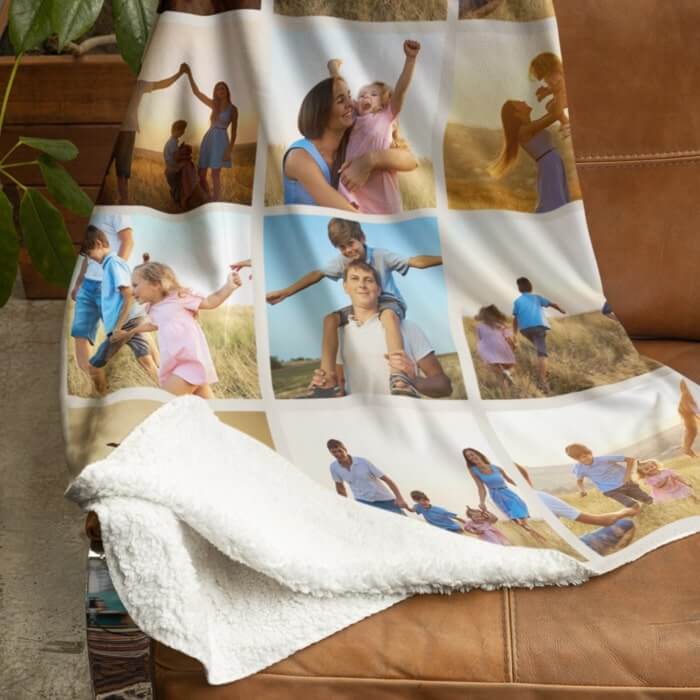 These super soft fleece blankets are 100% polyester and ready for printing with your favorite memories or the most heartwarming words. 
Our fleece blankies are the perfect gift for any occasion or a chance to add a touch of coziness to your eCommerce store. Remember, these aren't just blankets – they're hugs you can send through the mail.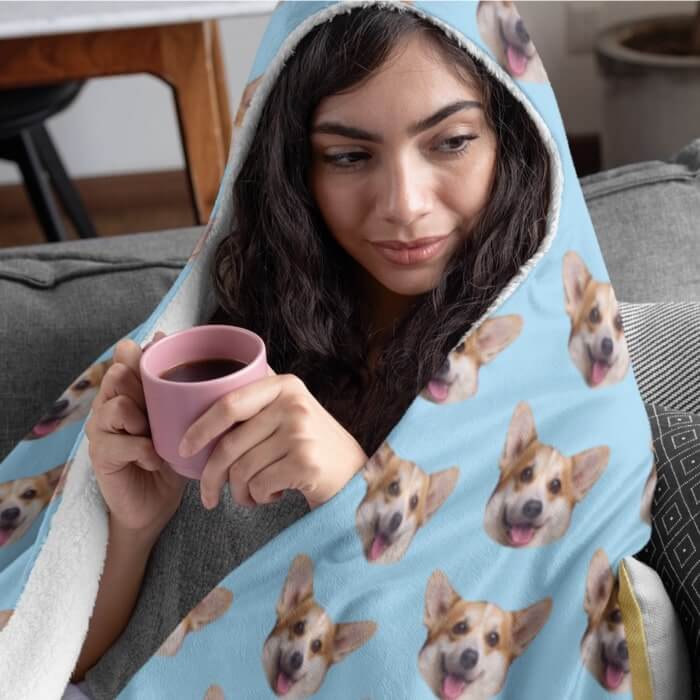 Hooded and Snuggle Blankets
Snuggling up in a blanket surrounded by pillows and snacks is good. But we have something even better – a blanket that comes with a roomy hood to snuggle up to your ears for the ultimate couch or office chair comfort. 
Print with your favorite photos or adorable all-over patterns and enjoy the happiness they bring to your loved ones or new store customers mesmerized by your creativity.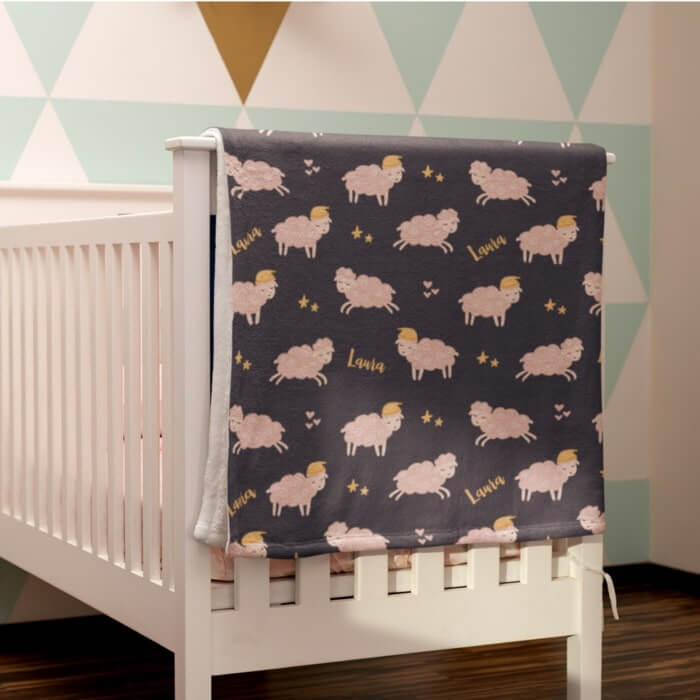 Our 100% polyester kids' blankets guarantee lasting quality for years to come. The polyester fabrics are machine-washable and offer an excellent canvas for printing while also being gentle on sensitive skin – ensuring both comfort and durability.
Whether you're designing a snuggly crib blanket for your baby or a unique personalized gift for kids of all ages, we have a blanket for you.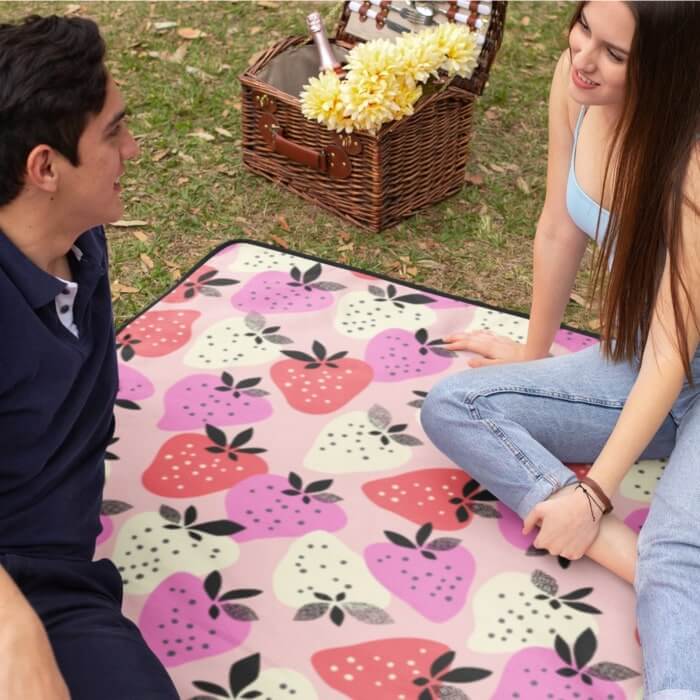 Polyester and Other Blankets
Explore our collection of personalized custom blankets. 
From a line of picnic seaters to that special touch of a personalized comforter, our blankets are the perfect canvas for your creativity. 
From the silky touch of soft polyester to the lush feel of minky coziness, explore, design, print, and envelop yourself in stories knit and woven with every thread.
Design and Sell Custom Blankets With Printify
Create and sell customized blankets hand in hand with Printify.
In five simple steps, you can have products listed and selling on your online store in a matter of hours while we take care of the rest.
Start your journey by creating a free Printify account. All you need is a valid email address and a strong password. Explore our platform and enjoy all its amazing benefits at no cost.
Pick Your Blanket to Customize
Go to our Catalog and browse over 900 products, including blankets and throws. Filter products by location, print area, and other criteria, and select the perfect item to customize for personal use or sell online for profit.
In the Mockup Generator, easily add your favorite photo or design to a custom blanket. Don't have artwork ready? Use our design tools, like the free text editor and Shutterstock integration, or upload multiple photos and graphics up to ten layers to create stunning patterns.
Preview and Order Samples
Click Preview, and our Mockup Generator will create visuals you can use in your product listings. When you're happy with what you see, it's time to order sample blankets and make sure that the print results match your expectations.
Publish and Start Selling
Once your custom blanket is ready, it's time to show it to the world.
Printify integrates beautifully with popular eCommerce platforms like Shopify, Etsy, eBay,  WooCommerce, and others. Pick the one that suits your business style and needs the best and connect it with Printify in just a few clicks.
Design Your Custom Blankets With No Limitations
Create personalized blanket designs that are warm and cozy or even cold and unsettling. The only limit to blanket printing is your imagination.
This is your chance to step outside the box and right into cozy warmth by designing a memorable custom photo blanket.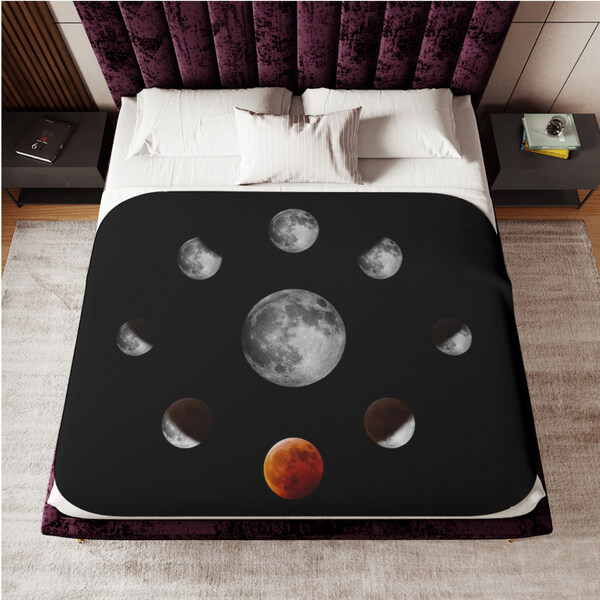 Custom Blankets With Pictures
Create personalized blankets with pictures. From sketches and drawings to more abstract patterns, blankets are the perfect canvas for your designs, apart from an actual canvas, but that's nowhere near as cozy as custom picture blankets.
Custom Blankets With Names
Design the perfect gift for friends, a wedding swag bag, or a sleepover party with custom-name blankets. In our Mockup Generator, add your designs, or use the free text editor to create a soft and memorable gift for any special occasion.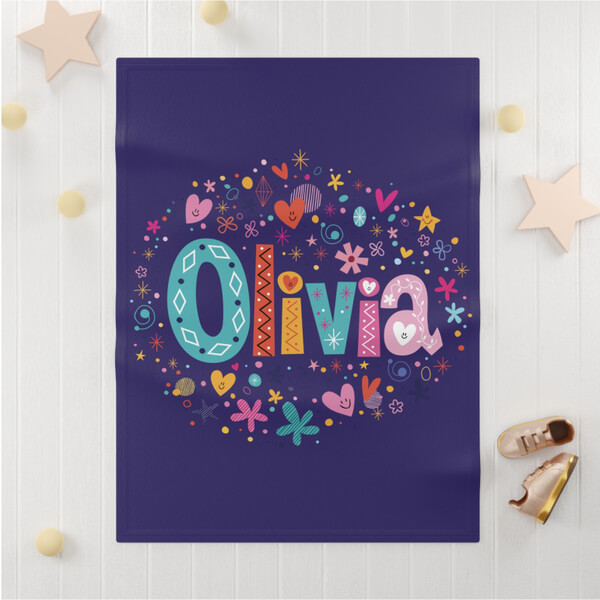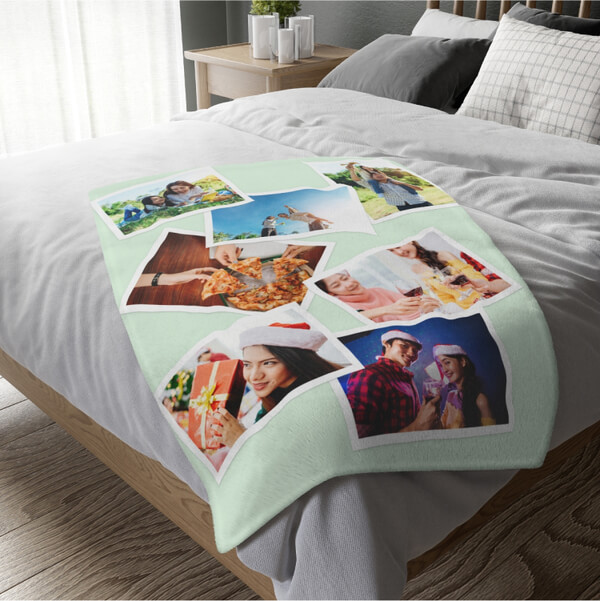 Personalized Photo Blankets
Take a special photo or multiple shots, and turn them into a collage to print on a blanket. Or offer to create custom photo blankets from photos of your customer's niche interests. Consider adding photo pillows for that perfect gift combo.
Custom Blankets With Logo
Design a custom photo blanket and raise brand awareness by turning your logo into the central element of your blanket design or create a unique and striking pattern. Print your logo or get your customers' logos printed, too.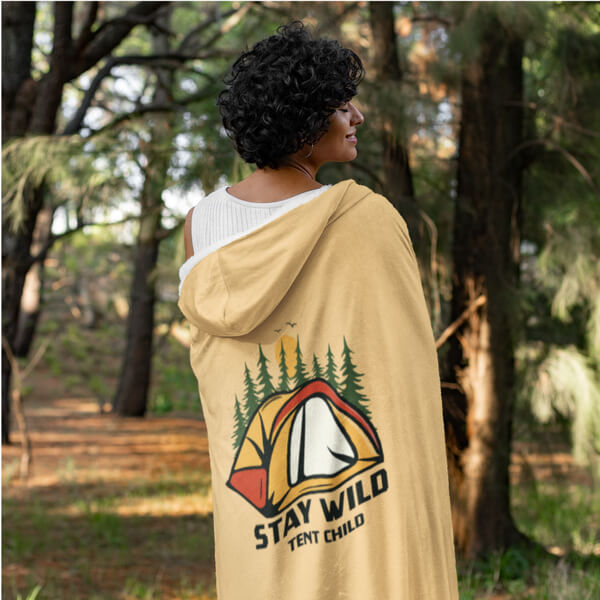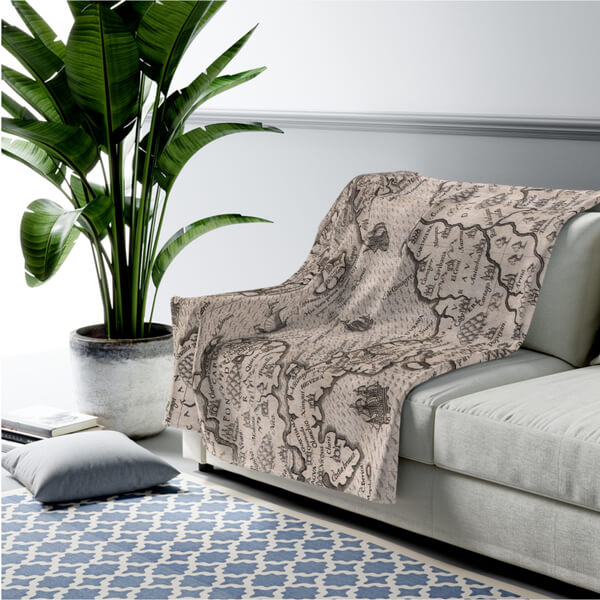 Create all-over print designs on one or both sides of your personalized blankets. For example, make a collage resembling a cozy quilt pattern. Or design one of those custom photo blankets with faces that make people laugh whenever they see them.
FAQ About Custom Printed Blanket Making
Don't stop with just photo blankets, explore our collection of other custom goodies that you can decorate for your friends, family, and customers.