Looking to warm up your store's sales? Check out our custom blankets! You can have custom made blankets in your store by following our easy steps below.
Why Should You Sell Custom Blankets?
We Have the Best Custom Blankets to Sell On Your Store
Personalized Sherpa Blanket
Our Sherpa fleece blanket features a plush fleece backside and is 100% polyester. It's 100% printable on its front side, so you can put whatever you'd like on it, to your heart's content! These are great as throws or as additional warmth in bed. 
Imagine a cool autumn day or evening by the fireside, and you'll get even more use out of this blanket. Another benefit? Dogs and cats love the soft fleece, so if you like curling up with your furry friends, this is the ultimate invitation!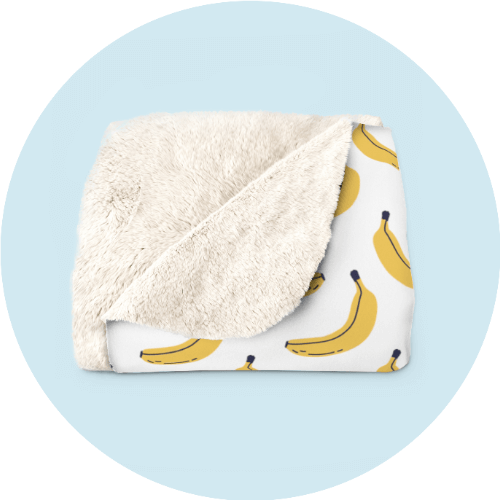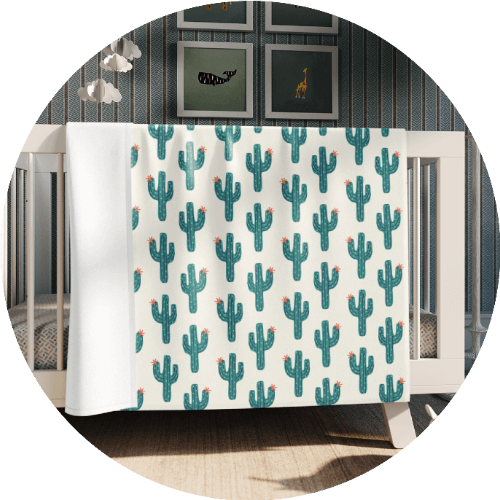 Personalized Throw Blanket
Our throw blankets are great everyday blankets for use around the house, on the patio, or even on cool nights at the beach! They can be printed on one side and offer some light warmth and water absorption if you're outside and caught in some cool summer mist. 
A great normal, default blanket for Netflix or wrapping yourself to read a good book. It's also lightweight and easy to store, so it won't take up too much space if you decide to store it between displaying it with pride on your sofa or bed!
The hooded blanket: under-estimated accessory garment and life of the party. Our hooded blanket provides warmth and fun, from head to toe! Warm and dare we say stylish, our hooded blanket fills the giant void between blanket and cloak, a space ripe for money-making! 
Fill your customer's evenings with a little whimsy with the hooded blanket and, of course, your own stylish and amazing designs that will compliment it perfectly. Get creative and have some fun to drive these hooded blankets out the door!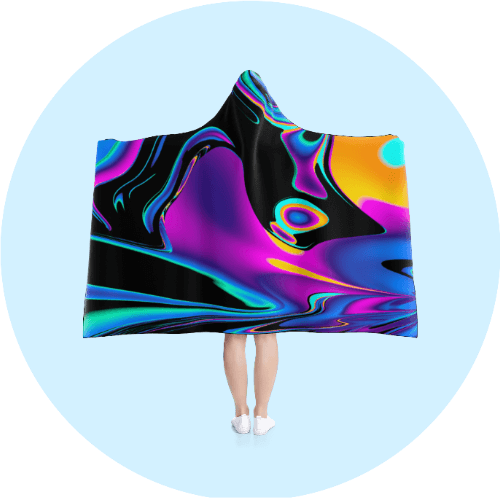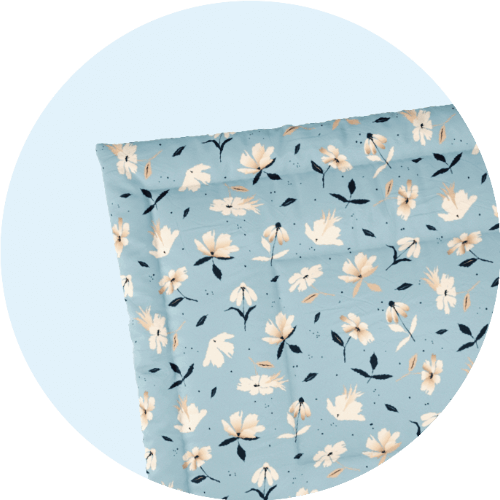 Ok, things are getting a bit more serious now and heating up. This is our comforter, one-sided print and made from 100% polyester, it should provide a lot of warmth for cold nights in bed. It comes in four sizes and fits most modern beds. 
This comforter will almost exclusively be used on the beds of those that buy them, so remember that your designs should be personal and can be anything from artistic to fun and flirty. Take some time to think about some of the great bedroom designs you've seen and try to incorporate them into your comforter!
Our Microfiber Duvet Cover rounds out our offerings of warm and cozy blanket products. It's 100% polyester and can be printed on one side, just like all the others. It also has an invisible zipper that helps to keep it stylish.  
This is again a very personal item, ready to be customized and designed. Remember that, if someone is looking for a duvet cover, they might be looking for something to fit into an overall style or design, rather than the usual funny animations or graphics that you might be looking to sell on your site. It's possible a super fan of yours if you're a Youtuber or other internet pro, I would love to have your face or catchphrase on their blanket, so keep that in mind (even though it sounds a bit creepy!).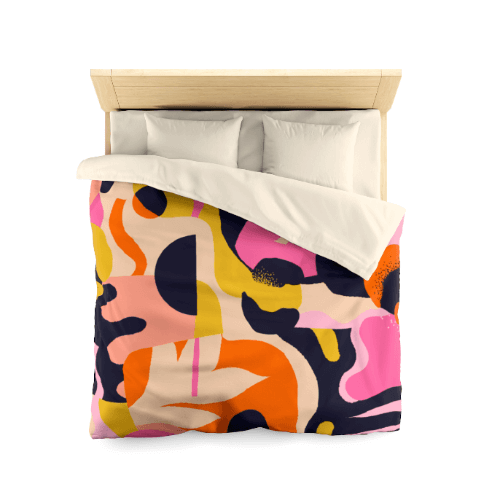 Design Your Custom Blankets!
Create and Sell Your Designs on Custom Blankets
You might think at first that the bedroom is a very personal place, and people won't just put anything on their bed. Well, you're right! Bedrooms are the ultimate expression of a person's style because most of those who will see this room are themselves or their partners. That means the personalization and the expressiveness of the blanket can be anything you want! 
The other use cases – more public – are sofas in living rooms, basement man caves where sports are watched, and outdoor patios around fire pits. From funny to artistic, there are many styles and designs that can sell here – as many as there are personalities under the sun! Let's get started selling custom blankets!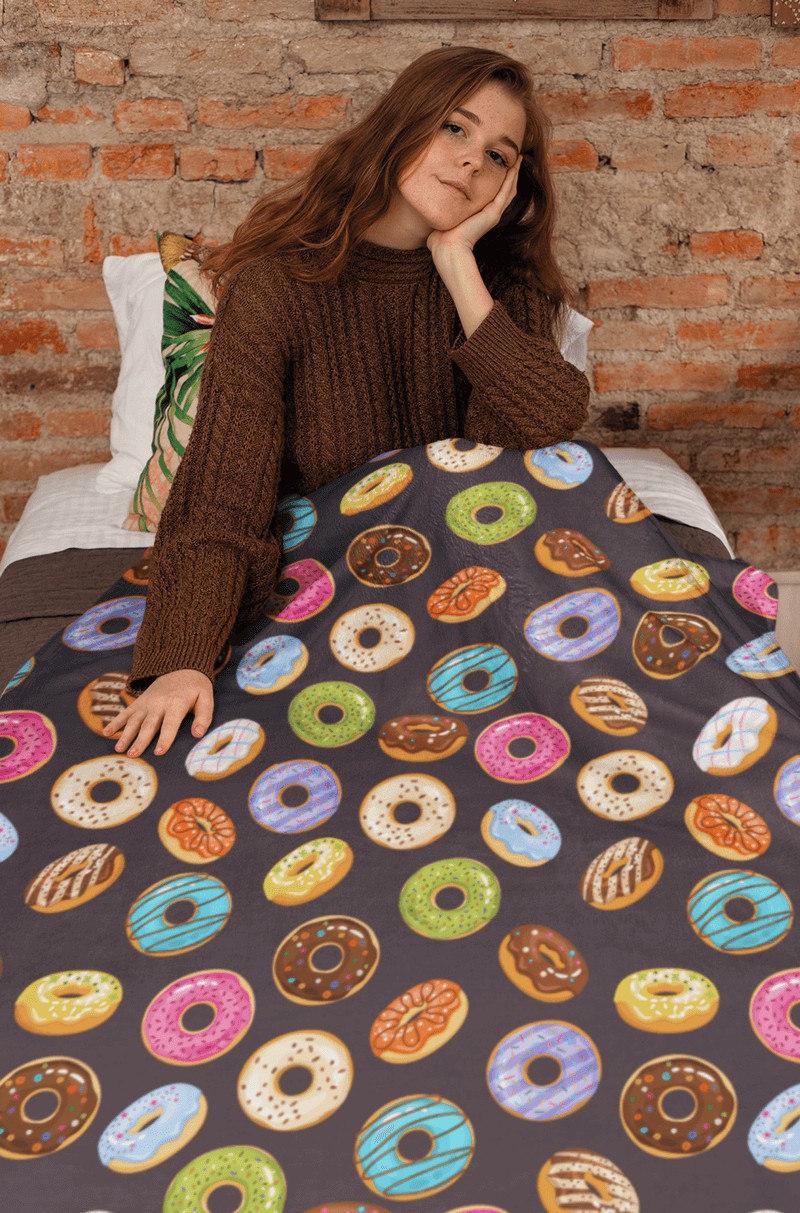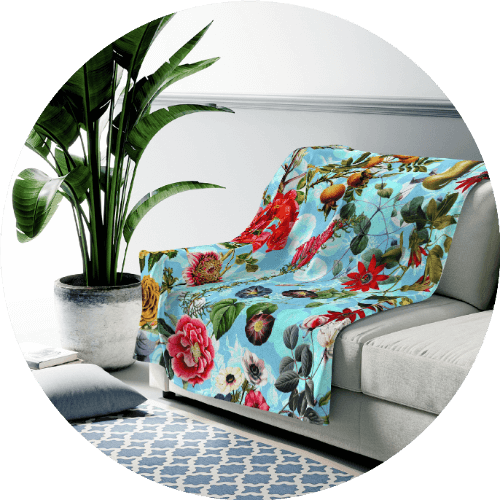 Custom Blankets and Print on Demand
Printify lets you choose your own print provider, based on price or on location. Once you do that, your custom blanket design is put on the product using our mockup generator (see below). Your custom blanket will then go through a quality check, and be sent to production. From now on, your custom blanket will be produced and sent out only when it's ordered. No need for inventory or any storage space. Order a sample to make sure it's everything you hope for.  
After you get your hands on it, publish it to your store and you're ready to sell!
Why Choose Printify to Sell Custom Blankets?
Printify is a platform that connects tens of thousands of stores to thousands of products. Choose your own print provider, compare prices and shipping times, and make sure you get the color variants you're hoping to make or break your custom blanket design. 
You can also benefit from all of our support – like this article and many others, like our guides and videos that will make you as effective a seller as possible.
Top 7 Questions About Custom Blankets Answered
Custom Blankets Mockup Generator
Create your custom blanket designs using our Mockup Generator. Pay attention to the DPI warning in the bottom right corner, it will let you know when your design is too blurry or is getting stretched too much by warning you about the minimum DPI. that way you'll know before you send it off to be printed whether or not it's up to snuff. 
Go ahead and explore the various size variants our custom blankets come in by clicking on the sizes tab and selecting the sizes you'd like to design for. Once you think you're happy, jump into preview mode and make sure it's what you were hoping for – that way there are no surprises. Once you're happy – that's it. There's no further inventory, and your product will only be produced after you've received an order from your customer.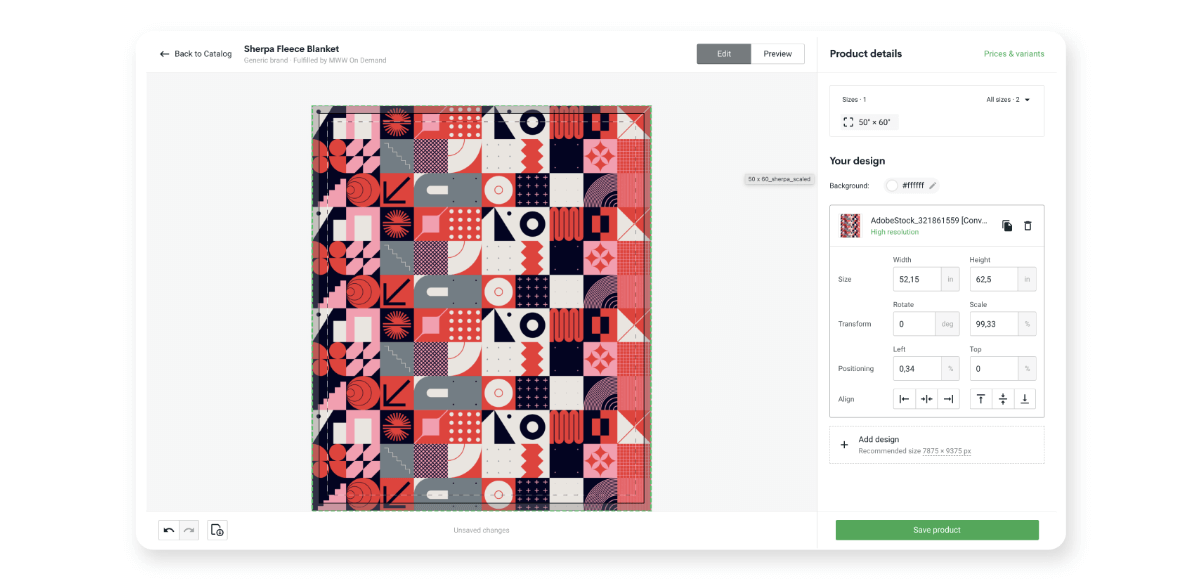 How to Sell Custom Blankets Online?
Designing and selling personalized blankets is easy with Printify by your side. In 5 simple steps, you can have the products up and running on your online store, while we take care of the rest.
Start Selling Custom Blankets!