Start your
print-on-demand online business
Sell custom on-demand printed products without any up-front investment. We handle all inventory and shipping!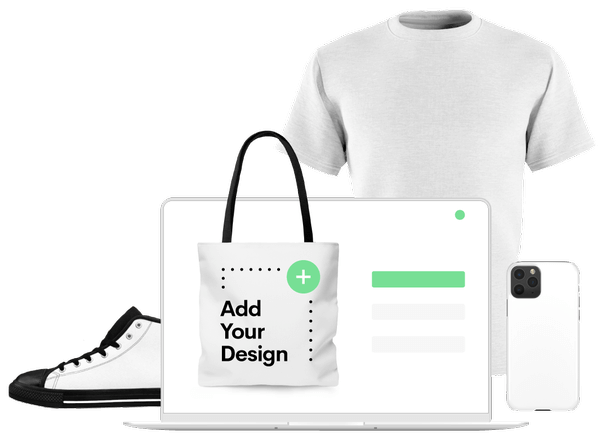 Print on Demand (POD) is a fulfillment process that dropships products to customers only after a sale goes through. This means that the merchandise will never require management, storage, or protection.
You can print quantities of custom merchandise with no inventory management by sending it directly to customers. This fulfillment model allows a customer to buy products in your shop and the order goes directly to the Print Provider. This eliminates the need for order fulfillment and storage space.

Dropshipping custom print-on-demand products
Get instant access to automated technology that brings you print-on-demand drop shipping fulfillment. With the Printify Mockup Generator, publishing custom products to your eCommerce shop becomes a quick and easy process.
The Printify catalog has over 300 products ready for customization. Select a product based on its importance to your business. This includes price, model variety, production location, etc. Reduce shipping costs and fulfillment times by using providers closer to a product's final destination.
With the free Mockup Generator,  you can easily apply designs to any product in the catalog. It's simple to upload designs, switch coloring, and preview final products. The entire mockup process is tailored toward a user-friendly generation process.
After you're happy with a final product, it can be published to eCommerce platforms via automatic integrations. Printify connects seamlessly to Shopify, Etsy, Wix, WooCommerce, eBay, and more. Access to millions of online shoppers is just a few clicks away.
Whenever a sale occurs, it goes on to production automatically. After creation, that piece is sent along to the customer. This entire process is trackable through your Printify account.
Printify's technology automates print-on-demand services for merchants around the world.
We connect over 500,000 online shops to our network of 35+ print providers with 90+ printing factories that provide embroidery, cut & sew, sublimation, white label services, and warehousing fulfillment.
By joining Printify, you gain:
I tried out other design software, but their services were simply too time-consuming... Once I discovered Printify, I knew it was perfect for me because I could design and integrate with my online shop effortlessly.
Read more.
I realized that I didn't really have to trade hours for dollars just to make a living. Print on demand opened up a new world for me.
Read more.
The Printify support team, especially, has been incredible. They have the same customer service approach as I do and are always ready to deal with any issues that come in.
Read more.
These are the categories that you should explore when opening a store. No matter if this is just for extra income, or you're trying to make a transition to full-time in online business, here are the top genres for consideration.
Resources for your success in Print on Demand
Printify
Blog & YouTube channel
Whether you're looking for marketing tips, product news, want to keep up with designs and trends, or simply get motivated by success stories, the Printify blog is your one-stop-shop for knowledge and inspiration for your business.
Printify also has a YouTube page with lots of great product reviews for items found on the Printify catalog as well as helpful videos.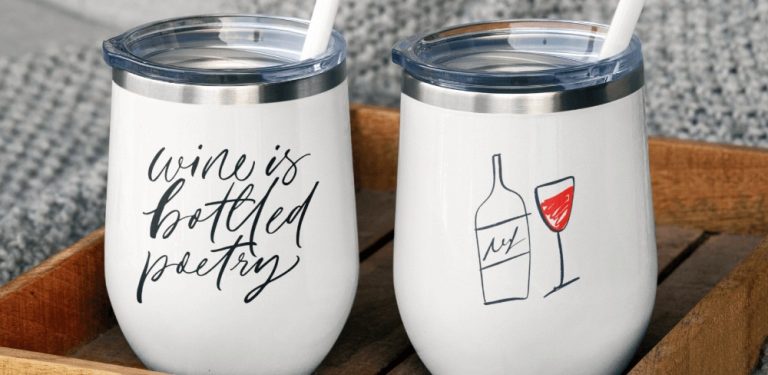 This summer, take your outings to the next level with the latest addition to the Printify Catalog – the stainless steel personalized wine tumbler.
Read More
Frequently Asked Questions
Start your own
print-on-demand business!