Give Your Squad a Sharp New Look With Our Custom Team Shirts
From sports kits and team uniforms to charity events and conferences, Printify's custom team shirts will keep your whole squad looking sharp — whatever the occasion.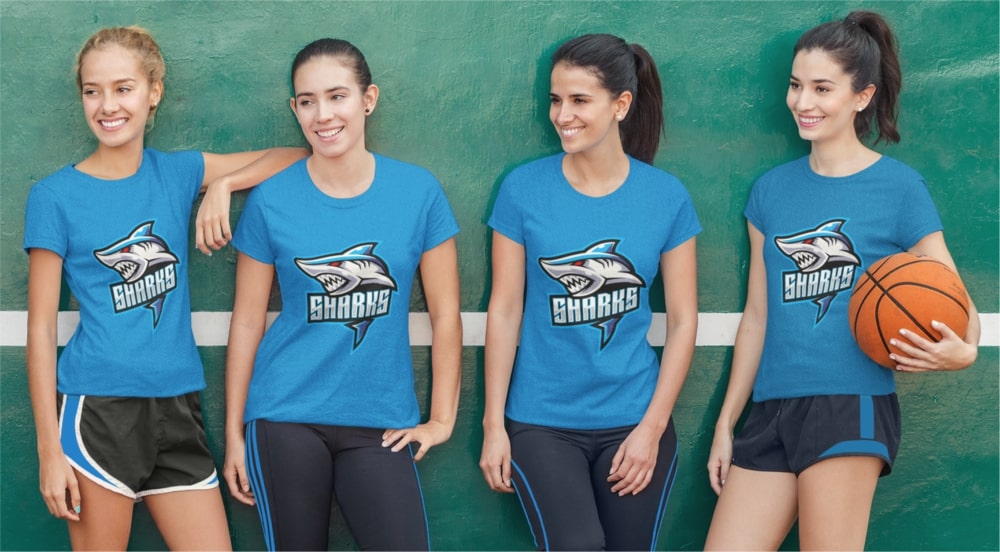 Start Your Business With Printify
Design custom sports team shirts today and order on demand.
How to Make Custom Team Shirts in Three Easy Steps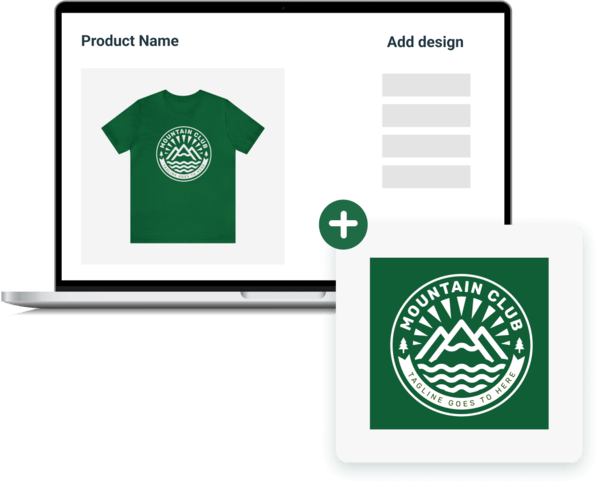 Start by creating a free account with Printify. Access our entire Catalog of print-on-demand shirts, custom print template design tools, top eCommerce sales channel integrations, and automated order processing.
Browse Printify's extensive range of custom-print shirts and make a selection that meets your needs. Pick appropriate sizes, colors, and manufacturing details, and choose a local Print Provider to minimize shipping costs and delivery estimates.
Use Printify's Mockup Generator to upload a custom design on the shirt template. Select your preferred print area, add team numbers and names with the text tool, and preview your results for the finished product.
Gear Up With Custom Team Shirts Easily
Equip fellow teammates or set up an online store with no initial investment. Explore a collection of white-label brand t-shirts, jerseys, sweatshirts, long-sleeve shirts, and hoodies. Choose from an ever-growing product Catalog with top-selling custom team t-shirts and other team apparel.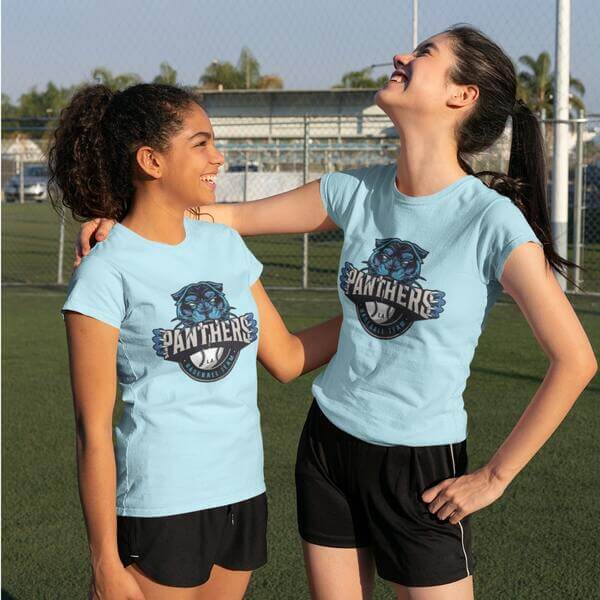 Personalized t-shirts are an essential print-on-demand product staple. T-shirts work for any niche and activity, regardless if you're working up a sweat or maintaining team solidarity. 
Browse our lists of custom t-shirts from multiple Print Providers worldwide, all from quality-sourced brands focusing on durable fabrics and high-resolution printing.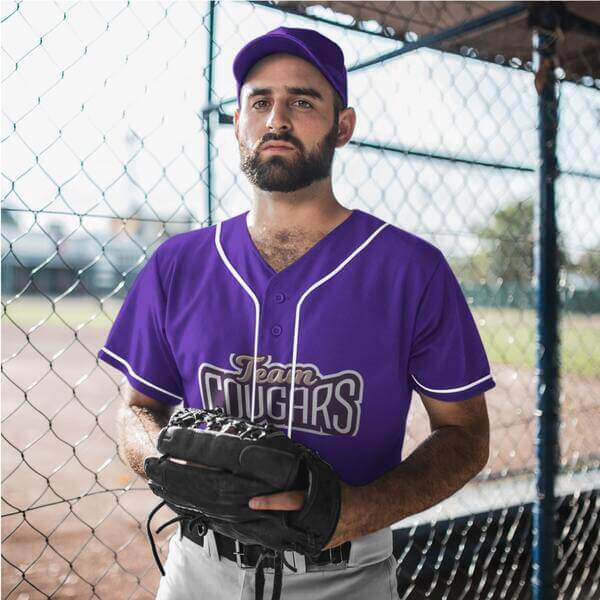 Keep calm and focused with our collection of button-down baseball jerseys. Get a stylish fit for any upstart baseball club – reinvent this classic look with your own designs.
Choose between multiple brands with moisture-wicking technology that stays dry and secure throughout active use. Test out our all-over-print method for full wrap-around prints.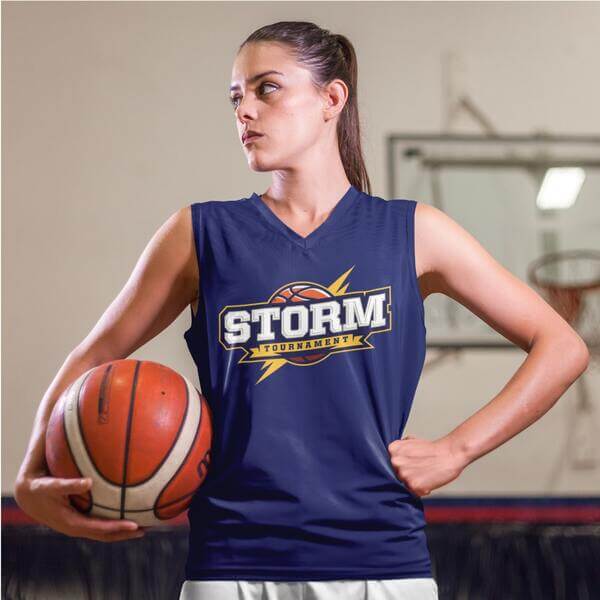 Work up a full sweat with our lightweight and comfortable basketball jerseys. Personalize custom sports team jerseys that stay durable with double-needle stitching and reinforced side seams.
Showcase the whole garment with a canvas of all-over print graphics, logos, team member names, numbers, or even a fully-fledged mascot.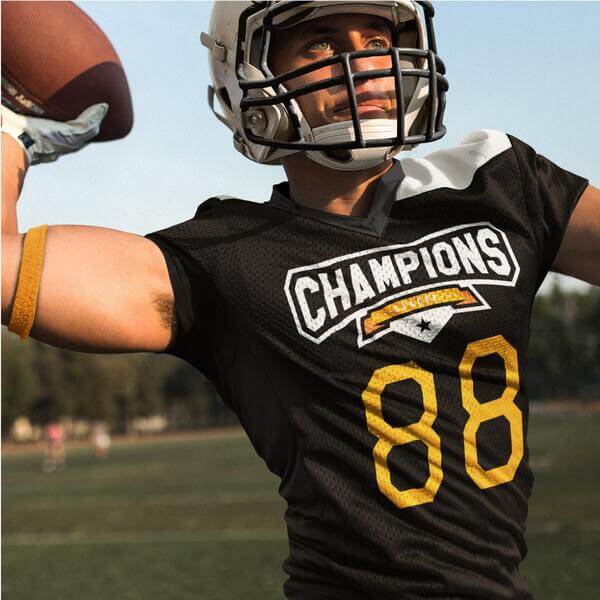 Our football jerseys are made with a durable, breathable fabric mesh and moisture-wicking material. The Printify football jersey keeps players feeling cohesive, charged, and cool.
This all-over print option has a black ribbed v-shaped collar, made for all fits and sizes. Maintain comfort for a range of outdoor activities with a style that drives collaboration.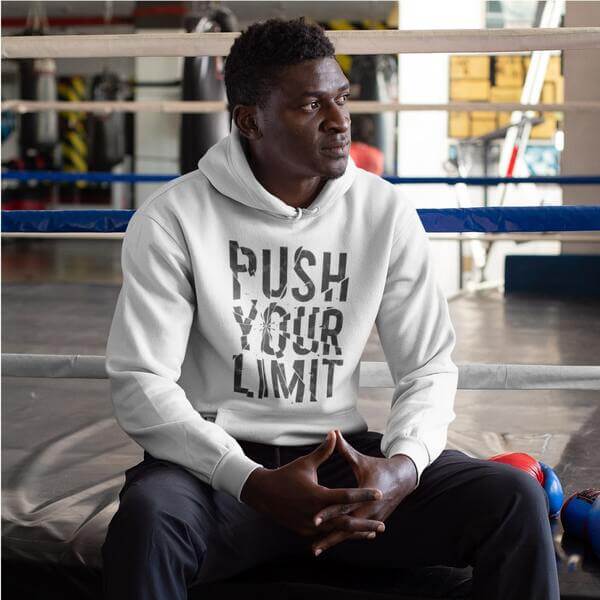 Hoodies, Sweatshirts & Long Sleeves
Explore our long-sleeved options and choose between a range of textile wear for active or casual use in full-color base fabrics. Upload print graphics that evoke team solidarity or develop a new brand of products, designing custom shirts, sweatshirts, or hoodies as fan-favorite merch.
Join More Than 2 Million Merchants Who Choose Printify
Becoming a Printify merchant means joining a team that works diligently to make eCommerce easy and profitable regardless of your experience.
I don't have to invest the money I can't lose into my business. With Printify, I only pay the fulfillment fees, and the rest is all profit.
I really appreciate working with Printify on my brand. Afro Unicorn was only supposed to be my design on a white shirt. It is so much more. Printify allows me the time to run the business and not work in the business.
Printify helped me start a completely hands-off revenue stream. When you spot a niche that you want to enter quickly, you don't have to worry about buying stock or equipment.
Printify Premium has helped my profit margins tremendously, and spending $20 a month has probably saved me over $200 a month.
Using Printify saved our struggling business of 6 years and gave us more time with our family.
I like Printify products because they tie in with our organisation's message.
I love the Printify Mockup Generator. It keeps everything consistent and allows me to keep my brand looking sharp and professional.
Make Your Own Custom Team Shirts
Custom Team Shirts Design Ideas
Focus on customizing unique team designs while we take care of the rest. Explore potential design ideas for team t-shirts, athletic accessories, and other custom apparel.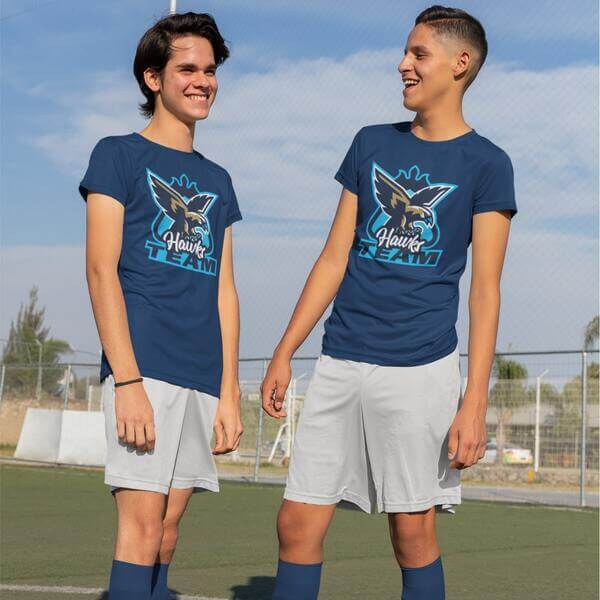 Hobby and Professional Athletes
Whether you're a bunch of friends looking for football team shirts or a pro mountain biker interested in custom race team shirts, create designs that give a competitive edge and promote your achievements.
What's a brand without its style? Combine durable and comfortable fabrics to fit your brand image and values. Create styles that show the importance of focus, fashion, and functionality.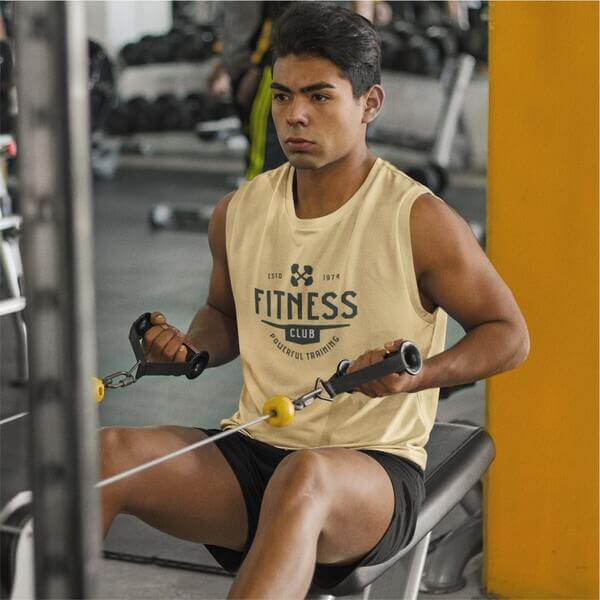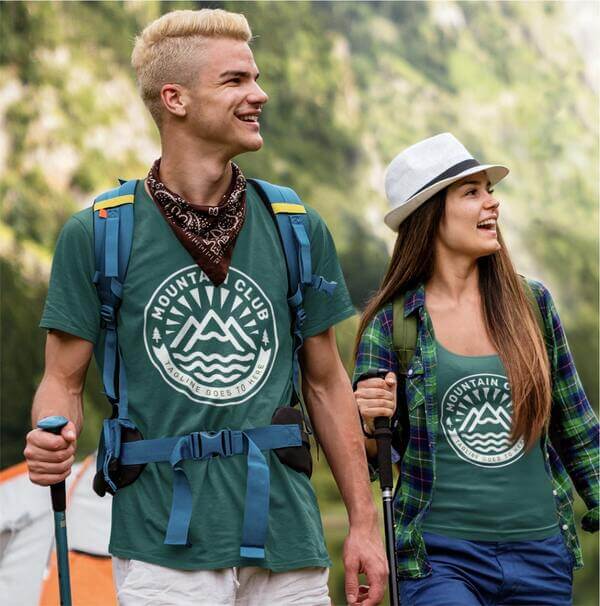 Every summer camp and outdoor team event needs a way to get everyone into a working spirit. Design a team logo shirt for yourself or customers, granting visibility, recognition, and a style that conveys a message.
If you're heading out on the vacation of a lifetime with your best friends or celebrating a special occasion, matching custom team shirts can be a great way to stand out from the crowd.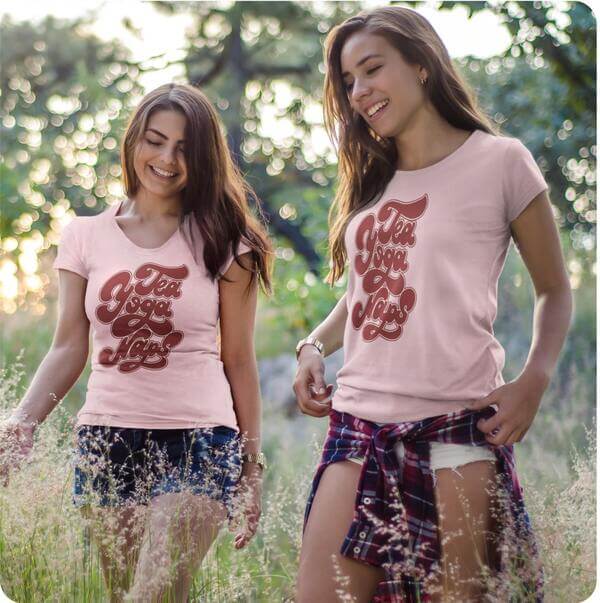 Why Sell Custom Team Shirts
Start selling with Printify to develop products with affordable pricing and fast shipping options, allowing you to grow your business and leverage the power of print-on-demand.
Popular for business branding, sports teams, clubs, and more, team shirts offer a vast market opportunity for new online businesses at no initial cost.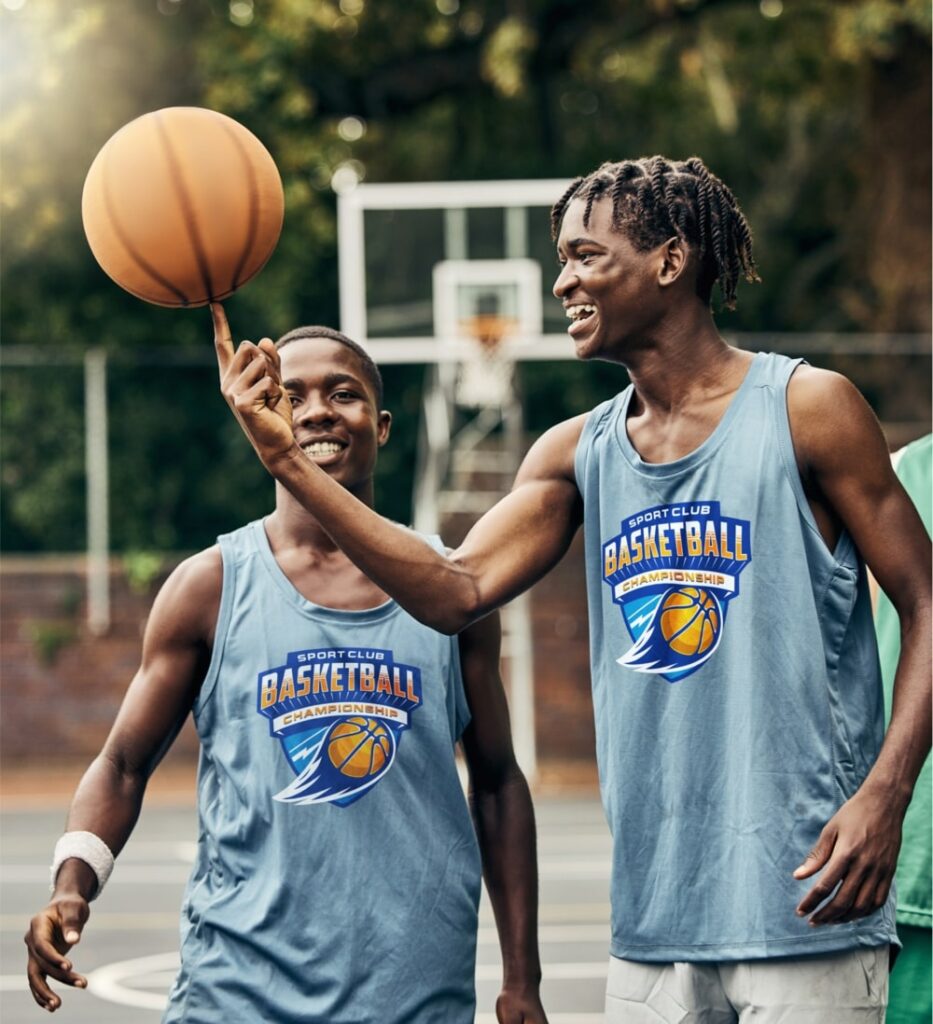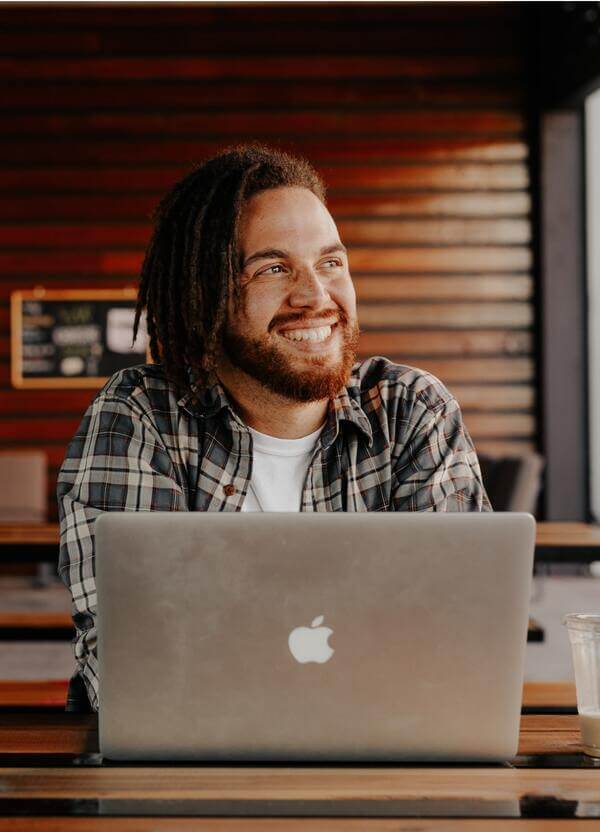 Create a Printify account risk-free with a simple sign-up. Once you're logged in, explore all print-on-demand features at your own pace.
Customize products for teams with our in-browser Mockup Generator – a handy tool to effortlessly apply your designs and save a product ready for printing.
Publish your custom shirts to any of our partnered eCommerce integrations, such as eBay, Etsy, Shopify, WooCommerce, and many more.
With an ever-growing Catalog of over 850 products, Printify offers a full range of team merchandise with detailed product descriptions and print details.
Printify is partnered with a global network of Print Providers that fulfill your orders and ship them directly to the customer's address.
Frequently Asked Questions
Whether you're a group of charity volunteers, a hobby football team, or a business planning a team-building weekend, custom team shirts are a great bonding tool. They can help you feel and look more professional, helping your team perform at its best.
Printify takes all guesswork out of designing, printing, and shipping. We have a vast range of products – from custom team shirts to sports bags and water bottles – printed on demand, so you won't need to worry about investing in production or inventory.
Printify offers multiple eCommerce integrations to publish your products to an online store or your existing team website with a simple click.
Printify uses a print-on-demand business model. That means we only start to create your kit once you or your fans have purchased an item.
There's no complicated fine print to worry about, so you'll know exactly how much it will cost to equip your squad right away, and you can easily work out exactly how much to charge your fans.
Check Out Other Product Ideas
Continue with more product ideas to complement your custom team shirts and create a squad outfit with all the bells and whistles they deserve.