Give Your Squad a Sharp New Look With Our Custom Team Shirts
From sports kits to staff uniforms, charity events to conferences, Printify's custom team shirts can keep your whole squad looking sharp — whatever the occasion.
It's Never Been Easier to Create Custom Team Shirts Online!
Are you a sports manager looking for high quality custom team shirts for your players? Maybe you're a business owner planning a team building event or conference? Printify's Mockup Generator allows you to make your own team shirts, without needing to order huge piles of stock, making it the perfect tool for equipping your squad with small batches of custom team shirts or setting up an online store to allow your fans to show some love for their favorite players!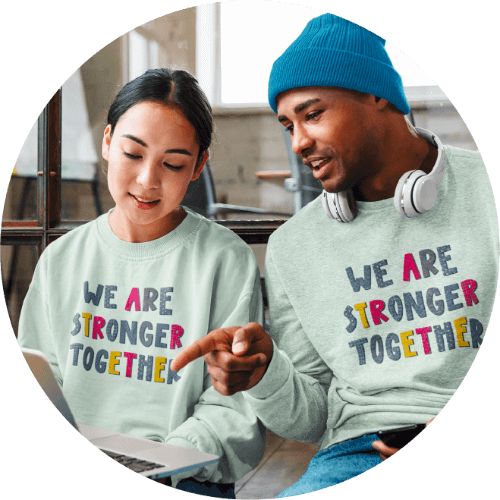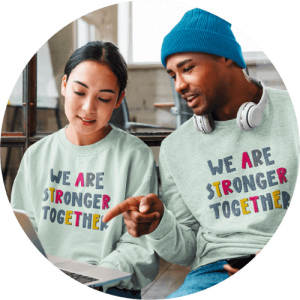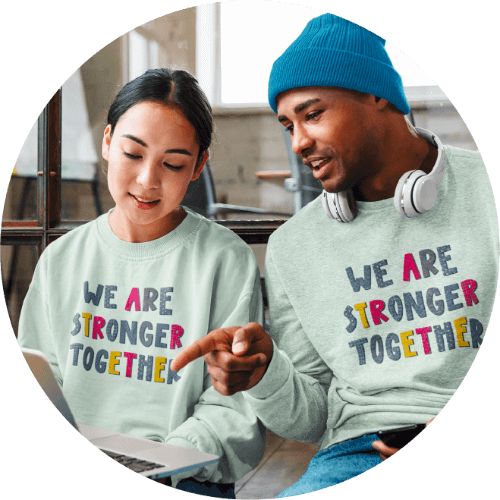 If you want to create custom team shirts, Printify can make it happen. Our revolutionary print-on-demand dropshipping platform handles everything from printing to warehousing and shipping. That means you save money and avoid all the logistical hurdles, leaving you to focus on the game. 
Printify is connected to an extensive network of providers – giving you plenty of options when it comes to variety, material quality and durability, printing locations and more.
Create Your Custom Team Shirts!
How Does Print on Demand Work?
At this point you're probably wondering how Printify's print on demand service can work with such small runs and no up-front investment? 
Here's how it works: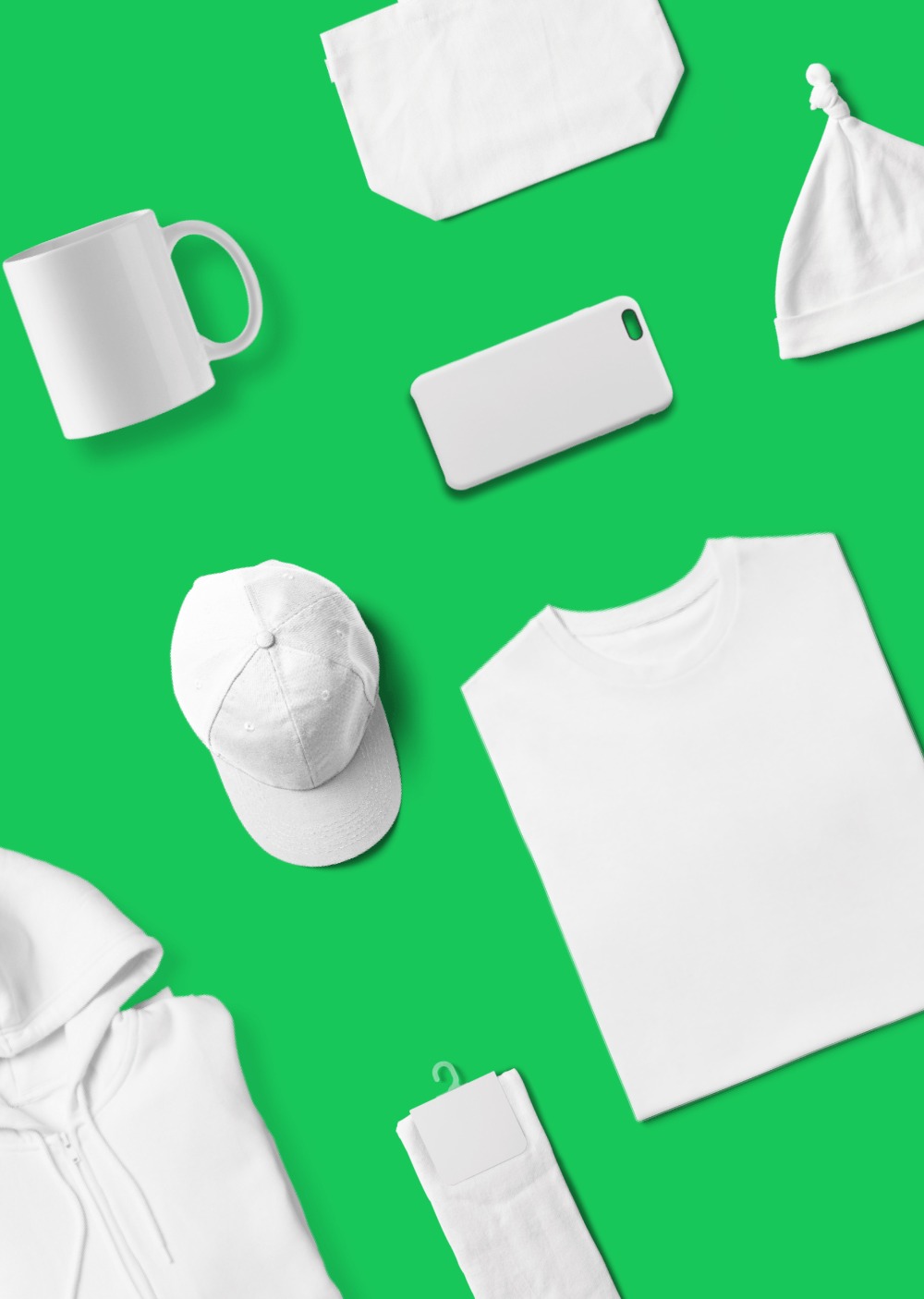 Every Team Needs the Right Gear, Whatever the Challenge
Printify works with a number of high quality brands to bring you a large and diverse range of blank shirts that are ready to be customized with your own unique designs. Here are a few ideas and applications to get you started: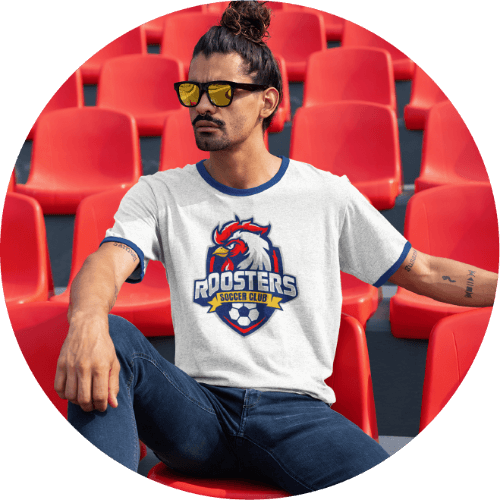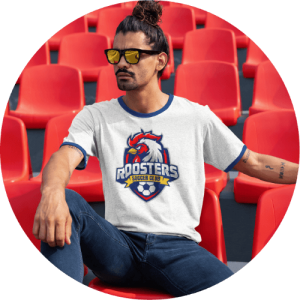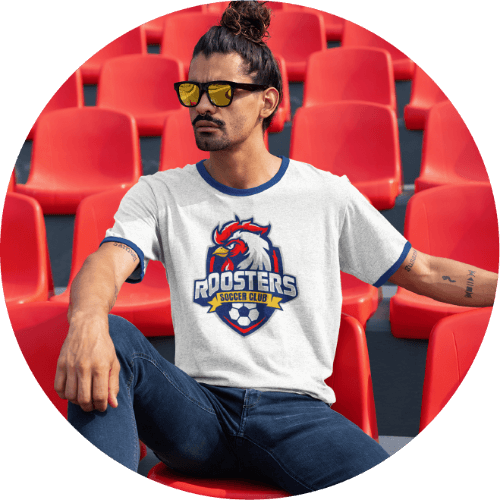 Hobby and Professional Athletes
It doesn't matter if you're a bunch of friends looking for football team shirts for your Sunday league matches, or a pro mountain biker looking to do a little self-promotion when you're back from the trail, custom team shirts are a fantastic way to gain a competitive edge or grow your personal brand.
If you're looking for the perfect blank canvas to make your own team shirts, our Unisex Ringer Tee is a superb choice: A firm favourite with athletes and college students, the Ringer Tee is available in 9 colour combinations for the shirt itself, plus the sleeve and neck accents. This t-shirt is lightweight and durable, perfect for sports teams, custom gym apparel and athletics clubs.
Custom team shirts aren't just for sports! Whether you're embarking on a fundraising hike or setting up a community group closer to home, a unified look for your team can really help to raise awareness and get the message out about your unique project or cause.
Printify's Unisex Heavy Blend™ Hooded Sweatshirt is a great choice for charity or fundraising apparel. Available in a lot of sizes and color options, this sweatshirt with no side seams and a spacious kangaroo pocket is a perfect base for any design.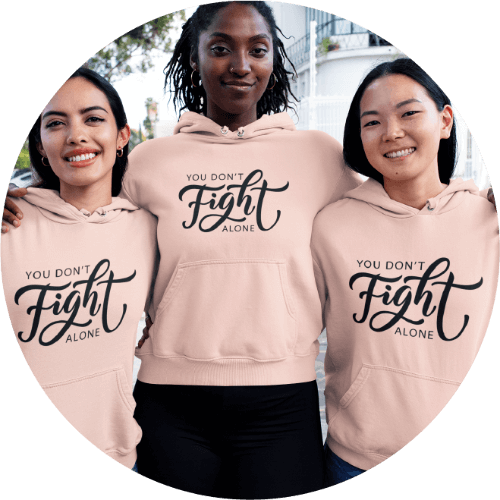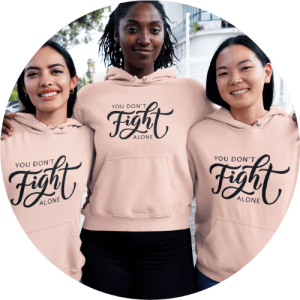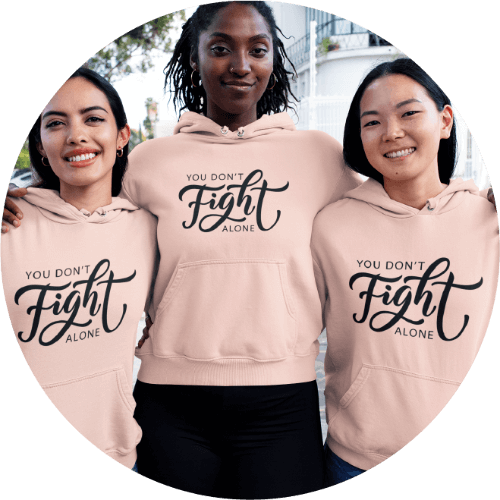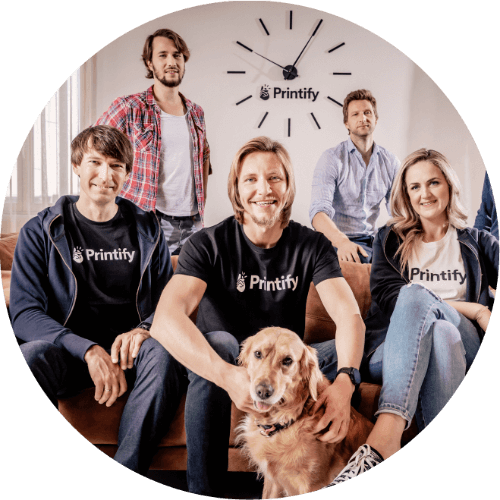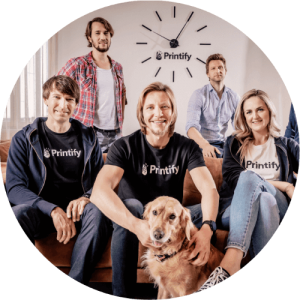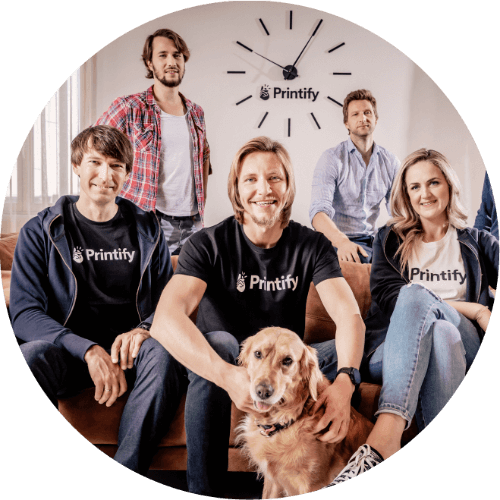 Whether you're taking the whole office to a team building event or conference, or simply looking for a unified look for your team of cafe or bar staff, custom team shirts can give your crew a sharp, professional look, and help to build a stronger sense of camaraderie.
Our Unisex Jersey Short Sleeve Tee makes an ideal staff uniform for your team. This t-shirt is great value, and available in a wide range of colors from over 20 different printing and shipping locations worldwide. With dual side seams, taped shoulders and a rib knit collar, you can also be confident that this superb looking shirt will retain a great fit over time.
Who says you need a sensible reason to equip your crew with custom team shirts? If you're heading out on the vacation of a lifetime with your best friends or celebrating a special occasion, matching custom team shirts can be a great way to stand out from the crowd! 
Your own squad would definitely look the part in our Unisex Jersey Long Sleeve Tee. This casually elegant classic long sleeve shirt with excellent quality printing options will become the perfect canvas for your designs and slogans.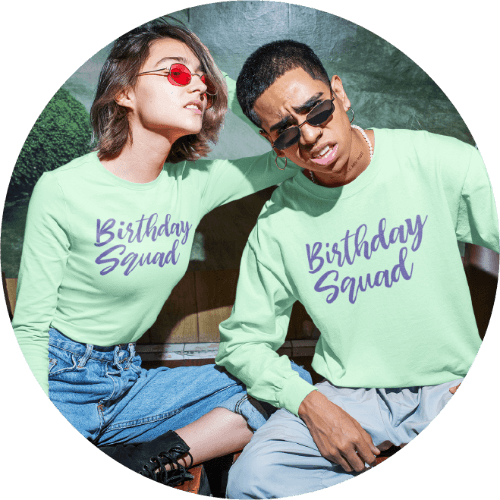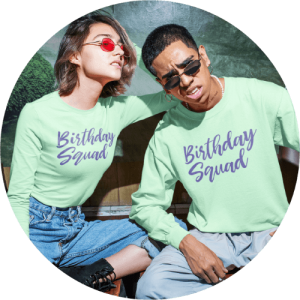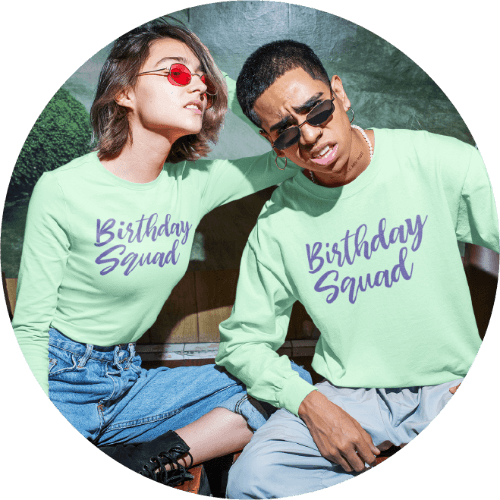 Frequently Asked Questions
Create Your Custom Team Shirts!