If you want to cash in on an easy passive income, custom pet gifts are the way to go. Whether it's a trendy tank top for your pooch or a one-of-a-kind bowl for someone's cat. Personalized pet gifts will sell like treats to all the pet lovers out there.
Best Personalized Pet Gifts
Custom pet gifts for our furry friends are the perfect way to show love and affection in a unique way. Whether they are seasonal, casual, or for special occasions, such as Christmas, birthdays, and others, these pet products are must-haves for every online store. 
Printify's vast Catalog offers various types of products, including the top 6 best-selling custom pet gifts for pets.
Make someones little floof feel special with the perfect custom pet gifts. All you need is a dash of creativity and a bit of patience to list these unique gifts on your online store. Pick, design, and sell. It's as simple as that.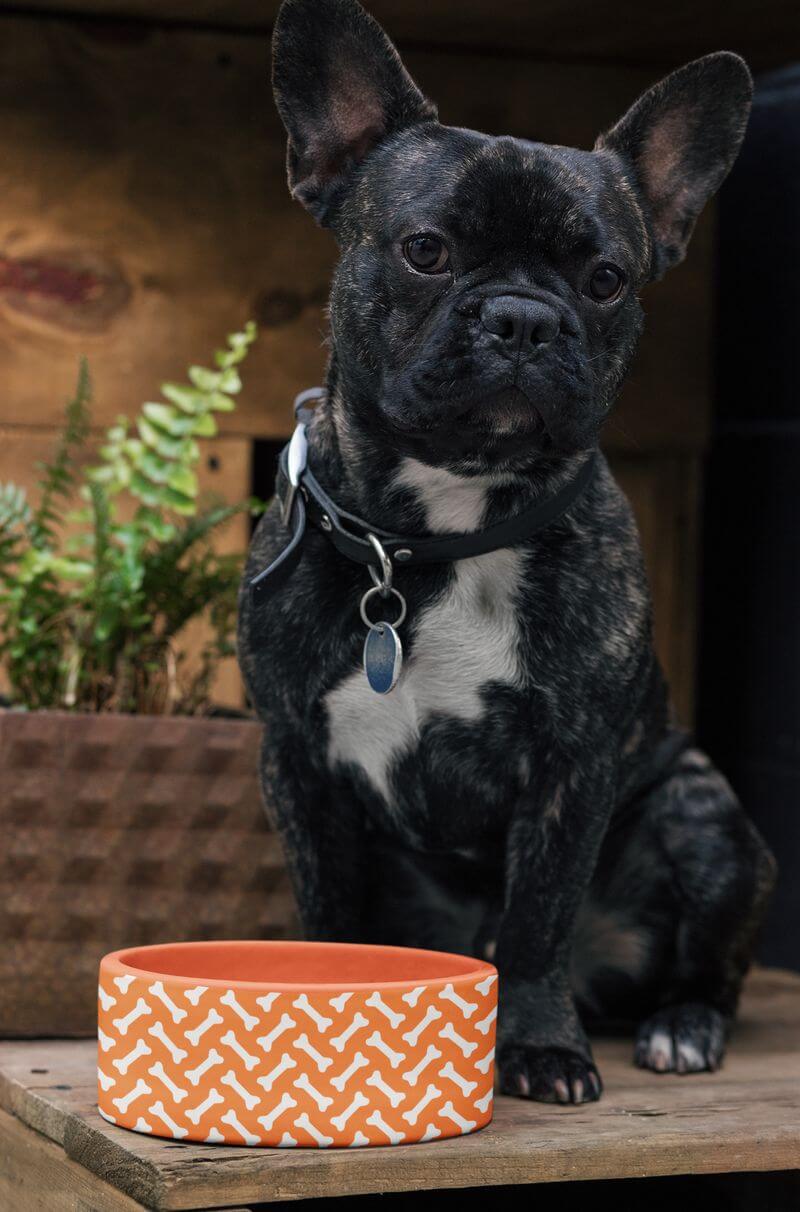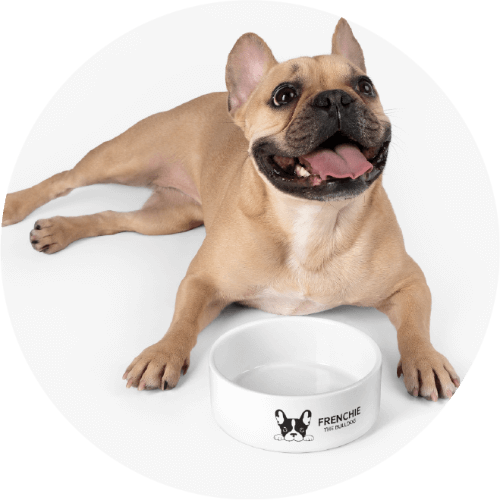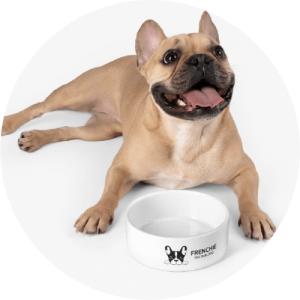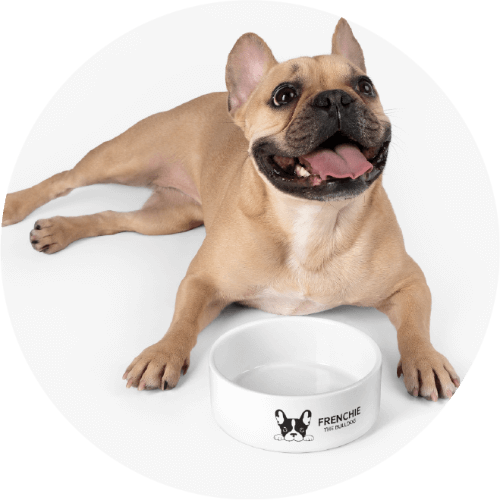 Every pet needs a bowl for those everyday munchies. Provide customers with stylish customized products that make great gifts for every occasion. Pet bowls from Printify have all the best features:
Pet bowls come in handy and are necessary for every household with a furry friend. Offer various design options on your online store and attract customers all over the world to get your hands on this money bone.
From a perfect Christmas dog gift to surprising a beloved pup on its birthday, anniversary, or any other special occasion. Can't go wrong with ceramic dog bowls. Add a unique and stylish design to make your product stand out from the competition. Personalized designs with dog names, nicknames, photos of bones, their favorite treat or meal will go a long way on our dog food bowls. Or print a design of your choice to appeal to every customer base.
Treat your Mr. or Mrs. Whiskers with custom cat food bowls. Custom cat gifts are a way to express love in a special way. Add a design with personalized names, nicknames, pictures of yummy mice or fish. Play with various styles to make your purry friend's bowls one-of-a-kind and the absolute must in every cat owner's home.
Personalized pet tags are a way to spice up the collar and make everyone's furry little friend stand out from the crowd. Apart from stylish accessories, pet tags provide the necessary information in case a beloved furball goes missing. Our pet tags have all the best features:
Whether you're selling a cat tag, pet tag for dogs, or tags for bunnies and any other animal. Design is what makes your product unique and different from others. 
Consider ideas like a personalized pet name tag, a funny pet tag, tags with addresses, bones or fish bones, and many more to sell this must-have item for the responsible pet owners out there.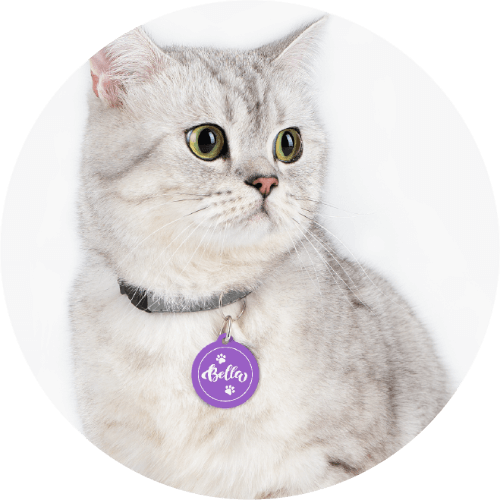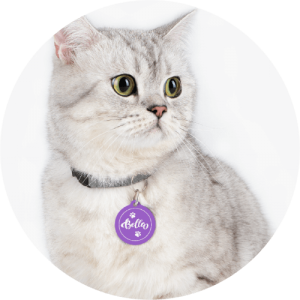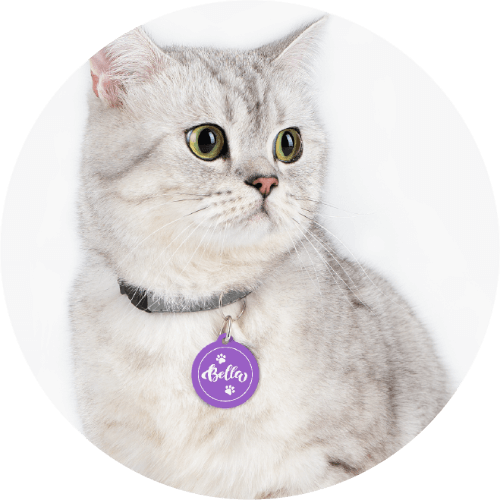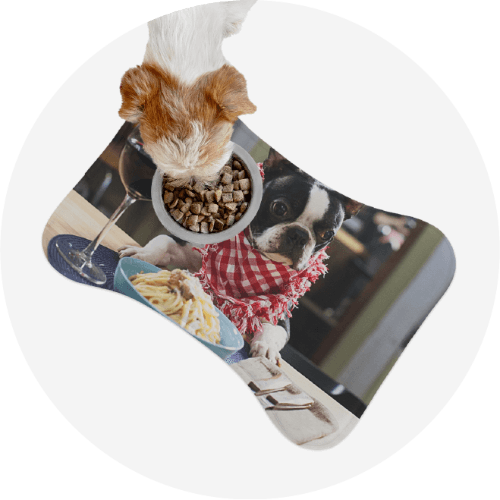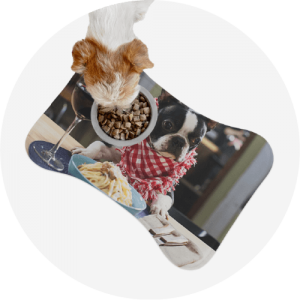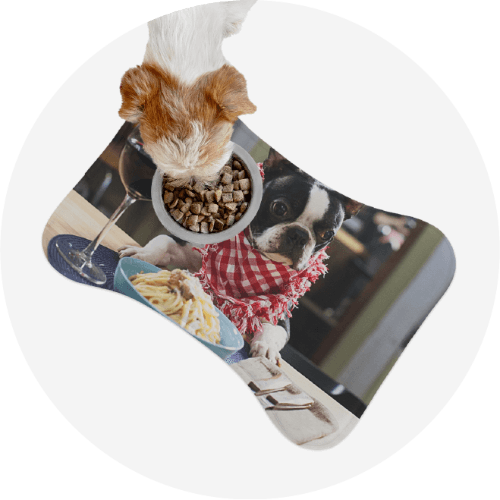 A pet bowl mat is a necessary product for all the pets out there. Not only do they help you keep the feeding space neat and clean, but they also look fun and cute as well. Offer custom feeding mats for pets and owners to spruce up their house and feeding experience.
Custom pet feeding mats with interesting designs will catch every pet owner's attention. Add a photo of a beloved pet's face, various images of dogs or cats, or any other animal. 
Pictures and icons of food, such as bones, fish bones, treats, a seasonal picture, or completely random designs. Relate to your customers through your ideas and brand.
Create Your Custom Pet Gifts
A custom pet bandana can be the perfect gift for a cat, dog, or any pet out there. From a stylish accessory to a little bit of warmth on colder days, pet bandanas are the go-to gifts for all seasons and occasions.
Cat bandanas, a dog bandana, ferret bandana, or a customized gift bandana for any pet out there. When it comes to personalized gifts, this one is not just practical, but stylish as well. So add a design of your choice, to appeal to one and all. 
From funny cat gifts to personalized dog bandanas. With a name, pet's face, seasonal design, personal photo, generic design, or special prints with treats and abstract patterns. Anything will look good around the pet's neck.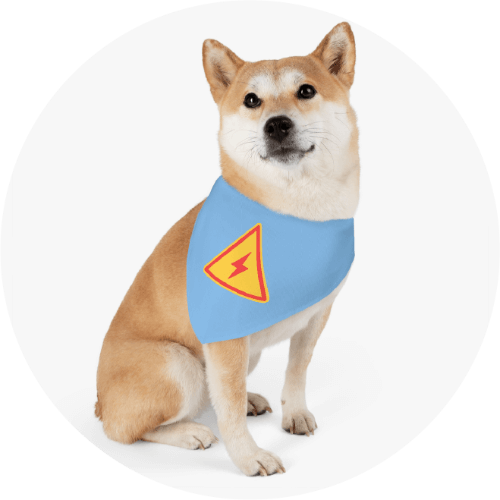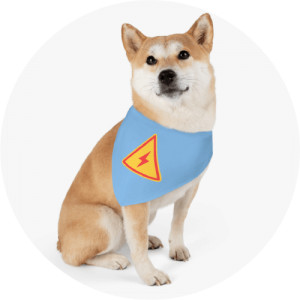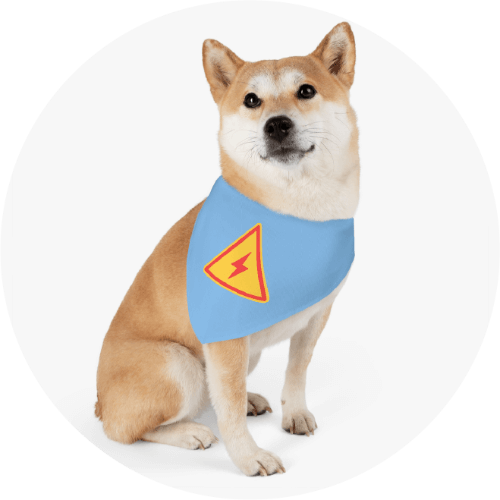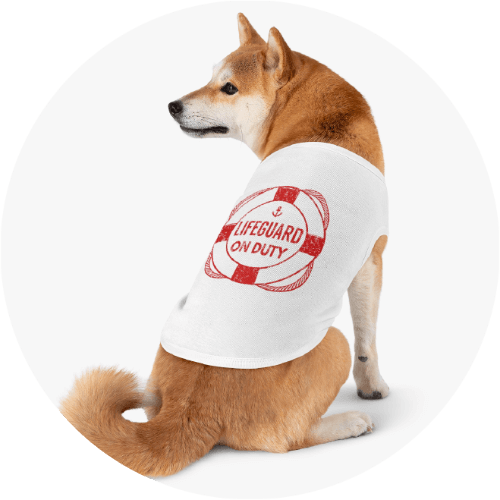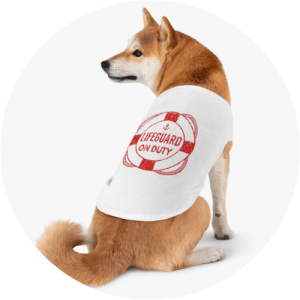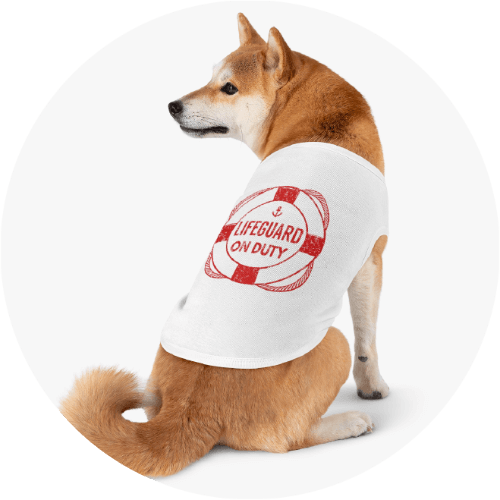 Cute custom outfits for pets are the latest trend around the world. Matching styles with a cat and dog, or any other pet make the new fashion trends everywhere. Personalized pet gifts in the clothing category rank highest amongst others. Offer custom pet tank tops to cash in on this fluffy income.
A personalized dog tank top, cat tank tops, and tops for all the pets and their stylish needs. These tops make the perfect dog or cat Christmas gifts, birthday presents, or one-of-a-kind surprises for every pet and pet owner out there. A personalized cat tank top or a chic top for a dog will make every pet feel extra special and stand out from the boring undressed four-legged companions.
Design personalized pet tank tops with various print options for every occasion, style, and need. Make custom dog shirts or tops for cats with a photo, name, seasonal images, photos of different animals, their interests, or a picture of different settings. Add an abstract design or follow the latest trends on custom pet products to adjust and attract more traffic to your online store.
A bed is one of the most important accessories for every pup, kitten, or a cute animal. It provides them the personal space for naps, privacy, and comfort. Make this experience extra special with custom cat presents, personalized dog gifts, or a fluffy bed with a unique design for any pet owner's pride and joy.
Custom pet beds are easy to design. The all-over front print provides multiple options for all pet lovers and their fur babies. Fluffy beds make the perfect dog birthday gifts or present for any pet in general. 
Add a personalized photo, names, or quotes. Sell a custom dog bed or a soft personalized cat gift with images of snacks, toys, or things that relate to love, joy, happiness, and peace in animals. Add abstract or generic custom pet designs to make the perfect space for snooze time so any pet can catch those Zs in style.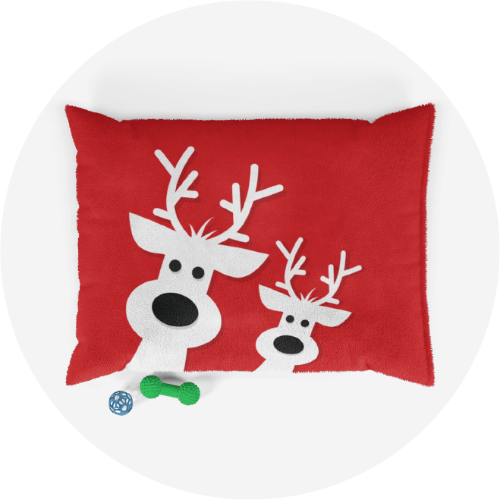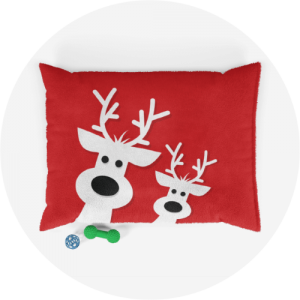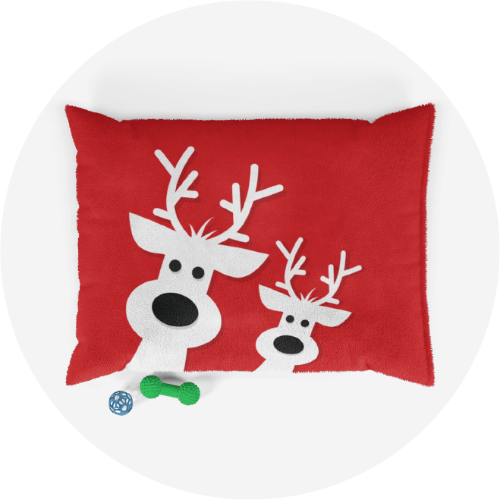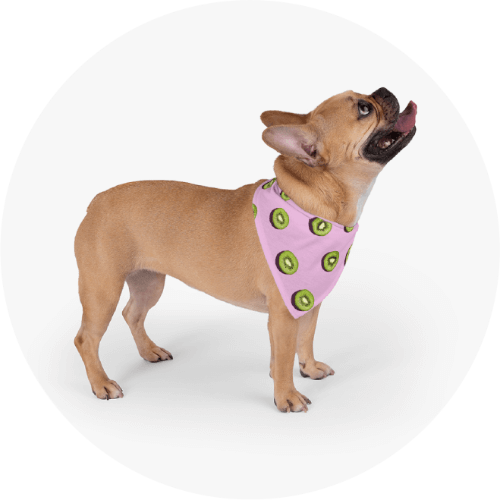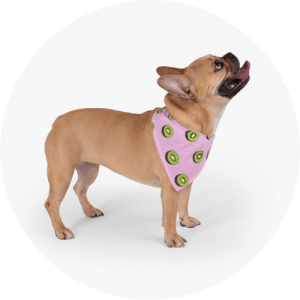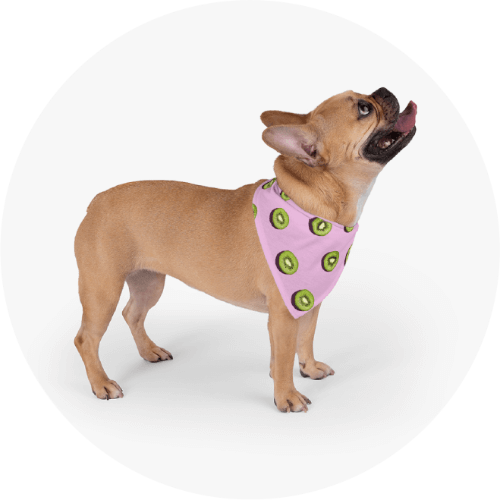 Personalized pet bandana collars are amongst the perfect custom pet gifts on the market. Out with the plain, boring collars and in with the stylish custom accessories for every pooch and furball. These bandana collars serve not only as trendy pieces, but are practical as well, making pets stand out from the crown and announce their belonging to a special someone.
From a personalized dog bandana collar, unique designs, custom cat bandana collar, and bandanas for all other animals of similar size. They are the perfect gifts to list on your online store. 
Add different designs to match the custom pet collar to all seasons, occasions, and events. From everyday use to Christmas parties, weddings, graduations, and many more. Sell personalized pet collars by adding a photo, name, or nickname. Create custom design ideas with abstract patterns, colors, or images of pet-related things. From snacks and food to toys, interests, and more. Let every furry friend stand out with a one-of-a-kind collar bandana.
Create Custom Pet Gifts Online
Printify's user-friendly Mockup generator allows every merchant to easily select and create products in only a few simple steps. Use your own designs by uploading an image. Switch between colors and adjust the design to your liking, to create the perfect end product.
If you don't have the artistic skills to create a pet-friendly masterpiece, buy new ideas from artists on online platforms like Fiverr, or choose a free image from Shutterstock. The pay-as-you-sell mechanism allows you to use free images, paying for designs only after making a sale. 
Printify goes the extra mile to help all merchants create and sell products, making the processes involved as simple and easy as possible. We've got your back!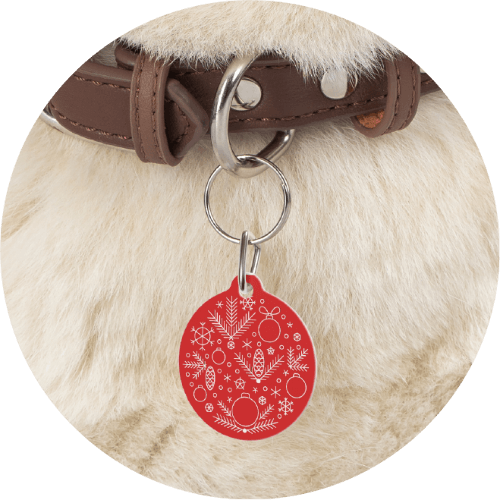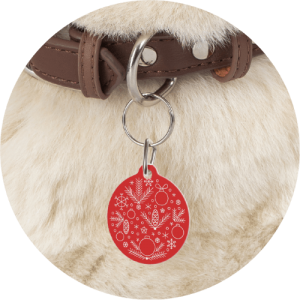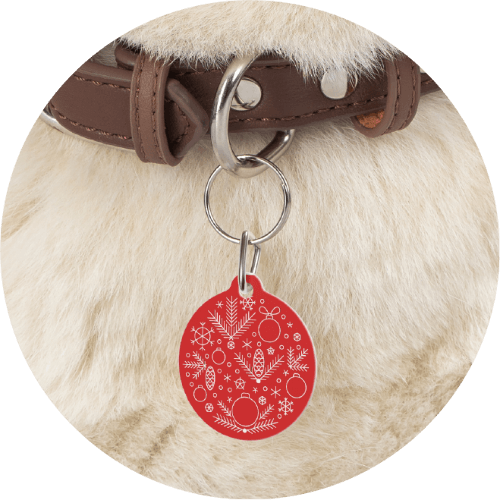 Start selling custom pet gifts and products with Printify. Offer a variety of products and appeal to pet lovers locally and around the world.
Create Your Custom Pet Gifts