How to Start a Print-on-Demand Business in 2024?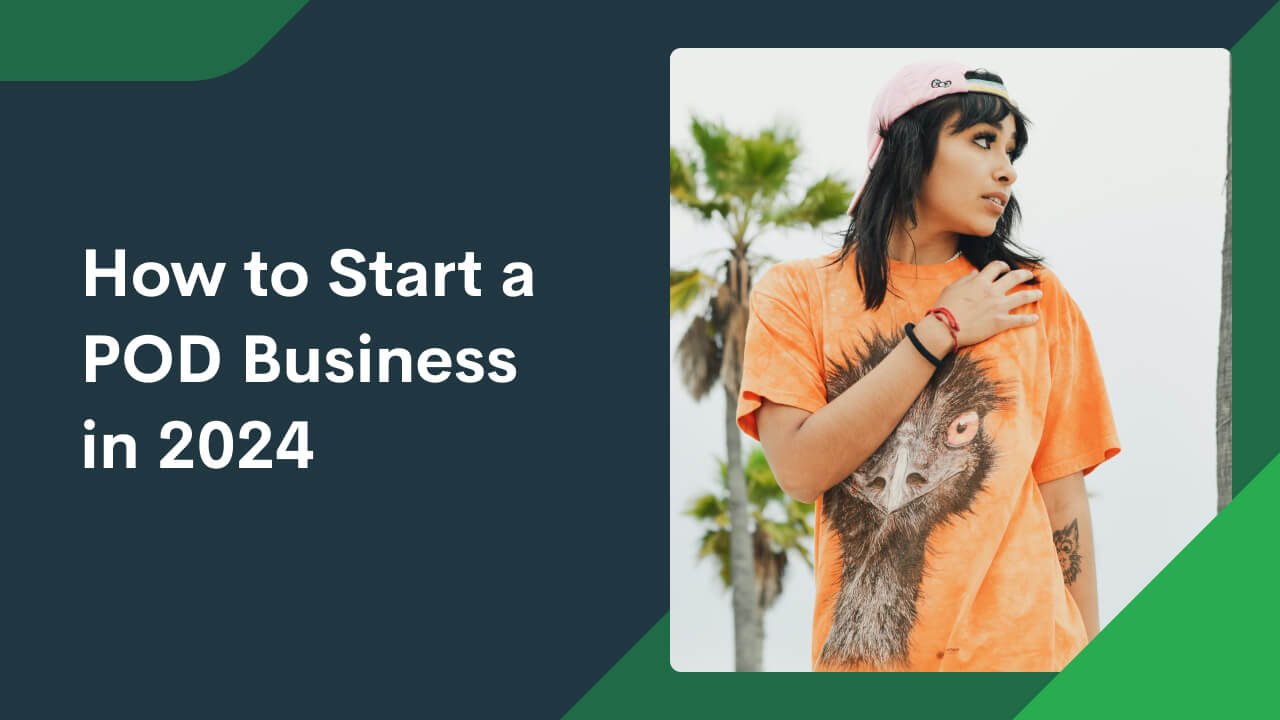 The concept of print-on-demand sounds great and super easy – anyone can start their own business risk-free. How? All you need is an idea and some spare time. You don't even need a product – finding one is part of starting a print-on-demand business.
You'll be safe from worrying about keeping inventory or fulfilling and shipping orders. Print-on-demand sites will take care of all of that, leaving you free to focus on growing your brand and revenue.
This simple step-by-step guide will help you launch your own store in 2024.
What Exactly Is a Print-on-Demand Business?
Print on Demand is a system that prints individual copies of items to order. A lot of print-on-demand services offer additional features like no order minimum and shipping. What this means for you, in simple terms, is that you only need to pay for an order after it is placed and your customer has paid.
We'll explore the benefits and disadvantages, and learn how to start an online business with no upfront investment.
How to Start a Print-on-Demand Business in 2024?
If you want to sell custom products online, print on demand is one of the most powerful ways to do so. It's easy to start, costs hardly anything, and you can personalize the products you sell, gaining an edge over your competition.
Although print on demand can seem tricky at first, anyone can achieve success as long as they are driven to work hard.
If you want to learn how to start a print-on-demand business, follow these simple steps, and you'll be well on your way.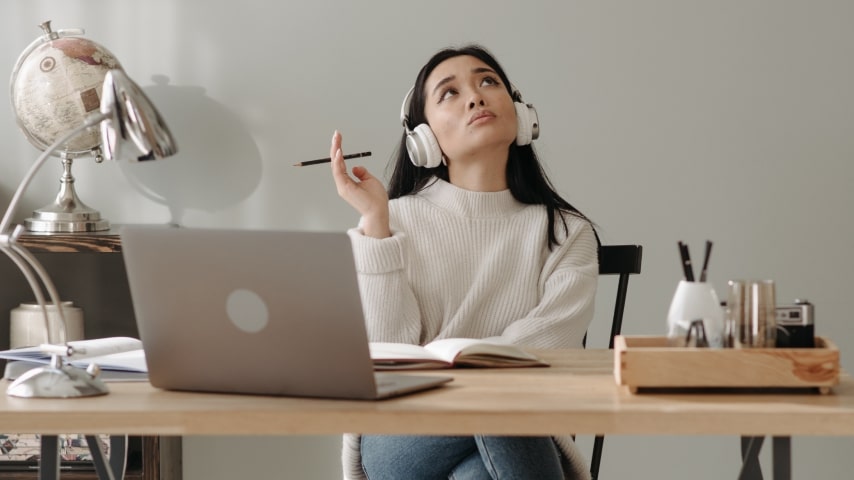 A niche is a specialized market segment for particular products. Defining a niche has many benefits – higher profits, reduced competition, and less money spent on advertising.
If you're not sure what niche you'd like to pursue for your own brand, start with something you're passionate about. It can be anything – fitness, camping, grumpy cats, or true crime.
Choosing a profitable niche is one of the most important challenges you will face in your eCommerce journey.
Where should you look for that profitable niche idea? You can start by:
Examining the best-selling products of 2024. Start with a simple Google search and check out other print-on-demand sites. If you take time to deep-dive into their details, you might also discover trends that are teetering on mass popularity.
Using Google Trends and comparing products. It is a very useful tool to quickly assess the popularity of any topic as it visualizes search queries across different regions and languages.
Analyzing Search Engine Results.

Use

Google Keyword Planner

,

Ahrefs

,

Semrush

, or other similar tools to find out what people are searching for.
If you are trying to sell to everyone, you most likely won't succeed. This is why identifying your target audience and picking a niche is so important.
Our in-depth article explains how to find the right niche market for your business, what niche marketing strategies are, and gives a few examples of niche print-on-demand business ideas.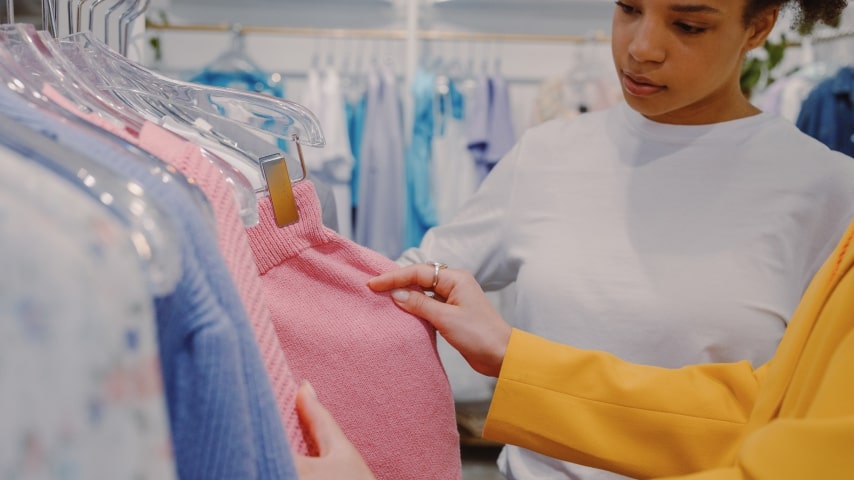 There's a seemingly endless number of products you can customize and sell with print on demand. It's not limited only to t-shirts, hoodies, or coffee mugs. Check out some of the most popular items to customize and sell:
Take a look at our Product Catalog to see even more relevant items. We add a batch of new ones every week!
Whatever you decide to sell, keep your customers in mind so your items don't get lost in an overcrowded market. Always stick to your market needs. The products you choose need to make sense for your niche.
These are some of the best places to kick off your research and see what sells:
Amazon

– you can check every department individually for additional ideas.

eBay

– a good place to see what's trending.

Etsy

– easily find gift and product ideas.
Don't forget to take a tour on Facebook, Twitter, Reddit, or any other social media platform and other print-on-demand sites to see what people are saying about certain products and niches.
If a certain niche-based community is quiet, then it's wise to pick one that's more lively.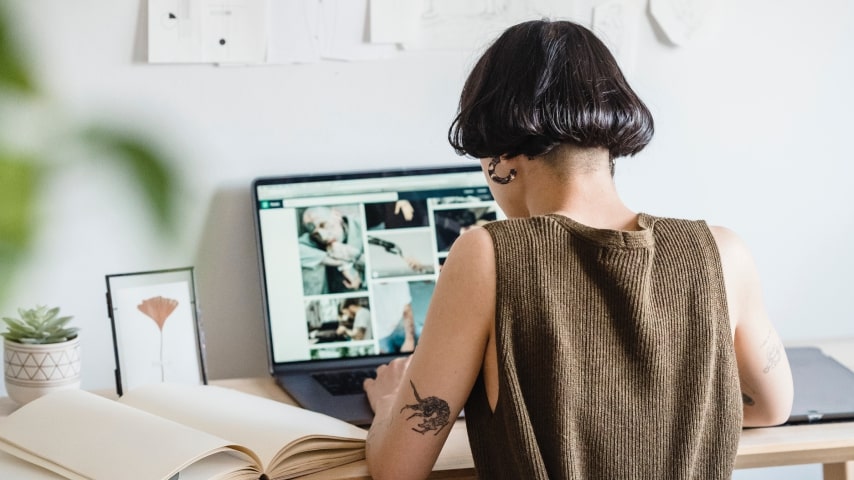 Although print on demand relies heavily on unique designs, you don't need artistic skills to start an online store. You also don't have to be an experienced designer to come up with design ideas.
Doing your own research and extracting the best ideas from the internet and your social network is a key step in creating profitable designs for print-on-demand products.
You can draw inspiration from sites like:
A word to the wise – you should only use your research as a starting point to create your own original designs. Never plagiarize a design you find somewhere or claim the work as your own.
If you don't want to spend your time creating designs, you can always hire a professional designer. However, before you start scouting for talent, make sure that you've properly identified your needs.
You can use sites such as:
Fiverr

– a well-known site that allows you to hire a freelancer to create your designs.

99designs

– a marketplace for graphic design services.

Upwork

– the largest freelance marketplace in the United States.
Don't forget to check your designs – what may seem like an awesome idea in your head might be completely misunderstood by your customers. The most common way to test-run ideas is by sharing designs on social media, online forums, or within your personal network.
If you're interested in creating a best-selling design from scratch or sites that offer ready-made designs, this in-depth article offers a wide variety of information, resources, and advice so you can easily create – or simply buy – your first design.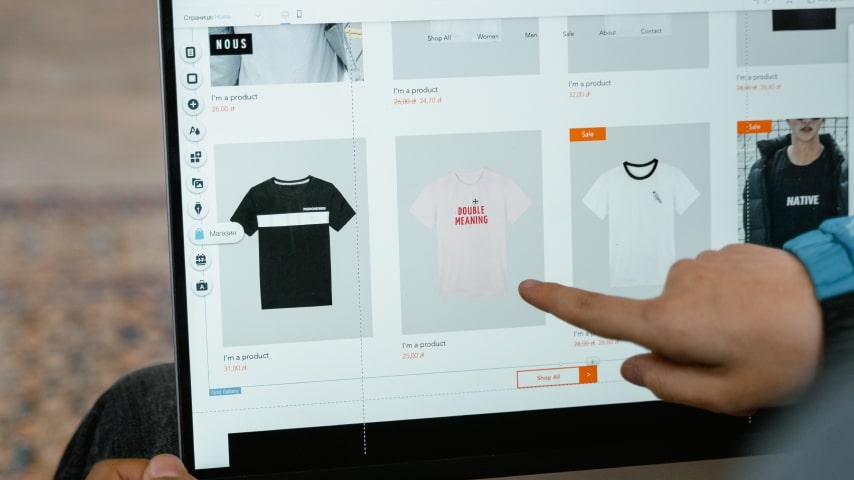 Printify easily integrates your online store with some of the world's most popular eCommerce marketplaces and platforms:
When using print on demand, you can either sell your custom products on a marketplace or create your own store on an eCommerce platform.
What's the difference? Let's find out.
Many print-on-demand companies get their start by selling custom products on an eCommerce marketplace. These function like an online market, where merchants gather to sell their goods. You list products and add the right keywords to ensure that your customers easily find you.
Alternatively, you can use an eCommerce platform to build a more personalized website for your products that looks exactly the way you want it to. 
This is a separate online store hosted on an eCommerce platform. Your customers will be able to access it only through a direct link, which is why you'll need to share it through other public accounts.
A good example of an eCommerce platform is Shopify and WooCommerce.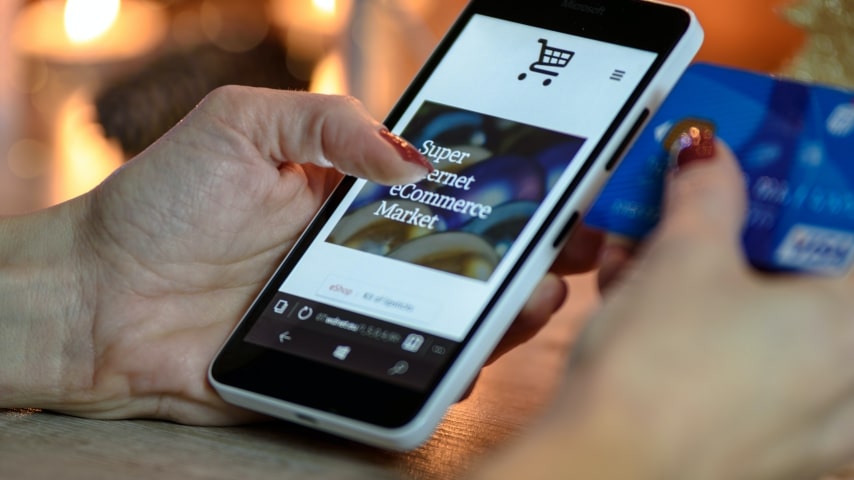 After you've done your due diligence exploring sales channels and picking the one that's right for you, it's time to set up your store.
Although the setup differs for each platform, it's often a pretty straightforward process that only requires a bit of your time. Most commonly, you'll have access to a finished platform or pre-built and customizable templates.
All of this can take a while, but make sure to do it properly – it's essential for the success of your print-on-demand business.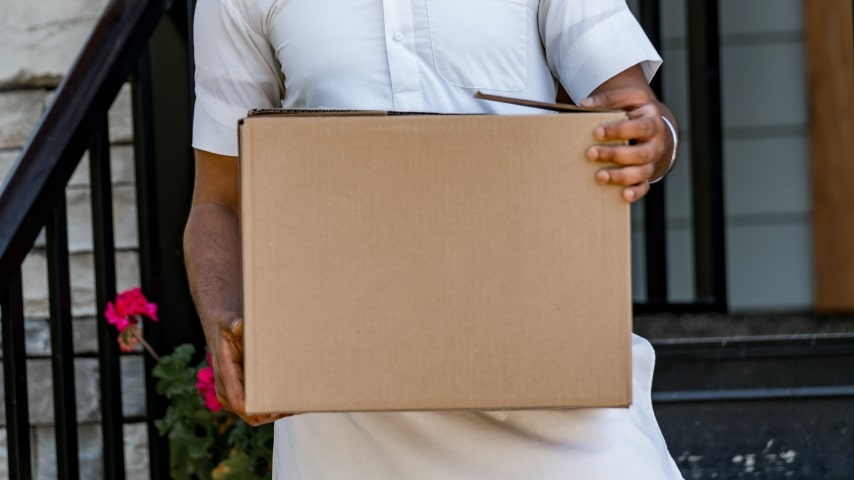 When it comes to starting a print-on-demand business, you can't do without a reliable supplier that will fulfill all of your incoming orders. The importance of this can't be overstated – your reputation as an entrepreneur depends on it.
This is where Printify comes in. Whatever you aim to achieve, Printify's mission stays the same – to help merchants make more money with less effort.
Our easy-to-use print-on-demand and dropshipping platform lets people from all walks of life design and sell custom products without worries. Once you make a sale, our print providers do all the heavy lifting – printing and shipping.
Our team works diligently to make sure that you're getting the highest quality products, best prices, and lowest shipping costs.
You don't need any upfront investment. Anyone can sign up and use our platform for free. You pay for a product only after you've sold it.
You can integrate Printify with some of the world's most popular eCommerce marketplaces and platforms.
Our catalog has more than 900 high-quality products, and we're constantly adding more.
You can thrive without any limitations – order as few or as many products as you like.
Our merchant support team is always on standby, and they'll gladly answer any questions you may have.
With Printify, you're in the right hands – our service is trusted by over two million merchants worldwide, with more signing up every day.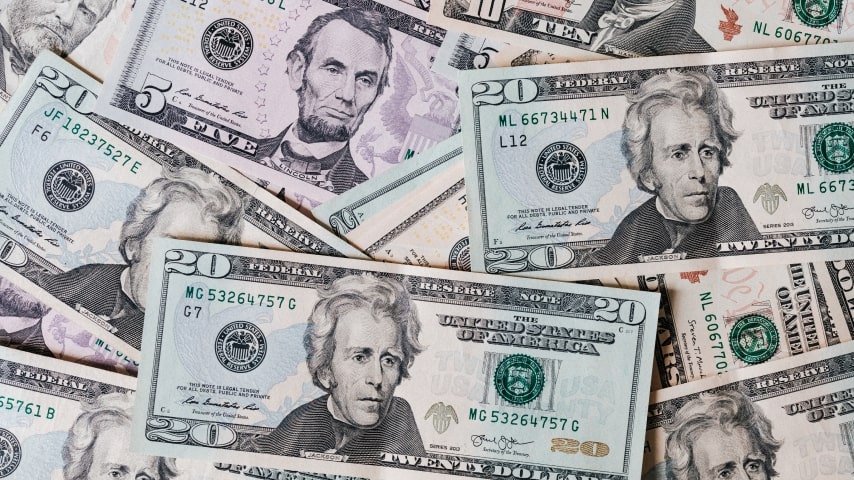 The amount of profit that you make depends on how high you set your product retail prices.
Whenever you price your products, here are some things to consider:
What's the average price of similar products on the market?

Try to research current market trends and compare product costs for similar items.

Where are your customers located?

If you choose a local print provider, you can cut down on both delivery time and shipping costs.

Will you offer free shipping?

If so, it's a good sales trigger, but make sure to add that amount to the product's retail price to absorb the actual shipping cost.
With proper product pricing, you're setting yourself up for success. If you're curious to have an in-depth look at how it's done, our handy guide will teach you everything you need to know about setting prices.
8. Check the Quality of Your Products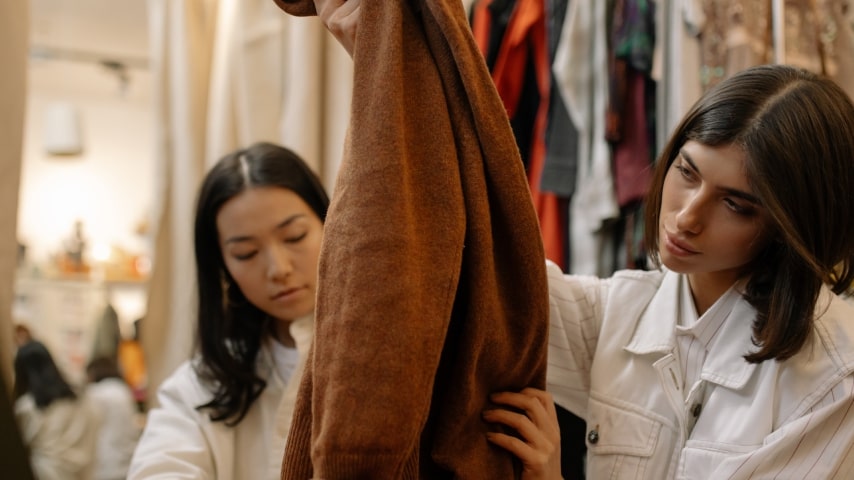 When you plan on starting a print-on-demand business, checking the quality of your products is essential. Unless your products serve their intended purpose well, you'll have a hard time getting more sales than one. Your customers need to have confidence in your products.
As a rule of thumb, the primary step to maintaining the value that customers see in your products is by choosing reliable print providers.
If you want your eCommerce store to have a good reputation, it's highly recommended to order samples so you can check the print quality, style, colors, and the whole end product.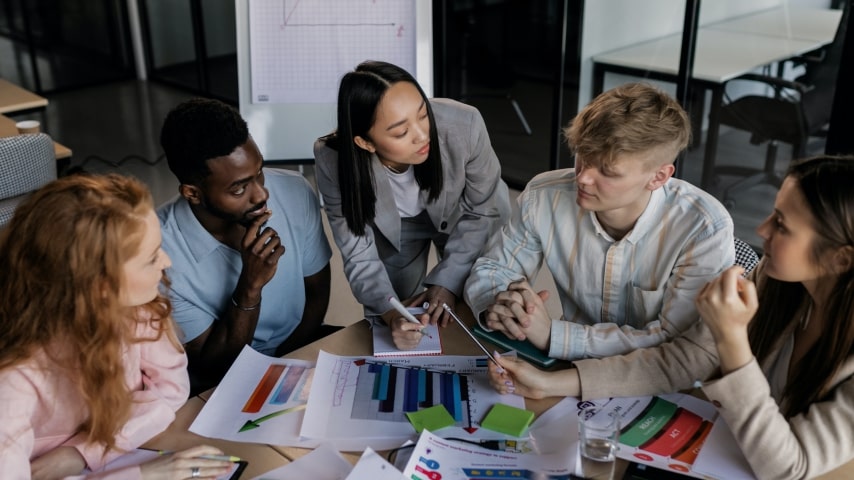 To get your business off the ground quickly, incorporating some basic print-on-demand marketing strategies can make it or break it.
Your goal is to get noticed, drive traffic to your site, provide people with reasons to buy from you and convert visitors into customers.
Here are a few ways you can market your business:
Social media

– You can easily find and engage with your target audience by maintaining a social media presence. Don't forget to consistently create new content, engage with users, and leave positive comments on other accounts.

Social media

is a smart way to grow your business.

Influencer marketing

– a universal tool that can be effectively applied to gain broader exposure. By collaborating with influencers who endorse your products, you can gain your audience's trust more quickly.

Content marketing

– a common strategy used by entrepreneurs. If you consistently publish relevant content – blogs, articles, product reviews – you'll build trust and have authority in your niche.
10. Monitor Your Digital Store's Performance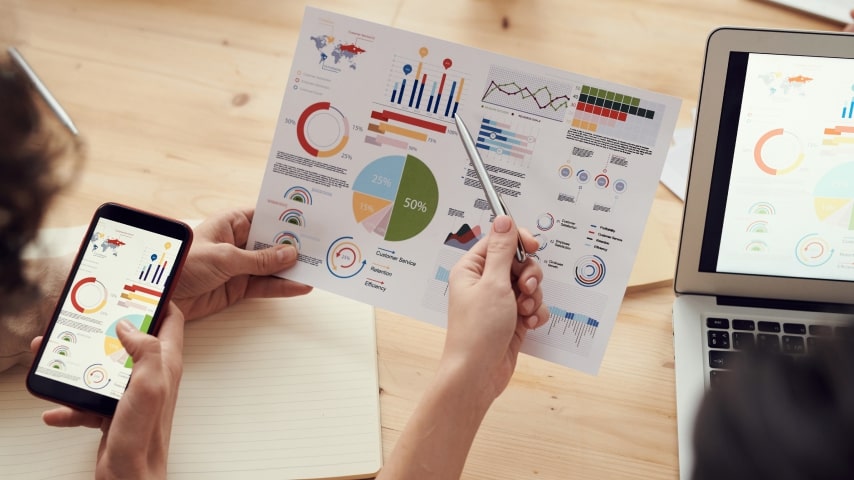 If you want to be – and remain – a successful entrepreneur, you should include in your print-on-demand business plan ways to measure the effectiveness of your marketing campaigns.
Analyzing your digital store's performance is important – our handy guide explores a wide variety of eCommerce analytic tools that you can use to better understand how your website is performing so that you can make better decisions and improve your sales.
Frequently Asked Questions
Pros and Cons of a Print-on-Demand Business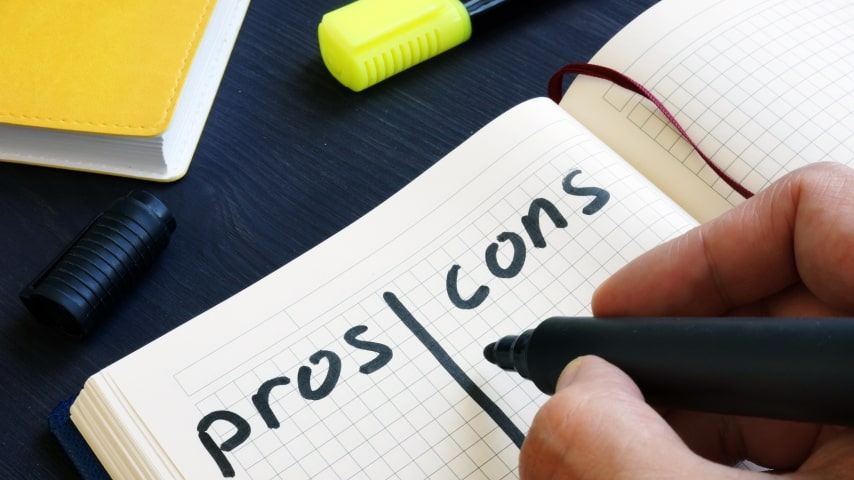 As a tried-and-true way of printing for profit, using print-on-demand services has many benefits for a budding eCommerce company. That said, it also has its downsides.
Let's take a look at some of its advantages first.
You don't need extensive entrepreneurial, marketing, or artistic experience. Print-on-demand services are interested in having you as their customers – they often offer simple guides and instructions.
With print on demand, no advance investment is required. You don't have to rent premises, keep stock, hire staff, or worry about logistics.
Whenever you make a sale, a third-party supplier ships products directly to your customer's doorstep. You don't need to keep stock of merchandise or spend money on storage space.
Print on demand allows you to effortlessly sell both locally and internationally. The right designs will attract customers from all over the world.
While the advantages might seem great, you should also consider the downsides of using print-on-demand.
You will have limited control over print and product quality. The best way to counter this is to order samples. If you're not happy with the result, you can switch your supplier.
Since orders are printed only after a sale goes through, they can't be packaged and shipped immediately. This is the downside of having no stock.
Due to the nature of the print-on-demand business model, costs per product will be higher than if you purchase products in bulk, which directly affects your profit.
While suppliers handle order fulfillment, customers will turn to the merchant whenever there is an issue. The supplier is invisible to customers – it's your responsibility to right any issues your customer experiences.
When you start your business, pay attention to details and choose your print-on-demand platform wisely.
When done right, print on demand can be a very profitable endeavor. Due to its many perks, it's a go-to eCommerce business model for entrepreneurs, artists, and content creators all across the world.
Whether you'd like to start a new business or scale your existing one, print on demand has something to offer everyone.
Start Your Own Print-on-Demand Business Today!
Share the article
Topics