15 Back-To-School Marketing Ideas for a Successful 2023 Seasonal Campaign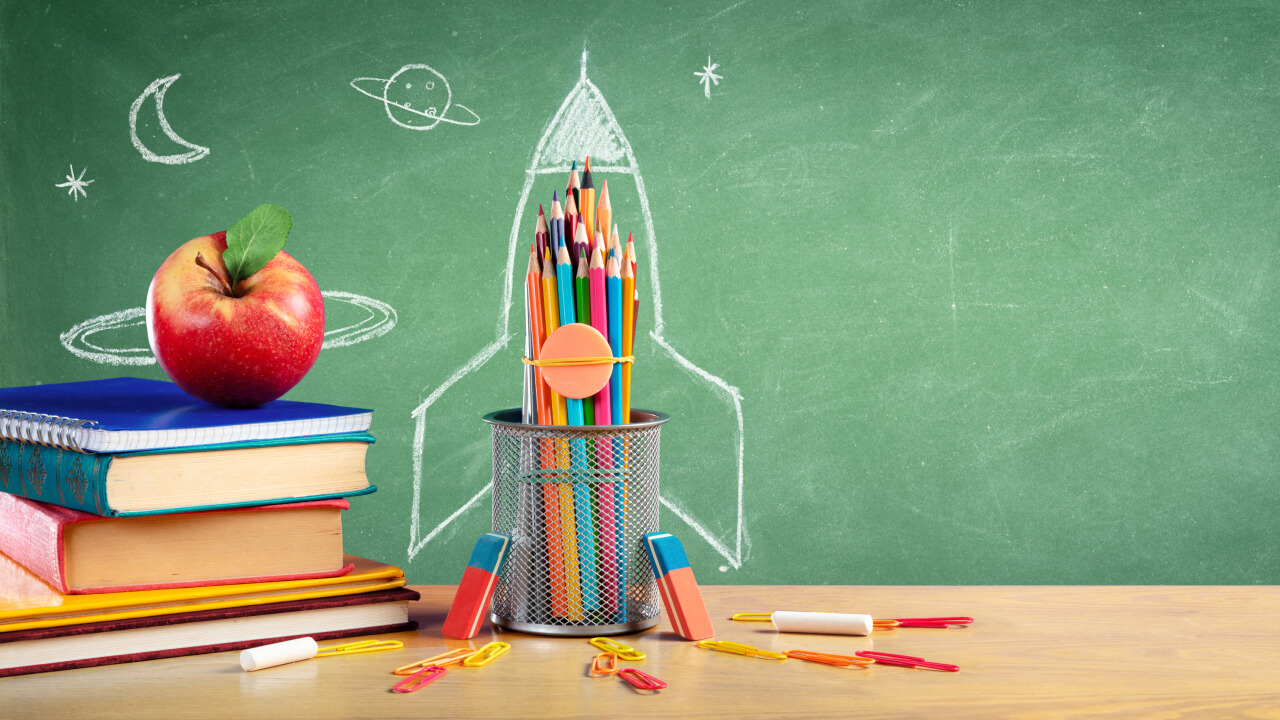 Get your pencils sharpened and clipboards ready for some serious back-to-school marketing efforts. 
With the new school year just around the corner, people are looking for convenient deals and too-good-to-pass sales on daily school essentials. As an eCommerce marketer, this is your opportunity to generate healthy revenue from late July through early September.
Embark on a journey where marketing meets education – with 15 back-to-school marketing ideas to captivate every student, parent, and teacher.
Back-To-School Campaign – A MUST for Your Online Store
Let's look at some exciting back-to-school shopping stats guaranteed to convince you to adjust your marketing efforts. 
Back-to-school shoppers drive the highest sales of the summer season, spending 110.8 billion on school supplies, surpassing every other niche during that time. 
And, with 80% of school shoppers expecting prices to go up – this is your chance to score a new target audience and surprise loyal customers with exclusive deals on back-to-school products.
Before we list our back-to-school campaign ideas, explore some tested and emerging trends to develop the foundation for your back-to-school sales.
Keep an eye on those trends and use them in your back-to-school marketing campaigns to catch as broad an audience as possible with your back-to-school promotions.
Back-To-School Campaign – A MUST for Your Online Store
If you want to keep up with the back-to-school rush, attractive discounts and timely content are a must. This section will detail 15 unique strategies to help you develop a successful seasonal campaign.
1. Start Your Back-To-School Campaign on Time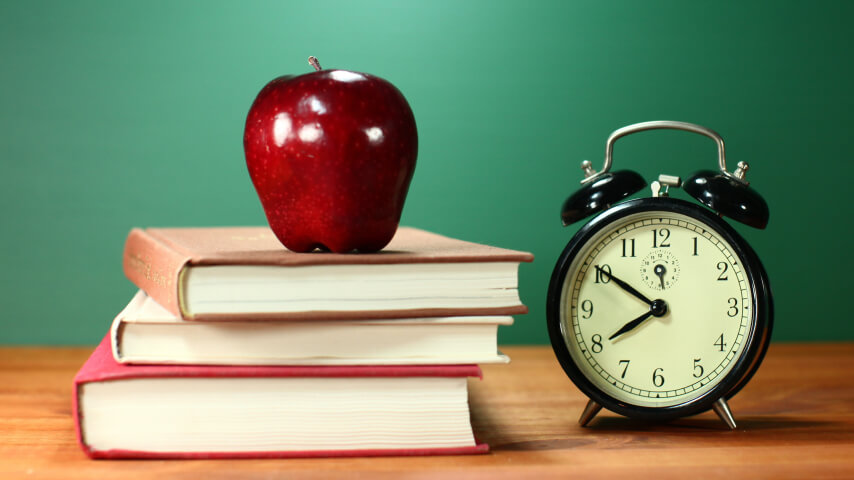 Prepare quickly and research when the back-to-school season starts in your market region. Even in the US, the first day of school differs from state to state. 
About 54% of college and school shoppers start looking for all their supplies and essentials in the final two weeks of July. So a good rule of thumb is prioritizing your campaign in late July and early August for the broadest reach of potential customers.
Use our Marketing Calendar for guidance all year round. We've marked each month's important dates so you can plan your marketing campaigns on time. Prepare your store, sales, and customers for school in advance.
2. Launch Back-To-School Products
Stack your virtual shelves with everything local schools, parents, and students might need just as the new school year kicks in. 
A back-to-school shopping list mainly consists of electronics and computer equipment, clothing and accessories, shoes, and school supplies. Some essential products are backpacks, notebooks, lunch boxes, apparel, and footwear. You can find inspiration and possible options in the Printify Catalog.
Don't forget to include our bestselling t-shirts, journals, socks, and tote bags – while also appealing to responsible and eco-conscious customers with ergonomic mouse pads and eco-friendly school essentials.
Personalized clothing and accessories should be a mainstay in your store. Still, school-specific products give your catalog more legitimacy with the flexibility to create back-to-school bundles and promos.
3. Create Back-To-School Bundles
And speaking of bundles, contact any local school, parent group, or organization to offer them a personalized bundle of back-to-school essentials.
To better customize your back-to-school bundles, choose a specific customer base. Parents, teachers, and college students will respond to different marketing efforts. So figure out your target audience and adjust your products, designs, and sales accordingly.
Market your back-to-school bundles as a more affordable alternative to buying things separately, saving time and money with variety and customization.
4. Update Your Storefront to Match the Seasonal Aesthetic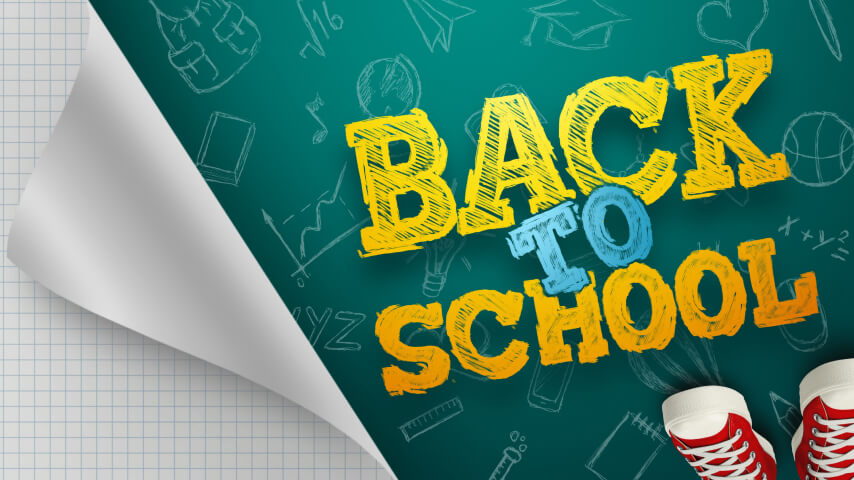 Match the back-to-school aesthetic by redesigning your storefront with seasonal messages and visuals for your banner image, background, and theme. 
Use this opportunity to change and update your catalog listings for the new traffic. Place promos, discounts, and appropriate products at the top of your catalog for accessibility and higher visibility.
Here are a few standard back-to-school themes you can use for inspiration:
Classroom designs

– add images of blackboards, lecture podiums, and notebooks with chalk or cursive letter fonts and formats.

Grading systems

– use thematic accessories like grades, corrections, and images of diplomas, exams, and countdowns for deadlines.

Seasonal images

– enrich your background with fall colors, landscapes, nature transitions, and pictures of schools or a college campus.

Character profiles

– use images of children with backpacks, campus students, and teachers from stock photos or product models.

Supplies and stationary

– add collages of calculators, rulers, protractors, globes, chemistry sets, textbooks, etc.
By redesigning your interface, your store gains authenticity and builds loyalty for existing and new visitors.
5. Organize a Sales Event, Contest, or Challenge
Nothing entices consumers to buy – here and now – like a promise of a free prize.
Back-to-school sales are an excellent opportunity to promote creativity and ideas, creating a reason for gathering user-generated content, such as positive feedback, reviews, and testimonials from happy school shoppers.
Create raffles and options to share posts, tag people, or jump on a catchy hashtag.

Organize a photo or video contest surrounding your products or niches. 

Or offer a prize for spending a certain amount of money in a specific category or time frame. 
This kind of campaign will boost sales by creating excitement and a sense of urgency during the back-to-school season. 
Set up a tangible reward that your customers can look forward to, like special discounts and deals, a chance to customize their own product – or a highlight on your store page.
We've listed some of them above, but they only offer a glimpse of the much broader scope.
Many different ways, platforms, and spaces set, develop, and utilize current trends. Social media campaigns being the major contributor. And those trends can improve your online sales – if used correctly.
From TikTok dances and songs to challenges, memes, and more – use global trends to stay relevant, appeal to your target audience, and gain a competitive advantage among the many businesses offering similar products.
7. Create Valuable Resources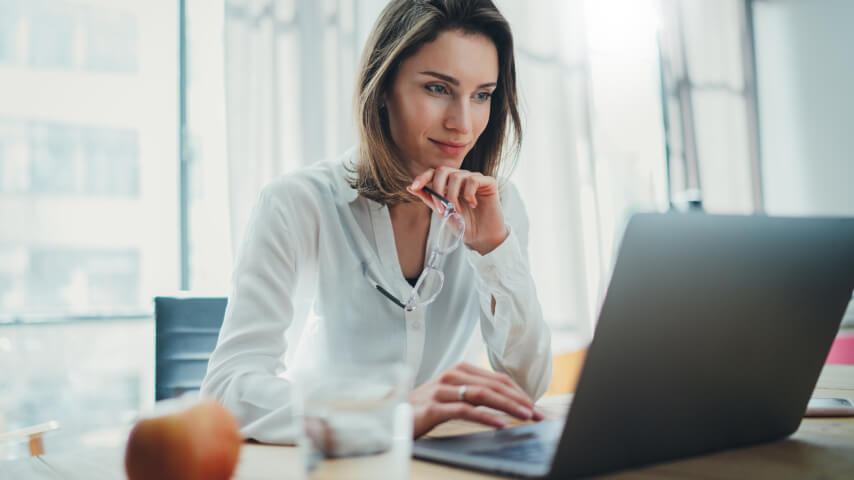 Creating seasonal content has the potential to increase your search engine rankings, which is a necessary part of managing good website SEO (search engine optimization). Master your keyword research through valuable guides, lists, and how-to's to increase the popularity of your brand without having to generate significant expenses.
Some relevant ideas for back-to-school marketing content include:
Shopping lists

– provide a list of back-to-school picks for parents or students. 

Survival guides

– determine the essential supplies every student needs.

eBooks and articles

– delve into deeper topics surrounding education and back-to-school sales.

Fashion lookbooks

– discover the latest fashion trends for the new fall semester.

Educational resources

– list the do's and don'ts of buying back-to-school supplies online.
Your trove of original resources will encourage more traffic and sales and give you the authority to team up with educational institutions and organizations.
8. Team Up With an Organization That Supports Education
Provide support for education through fundraising initiatives and goal-oriented partnerships. 
You can help a local organization or donate some of the profits to a good cause – help foster education and make it more accessible for local communities.
When done with good intentions, corporate social responsibility can humanize your campaign and give your store an edge over competitors. Think about initiatives for diversity, academic freedom, better conditions for teachers, or workshops that involve and motivate students to learn.
As an award for participation, provide deals and discounts for the back-to-school shopping season or donate your proceeds to charity to increase your overall growth and customer loyalty.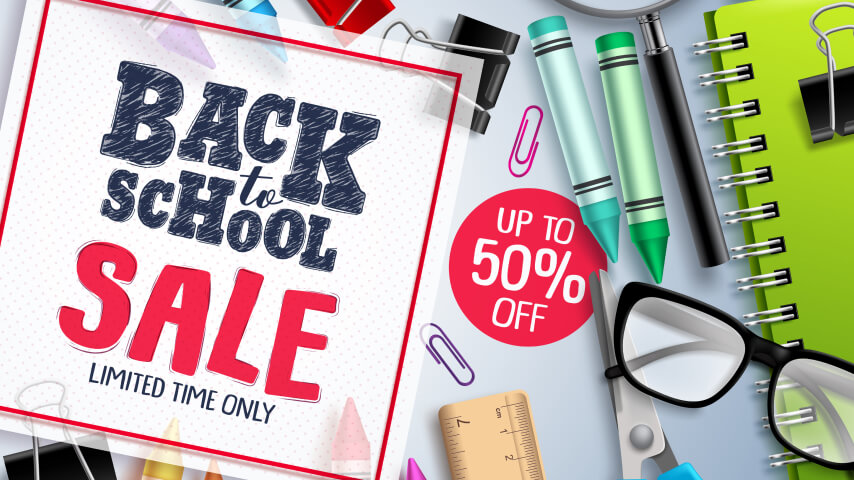 A special discount is the lifeblood of good back-to-school marketing. Finding a good deal is a rewarding experience – it encourages return purchases and fosters word-of-mouth advertising.
We'll briefly describe the types of offers you can add to your catalog for back-to-school products:
Percentage-based or cash-off discounts

– the most common offer you can provide is a percentage or cash discount for a limited time or season. You can discount specific products or offer bundle deals for a better price.

Free shipping

– high shipping costs are a common reason for abandoned shopping carts. Free shipping will give the customer a more transparent price estimate.

Promo codes

– promo codes are great for affiliate marketing campaigns and limited offers. Add them to your newsletters, partnered organizations, or social media posts.

Student discounts

– personalize your discounts for specific demographics. Student discounts are a tried-and-true tag that users openly search for.

Teacher discounts

– show appreciation for the hardest workers of the back-to-school season.

Returning customer discounts

– offer discounts for shoppers in your customer loyalty program. Consumers that subscribe to your newsletter or follow your media channels can get discount coupons for their loyalty.

Last-minute deals

– create a sense of urgency and increase sales with last-minute offers that are too good to pass.
10. Include a Gift With Each Purchase
Adding a small but free gift with each order can be a nice touch. You can also consider customizing your packaging for a more personalized look.
Your gift doesn't have to be grand and epic – just meaningful enough to encourage a purchase and appeal to existing and potential customers. A small discount, free shipping, or a custom bookmark can significantly increase your brand's reputation without breaking the bank.
11. Get In on Influencer Marketing
You might not know what younger school kids are into these days, what parents have to deal with, and the struggles of your average teacher. It's hard to gain insights into every demographic's ins and outs. 
To save you time and resources for doing your research, partner up with social media influencers with an audience within your niche.
Influencers are incredibly relatable among younger audiences. They combine trends from digital channels with content marketing and bring you more customers from their existing audience.
Influencers can frame your back-to-school marketing campaign in various ways with real-life examples:
Products with specialized features or manufacturing techniques

Latest clothing and accessory fashion trends

Affordable supplies for families with a tight budget

Ease-of-access for online vs in-store shopping

Home-learning vs in-person essentials

Customizable products and gifts for teachers
Giveaways are one of the most straightforward marketing methods that provide high engagement without costing more than the prize for the lucky winner. The prize, however, must be substantial enough to attract potential participants (a custom backpack, water bottle, notebook, and more).
A great example is Staples' "Restock Your Classroom" giveaway, where any teacher can win a surprise box with $500 worth of school supplies – just by signing up.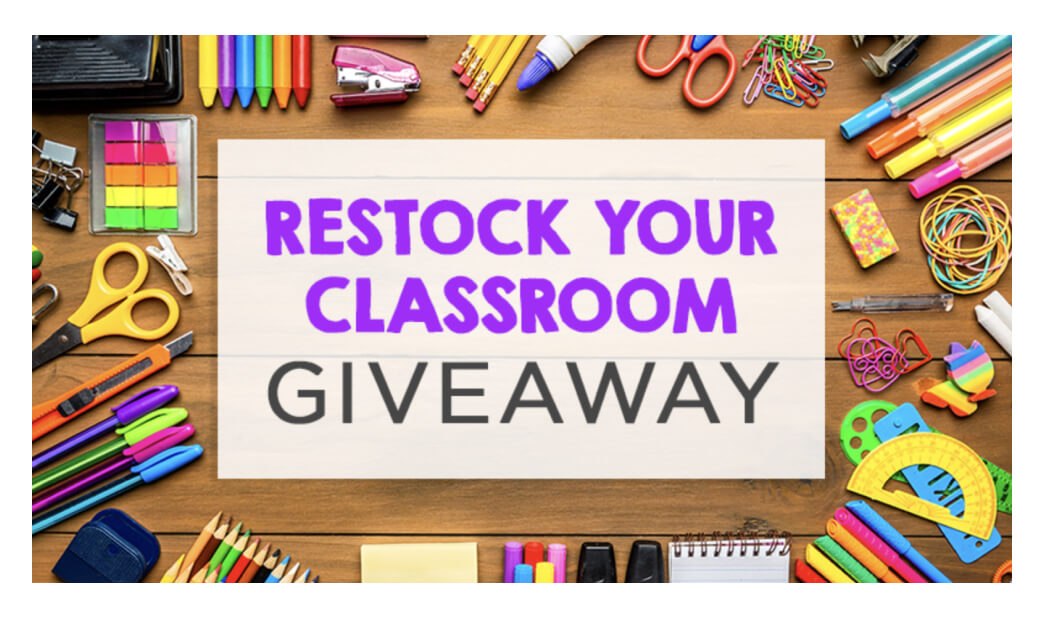 Design your giveaway and select a series of requirements to enter. You can ask potential participants for:
Follows, shares, replies, and retweets

Social media challenges

Testimonials for a product or service

Subscriptions to your newsletter

Specific hashtags in related posts
Social media channels like TikTok, Instagram, Twitter, and Facebook are great mediums to practice various giveaway offers.
13. Offer Coupon Codes for Future Purchases
Your work doesn't end with a successful sales campaign. Grow your business by encouraging return purchases with future-use coupons. Back-to-school season shoppers often make their first purchases, then return for extra essentials and forgotten supplies for a new class or course.
Coupons with discounts or promos can offer a cash-off deal or free shipping for a limited time. They don't necessarily need to match the back-to-school theme, as they can be a great way to keep new visitors around after the end of the seasonal period.
14. Create Fun, Interactive Quizzes With Shareable Results
If you're likely to sell to a certain percentage of internet-focused generations, we encourage more entertaining methods of back-to-school engagement.
Formulate a results quiz for students to identify their clique, niche, or personality type related to some form of belonging, for example, "What kind of back-to-school shopper are you?".
Quiz results should be easily shareable on social media and contain a call-to-action statement to inform users of your products or special deals for the season.
15. Create a Back-To-School Campaign Newsletter
At this point, you've most likely noticed that all these back-to-school marketing ideas work well with one another, providing a diverse assortment of content that users can expect to receive throughout different outlets – including email.
Engage in back-to-school email marketing and send out weekly, bi-weekly, or monthly newsletters to advertise seasonal sales and new content releases. This way, you can inform users about your upcoming back-to-school campaign and boost sales via email marketing.
Additional Things to Keep In Mind
Online shopping trends are varied and often hard to predict. Knowing where and how to present your back-to-school campaigns for maximum visibility is just as important as creating original content in the first place.
The remaining points below briefly discuss practical marketing methods to keep your back-to-school promotions successful.
With omnichannel marketing, you create a seamless experience for your customers by using multiple marketing channels in a unified way.
Unlike multichannel marketing, where each platform is managed separately, omnichannel marketing is simply distributing the same or similar content over multiple points of customer contact.
How can it help spread a back-to-school marketing message?
It

increases your brand reach

, promoting your sales across multiple platforms.

It

ensures consistent branding

on all outlets, strengthening brand recognition.

It

builds loyalty

among customers, knowing that your brand stays true and consistent through all media channels.
If you're wondering why many retailers advertise their businesses on multiple platforms at once, here's the answer. Customer satisfaction is 23x higher in companies that participate in omnichannel marketing. 
Proving it's worth expanding your marketing efforts to more than one channel.
Even without offering free prizes or discounts, social media channels are excellent outlets for spreading the word about your campaigns during the back-to-school season. 
4.8 billion

people in the world are

social media users

. That's an enormous amount of potential consumers you can encourage for back-to-school spending. 
Use clever campaign ideas to seduce parents, students, and teachers alike with a unique and convenient back-to-school offer that's too good to scroll by.
More than

90%

of businesses worldwide

use social media

for their marketing efforts and campaigns. And it pays off greatly.
Pick your preferred media channels and utilize their vast, global audiences to boost sales and expand the reach of your back-to-school marketing campaigns.
20 Back-To-School Marketing Phrases and Slogans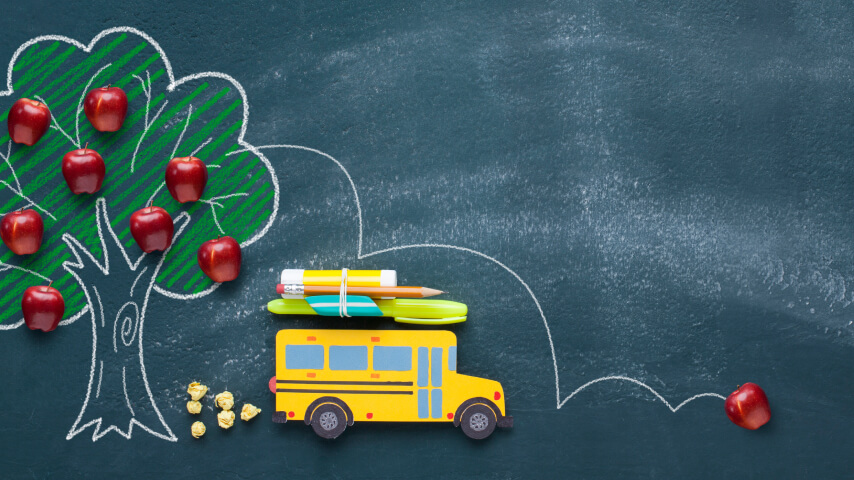 Below are some slogans and phrases you can use in your back-to-school promotions. Expand on them and adjust them to your specific products or services to attract customers and boost sales throughout the season. 
Embrace the new school year with brand-new gear…

Learn, laugh, repeat…

Sharpen those pencils…

Books and new looks…

Get educated in style…

Straight outta summer…

Back-to-school bonanza…

Shop smart for back-to-school…

Students unite – it's back-to-school delight…

From ABC to OMG…

Kickstart the year with new back-to-school gear…

From pencils and books to back-to-school looks…

Class is back in session…

Ace your back-to-school looks…

Restock your backpacks…

Restock your classroom…

Restock your closet for the new school year…

Get your new semester essentials…

Look cool for school…

Gear up for the new school year…
Back-To-School Marketing: FAQ
Benefit Even if You're Not Selling School Supplies
You don't need to plan a streamlined campaign or sell school supplies to take advantage of the back-to-school season. Get in on the fun simply by offering seasonally-themed products or student discounts.
Celebrate the new semester with fall-themed store designs, engaging community posts, and acts of kindness to keep your business active and authentic all year round.
Everyone needs to prepare for the back-to-school shopping season. Parents, children, college students, teachers  – and merchants. Start your back-to-school marketing campaign using marketing content, discounts, gifts, and events made for everyone involved.
Chime in on the millions of people looking for the best deals before the new school year starts and skyrocket sales with back-to-school promotions too good to pass.
Share the article
Topics