St. Patrick's Day Shirt Ideas 2022 + Free Designs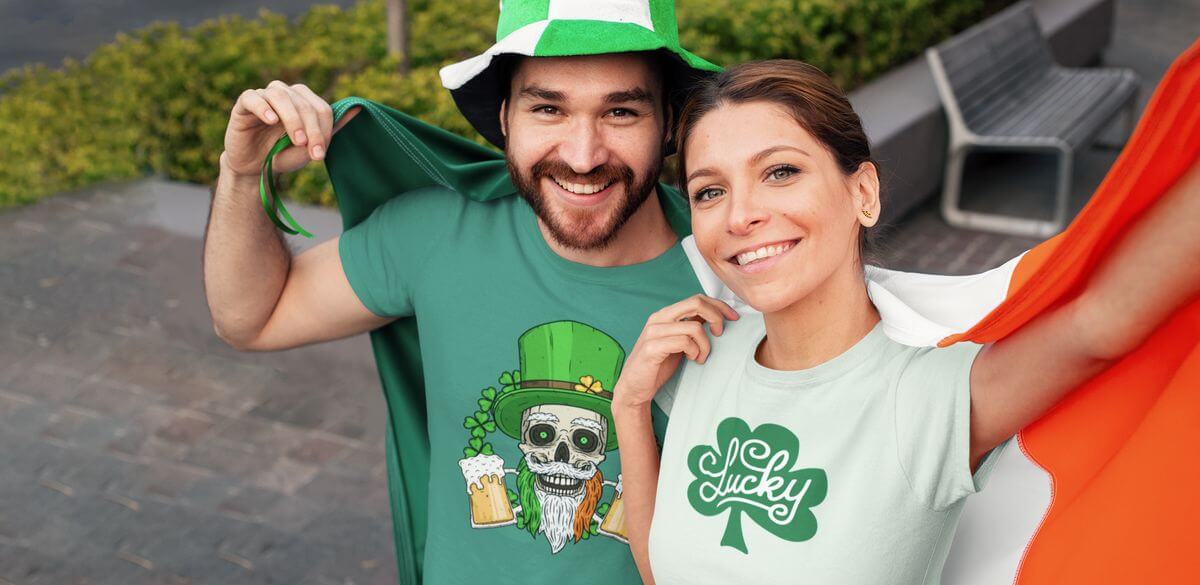 Looking for a great way to motivate yourself with some new designs and increase your sales for this coming Spring? Consider an overlooked holiday that nearly everyone loves to get dressed up for and let their hair down: St. Patrick's Day. This is an absolutely perfect fit, from wearables to giveaways. 
A rockstar amongst all others on this most Irish of days is the St Patrick's Day shirt. If you can think of a clever or unique slogan and design, chances are you've got a great opportunity to sell it for St. Paddy's Day. 
In this article, we'll talk about ways to increase your sales and why you should definitely push St. Patrick's Day, particularly with St. Patrick's Day shirts. We've also included a special gift at the end, our free St. Patrick's Day designs for you to get selling with.
Create St. Patrick's Day Shirts With Our Free Designs!
Use these stunning and clever designs to create unique St. Patrick's Day shirts.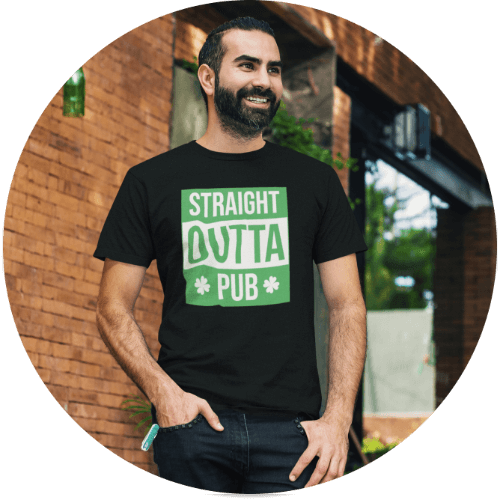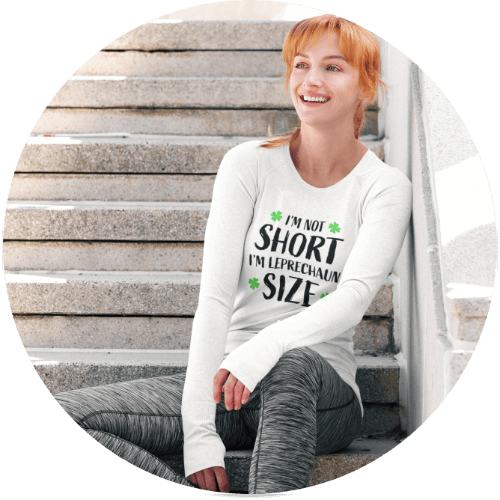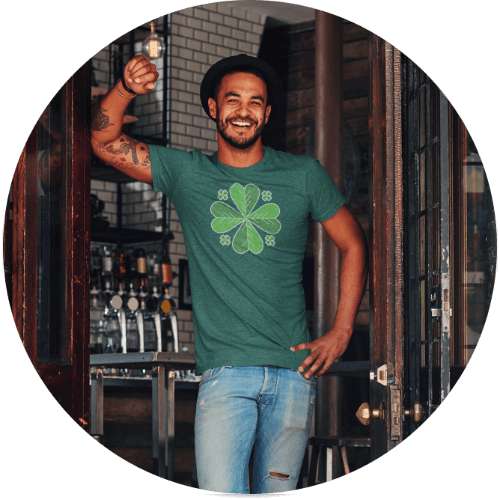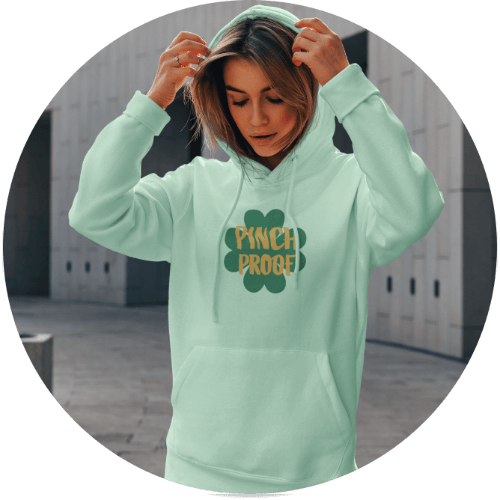 What Is St. Patrick's Day?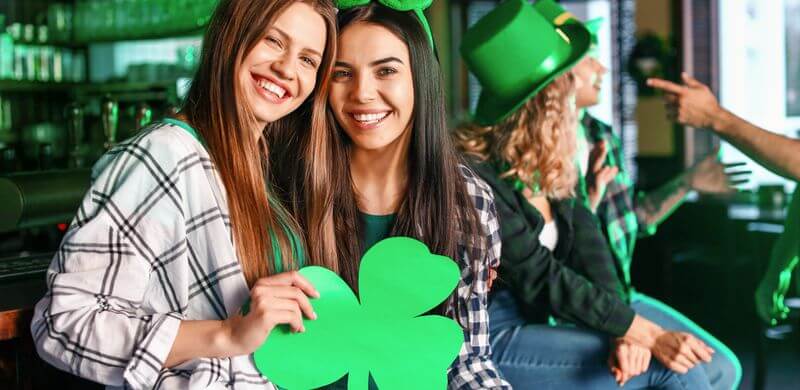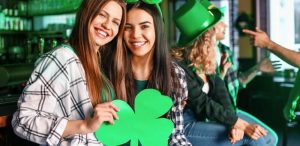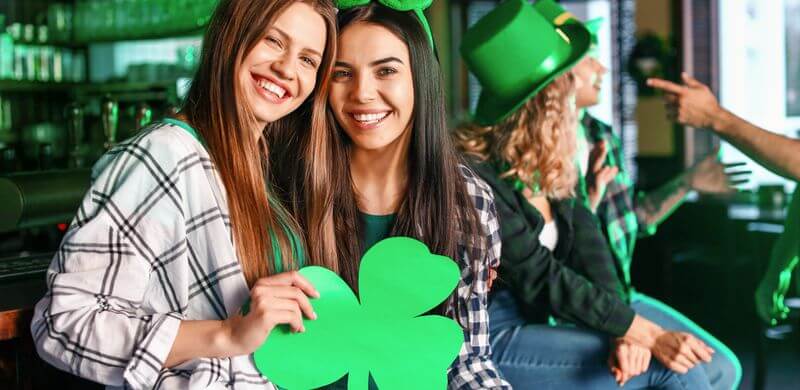 By now, the whole world knows about the one day a year that's all about the Irish. Whether by birthright or in spirit, people dress up in green and celebrate the day of being Irish with lucky charms and green, well, everything.
St. Patrick is the patron saint of Ireland, the man who is believed to have converted the Pagan Irish to Christianity. Saint Patrick's Day marks the day – March 17 – when he is believed to have died. While it's a national holiday in Ireland, the day is now celebrated all over the world.
Parades, green beer, clovers, and top hats are only some of the essentials for celebrating this day, which provides merchants with a wonderful opportunity to fill up their pot of gold by offering promotional St. Patrick's Day merchandise.
St Patrick's Day Rakes in the Green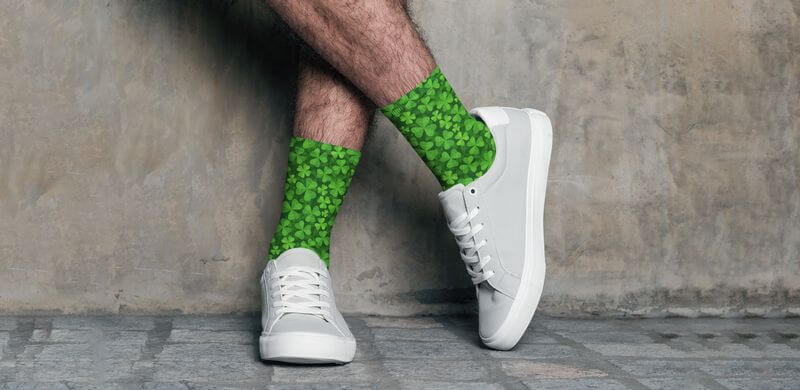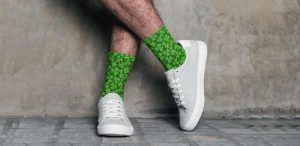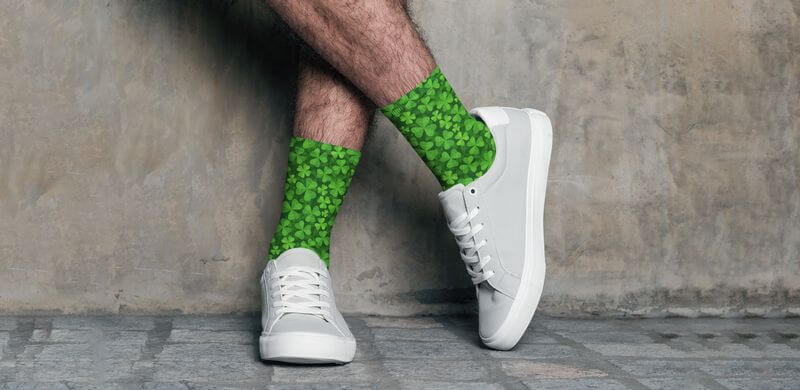 Billions of dollars will be spent on St. Patrick's Day in 2022 in the United States. Some estimates put the figure at around $40 spent per person by everyone planning to participate. This is a great opportunity to boost sales in early Spring, ahead of the brighter months of the year. It's also a great time to start a new campaign for some general momentum.
What Messaging Should You Consider for Your St Patrick's Day Products?
Think fun, humorous, ironic, sarcastic, honest, and sometimes even a little bit rude and naughty. When it comes to St Patrick's Day, you can get away with writing almost anything as long as it hits the right chord with this boisterous party day. 
Alcohol and perhaps having one tipple too many are one of the central themes, as is the color green. And don't worry if your customers and potential new clients aren't able to celebrate together with their friends this year. They will continue celebrating this fun day from home.
The Secret to Sales Success?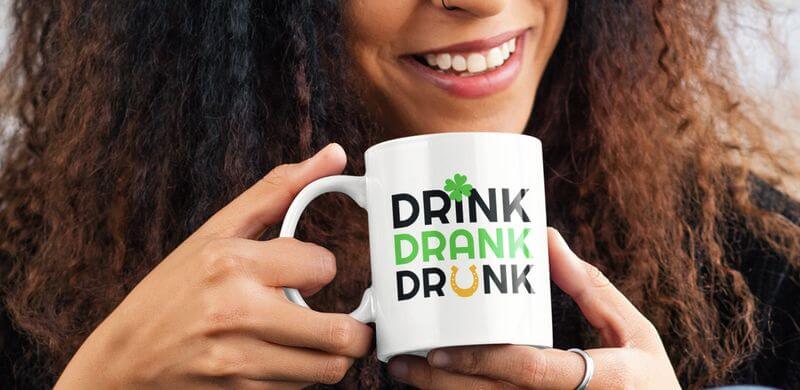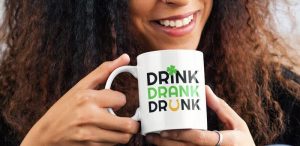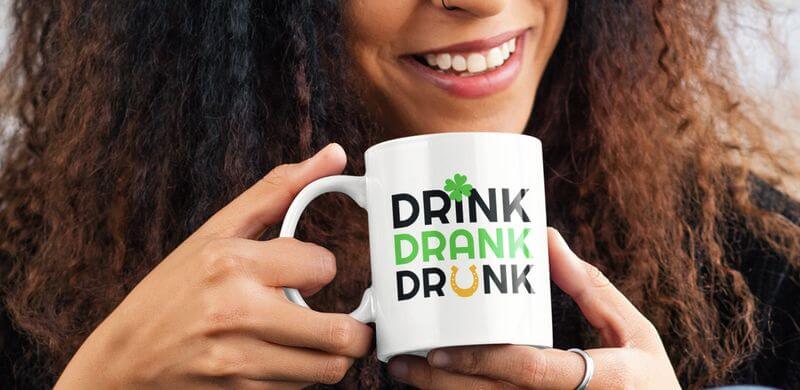 One of the secrets to sales success for St Patrick's is to go at the Irish theme hard. By incorporating popular Irish symbols and themes into your designs you will no doubt appeal to the millions of people worldwide who are Irish, as well as the estimated 70 million people with Irish blood globally. 
There are thought to be a phenomenal 30 million people in the United States alone who can trace some form of Irish ancestry. Yes, you heard that right – imagine the untapped potential sales that this offers anybody selling St. Patrick's Day merchandise.
And, let's not forget there are tens of millions more people out there who enjoy participating in this most Irish of days, from Brazil to the Baltic states.
In 2021, up to 37% of Americans planned to celebrate this holiday either at home, at a parade, or at a party outside their homes. People love to have a good time, dress up, and let loose on the greenest of holidays. Customize your store and merchandise accordingly and get in on the greenest profit of the year.
Popular Irish Themes You Should Definitely Consider
Popular Irish themes worth considering are mythological (or are they real?!) creatures such as leprechauns and elves, as well as the nation's most famous symbol, the shamrock or clover. It is also popular to use traditional Irish imagery around the Celtic symbol, the Irish flag, and the word 'Irish', as well as the color green. 
And while you are thinking of ideas that will work, don't forget to use the word 'luck'. Who knows – maybe you will have some of the "luck of the Irish" yourself. The general rule here is if you can think of a funny, unique, interesting, or simply cute St. Patrick's Day shirt, then you are onto a winner.
St. Patrick's Day Shirt Ideas
Why shirts? T-shirts are among the most popular and best selling products in the world. Revenue in the T-Shirt segment raked in $38.703 million in 2021. This is the perfect opportunity to generate sales with custom St. Patrick's Day shirts for your online store.
Coming up with bestselling St. Patrick's Day shirt ideas can be difficult for some, but our merchants have luck on their side (see what I did there?). We've got some ideas for custom St. Patrick's Day shirts that will boost your sales and bring not only luck but new customers as well.
Funny St Patrick's Day Shirts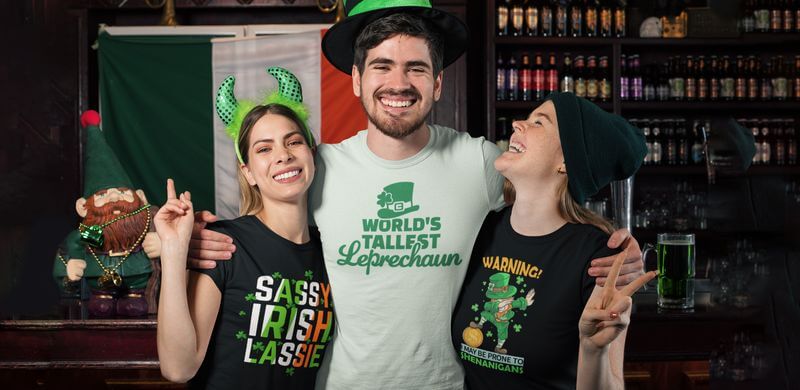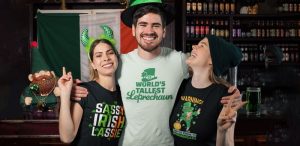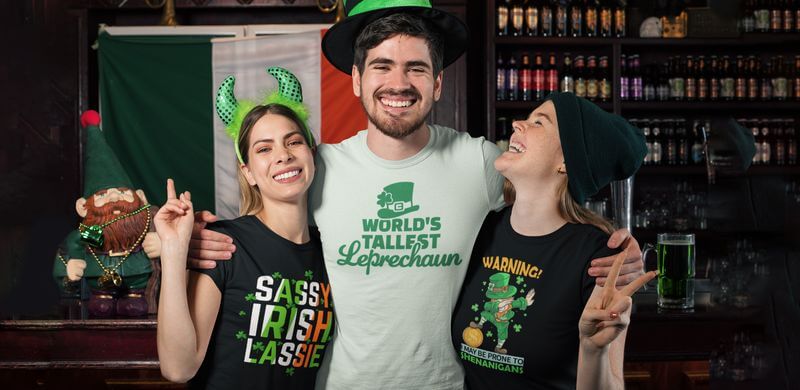 When it comes to funny St. Patrick's Day shirts, it is definitely a case of the funnier the better. St Patrick's Day has traditionally been all about fun, jokes, partying, drinking maybe a little too much, socializing, the craic – as the Irish like to say –, and the celebration of all things Irish. So when it comes to merchandise ideas for this special day in the calendar, funny shirts are always winners.
Funny shirts are all about word play and funny imagery. St. Paddy's Day is all about drinking, partying, and having a good time. Any care-free message will come off as funny. 
Cute St. Patrick's Day Shirts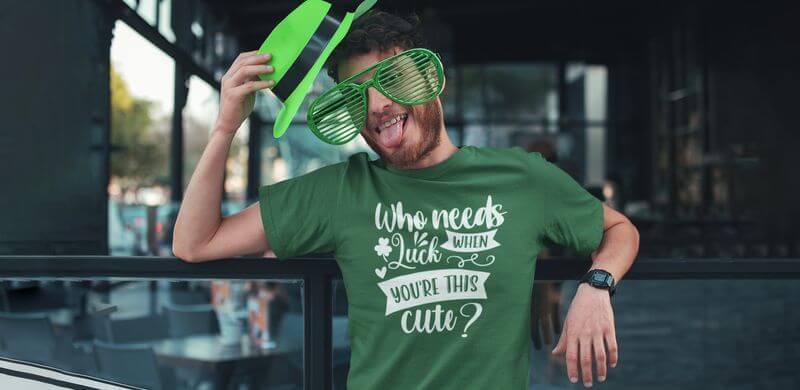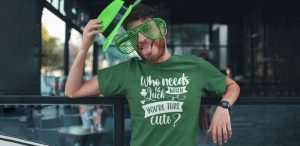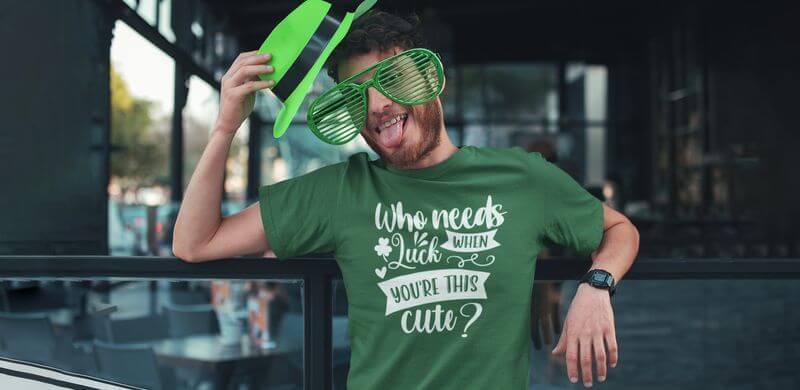 Who doesn't like to look cute while celebrating? Come up with cute St. Patrick's Day shirts and appeal to the target audience with cheeky and lovely – yet Paddy's Day related – designs.
Play around with the color green, cute leprechauns, heart shaped clovers, or clover shaped hearts. Customize shirts to appeal to the lovely side of St. Paddy's Day. Bring to light the opportunity to be with friends and family, celebrate the culture and all of its beautiful symbols.
Couples St Patrick's Day Shirts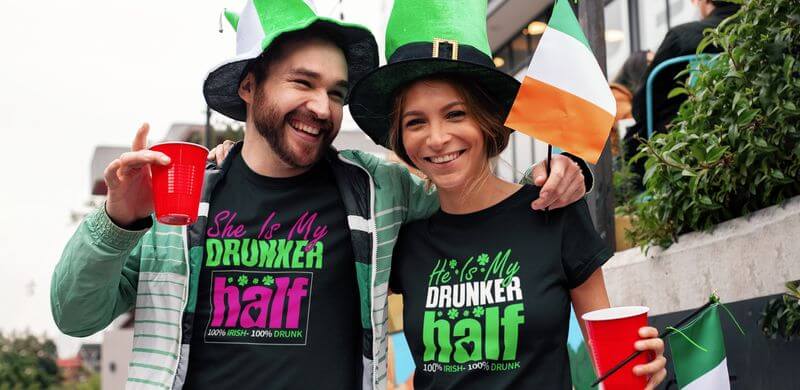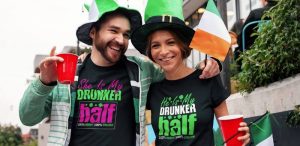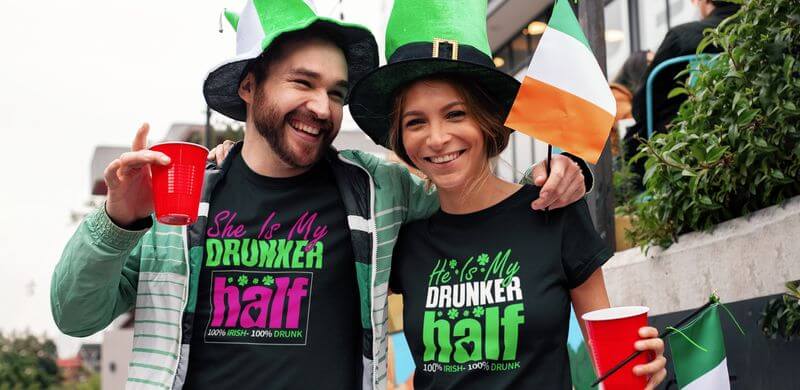 Design matching or custom couples St. Patrick's Day shirts and boost your Paddy's Day sales with humor and love.
Designing shirts for couples is a great way for them to stand out in a crowd and easier to find each other once the party drinks take effect. "If I'm too drunk, return me to Jessica" and "I'm Jessica" will not only look good in green, but may save someone during the celebration.
St Patrick's Day Birthday Shirt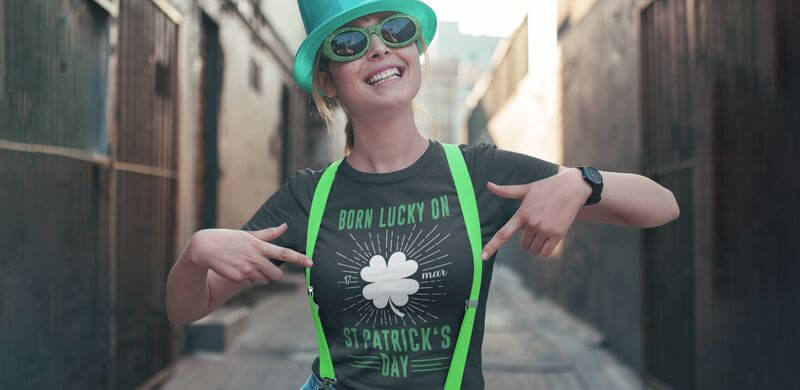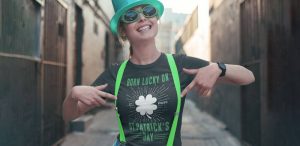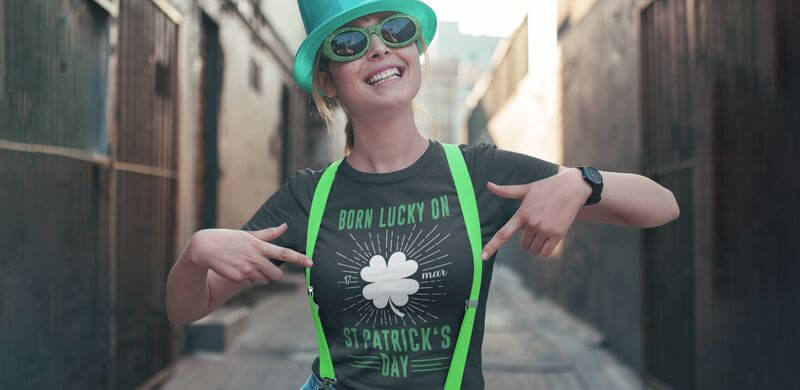 Some people are extra lucky to be born on St. Paddy's Day. This could be the ultimate combination to put on a shirt and easily fill your pot of gold as a merchant. Use the opportunity to combine a holiday with a birthday in your designs and appeal to those born on March 17 with St. Patrick's Day birthday shirt ideas.
Combine the luck of St. Patrick's Day with birthday wishes, and you've got yourself a bestseller. Put the well-known symbols on the shirts and combine them to create the perfect birthday design. Even a potato in a green birthday hat will make all the sense on this holiday.
Best Friend St Patty's Day Shirts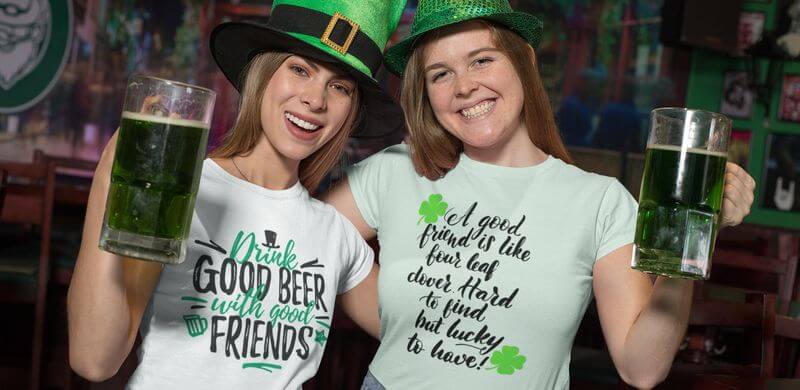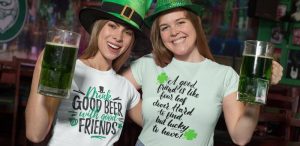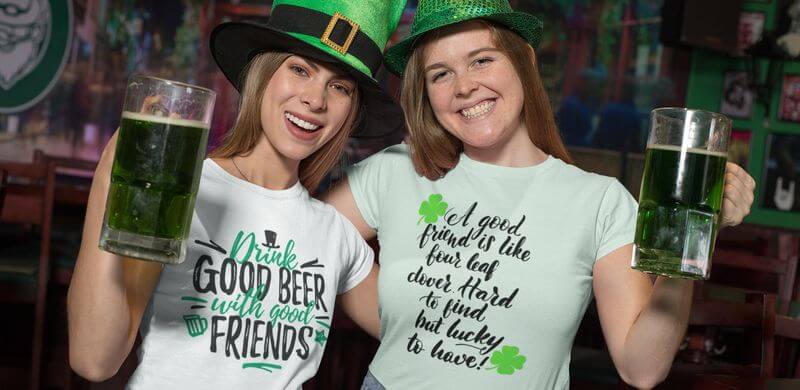 What better way to celebrate a holiday that's all about having a good time than with your best friend? Give friends an opportunity to enjoy their night and create wonderful memories in style with best friend St. Patty's Day shirts.
Create custom St. Patrick's Day merchandise for all the friends and friend groups out there and help customers in green and lucky style.
How to Create Custom St. Patrick's Day Shirts
Take Advantage of the Opportunities That Present Themselves This St. Patrick's Day
This is one of the most overlooked holidays, hands down. If you and your store are ready for some serious sales, expect this day to be the day that gives you momentum for the rest of the year ahead. 
Think about some of the tips we have given in this article about what is popular and what works well on St. Patrick's Day and get designing. New original ideas that work well can set you apart from the competition and help you rake in the green.
Share the article
Topics