Get ready for the spookiest day of the year in brand new gear – epic Halloween shirts of all shapes and sizes. From a scary boogeyman to Barbie and Ken, costumes can be simple and fun with custom-printed Halloween tees.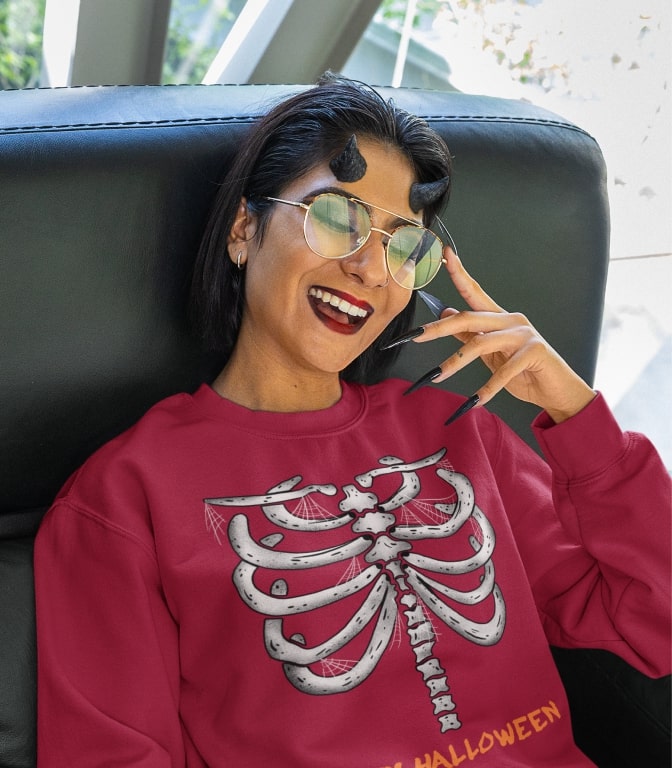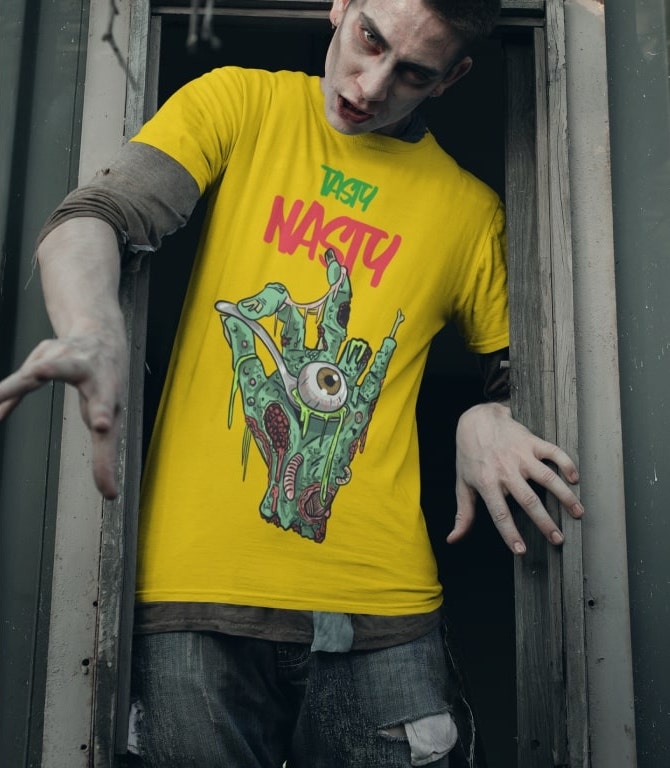 Create Your Own Halloween Shirts
Start Your Business With Printify
How to Create Halloween Shirts in 3 Easy Steps
With Printify's beginner-free platform, create your Halloween shirt in three simple steps. Sign up, pick a t-shirt, and get creative.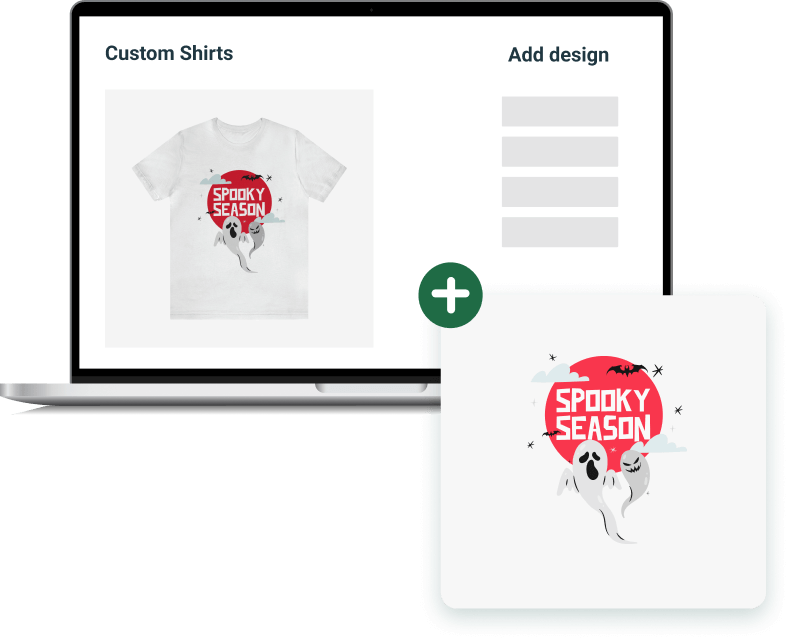 Register on our platform for free via email, fill in the information, and your account's ready in just a few minutes. This will grant you access to all the top-notch features Printify has in store.
Our Catalog has an extensive shirt selection for all tastes and occasions. Pick a bestselling tee, a Halloween button-up shirt, a holiday polo, or a long-sleeve shirt. For boys, girls, men, or women – we have something for everyone.
Click Start designing and unleash your creativity with our beginner-friendly Mockup Generator. Play with patterns, Halloween symbols, text, and everything in between to design the ultimate Halloween shirt for the spooky season.
Design Halloween Shirts With Printify
No matter the intention, our Catalog has something for the whole family. From different shirt types and materials to various sizes and printing methods. Choose what matters the most to you and start designing your very own Halloween shirt.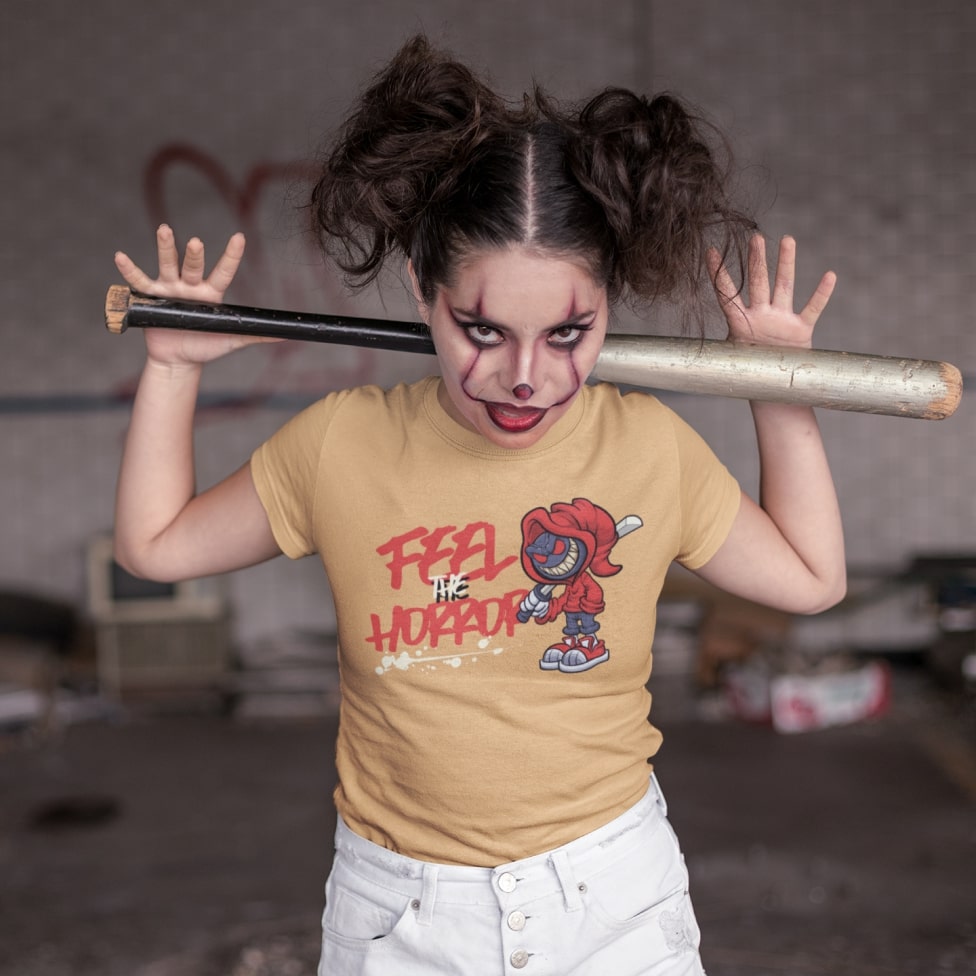 Nothing beats the simple tee. Add a black cat, skeleton, or pumpkin design, and you've got the perfect Halloween t-shirt that'll leave trick-or-treaters in awe. 
From all-over-print to cotton tees and v-necks, our product collection has any type of tee you want. Pick your favorites and start designing your Halloween t-shirts today.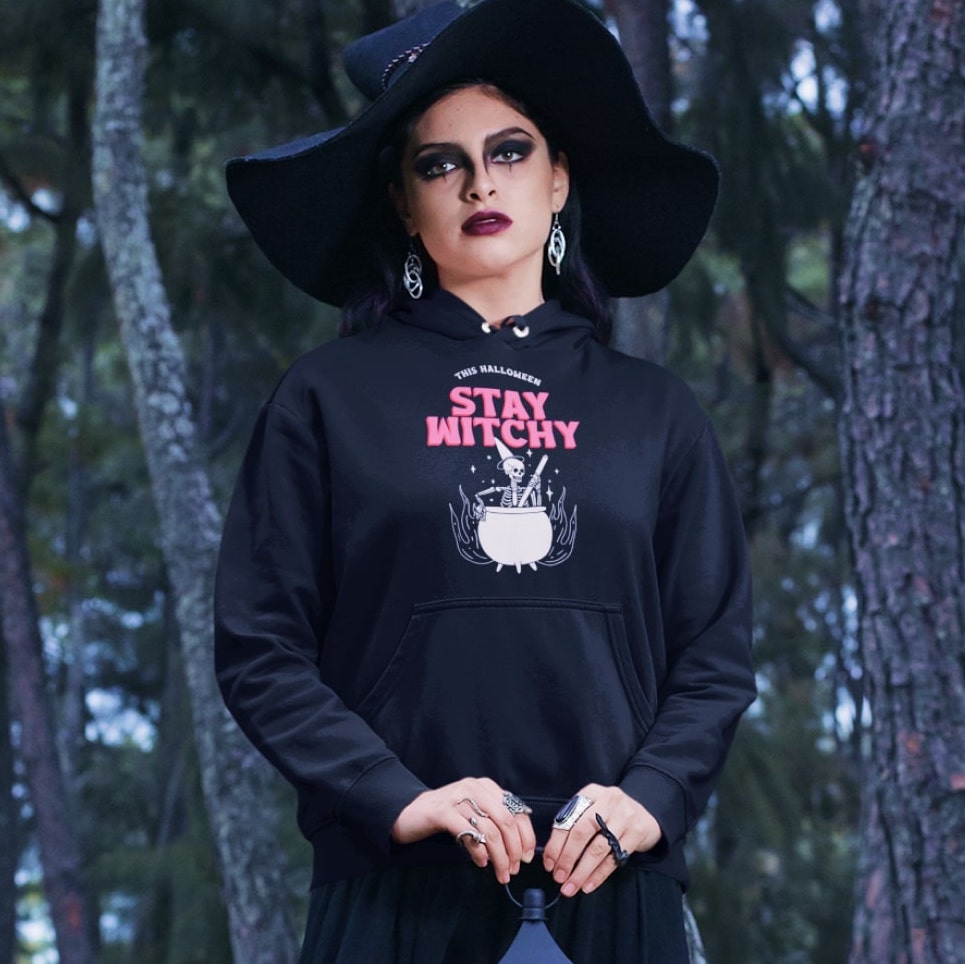 Halloween Sweatshirts and Hoodies
If trick-or-treating lands on a cold fall night, you can still enjoy the holiday without sabotaging your costume by incorporating a hoodie or a sweatshirt. Spruce up the Halloween look with warm wear, and be prepared for any weather this season.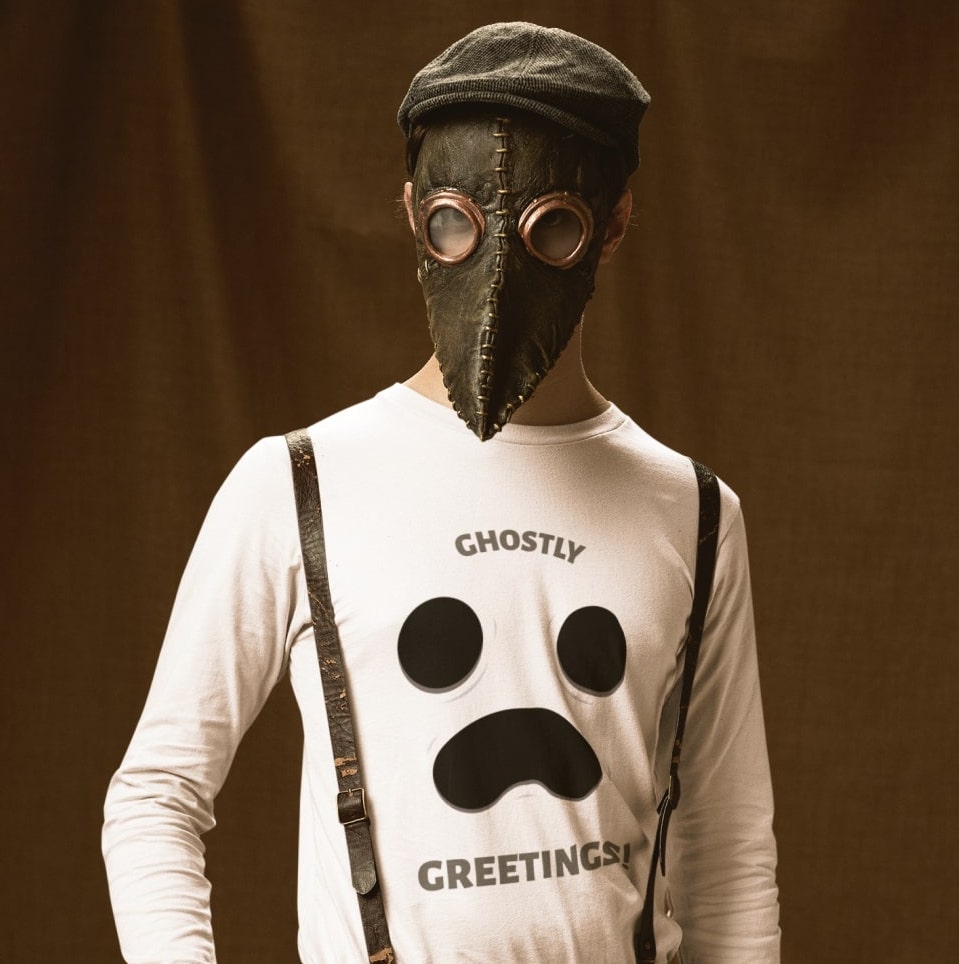 Halloween Long Sleeve Shirts
Try a unique look this year and swap the regular Halloween t-shirts for a long-sleeve tee. Long-sleeve shirts are easy to customize and great for combining with any type of wear – perfect for girls, boys, and enthusiastic adults alike. 
Design unique Halloween outfits for friends, children, and the whole family to have a scarily good time.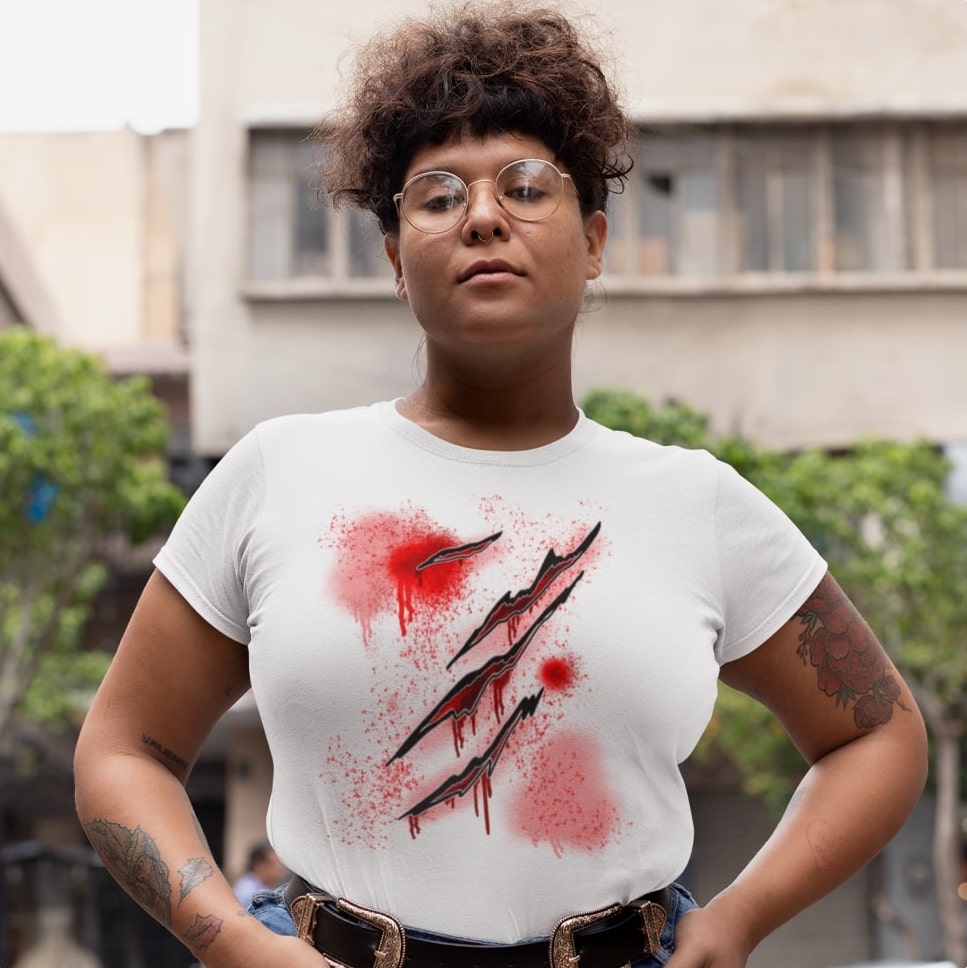 Plus Size Halloween Shirts
As people prepare for the scariest night of the year, we're here to offer Halloween tees of all sizes. Our Print Providers have t-shirts that fit every member of society, ensuring quality prints and happy customers from one holiday to the next.
Find your perfect Halloween tee and look great without worrying about sizes or print qualities – Printify's got you covered.
Join Millions of Trusted Merchants Worldwide
Want to join millions of successful merchants that trust in us? Get inspired, get creative, and make it happen today!
I don't have to invest the money I can't lose into my business. With Printify, I only pay the fulfillment fees, and the rest is all profit.
I really appreciate working with Printify on my brand. Afro Unicorn was only supposed to be my design on a white shirt. It is so much more. Printify allows me the time to run the business and not work in the business.
Printify helped me start a completely hands-off revenue stream. When you spot a niche that you want to enter quickly, you don't have to worry about buying stock or equipment.
Printify Premium has helped my profit margins tremendously, and spending $20 a month has probably saved me over $200 a month.
Using Printify saved our struggling business of 6 years and gave us more time with our family.
I like Printify products because they tie in with our organisation's message.
I love the Printify Mockup Generator. It keeps everything consistent and allows me to keep my brand looking sharp and professional.
Make Your Own Custom Halloween Shirts
Design Ideas for Halloween Shirts
Low on inspiration? No worries. We've got some scarily good ideas for your Halloween designs, from single tees to matching family Halloween shirts. Let's look at some ideas that'll be a hot topic until Christmas.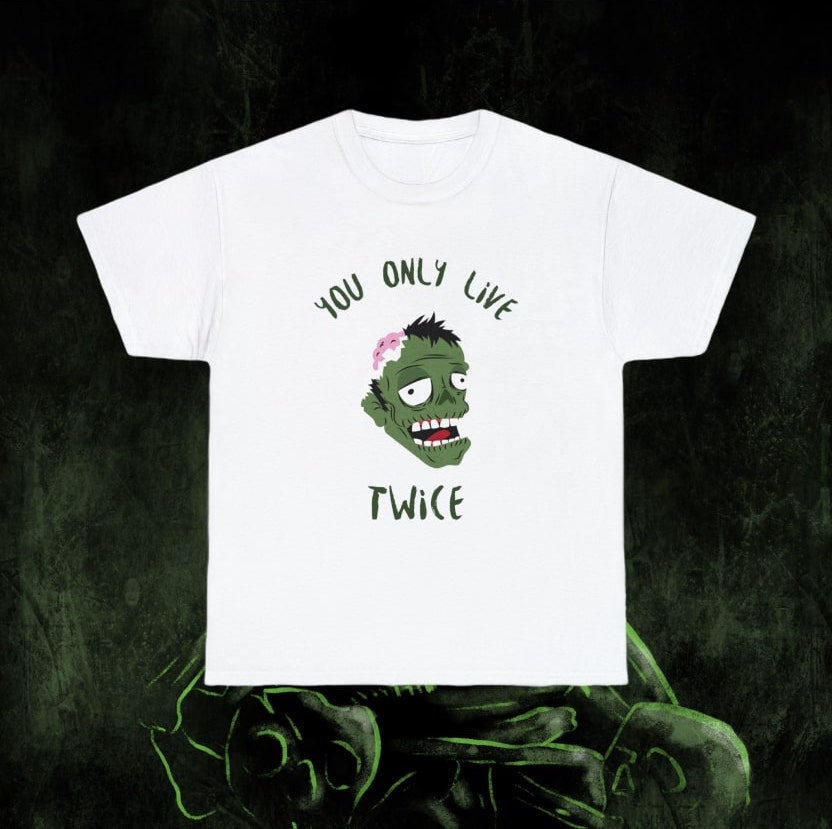 Tickle some ribs with hilariously scary Halloween tees. This is your chance to shine with silly but spooky custom wear, from funny animals to silly quotes and ever-beloved sarcasm.
Set the mood for a pleasantly spooky Halloween by designing shirts of friendly-looking ghosts, jack-o'-lanterns, witches, bats, or cats. These appeal to all age groups and are perfect for family-friendly events.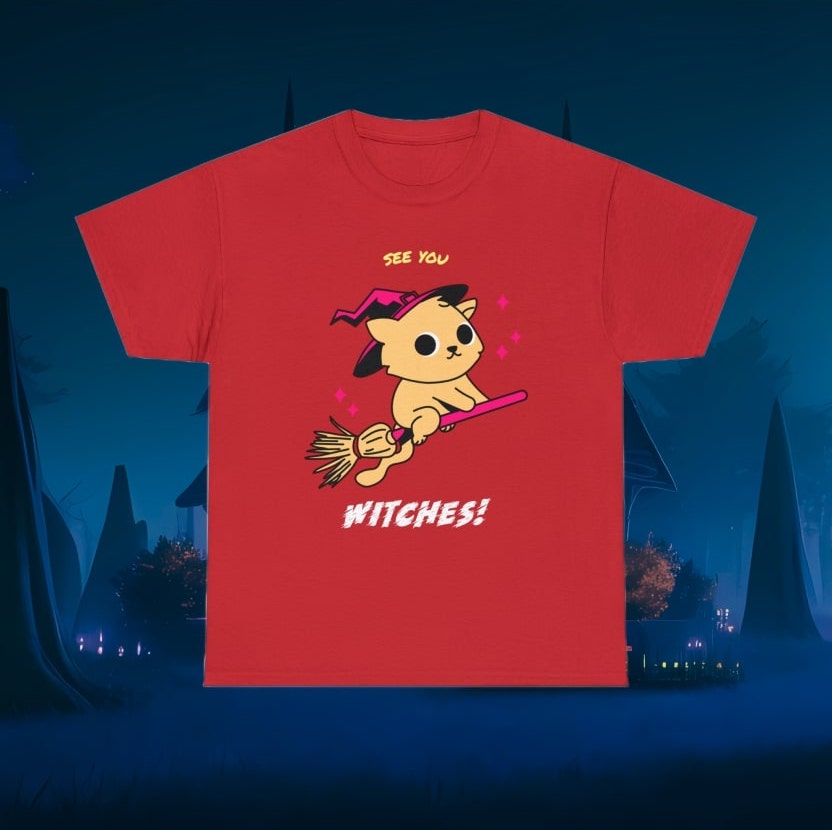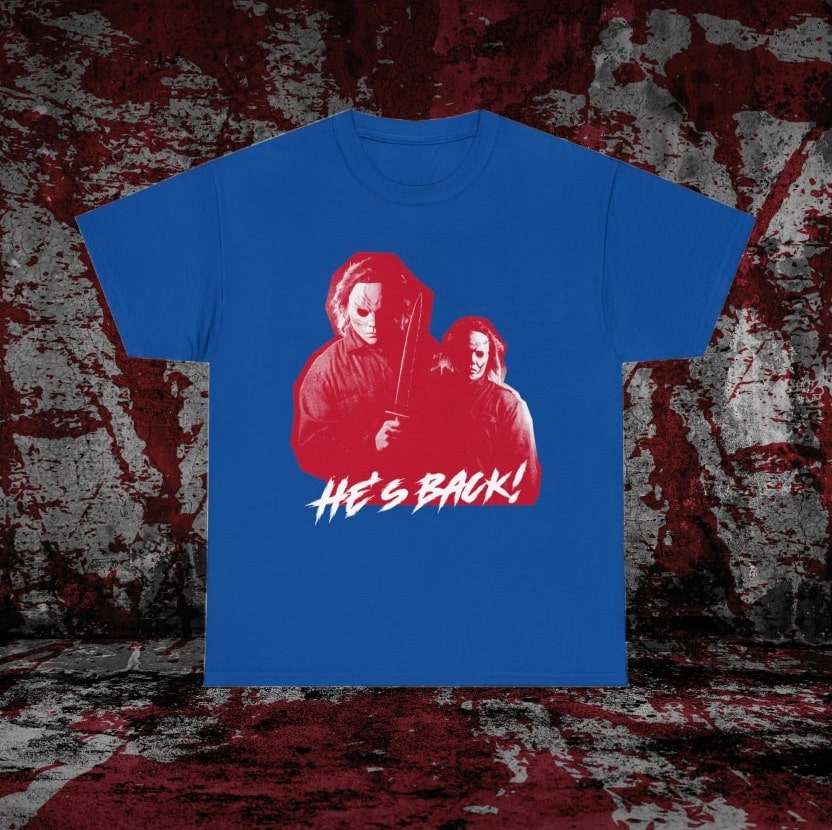 This can be anything Halloween-related. Symbols, elements, and all things mysterious. Design something specific or create a Halloween pattern – a real conversation starter with people while trick or treating or at a party.
What would Halloween be without carved pumpkins turned into scary-cute lanterns? They're the perfect symbol to use with your Halloween tee designs. Simple but sentimental – you can't go wrong with pumpkin t-shirts.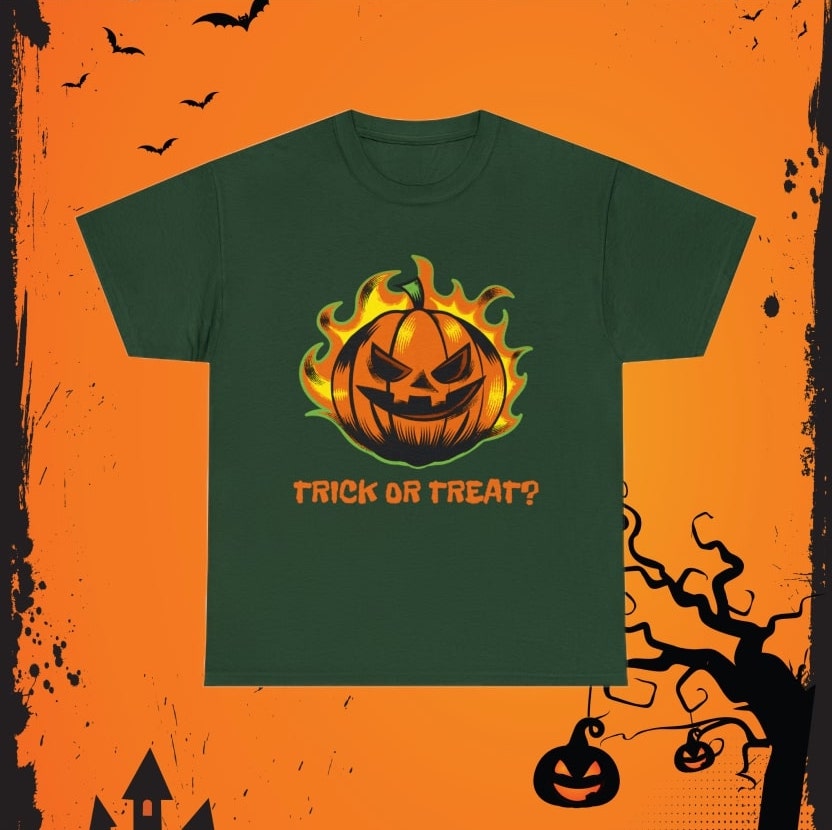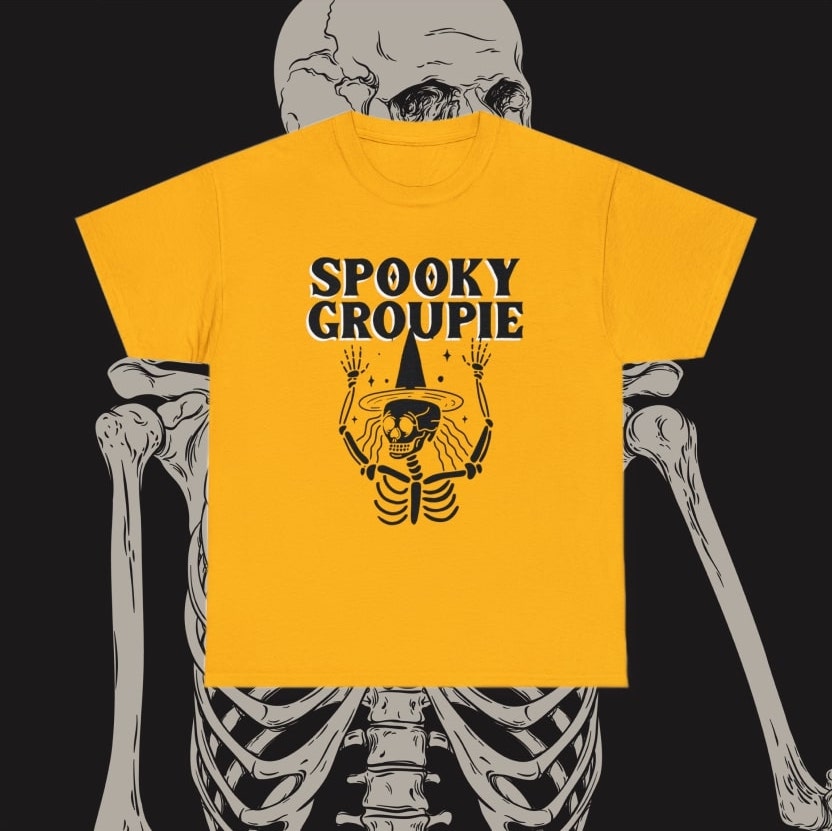 Chill people to their bones with scary or adorable skeleton designs, from spooky silhouettes to cute animal prints. Combine a dreadful skeleton with something funny and design the perfect Halloween tees for boys, girls, and adults alike.
Matching Halloween Shirts
Costumes that come in two are guaranteed to be a hit. From couples' Halloween shirts and BFF tees to a matching look for the entire family – it's time to create your own dream team.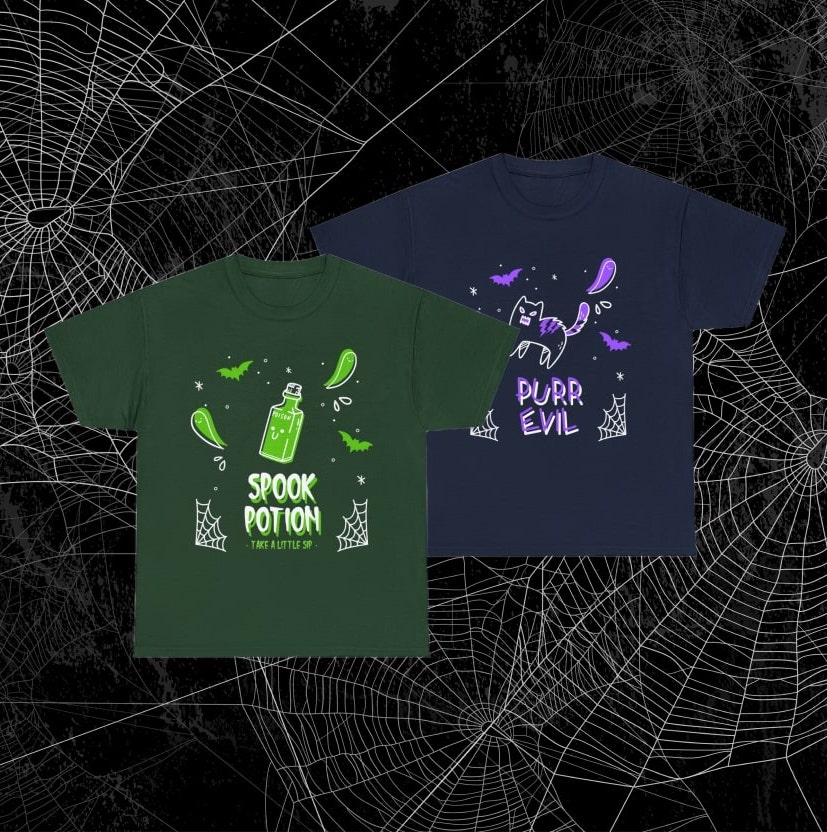 Why Sell Halloween Shirts?
Because it's a goldmine. Shirts sell incredibly well on their own but combine them with a world-famous holiday, and you've got a top-selling niche laid out for you.
 A third of that went to costumes – so there you have it. Design a unique Halloween shirt and join in on those sales with a one-of-a-kind Halloween look.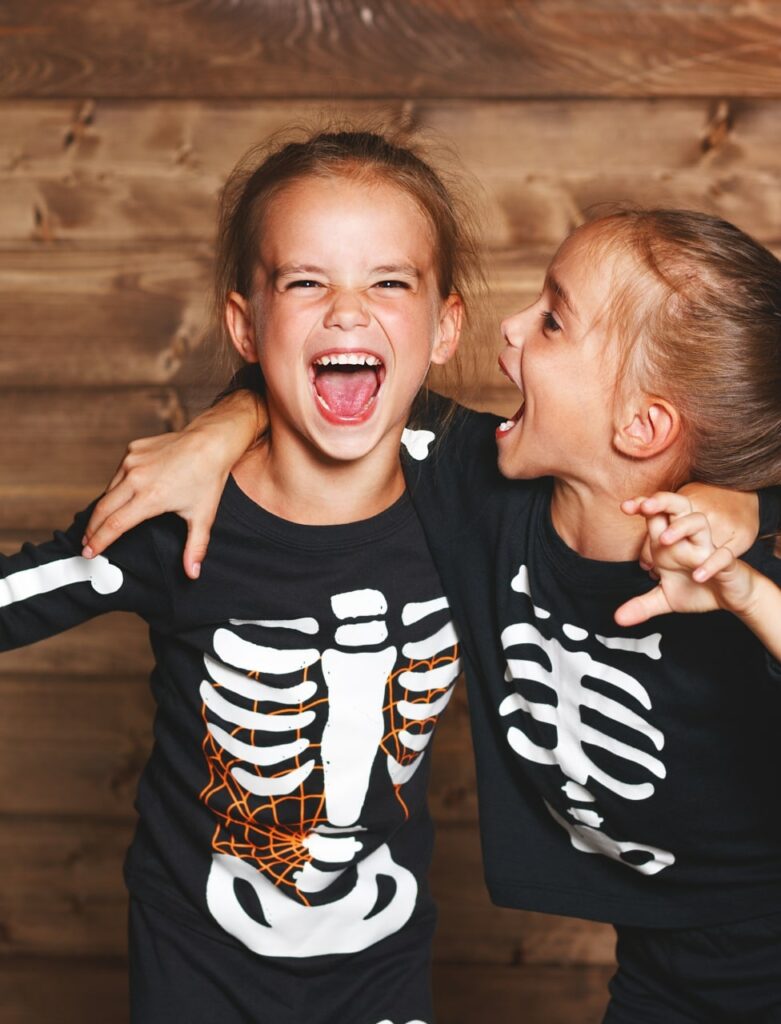 Sell your Halloween t-shirts on eCommerce sites. From platforms like Wix and Shopify to marketplaces like Etsy, Walmart, or eBay – Printify integrates with all the leading sales channels and offers simple automation and syncing.
Check Out Other Product Ideas and Start Selling
Don't limit yourself to a Halloween tee or sweatshirt collection. Try other unique products for a scary-good look this spooky season.