Printify Integration for Your Etsy Store
Power your Etsy store with an easy Printify integration.
Etsy gives you the fastest and most straightforward route from a product idea to selling. Best of all – the marketplace has a community of eager buyers waiting to put your unique creations into their carts.
Keep in Mind Some Etsy Limitations
Resources for Your Print On Demand Success
In the world of print on demand, preparation is key. Whether you're looking for marketing tips, advice on how to optimize your store, or simply want to keep up with the trends, the Printify blog has everything you need to succeed.
Trusted by Over 100,000 Merchants
Hear it from our vast community of happy merchants who run profitable businesses on the Printify platform.
I don't have to invest the money I can't lose into my business. With Printify, I only pay the fulfillment fees, and the rest is all profit.
I really appreciate working with Printify on my brand. Afro Unicorn was only supposed to be my design on a white shirt. It is so much more. Printify allows me the time to run the business and not work in the business.
I like to use Printify products that tie in with what we do and help to spread our message. For example, we want kids to get involved and report the things they find on beaches to get them into the 'Ocean CSI mindset.
Using Printify saved our struggling business of 6 years and gave us more time with our family.
I love the Printify mockup generator. It keeps everything consistent and allows me to keep my brand looking sharp and professional.
Printify helped me to start a completely hands-off revenue stream. When you spot a niche that you want to enter quickly, you don't have to worry about buys in stock or equipment.
Printify Premium has helped my profit margins tremendously, and spending $20 a month has probably saved me over $200 a month. So it's totally worth it.
Strive for Excellence With Printify
If you're thinking of starting a business selling things on Etsy, and you're looking for a partner, look no further. Our revolutionary print-on-demand dropshipping platform enables anyone to create and sell custom products without any up-front investment or minimum order requirements. We handle everything – printing, inventory, shipping, and we give you all the tools you need to succeed.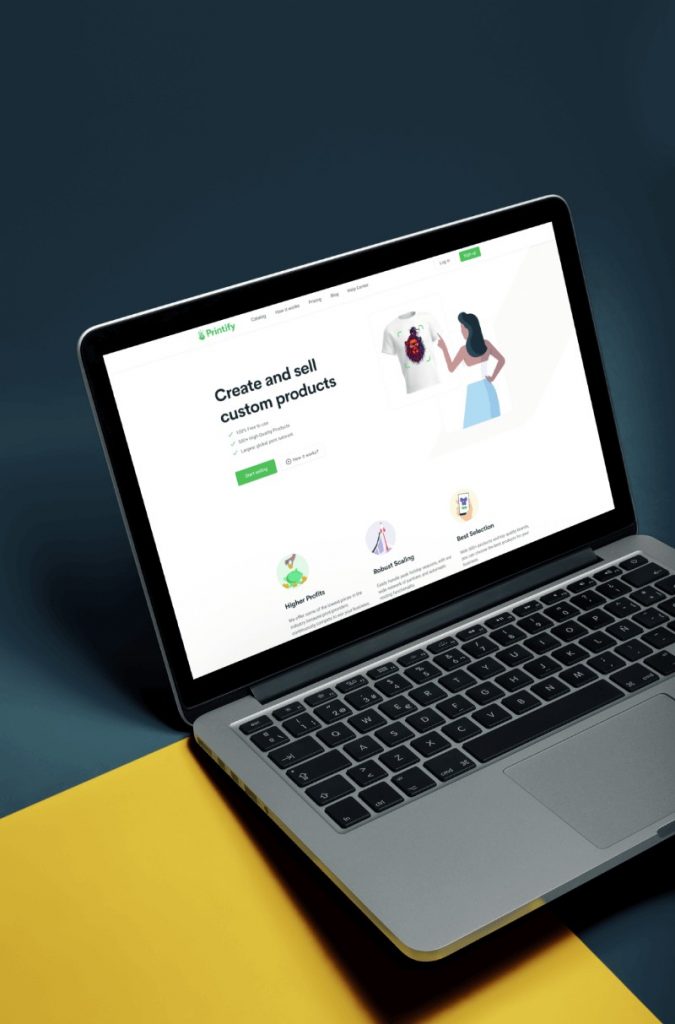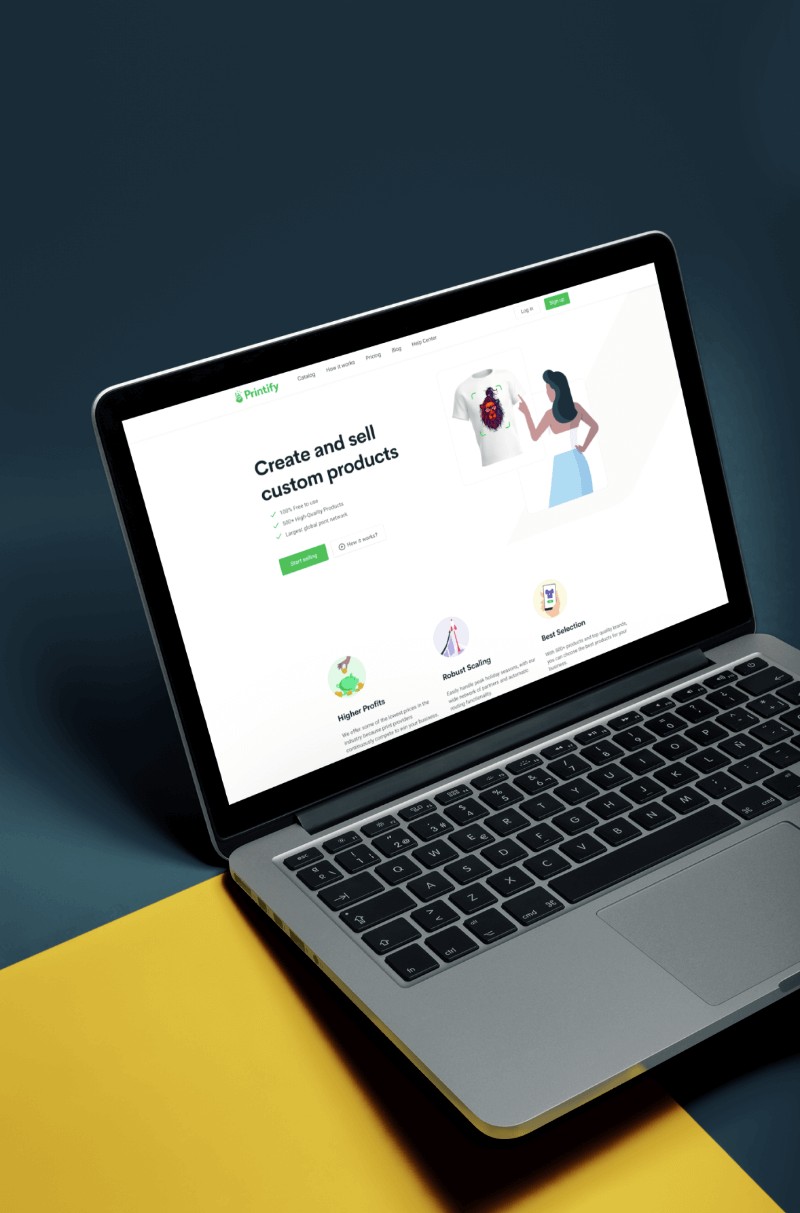 Frequently Asked Questions About Etsy