Super Bowl Marketing – Strategies for 2024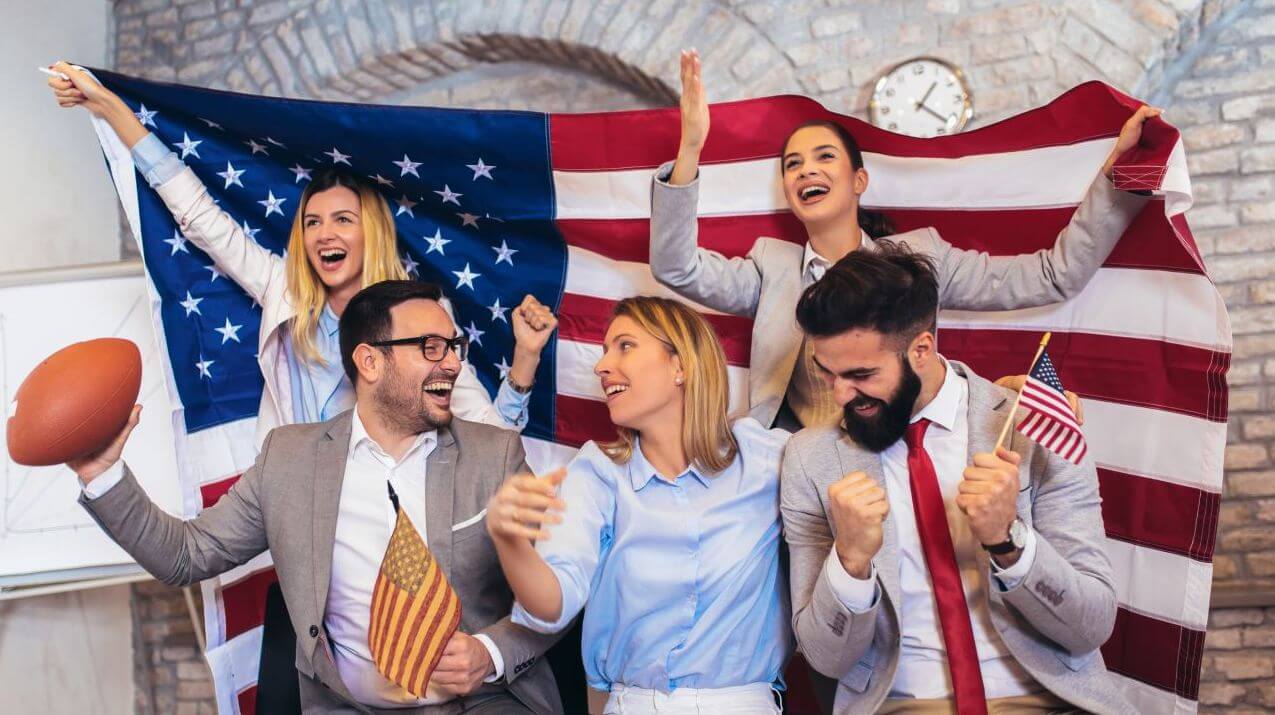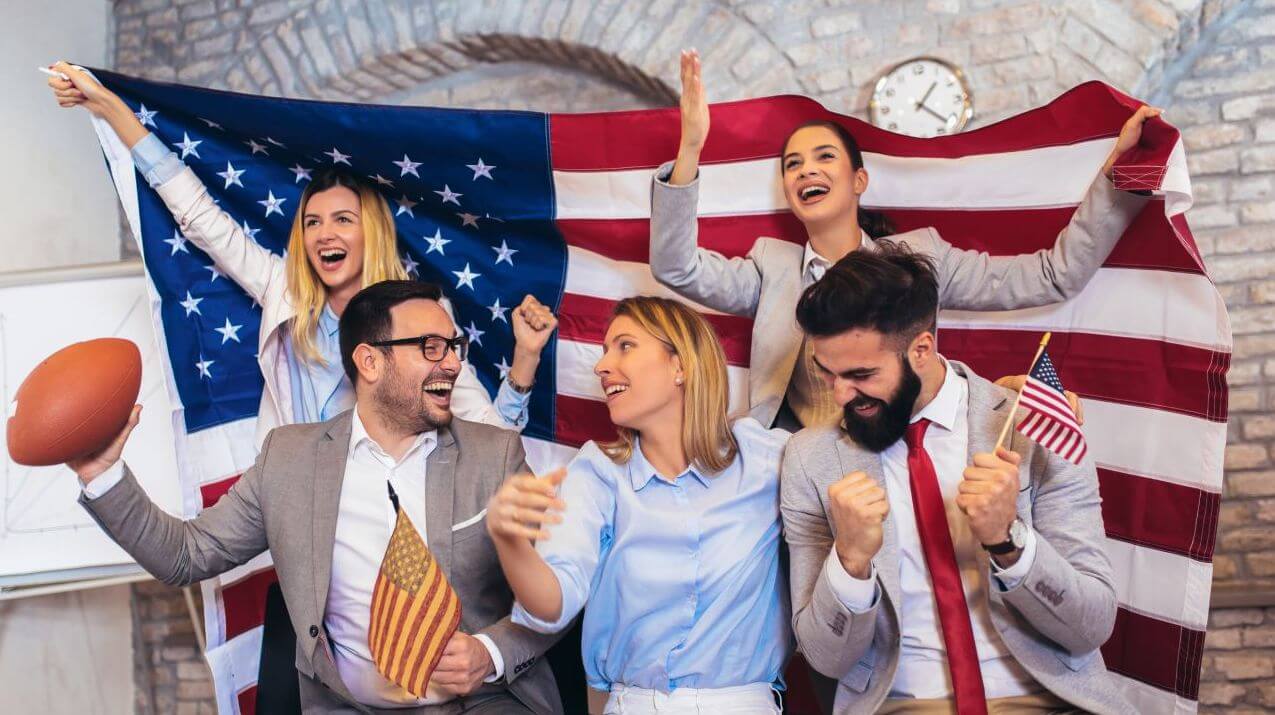 For many in the US, the Super Bowl is the event of the year. For online store owners and marketers, it provides a unique opportunity to reach a large and engaged audience. 
You don't need to be one of the big brands to profit from Super Bowl-related advertising and merch. Small and mid-sized businesses can benefit from the buzz created by this year's Super Bowl as well. 
From social media campaigns to in-store promotions and trend research, we'll provide a practical Super Bowl marketing strategy to capitalize on the excitement surrounding the Big Game. 
How Are Stores Capitalizing on Super Bowl Promotions?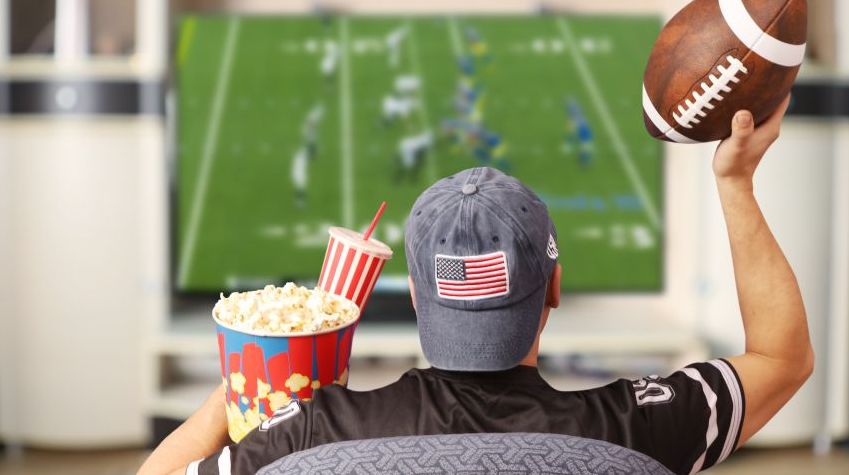 POD merchants can take advantage of the Super Bowl by creating and selling products related to the event. Consider some of the following ideas for marketing campaigns and seasonal products: 
Create designs featuring the colors of competing teams. Don't use logos – they're trademarked (more on that soon). 

Around

one-third

of viewers are more interested in watching the commercial slots and half-time shows than the game. Create Super Bowl marketing campaigns and products with non-copyrighted catchphrases, slogans, and trending themes. Observe memes, jokes, and the best ads.  

Consumer spending in 2022 with snacks and game-related merch rose to

$14.6 million

– make designs with popular Super Bowl foods or snacks, like chicken wings or nachos.
Once you've created the designs, use Printify to customize products and sell the merch on channels like a standalone website, social media, or marketplaces like Etsy, eBay, Amazon, or Walmart.
You can learn about Etsy marketing, how to promote listings with eBay ads, and more marketing tips on our blog.
It's important to start your Super Bowl advertising as soon as possible to build up enough time to generate sales before the event. 
Also, it's crucial to consider targeting different audiences and niches, including fans of different themes, customers from different demographics, and people interested in different Super Bowl-related themes. For example, part of the audience will be interested in the 2022 homage to hip-hop. 
Consider offering limited-time promotions or discounts to encourage people to purchase. 
Super Bowl Marketing Ideas and Tips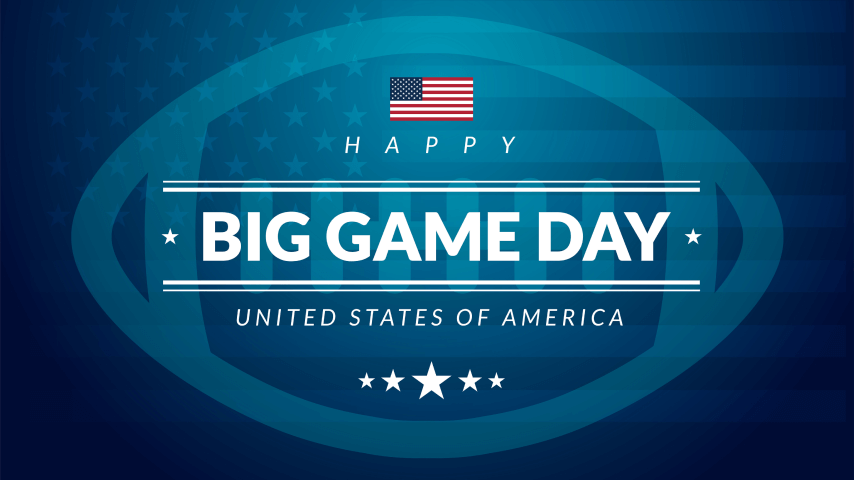 This section will explore some of the most effective marketing ideas and tips for promoting your business during the Super Bowl. 
Whether you're starting with eCommerce looking to generate traffic, or an experienced merchant looking to build brand awareness, these tips and ideas will help you make the most of the Super Bowl.
Stay in the loop with current events, pop culture, and trends for product creation and marketing campaigns.
Be aware of who will be the halftime show headliner and which advertisers are featuring in the Super Bowl ads.
Also, remember the best moments in the past couple of tournaments, especially when posting on social media. 
Finally, be aware of where people will watch the Big Game and the Super Bowl ads. Even though most viewers will follow the games on TV screens, the experience can be diverse as the streaming platforms are gaining terrain on TV viewership.   
Be Careful With Copyright Limitations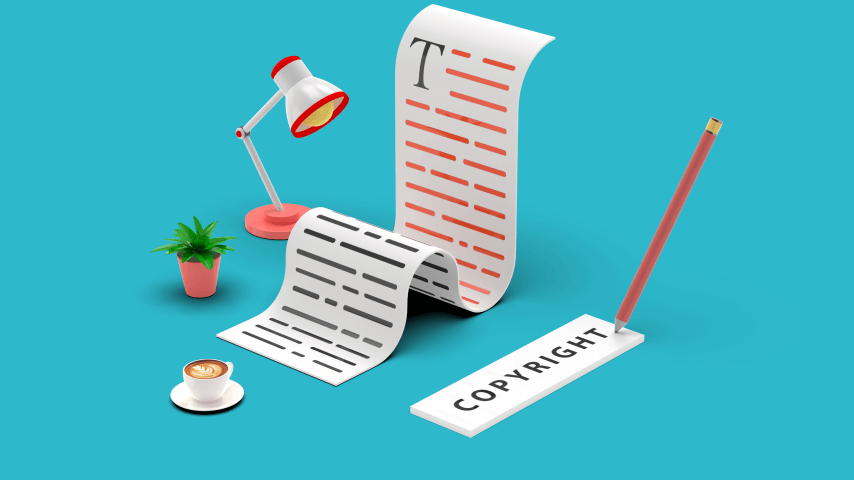 The National Football League (NFL) controls the use of the term "Super Bowl" and related intellectual property, as it's a registered trademark.
Using the term "Super Bowl" or any of the NFL's copyrighted materials in advertising or marketing without permission is strictly prohibited and can result in legal action.
The NFL holds trademarks on around a hundred terms and phrases, including "Super Sunday," "Gameday," "Back to Football," and "1st and Goal."
Placing disclaimers like "This is not an Official Sponsor" after trademarked terms in an ad will not suffice to avoid receiving cease-and-desist letters. The NFL also objects to mere references to the event like "Get ready for the Super Bowl®."
If you want to use the term "Super Bowl" in a marketing strategy, you'll need to obtain a license from the NFL. This license allows you to use the term "Super Bowl" and other NFL intellectual property for a specific time period and marketing purposes. 
If you don't have the license to use the term "Super Bowl," you can still use related terms like "big game," "football championship," or "the final game of the season" to reference it in your marketing strategy. Additionally, you can focus on the themes and elements of the Super Bowl, such as the halftime show, the commercials, and the parties, rather than using the trademarked term itself. 
Finally, the same stands for using the names of specific players – using an individual name in campaigns will require a specific commercial license from the individual. 
Engage With People on Social Media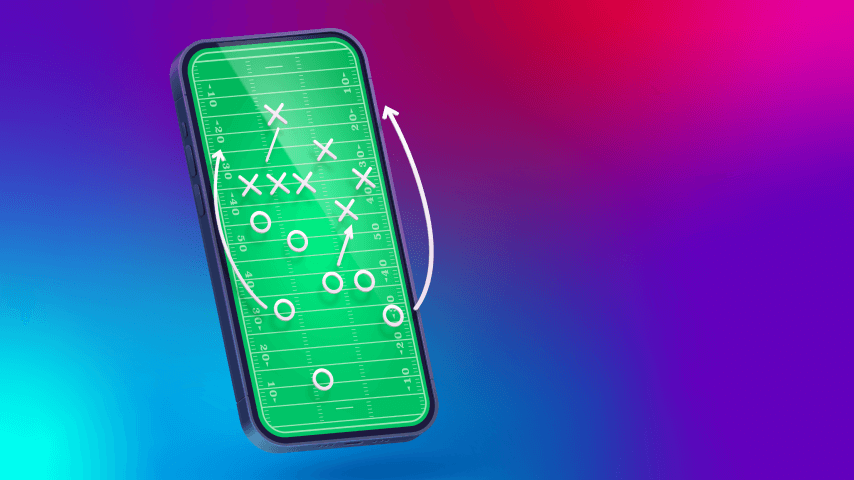 Use platforms like Facebook, Instagram, Twitter, and YouTube to promote deals and products related to the Big Game. This can include creating social media ads, hosting giveaways, and interacting with customers through comments and direct messages. 
Engaging with people on social media when promoting Super Bowl-related products is a powerful tool for a few reasons:
It helps build a sense of community and engagement around your brand, increasing brand loyalty and word-of-mouth marketing.

It allows for direct communication and feedback with potential and return customers. The data from such an interaction helps improve the product and marketing strategy.

It's essential to understand the target audience better and tailor the messaging and brand promotion.

It transforms your brand from a passive advertiser to a part of the conversation. 
Create Super Bowl interactive posts like polls, games, or quizzes that let users actively engage with the content. Such posts can build buzz and excitement, promote products and services related to the Super Bowl, and get more consumers for your brand.
Use Omnichannel Marketing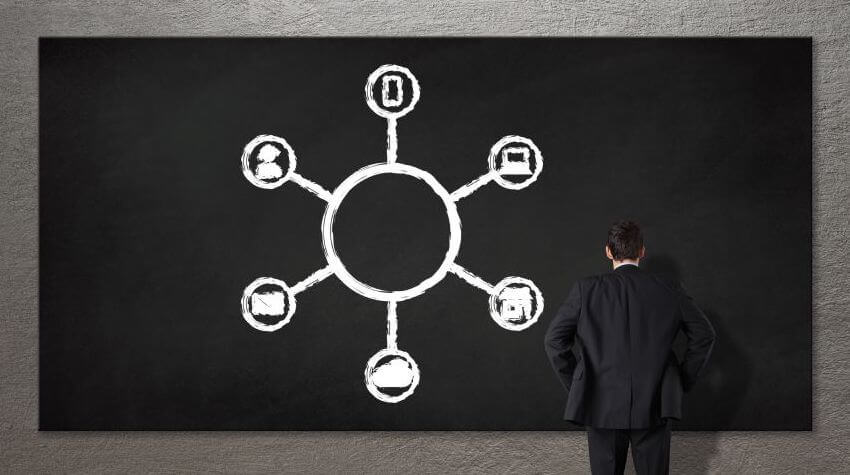 Cross-promote your products on different channels to reach as many potential customers as possible. 
An online store can profit with an omnichannel marketing strategy by using many channels to reach and engage consumers, increase visibility, and drive sales before and during the event:
Email marketing – send promotional emails in the weeks leading to the Super Bowl, highlighting deals and discounts on products related to the event. 

Influencer marketing – partner with sports or entertainment influencers to promote products.

Retargeting ads – show ads of your products to customers who already visited your website but left without purchasing. 

SMS marketing – use apps like

EZ Texting

,

TextMagic

,

Salesmsg

,

SimpleTexting

, or

Twilio

to send text messages to customers with deals, discounts, and promotions related to the Super Bowl.
Optimize Content for Mobile Devices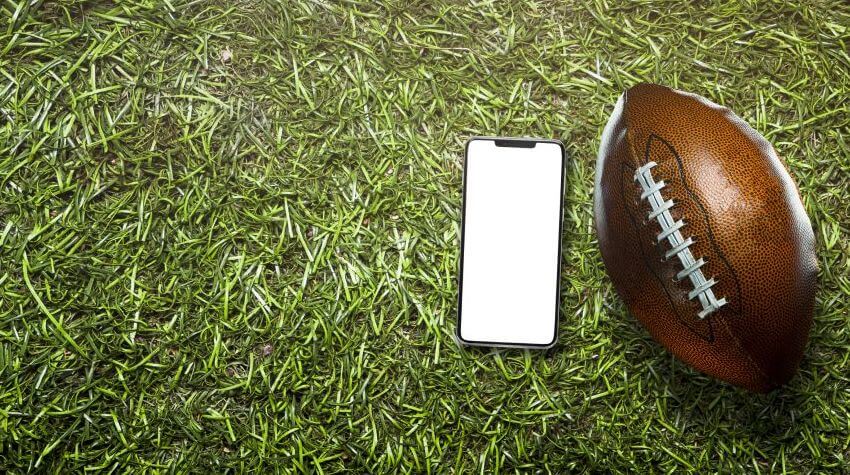 82.6% of North Americans used the internet on smartphones during 2022, an amount that will increase to 90% by 2027. 
People are purchasing more through their mobile devices – mobile sales in the US exceeded $360 billion in 2021. 
Use your website builder and social network resources to format ads and content for mobile devices. Choose responsive templates that adjust the website layout to fit the device's screen. 
Pay attention to the technicalities – reduce image sizes for quick loading without losing quality, and use a single-column layout for pages. Use concise but informative descriptions and titles, and add keywords wisely.  
Finally, use any technological advancement that could give you an edge while making the customers' navigation easier. Create a QR Code or use an app generator on Wix or WooCommerce.
Post on social media immediately before or during each NFL game, especially when the most promising teams are expected to play. These moments have maximum engagement and viewership, as the viewers will discuss the games and Super Bowl commercials. 
Track the metrics during every game and see when your audience is most active, then adjust accordingly.  
The same stands regarding the best time to post on Super Bowl Sunday – post during and before the game, noting the best commercials and the halftime show.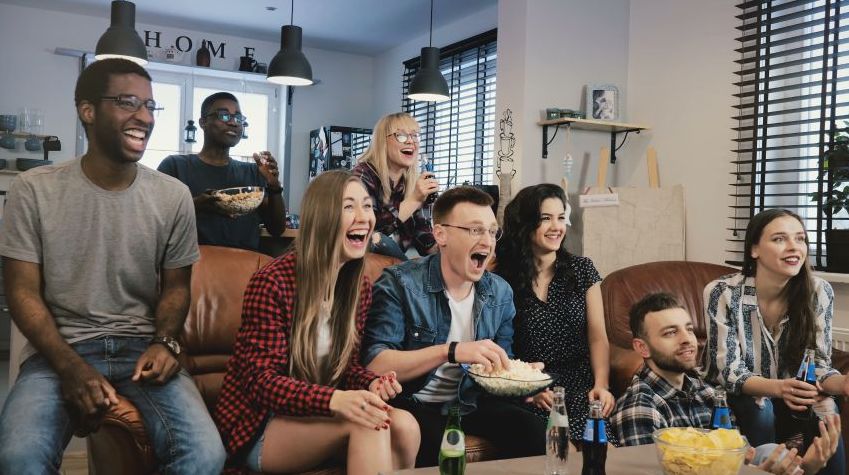 In 2022, 27% of Americans said their favorite part of the big game was the TV commercials – that makes up 32 women and 23 men. The same research showed that one-third of Americans aged 18-29 favored the Super Bowl ads over the games.
That means marketers and brands should aim for a broader target audience than football fans. The Super Bowl represents different things for different people. Develop your own marketing strategy adapting the message for your niche, whether it's more related to a celeb superstar or actual sports.
Use a Bit of Humor in Your Advertising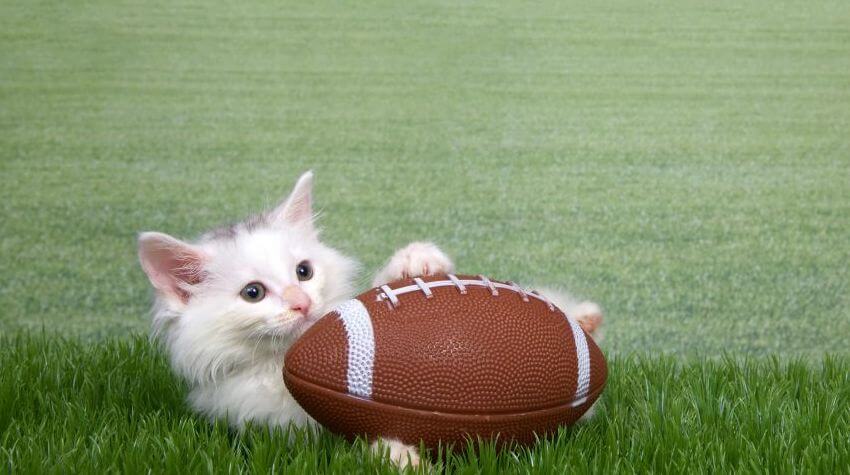 Of course, that will depend on your branding strategy and target audience, but try to make the viewers laugh. 
Many brands display a lighthearted side during a Super Bowl commercial, as that will entertain viewers. 
The audiences expect marketers to create funny campaigns during the Big Game. Capitalize on that.
Score With Your Customers During This Super Bowl
You don't need to be one of the big companies to profit from Super Bowl-related advertising and merch. Small businesses can benefit from the buzz created by this year's Big Game. 
Focus on the Super Bowl ads worth attention, increase your engagement on Twitter, YouTube, and Meta, and score with the most-watched TV event in North America. 
Count on Printify to assist you on your eCommerce journey. Sign up, create products inspired by your favorite Super Bowl ad and start selling now.
Share the article
Topics