Design custom mugs for yourself or make money online with branded mug printing for your eCommerce store. Create, order, and sell personalized mugs with Printify.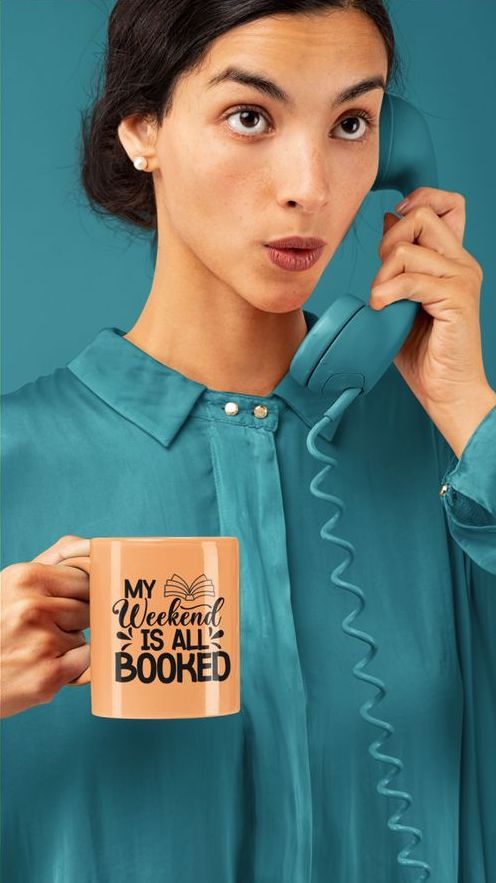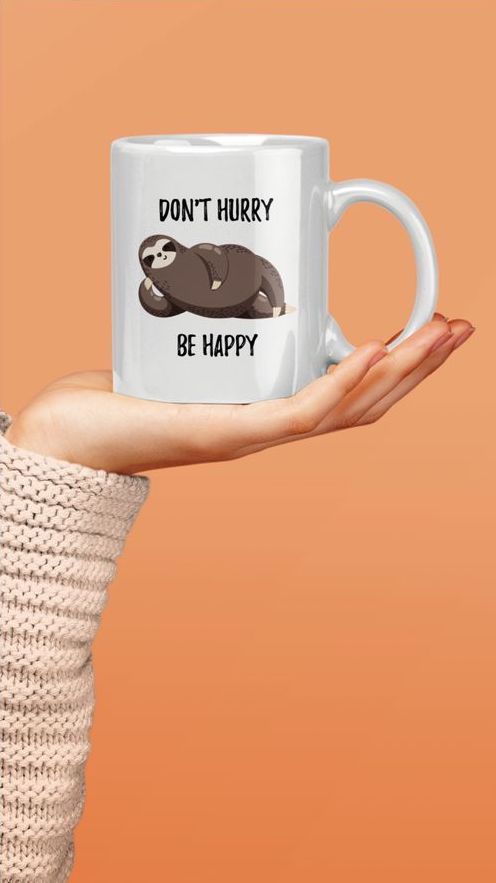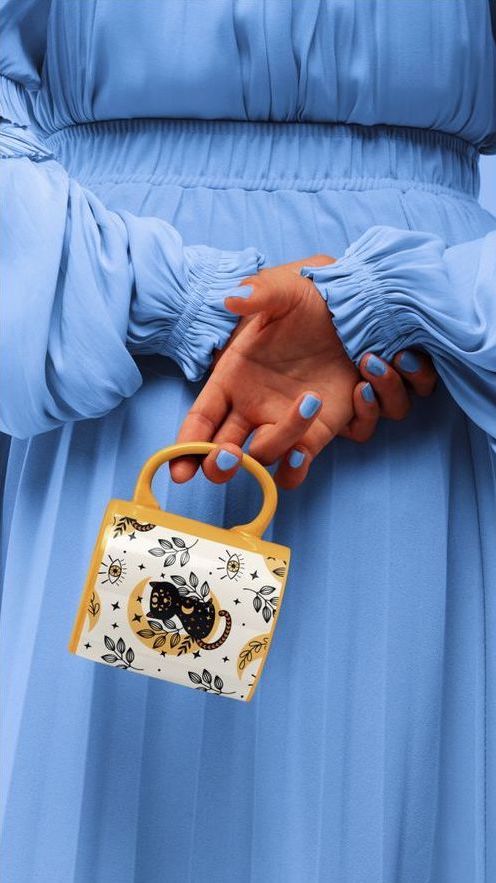 Personalized Mugs With No Minimum Order
Printify maintains priority for every order, no matter the quantity. Order one custom mug with a design for your morning coffee, or order multiple for your store, charity, or public events.
Design Your Own Mug With Printify
Define your own aesthetic with our dedicated list of wholesale custom mugs – there are endless limits for design options. Mix and match drinkware and details of any type to suit your needs, from friends and family use to business. Explore our custom mugs and find more products in our Catalog.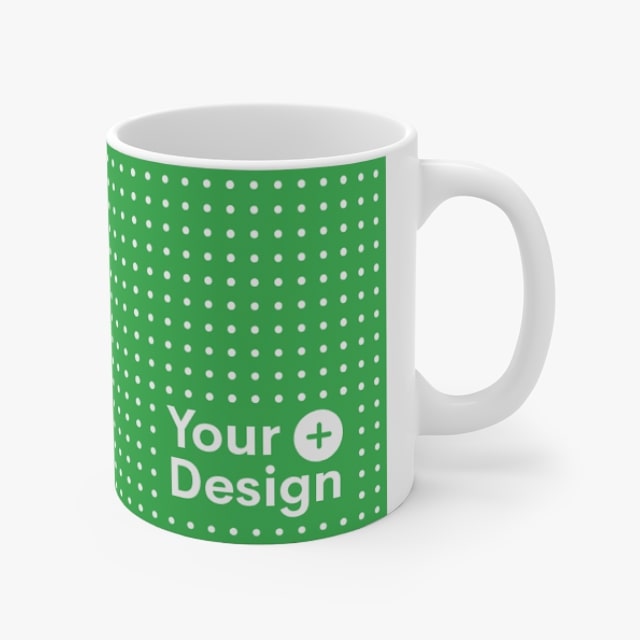 Choose personalized coffee mugs for their versatility. Our classic custom coffee mugs are by far the most recommended drinkware. They make perfect gifts or long-term essentials for any household. 
With multiple manufacturers to choose from, design your custom coffee mug on a glossy black or white ceramic with rounded corners and a c-shaped handle. All print options are dishwasher and microwave-safe.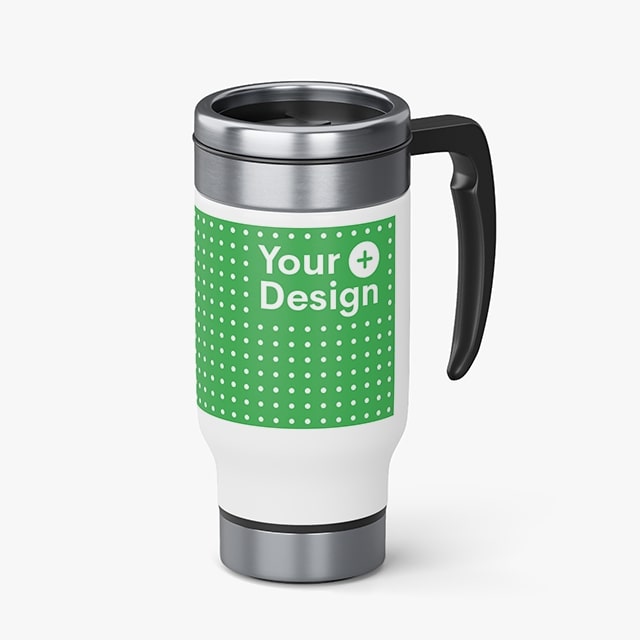 Take your beverages to go with these great options for daily commutes or a one-time adventure. Our travel mugs come with a white enamel finish, giving off a bright shine for your unique designs or a fun quote.
Made from stainless steel with inner plastic insulation and a leak-proof lid, these will last beyond heavy usage.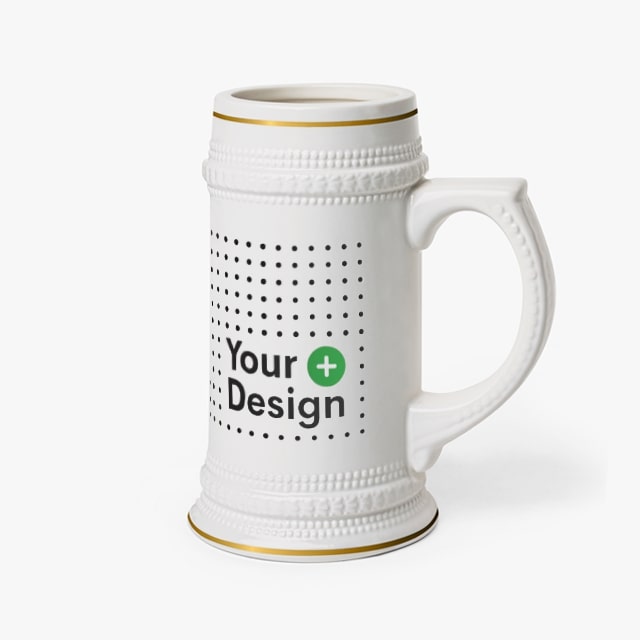 Share memories of late evenings by celebrating with our selection of custom beer mugs. Match design options with an old-school style to decorate a beverage of the harder variety.
Our selection of beer drinkware includes a tall frosted glass mug with a nice opaque background and a traditional beer stein with gold-colored detailing.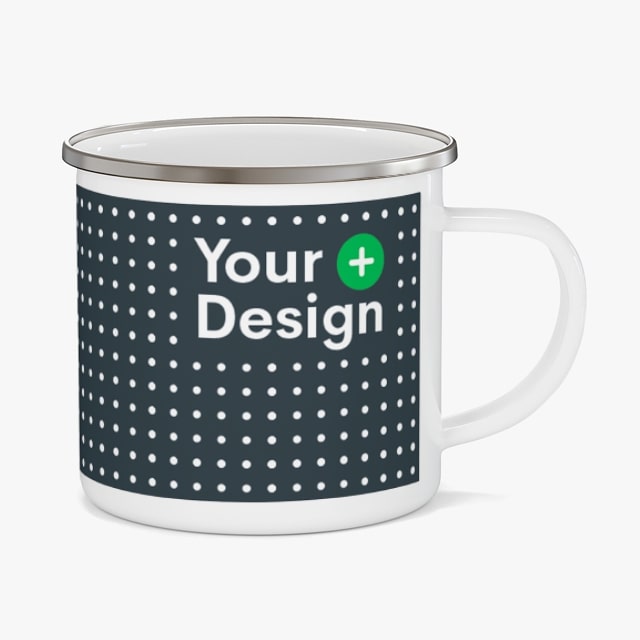 Take your designs a step further in durability with modern outdoor enamel mugs – ideal for the travel and camping niche. The enamel glaze provides a glossy finish, perfect for your brand or creative images. 
Made with stainless steel or cold-rolled steel plate, these mugs are good for wear and tear, dishwasher safe, and resistant to rust – ready for a campfire coffee wherever the road leads.
Fulfillment Service You Can Trust
Bring the holiday cheer from a trusted print-on-demand network – sign up along with eight million other satisfied merchants and designers.
I don't have to invest the money I can't lose into my business. With Printify, I only pay the fulfillment fees, and the rest is all profit.
I really appreciate working with Printify on my brand. Afro Unicorn was only supposed to be my design on a white shirt. It is so much more. Printify allows me the time to run the business and not work in the business.
Printify helped me start a completely hands-off revenue stream. When you spot a niche that you want to enter quickly, you don't have to worry about buying stock or equipment.
Printify Premium has helped my profit margins tremendously, and spending $20 a month has probably saved me over $200 a month.
Using Printify saved our struggling business of 6 years and gave us more time with our family.
I like Printify products because they tie in with our organisation's message.
I love the Printify Mockup Generator. It keeps everything consistent and allows me to keep my brand looking sharp and professional.
3 Easy Steps to Order Custom Mugs
Creating a custom mug is an easy process. With clear instructions from designing to printing, you can finalize the process in three simple steps.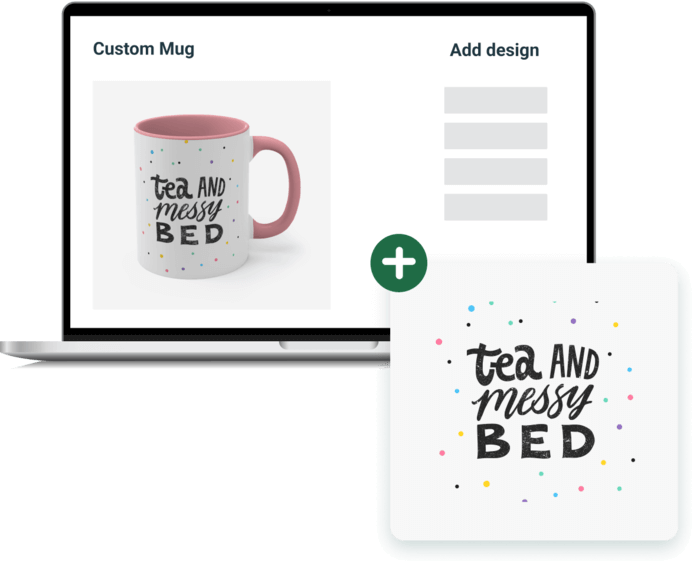 Create a free account with Printify and register with your details and billing information. The free signup offers access to all major print-on-demand features and fulfillment services.
Go to our Printify Catalog and filter for Mugs in the Home and Living category. Select based on your preferred manufacturing style, Print Provider features, production costs, and ratings.
Apply your designs using the Printify Mockup Generator. Upload your image, drag it onto the product template, edit borders, fonts, and sizing before previewing and clicking Save. Go to the My products page on your account dashboard to order your mug.
From clever slogans, comic book-inspired art, and photography to family occasions like Christmas, Mother's and Father's Day. There are no limits to the designs you can print on a custom coffee mug.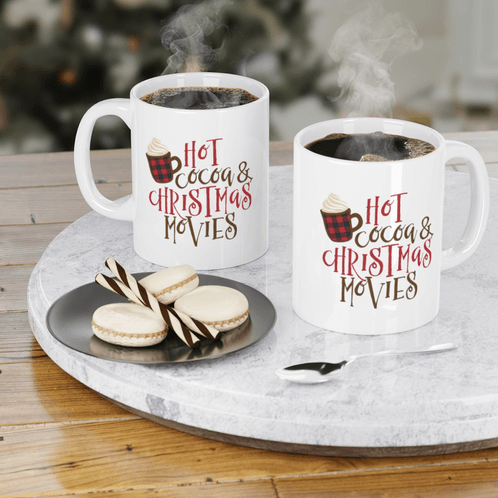 Personalized Christmas Mugs
The winter holidays are best paired with lovely messages, quotes, personal photos, or simple holiday symbols. Christmas mugs are a seasonal hit around the world.
Cat parents appreciate just about anything that shows affection towards their furry feline friends. Use this to your advantage. Create personalized mugs with whiskers, pawprints, and all things cat.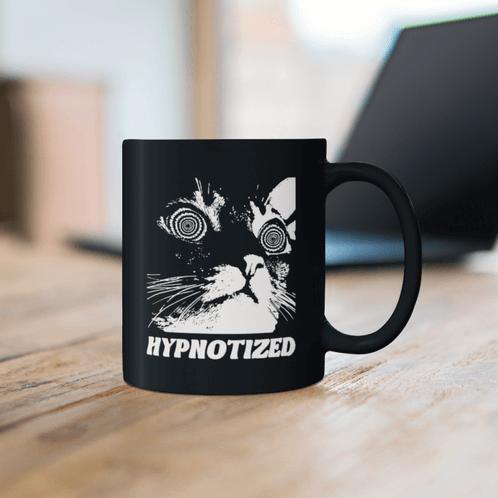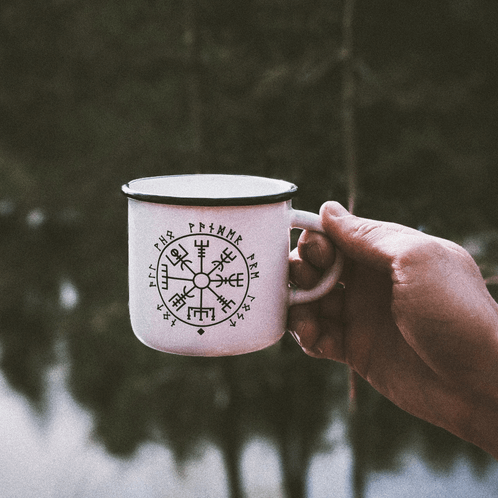 Enjoy nature and the outdoors with custom camping mugs. From personalized designs to nature-themed templates, a bonfire, bear, or tree can go a long way on a custom camping mug.
Gifts don't get more personalized than one with the recipient's name. Personalize coffee mugs with simple first and last names, or include statements like Best Husband or Wife.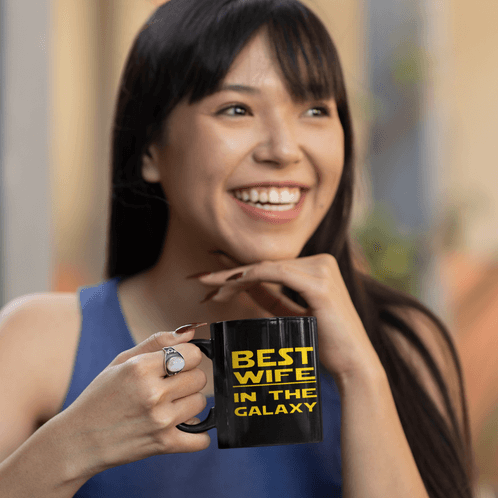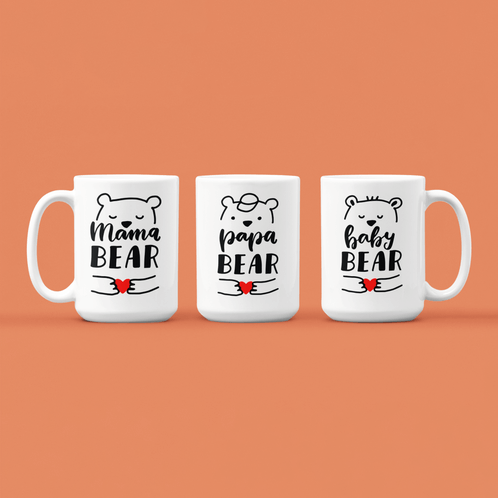 Bring loved ones together with custom designs for everyday use, birthdays, special occasions, or holidays. Use fun statements like The Spoiled One or nicknames, unique photos, and pattern designs.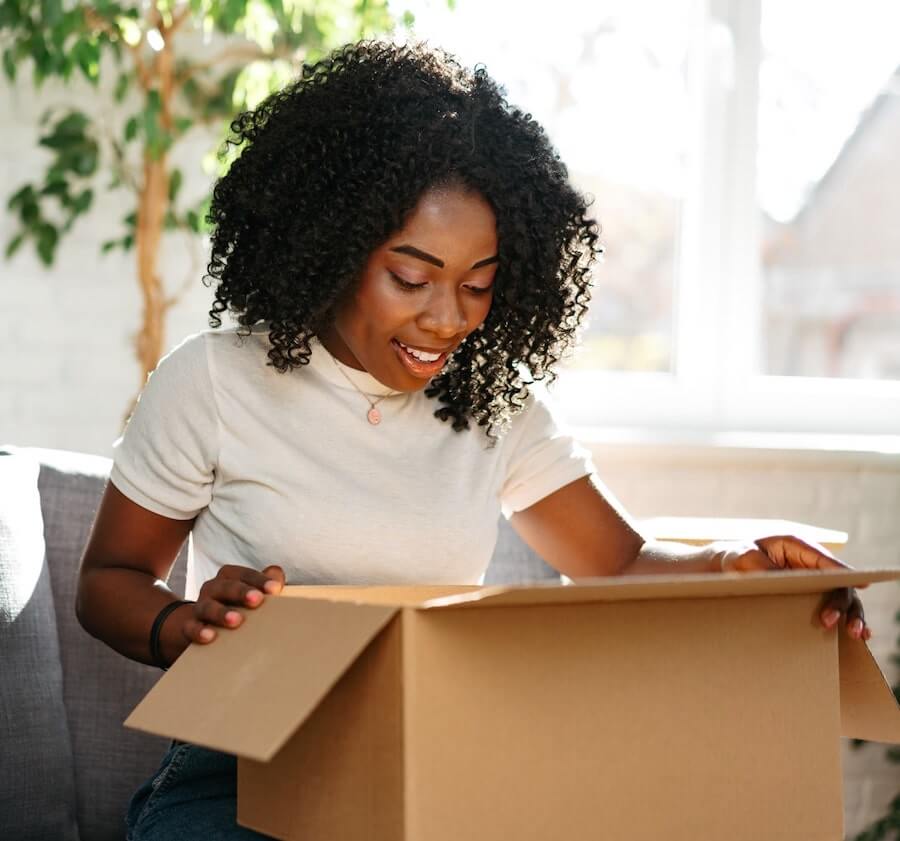 Order Custom Mugs in Bulk
Custom ceramic mugs are a crucial product for office supplies and living essentials. Order sets to supplement birthdays, conventions, households, merchandise, and non-profits.
Printify offers personalized mugs with bulk order discounts and zero inventory requirements. Profit from a spectacular design idea for community building or advertising.
Using eCommerce channels to sell personalized merchandise follows a growing trend of serving niche communities with custom imagery and brand loyalty. Additionally, customers are keen to bring their own tumblers and coffee mugs to shops to support sustainability.
The global market for kitchenware, including mugs and teacups, is expected to grow annually by 4.02% until 2028, with a current 2023 market revenue of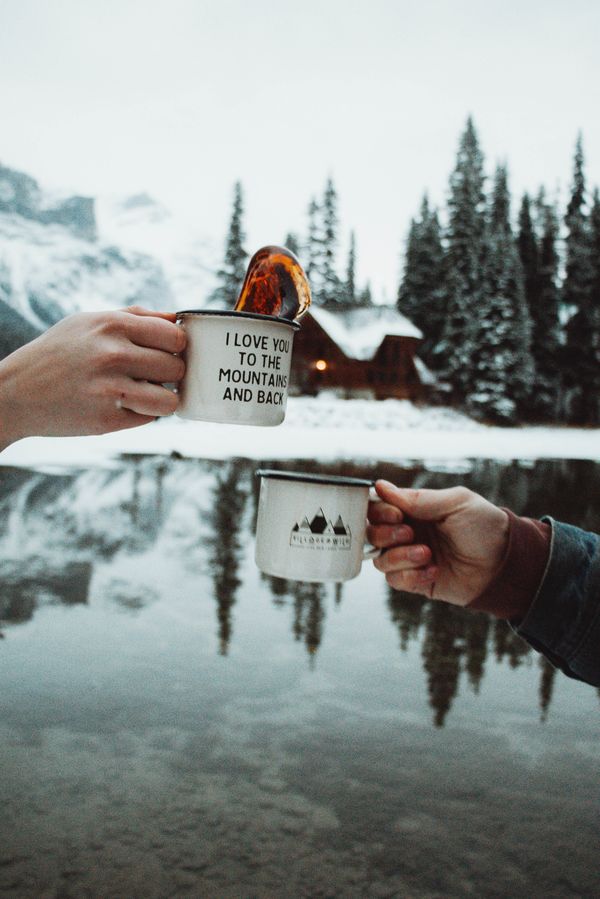 View our wide range of POD products. Create a unique collection for customers, business partners, fans, family, or personal use.
Looking for a specific region?
Launch an online store for custom mugs right away. Printify is equipped to manage your sales through our automated production and fulfillment partners. Start a custom mug business and taste your first sip of eCommerce success.