The mug market is booming and our high-quality custom mugs are most affordable in the market. Available in different sizes and colors.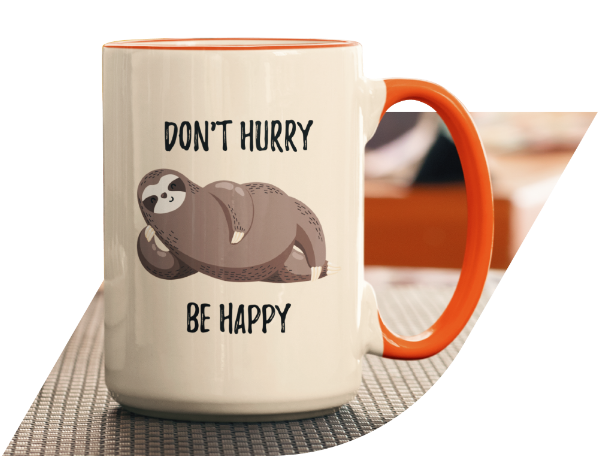 Design Your Own Custom Mug
Personalize your own custom coffee mugs with your design to sell on your e-store. Find our selection of custom photo mugs on our Product Catalog from established print providers such as SPOKE Custom Products, Printed Mint, WPaPS, District Photo, and OPT OnDemand. Printify handles the fulfillment and shipping of mugs with your design, directly to your customer.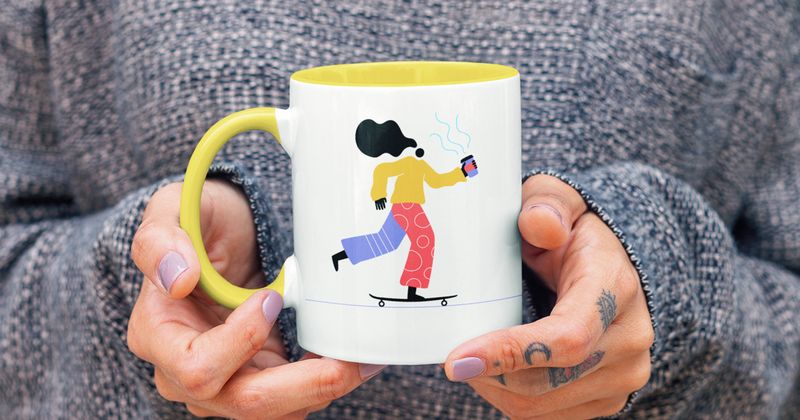 Create Your Own Custom-Printed Mug
Add a touch of romance to your store with this beautiful  custom mug with its unique heart-shaped handle. Add your photos or favorite saying and make your loved one feel appreciated with every sip. Available in white, this 11 Oz custom-printed mug is great for any type of beverage.  Whether you want to target high seasonal sales on Valentine's Day or target milestone anniversaries, there's no better way to do so, than this romantic, heart-shaped custom mug.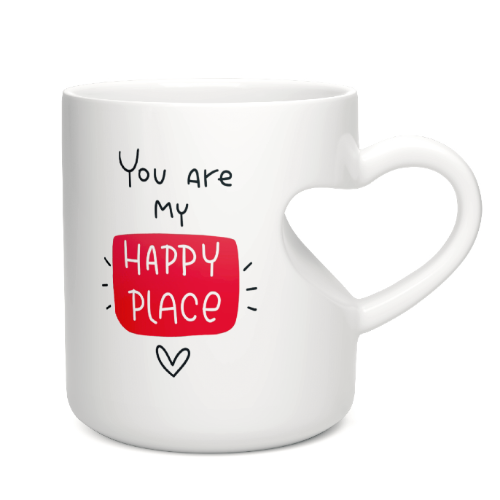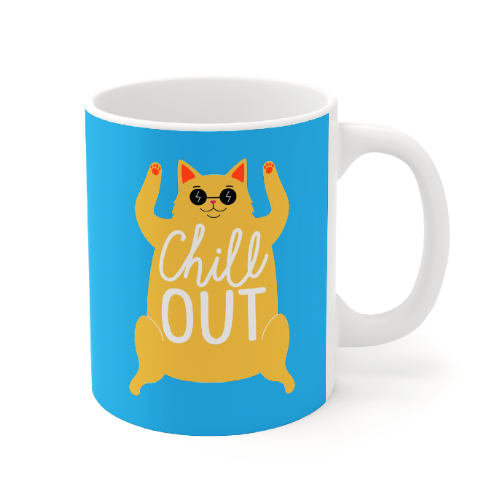 There's a new mug in town; one that improves the already significant seller margins while retaining the highest grade of quality. A classic bestseller, this custom mug is for the customer that can't start their day without their cup of hot joe. This custom-made mug is made of white, durable ceramic and comes in 11oz size. Place a witty and eye-catching design to make it the perfect gift for every true coffee or tea lover.
The bigger the mug, the bigger its appeal as when it comes to coffee, more is always better. This large custom coffee mug comes in a 15oz size and is made of white, durable ceramic. Place the large mug in the dishwasher for breezy cleaning or in the microwave to effortlessly heat up your beverage; all this big custom cup needs is your custom design and you got a big hit for your store.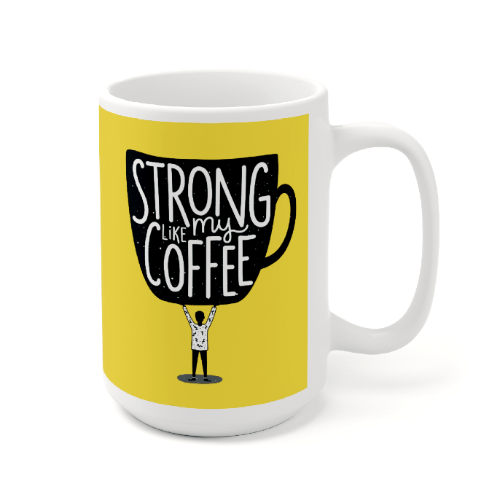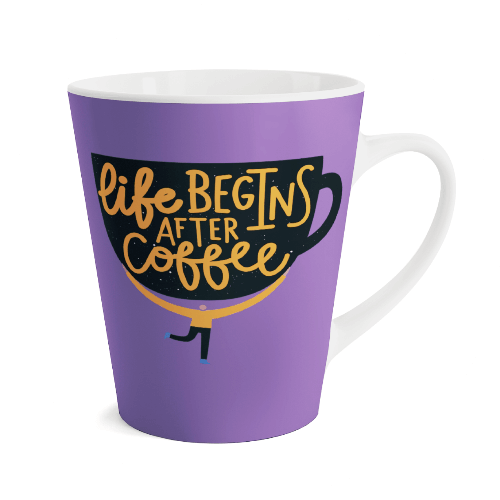 A true coffee lover knows that each variety of this aromatic drink deserves a special cup. Appeal to your coffee-savvy connoisseurs by giving them what they need; this custom-made latte mug. Made with durable ceramic, these custom latte mugs can become an instant hit for any coffee lover; all they need is your personal touch.
Add your design to this custom-made coffee mug and create your own version of a kitchen staple. This cool c-handle mug is perfect for coffee, tea, and hot chocolate. With a capacity of 11oz, a white base to easily translate intricate designs into a high-fidelity print, these custom mugs are perfect for both individual and merchandising use.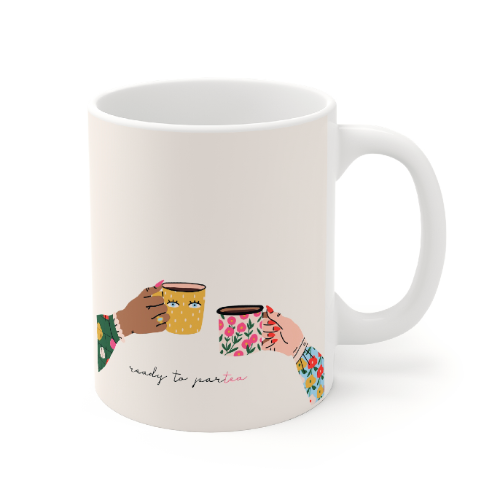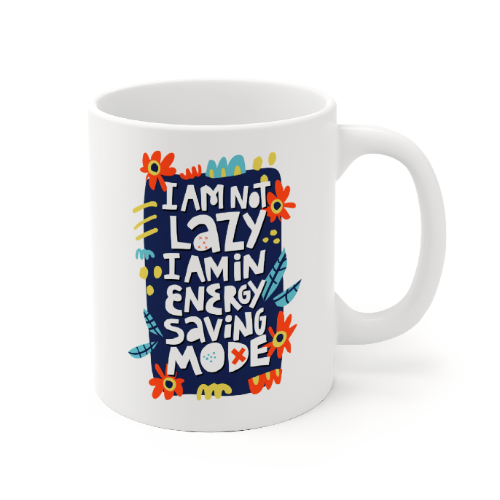 How about taking over Europe and expanding your business? Now is the chance for you to create custom ceramic mugs and sell in the EU thanks to our expanding Print Provider network. Located in Europe, fulfilled by OPT OnDemand, this printable coffee mug is available in 11oz and 15oz. Printed with high quality sublimation technology for pristine fidelity in your designs, and large smiles for your customers.
With a colored handle and matching interior, these printable accent mugs add some extra stylistic flair to your sipping routine. Available in 11oz and 15oz, these two-tone custom mugs are treated with a special ORCA coating that ensures pristine printing results that are long-lasting as they are good-looking.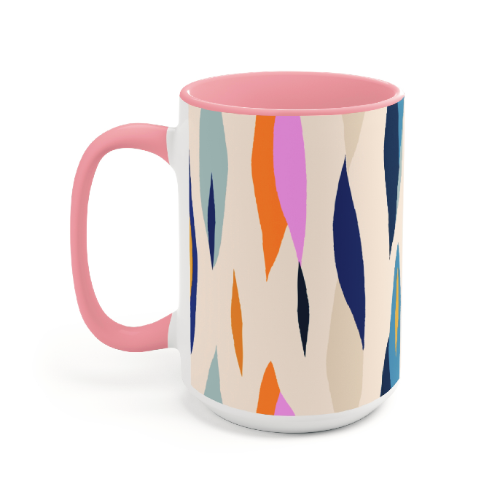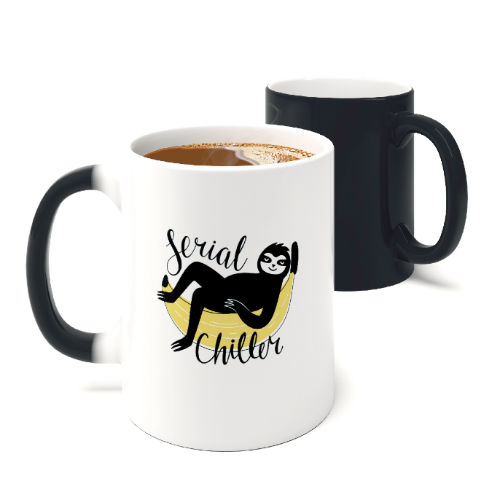 Custom Color-Changing Mugs
Some say it's science, others still believe in magic. This custom mug puts on a color-changing show every time it accommodates a hot drink. Add your own design and create an enchanting custom cup for both kids and adults who still appreciate a good gimmick. Available in 11oz, and for those with insatiable coffee thirst, in 15oz.
The adventurer's staple, and the explorer's trusty sidekick – the enamel mug. These custom mugs can accommodate 12 ounces of your favorite pick-me-up elixir while you're surrounded by wilderness. Made with top-tier stainless steel and enamel coating, these mugs can take on your character with vibrant custom prints.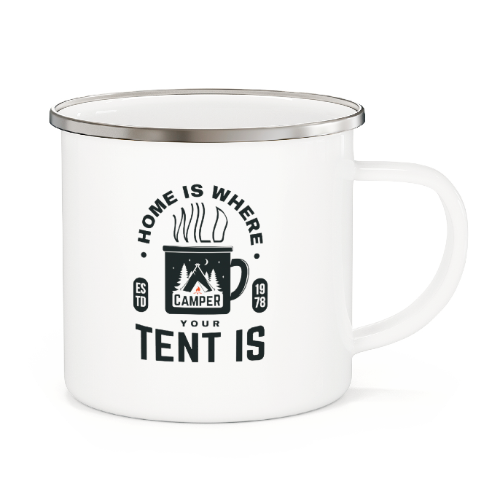 Why Are Custom Mugs An Ecommerce Staple?
Mugs exist in every single kitchen – from ordinary homes to professional establishments, they are as essential as a roof is on a house. When it comes to eCommerce, custom mugs are a highly versatile option that can cater to categories like personal gifts, seasonal celebrations, family themes, names, movies, and anything in between.
Custom mugs are also popular as a promotional product by companies and marketers. Many choose to give away free custom logo mugs with a printed design that conveys their brand message. Every time people use these items, they see the brand's promotional message; a surefire way to raise brand awareness for free.
Custom mugs are one of the most sold merchandise items. According to Statista, general merchandise stores were forecast to reach a revenue of almost 2.2 trillion USD globally. In the US, consumers spent 860 billion USD with US merchants that had an online presence – an incredible 44% upward spike when compared to 2019. 
This should encourage any small entrepreneurs to start their own businesses and a great product to start with, is of course creatively designed custom mugs.
Make Your Own Custom Mug With Printify's Mockup Generator
If you are interested in creating custom mugs with pictures, then our free Mockup Generator is the perfect place to start. The tool is so easy to use it works on a drag and drop basis.  
Once you're in the Mockup Generator, start loading existing designs you may already have; whether they're stored on your desktop, your hard drive folder, your Google Drive, or your Dropbox – our Mockup Generator seamlessly connects with all options.
After you load your design, you can go ahead and further customize it with custom text in different fonts, or even additional photos.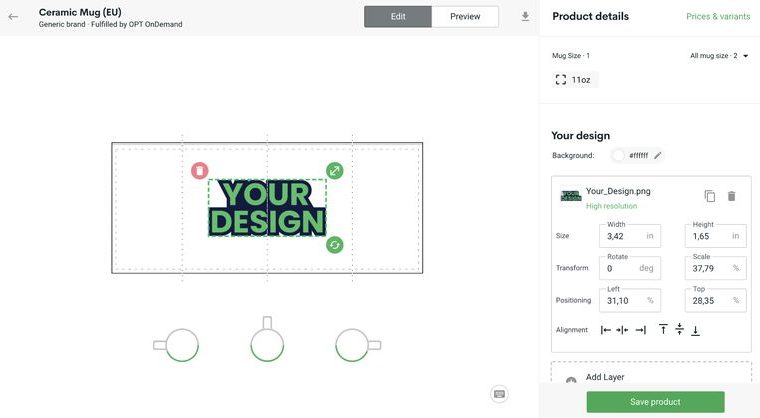 Not Sure What to Design?
Shutterstock Has Your Back
No pre-existing design? – No worries, it's super easy to create your custom ceramic mug design from scratch. Plus, Printify is also integrated with ShutterStock, one of the biggest visual libraries of stock photos that you can unlock to bring your ideas to life.
Once you are finished designing your custom picture mugs, go right ahead and publish them on your eCommerce store or order a sample for yourself to make sure everything is up to par. When everything is ready-to-go, you can have your product up & running in your store, no matter what the platform you chose; Wix, eBay, Etsy, Bigcommerce, Shopify – Printify is seamlessly integrated with all major platforms used around the world.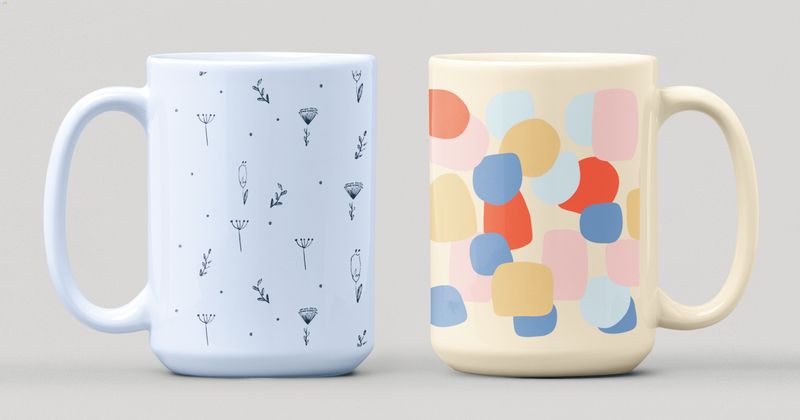 How to Ensure High-Quality Prints for Your Custom Mugs
Follow these simple directions to make beautiful designs and create profitable custom mugs using the free Printify Mockup Generator.
Pick the custom mug you would like to make and ensure that your designs fit the requirements for a high-quality print. Each product on the mockup generator has the size requirements indicated at the bottom right of the user panel. This ensures that you pick the best pixel size for a high quality print.
Once you apply your design, you may opt to see the preview to check the placement and sizing to ensure it looks exactly how you want it.
When using the "Preview Mode" to view your custom mug designs, you can not only preview it from different angles, but also get high-quality product images for your store.
Once you make a sale, your custom mug will be produced and shipped directly to your customers. You won't need to worry about pre-stocking your custom mugs for storage, you can freely design as many custom mugs as you want for your store.
NOTE: Designs do not fully wrap around the mug. For best/seamless results, please adjust your designs to match the base color of the mug.

Create Your Own Mug Design for Free!
Custom Mugs With No Minimum
Print on Demand is a modern business model for many online stores today. According to Statista, retail e-commerce sales worldwide amounted to 4.28 trillion US dollars and e-retail revenues are projected to grow to 5.4 trillion US dollars in 2022.
With the right ideas and design, you too can have a custom mug store that keeps the demand high and makes you a good profit. It only makes sense to take advantage of such an opportunity.
Custom mugs with no minimum: Because POD means your products are fulfilled per order, you may wonder if you can order cheap custom mugs in bulk. The good news is custom mugs with no minimum order amount are readily accessible with print on demand. This means that no matter how large your business gets, you'll never run out of stock on your custom mugs. 
The second advantage of custom mugs with no minimum is bundling; a marketing tactic used to boost sales by adding multiple items in a single set. Take the couple's coffee mug design idea for example, each of the custom mugs is designed with a cute message for the other partner which encourages the customer to buy them together. 
Custom mugs with no minimum enable you to use this type of marketing as much as you want without worrying about inventory. With the Print-on-Demand model, fulfillment of printed products – ranging from tshirts, hoodies, shoes and dresses as well as household items such as custom mugs, pillowcases, blankets and stickers – is done only after the sale has been completed. 
Once your customer buys a custom ceramic mug from your online store, the order is sent to your chosen Print Provider, who begins the process of production. This business model is ideal for small business as it eliminates the need for bulk storage or inventory, a large sum in capital, and enrollment of shipping partners. You only need to make your custom-printed product and market it.
Design Tips for Better Custom Mugs
Custom mugs can be sold with seasonal designs to create a whole collection your customers won't be able to resist. They can also be bought for personal use by customers who want to add a cool twist to their everyday morning routine. 
When thinking of ideas for custom mugs, consider clever slogans, comic book-inspired art, photography, seasonal celebrations such as Christmas, events such as Mother's or Father's Day,  graphic design trends, and more. There is virtually no limit to the unique images you could print on these custom photo mugs. Finding inspiration for a good custom mug product line is one of the fist steps to starting a successful Print-on-Demand mug business. 
Below we've listed some of our own design ideas that can help jumpstart your imagination and create your own inspired designs.
Custom Mugs for Sarcasm Lovers
We all know them, the Chandlers of our group – we love 'em as much as we do their quick-witted humor and they deserve their own customized mugs. Get your sharpest puns, your dark or dad jokes ready and with a creative font, make a custom mug that speaks to your audience's inner Charlie Sheen.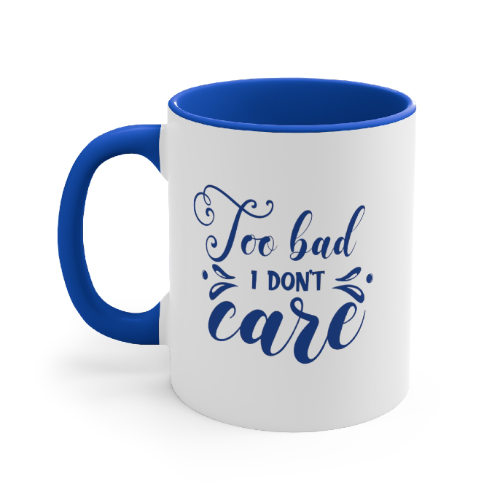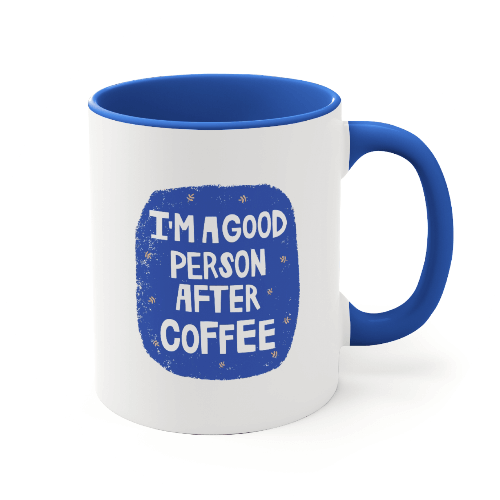 Custom Coffee Mugs for Non-morning People
Some people thrive by waking up with the roosters, others consider an early wake up to be a society-imposed blight. No better way to appeal to an audience that is united against mornings (and why not Mondays?) than with a custom mug that plays on that sentiment. From grumpy cat designs, to clever one-liners demanding coffee before anything – sky's the limit.
Cute Customized Mug for Pet Lovers
No other audience is as passionate as pet parents. From simply adding the cutest picture you can take of your own kittie, to designing adorable puppy art, to adding clever pet-related taglines – you can appeal to a vast, dedicated community all-year long. Make your own designs and remind your loving customer base what it's all about – fur family.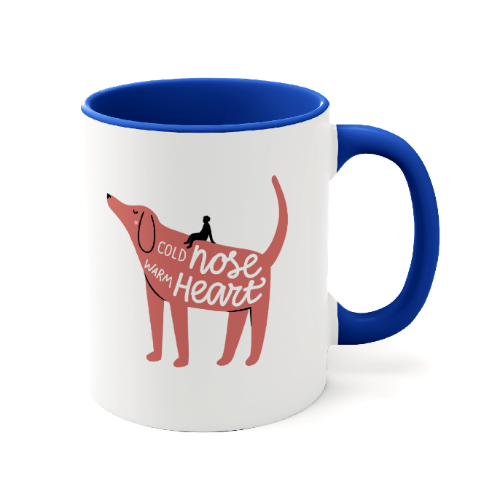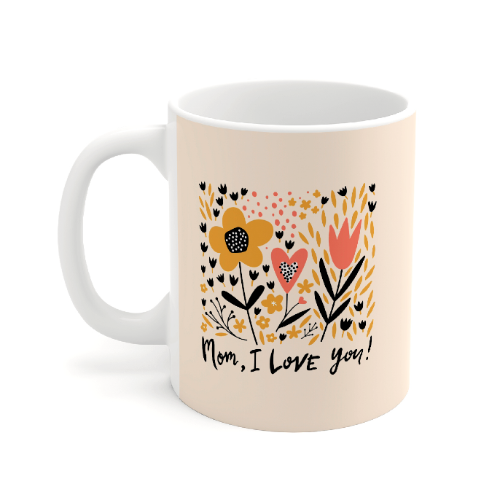 From Christmas and Father's Day to Milestone Anniversaries, Valentine's Day, and Mother's Day you can customize your mugs to fit right in this season's event. Targeting big yearly events like these, or universal themes like birthdays, can be your big chance at a big profit spike to further fuel your business.
Unique Customized Mugs for Couples
The couples' market is a huge one and it can do wonders for your business. Creating wholesome 2-Piece sets is a great way to add value to your offer and make it stand out. These custom coffee mugs can have great appeal to couples themselves, and can become a smart gift that spreads a smile with every sip. Potential winners include quirky slogans, loving quotes, inspirational sayings, and heart-based designs.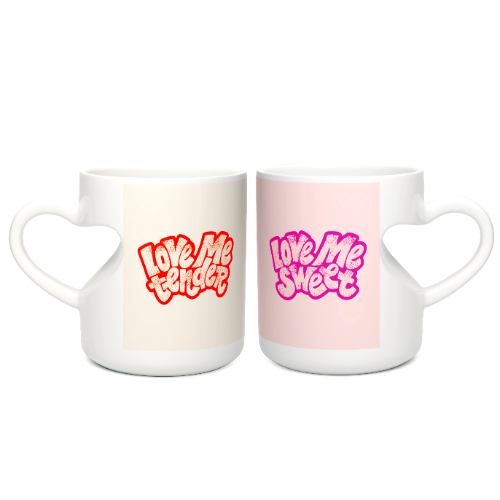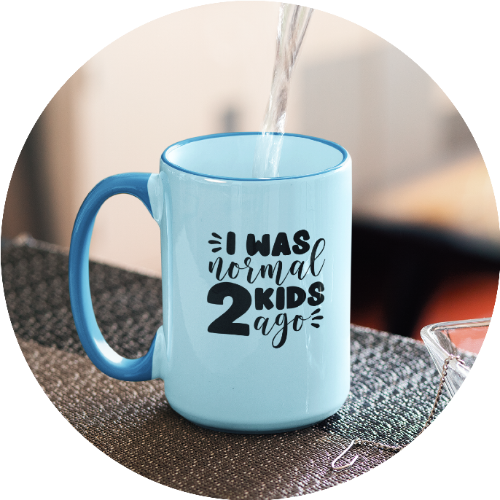 Custom Mug Gifts for Parents
Family themes are a huge hit with parents, and with good reason. There's nothing more heartwarming than silly dad-jokes, family-related designs, and slogans that speak to parents. Pute your own spin and create a customized coffee mug that can sell all year long, and double so when it's Father's or Mother's day.
Custom Coffee Mugs for the Mindful
What do vegans, yogis, and earth-conscious people have in common? An insatiable passion for good organic tea. Adding sacred geometric patterns, slogans centered around well-being and living healthy are all impeccable choices to create custom tea mugs that appeal to a passionate community.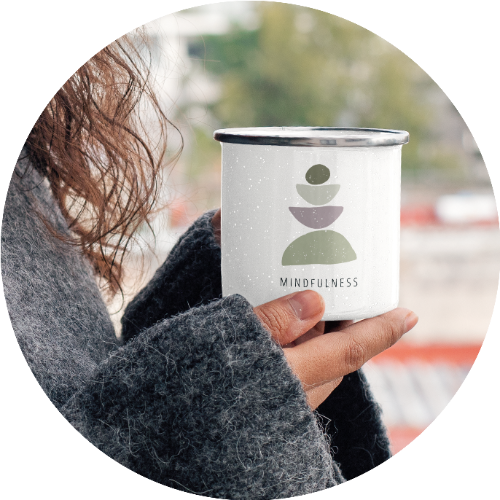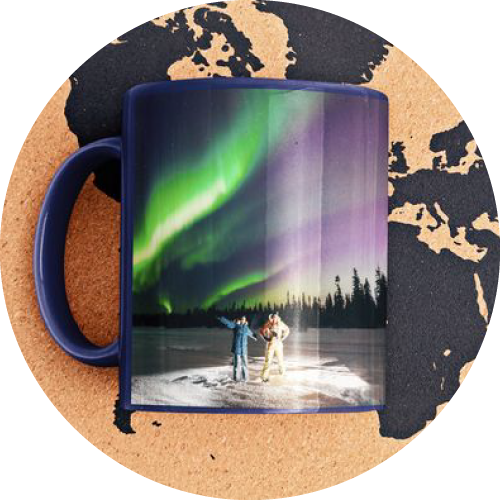 Mugs for Those With Wanderlust
From idyllic sceneries to top-down cartography designs, themes that appeal to travelers are immensely popular. A favorite theme among urban photographers who can utilize their own picturesque material, these custom-printed mugs can help your audience reminisce joyous moments of travelling before the pandemic.
Choose Where to Sell Your Custom Mugs
Once you've picked your best ideas and have designed your first custom mugs for your store, picking an ecommerce platform to host your store is next. Printify is integrated with many of the leading eCommerce platforms that not only host your online store but also equip you with awesome marketing tools to help you sell and scale your business.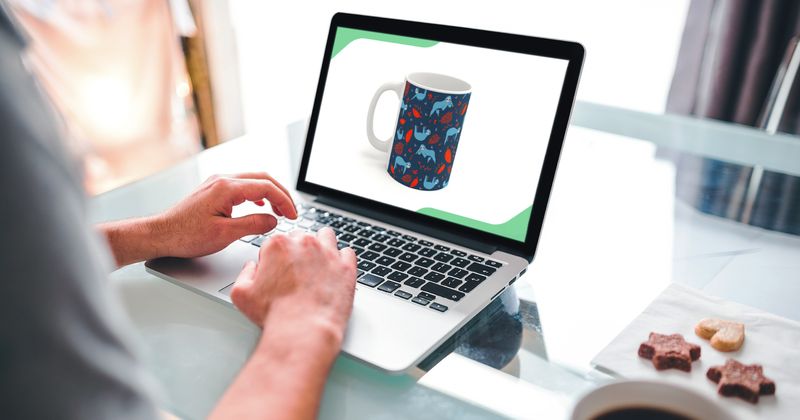 Easily Connect Your Products
You need to reach customers to sell your designs. The best way to do this is by connecting to an eCommerce platform or marketplace. Fortunately, the Printify merch maker supports automatic integrations for Shopify, eBay, Wix, WooCommerce, Etsy, Squarespace BigCommerce and PrestaShop.
Ready to Start?
Start Selling Custom Mugs!
Using Printify you can quickly add custom classic 11 ounce and 15 ounce custom Mugs to your online shop from our product catalog. Printify is well equipped to manage your sales through our automated production and fulfillment partners. Start a custom mug business with a customer base in both the USA and Europe. Here's your chance to brighten up your customers' day with a unique custom mug that brightens their day.
Looking for a specific region?