The mug market is booming and our high-quality custom mugs are most affordable in the market. Available in different sizes and colors.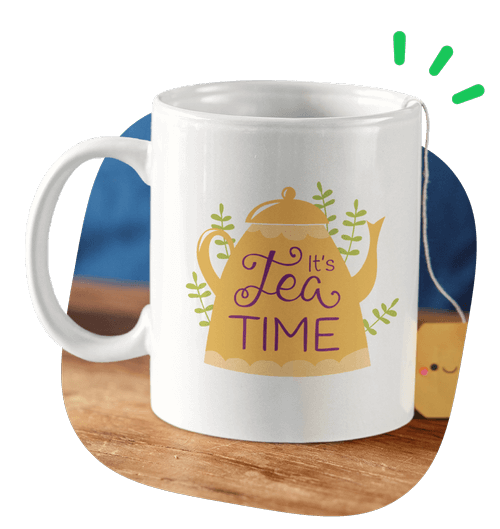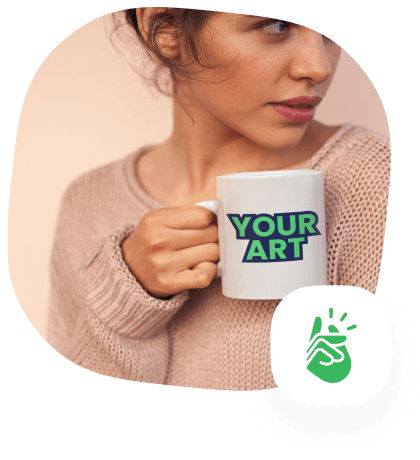 Personalize your own custom mugs with your design to sell on your e-store. Find our selection of custom coffee mugs on our Product Catalog from established print providers such as SPOKE Custom Products, MyLocker, WPaPS, Colorway and OP OnDemand. Printify handles the fulfillment and shipping of mugs with your design, directly to your customer.
Create your own customized mug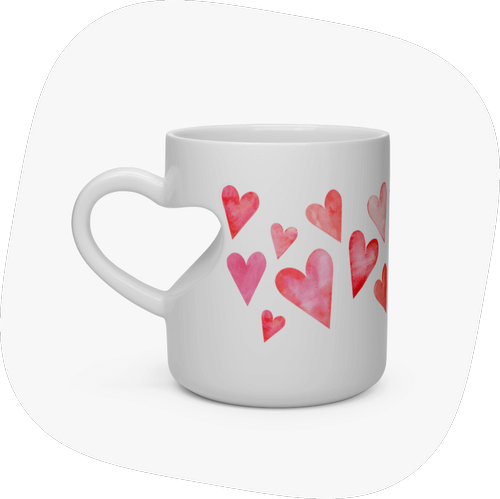 Add a touch of romance to your store with this beautiful heart-shaped handle custom mug. Design it for gifts to a loved one or for the casual customer who wants to have a grip on love. Available in white, 11 Oz ceramic mug is great for any type of hot liquid.  Perfect for seasonal sales in your store because nothing says I am a romantic or happy Valentine's Day than a heart-shaped mug.
There's a new mug in town; one that improves already significant seller margins while retaining the highest grade of quality. A classic bestseller, this custom mug is for your customer that truly believes there's nothing better than a cup of hot beverage in hand. The mug is made of white, durable ceramic and comes in 11oz size. Place a witty and eye-catching design to make it the perfect gift for every true coffee or tea lover.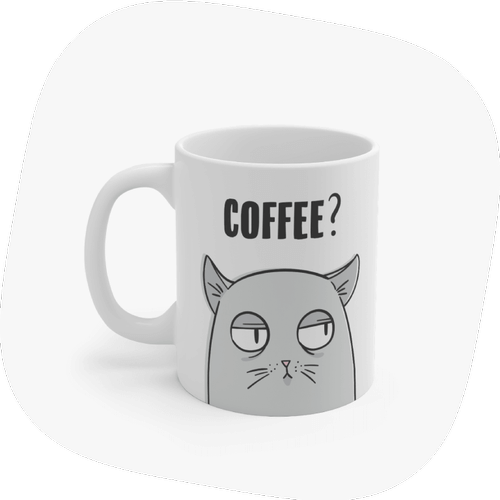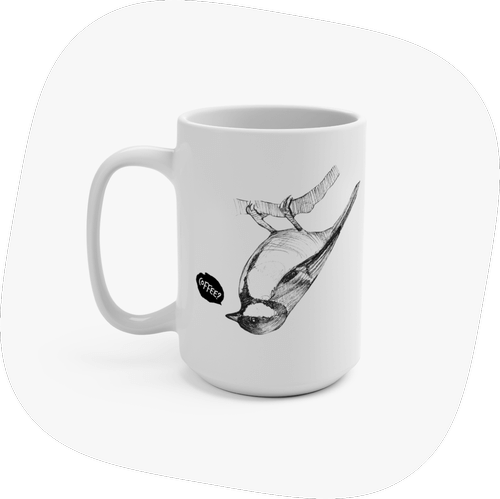 A big hitter in your store could be this huge custom mug for your customer that truly believes there's nothing like too much coffee. Comes in an elongated 150z size and is made of white, durable cerami. Place a cool design to make it the perfect gift for every true coffee or tea lover. This custom Mug can be safely placed in the microwave for reheating and is dishwasher safe.
A true coffee lover knows that each variety of this aromatic drink deserves a special cup. Don't leave out your coffee loving customers with this latte custom mug. This durable ceramic latte mug with high quality printing makes the perfect cup for all latte lovers.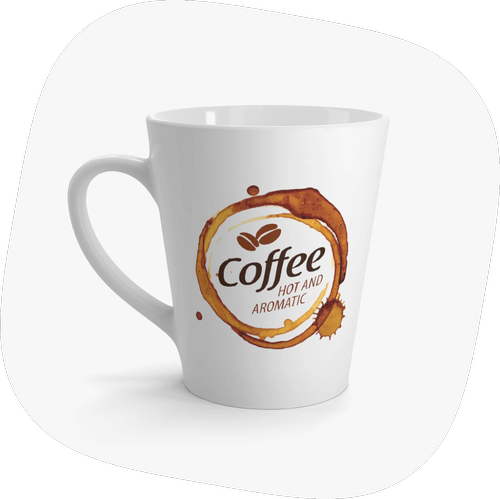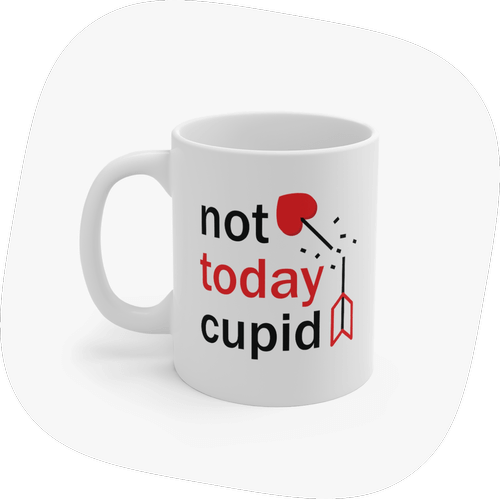 Add this to your store and customize for a busy work day full of coffee. This cool c-handle mug is Perfect for coffee, tea and hot chocolate. Available in the classic coffee mug shape in white and is made of durable ceramic. Also a favourite for brand merchandising as it comes in the popular 11oz size.
The perfect custom for coffee, tea and hot chocolate is now available for purchase in Europe. This is your chance to expand your market and create amazing designs today. This classic shape white is made of durable ceramic and is available in the most popular sizes – 11 oz. and 15oz. High quality sublimation printing makes it an appreciated gift to every true hot beverage lover.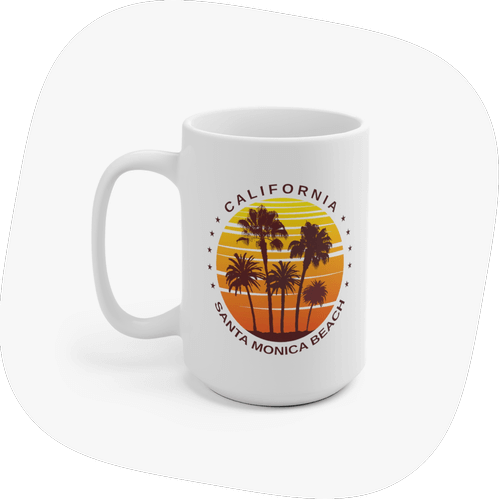 Why custom mugs are popular for eCommerce
People use mugs daily in homes or in any setting you have coffee and other beverages. Custom mugs are amongst the most versatile items chosen for eCommerce. They are great for personal use but also make amazing personalized gifts. Custom mugs are also perfect in sending loved ones a message. They can be personalized with family names as a memento to someone close to you. 
Custom mugs are also popular as a promotional product by companies and marketers. Many choose to give away free mugs with a printed design that conveys their brand message. Every time people use these items, they see the brand's promotional message and it brings people's attention to their brand for free.
Make your own mug with Printify Mockup Generator
Custom mugs are one of the most sold merchandise items. In the US alone, the merchandising industry generated a revenue of 17 billion dollars in 2019. This should encourage any small entrepreneurs to start their own businesses to sell creatively designed custom mugs.
If you are interested in starting a business and showcasing your art on mugs, use our free mockup generator tool. The tool is so easy to use it works on a drag and drop basis. 
The tool is so easy to use it works on a drag and drop basis. Just choose your size of mugs, colors, typefaces, images, etc from your settings and library to create your own design for the custom mugs.
Sign up on the Printify platform to upload your designs and create custom coffee mugs for your store. Once you are finished designing, then publish them on your eCommerce store on any of our many integrated store platforms. You can sell the custom mugs from the shop you opened at these sites or sell them on your own via the Printify API.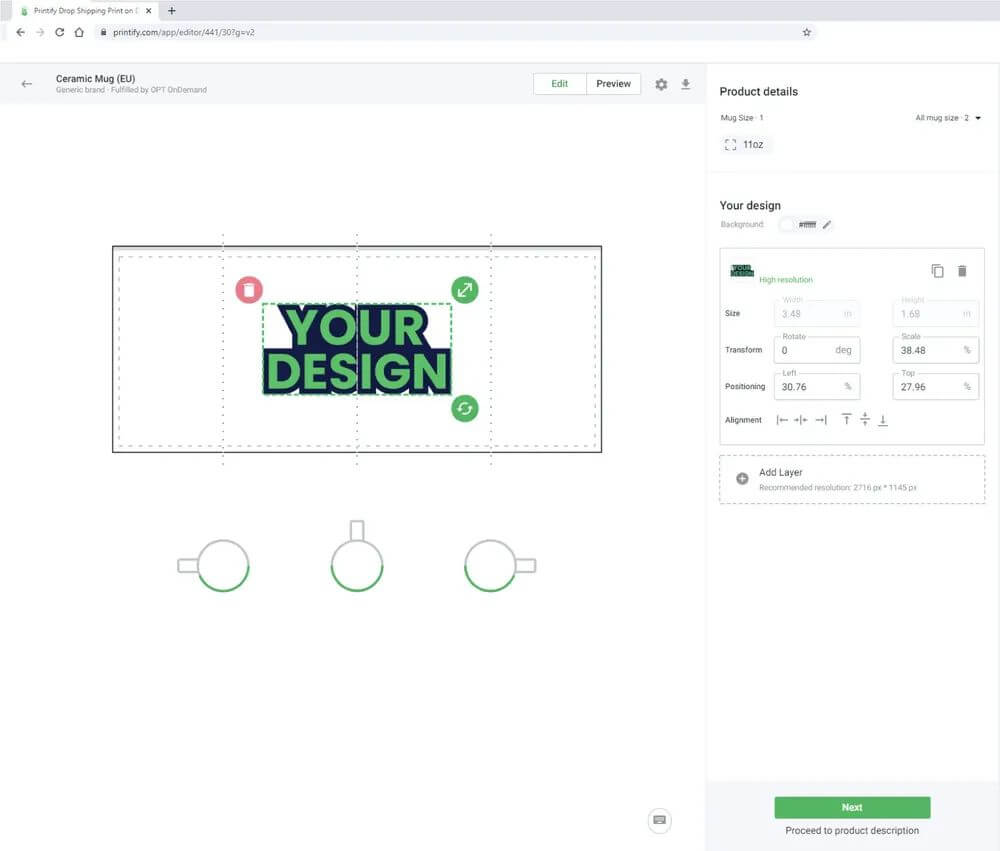 How to design custom mugs with the Mockup Generator
Follow these simple directions to make beautiful designs and create profitable custom mugs using the free Printify Mockup Generator. 
Pick the custom mug you would like to make and ensure that your designs fit the requirements for a high-quality print. Each product on the mockup generator has the size requirements indicated at the bottom right of the user panel. This ensures that you pick the best pixel size for a high quality print. Once you apply your design, you may opt to see the preview to check the placement and sizing and see if it looks exactly how you want it. 
Please note that we also do quality checks for each of your products and we will let you know if it does not meet the printing standards.
When using the "Preview Mode" to view your custom mug designs, you can not only preview it from different angles, but also get high-quality product images for your store. Once you make a sale, your custom mug will be produced and shipped directly to your customers. You won't need to worry about pre-stocking your custom mugs for storage, you can freely design as many custom mugs as you want for your store.
Print on demand mugs with no minimum
Print on Demand is a modern business model for many online stores today. According to official reports, as of 2019, 3.2million online sellers use  print on demand to sell over 60 million unique print on demand merchandising items every day. With the right ideas and design, you too can have a print on demand mug store that keeps the demand high and makes you a good profit. It only makes sense to take advantage of such an opportunity.

Custom mugs with no minimum: Because POD means your products are fulfilled per order, you may wonder if you can order custom mugs in bulk. The good news is print on demand mugs with no minimum order amount are readily accessible with print on demand. This means that no matter how large your business gets, you'll never run out of stock on your custom mugs. The second advantage of custom mugs with no minimum is bundling, a marketing tactic used to boost sales by selling multiple items in sets.
Take the couple coffee mug design idea, each of the custom mugs is designed with cute partner messaging which encourages the customer to buy them together. Custom mugs with no minimum free you to use this type of marketing as much as you want without worrying about inventory.
With Print on demand, fulfillment of printed products ranging from tshirts, hoodies, shoes and dresses as well as household items such as custom mugs, pillowcases, blankets and stickers is done only after the sale has been completed. Once your customer buys a custom mug from your online store, the order goes through our quality check and is then sent to your chosen Print Provider, who begins the process of production. This business model is ideal for small business as it eliminates the need for bulk storage and inventory, a large sum in capital and enrollment of shipping partners. You only need to make your product and market them.
Design tips for better custom mugs
Your custom mug designs should be carefully crafted pieces of work so that they make a lasting impression on your customers. Just randomly deciding on the art is not going to help in achieving your marketing goals. But that's not the only thing that matters. Once you've found your perfect design, making sure they look high quality on the mug is crucial. Therefore, before designing custom mugs for your store, consider these tips:
The design must fit accurately in the custom mug space.

Decide if you wish to cover the entire space or one side of it.

Plan the number of colors to use.

Check if the printed design will be washable or permanent.
With Printify's custom mugs, don't limit yourself to printing your design on only one side of the Mug. Our mockup generator makes it easy to add a full-wrap decoration to your Mugs.
We have durable white and black ceramic custom mugs that come in different sizes with the most popular being 11 ounces and 15 ounces. They all have comfortable handles that makes it easy to hold hot beverages without burning your fingertips. They are microwave and dishwasher safe, so are certain your design will remain a long lasting favorite every time your customer enjoys their coffee or tea.
Custom coffee mug design ideas
Custom mugs can be sold with seasonal designs to create a whole collection your customers won't be able to resist. They can also be bought for personal use by customers who want to add a cool twist to their everyday morning routine. When thinking of ideas for custom mugs, consider clever slogans and jokes, comics, artwork, seasons such as christmas, events such as mother's or father's day,  logos and more. There is virtually no limit to the unique images you could print on these Mugs.
Finding inspiration for a good custom mug business is one of the fist steps to starting a print on demand mug business. The inspiration can come from anywhere but it strikes your mind best when you see some really exciting works of art. Ideas such as the examples below can help stimulate the mind for some creative thoughts. Here are cool ways and examples to design your perfect custom mug.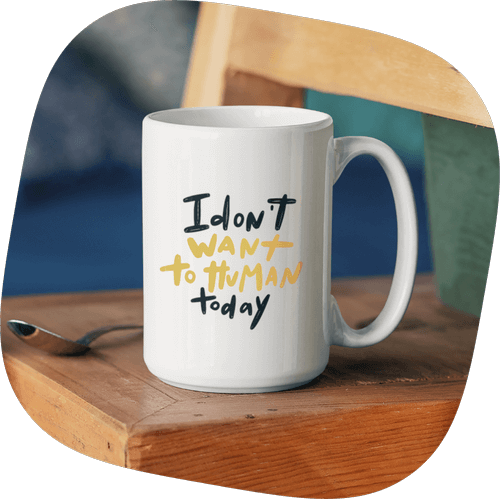 Sarcastic relatable customized mug
Those that are full of sarcasm deserve a coffee or tea mug that truly resembles their nature. Everyday situations can make very good custom coffee mug design ideas and this mug does just that. The white background and black lettering make for a great contrast, but it is the hilarious phrase about sarcasm that truly sets this mug apart. This is an ideal gift for sarcastic people.
Custom coffee mug for non-morning people
Cute designs that speak to very special traits in people make great custom mug ideas. This simply hilarious custom coffee mug idea has everything you need to gift that sarcastic person in your life. This white custom coffee mug is ideal for making the simple and hilarious lettering stand out on the mug, making it great for those who aren't morning people. This is a good option for the non-morning people to enjoy their cup of coffee every day.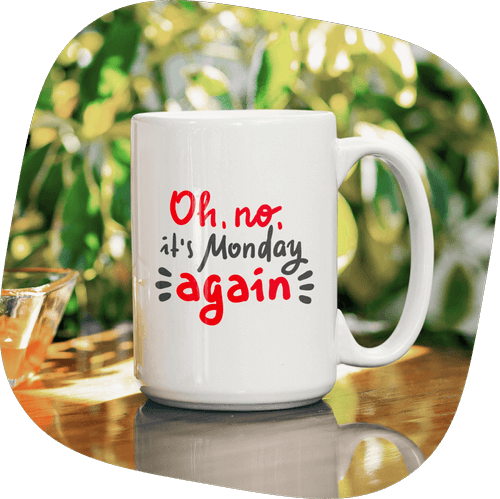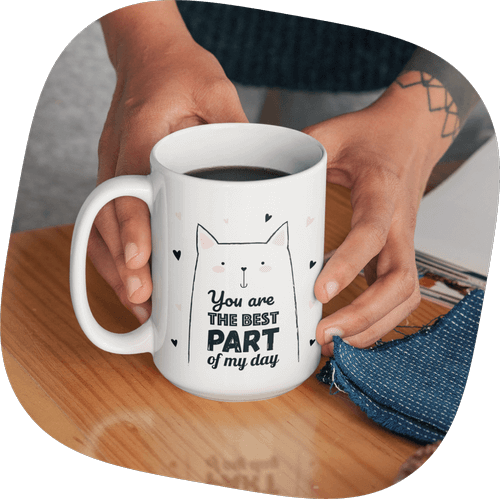 Cute customized mug for cat lovers
All cat lovers need a fun item that displays their undying love for cats. This large coffee mug is a good gift for any kind of cat lover. The simple drawing and the hilarious phrase is enough to make cat lovers laugh at the relatable words. There are so many great designs for funny custom coffee mugs for cat lovers, so you have several options. You can even choose from a different style to best fit the one receiving the gift.
Dog and cat lovers need adorable custom mugs as well, and this design idea doesn't disappoint. In this example, the white mug is highlighted by the light blue sky background with white and gray clouds. What makes this mug so adorable is the cat and dog cartoons falling out of the sky to resemble raining cats and dogs. Customers won't even have to choose between dog or cat lovers, it appeals to both.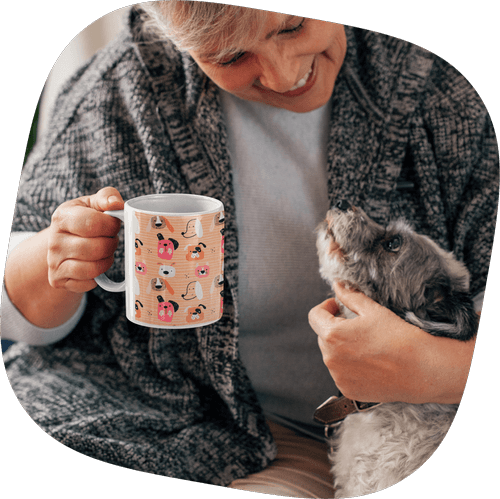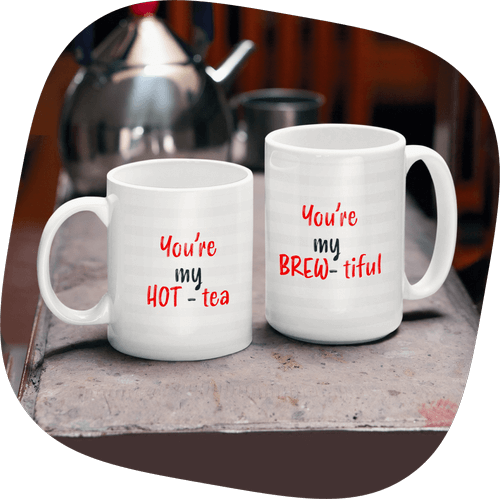 Unique couples customized mug
Maximise your sale potential by designing gift sets for your store. Custom mugs in sets of two for a couple are a great example. They can be bought by the couple themselves or as a gift to a couple. In this example, quirky messages make the custom coffee mugs even cuter. Both mugs are white with black writing to make the words pop. Couples who have a sense of humor will appreciate the couples mugs and the hilarious sayings.
Custom mug for the office
Design custom mugs for those that want to give it to someone in the office as a gift.  Great office humour such as this hilarious saying about a chair spinning is enough to make office workers chuckle. Custom coffee mugs are inexpensive as well, which makes it an ideal gift for those on a budget. Adding a simple design is a great option as well.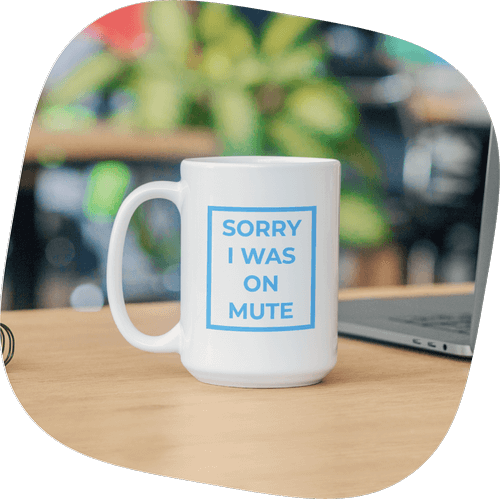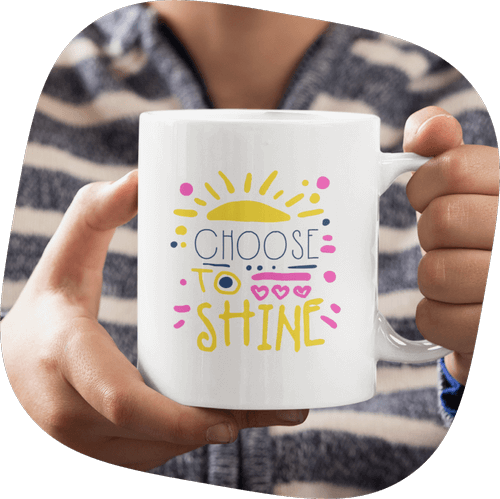 Custom coffee mug with uplifting phrases
Design the best custom mug for those that need a little pick-me-up. You can add as many awesome phrases to help lift up the spirits of those around. You will find that this custom coffee mug idea is best-suited for office settings. The phrase discusses how awesome someone is and encourages them to keep their chin up.
With Father's Day coming up soon, finding a good gift for your dad isn't always easy. If he's a coffee drinker, custom mugs can make a great gift. As one of the funny mugs you can design, this is great for describing how much your barber dad loves his morning coffee. Design one to hold 11 ounces of coffee. Custom mugs are inexpensive, great Father's Day gifts.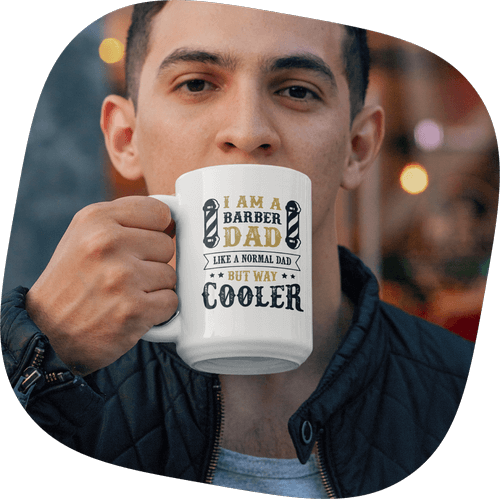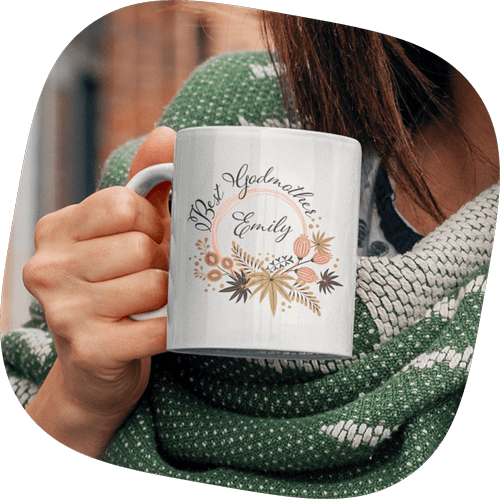 Say thank you to your chosen god-parents in the cutest way because even godmothers need an adorable mug too. This beautiful custom coffee mug design is both hilarious and classy. Make it as adorable as possible with cute flower motifs and hand-written calligraphy. This is perfect for any godmother who simply loves their coffee. Who wouldn't want to be called the "best godmother"?
Choose where to sell your print on demand mugs
Once you've picked your best ideas and designed custom mugs for your store, picking an ecommerce platform to host your store is next. Printify is integrated with many of the leasing platforms that not only host your online store but also equip you with awesome marketing tips to help you sell and make good money. Here's a quick run down of some of our integrated platforms and the types of sellers who tend to go for them. 
Many artists choose Etsy because it is a great online marketplace "home-made" feeling print on demand items. It is a popular choice for sellers really unique selling points that set them apart. With Etsy, you also get marketing tools that help gain quick exposure.
Shopify is currently the largest online e-commerce platform in the world. It is a good choice for  creatives who want to own their sites and have a bit more creative leeway on how to brand their storefront. With Shopify you can also have your own domain name and get access to advanced sales metrics and analysis. 
Wix is the platform for those who would like a fully custom-looking site with a little more help from renowned designers. They have 500 designer-made templates that give you a variety of options for designing your store. Use their inbuilt site editor to make sure your template-made site looks as uniquely yours as possible. Wix is usually preferred by sellers who want a very high-end look for online stores.
If you however already have an ecommerce website and wouodn;t want to transition to any other platform, pick Woocommerce. It is a free online shop plugin for WordPress that enables you to host your own website on the WordPress site and is not tethered to any other platform. For those more technical and would prefer a completely independent web host but still want to use Printify, the Printify API is another great option.
Start selling custom mugs!
Using Printify you can quickly add custom classic 11 ounce and 15 ounce custom Mugs to your online shop from our product catalog. Printify is well equipped to manage your sales through our automated production and fulfillment partners. Start a custom mug business with a customer base in both the USA and Europe. Here's your chance to brighten up your customers' day, not only with coffee or tea, with a lovely designed full-wrap printed custom mug today.
Looking for a specific region?