Design one of a kind pride shirts for your online store and dazzle the community with pride-themed merchandise today, throughout pride month, and all year long. 
You can't go wrong with pride outfits, from cute and funny shirts to designs with a message and meaning. Spread peace and love with your designs and help make the world a better place, one t-shirt at a time.
Create and Sell Custom Pride Shirts With Printify
Our product catalog currently offers a vast selection of over 600 white-label items ready for your designs. More than 100 products are t-shirts of all shapes, styles, forms, and sizes. From tank tops, v-necks, and baby shirts to t-shirt dresses, shirts with buttons, and various types of sleeves. 
Find a shirt for every taste and person. Celebrate the diversity with all-inclusive pride shirts and send them on a mission to spread love in style.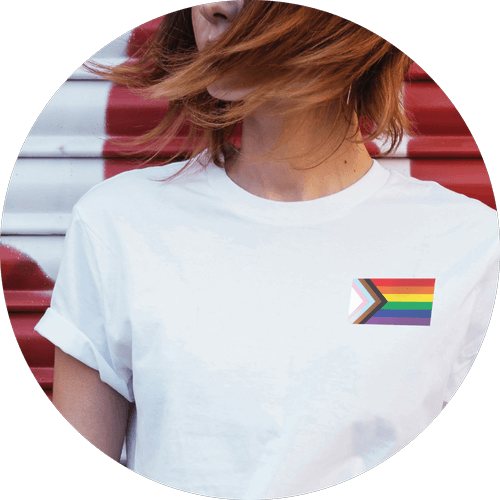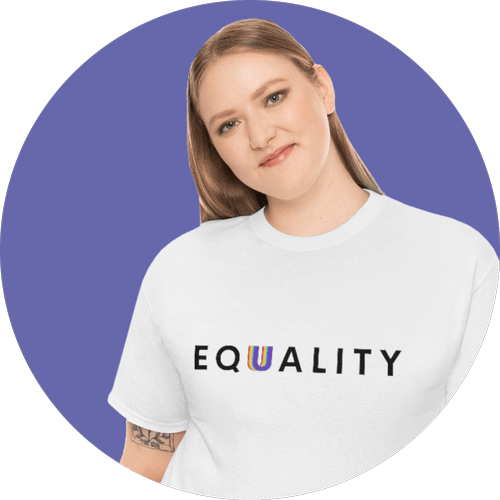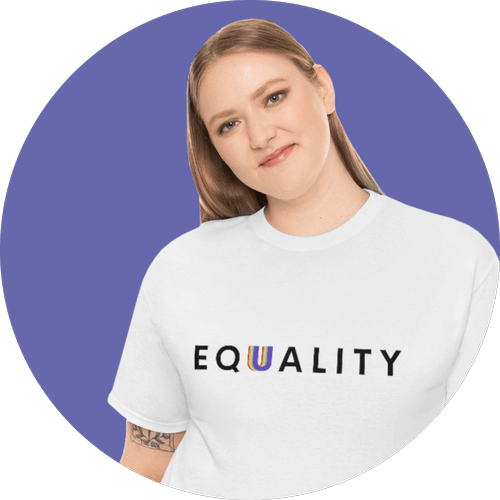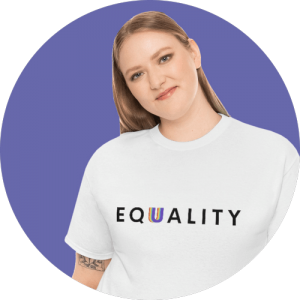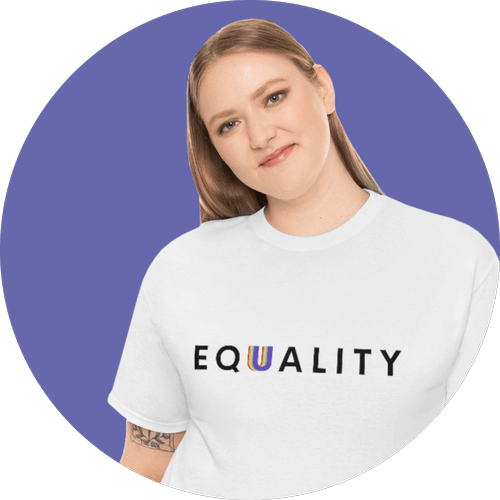 Clothing knows no gender. Anyone can wear whatever they want for any occasion. Delight the community with this 100% organic cotton unisex shirt. It comes in ten different sizes and over 30 color variations depending on the print provider. Add a banger pride design and fill your virtual stock.
Rock the perfect summer outfit with a custom pride Hawaiian shirt and fill your store with shopping enthusiasts looking for something fun. These shirts come in eight sizes and two colors, providing the perfect canvas for your content. Bring the community together Hawaiian style – with peace and love.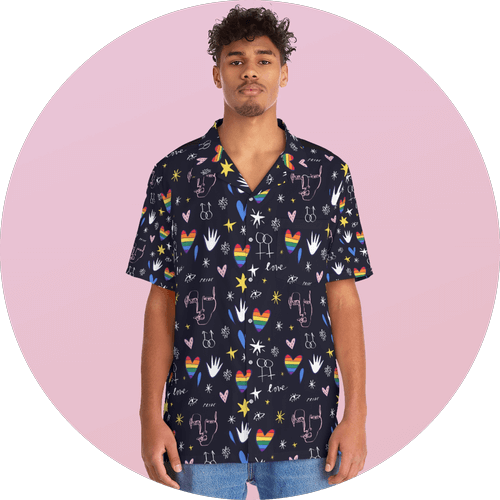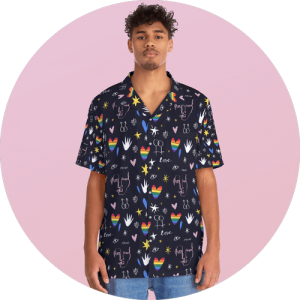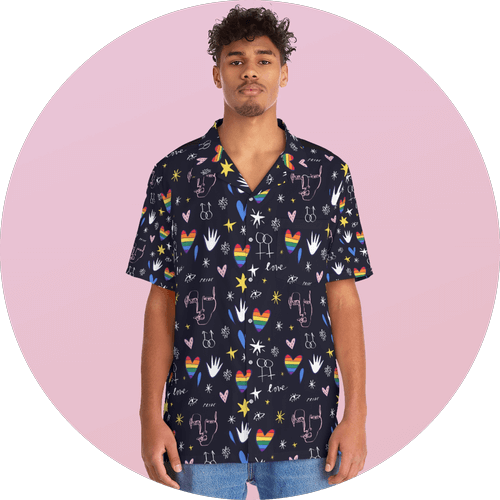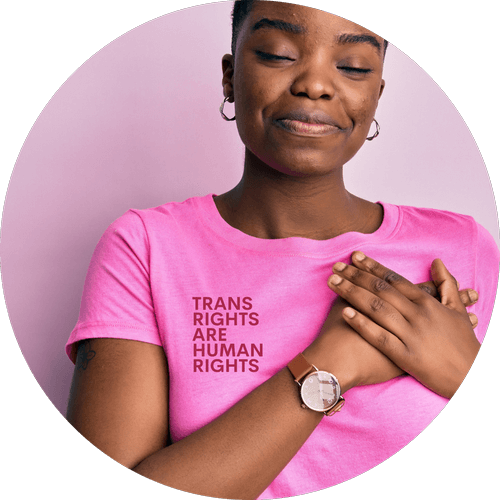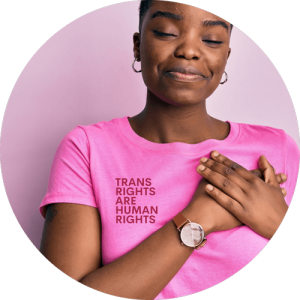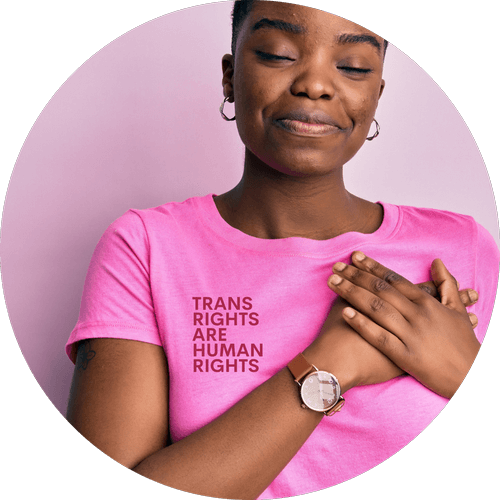 Customize your pride tees for a reasonable price with our Jazzer t-shirts. This light fabric shirt comes in six sizes and over 15 colors from various European print providers. Customize them in style and add them to your store.
Make Your Own Custom Pride Shirt!
Custom Pride Shirts – Ideas for Your Designs
Make your stores stand out during pride month with unique accessories and designs for the right pride content. Show up on top of search results for shopping enthusiasts during pride month and year long with gender-neutral clothing, perfect for every body type, style, and taste within the community.
When it comes to pride-themed designs, the options are plenty. From accessories to clothing, stack your virtual stock with pride-relevant imagery and fill your stores with shirts spreading positivity, love, and equality.
Everyone knows humor is the best medicine. It cures boredom, a bad mood, and a bad day. Humor is also what brings people closer. It makes them loosen up and show their true rainbow colors.
Sprinkle clever pride-themed designs on your shirts and bring the community together, making life a little lighter with a joke or two. Humorous designs might include: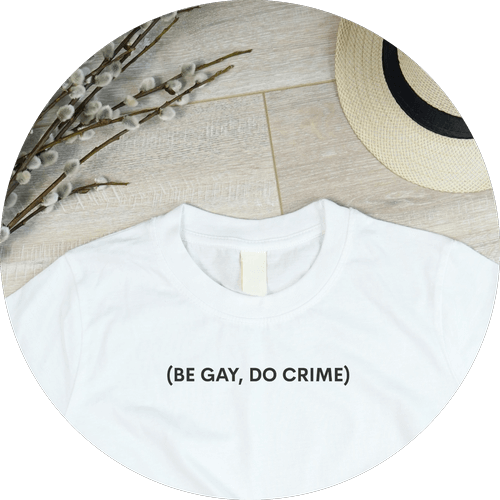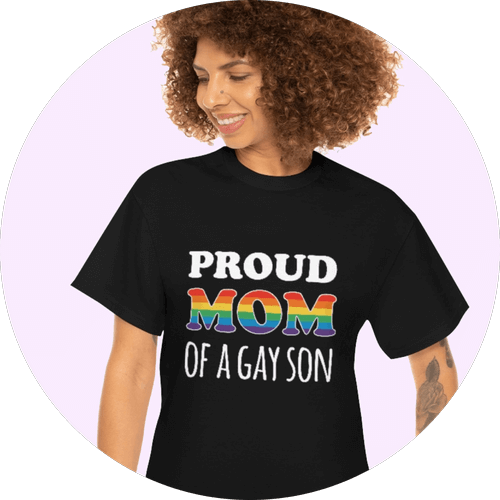 While gay pride is mainly associated with the rainbow flag, nowadays, there are over 50 different flags representing genders, identities, and sexual orientations. Put various flags on your pride shirts as a sign of support, understanding, and inclusivity. 
If you want to make the best LGBTQ shirt collection, add flags to your designs:
What would this life be without a bit of cuteness in the world? Add cute designs to your pride shirts and warm the hearts within the gay pride community and outside of it.
Speaking of hearts, that's one of the cutest design elements. Add hearts of all shapes and sizes, color them with rainbows or various pride-relevant flags, and you won't go wrong. 
From cute symbols to sayings and quotes, put a cute message on your shirts: "Life is about equality." Everyone has the right to live, love, and be loved.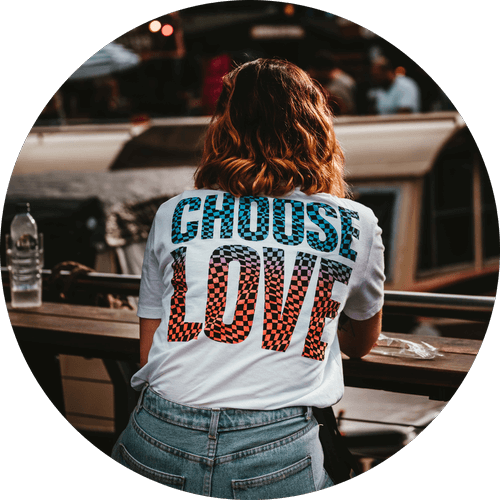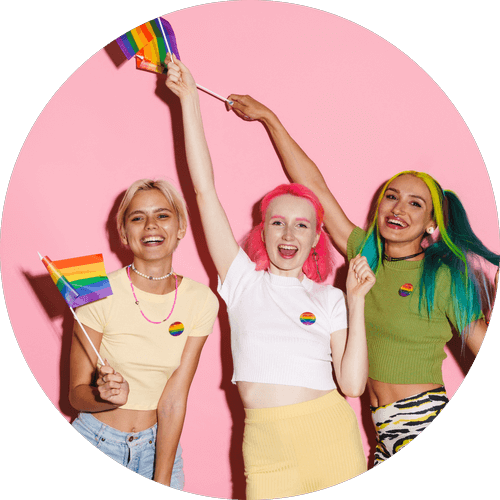 Shine during this pride month with a matching tee with your significant other. Matching couple's shirts will be a delightful way of showing the sense of belonging to a community all about love and peace and a way of displaying unity.
Add matching couple's designs and attract all the lovey-doveys with your pride merchandise.
Pride is all about equal rights. Put that message on your pride shirts and let your buyers wear them loud and proud, spreading the message. For more activism-related content on your designs, add: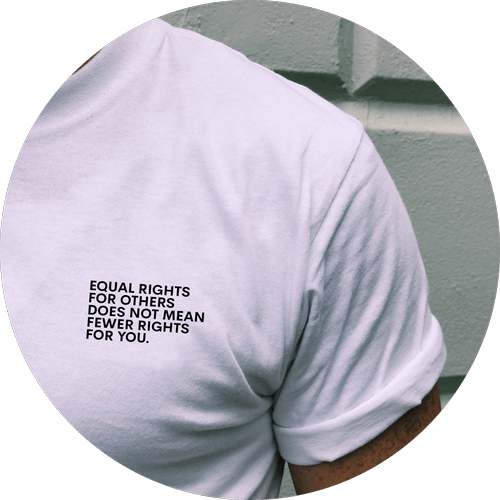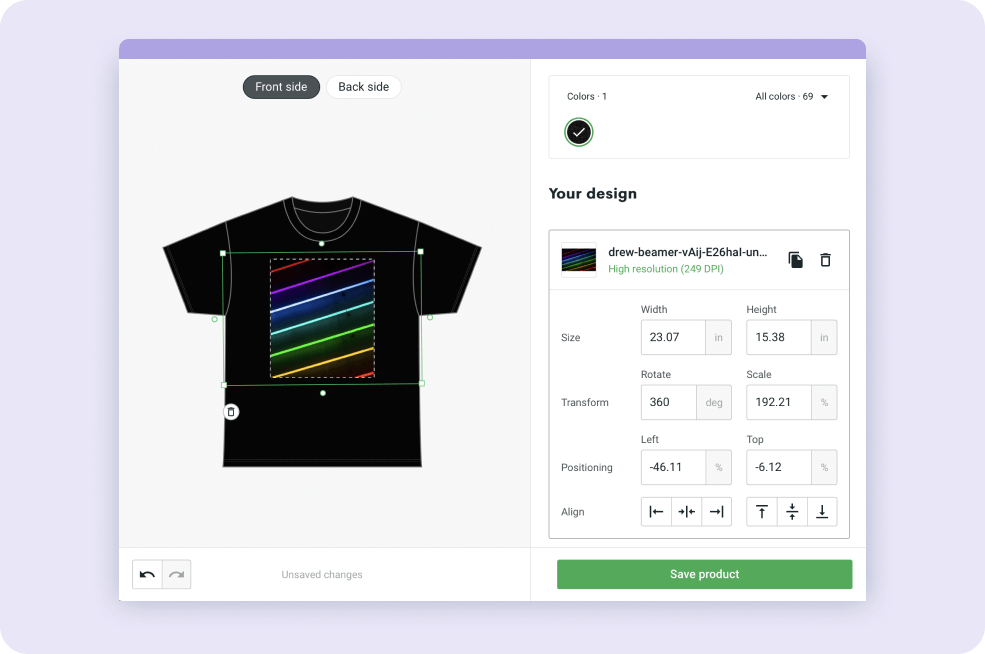 Design Your Own Personalized Pride Shirts With Printify
Here are three simple steps to have custom pride shirts on your online store.
As you know by now, the Printify catalog is full of goodies. Browse our shirt collection and choose the best product for your store. Skim through the offers of different print providers and pick your favorite based on production costs, shipping, size scope, and more.
Once a product is chosen, head over to our Mockup Generator and start designing. Drag and drop or upload your design and adjust it to your liking. Add layers, customize the design and play with the text editor to create the perfect pride design for your shirts.
Step 3: Publish to Your Store
Make Your Own Custom Pride Shirt!
Celebrate pride and the people around with one of a kind pride shirts. Stand out from the competitors. Make your pride shirt with unique designs that will leave them gagging.
Make Your Own Custom Pride Shirt!