Design one-of-a-kind custom Pride shirts with print on demand. Stand high and rouse the community by rocking pride-themed merchandise for yourself and the folks who make it worth it.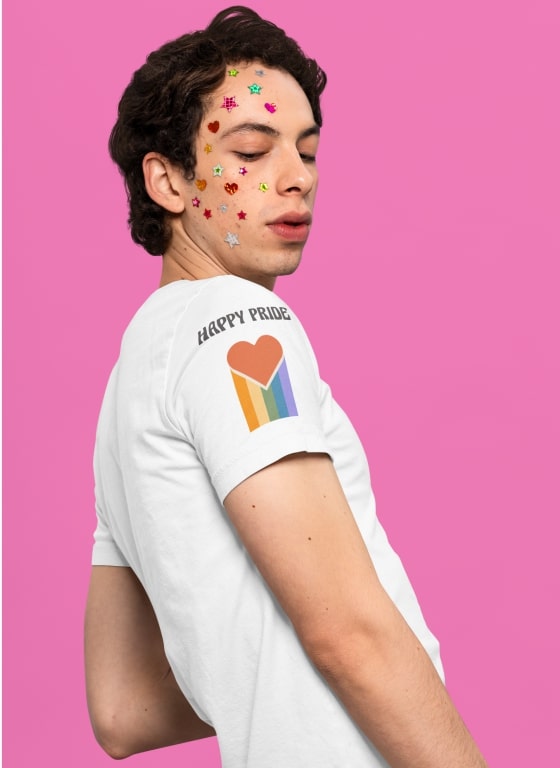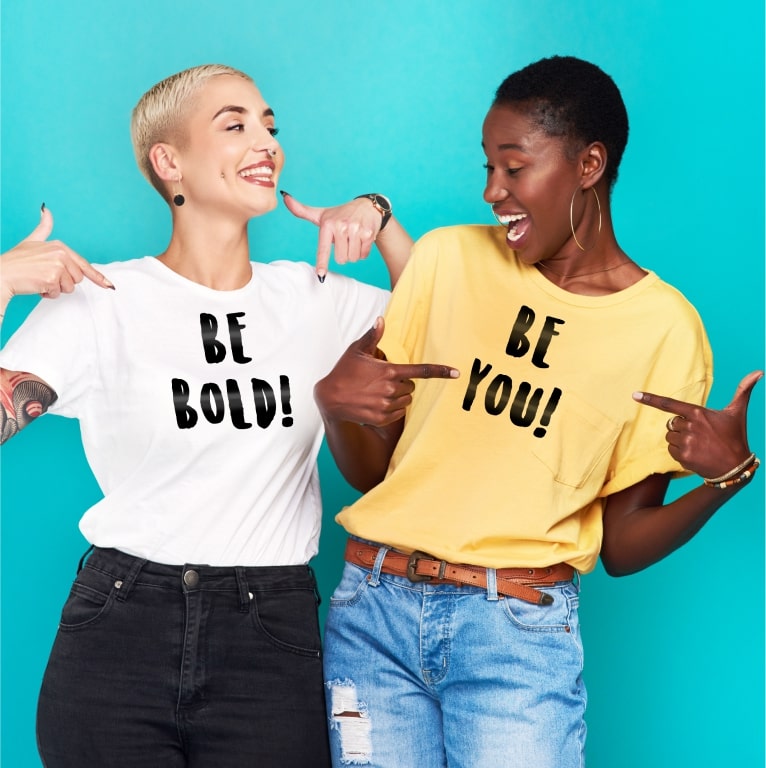 Custom Pride Shirt Printing With Printify
Start Making Custom Pride Shirts Today
Design a fresh line-up of custom-themed Pride merchandise with no sign-up fees – create a bespoke personal look or reach the broader LGBTQ+ audience by selling online.
Create Pride Shirts in Three Simple Steps
Create loud and proud gay Pride shirts with a message and meaning, all the sizing and design choices you need, at rocking ease.
In just three steps, finalize and order custom Pride shirts and prepare a themed outfit for Pride Month and all year round.
Consider bringing your designs to a wider audience with a stand-out product catalog and start selling custom merchandise for a profit.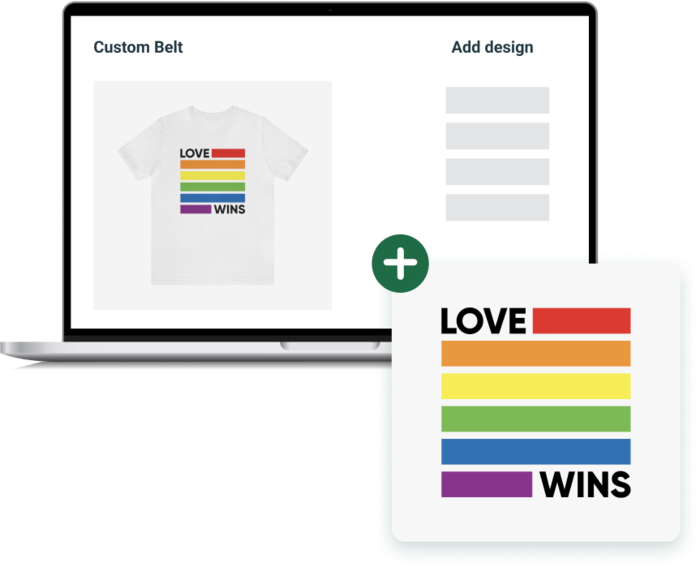 You can create a Printify account for free through a basic sign-up process and get access to all crucial print-on-demand features to make your designs a reality, delivered wherever you need them.
Choose a custom white-label brand shirt from our Catalog of bestselling printables. Pick a base demographic, body type fit, sizing variety, and print options that fit your needs or store requirements.
Start designing by clicking forward from the product screen, and you'll move right on to the Mockup Generator. Upload your design to the preview template, click and drag for precise positioning, and follow resolution instructions.
Find the Best Pride Shirts in Our Catalog
Our Pride t-shirts come in all shapes, sizes, fits, and styles, just like the people who wear them. Let your designs or store website do the talking by offering something for everyone and celebrating Pride equally with a wide variety of options.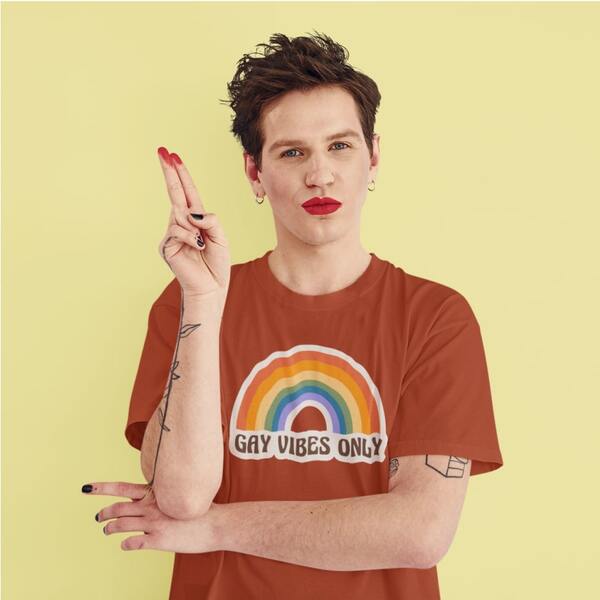 T-shirts are by far the best-selling product category in the print-on-demand market, offering a huge variety of styles, fabric consistencies, and fit types that make your designs stand out.
Rock our 100% ringspun cotton t-shirt options specifically designed for high-quality and durable prints, with over 60 colors that will even make the Pride flag flush from jealousy.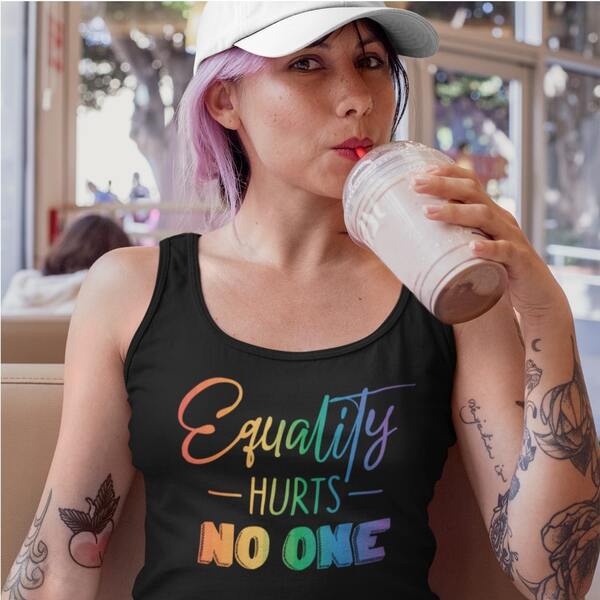 Our tank tops are the perfect canvas to help celebrate Pride Month – a staple shirt for gay Pride that is as much a symbol of body positivity as the perfect pick for warm parades in the midst of June.
Invoke love for self and ease of wear with our jersey tank tops or form-fitting variants. Try out the sporty raw unsewn side design or the classic side taper, all equally offered on our Catalog.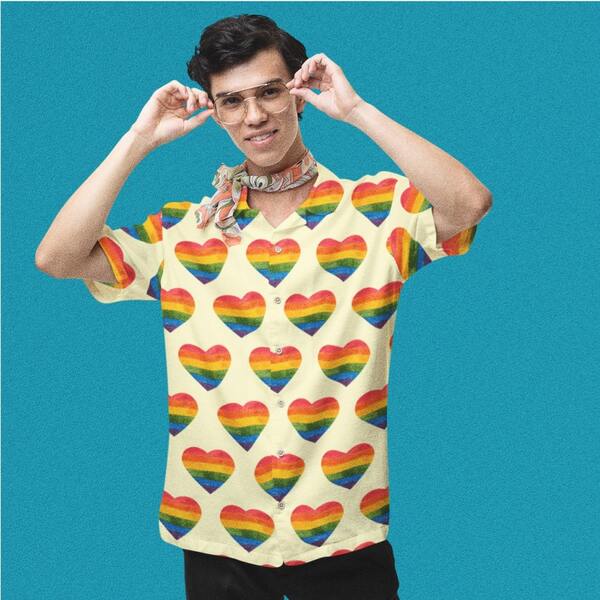 Button-up shirts hold one of the most impressive ranges of color and design possibilities. Choose a sleek baseball shirt look or a loose Hawaiian shirt with all-over-print patterns that can absolutely dazzle your creative spirit and the eyes of adoring fans.
Our button-ups are made of high-quality moisture-wicking material, lending a good hand for those ready to party the month away and break a sweat while still looking striking in formal-wear attire.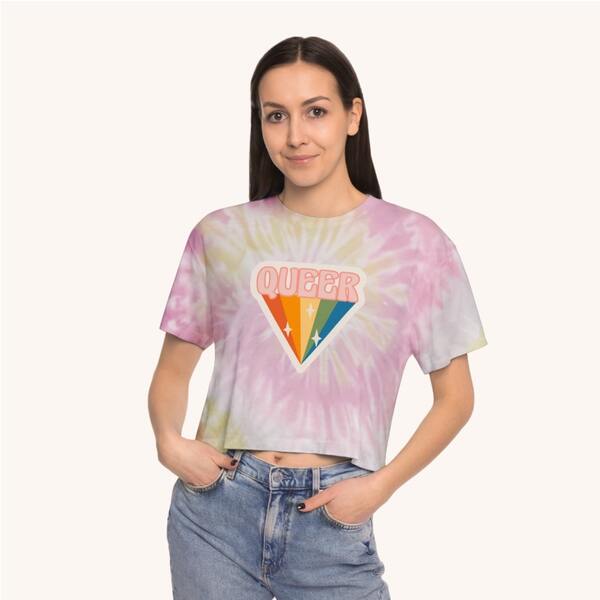 Tie-dye shirts are an absolute must-have – a culturally rich statement for free love and progress. Browse between high-contrast cyclone, spiral, and crystal design patterns, or go for a more pastel and toned-down look.
The custom dying process makes every cotton shirt entirely new, leaving the final design unique even with the same prints. All hemlines are reinforced and stitched to be extremely durable and will ensure that you or your audience sticks out in a busy crowd.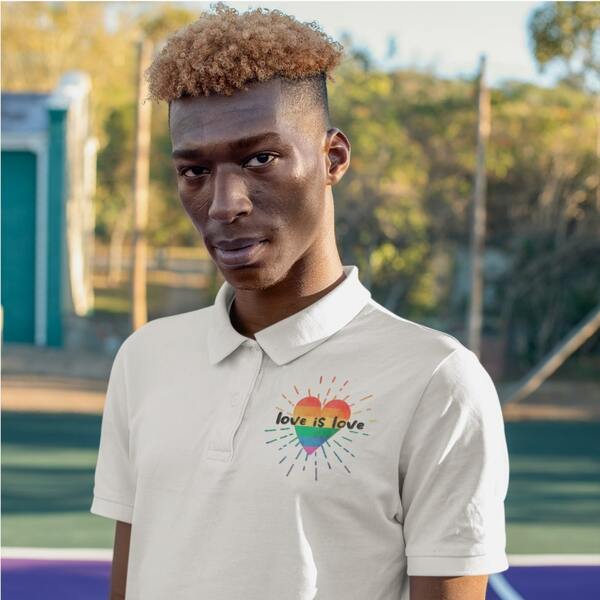 Polo shirts are the underrated middle ground of sporty yet formal attire. Our print-on-demand polo shirt looks great on its own or with a jacket and comes in 18 unique base colors.
Design images on both the back and front print area, perfect for parade slogans or beautiful graphic designs for any niche in the LGBTQ+ community. The polo is made of durable, moisture-resistant material and comes with a three-button placket.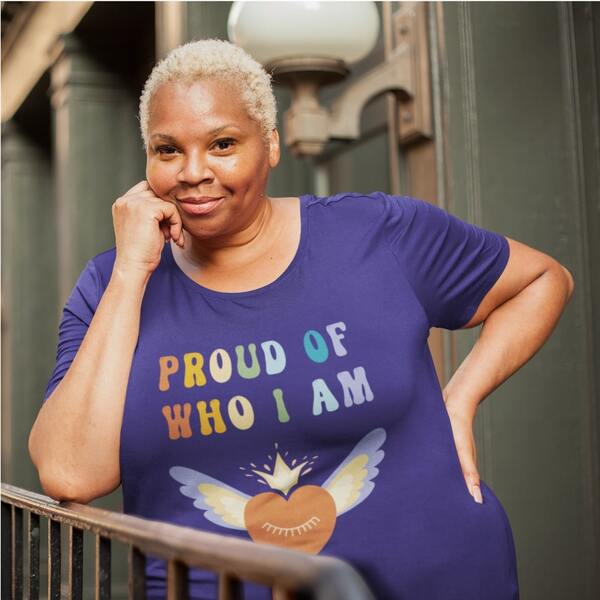 It's easy to add a little more variety to complement and enrich a catalog for all sizes. Browse our products with ease, knowing that custom Pride shirts are available for all body types, both for selling and for yourself. Nobody is left out.
Sell Pride Shirts With an Allied Community
Our merchants have long been outspoken about the value of designing bestselling Pride shirts with Printify.
I don't have to invest the money I can't lose into my business. With Printify, I only pay the fulfillment fees, and the rest is all profit.
I really appreciate working with Printify on my brand. Afro Unicorn was only supposed to be my design on a white shirt. It is so much more. Printify allows me the time to run the business and not work in the business.
Printify helped me start a completely hands-off revenue stream. When you spot a niche that you want to enter quickly, you don't have to worry about buying stock or equipment.
Printify Premium has helped my profit margins tremendously, and spending $20 a month has probably saved me over $200 a month.
Using Printify saved our struggling business of 6 years and gave us more time with our family.
I like Printify products because they tie in with our organisation's message.
I love the Printify Mockup Generator. It keeps everything consistent and allows me to keep my brand looking sharp and professional.
Make your own clothing store or sell in bulk during Pride Month with unique ideas made just for your inspiration. Develop creative and passionate trends during Pride Month and offer merchandise year-long with plenty of options.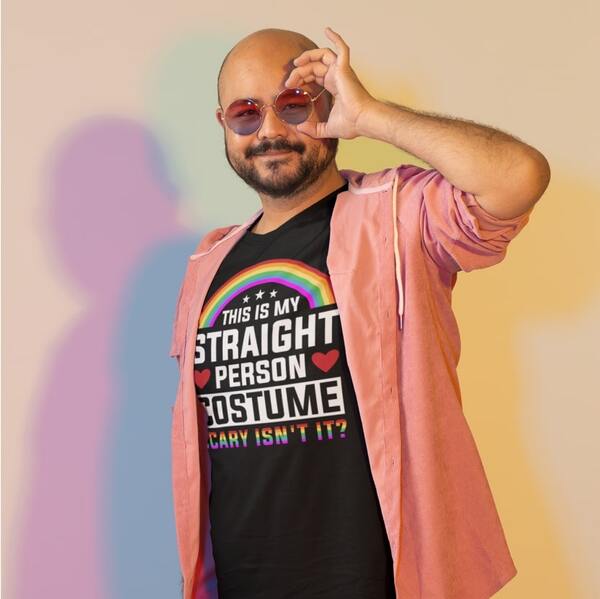 Queers have an abundance of humor, which is like medicine to the soul and can be enjoyed by the spoonful. Funny quotes, slogans, and images can elevate bad conditions and help the world loosen up a bit. Add multi-color whimsy to your designs to delight and inspire.
Don't skimp on the variety that the LGBTQ+ title offers. Put flags on your Pride shirts as a sign of support and togetherness:
Gay & lesbian

Non-binary

Trans

Bisexual

Asexual

Pansexual

Gender-fluid flags and more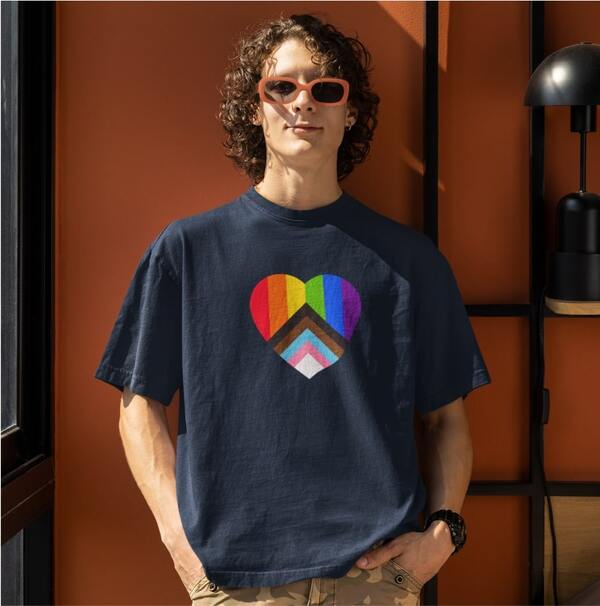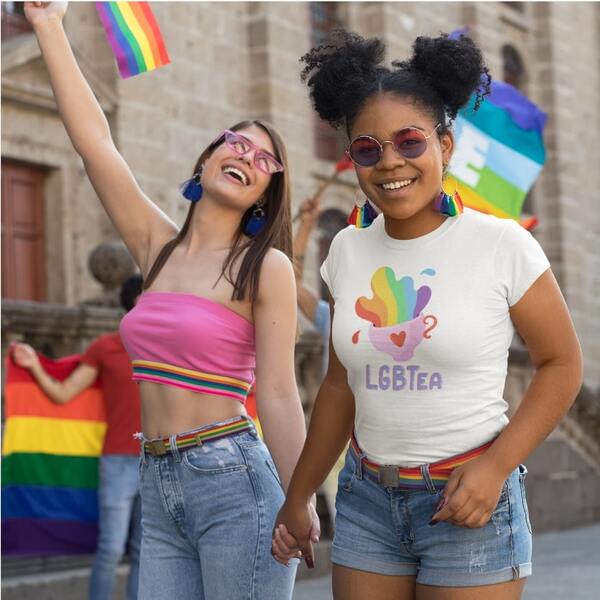 What would this life be without a bit of heart and cuteness? Add cute designs to your Pride shirts and warm the souls within the gay Pride community and outside of it.
It's about love, after all. Time and time again, Pride becomes the go-to date destination for the thousands of queers who can finally feel safe to brave the streets hand-in-hand with a community of supporters.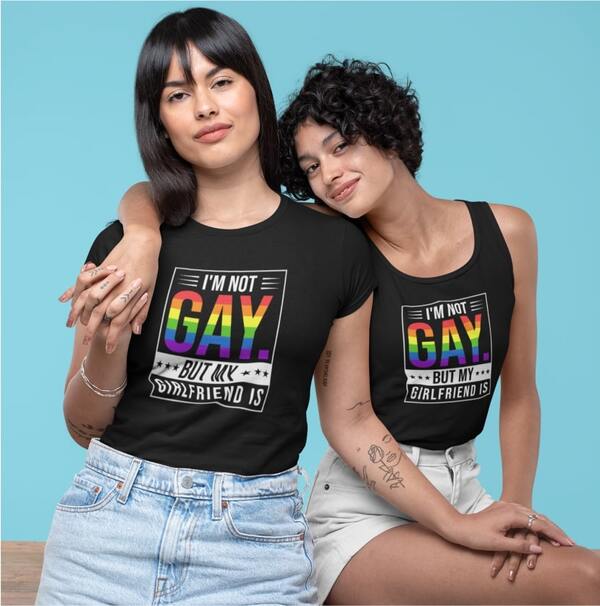 Why Sell Custom Pride Shirts
Publicity is important. Pride Month apparel is a leading eCommerce staple. The queer folk demographic continues to receive more traction and attention year by year, becoming a leading company support and sales aggregate during June.
of all Pride Month keyword traffic is directed through eCommerce stores, making gay Pride shirts one of the most profitable merchant niches to expand reach and drive organic page clicks via SEO.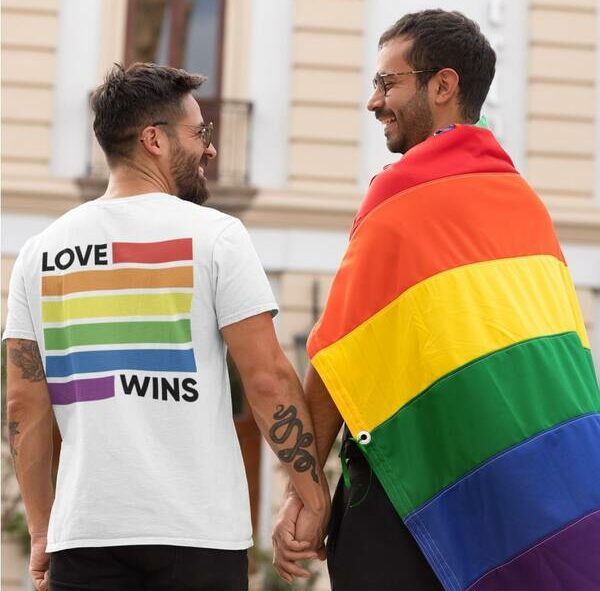 Sell Your Custom Pride Shirts With Printify
Printify is the quickest way to start selling LGBTQ+ shirts with high-quality designs as your own custom gay Pride merchandise.
Explore a growing platform that supports gay liberation and solidify a passive income stream from your own home.
Check Out Other Product Ideas and Start Selling
One shirt won't change the world, but it will grow the wave of kindness and solidarity just a bit further. Continue with other Pride stock catalog must-reads.
Business Tips & Ideas – 7 minute read
A list of product suggestions for pride merch 2022. What to sell and why? Along with popular design ideas for your pride merch collection.

Product Inspiration – 5 minute read
Is a plain white tee not your cup of tea? Check out this post to learn about what are the best shirts for sublimation.

Written by
Zane Bratuskina
Business Tips & Ideas – 3 minute read
To help our merchants we have compiled our top 9 best print-on-demand t-shirts to sell in 2023.

Written by
Graham Williams
Product Inspiration – 7 minute read
Although picking the right fabric for your t-shirts can be challenging, our t-shirt fabric guide will help you navigate through the sea of options.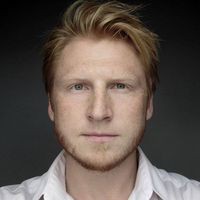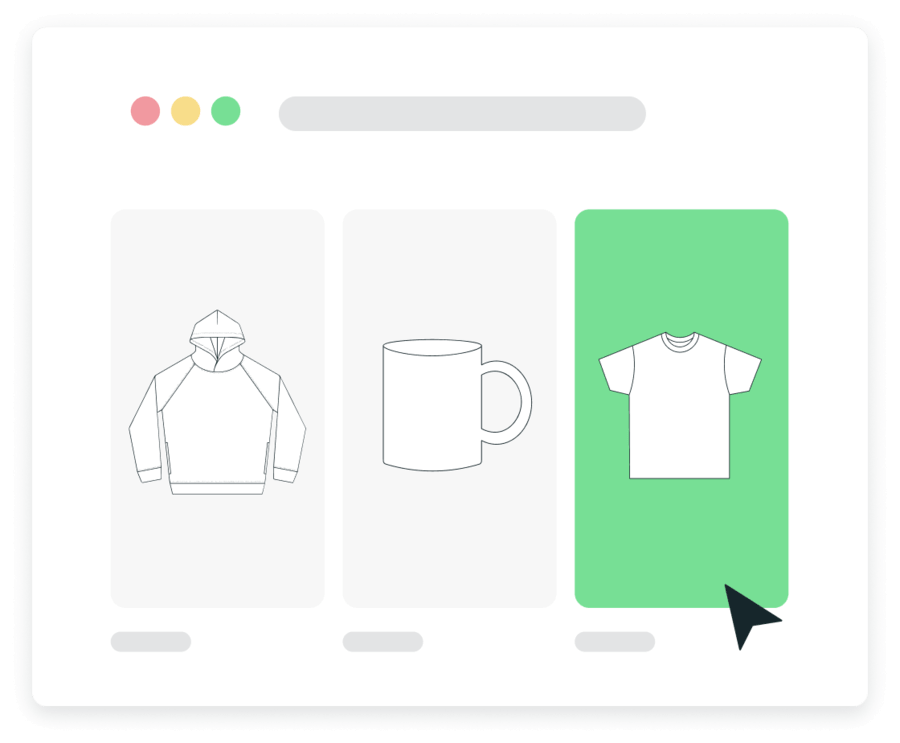 from 800+ top-quality products
Pick your favorite products from t-shirts, mugs, hoodies, stickers, and more.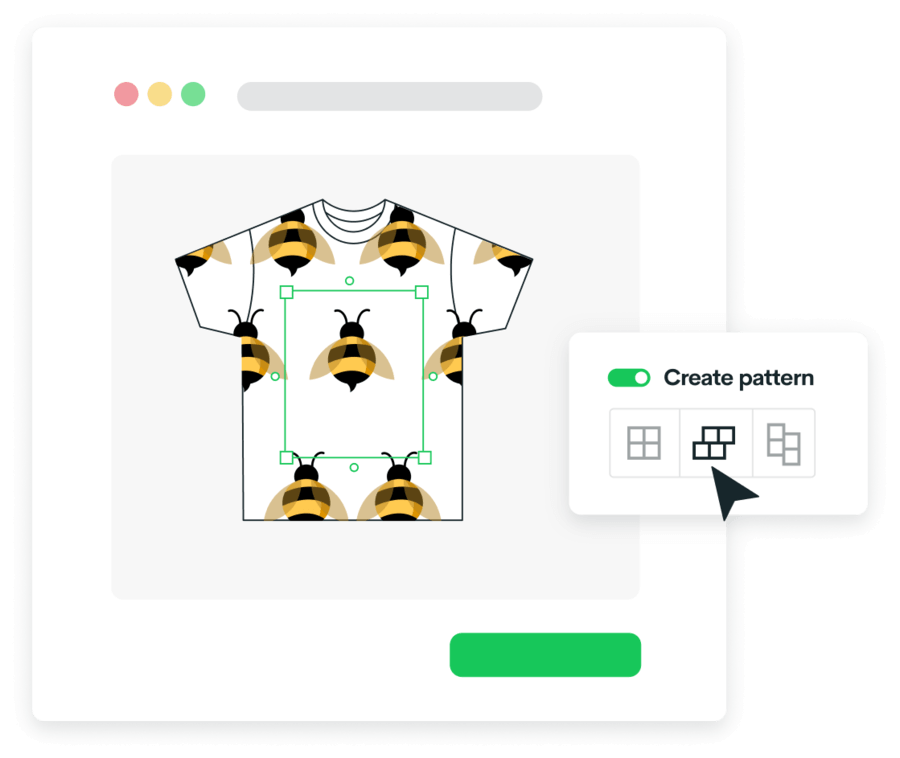 with our free Mockup Generator
Use our free Mockup generator to add your designs and customize your products.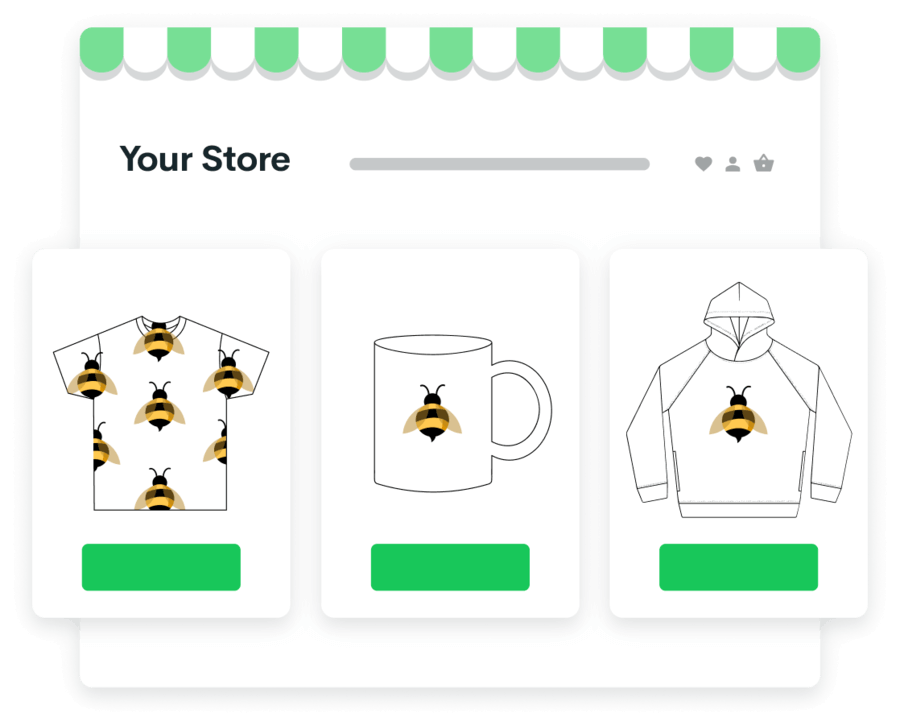 to your store using one of our integrations
Connect your products to your online store in just a click. Printify auto-magically connects to Etsy, Shopify, Ebay, and more. Don't have a store yet? Try Printify PopUp.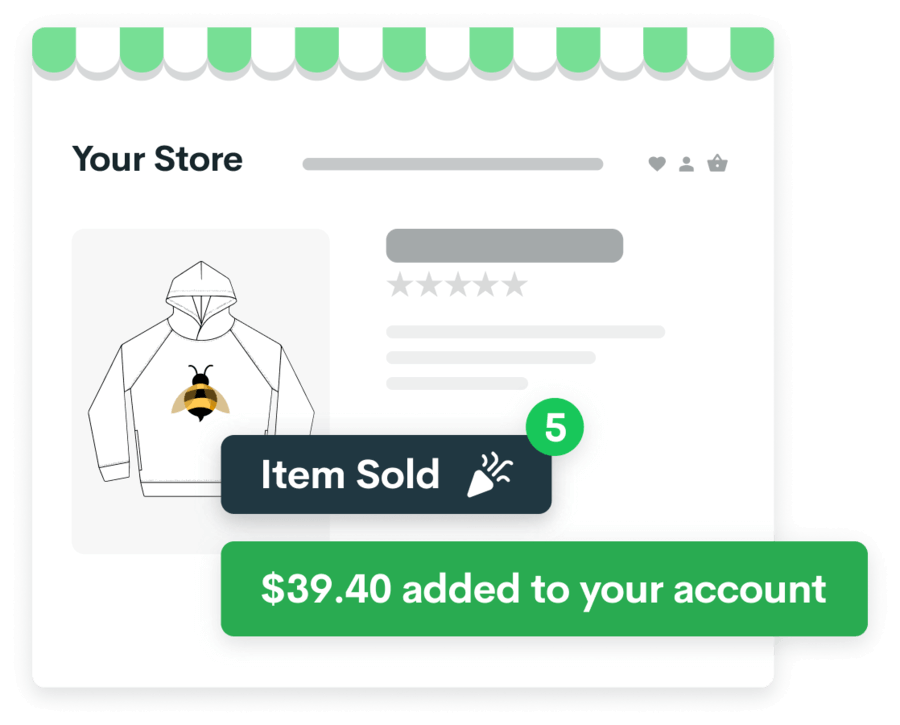 As soon as you make a sale, we'll print your product and ship it directly to your customer, so you can just enjoy the profit.