Sell Print on Demand Phone Cases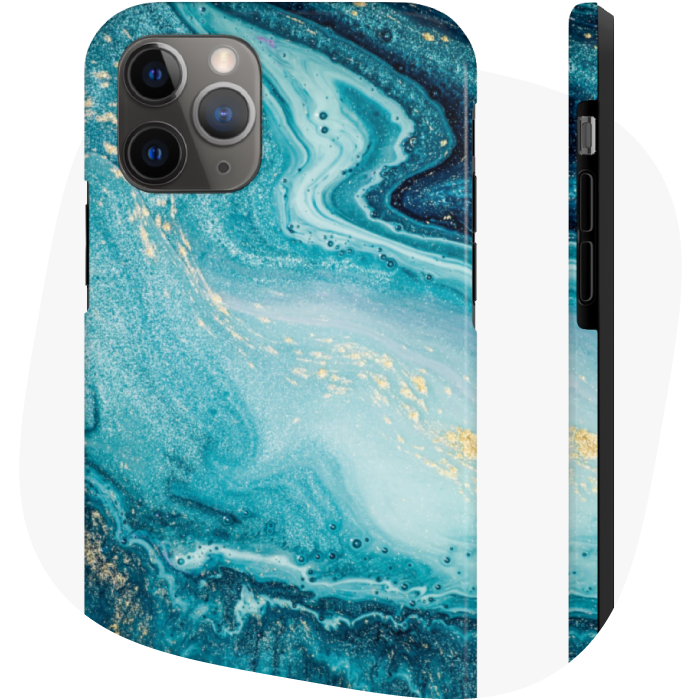 We offer a wide range of custom Print on Demand phone cases – various models, different materials. Sell your design on iPhone cases: all the newest, including iPhone 11, iPhone 11 Pro, iPhone 11 Pro Max, iPhone XS/XR, iPhone X, iPhone 8, iPhone 7/6 and Samsung cases: Samsung Galaxy S9, Samsung Galaxy S9 Plus, Samsung Galaxy S8, Samsung Galaxy S7
Buy for $ 5.90 – $ 20.15 and choose how much you want to earn. Also, pay only after selling – because it's print on demand drop shipping fulfilment. Automated order production and Drop shipping with customization options. We provide you with a full package of Print on Demand technology and take care of your orders from A to Z.
Printify Mockup Generator for Custom Phone Cases
Use Printify Mockup Generator to create custom phone cases. Upload your design, see if the quality suits requirements (we advise to see our Design Guide before that). Change background color, use zoom and rotate tool if necessary. Select your product variants – which phone case models do you want to sell on your store.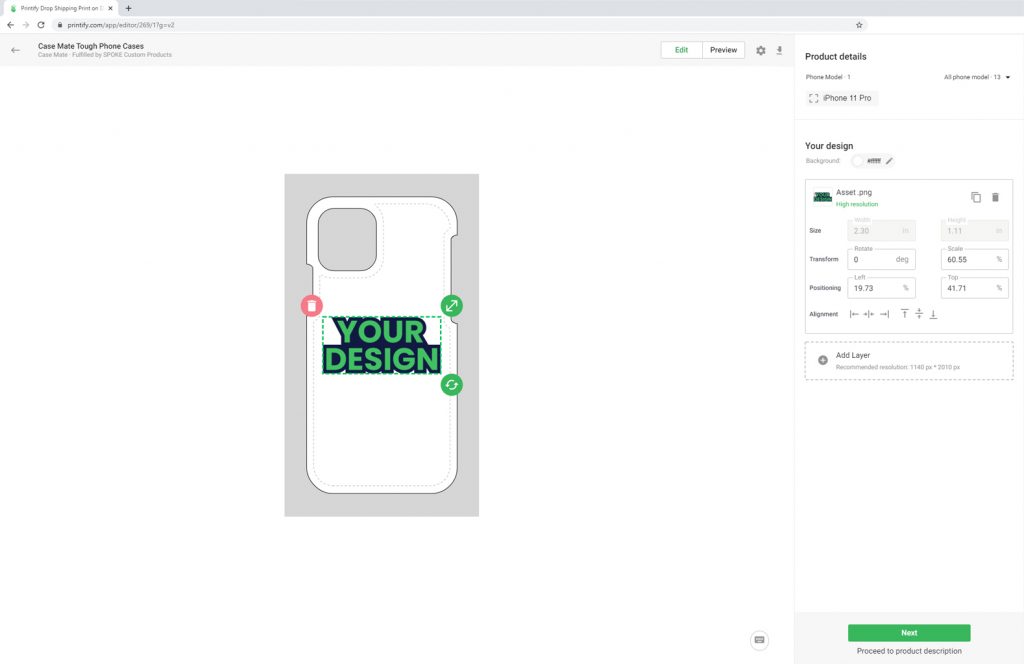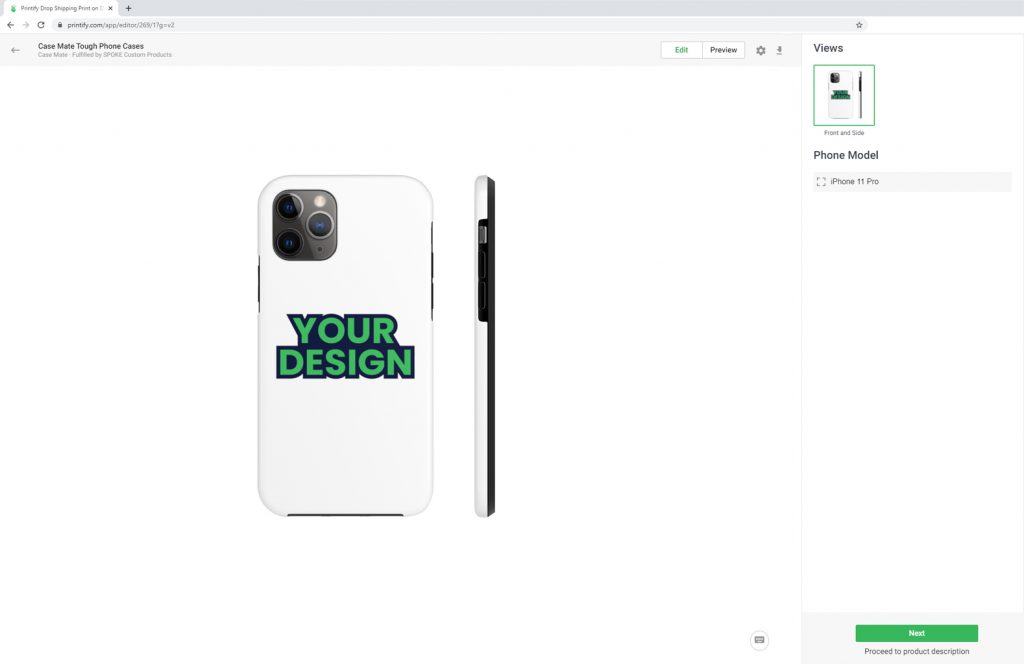 Your design for Phone Cases
Preview your custom phone cases in the Mockup Generator by clicking on "Preview mode". You'll be able to use these HQ mockup images for your custom phone cases on your store. Create gorgeous high quality custom phone cases and sell on your store online, we'll manage printing and shipping to your customers.
Print on Demand is a retail fulfillment method for printing products – custom phone cases and more – on demand, only after the customer buys them. This way a client can buy custom phone cases in an ecommerce shop and the order goes directly to the Print Provider. Thus, this eliminates the need for order fulfillment and storage space.
For smooth surfaces like phone cases, sublimation printing is possible, so you get really vibrant colors. It's also possible to get really detailed photos and artwork printed in really nice quality with sublimation printing.
Essentially Drop Shipping is order fulfillment by the manufacturer, or in the case of Print on the Demand, by the Print Provider. This means you get virtual inventory from a third party who processes orders. So, Printify acts as an intermediary between your ecommerce shop and the the Print Provider. Therefore, all orders get sent directly to your customers with your branding on the packaging.
At Printify, we enable Print on Demand Drop Shipping for apparel, custom phone cases, pillows, shower curtains, mugs, posters and more through our easy-to-use app. In addition, with our Mockup Generator, publishing new goods to your ecommerce shop becomes a quick and easy process. Especially noteworthy, we handle the billing, print providing requests and shipping so you don't have to. So, you see, Print on Demand Drop Shipping saves you time and effort.
If you're already a Shopify, WooCommerce or Etsy user, you can get instant access to automated technology that brings you Print on Demand Drop Shipping fulfillment. Easily link your WooCommerce shop in your Printify account or find our app in the Shopify App Store. If you're not using Shopify yet, you can start your free trial.
First of all, it's easy. With Print on Demand you save time and money. That's becauses there's no need for huge investments, no need for storage space or inventory. Furthermore, you pay only after you sell, you never go out of stock and you never end up with unsold products – the kind which usually end up as Christmas presents for your relatives. Moreover, with Printify's technology you get stunning product images for your store – and the creation process is fast and simple. You also have automated Print on Demand order fulfillment and shipping – which means that you have a lot more time on your hands to focus on your designs and growth. Simply Print on Demand with the Shopify Print on Demand Drop Shipping service. Choose Printify and you'll never go out of stock.
Start selling custom phone cases