Create custom clothing with your designs and start selling online. Find everything from shirts to hoodies and other custom apparel for adults and children to get your name out in the world.
Grown Your Clothing Business Today!
Whether you're starting out, or already selling big numbers, Printify has tailor-made solutions for you
Grow Your Clothing Business Today
Whether you're starting out, or already selling big numbers, Printify has tailor-made solutions for you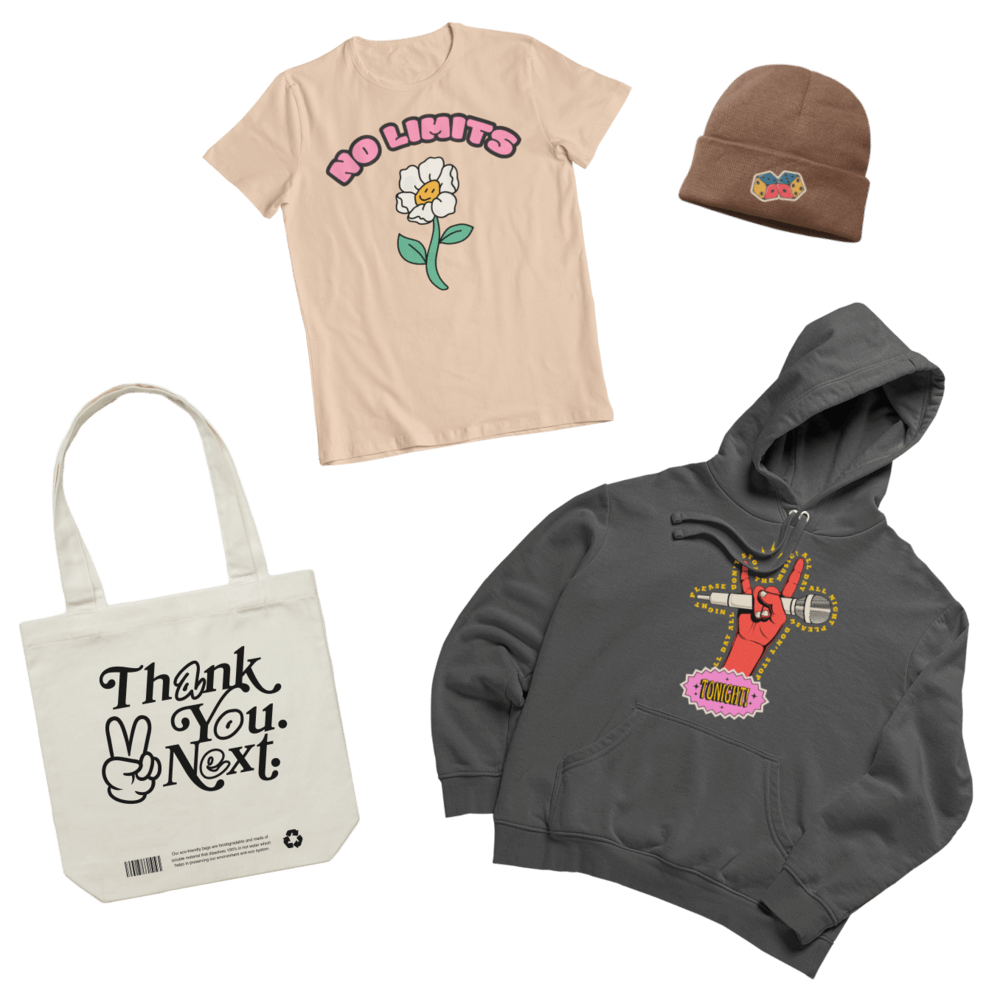 Design Custom Clothing With Printify
Printify's catalog is home to over 850 custom products you can personalize in minutes with our mockup generator. Upload unique all-over-print patterns for hoodies, t-shirts, leggings, and more, and design custom apparel for direct-to-garment printing with your logo and other artwork.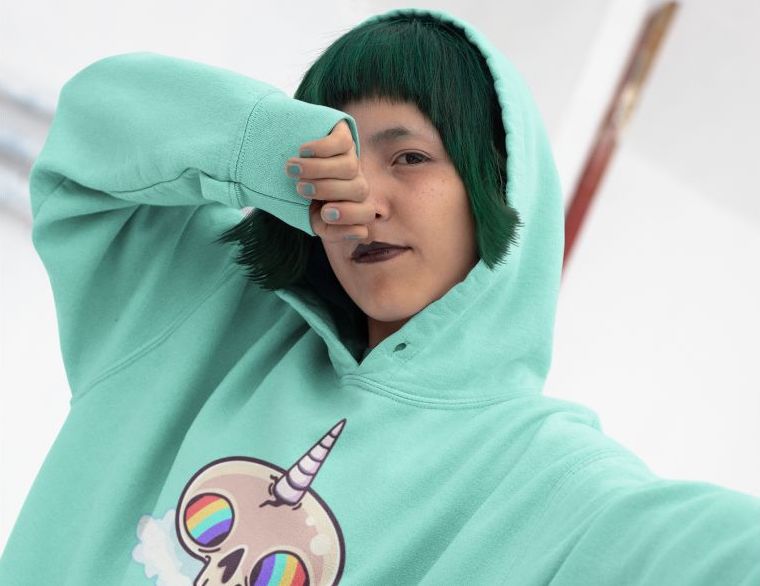 Printify Is Trusted by More Than Two Million Merchants Worldwide With More Joining Every Day
I don't have to invest the money I can't lose into my business. With Printify, I only pay the fulfillment fees, and the rest is all profit.
I really appreciate working with Printify on my brand. Afro Unicorn was only supposed to be my design on a white shirt. It is so much more. Printify allows me the time to run the business and not work in the business.
Printify helped me start a completely hands-off revenue stream. When you spot a niche that you want to enter quickly, you don't have to worry about buying stock or equipment.
Printify Premium has helped my profit margins tremendously, and spending $20 a month has probably saved me over $200 a month.
Using Printify saved our struggling business of 6 years and gave us more time with our family.
I like Printify products because they tie in with our organisation's message.
I love the Printify Mockup Generator. It keeps everything consistent and allows me to keep my brand looking sharp and professional.
Design Your Custom Gear in 5 Easy Steps
Sign Up and Select Your Product
To start a custom clothing business, first sign up for Printify. Choose clothing items to design; under each product, see all available print providers, and select the one that works best for your customers based on location, rating, and production time.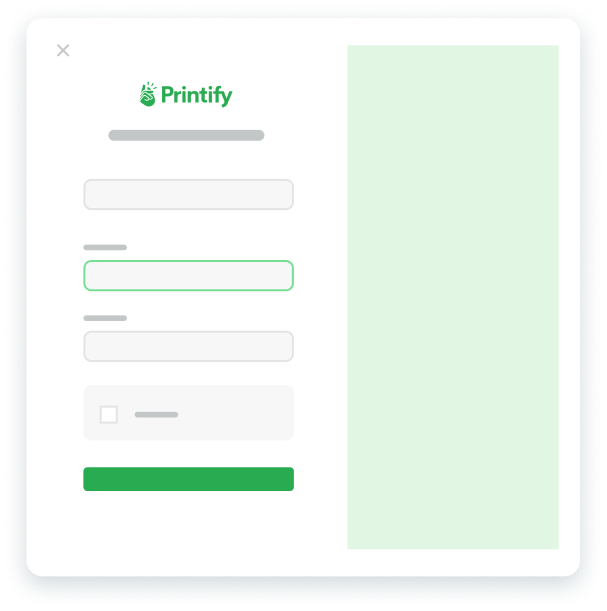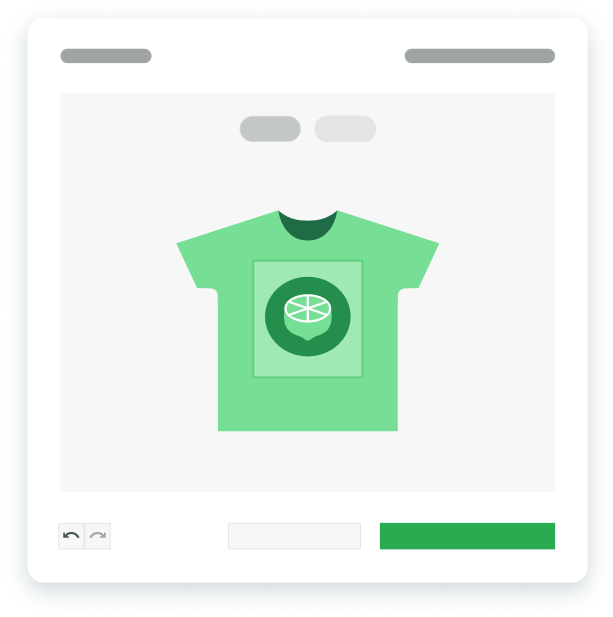 In the Mockup Generator, upload your design files. Add up to 5 layers, use the text editor, or browse through millions of high-quality, low-cost images from Shutterstock to customize clothing items with style.
Order Samples of Your Custom Clothes
When you've finished the clothing design part, it's time to test the product. Always order a sample before adding it to the store to ensure it meets or exceeds your expectations – check the print quality, positioning of the design, and other important factors.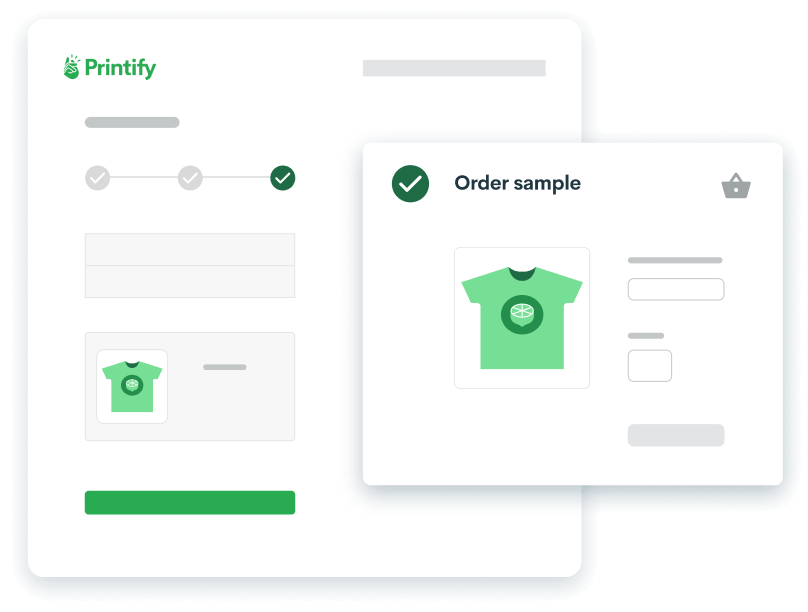 Publish the Products to Your Online Shop
Once your custom t-shirt or other custom clothes look and feel the way you intend them to, it's time to list them online. 
Printify offers easy integrations with the most well-known online marketplaces – choose the one that best suits your business, or check out Printify's custom API solutions to personalize your eCommerce store from A to Z.
Sell Custom Clothing Online
Now, all that's left is for you to focus on pushing the products toward your audiences. The rest – production, packaging, and shipping – is on us. That's the beauty of print-on-demand dropshipping. No unsold items, no inventory, and no problems.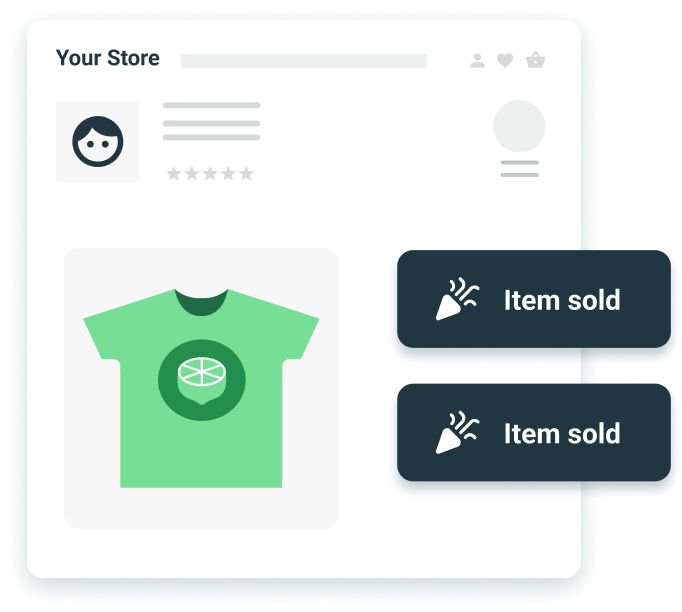 Design Ideas for Your Custom Clothing
Enjoy pre-made free designs for every occasion.
Create Your Own Custom Apparel Collection
Custom clothing is an amazing medium to get your brand out there. Printed shirts and other custom apparel with your designs that will stand out from the crowd with no upfront costs? Sign yourself up for profits today!
Frequently Asked Questions
Start Selling Custom Clothing!