Custom Long Sleeve Shirts
Custom long sleeve shirts are a great way to make a statement. Whether you're looking to promote your business or just show off your unique style, personalized long sleeve shirts are an excellent option.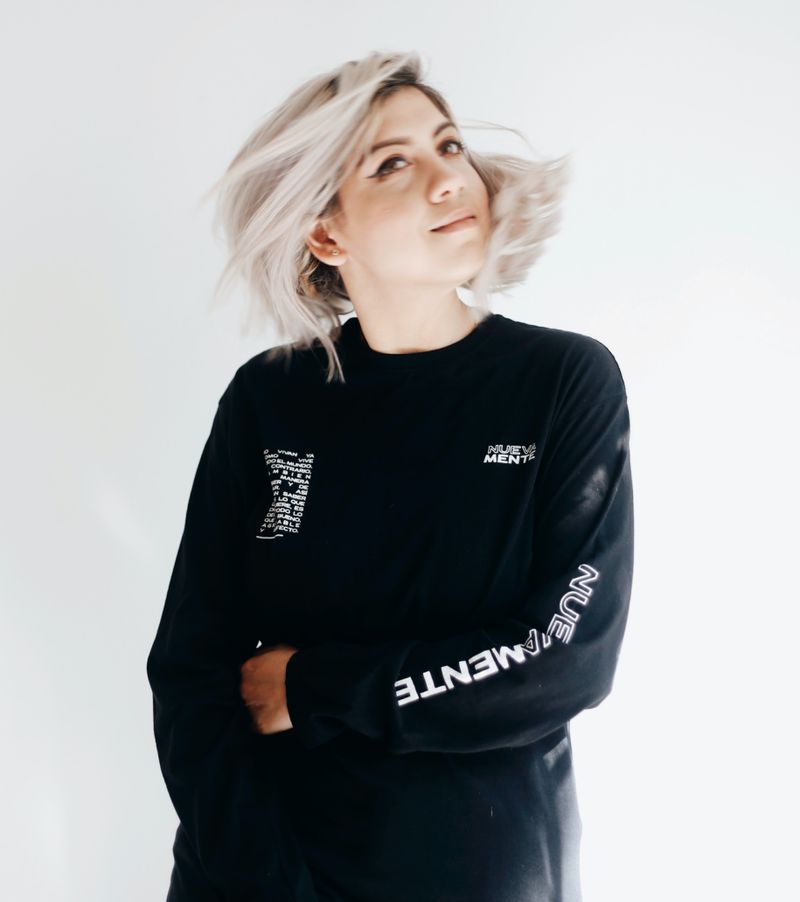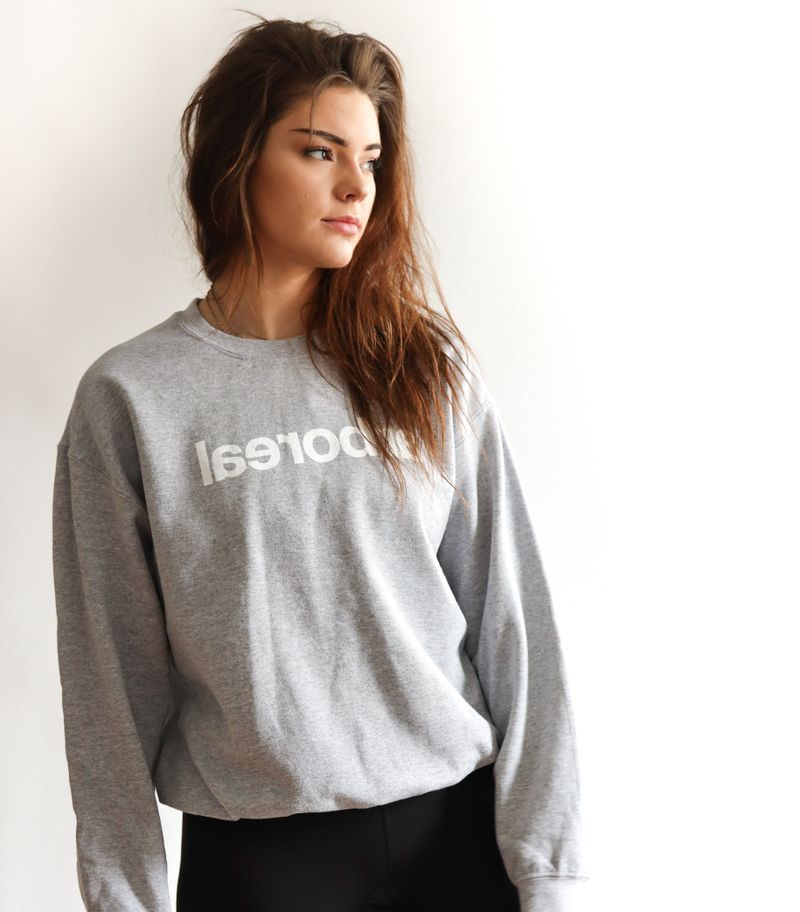 Sell Custom Long Sleeve Shirts With Printify
Looking for a unique twist on a classic t-shirt? Check out custom long sleeve t-shirts! You can choose from various styles for ladies and gents and add your custom designs. And when it comes to making money online, there's no better way than print on demand dropshipping – no inventory, no surplus, no investments, and no tiresome trips to the post office. You design and market, we do the rest: fulfill, package, and ship your custom long sleeve t-shirts to your customers around the world! 
Our Custom Long Sleeve T-Shirts
In our catalog, you'll find a wide range of long sleeve shirts for men, women, and kids for you to design and sell in your eCommerce store.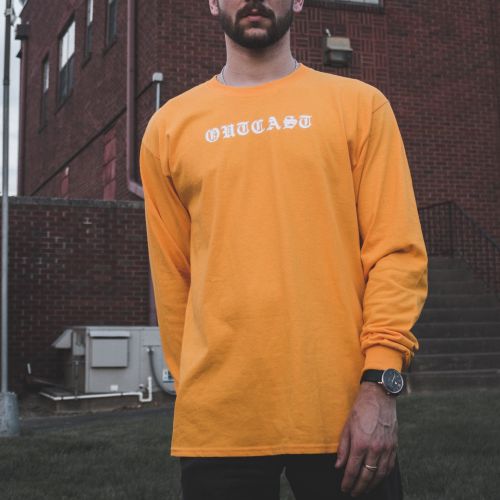 Custom Men's Long Sleeve Shirts
Printify's high-quality men's custom long-sleeve shirts are designed to complement the male form. A good long-sleeve tee with your artwork will surely make your customers stand out and feel amazing. A custom t-shirt with long sleeves is an excellent option for layering under other garments when the weather becomes colder, or it can be worn separately for a more formal look. Available in an extensive range of comfort colors and sizes, with materials perfect for printing your designs.
Custom Women's Long Sleeve Shirts
Create a custom women's long sleeve shirt for yourself or start selling online – with Printify, there is no minimum quantity required. Our women's long sleeve shirts are made of lightweight materials that are perfect for everyday wear and hitting the gym. Women can be more susceptible to cold, so a long sleeve shirt can be layered with a vest or blazer on those colder days or paired with a skater skirt for a cute summery look.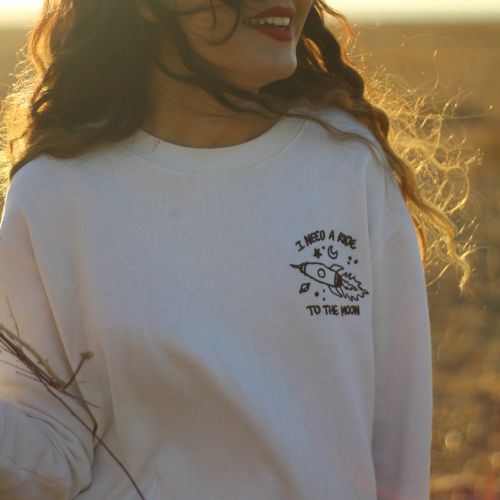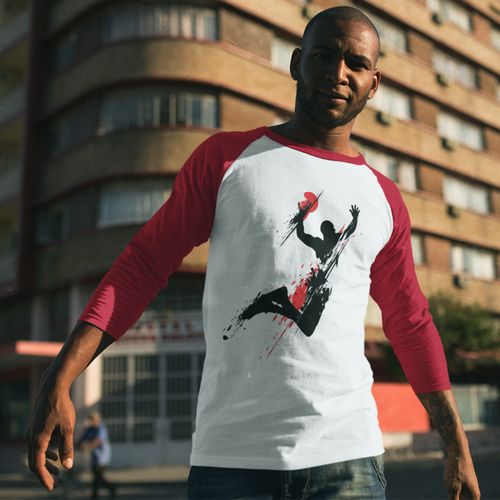 On any field, your shoppers will hit a home run wearing our unisex ¾ sleeve shirts with a relaxed fit. ¾ sleeves are less constricting than full-length sleeves but provide more coverage than a classic short sleeve t-shirt. Add your signature artwork to this iconic garment, and the high-quality print will enable one to wear it elegantly yet stay true to the spirit of baseball.
Custom Toddler Long Sleeve Shirts
The bespoke toddler personalized long sleeve shirt is manufactured from 100% combed ringspun cotton fine jersey and is designed to provide the finest comfort and fit for the youngest members of society. EasyTear™ labeling is a practical feature for kids with sensitive skin – no itchiness, no problems for the youth! Since we don't have minimum quantity requirements, order one for that cute niece of yours or start selling online.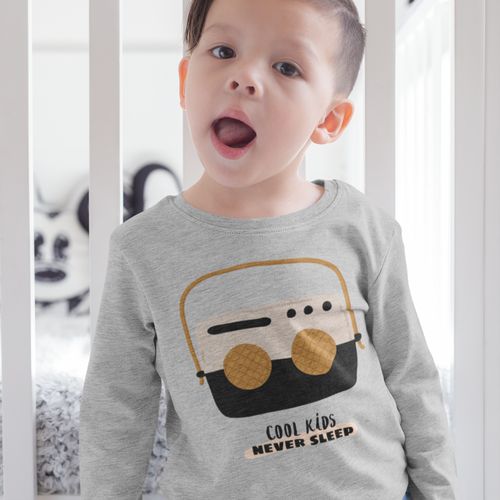 Start Making Your Own Custom Long Sleeve Shirts!
How to Start Selling Personalized Long Sleeve Shirts
Easily Connect Your Products
You need to reach customers to sell your designs. The best way to do this is by connecting to an eCommerce platform or marketplace. Fortunately, the Printify merch maker supports automatic integrations for Shopify, eBay, Wix, WooCommerce, Etsy, Squarespace BigCommerce and PrestaShop.
Explore Printify's Custom Shirt Styles
Start Making Your Own Custom Long Sleeve Shirts!
Long Sleeve Shirts – Design Ideas for Every Occasion
Just like sweatshirts, long sleeve shirts are as great looking as versatile: ideal as a base layer under vests, blazers, and jackets for extra warmth. Depending on your chosen print method, create stunning designs to attract more shoppers.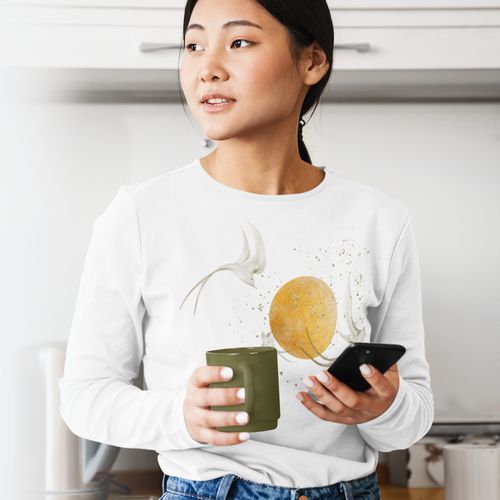 Custom Long Sleeve Tees With Nature Motifs
Nature is always a winning idea – there's so much to choose from. Create designs with plants, trees, fruits, and animals to appeal to your shoppers' love for nature. Stunning AOP designs with a continuous leaf pattern or a single DTG tree that grows straight out of the wearer's heart – let nature take over your art. You can also find one or a thousand images on Shutterstock.
Custom Long Sleeve Shirts for Teams or Companies
Shirts are perfect for promoting business, sports, and team-building events. Advertise your brand with a graphic long sleeve shirt or offer printing shirts with your customer's logo to showcase their brand or social happening.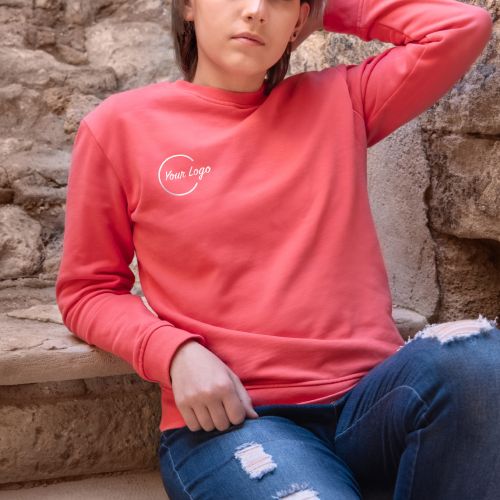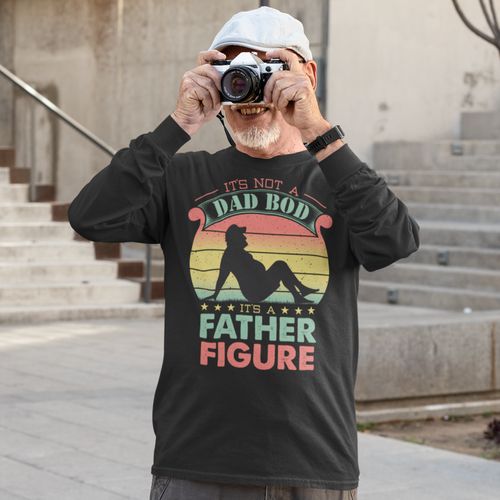 Custom Long Sleeve T-Shirts With Funny Prints
Everybody loves a good laugh. Create shirts with funny graphics or texts for everyday wear or take advantage of holidays and make ones that can be used as funny gifts for Halloween, Christmas, St. Patrick's Day, and other celebrations.
Long sleeve shirts are popular among every demographic, as they provide increased comfort in cooler weather and look more formal than classic tees. Provide the best shopping experience by creating unforgettable designs in high-quality printed custom long sleeve shirts. Designing with Printify is free, fun, and highly rewarding – you only need to come up with designs, and we'll handle the rest.
Start Selling Custom Long Sleeve Shirts!