Join the summer sales with custom swimsuits. Design your swimsuit collection from bikinis to one-pieces to generate traffic and boost your customer reach.
Design and Sell Custom Bathing Suits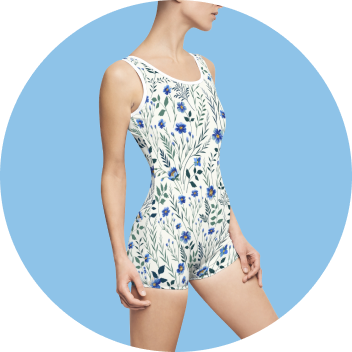 Personalize swimwear for women who appreciate the vintage touch with these custom vintage swimsuits.
Design your bikinis with summer-friendly designs and become the go-to online shop for women of all tastes, styles, and shapes with custom bikini printing.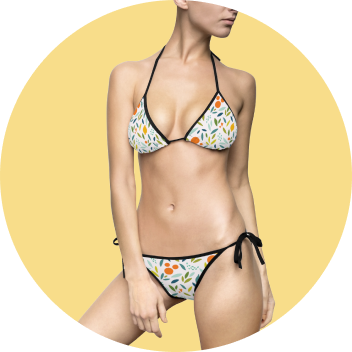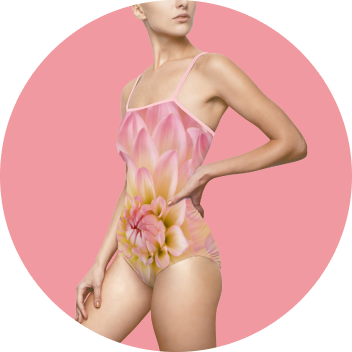 One-pieces are perfect for women who feel more comfortable in single-piece swimwear or prefer them for style and practical purposes.
Everybody loves a good old classic one-piece swimsuit, perfect for playing sports on the beach, enjoying a family outing, or sunbathing by yourself.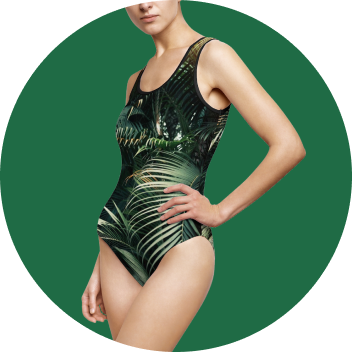 Printify Is Trusted by 2 million+ Merchants Worldwide With More Joining Every Day
I don't have to invest the money I can't lose into my business. With Printify, I only pay the fulfillment fees, and the rest is all profit.
I really appreciate working with Printify on my brand. Afro Unicorn was only supposed to be my design on a white shirt. It is so much more. Printify allows me the time to run the business and not work in the business.
Printify helped me start a completely hands-off revenue stream. When you spot a niche that you want to enter quickly, you don't have to worry about buying stock or equipment.
My experience has been amazing so far. With thousands of sales, there's always going to be obstacles to overcome. But, when something has needed fixing, it has always been amazing.
Printify Premium has helped my profit margins tremendously, and spending $20 a month has probably saved me over $200 a month.
Using Printify saved our struggling business of 6 years and gave us more time with our family.
I like Printify products because they tie in with our organisation's message.
I love the Printify Mockup Generator. It keeps everything consistent and allows me to keep my brand looking sharp and professional.
Make Your Own Custom Swimsuits
Sell Custom Swimsuits With Printify
Choose What Fits Your Business
Printify integrates with all major sales channels: Shopify, Etsy, WooCommerce, eBay, BigCommerce, PrestaShop, Squarespace,  and WixStores. Additionally, we offer our custom API solutions for advanced users & businesses.
More Swimming Accessories From Printify
Frequently Asked Questions
Browse our product catalog and pick one of our many options, from a bikini and one-piece swimsuit to swim trunks for men and more.
Yes, and we encourage you to do so. Order samples to ensure the quality meets your requirements.
No. Both bulk and single orders are possible with Printify.
Create your logo, add text, upload pictures or cool patterns, and design custom bikinis, one-pieces, and other summer accessories for special occasions and fun in the sun.
Start Selling Custom Swimsuits