Printify makes it easy and fun to create and sell custom joggers. Whether you're designing for yourself or for selling online, you'll love the high quality, style, vibrant colors, and user-friendly creation process!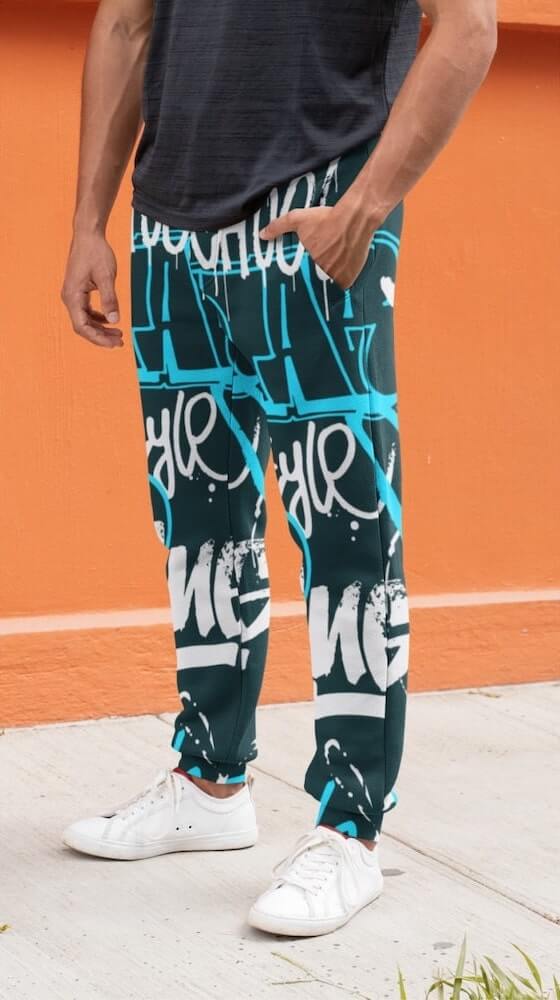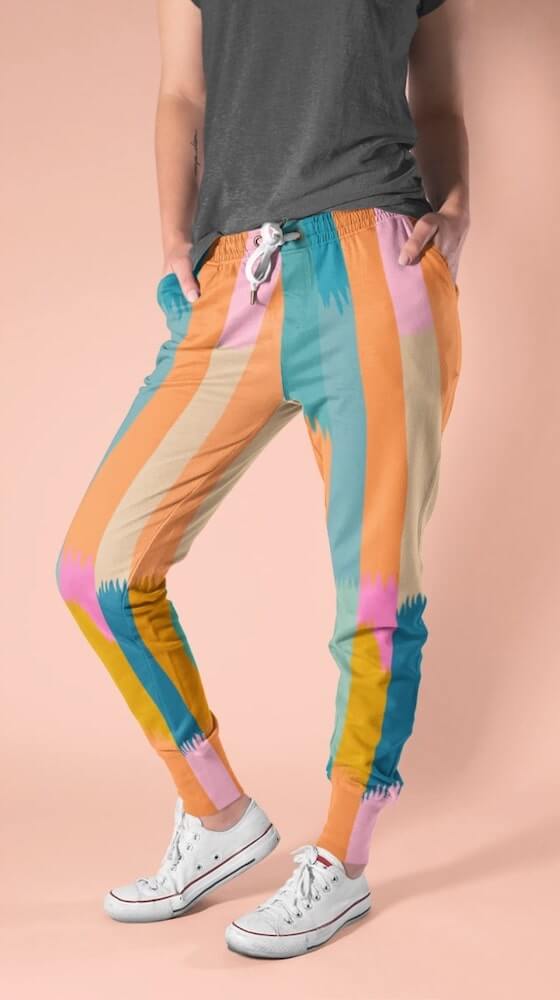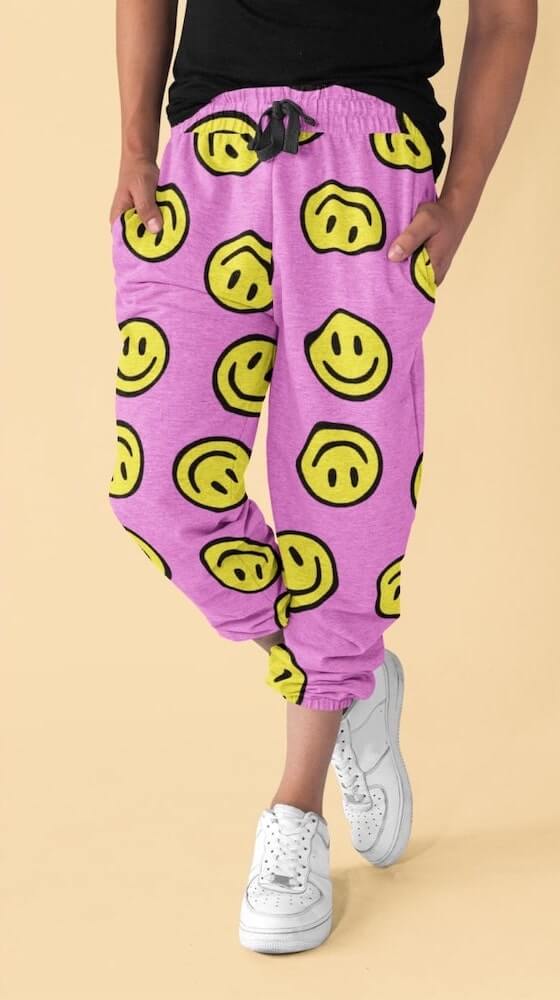 Make Your Own Joggers With Printify
Create Custom Joggers Today!
Design Custom Joggers in Three Steps
Want to create your own personalized joggers that reflect your style and personality? With Printify, you can start designing custom joggers in three easy steps. Whether you want to make custom joggers for yourself, your friends, or your customers, Printify lets you turn your ideas into reality in no time.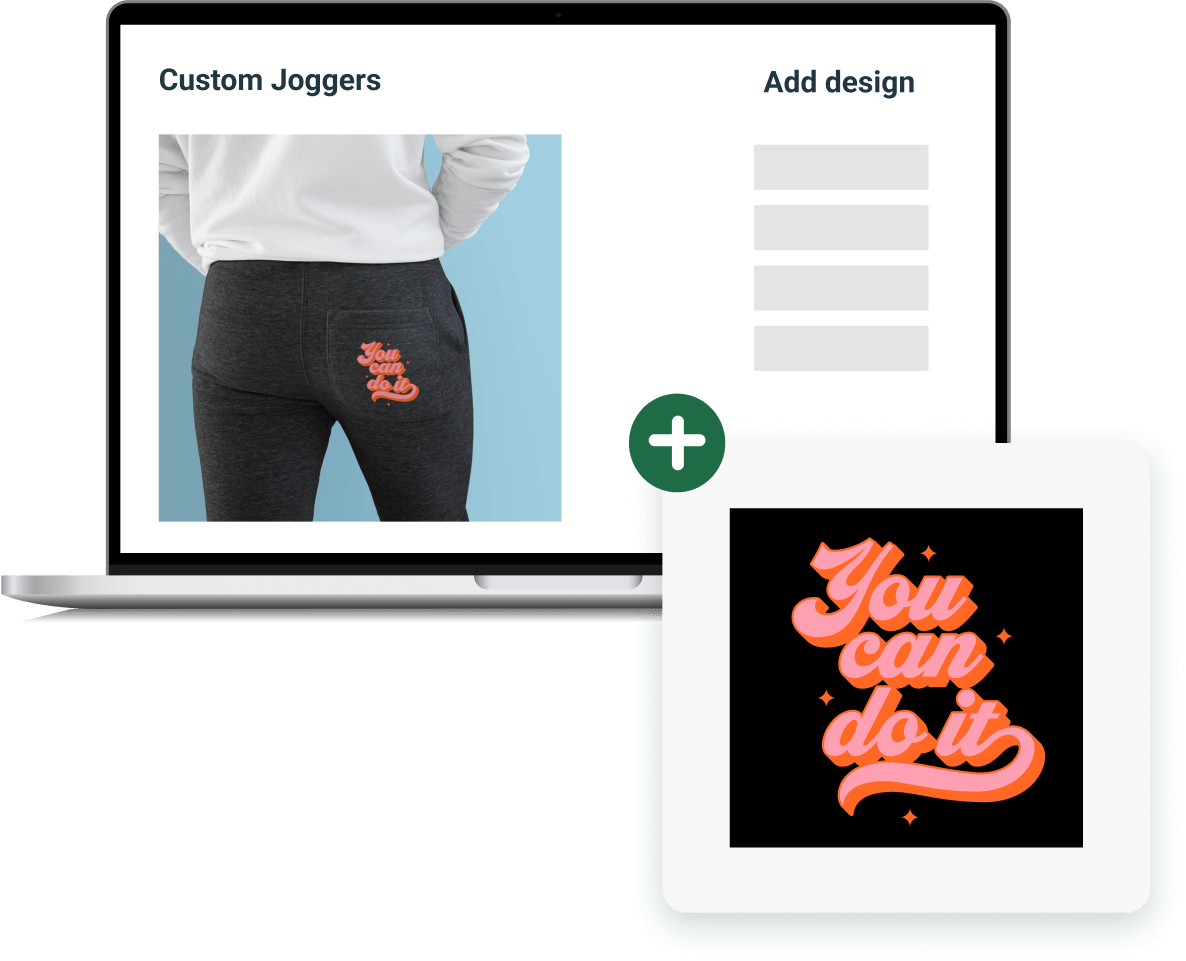 The first step is to sign up for a free Printify account. It only takes a few minutes to access hundreds of products, the Mockup Generator with all its tools and features, and Print Providers.
Next, choose a product from the Printify Catalog. Browse through different categories and filters to find the perfect jogger pants for your needs. Compare prices, materials, colors, and sizes. Printify works with trusted Print Providers worldwide to ensure high-quality products and fast delivery.
The final step is creating your joggers. Head to our Mockup Generator to upload your images, logos, or patterns, or choose some from the Free Graphics Library. You can also find millions of fabulous designs in our Shutterstock integration.
Design Custom Joggers With Printify
Harness the power of personalization with Printify and create your own custom joggers. With our easy-to-use design tools, you can transform standard joggers into fashion-forward, one-of-a-kind pieces. Whether you're designing for a brand, crafting a unique gift, or simply expressing your personal style, Printify puts you in the driver's seat.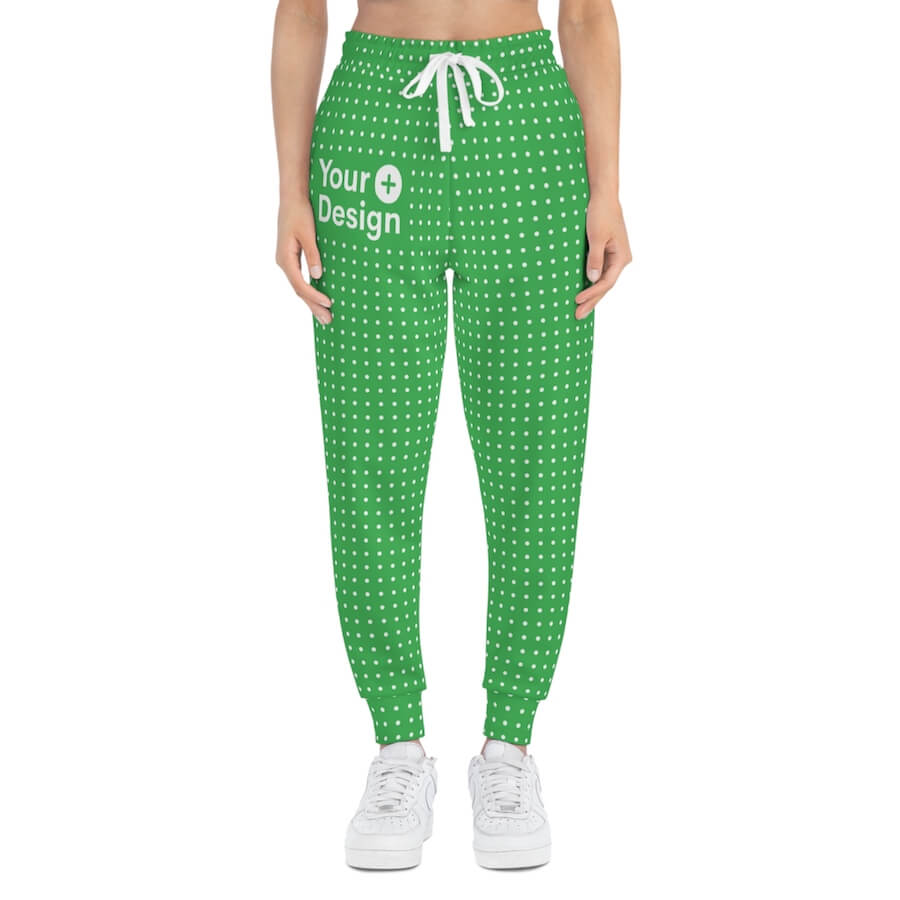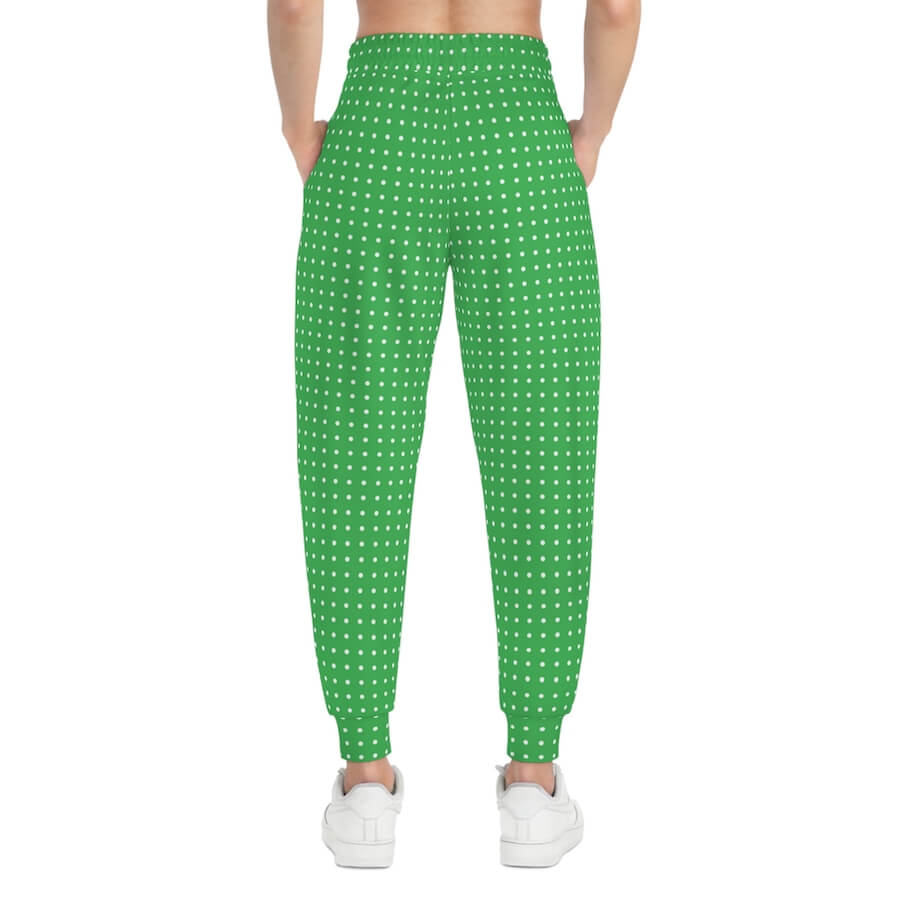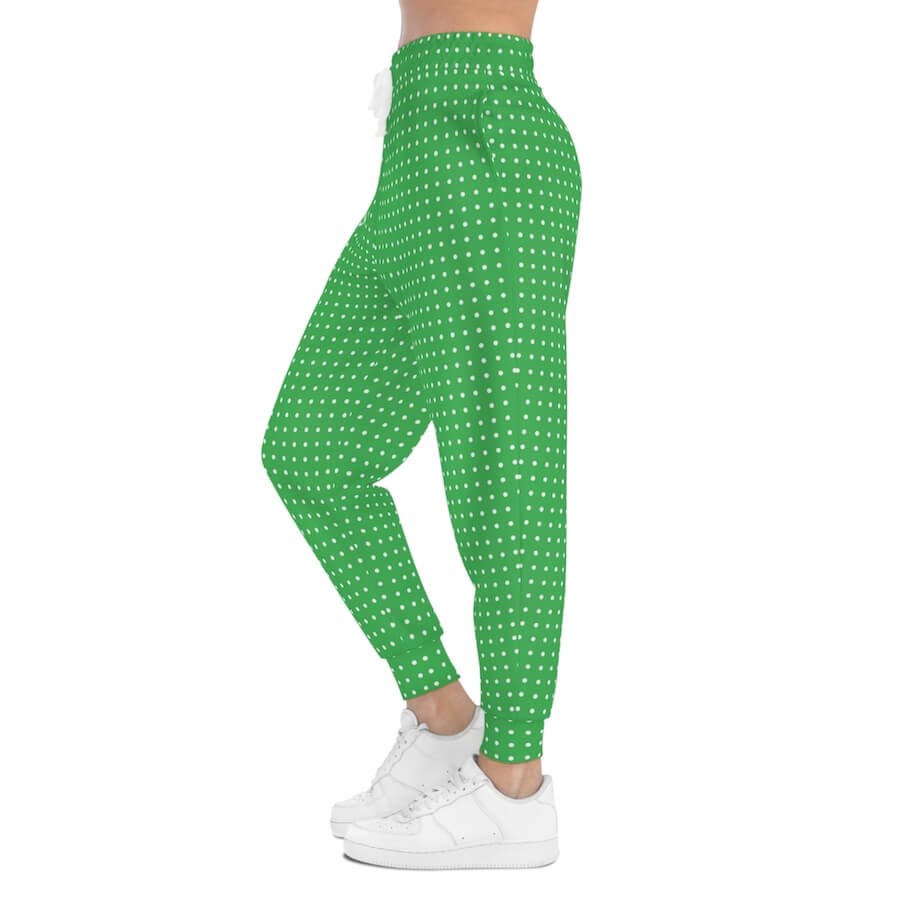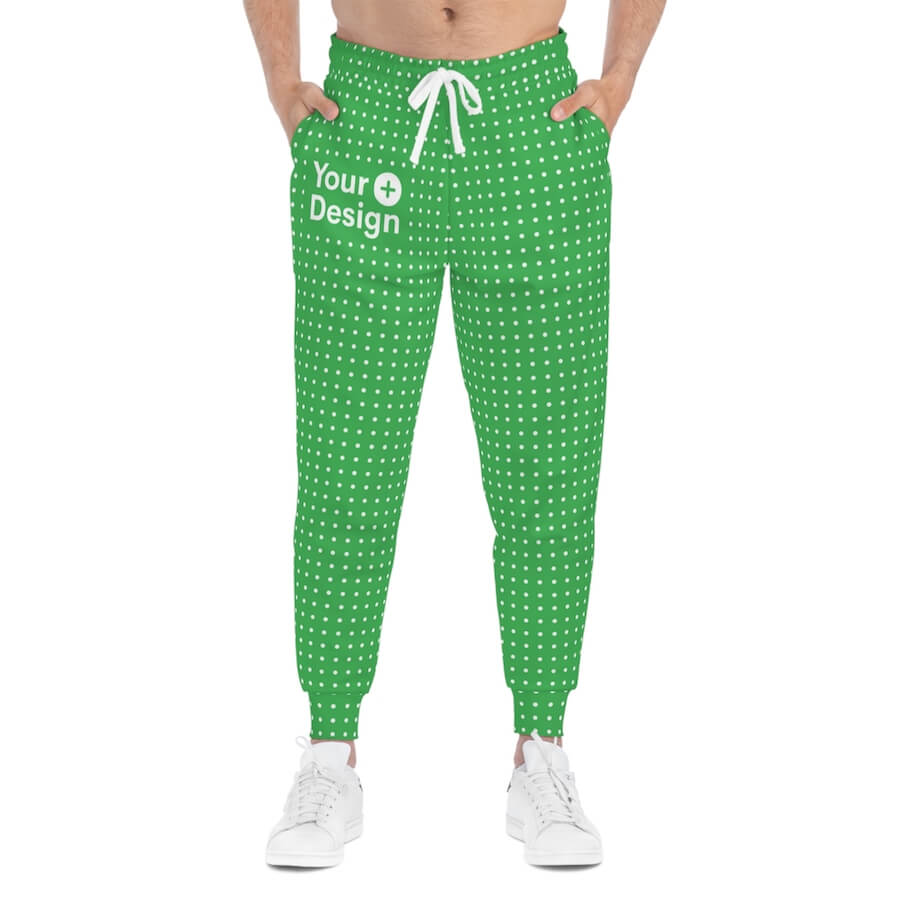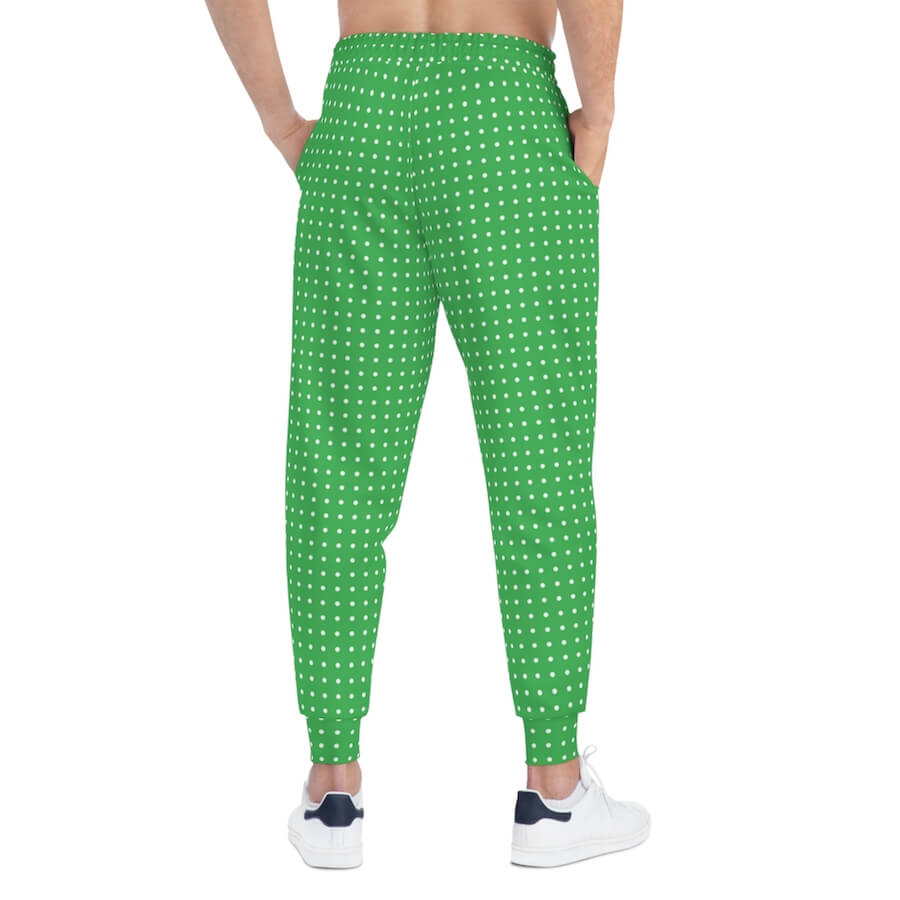 For those who love to sweat and move, these jogger sweatpants are made of breathable and stretchy fabric. They also feature tapered legs and an all-over print design that covers the entire garment. Customize them with your images, logos, colors, or texts to show off your passion and flair.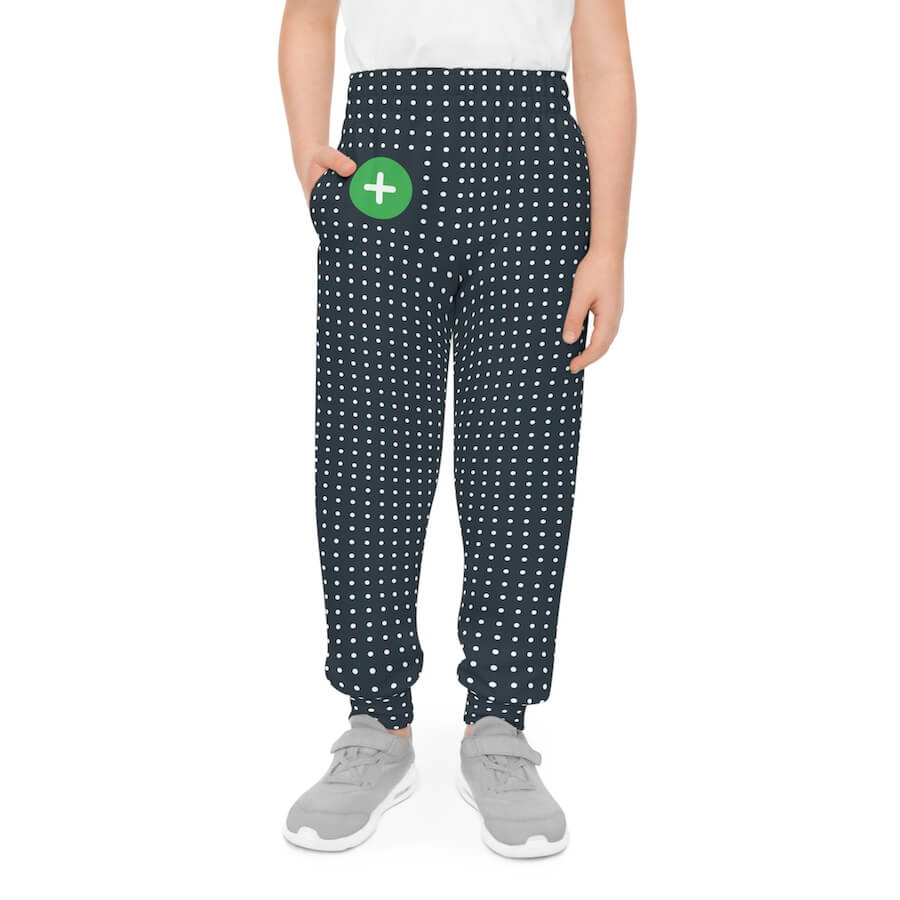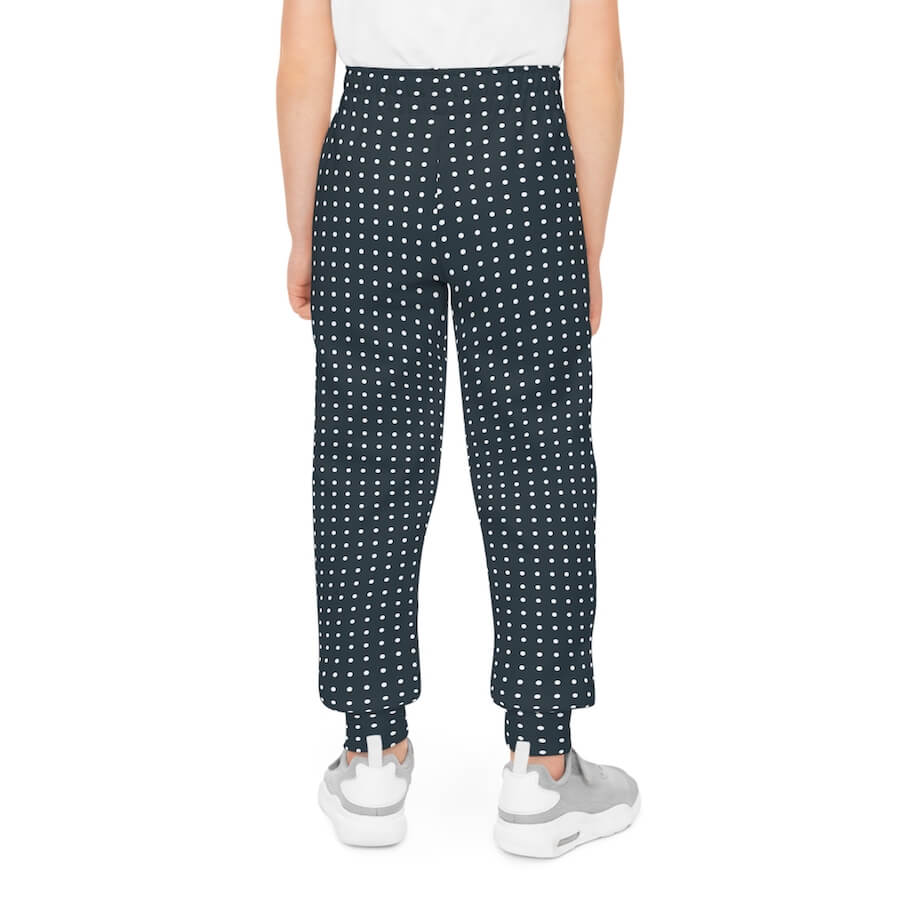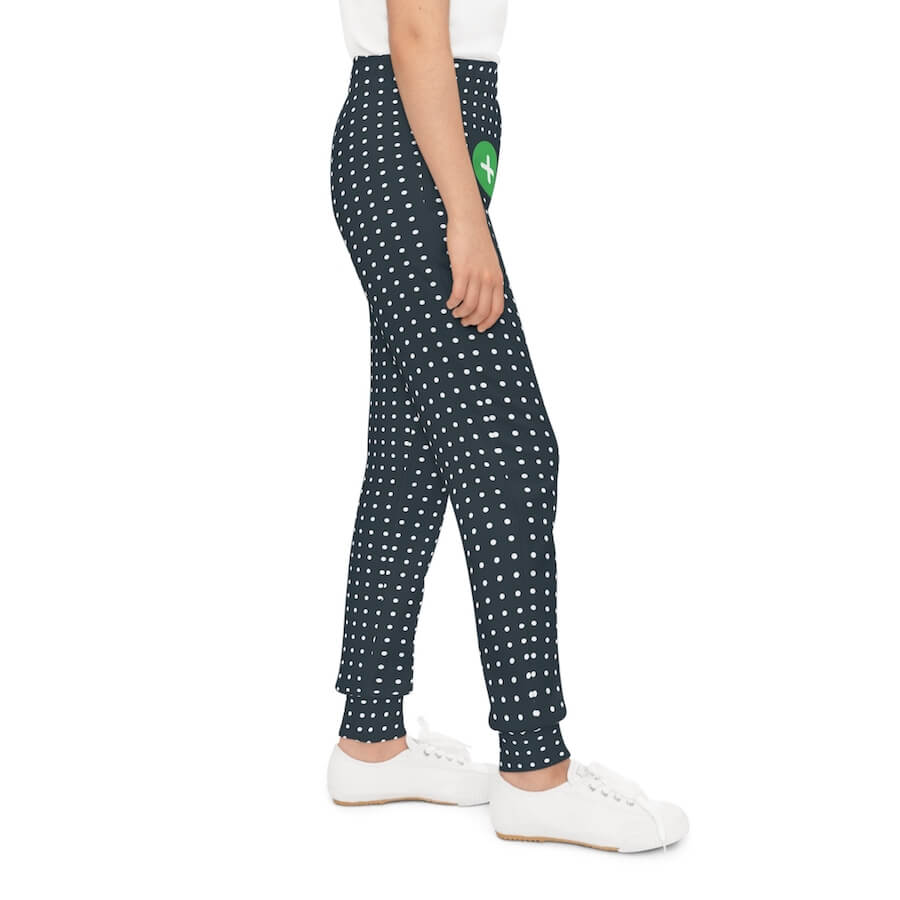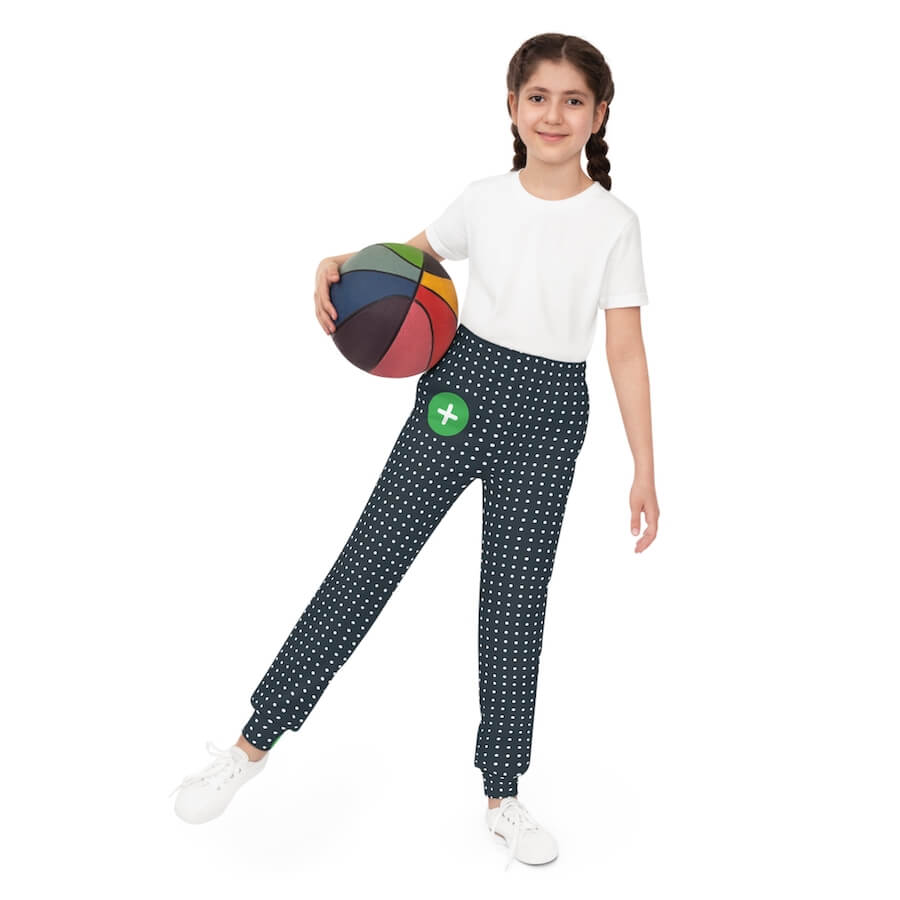 If you want to stand out from the crowd, these custom all-over-print joggers are made for you. They're a soft and cozy fabric that keeps you warm and snug. Customize them with eye-catching all-over designs to express your creativity and individualit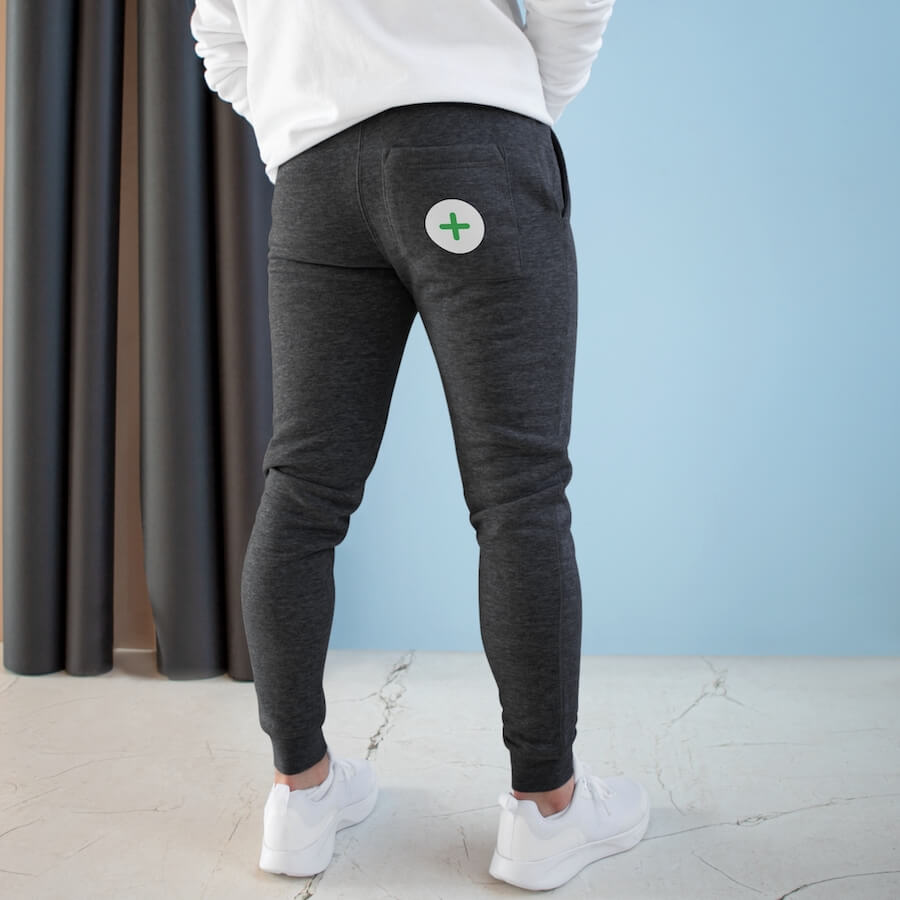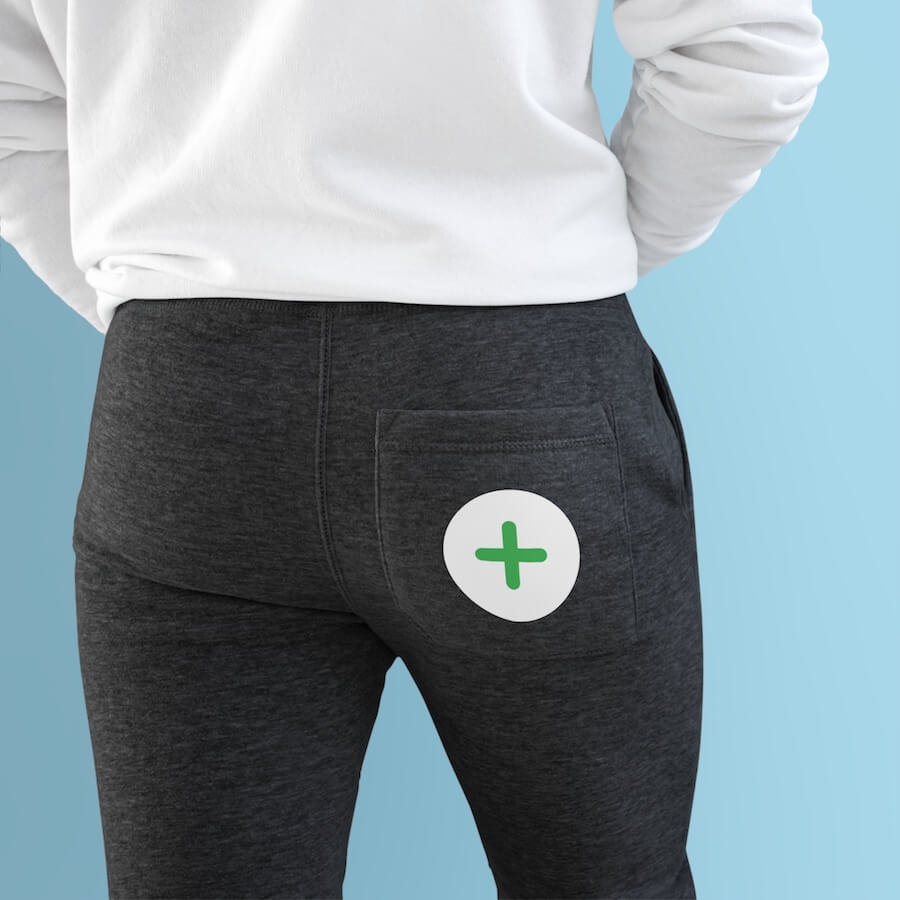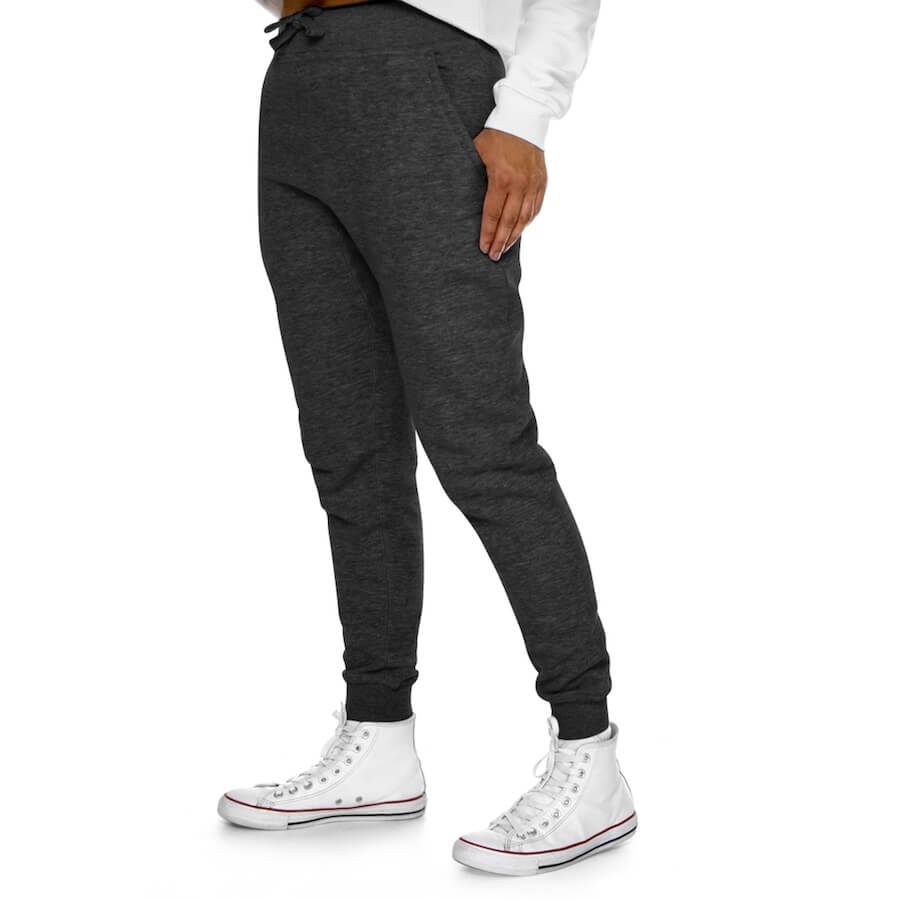 If you prefer a classic and timeless look, these joggers are for you. They're made of a thick and durable premium fleece fabric. They also feature a solid color and a logo print on the back pocket. You can customize them with your logo or text to add a touch of elegance and sophistication.
Be Part of the 2 Million Strong Printify Merchants Community
Experience first-hand why over two million merchants trust Printify to fuel their businesses.
I don't have to invest the money I can't lose into my business. With Printify, I only pay the fulfillment fees, and the rest is all profit.
I really appreciate working with Printify on my brand. Afro Unicorn was only supposed to be my design on a white shirt. It is so much more. Printify allows me the time to run the business and not work in the business.
Printify helped me start a completely hands-off revenue stream. When you spot a niche that you want to enter quickly, you don't have to worry about buying stock or equipment.
Printify Premium has helped my profit margins tremendously, and spending $20 a month has probably saved me over $200 a month.
Using Printify saved our struggling business of 6 years and gave us more time with our family.
I like Printify products because they tie in with our organisation's message.
I love the Printify Mockup Generator. It keeps everything consistent and allows me to keep my brand looking sharp and professional.
Make Your Own Custom Joggers
Ignite Your Creativity With Custom Jogger Design Ideas
Wish to design your own joggers in beautiful colors and patterns, but the muse has gone AWOL? Unleash your imagination and inspire your next apparel product line with these unique and trendy custom jogger design ideas. You can even make custom workout sets.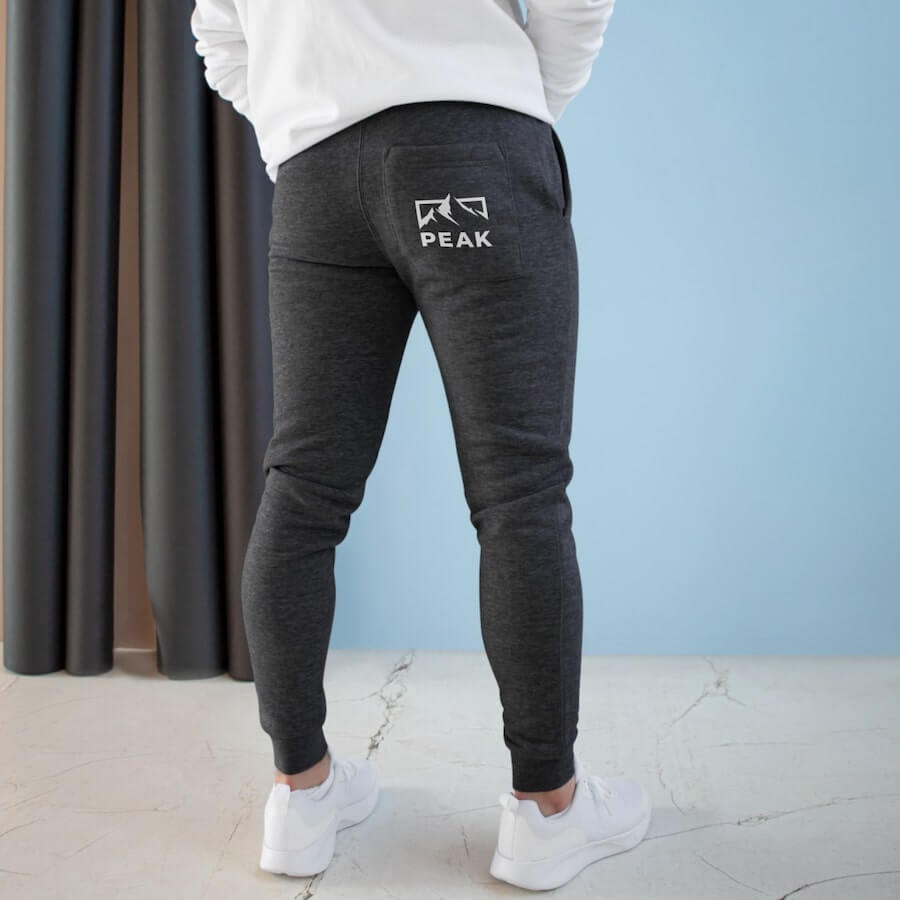 Exhibit your brand's personality with comfy, custom-made joggers adorned with your logo. Take control of colors, sizes, and logo positioning, creating designs that leave both customers and competitors in awe.
Capitalize on the popularity of astrology with celestial-inspired artwork on your jogger pants. From starry night scenes to sun and moon prints or designs featuring constellations and astrological signs in mesmerizing colors – you're set to create a winning design that Gen Z will love to wear.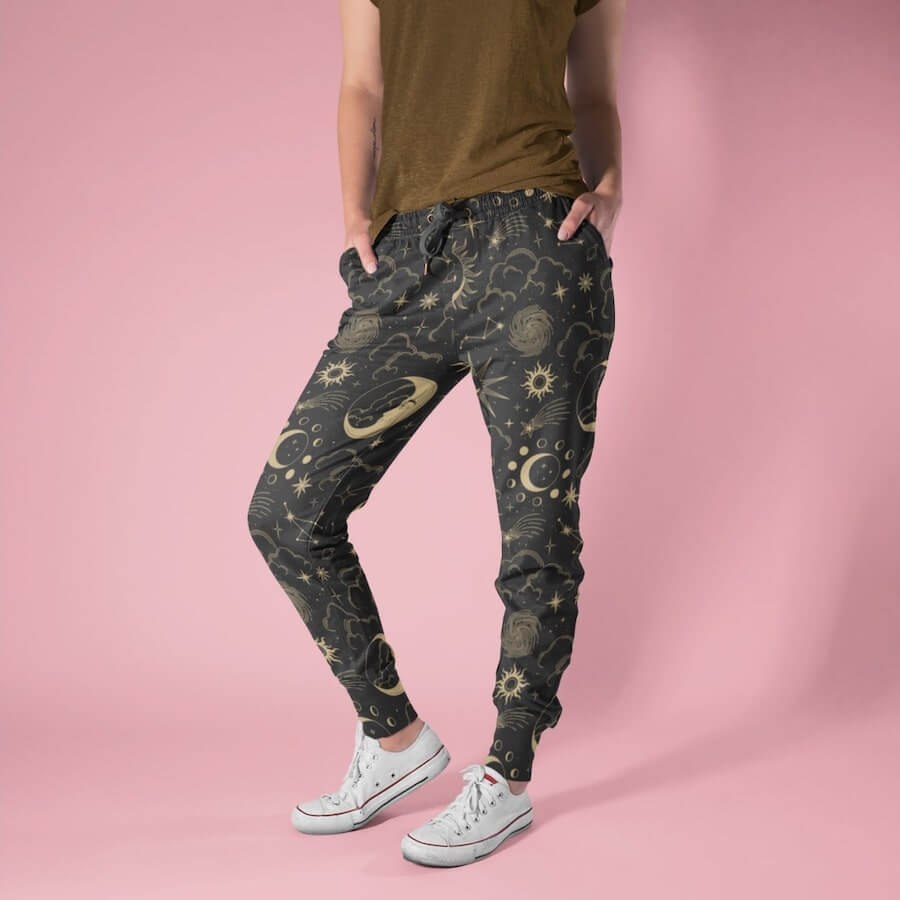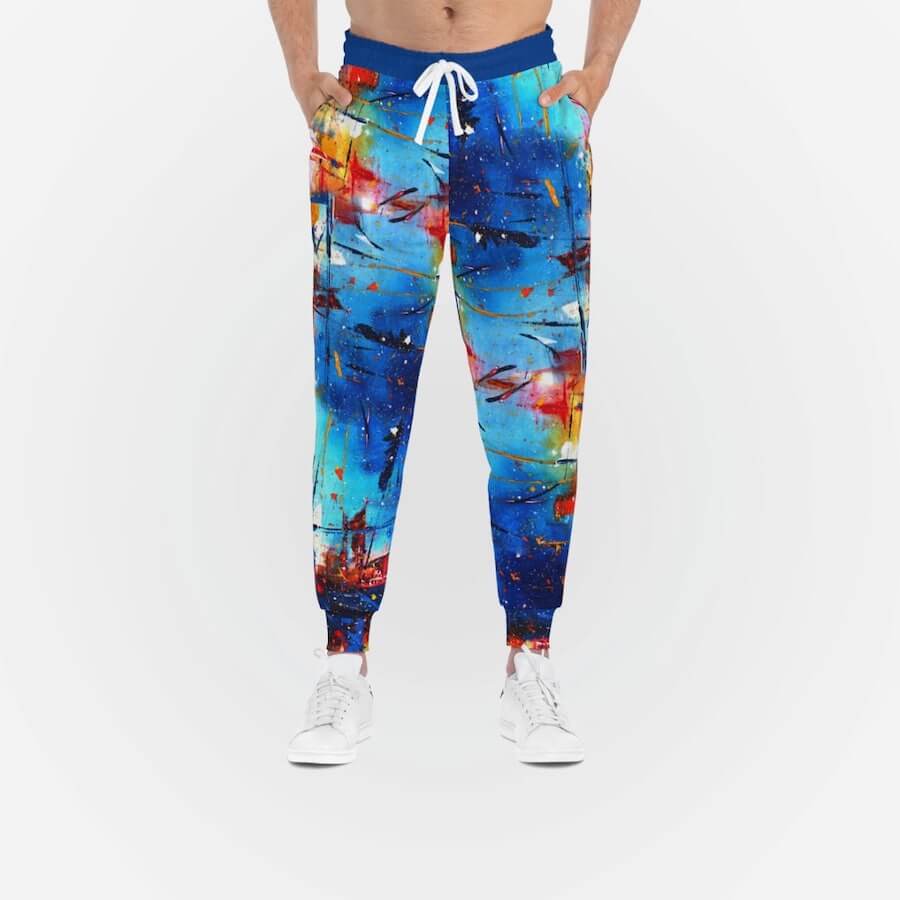 Embrace the vibrant appeal of abstract expressionism with your custom-printed joggers. By incorporating the popular paint-splatter effect, you can appeal to customers who appreciate a modern, fun, and distinctive aesthetic in their apparel. It's your chance to cater to the "off-duty art teacher" vibe.
Prints don't have to be loud. You can add a minimalist touch that is chic, clean-cut, and to the point. Impactful designs like a yin and yang print, a dogtooth print, blocks of colors, or even stripes can be discreetly trendy and powerful choices one leg at a time.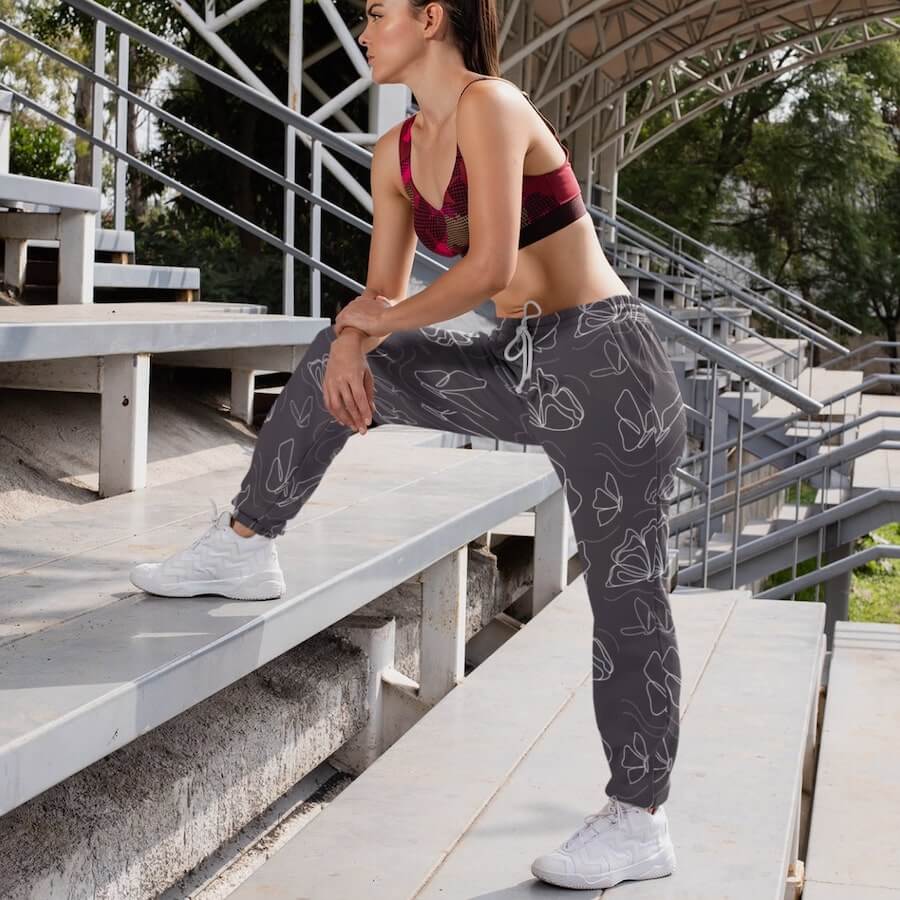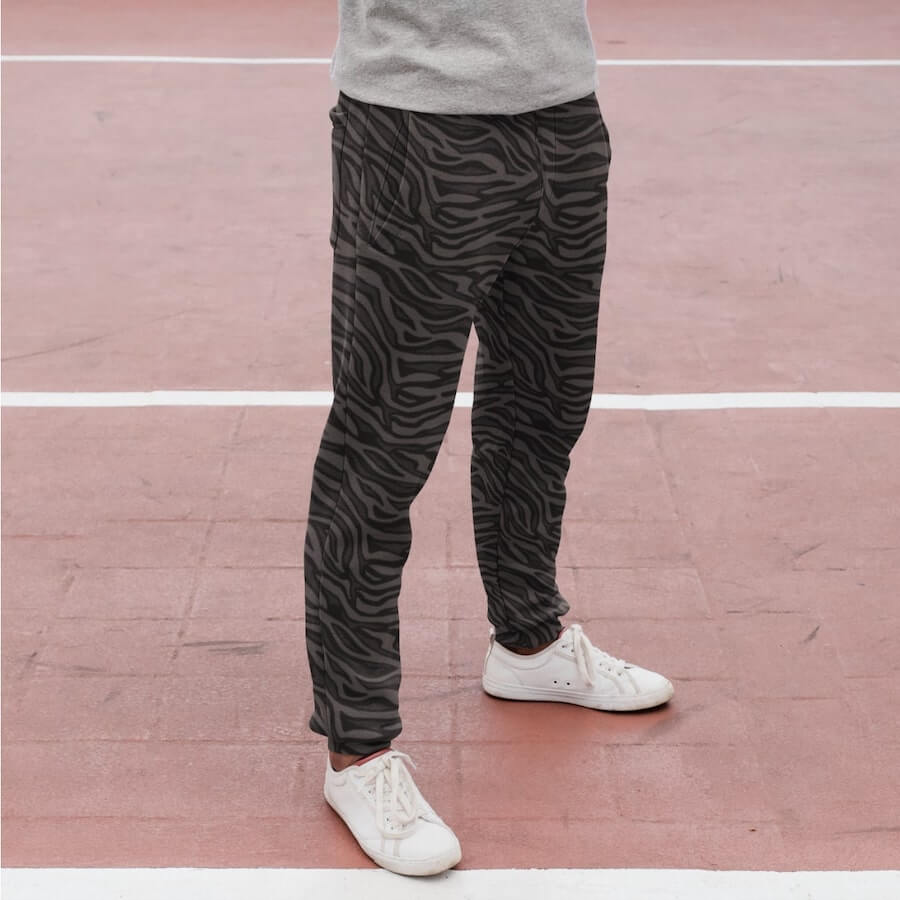 Animal print adds an unexpected glam touch to men's, women's, and youth joggers, merging style with comfort. While classic leopard spots are timeless, don't shy away from unorthodox choices. Customize your own jogger sweatpants with giraffe-inspired designs or the trendy cow print.
Tie-dye custom jogger pants, the ultimate festival attire, combine free-spirited vibes with easy comfort. With Printify, you're not bound to a single style – design an entire range of these vibrant pants in a spectrum of colors. Embrace the carefree allure of tie-dye and cater to the modern-day hippies.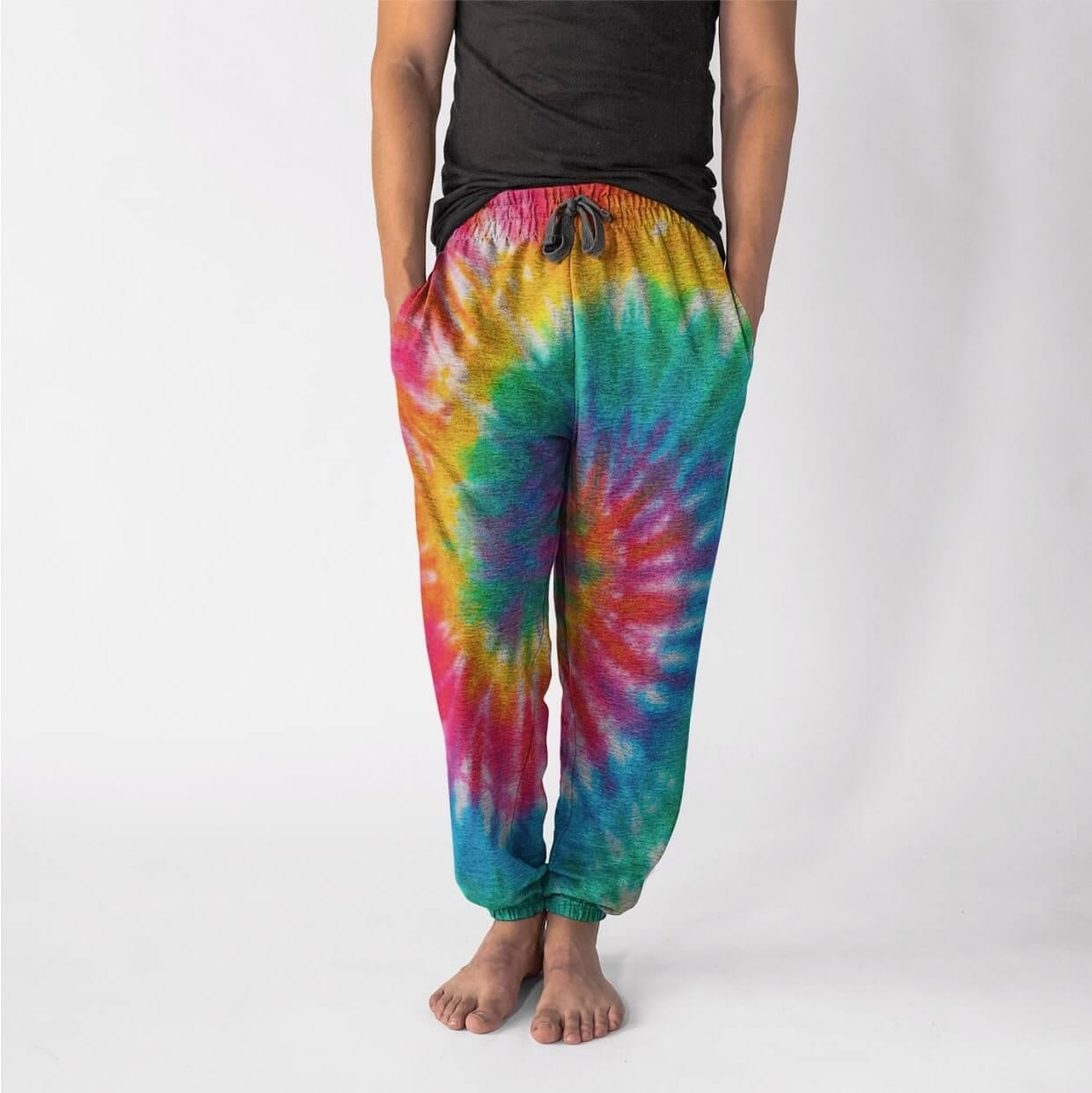 Joggers are versatile, comfortable, and stylish, worn by different age groups and occasions, and are increasing in popularity every year. By selling custom joggers with your artwork, you can tap into this huge and growing demand and offer your customers a unique, comfortable, and personalized product.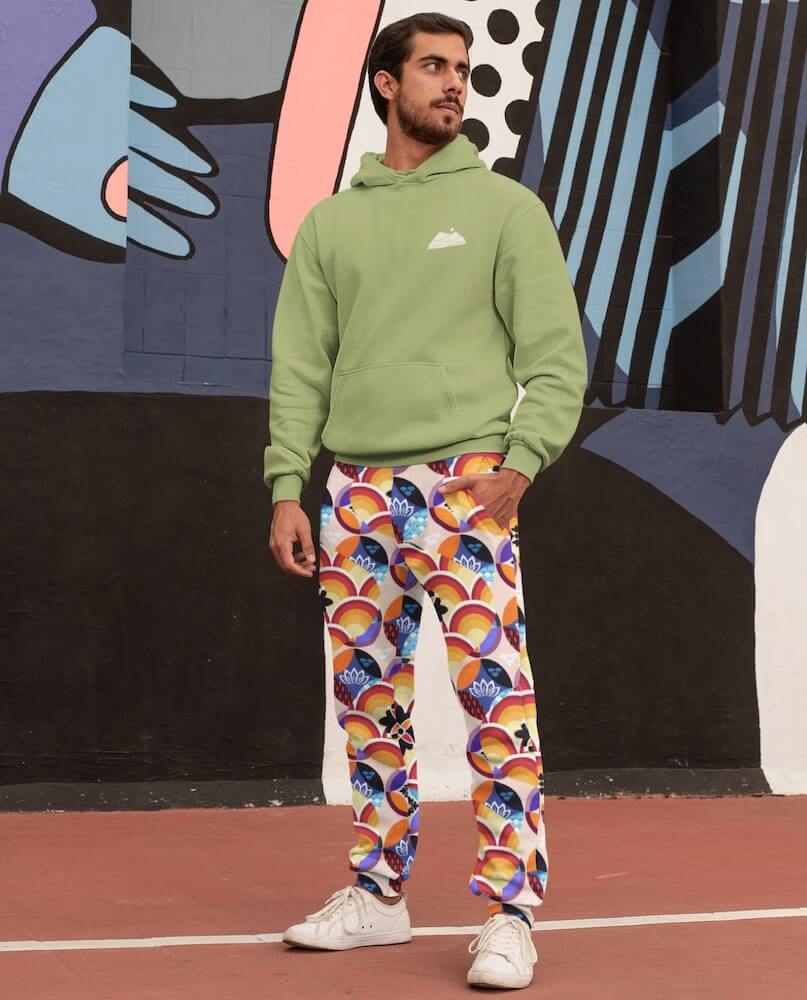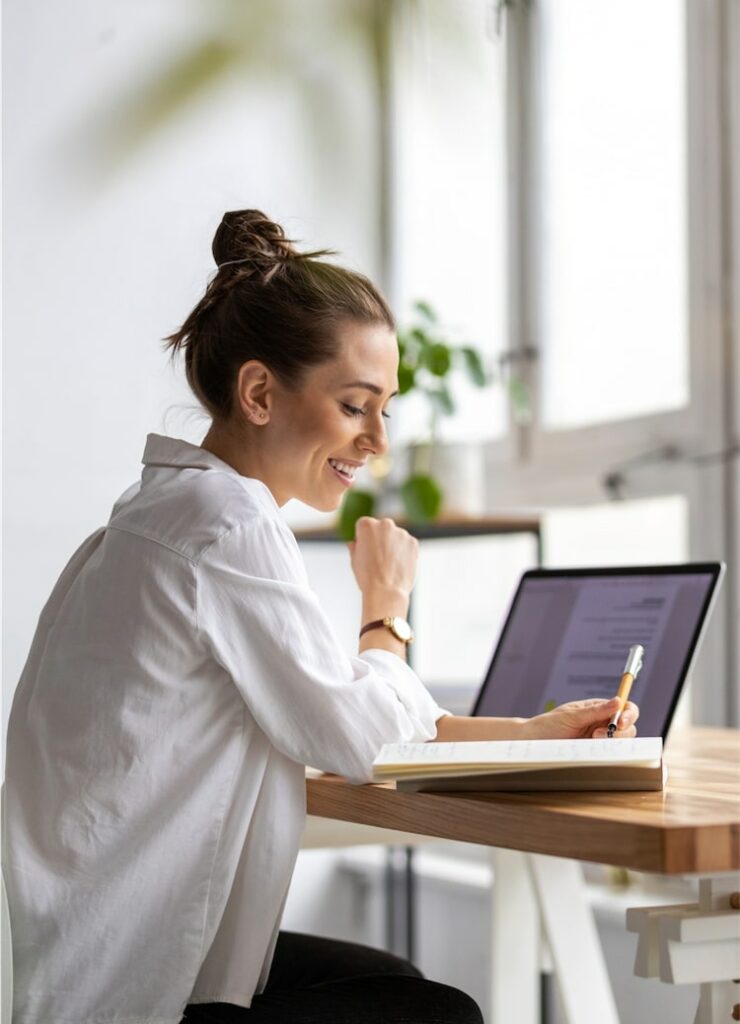 Printify offers a wide range of products to customize and sell. You can choose from over 850 products in different categories and niches.
With Printify, you can set your custom products' prices and profit margins. You can also save up to 20% with our Printify Premium plan. You only pay for what you sell. No hidden fees or charges.
With Printify, you can expect high-quality printing and fast delivery of your products. We work with the best Print Providers and printers worldwide, who use the latest technology and equipment.
Printify handles the printing and shipping for you. You don't have to worry about inventory, fulfillment, or logistics. Focus on creating designs and marketing. The rest is on us.
Printify's intuitive interface and Mockup Generator allow merchants to effortlessly design, preview, and set up their products for selling, even with no design skills.
Sell Your Custom Joggers With Printify
How to start a fitness clothing line? Printify makes selling custom men's joggers and other products easy. Easily connect your store with Printify and sync your products and orders. Printify integrates with popular eCommerce platforms like Shopify, Etsy, eBay, Walmart, and more.
Explore More Products to Boost Your Sales
Make and sell other amazing products in beautiful colors and patterns with Printify. Find inspiration on clothing for gym, outdoor activities, and beyond.