Upload your artwork and create custom underwear with your designs – no upfront costs, no inventory, and no experience needed. Create personalized underwear for your store today and sell your cheeky and beautiful creations to customers worldwide.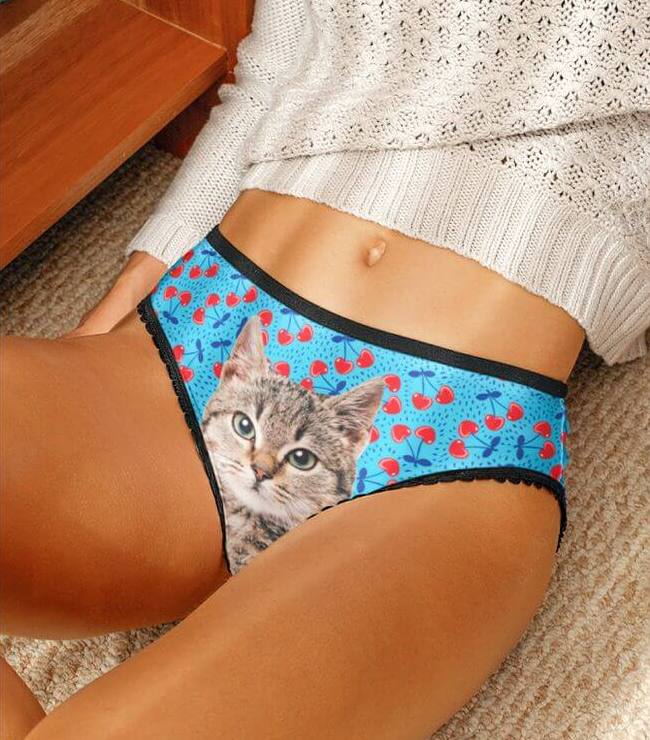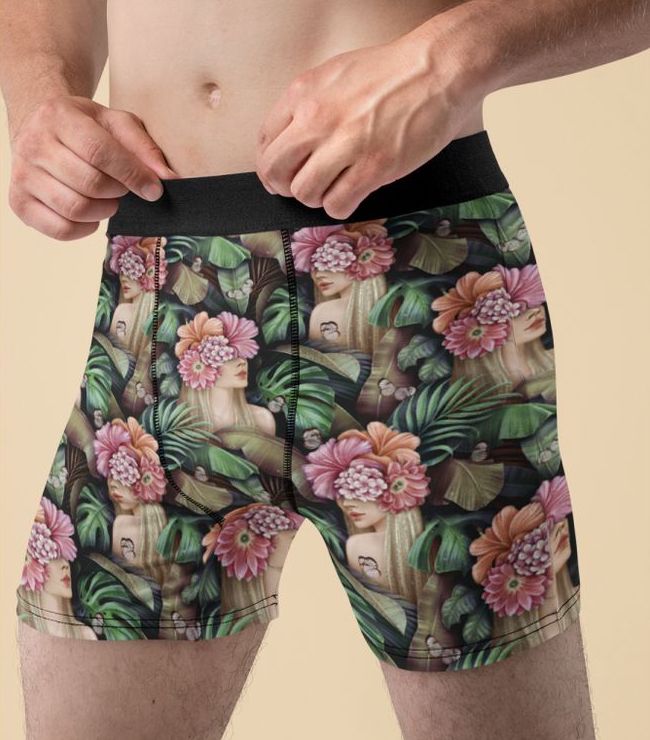 Custom Underwear Printing With Printify
Start Making Your Own Custom Underwear!
Design Custom Underwear in 3 Easy Steps
Creating customized underwear with Printify is as easy as pie. Thanks to our easy-to-use Mockup Generator, you can have a product ready for printing in minutes.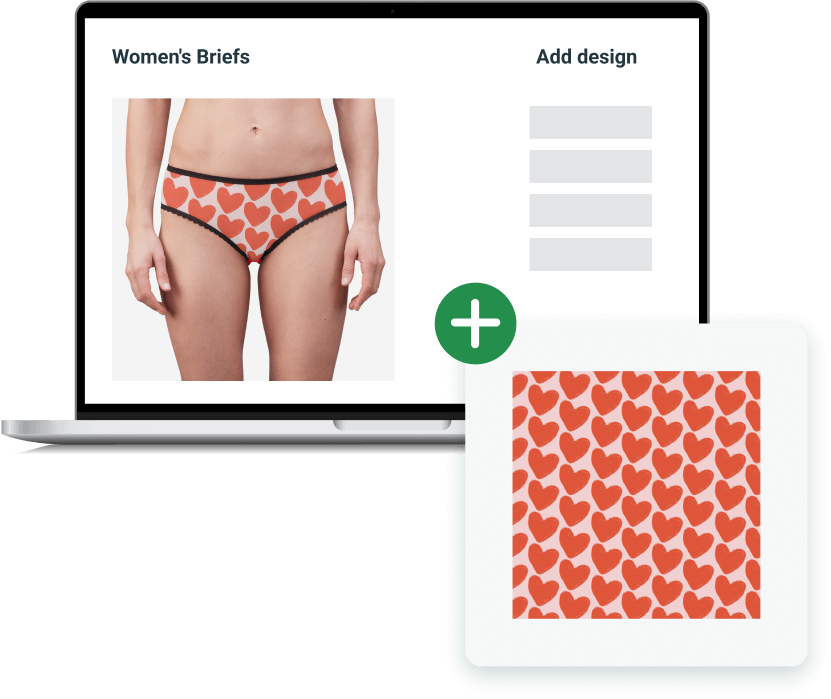 Sign up for Printify – enter your email address and choose a password. Answer a few quick questions, and you'll be taken to your dashboard. You can start creating custom products – bulk orders to sell offline or a line of custom underwear to sell online. 
In our catalog, under Accessories, click Underwear to design custom women's panties or men's boxer briefs – in your Printify account with our Mockup Generator. Or browse through over 850 other custom items to design more awesome products, from garments to home decor products to shoes and custom stationery.
After you've selected the product, it's time for the fun part – designing. Under the product, click Start designing. It will take you to the design space, where you can upload your artwork and adjust the placement on the virtual product. Click Preview to see a product mockup, and if happy, make a sample order for yourself or list online to start selling.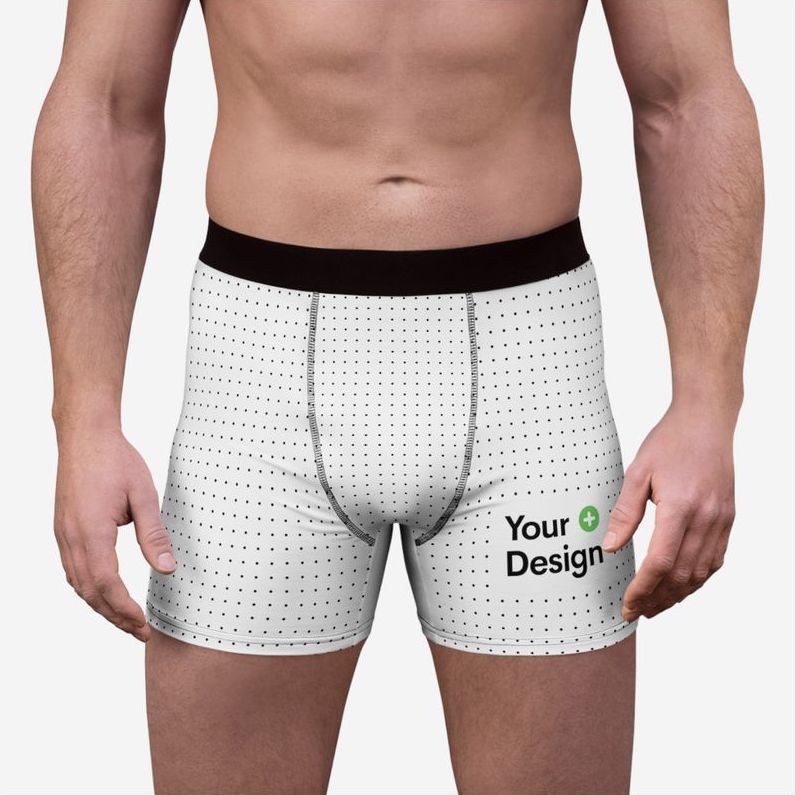 From USD 21.64 · From USD 16.67 with Printify Premium
Printify's custom briefs are lightweight yet durable. Made from 100% polyester and ideal for all-over-printing, our personalized underwear for him is super comfy with a fleece lining, regular fit, and high support. Our boxer briefs look and feel great in every size, and the print will last for countless wash cycles – the color won't fade, and the lines won't blur. These custom boxers make an ideal personalized gift for him on any occasion.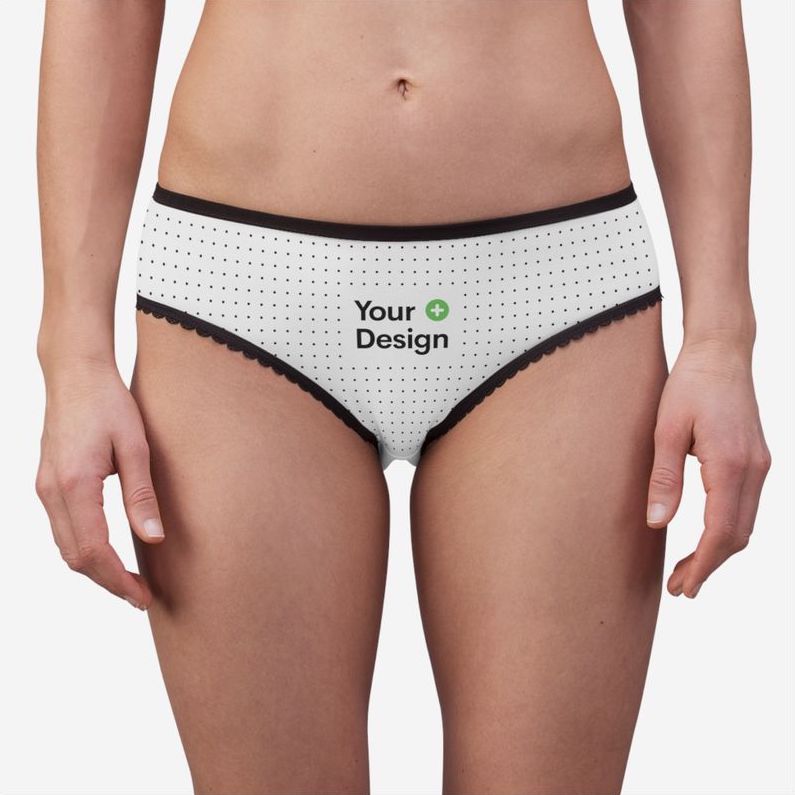 From USD 19.40 · From USD 14.94 with Printify Premium
Fun, flirty, and a little undercover – our custom panties are a great addition to any store. Extra lightweight, comfy, and paired with your designs… what's not to love? The printed undies are durable and keep your designs and customers looking great for years.
Our custom women's underwear is all-over-print, so your designs can cover the entire garment. Let your mind explore the fun opportunities these custom panties give.
Custom Printed Underwear With No Minimum
Print-on-demand drop shipping means no minimum order. All custom panties and briefs are made to order, and even if you want to print just one pair, you can at no extra cost. Or better yet, start selling online. No unsold items, no need for store inventory. Once your customer places an order, it's printed, packaged, and shipped directly to them.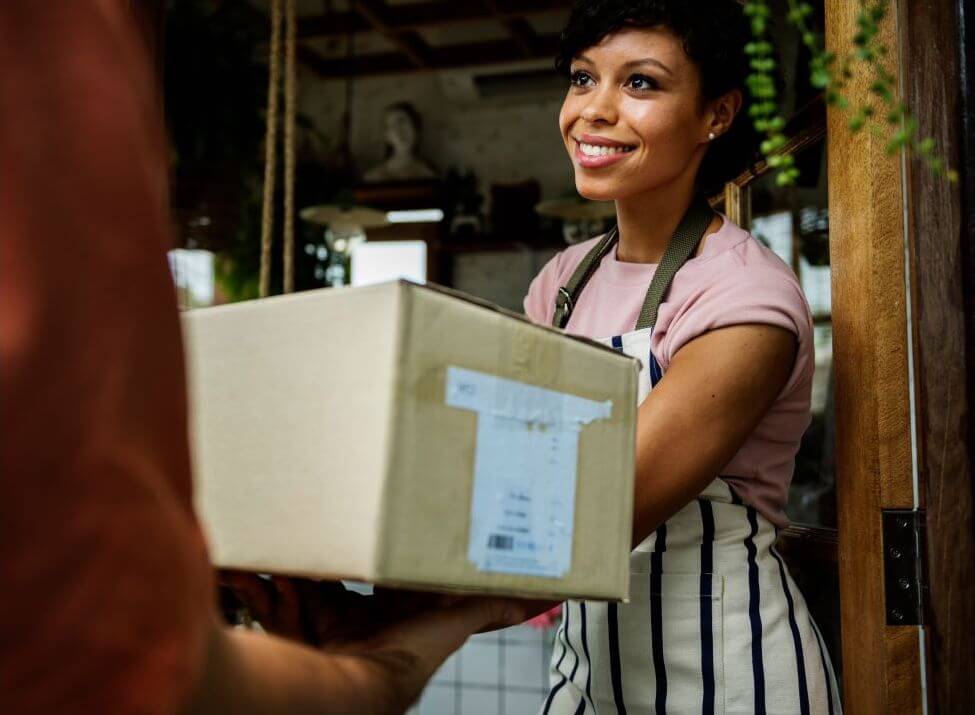 Sell Personalized Underwear Online With Printify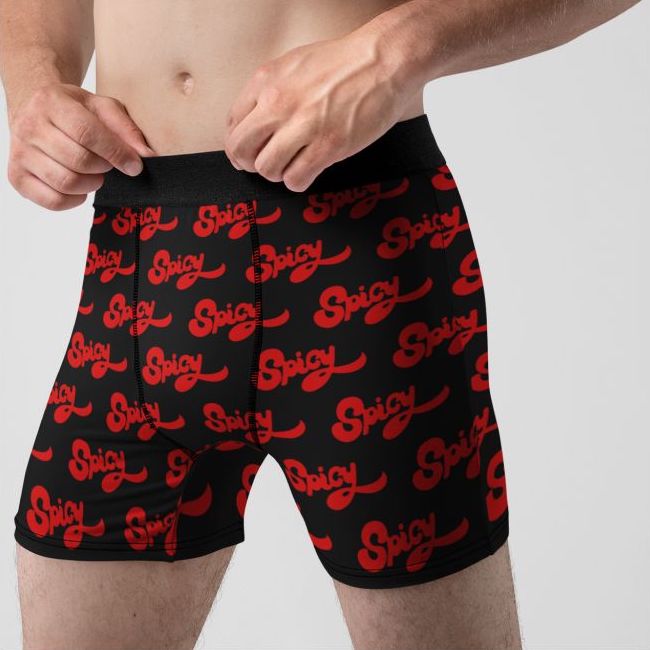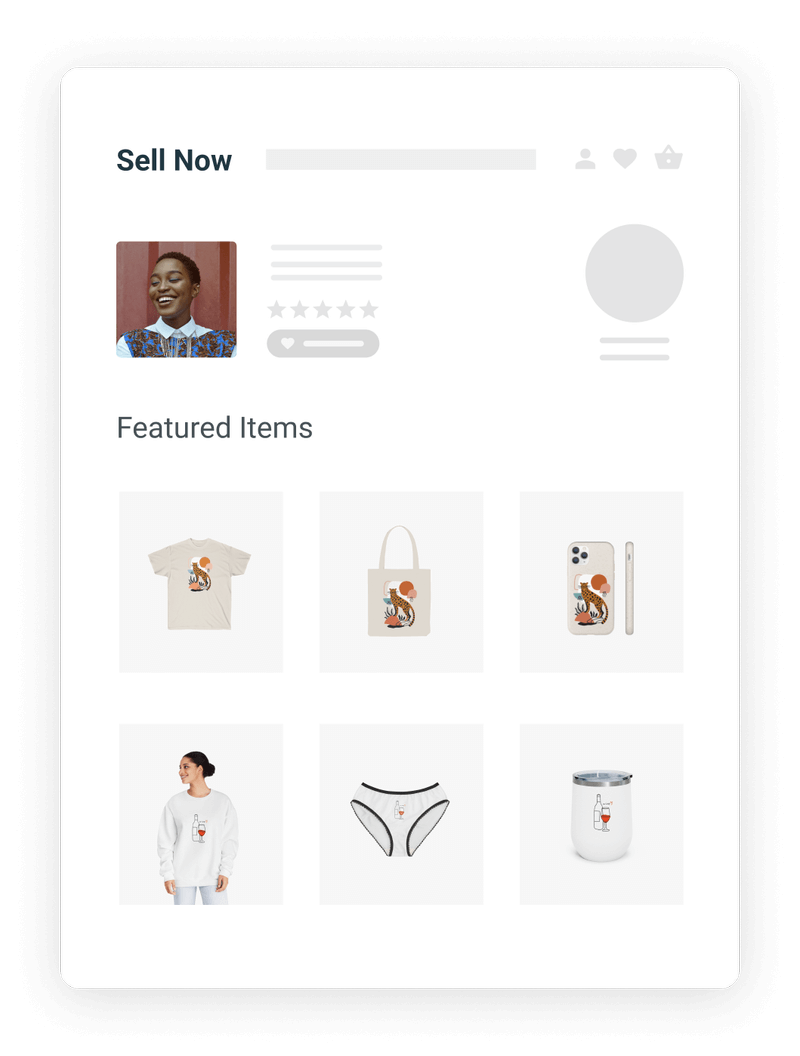 Before offering your customers men's and women's underwear, order product samples. You can touch and feel the actual product and ensure your brand-new personalized underwear meets your expectations and your store gets excellent reviews. This step is optional but still recommended. Samples are also great for personal use.
Time to publish custom panties and briefs to your store. We make integrating with services like Shopify, Etsy, Wix, eBay, WooCommerce, and others quick and easy. Choose the marketplace or platform that best suits your needs, then publish products to your store via the Printify app.
Now, the only thing to do is spread the word far and wide about your custom underwear. We'll make sure your custom underwear is high quality and shipped directly to your customer without you needing to lift a finger. Imagine all the holidays and anniversary celebrations where people buy each other sweet and funny gifts – custom underwear printing has never been more fun.
Start Selling Custom Panties
Custom Underwear Design Ideas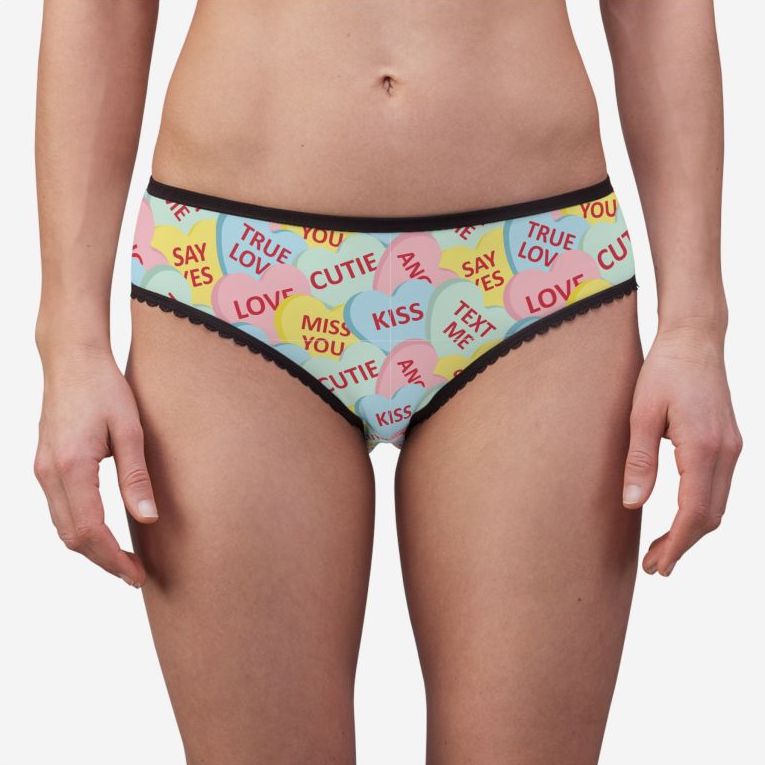 Valentine's Day Underwear
Valentine's Day is an intimate opportunity for some custom underwear sales. Hearts, personalized names, private photos, or cheeky words – this is the time to use your knowledge of puns and pop culture to drive sales with your most creative designs. 
Custom Underwear for Boyfriend or Girlfriend
Custom underwear for a boyfriend, girlfriend, or both? Yes! Create matching sets of custom panties and boxer briefs for those special moments together. Personal photos and sweet or funny words will spark the desire.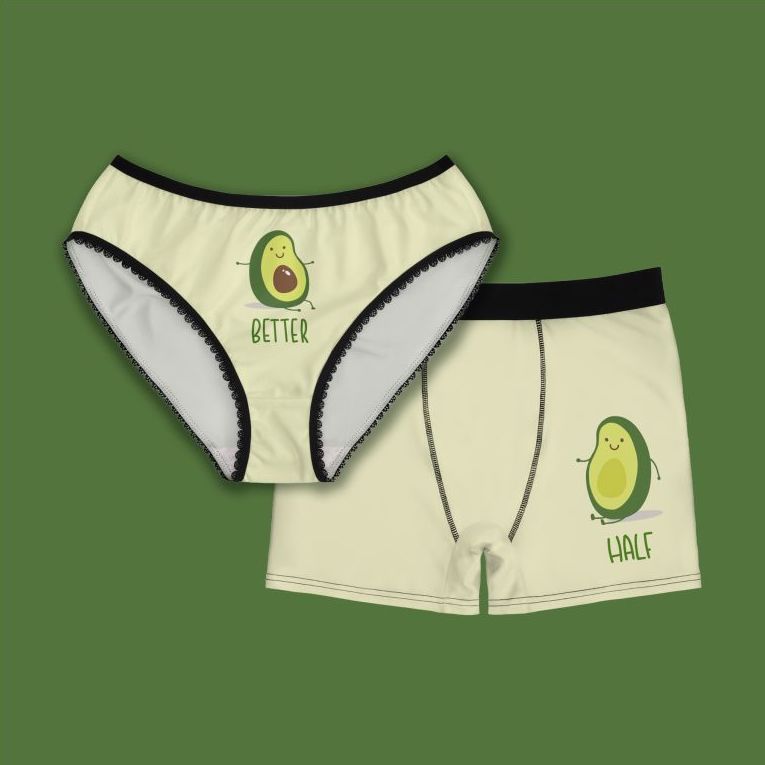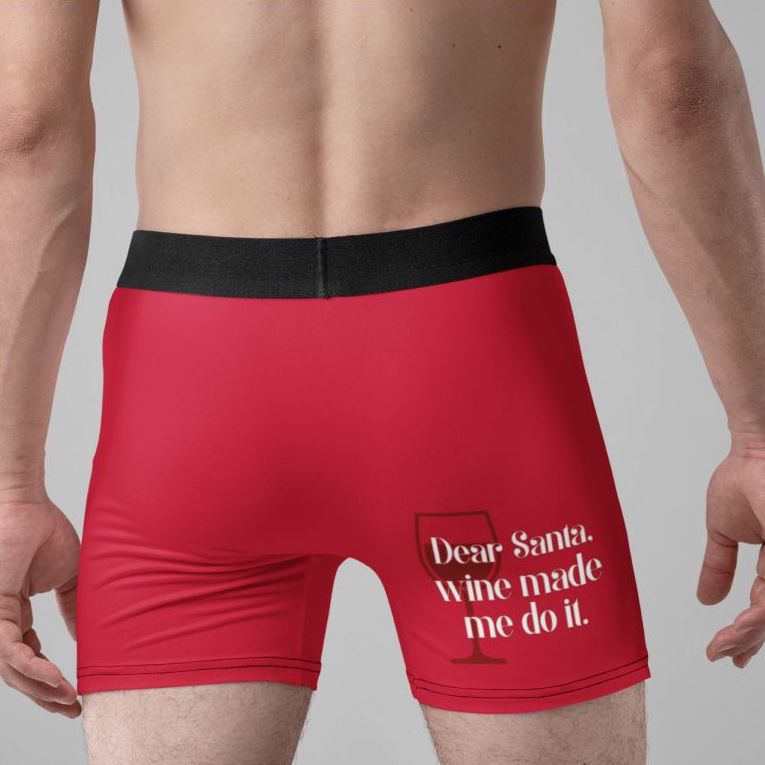 Custom Christmas Underwear
Help your customers fill their Christmas stockings with our soft, comfy undies decorated with festive motifs. Design underwear beyond pictures of Santa or snowflakes. Think mistletoe, Christmas-themed words, or create patterns like wrapping paper so the real gift can be unwrapped at bedtime.
Create Your Own Underwear!