Custom underwear shouldn't be a chore to sell! Remove all of your barriers to earning by adding cheeky custom underwear to your store!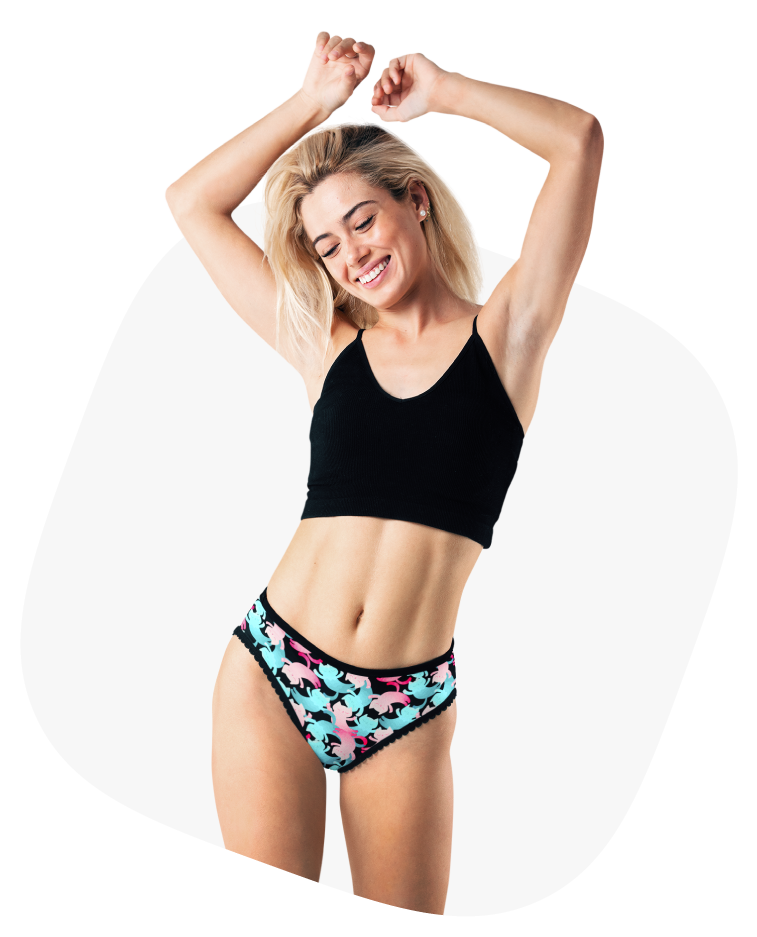 Why should you sell custom underwear?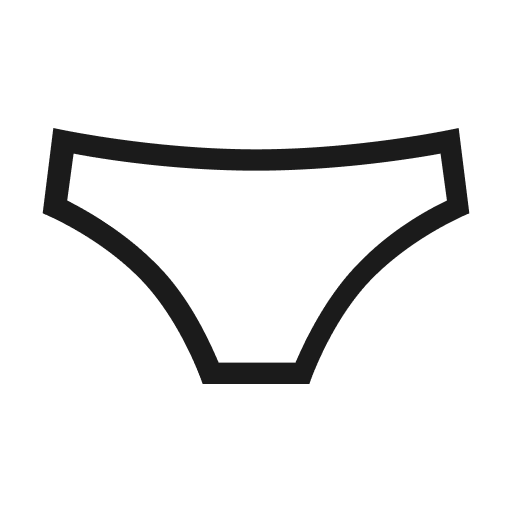 Everyone (hopefully) wears nice clean underwear every day! The market is huge for custom underwear!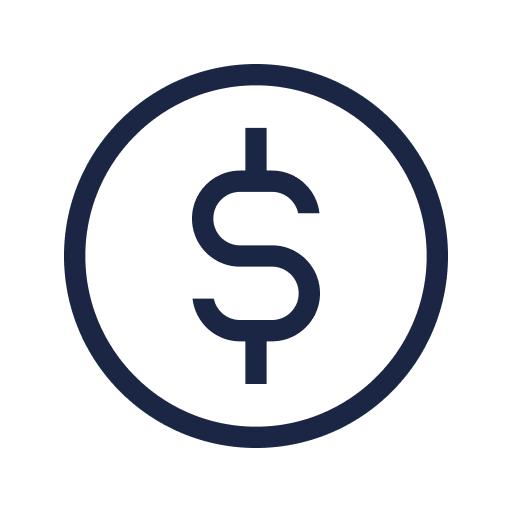 Custom underwear commands a high price, because of their personalized nature and novelty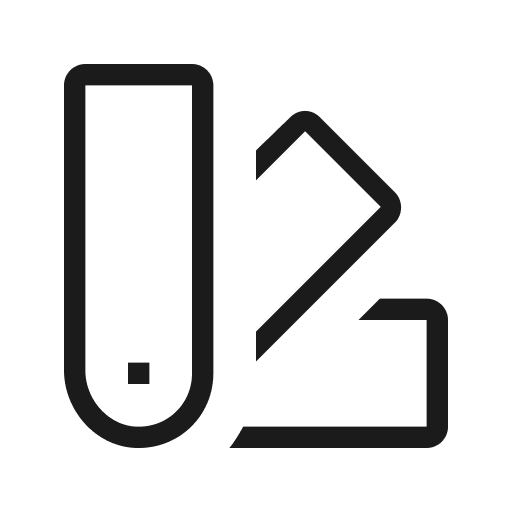 Fun, flirty or intimate, there are a lot of potential designs to put on custom underwear
Just like all of our products at Printify, these are produced using print on demand. Custom underwear printing happens at any one of our printing partners on our Printify partner network that carry the underwear.
They use to print on demand, or POD, to fulfill your customer's orders. This is a technology that allows designs and photos to be printed onto garments much like your printer prints a document at your home or office. This means there's no minimum for ordering!
Men's Custom Boxer Briefs
Our Men's Boxer Briefs are lightweight, weighing in at only 129 g/m². Regular fit and extremely comfortable and supportive, they're also made from 100% polyester. These are high-quality boxer briefs that look and feel great and should last for many years of washing.
Another great feature? They're all overprint. Put your fun and friendly designs all over these (except for the elastic band of course). They're also fleece-lined for comfort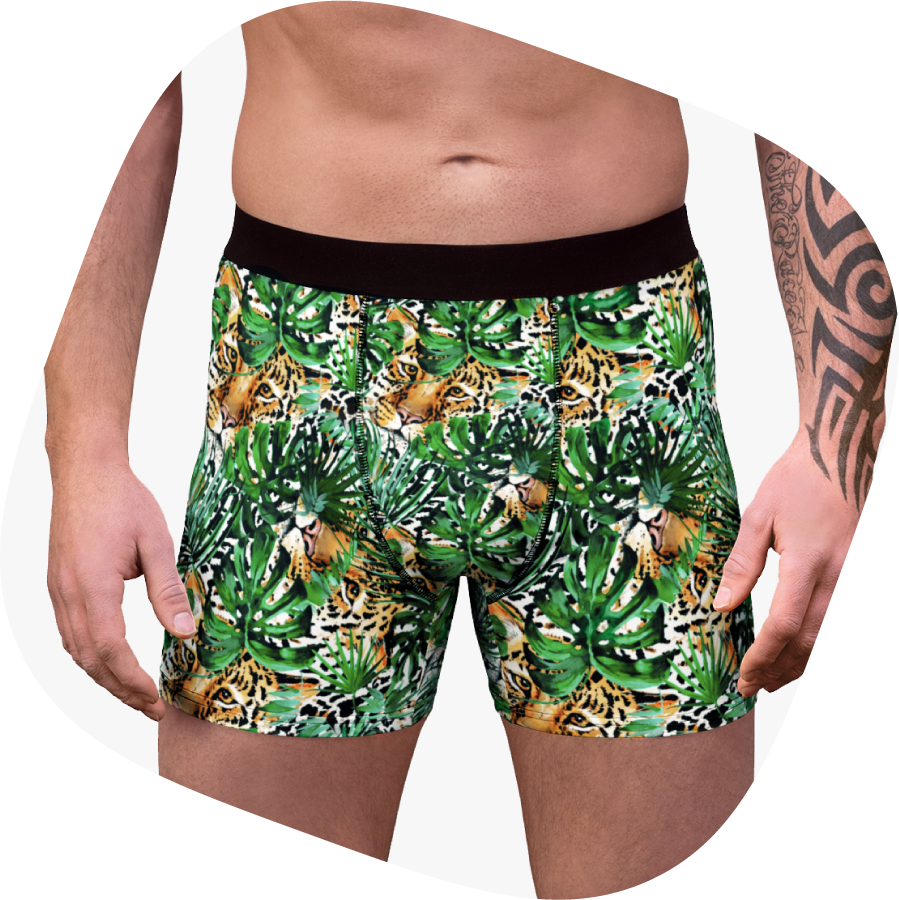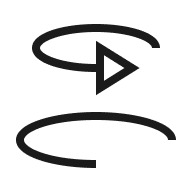 These briefs are 100% printable, except for the waistband.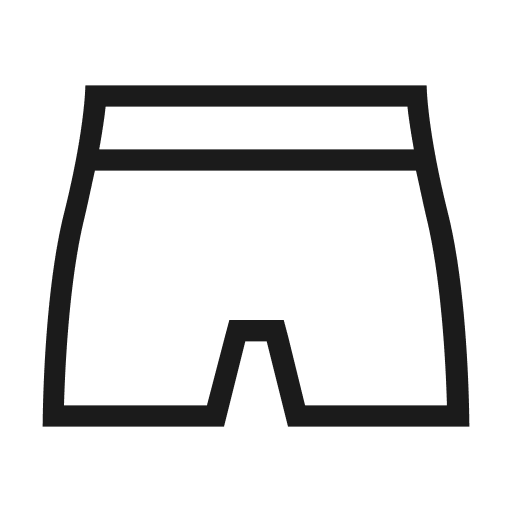 Comes in XS to 3XL – something for everyone!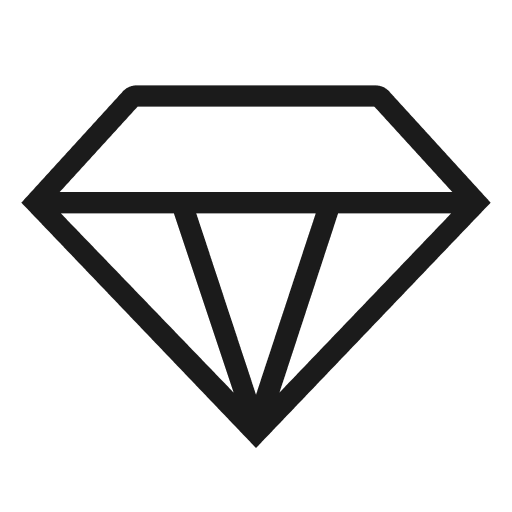 Bright and crisp colors, so that print on briefs won't fade over time.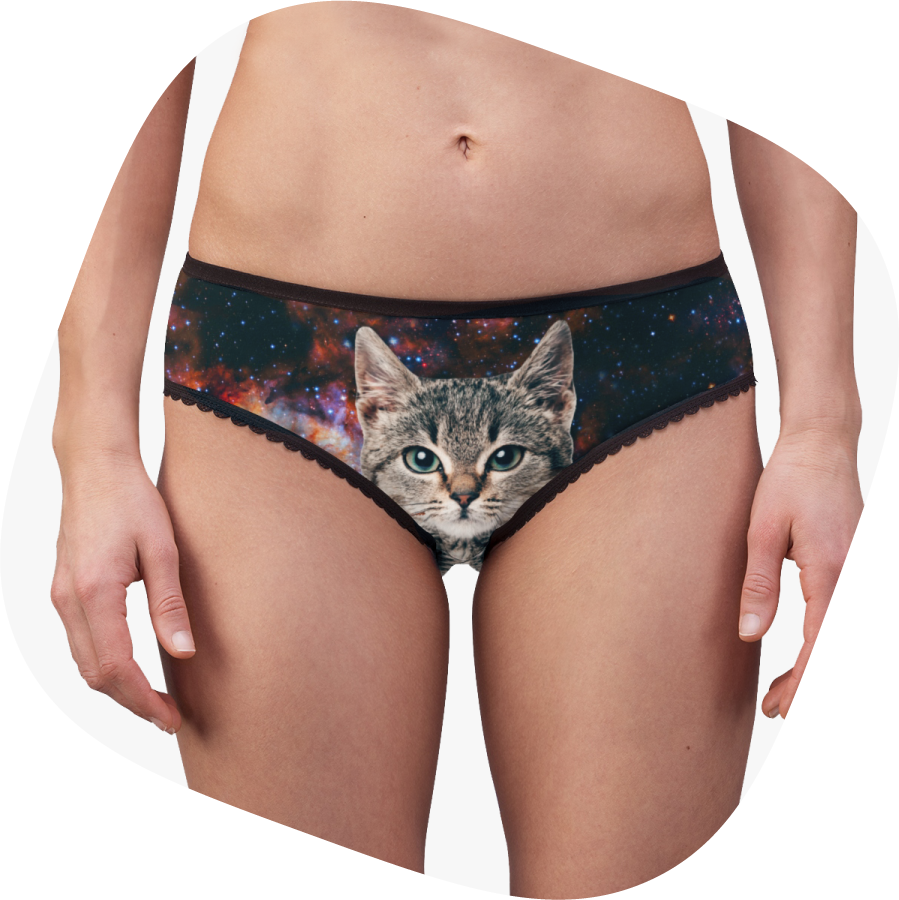 Fun, flirty and a little bit undercover – our women's briefs are a great addition to any store. Extra lightweight and comfy, your customers will love the way your designs look on these. They're also extremely durable, like our other briefs, and should keep your designs and your customers looking great for years!
These custom women's briefs are all over print briefs, so your designs can use the entire garment as their canvas! The design possibilities are nearly endless! Let your mind explore the fun opportunities this women's custom underwear gives!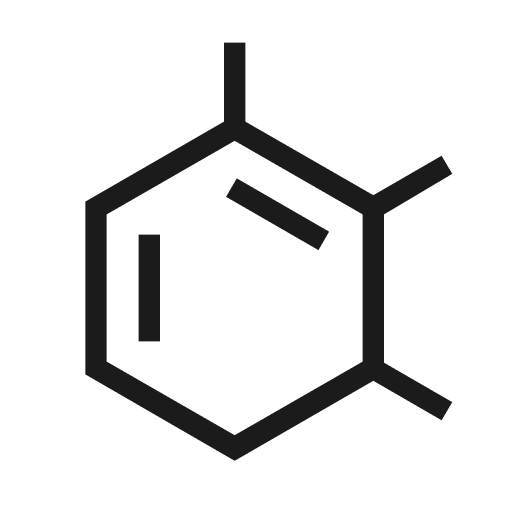 Polyester fibers are extremely strong, resistant to most chemicals, stretching and shrinking.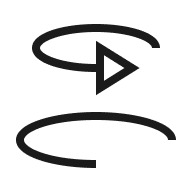 Print your graphics on the entire garment.

Elastic and soft waistband
Provides a comfortable fit throughout the day.
Any questions about custom underwear? Here's your brief:
Custom printed underwear with no minimum
Because of the POD tech mentioned above, there's no minimum to order. This is a great opportunity for you – because you'll never run out of inventory on your custom underwear. Why? Because you won't need any! We had inventory issues. You may sometimes see that your favorite Youtuber has a store with great merch that's out of stock! The horror! Lost opportunity. This doesn't happen with Prinitfy and print on demand, because you don't need any inventory. Once the order is placed, like the document on a printer, it is printed, packaged and shipped from the printer. Nothing for you to touch or hold, or even invest in!
Men's and Women's underwear market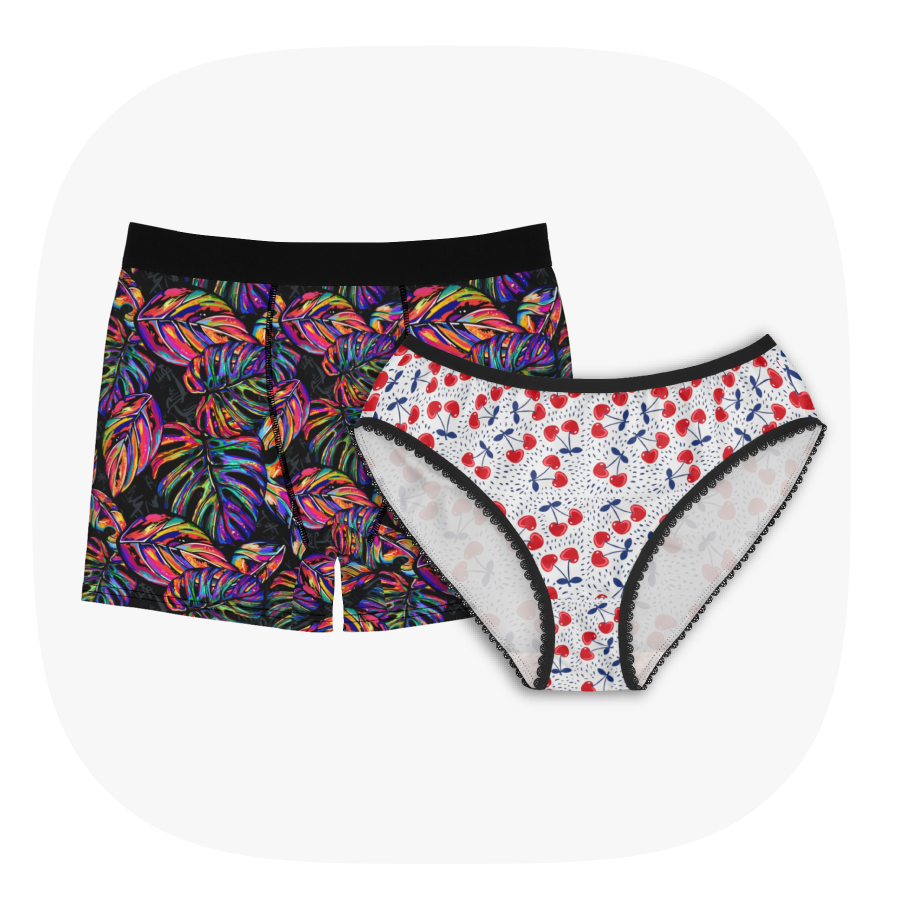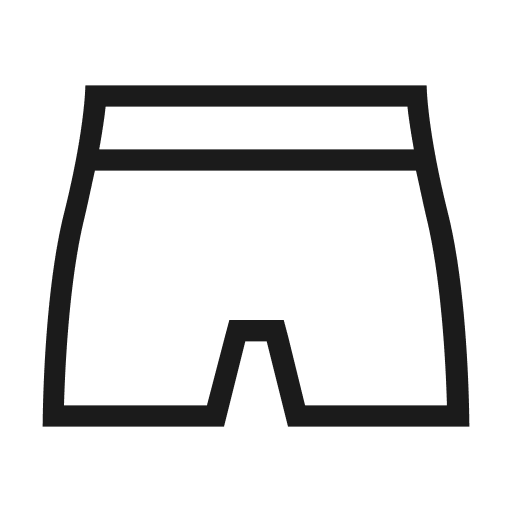 According to Grand View Research, the men's underwear market in the world in 2018 was valued at $29.41 billion. That is an absolutely monstrous number, and it means there's room for nearly everyone to try to sell more custom underwear into. 
Men are usually a bit more basic with underwear than women, but that doesn't mean that you can find a creative way to sell a lot of underwear. Remember too that a lot of women will buy underwear for the men in their lives, and even most men are purchasing custom boxer briefs, or at least underwear with some kind of design on them, rather than just a solid color.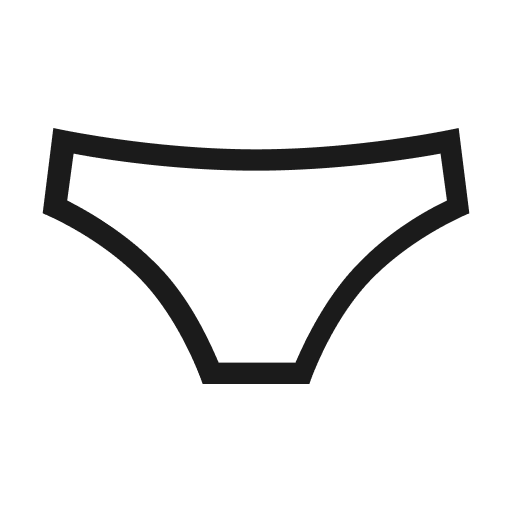 If the men's market is huge, check out the women's market. The global lingerie market for women was valued at a similar $29.9 billion. In the US, the whole women's underwear market is valued at $13.1 billion, according to coresight.com. 
This is another huge sales opportunity, and of course, women are buying lingerie and underwear for themselves as well as for others. Take advantage of the custom women's underwear market and propel your sales to new heights!
Women buy men's underwear
Want to know who buys men's underwear? It's women. Women buy the bulk of the underwear for the men in their life. But why? Men are creatures of habit, and don't always keep up with the shopping. This, for the aspiring custom underwear salesman, is powerful information. 
According to Sainsbury, the British underwear manufacturer, women shop for the men in their life an average of five times a year, buying underwear an average of three pairs at a time.
It's not just wives though – girlfriends and mothers are also buying for the men in their lives. What they're buying is also very interesting.
Women aren't buying traditional underwear for their men, they're buying colorful patterns and unique looks. Women have decided to "banish" the white brief, and replace it with something they like, in what is fast becoming a deal breaker in some relationships.
Take advantage of this trend and get some colorful, custom printed underwear in your store fast!
Custom underwear sales season
Often given as jokes or novelty items on birthdays or other special occasions like a bachelorette party, there's a huge sales opportunity for the clever marketer.
Custom underwear has a sales season just like all clothes and garments. According to jumpshot, sales of underwear online are mostly flat between February and September, then ramp up for the holiday selling season. And, sales of men's underwear has grown every month for the past two years. 
Women's underwear sales show the same seasonality, with sales growing nearly every month for the past two years. Interestingly, sales over the holiday selling season of women's underwear have remained nearly constant. 
Jumpshot also makes the point that these sales are indicative of a high amount of consumer confidence, meaning people are replacing at a faster rate because times are good. Men are especially notorious for hanging on to older boxers. Armed with this sales information, you're sure to push out some custom underwear over the holidays and throughout the year!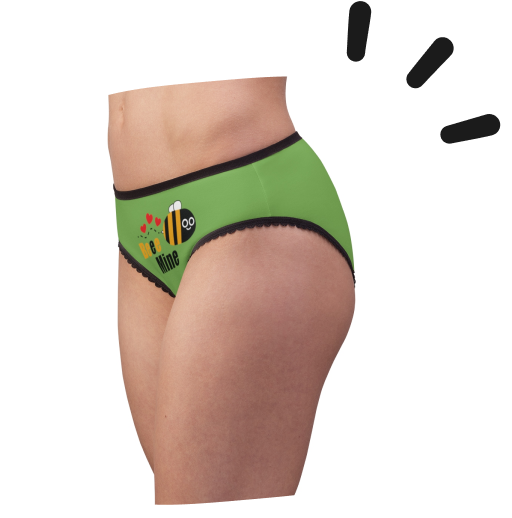 Valentine's Day underwear
Valentine's Day is intimate opportunity for some custom underwear sales. Hearts, personalized names or cheeky sayings or quotes – this is the time to use all of your knowledge of puns and pop culture to drive some sales with your most creative designs.
Custom underwear is the ultimate in novelty sales opportunities, either for men's custom boxer briefs or women's custom underwear – because of it's – ahem – very personal nature. The only ones likely to see your customers wearing these items are their partners or themselves.
Custom Christmas underwear
Christmas is the biggest sales season for underwear, so it makes sense to push out some Christmas themed underwear. From trees to stockings and Santa, these should sell during a part of the year that people are giving gifts, cold and have the time to enjoy them together.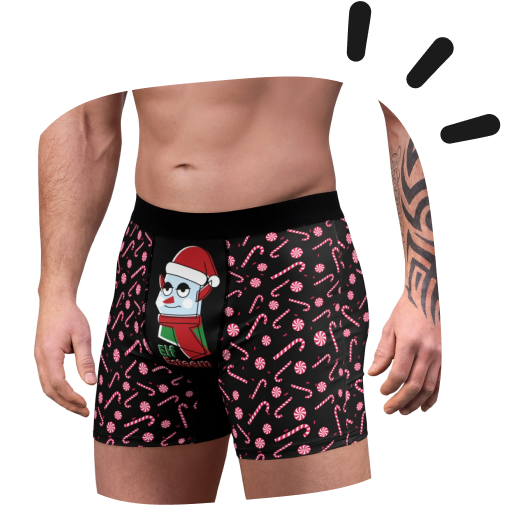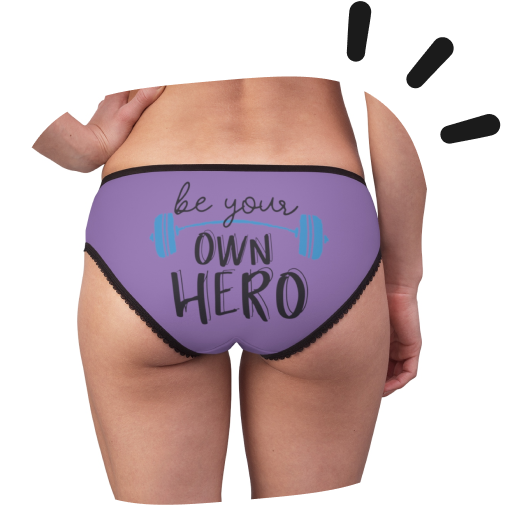 International Women's Day started controversially in the United Sates, but it's fast becoming a widely recognized day of Women's unity. Women are celebrating womenhood and sistershood. What better way for your customers to show the women in your their lives appreciation then with some killer, female empowerment underwear!
Custom underwear and Printify
The best part about the Printify platform is that you get to choose which printer you'd like to use for your products. Pick whichever printer you like, based on location, price or rating. You can even experiment, and order a few samples from different printers to see which one you'd like best. Some providers may have more options for size and color, depending on the product.
Another strategy is to keep an eye on shipping and production times and change to a different printer if you feel they're running extra fast. It's up to you, and you get the flexibility with Printify to make it happen!
Ok, here's where the creative journey begins, our famous Mockup Generator. Once you've chosen your provider, you'll be taken to the Mockup Generator. From here, you get to see how your custom underwear will look with your design. Is it blurry?  That might be the DPI or a measurement of the image quality of the graphic you've uploaded. 
Take a look at the minimum DPI that's required in the bottom right – this way your design doesn't get too stretched out or warped. We recommend a DPI close to 300, but usually, anything over 200 looks good.
Now check out preview mode to get a better idea of what your custom underwear might look like on a person. You can also look at some of the variants at this point. If you're happy, that's all you need to do. You won't have to carry inventory – your custom underwear will only be produced once you've got an order from your store.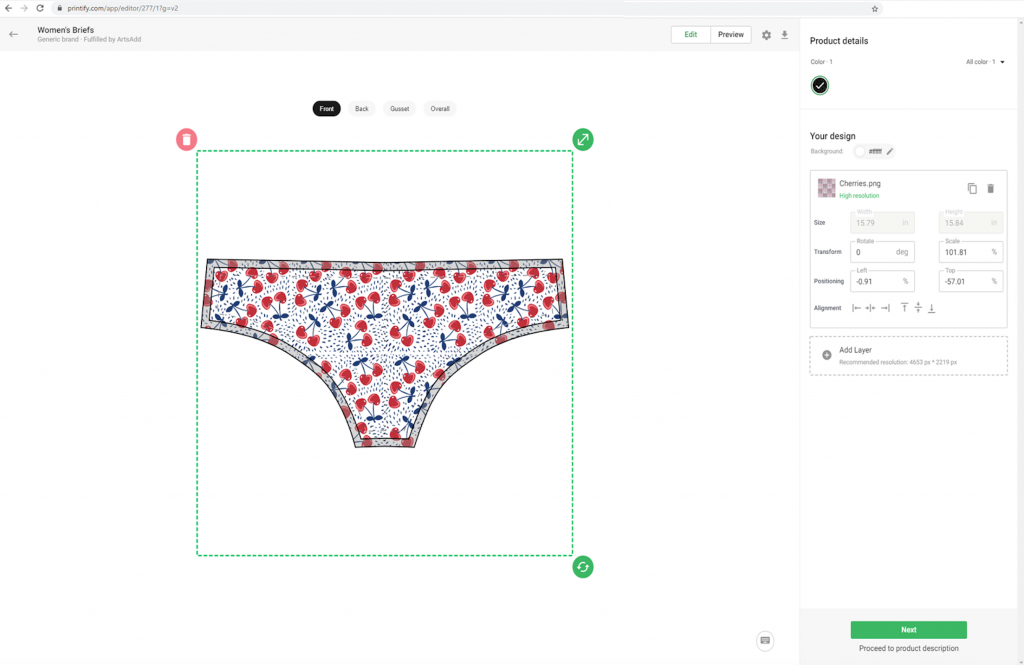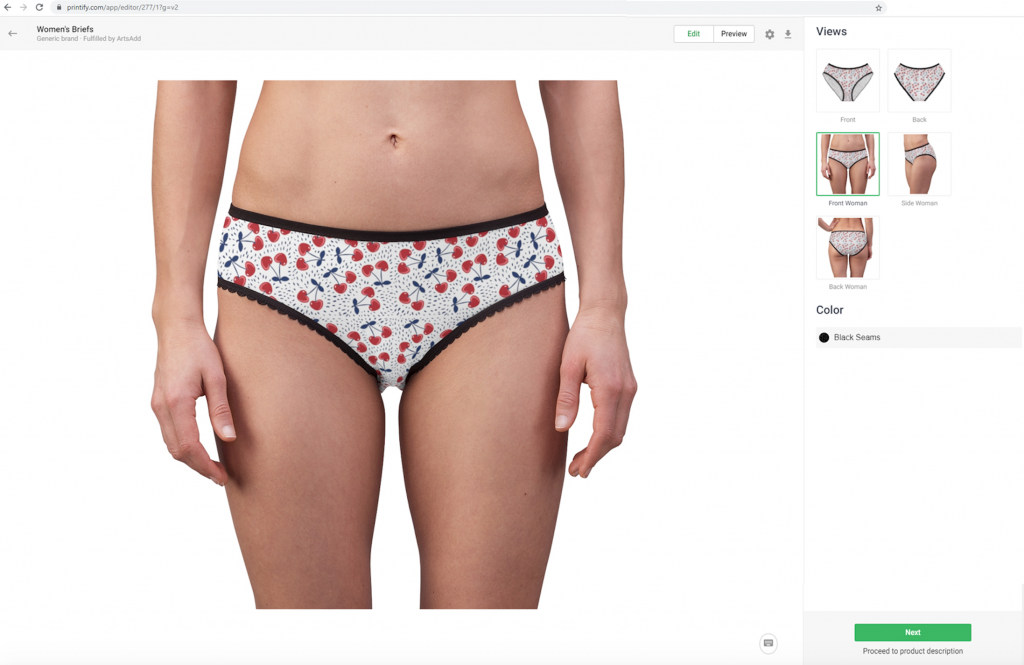 Selling customized underwear online with Printify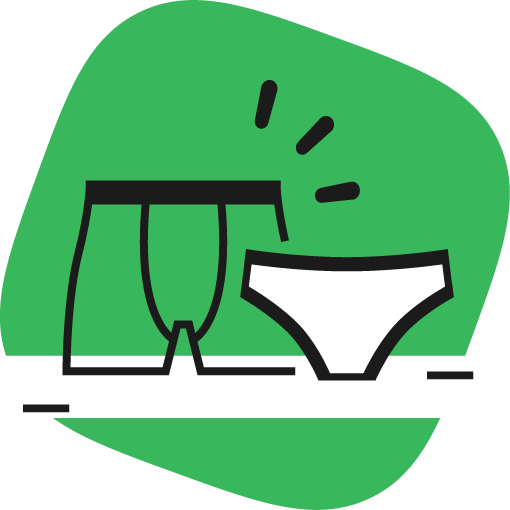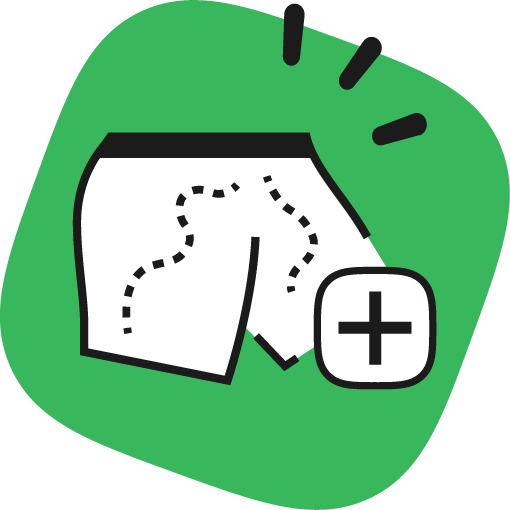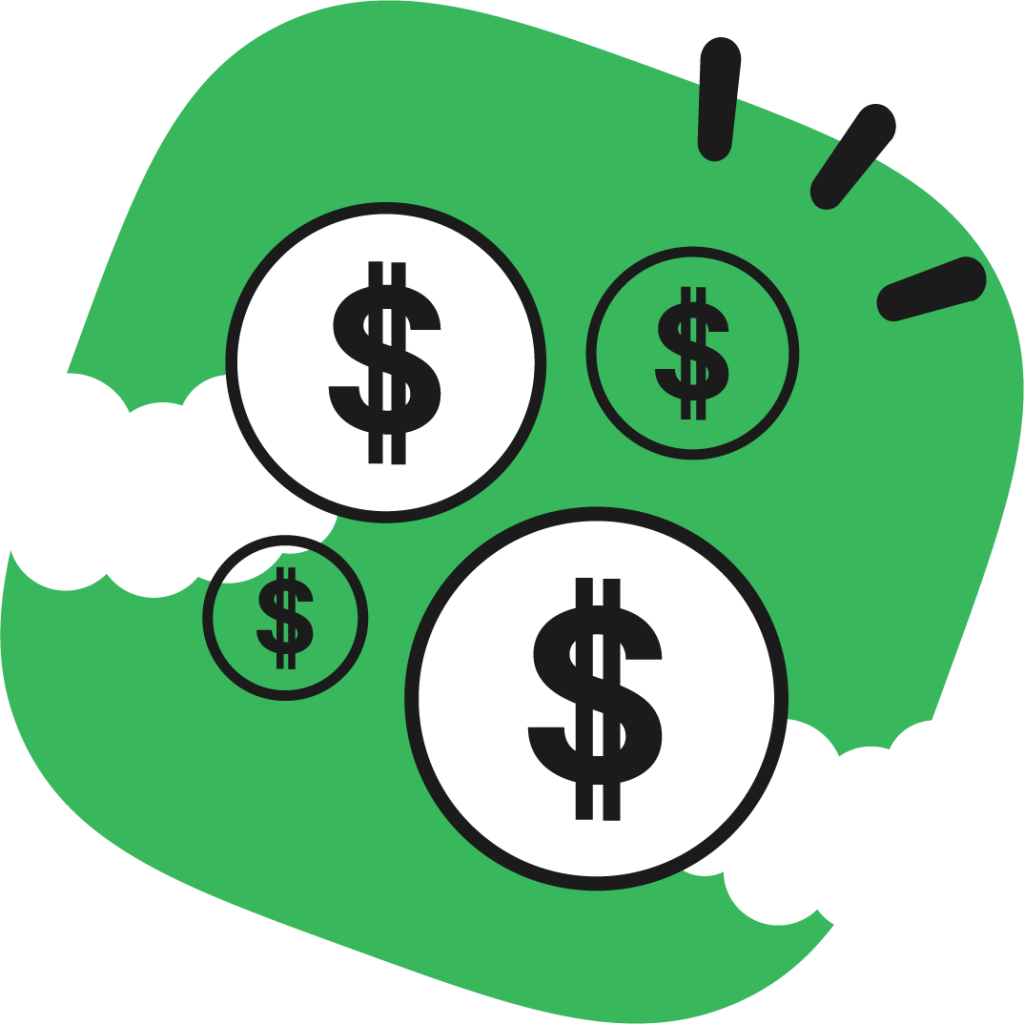 1. Choose your custom underwear
We provide high the very best print on demand products on the market for you to choose from. Take a look at our offerings and pick the custom underwear you think is the best fit for your store! Now you've started the automated journey to making custom underwear!
2. Design your custom underwear
Hop into our free Mockup Generator to get your designs and graphics onto our products. Here, you'll be able to take a look and see how your designs might look in real life. This also allows you to easily add products to your store.
There's only one real way to know how your graphic will look on the garment, and that's to get a sample order. Once you have eyeballs on it, you can decide whether or not it's the right look for your store or not. Test out these products and others to make sure you're getting exactly what you want!
Now it's time to publish the underwear to your store. We integrate with services like Shopify, Etsy, Wix, eBay and more! Just connect by following any one of our guides and then publish your products to your store via the Printify app!
Spread the word about your custom underwear far and wide! 🙂 We'll make sure your custom underwear is high quality and shipped directly to your customer – no extra effort on your part needed.
Printify connects you and your store to thousands of products from a huge number of print providers. From custom underwear to customized boxer briefs, we can do it all! You get your choice of print provider – from price, availability, reputation, and location! We think this is an unbeatable combination, not just for custom underwear – but for all of our products!
We've got some great options for you to sell here at Printify. We integrate with famous partners like Etsy, eBay, Shopify, Wix and Woocommerce. Let's go quickly through the advantages and disadvantages of selling your custom underwear on each platform. 
These are great platforms for shop owners that want minimal fuss and also would like to get the traffic that comes with a big name platform like eBay or Etsy. That's a huge advantage – getting customers to traffic your site is one of the biggest challenges to running an online business. However, you'll pay higher fees for transactions with these sites – that's the price that comes from using their brand to sell your products.
You could also consider platforms like Shopify or Wix. These platforms offer ready-made templates and designs and charge you a monthly fee to get it. This means your upfront investment is a bit higher with Shopify or Wix, but you'll be able to leverage their great looking and eyeball ready designs to save time and effort to get your sales rolling in.
Whatever platform you choose, we'll integrate your shop with our system, and you can expect the same high-quality results from Printify. If you are more technical and would prefer a different web host but still want to use Printify, then the Printify API is a great option.
Start selling custom underwear