Durable materials? Unique design? Impeccable style? Our custom sneakers have it all. Choose your one-of-a-kind footwear and bring some color to the streets!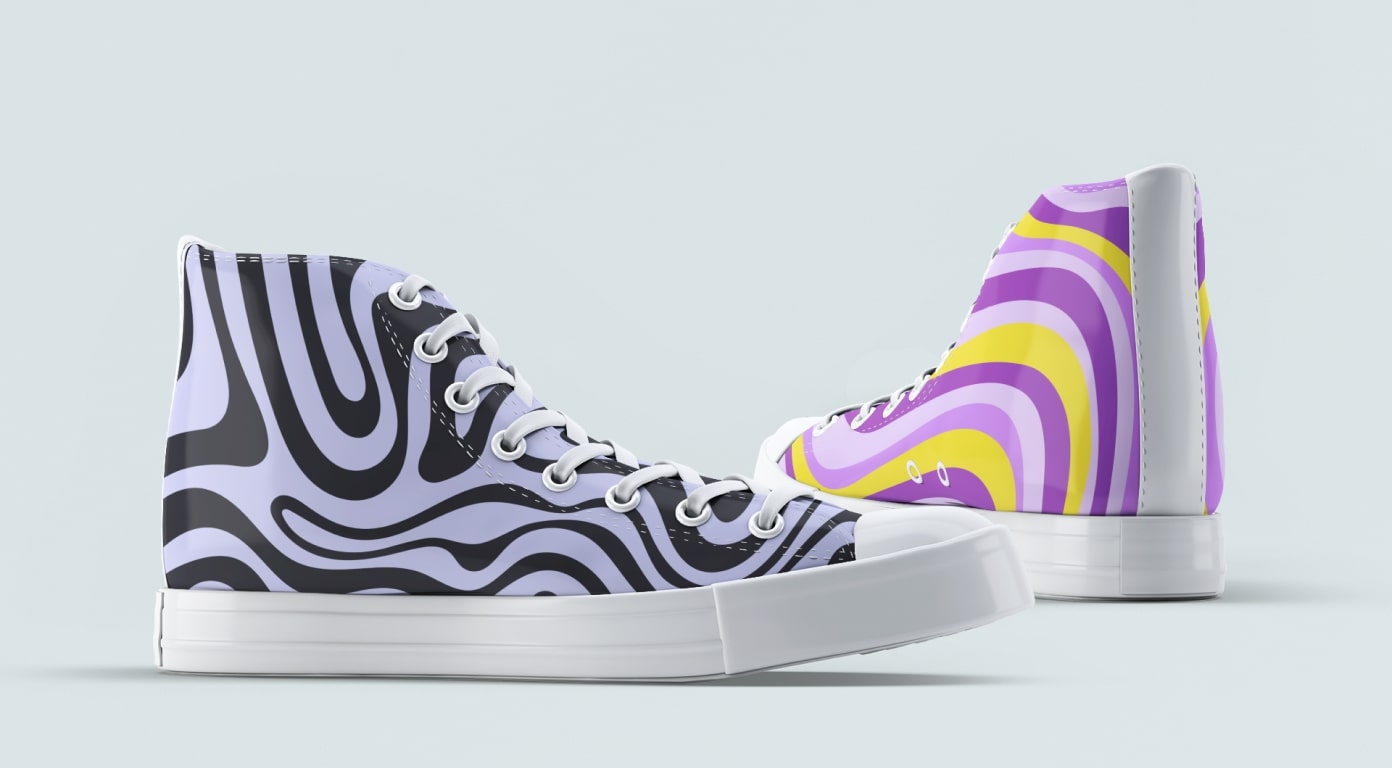 Create Custom Sneakers That People Will Love
Make Your Own Custom Sneakers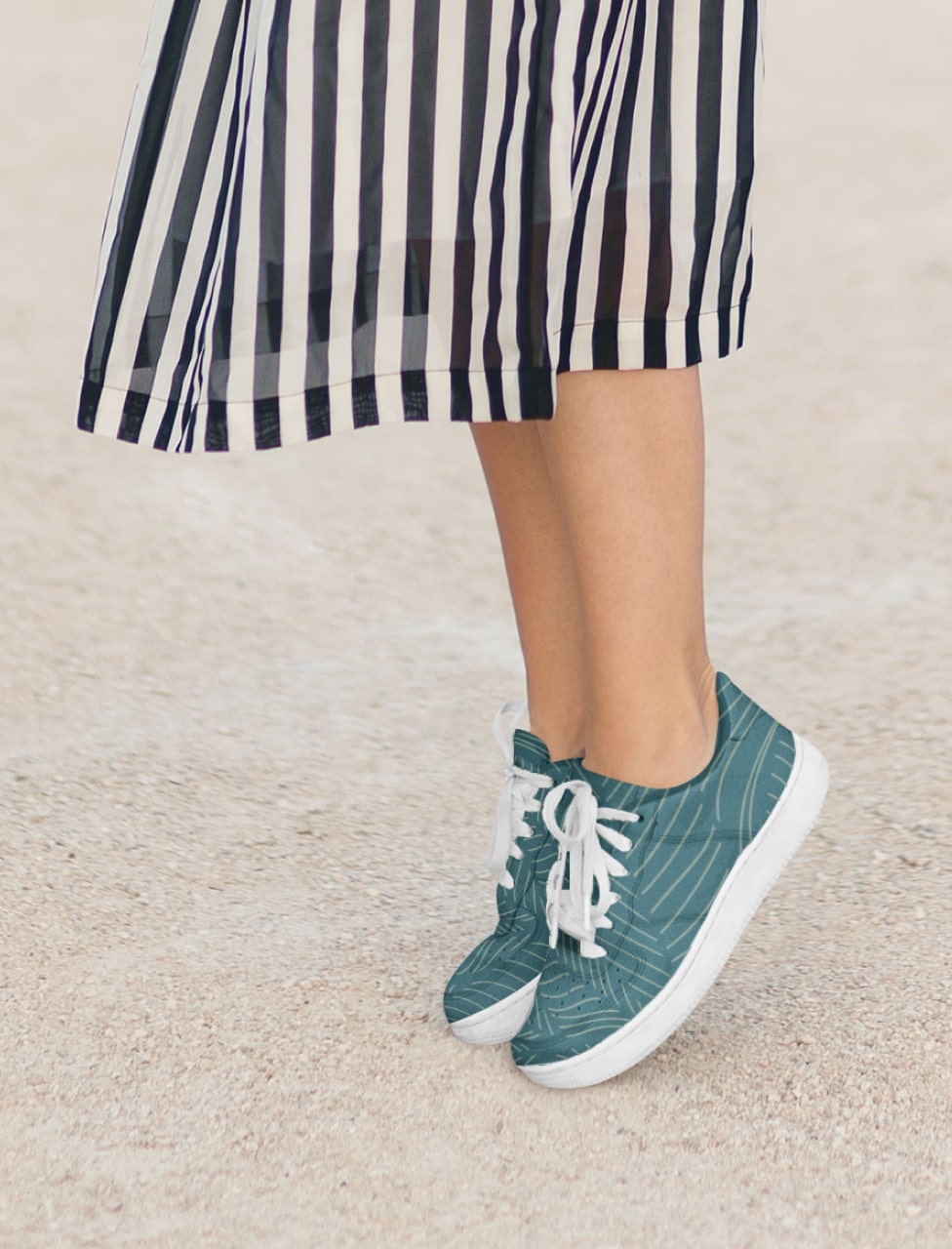 Custom Design Sneakers With Printify
The market is set to keep growing, with all major footwear brands offering customizable shoes. Don't miss out on this growing trend.
With Printify, you can design your own original shoes and even list them in your eCommerce store. Let your imagination run wild and get your custom style out to the world.
Explore Custom Sneakers to Design
From athletes to toddlers, a pair of custom-made sneakers is a must-have for any shoe rack. They're stylish and fresh and will serve as the comfortable centerpiece of any outfit. The Printify catalog offers a wide selection of custom shoes for every occasion.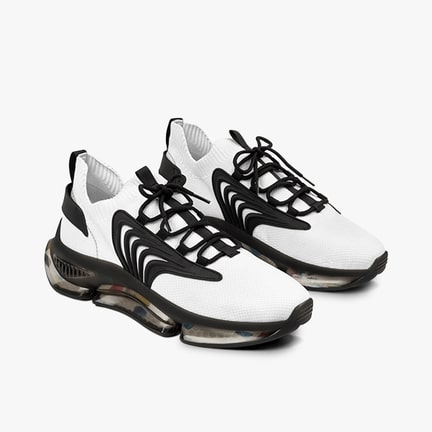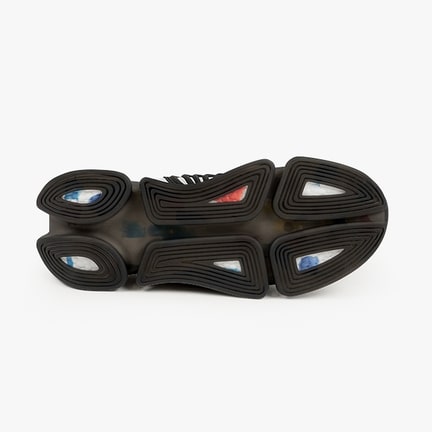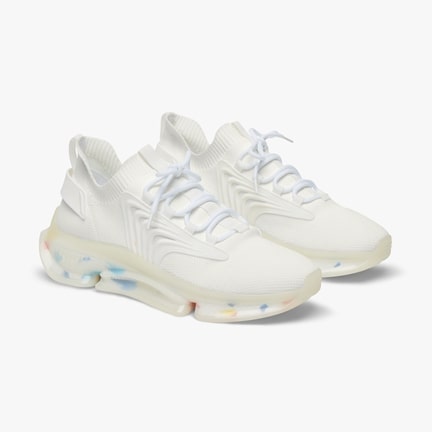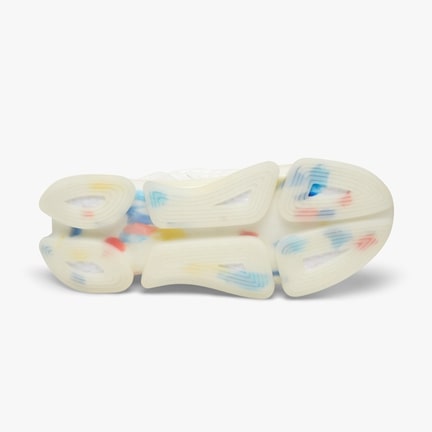 These 100% mesh-knit polyester shoes come in black or white and provide an all-over print for your graphic. Along with a lace-up closure, durable rubber soles, and breathable deodorant memory foam insoles to keep your feet safe and comfortable.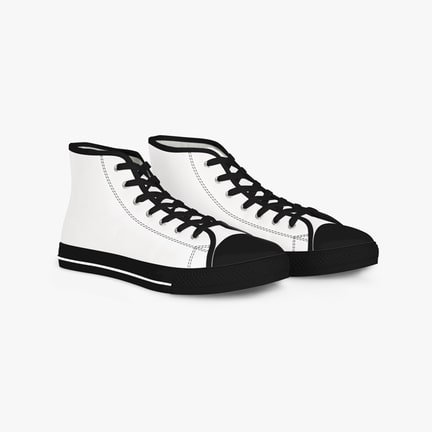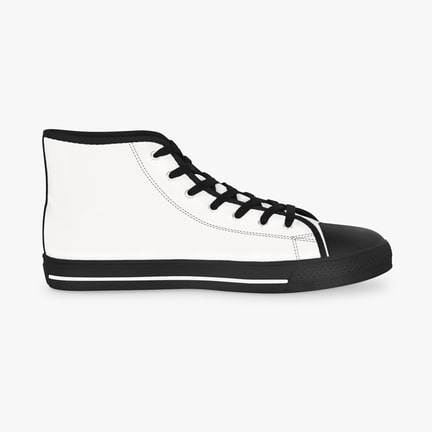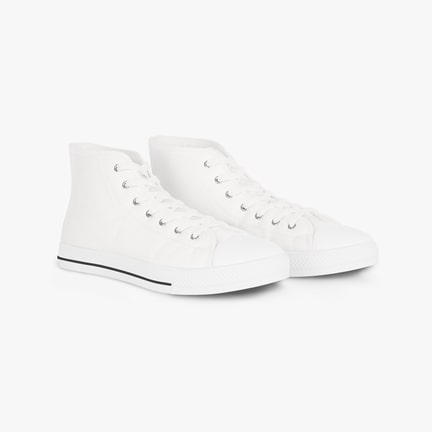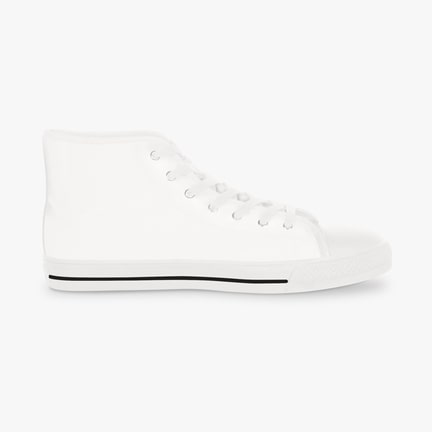 Our 100% polyester high-tops are available in black or white and ready for your all-over design. On top of that, a faux leather (pleather) toe cap, hi-poly deodorant memory foam insoles, and metal grommets will ensure sturdy comfort wherever you go.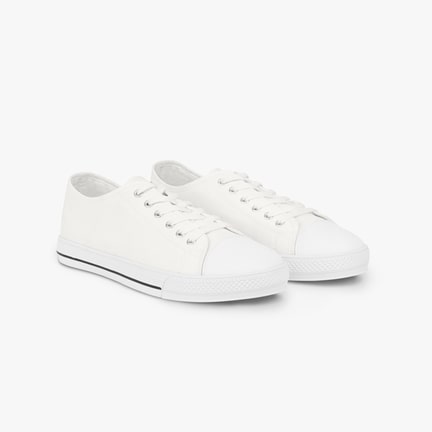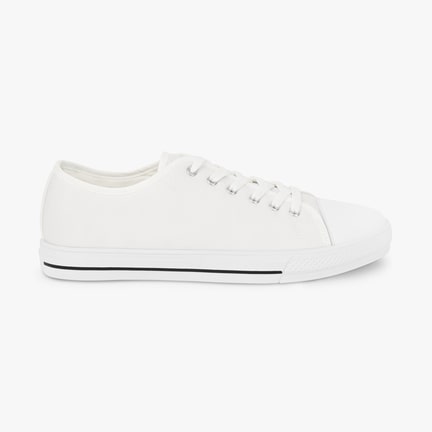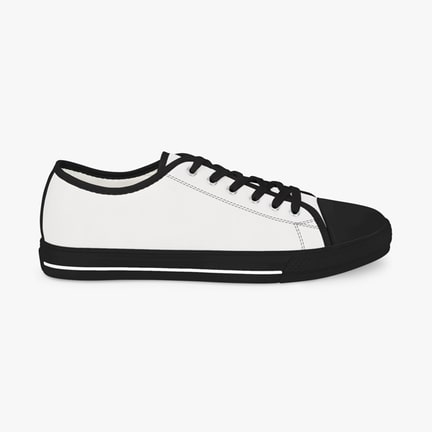 These low-top shoes come in black or white combined with all your vivid colors. It's made from 100% polyester breathable fabric and comes with a faux leather toe cap, deodorant memory foam insoles, metal grommets, and everything else you want from a shoe.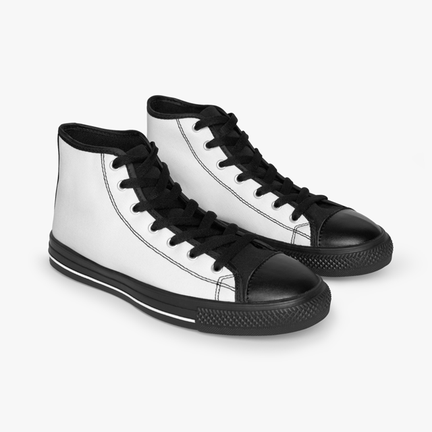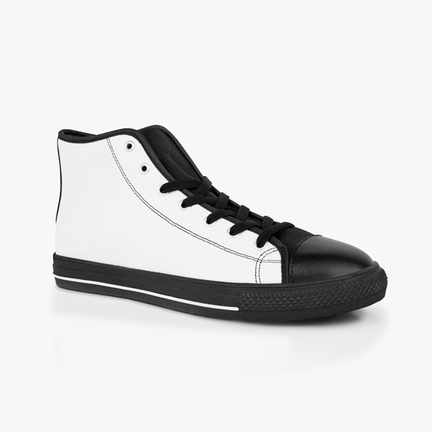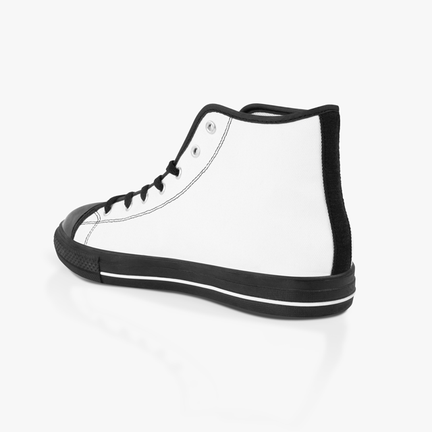 Breathable foam insoles, a faux leather toe cap, and silver color metal grommets offer both comfort and structure, which is a necessity for quality shoes. These 100% Nylon high-tops are available in black only and will take all your wildest shoe graphics.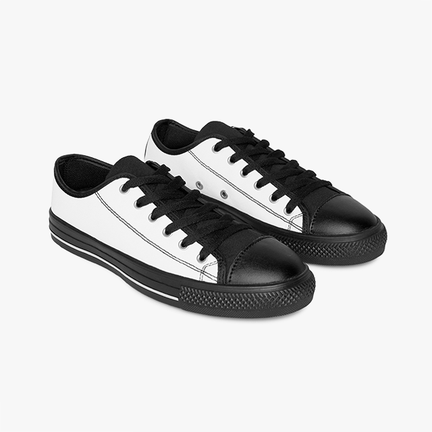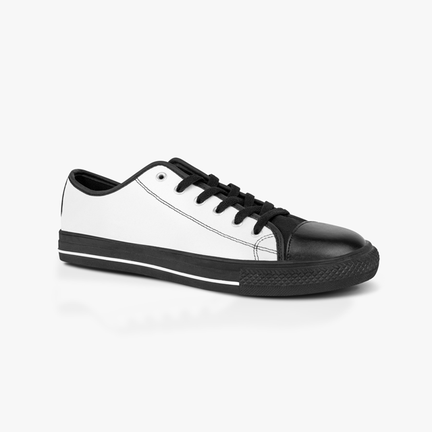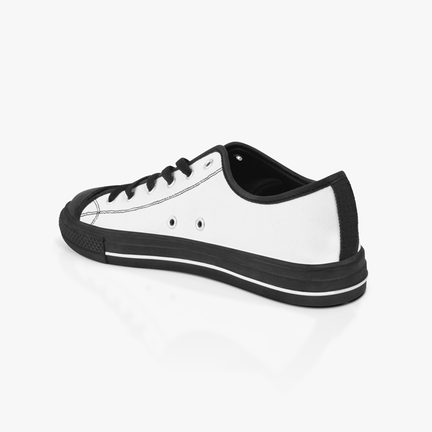 Available in black only – a perfect choice to add to your unique graphic. Made from 100% nylon, they're lightweight and come with a faux leather toe cap, soft foam insoles, and metal grommets for your shoelaces.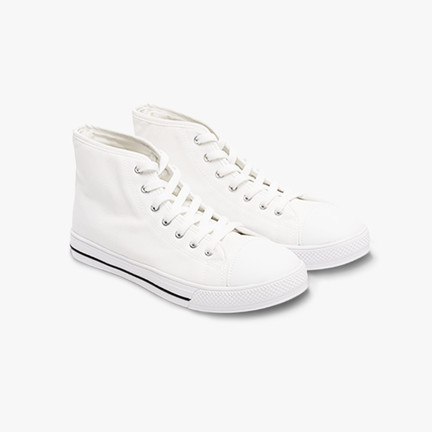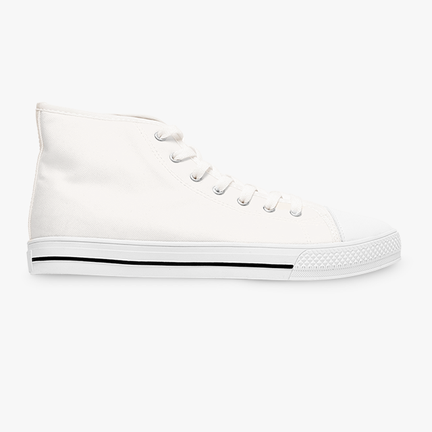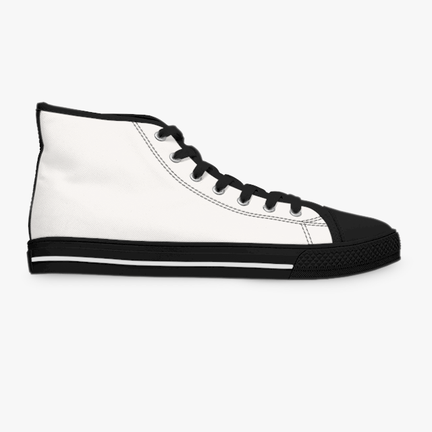 These 100% polyester high-tops are available in black or white and are also an excellent choice for your graphic. They're durable and come with deodorant memory foam insoles, a faux leather toe cap, and silver metal grommets for shoe laces.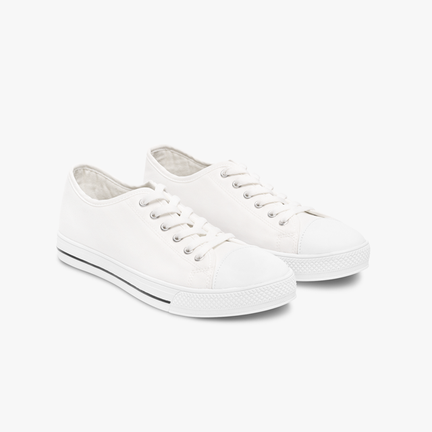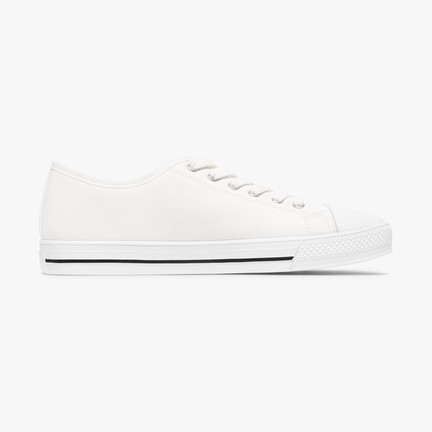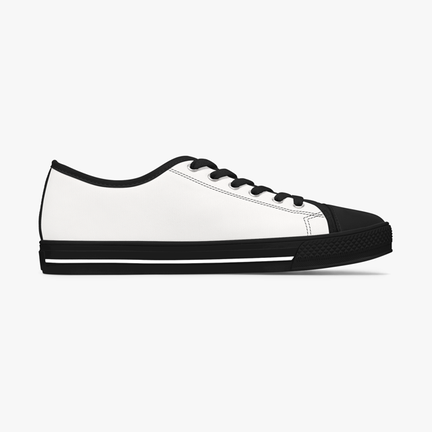 Made from 100% polyester and available in black or white in addition to your all-over print. They come with deodorant memory foam insoles, a pleather toe cap, and silver metal grommets for laces.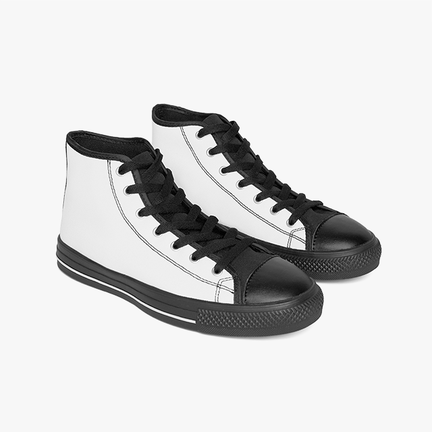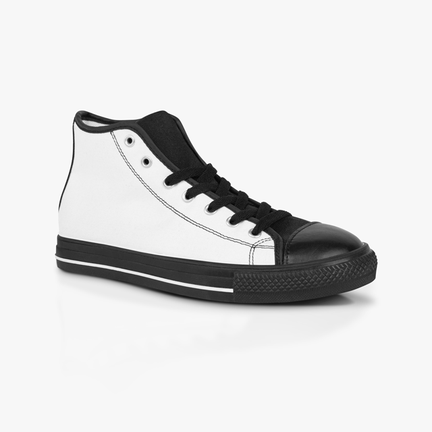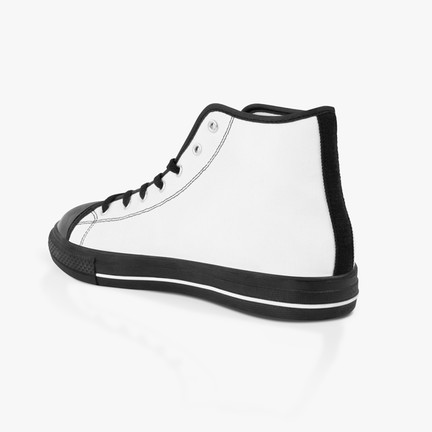 Soft foam insoles, a faux leather toe cap, and silver grommets included. These 100% Nylon sneakers are available in black only in combination with your shoe graphic.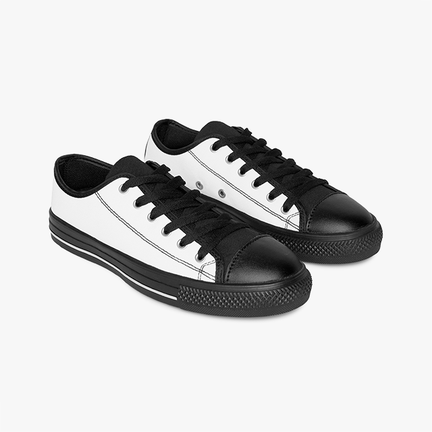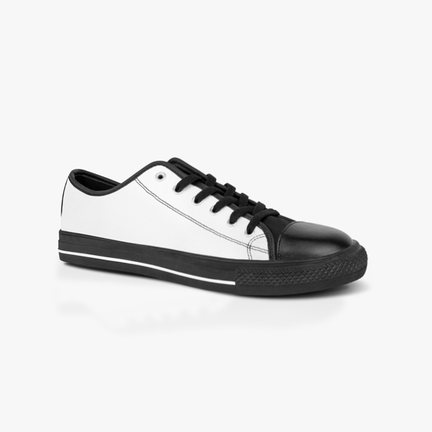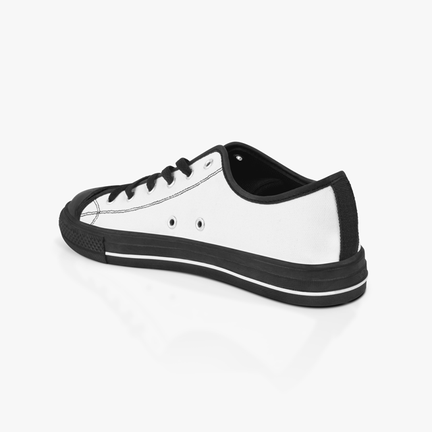 These custom shoes are made from 100% Nylon and available in black only, which works great with your graphics. These also come with a faux leather toe cap, breathable foam insoles, and metal eyelets for shoelaces.
Printify Is Trusted by Over 2 million Merchants Worldwide, With More Joining Every Day
I don't have to invest the money I can't lose into my business. With Printify, I only pay the fulfillment fees, and the rest is all profit.
I really appreciate working with Printify on my brand. Afro Unicorn was only supposed to be my design on a white shirt. It is so much more. Printify allows me the time to run the business and not work in the business.
Printify helped me start a completely hands-off revenue stream. When you spot a niche that you want to enter quickly, you don't have to worry about buying stock or equipment.
Printify Premium has helped my profit margins tremendously, and spending $20 a month has probably saved me over $200 a month.
Using Printify saved our struggling business of 6 years and gave us more time with our family.
I like Printify products because they tie in with our organisation's message.
I love the Printify Mockup Generator. It keeps everything consistent and allows me to keep my brand looking sharp and professional.
Design Custom Sneakers for Yourself
There are no order minimums on your orders, so you can order one or many pairs of custom shoes. Wear a different pair every season, gift personalized shoes to each family member, or add sneakers to your eCommerce store!
The best thing about sneakers is that there are no limits to when and how they can be worn, which frees you up to make custom shoe designs fit for any season and festivity. Seize the opportunity and make your sneakers!
Unleash your creativity, and bring your unique style to your custom shoes. There are no artistic limits on your creations as long as they follow the print file requirements in our Mockup Generator. You can access it by clicking Start Designing from any product page.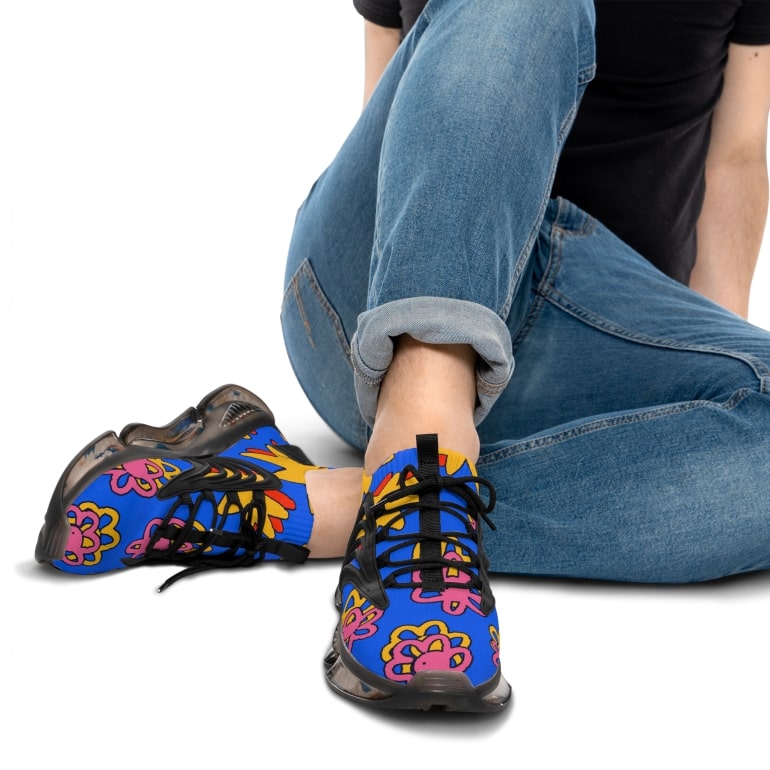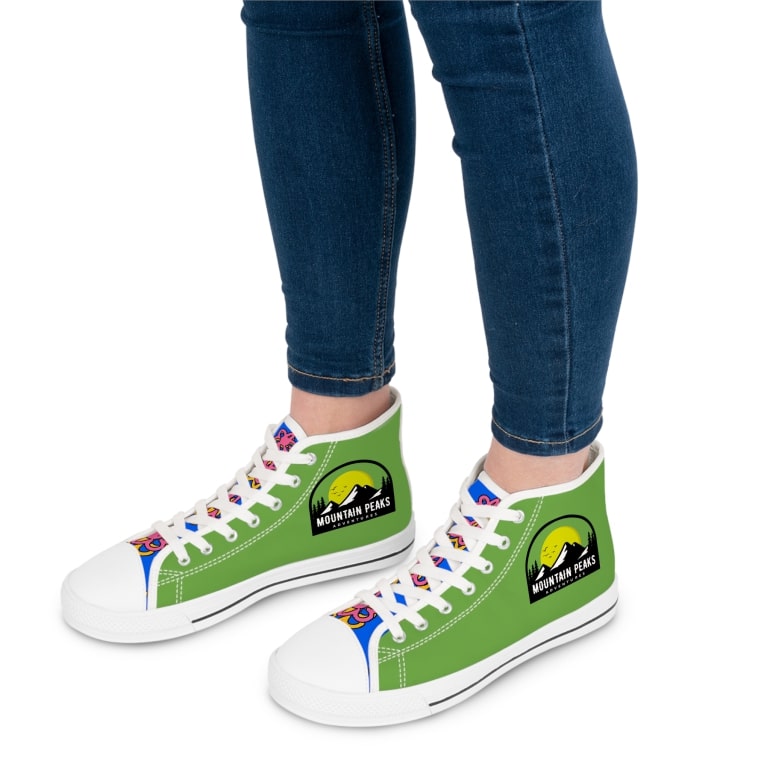 Why not add a logo to your custom shoes? Whether you're looking to make a design for a specific company or organization, design custom merch for an event, or just want to wear your logo on a shoe, creating a personalized graphic with a logo can go a long way.
To truly stand out in a crowd of shoes, you can add a custom picture design to a pair of shoes. Customize and wear bright colors, bold design elements, aesthetic shadows, and impressive lines. Look online for inspiration and creative ideas, and let your imagination run wild. Remember that there are no borders for your custom shoe graphics with all-over prints.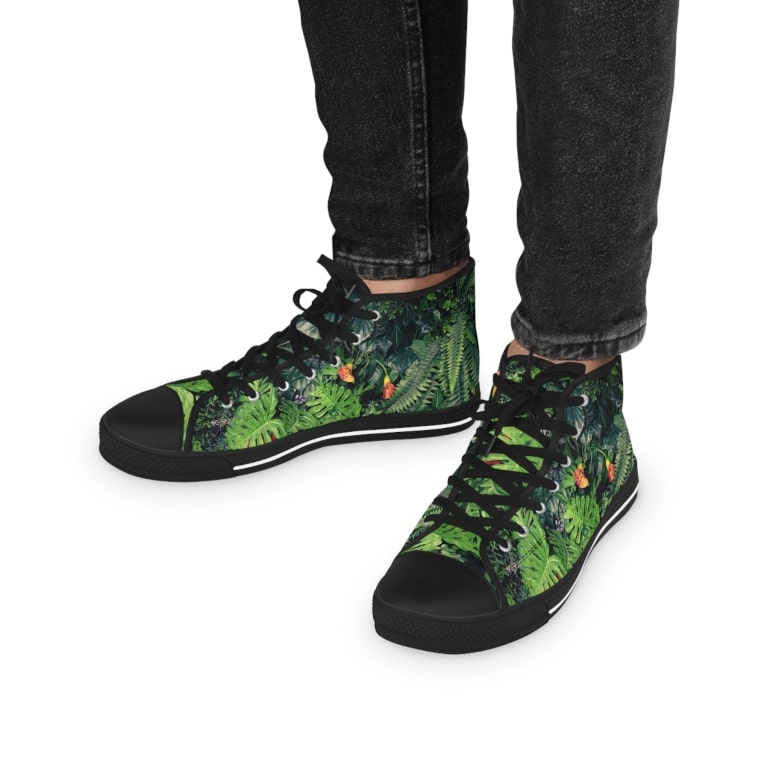 Make Your Own Custom Shoes
Sell Personalized Sneakers With Printify
Take your style and put it on a sneaker with the help of customizable print-on-demand footwear. The unique shoes you make will be owned by your business and should get featured in your store.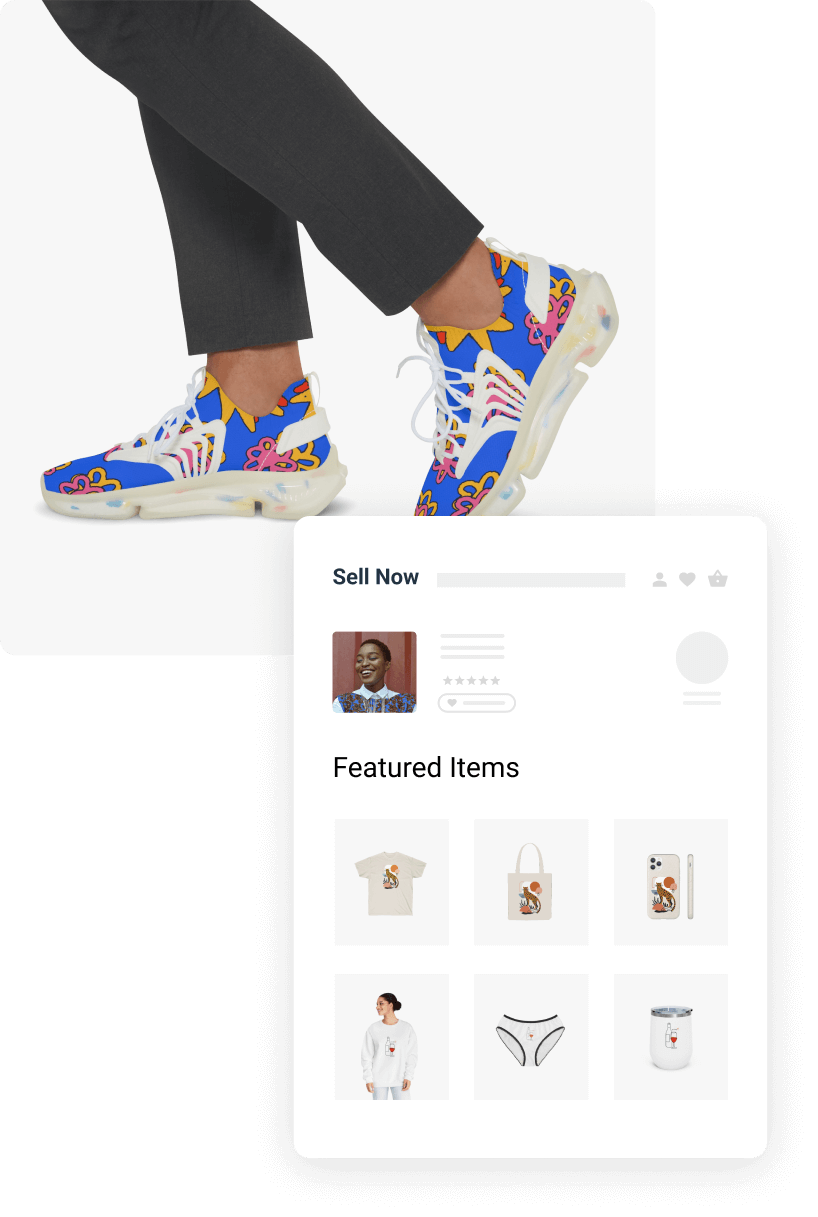 After selecting your shoes in the Printify catalog, it's time to add your design. Our Mockup Generator lets you quickly apply your visuals to the shoe and generates high-resolution product mockups, which you can also use in your product listings.
Before getting your personalized sneakers out into the world, order samples of your unique design to see how everything looks in real life. Check out your footwear to ensure your buyers receive the best possible product.
Promote Your Products and Let Us Do the Rest
As soon as a customer buys your POD shoes, Printify sends them to production and then handles the shipping. All you're left to do is spread the word about your fabulous footwear and watch those sales roll in.
Frequently Asked Questions
Whether you're making shoes for yourself or your business, your shoe graphics are sure to bring joy to you and your unique style to the streets.  
Designing your shoes with Printify is free – you won't be paying anything upfront. This frees you to make custom shoes, list them on your online store and let Printify take care of the production and shipping. It's just that easy!
Start Selling Custom Sneakers Today