Create personalized tank tops and endure sleeveless tees yourself or list them online for your customers. Combine wallet-friendly prices and quality with unique graphics and hit the summer fun with custom tank tops for every taste, style, and occasion.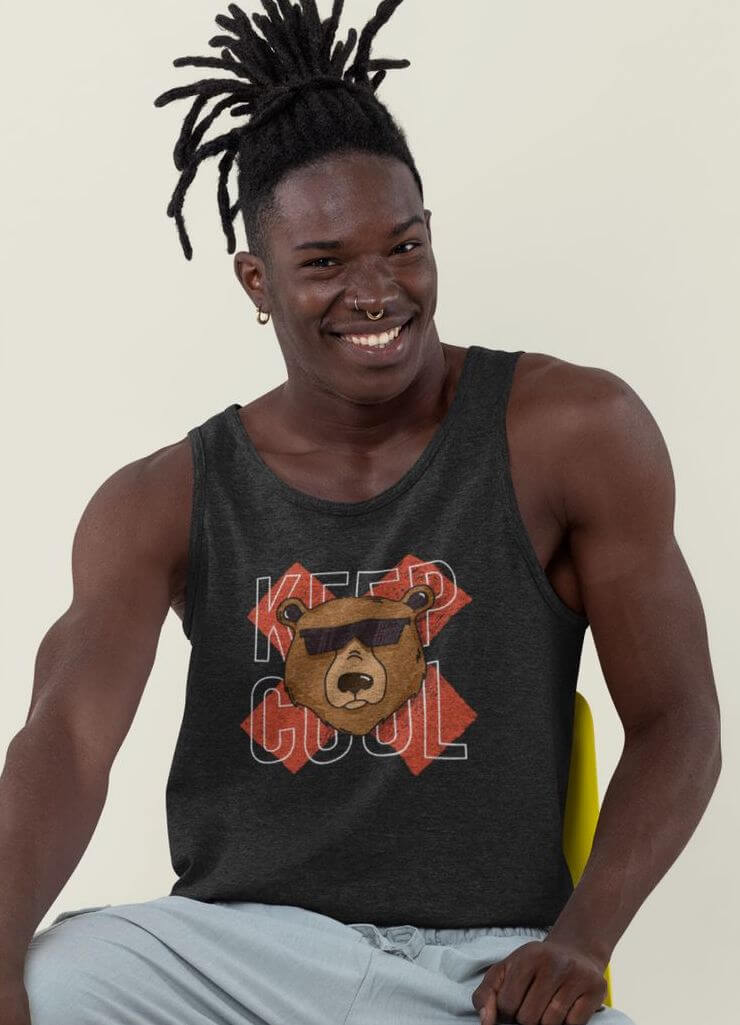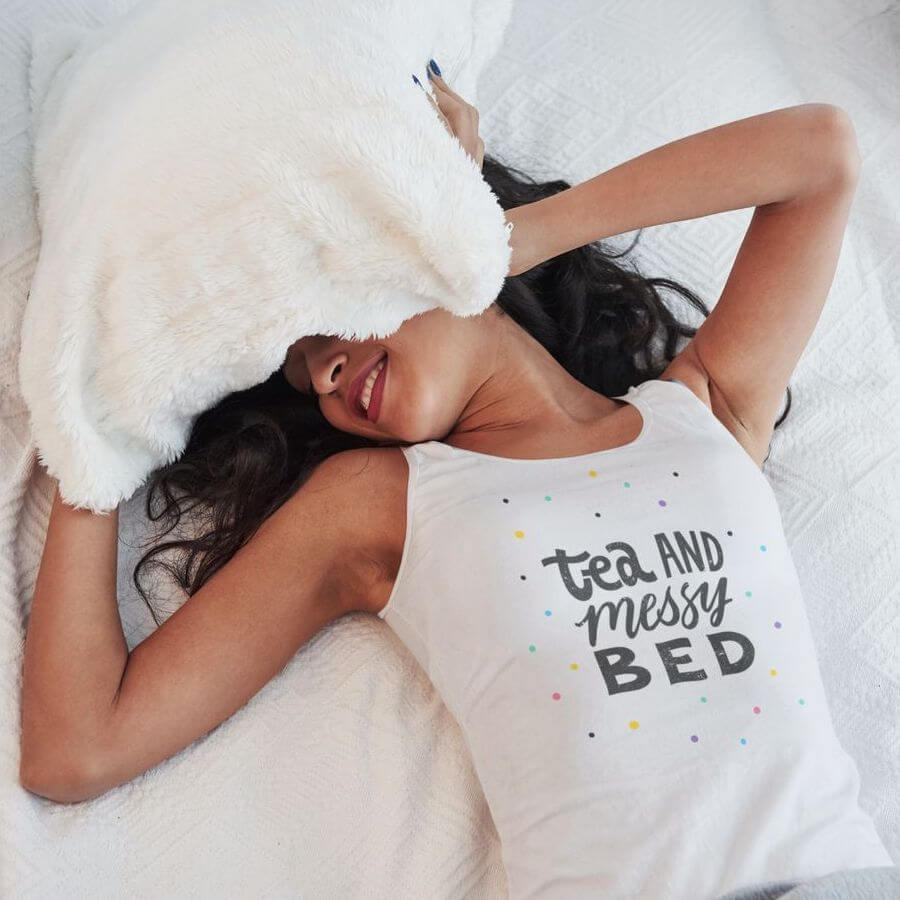 Custom Tank Top Printing With Printify
Create Your Own Custom Tank Tops!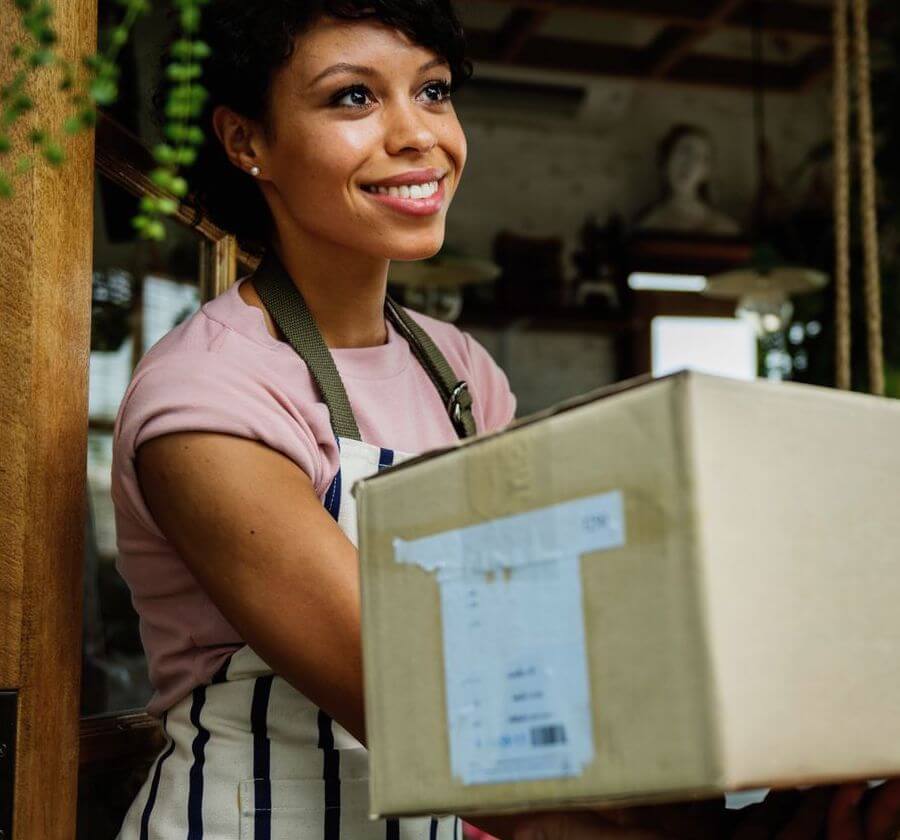 Custom Tank Tops With No Minimum Order Size
Create the perfect design and order your custom tank tops. No minimum quantity is required. That means you can order one for yourself or as a gift, a couple for your friends or a party, or a whole bundle for your business, charity, or any other occasion.
Suppose you want a great deal, then order in bulk. Tank tops for printing qualify for bulk discounts. This leaves opportunities for higher profit margins and better deals for large orders. Make your tank top collection for men and women, and get it printed in any quantity you like or need.
Design Your Tank Top in a Few Clicks
With some inspiration and patience, creating custom-printed tank tops can be fast and easy with Printify. Create your account, pick your favorites from our sleeveless tank selection, and customize the perfect design. Your custom tanks will be done in mere minutes.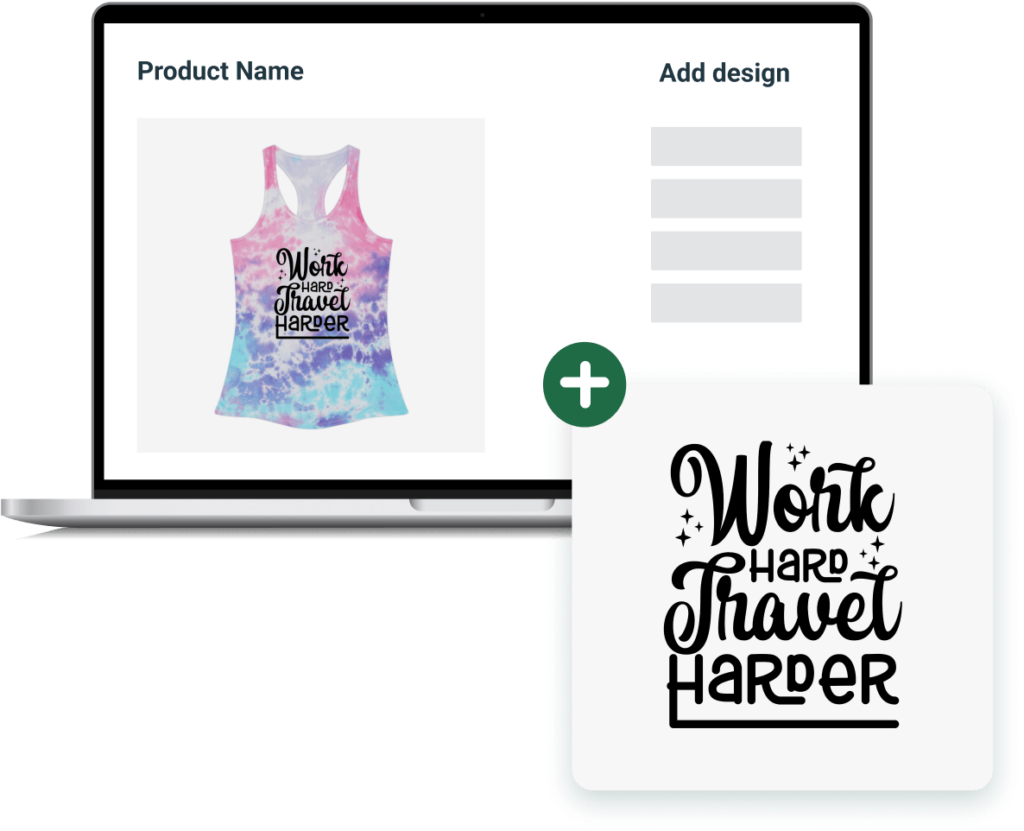 Use your email address to register on the platform and explore all the benefits of being a Printifyer. From a huge selection of products to transparency and other goods. Don't forget to subscribe to Printify Premium to get up to 20% off all product costs for bigger profit margins if you plan to sell your personalized tank designs.
Pick a Tank Top From Our Catalog
From popular ladies' tank options and flowy tanks with a relaxed fit for men to classic unisex wear and a mix of different materials, colors, and styles. Our product scope has it all. Browse our catalog for sleeveless tees and choose the perfect canvas for your custom design based on criteria important to you.
Click Start designing and let your creativity flow. Our free and beginner-friendly Mockup Generator explains file requirements for each product design and lets you create ones on the spot. The pattern creation tool allows you to design patterns effortlessly, while other features help with layers, adding text, picking a color, and checking previews.
Check Out Our Custom Posters
Let's look at the quality and variety of our product vault. From a glossy image to a matte finish, sizes, and other criteria – customize quality printed posters and decorate every wall, gallery, or office in style.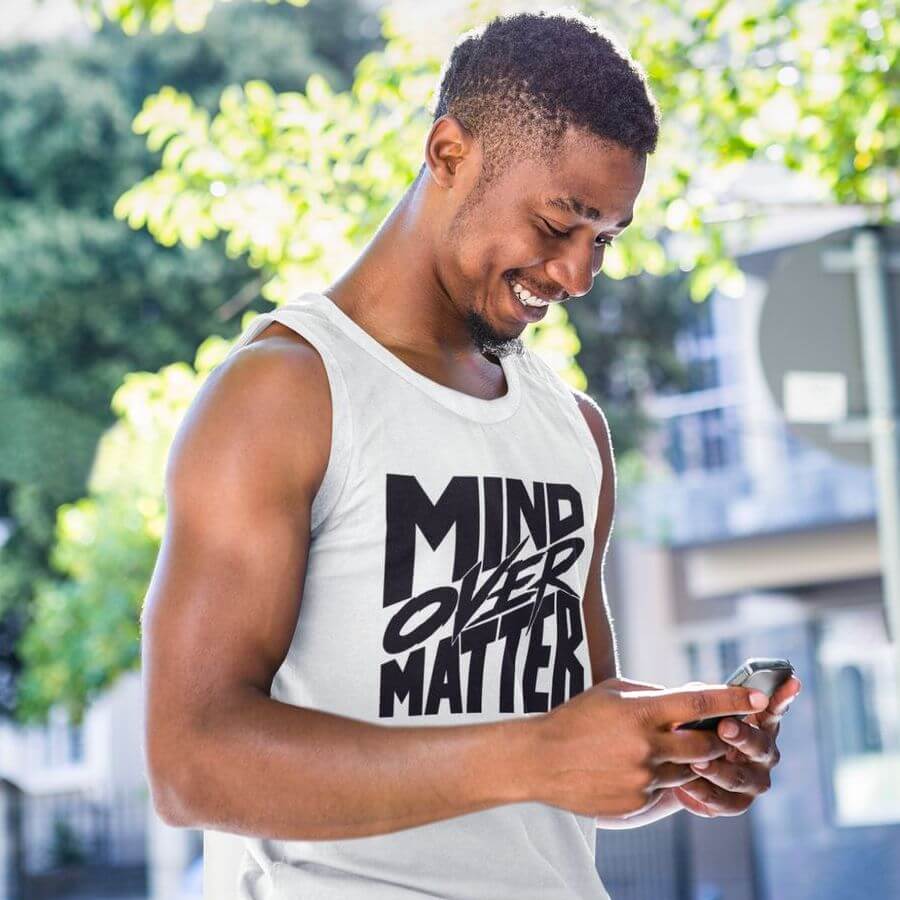 Men can rock a stylish tank top just as much as women. There are a ton of reasons why men will love our polyester and eco-friendly cotton tanks. Freeing the arm from the restriction of the sleeve grants an increased degree of flexibility. 
Design a tank top with cool patterns, witty quotes, or other fun elements for yourself or all the happy customers who will appreciate comfort mixed with style.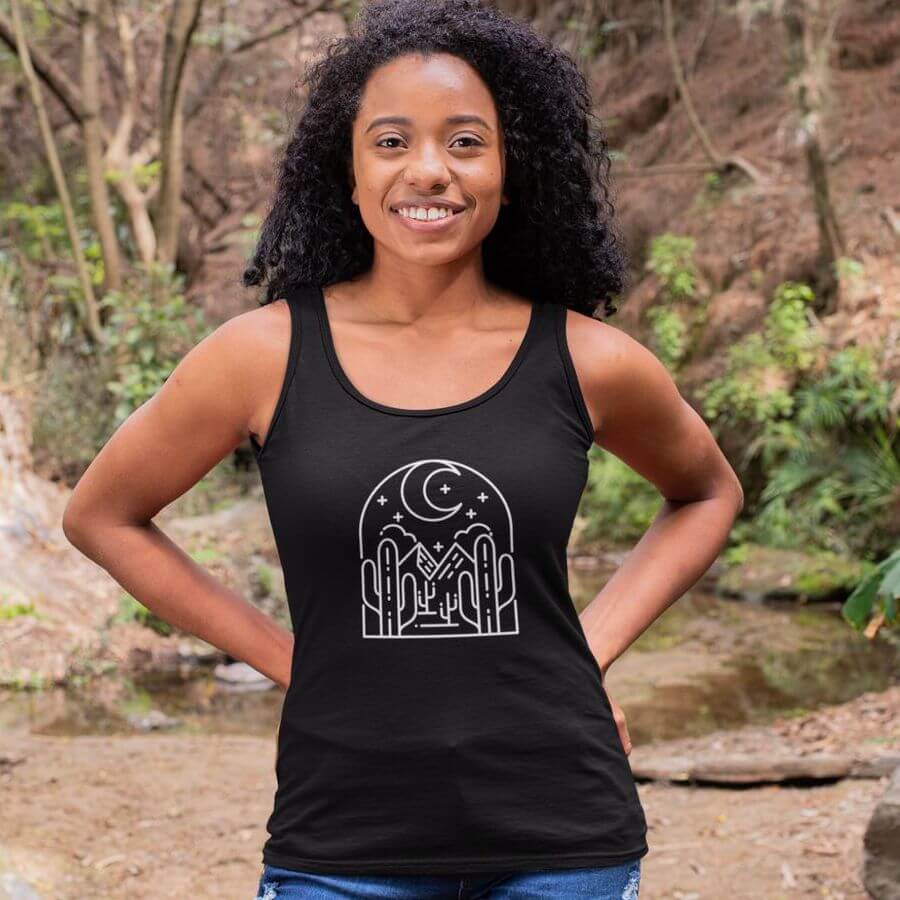 Printify's catalog includes an impressive array of custom women's tank tops in lady-like styles. These inclusions are a solid, comfortable way for women to enjoy a casual relaxed-fit environment while maintaining a little edge to their personal style. The soft polyester and cotton fabrics will matter to those happy customers looking for comfort, quality, and vibrant colors.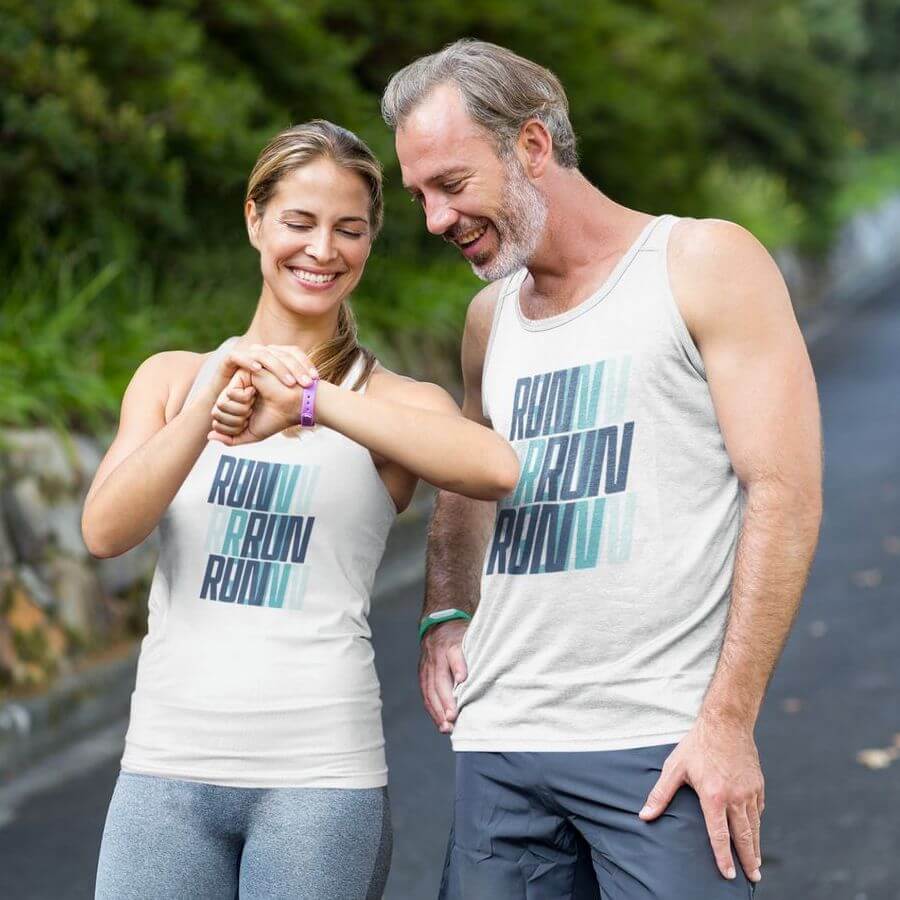 Design your own custom tank top collection for those who see no restrictions. Unisex custom tanks will be the perfect choice for everyone who appreciates a standard fit for sleeveless summer wear. Pair worry-free comfort with soft materials and epic design to deliver unique personalized tank tops country and worldwide.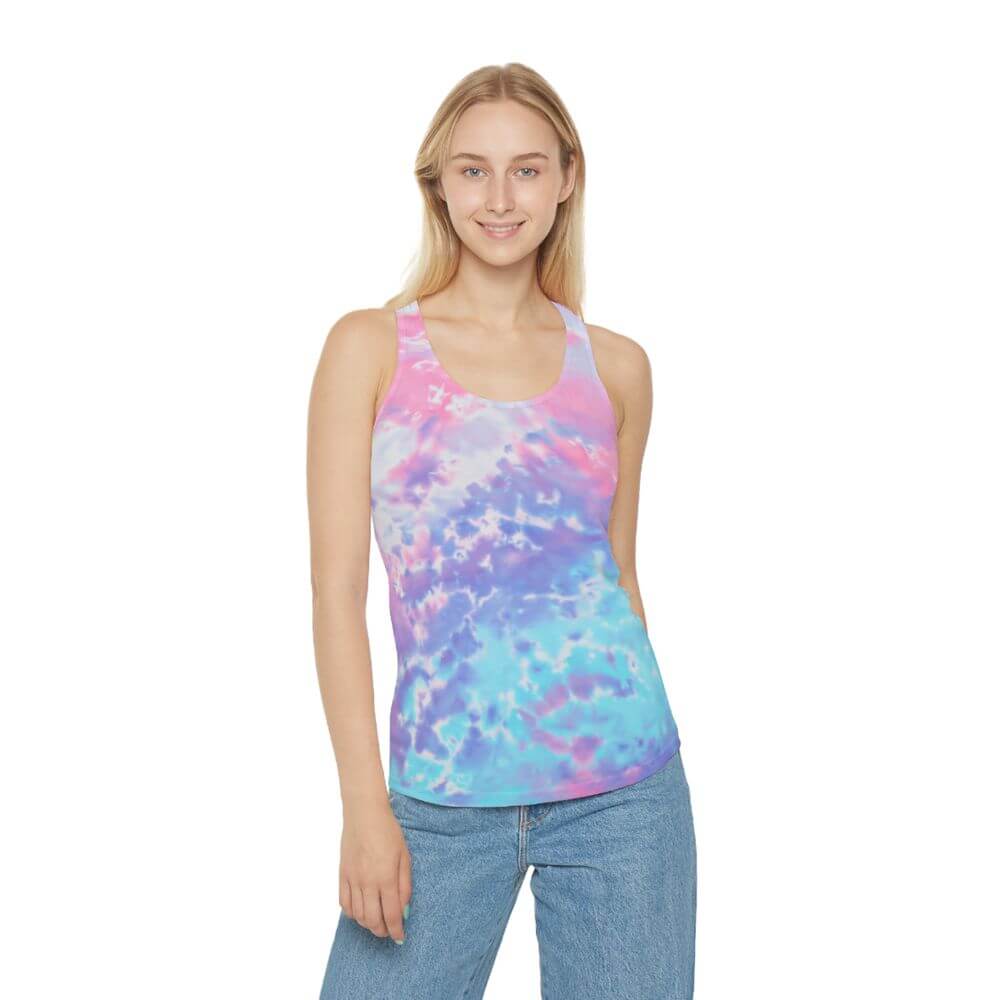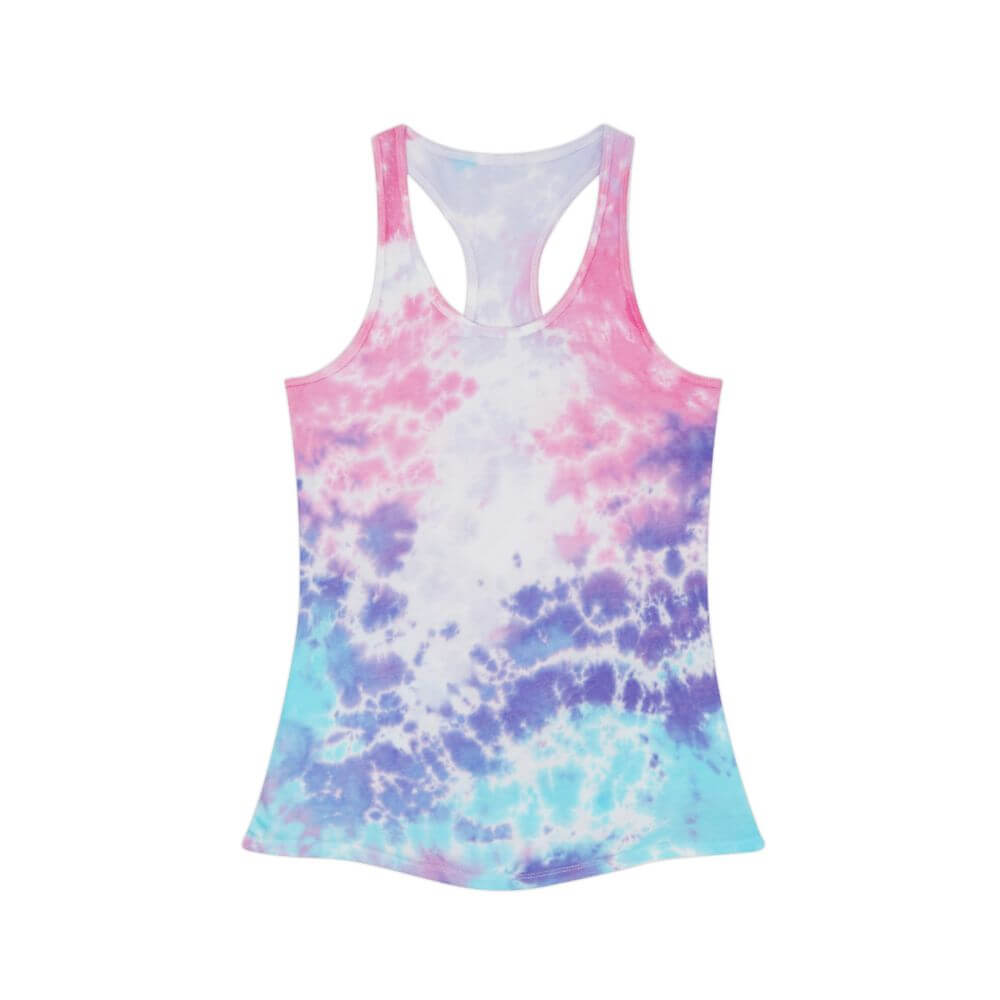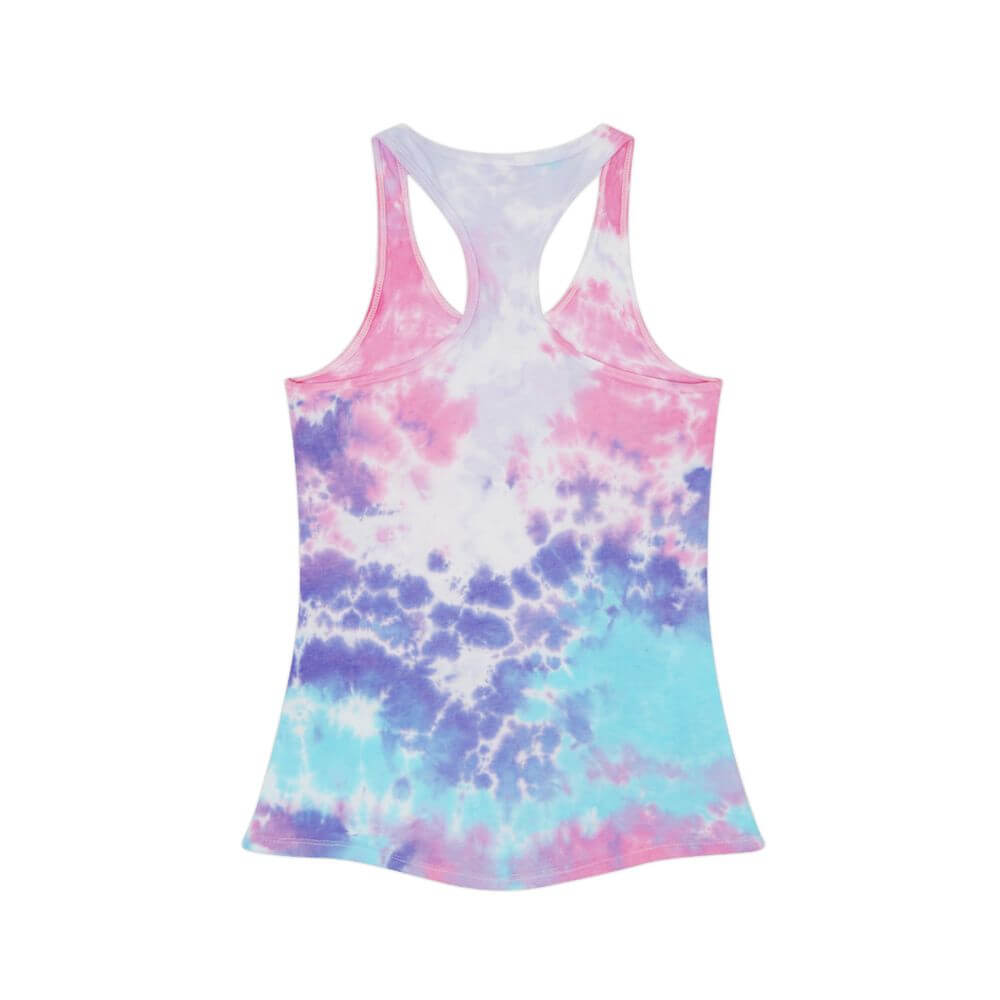 Meet the latest addition to our custom tank top collection: tie-dye tanks. The perfect choice for those who want to combine regular sleeveless wear with cool patterns for some epic fun in the sun.
This cotton-polyester blend with rainbow spirals will be the ideal canvas for a one-of-a-kind design. Whether for personal use or online retail – exchange standard sleeves for custom tanks with tie-dye patterns and turn heads all summer.
Custom Tank Top Design Ideas
Low on inspiration? That's why we're here. Below are four trendy and cool ideas for your custom tank top designs. 
Come up with cool and inspirational designs to wear at the gym or on daily hikes for active lifestyle enthusiasts. From motivational messages to sports-themed elements or completely random designs like a delicious slice of pizza to remind them what they're sweating for. Make your own tank tops with texts, patterns, or images to inspire even the laziest couch potatoes to get active.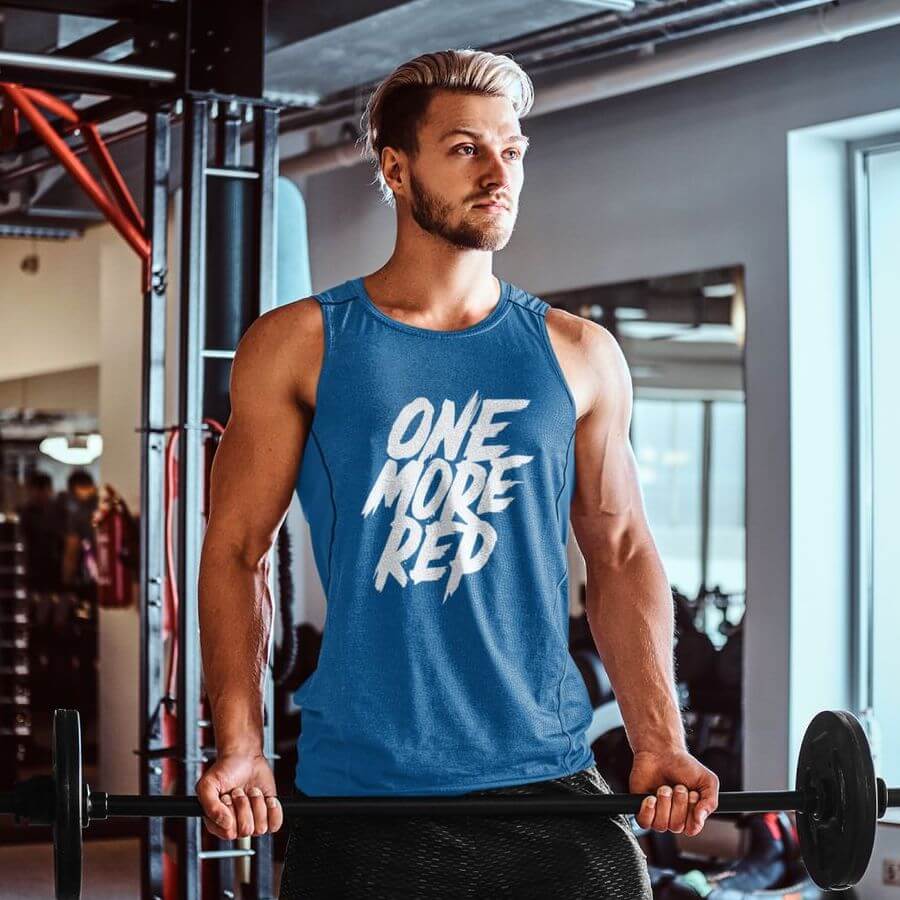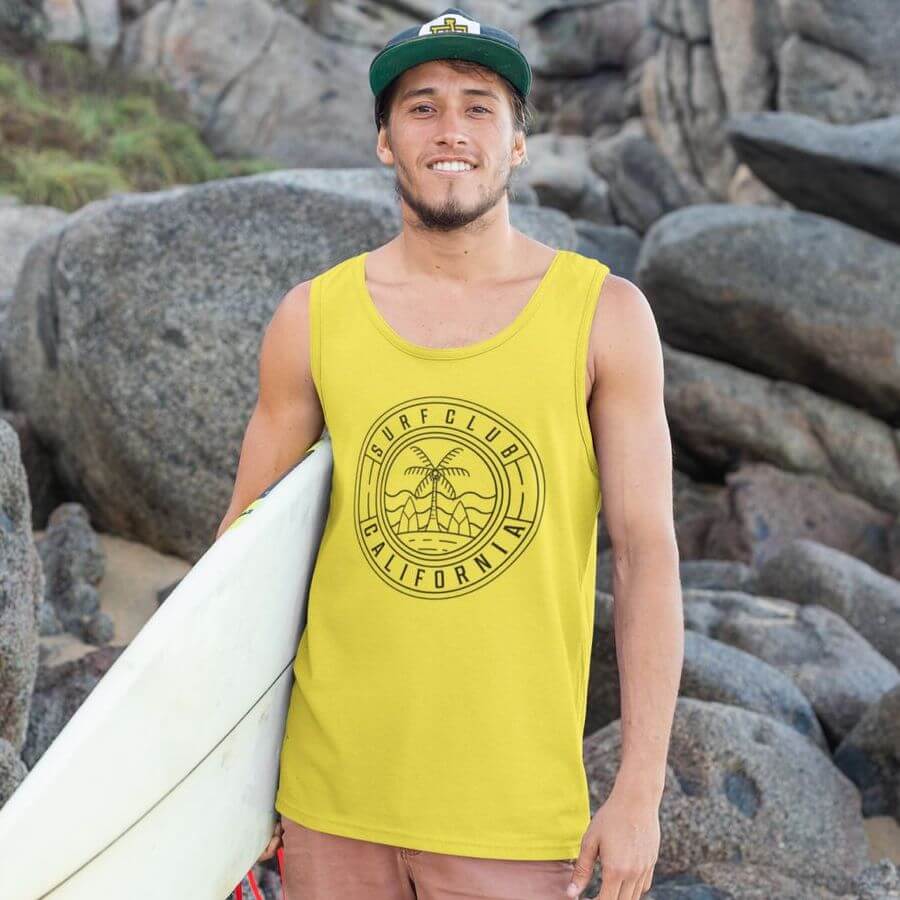 Design your tank top collection with the company logo to display for existing and potential customers. Personalized tank tops are a cool way to promote your business or products stylishly and practically. Design those for employees, clients, or giveaway purposes to expand brand awareness and customer reach.
Design a tank top collection for a group and raise the team spirit with positive vibes and vibrant colors. Team tank tops will come in handy for official sports competitions, charity marathons, or a fun game of beach volleyball while out and about with friends. Come up with matching patterns, team names, logos, and more to boost the sense of belonging and togetherness.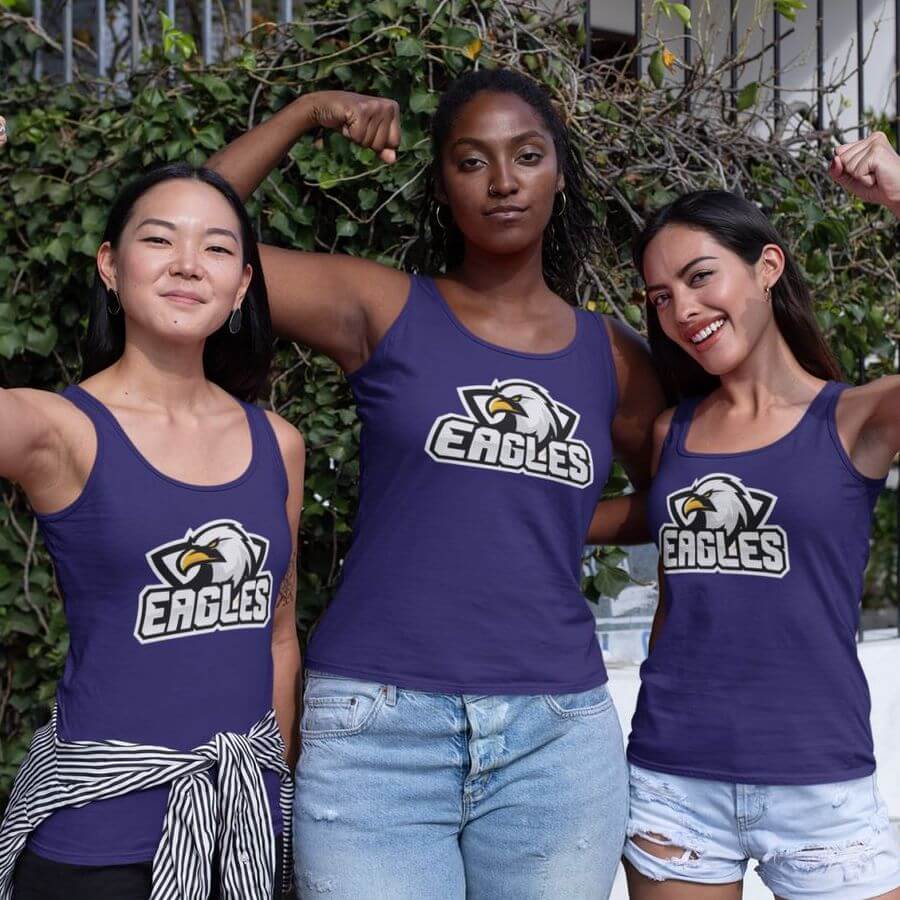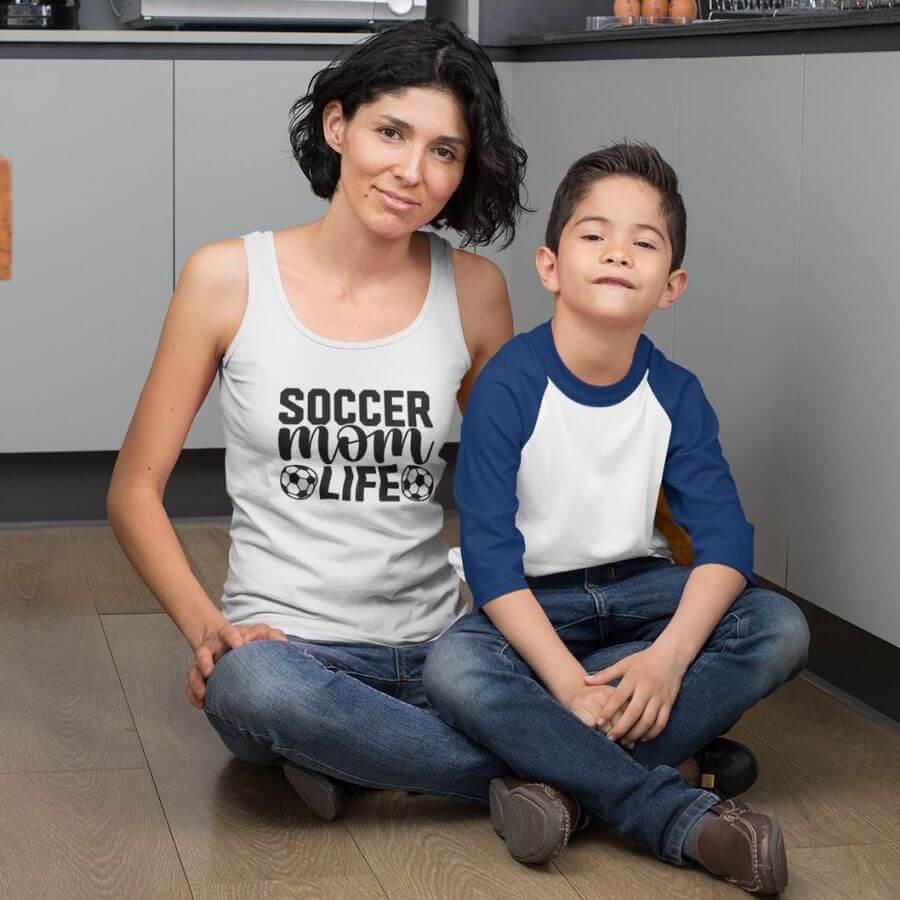 This idea allows you to create cool tank top designs from scratch. Pick a niche close to your heart, home, or business, and create tank top designs for every style, taste, and occasion. Fun niche ideas include pets, tropical themes, food, health, and just about anything else. Consider your buyer personas and adjust the designs to their interests, hobbies, and needs.
Create Your Own Custom Tank Tops!
Why Sell Custom Tank Tops
A tank top is a versatile evergreen piece of apparel, perfect for ladies and gents all year round. From a fashionable piece of clothing to a practical undergarment and ideal wear for sports activities, a tank top will accompany everyone everywhere.
The comeback of this old-fashioned comfort wear is noticeable among casual sellers and luxury brands, leaving you plenty of space for profits and creativity for your very own tank top collection. Combine cool ideas with quality materials and excellent service and become the go-to seller for tank tops worldwide.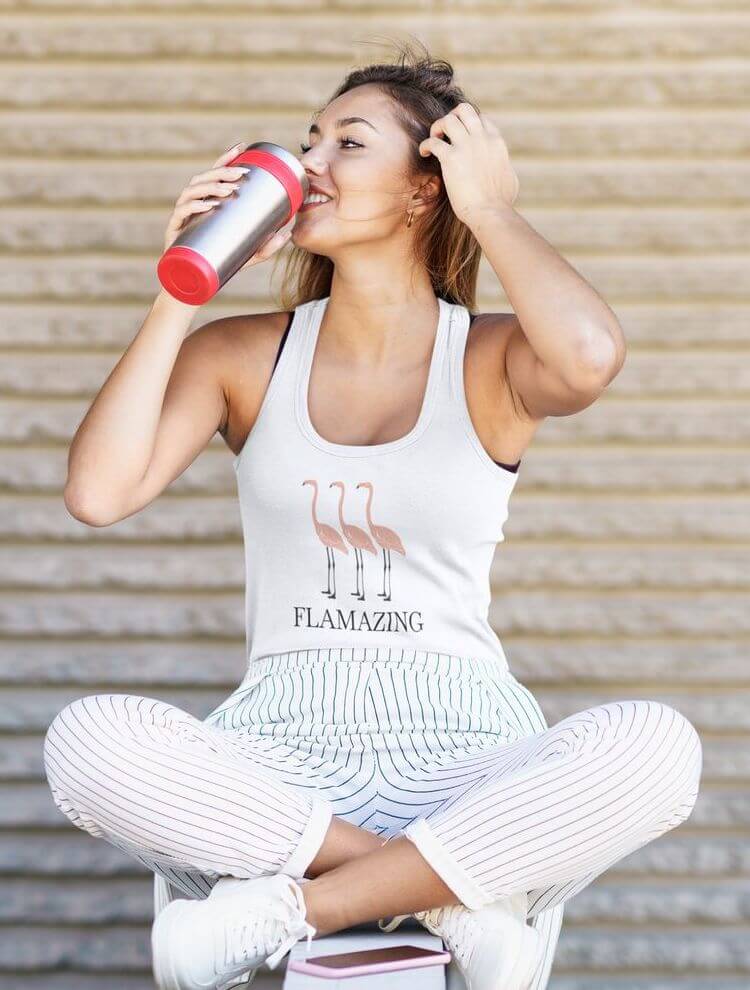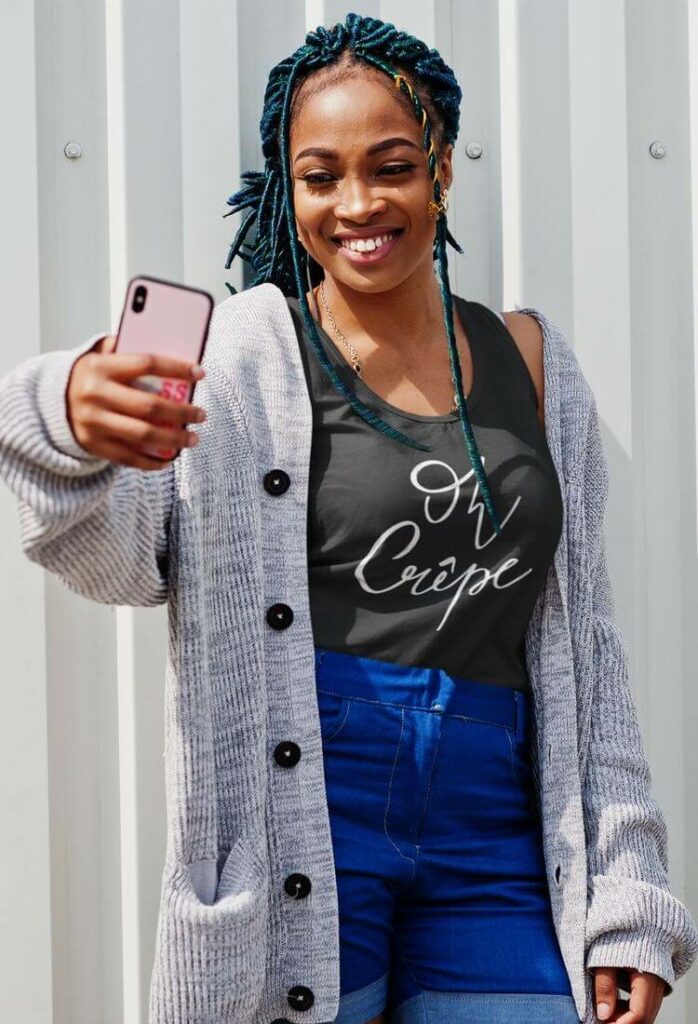 Sell Custom Tank Tops With Printify
Printify is a beginner-friendly print-on-demand company that strives to make each merchant's journey as simple, fun, and successful as possible. We'll ensure your online business runs smoothly with effortless integrations, excellent customer support, and automated processes.
No up-front investments or hidden transactions. Gain a full overview of all processes in one place – your Printify account.
Read useful articles or contact our Support agents via email or live chat 24/7 for guidance and help.
Don't stop with just custom tank tops. Our catalog has over 800 products waiting for your designs.
Choose a Sales Channel and Integrate It With Printify
Choose the best site to sell on for your business needs that match your overall skills and vision. Printify offers easy integrations with the leading eCommerce platforms and marketplaces. Pick a sales channel, create your store, and integrate it with Printify in just a few clicks.
My account – My stores – Add new store.
Frequently Asked Questions
Create Your Own Custom Tank Tops!