Create custom baseball jerseys for yourself or your online store and ship them worldwide. Simple, fast, and wallet-friendly. Hit a home run with top quality and your design for custom-made baseball jerseys.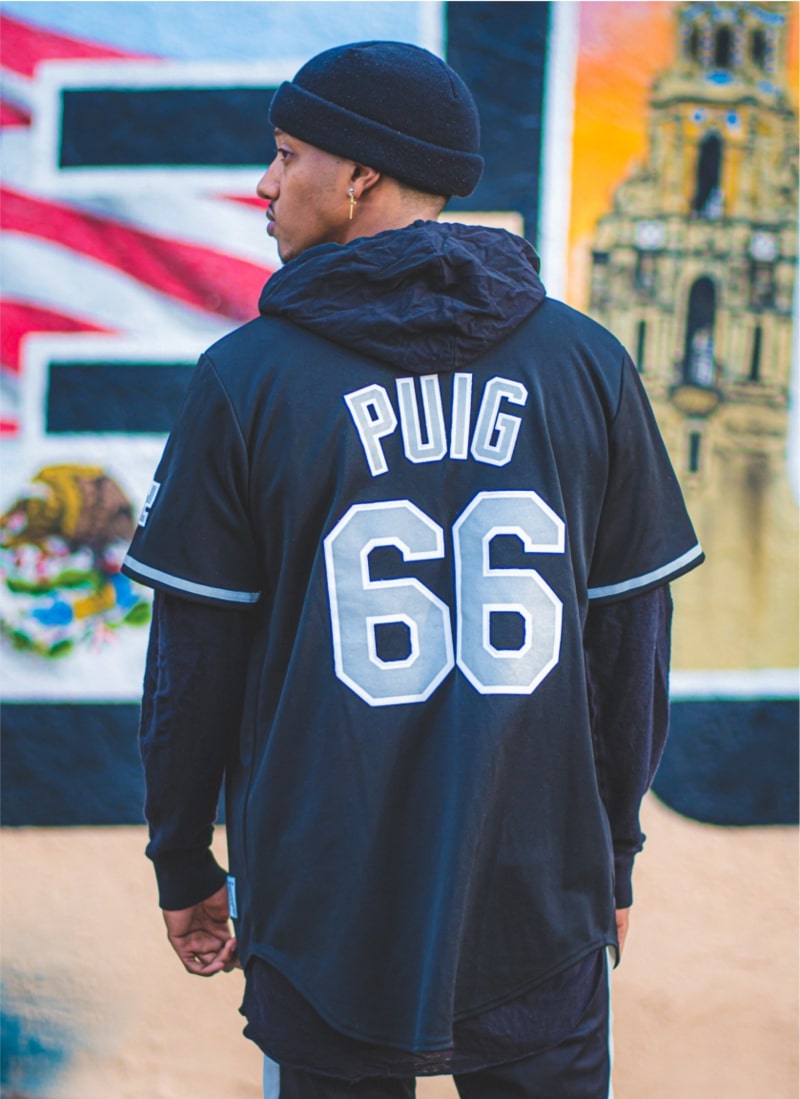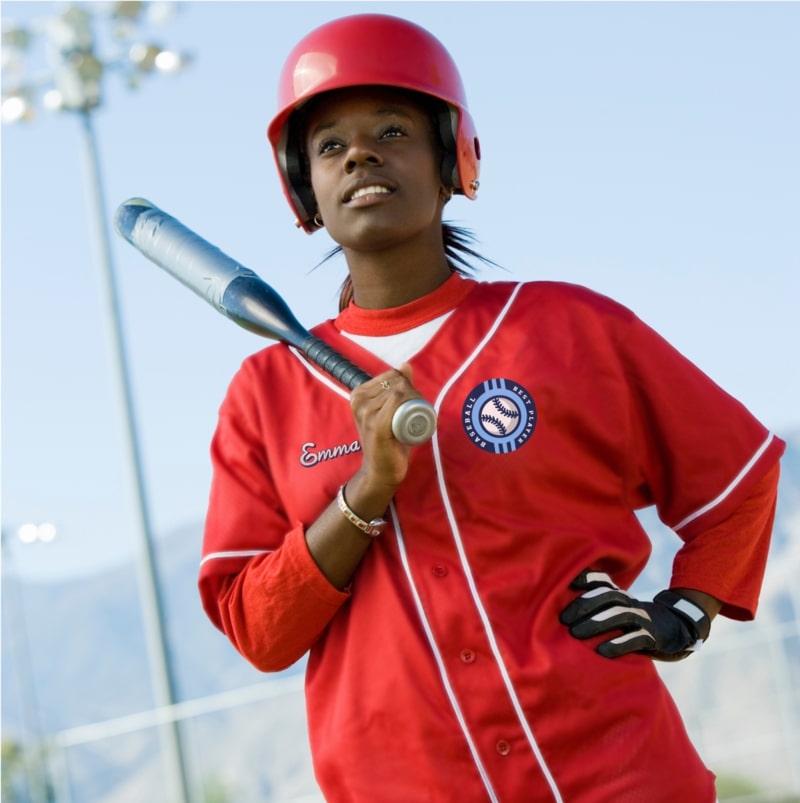 Design Your Own Baseball Jersey
Explore Custom Baseball Jerseys From Printify
Perfect for players and MLB fanatics, our custom jerseys are popular choices for team uniforms, leagues, and everyday wearers. Let's review all the baseball jersey options in our catalog to help you choose the best one for yourself, your team, or your online shop.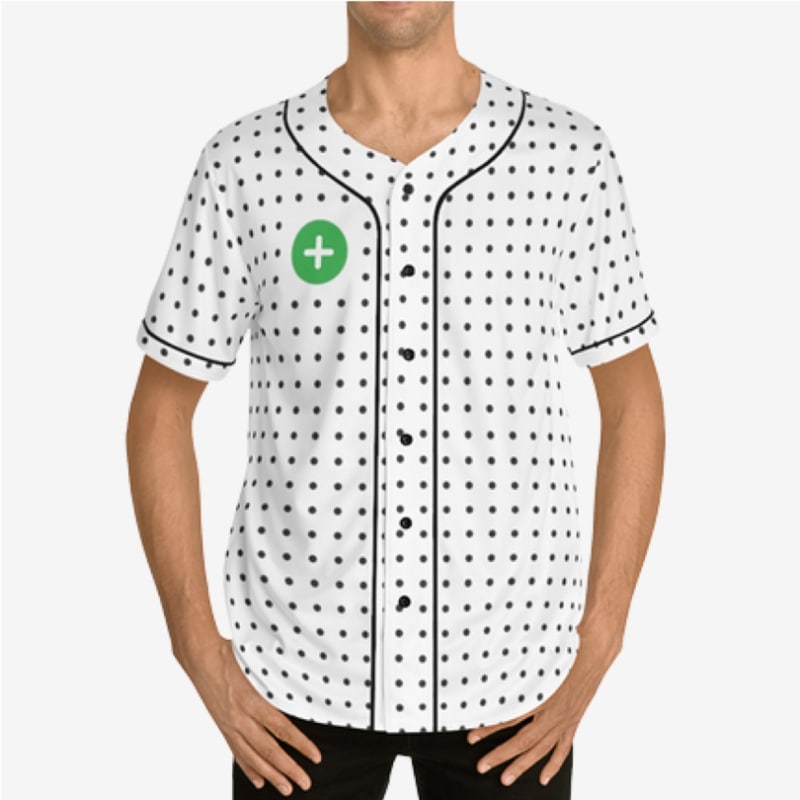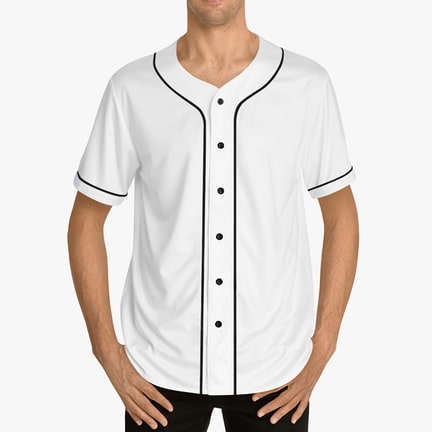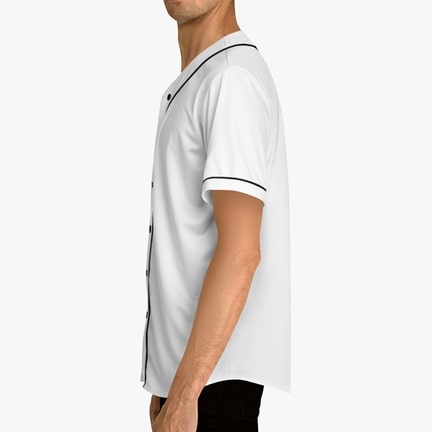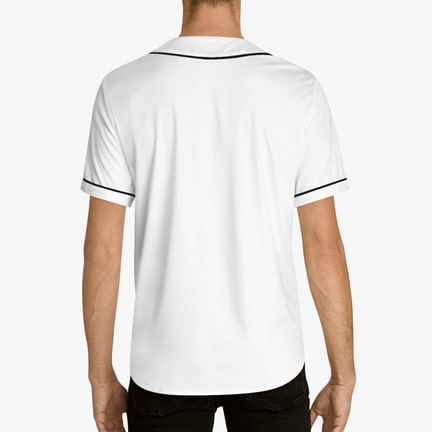 The 100% breathable polyester fabric makes every jersey comfortable and easy to maintain. It has a regular fit and comes in six sizes from XS to 2XL, perfect for custom baseball uniforms and teams of various ages.
The all-over print will cover the product from seam to seam in your custom design. Design the perfect uniform, comfortable fan merchandise for any baseball team, or a fashion statement too good to pass.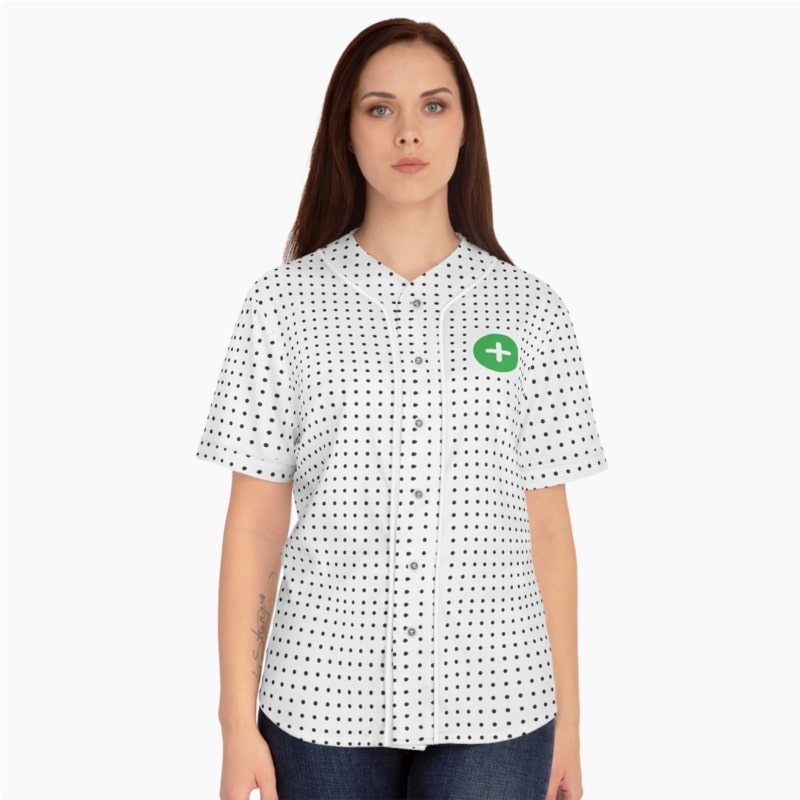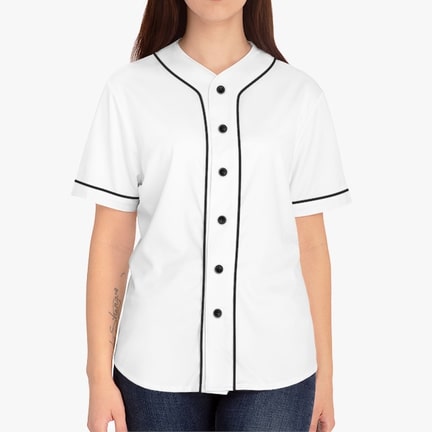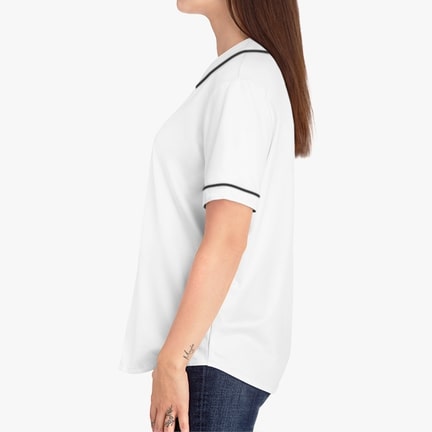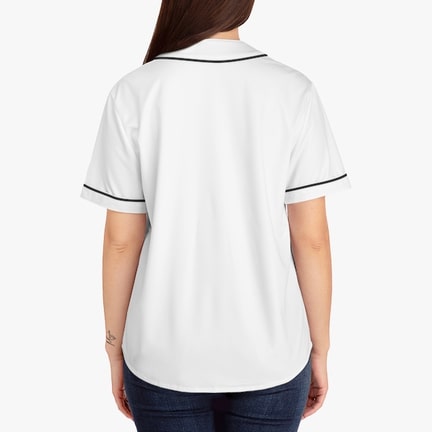 With a regular fit and medium material that runs true to size, this baseball jersey will complement any outfit. Create custom designs with trim buttons in black or white, and have a comfortable jersey for every occasion. Perfect for a women's baseball team, fan merch, or apparel purposes, these jerseys come in six sizes and are easy to customize.
From AOP patterns and numbers to names and logo variations. Design custom baseball jerseys for yourself or your lady clients and design quality apparel or baseball uniforms for the next season.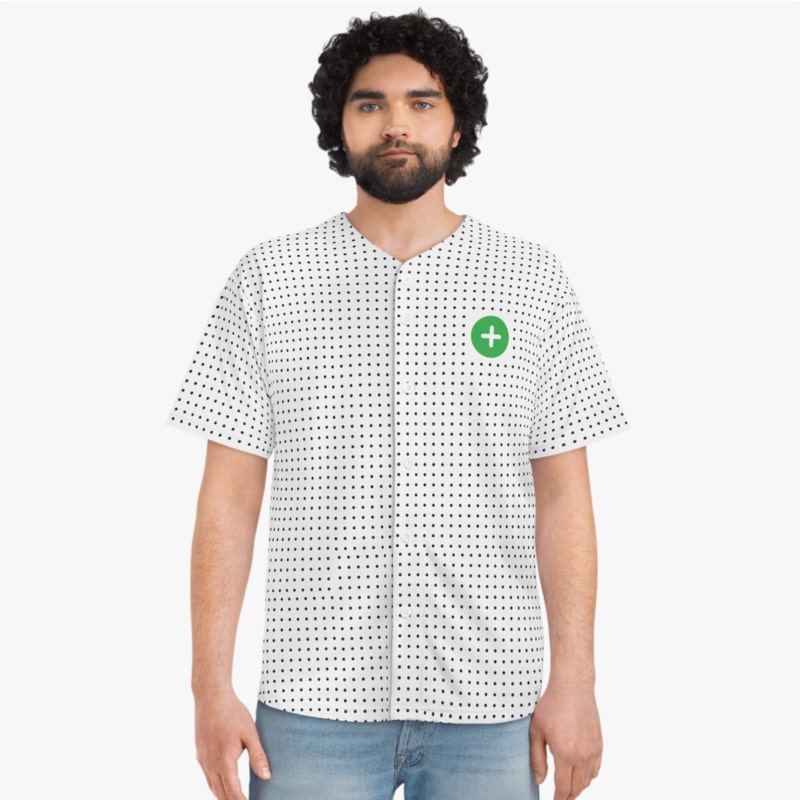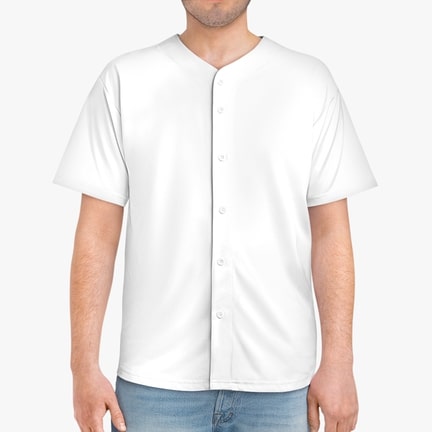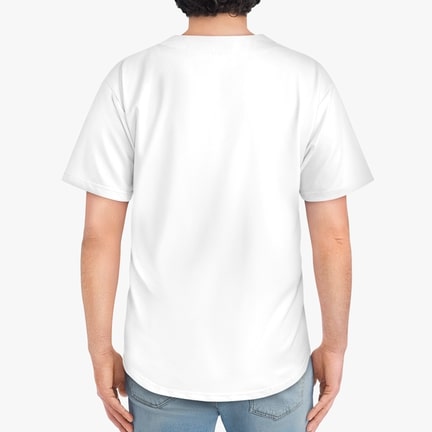 This jersey comes in five sizes, one color, and white buttons. Leaving plenty of space for customizations and ideas with the all-over print. From custom baseball uniforms to your own baseball jerseys, these will compliment every man's wardrobe of sporting attire.
Attend any game or outing in all-over-print custom-design baseball jerseys. Perfect for the whole team of players, coaches, fans, or those who love fashion and comfort combined. These custom baseball jerseys are a good product to choose from for every wardrobe or online store.
Why Sell Custom Greeting Cards?
Some years ago, GQ admitted that baseball is high-fashion. And who are we to disagree? This is no surprise. Baseball is the second most popular sport in America.
You can find a niche for your baseball jerseys with the POD business model and options to customize your designs. From a team uniform to a fashion statement, design custom baseball jerseys for every taste, gender, setting, or occasion.
Custom uniforms are propelling the expansion of the baseball apparel market globally, with custom jerseys worth half the market alone. This is a clear indication for print-on-demand (POD) sellers to start offering unique jerseys. From coaches and players on the field to fans and fashion stars. Offer custom designs to hundreds of thousands of baseball and jersey lovers worldwide.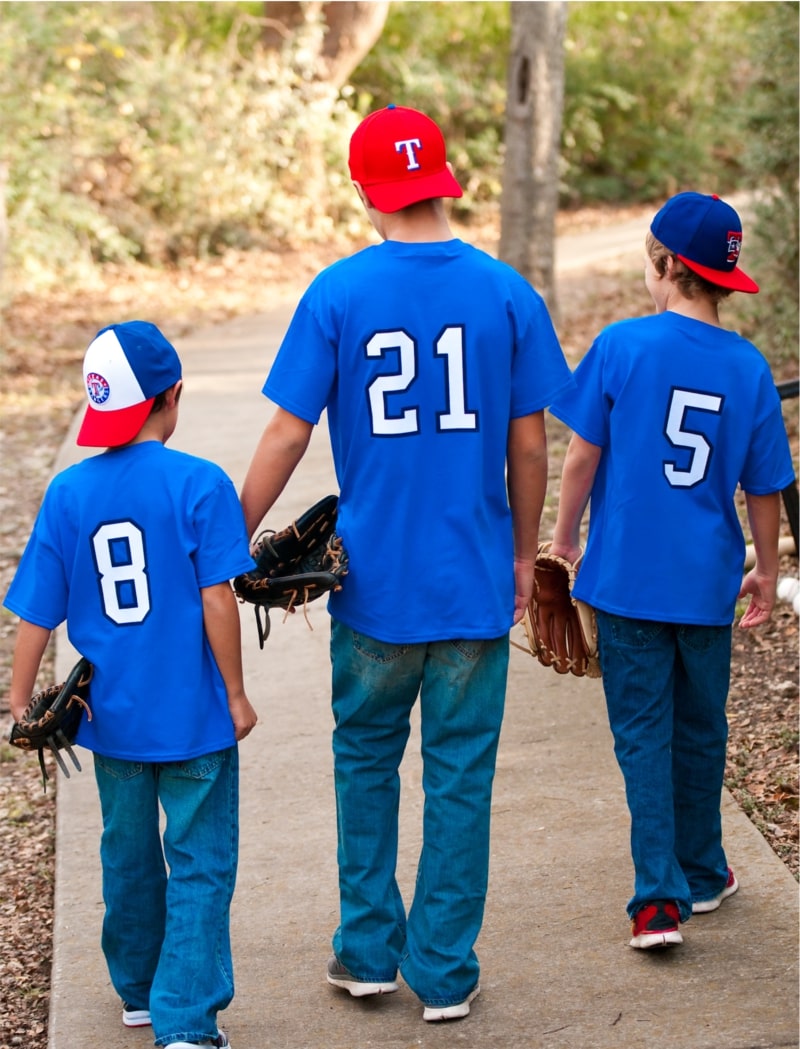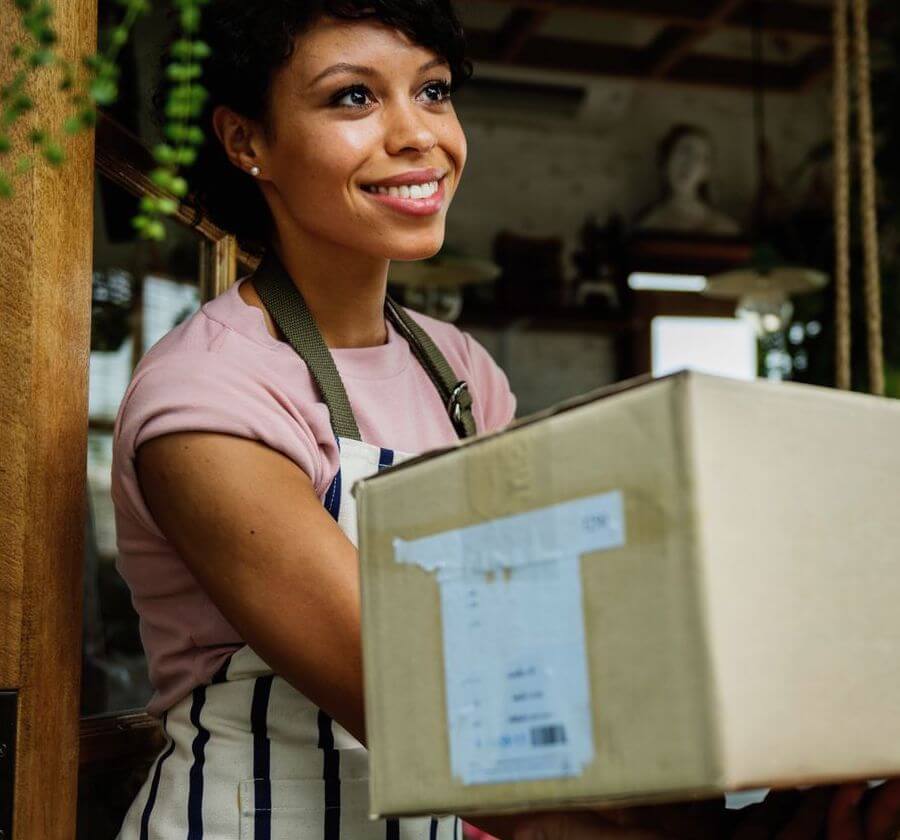 Custom Baseball Jerseys – No Minimum Order Quantity
Printify has a stack of benefits and simplicity. But one of our main strengths is the no-restrictions regardings orders. Single and bulk orders are possible without limiting you to minimum or maximum quantities.
Want one custom baseball jersey for yourself, a friend, or a loved one? Customize it in minutes and order a single piece to wear at the next game, practice, or outing. Or maybe you want custom baseball uniforms for your team or coaches? Also possible.
Place an order of any size and enjoy the next season with a grand slam of quality combined with a custom design.
Sell Custom Baseball Jerseys With Printify
Create and sell your custom baseball uniforms in just a few steps. Pick a product, add your design, review samples, and select a sales channel. Your custom baseball jerseys can be ready and up for grabs in a few minutes. It really is that easy with Printify.
Log in or create a Printify account and head over to our product catalog. Select the jersey you love the most. Either by price, print provider, design, or any other criteria important to you. Pick the product that fits your brand and offer quality apparel to baseball enthusiasts worldwide.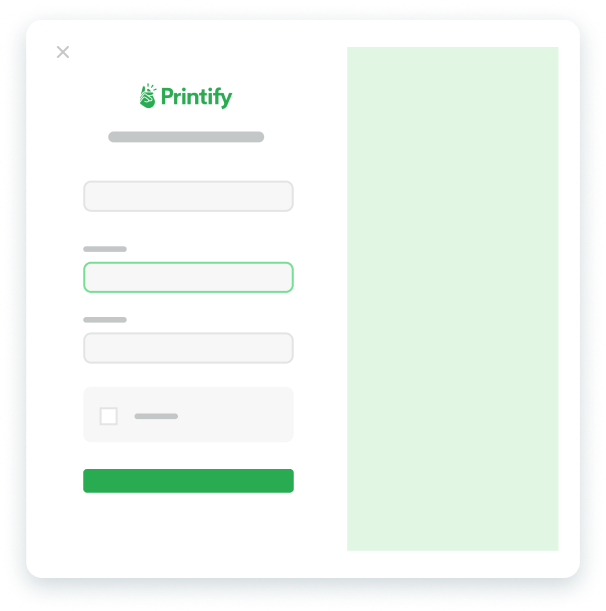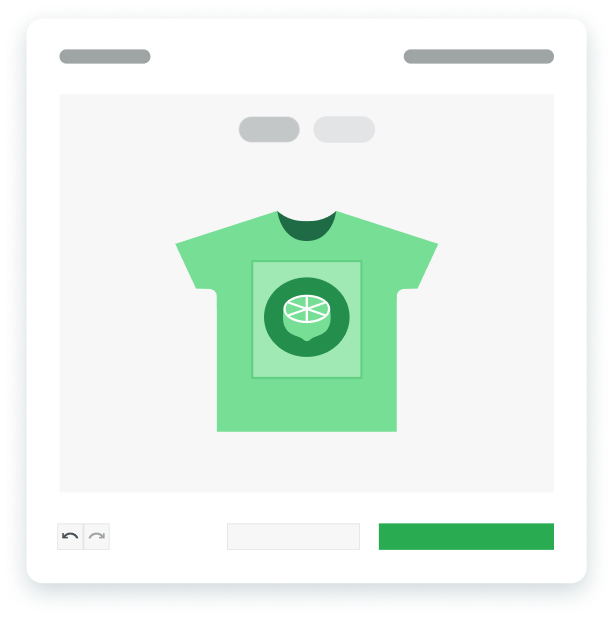 Customize Your Baseball Jersey
Click Start designing, and our free and user-friendly Mockup Generator will guide you through the design process.
Create a brand new pattern, add player names, numbers, and a team logo, or customize the product seam to seam with your ideas. From texts and patterns to pictures and more. It's easy, time-efficient, and beginner-friendly.
One of the best ways to test and review the product and fulfillment process is by ordering samples for yourself.
Check the design, product quality, fulfillment time, and other aspects that will matter to your clients. Not only that, show the sample to a local baseball team, friends, coaches, or family, and gather feedback on your apparel and uniform designs.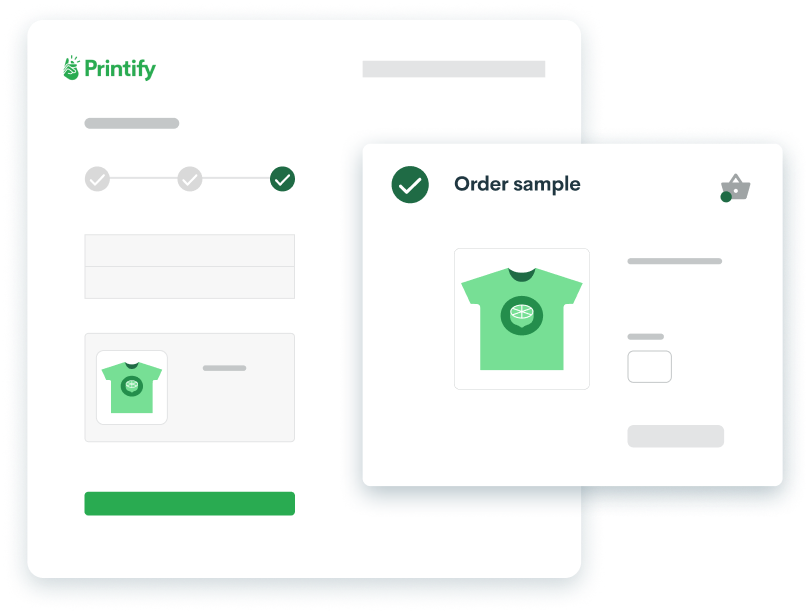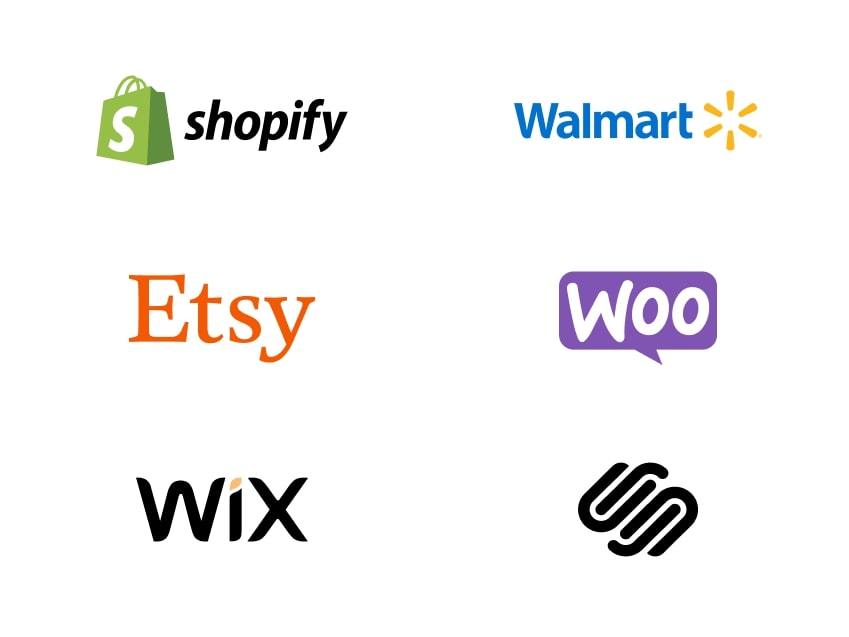 Publish to Your Selected eCommerce Solution
You can effortlessly connect your store to Printify by following one of our simple integration guides.
Marketplaces and eCommerce platforms are two solutions you can sign up with when launching your store. And we offer integrations with all the top eCommerce players.
Check out our overview of the best sites to sell online and choose the one that best suits your skills, brand vision, and needs.
You Enjoy, Printify Works
All order operations with Printify are completely automated, allowing you to focus on making more sales.
When you sell a custom baseball jersey, it's sent to production. Our print providers print the garment, and the jerseys are shipped directly to your customer after passing strict quality control.
Even better, you don't need to spend any money before your first sale. We only charge you once your customer purchases from your store. The difference in price between your store charges and the price listed in the Printify catalog is your profit.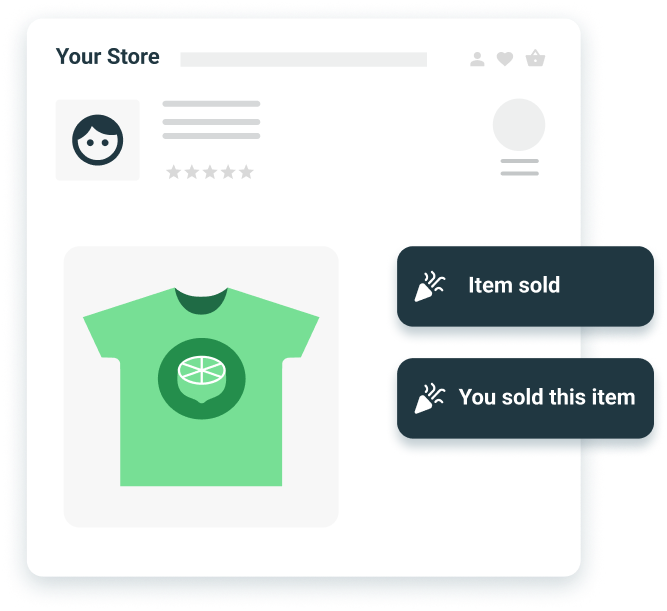 Sell Custom Baseball Jerseys With Printify
Design custom baseball jerseys for every taste, team, or style. If low on inspiration, below are some clever and trendy options for tried and true jersey designs. Select one in your brand's field of interest and get creative.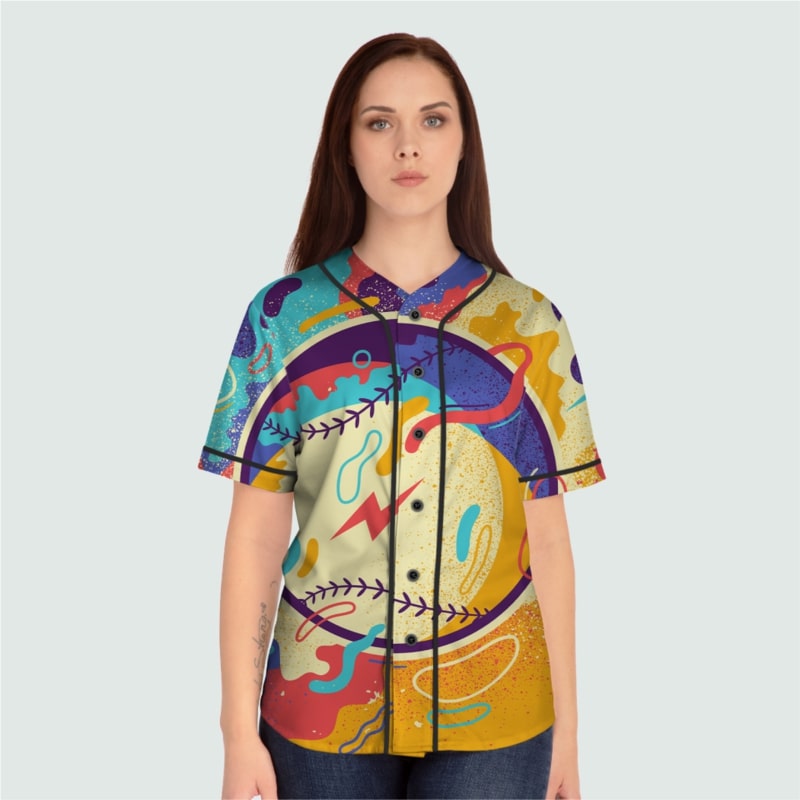 Use Patterns With Custom Baseball Jerseys
Pattern designs are a great way to add a splash of creativity and color to your custom baseball uniforms or outfits in general. A pattern can be anything, from multiple baseball bats floating around the jersey to palm trees, stripes, shapes, and more. Find an element to multiply and create epic patterns for your custom baseball jerseys.
Baseball Jerseys With Your Logo
Brand jerseys are the perfect custom baseball uniforms. Put on a team logo and make sure your team stands out from the crowd of plain and simple jerseys. A team logo will create a sense of belonging and unity. Design custom baseball uniforms with logos and build the team spirit one jersey at a time.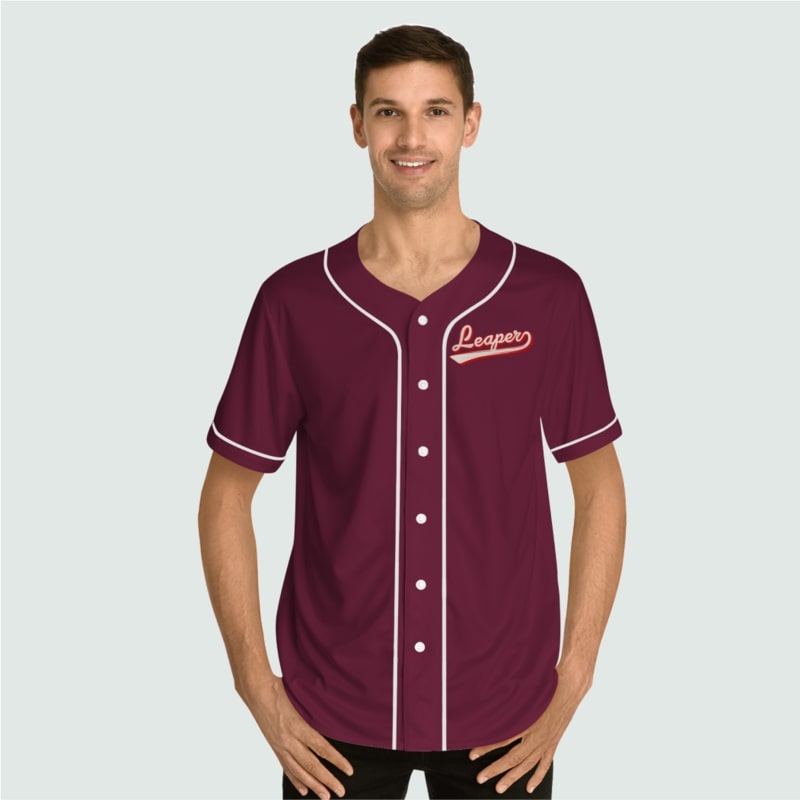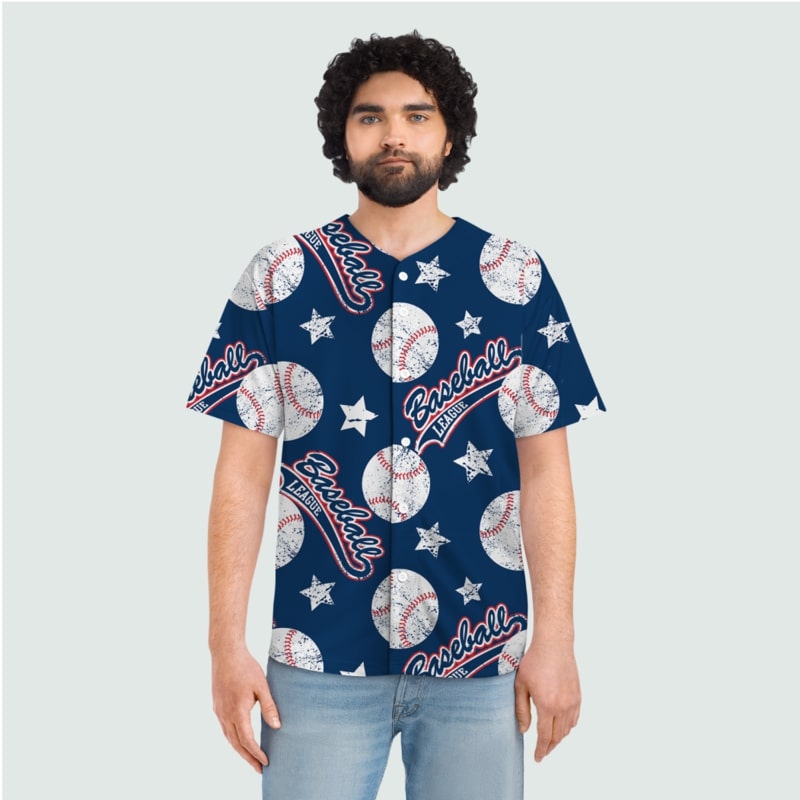 Abstract Graphics on a Baseball Jersey
Abstract baseball jerseys will pair well with a pair of pants for a fun day out and about. Whether made for baseball uniforms or simply offered in your shop for fashionistas worldwide, custom baseball jerseys will be a hit. Abstract graphics and patterns will be a go-to choice for those wanting something different in their uniforms or wardrobe.
Personalize Your Baseball Jersey With Pictures
This idea provides you with hundreds of options for customization. From familiar faces to family photos, sceneries, baseball imagery, or completely random themes and images. Find your niche and design custom baseball jerseys with themed picture-perfect goodness for every occasion, setting, and taste.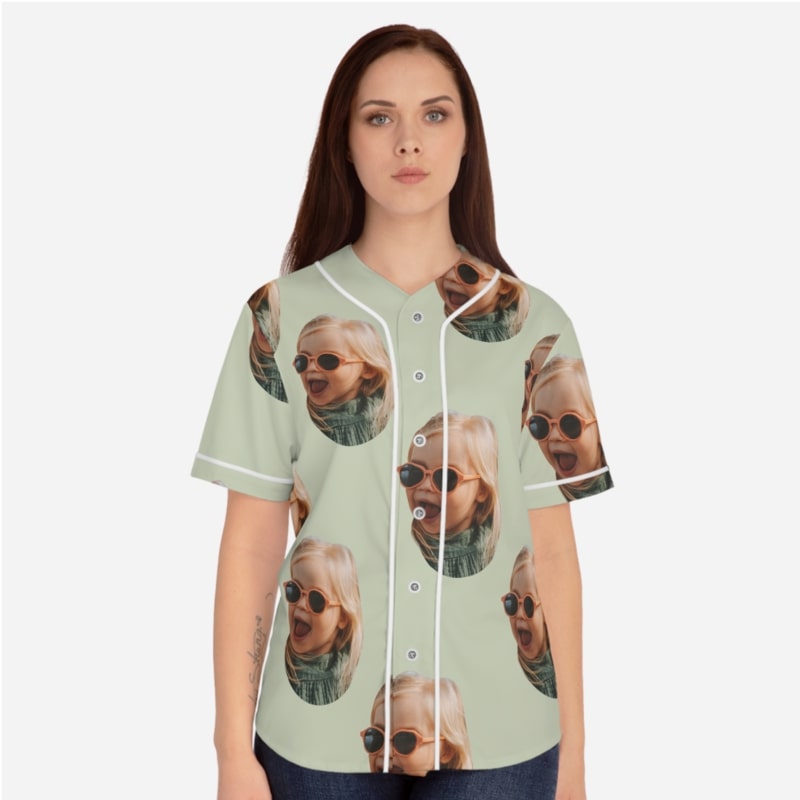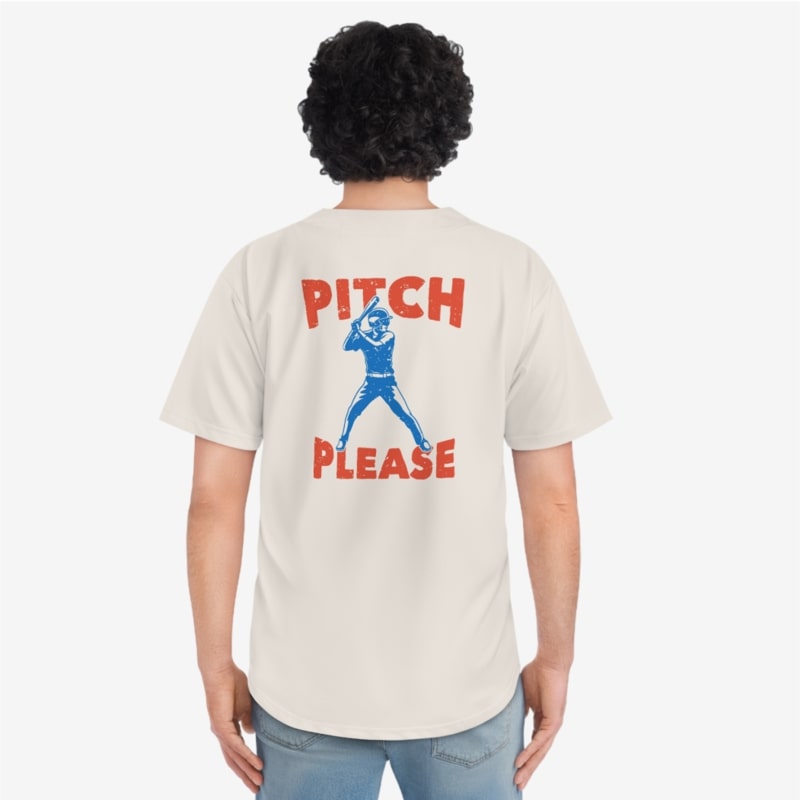 Text and Custom Baseball Jerseys
Text and design go together hand in hand. From a baseball team name to players, numbers, or inspirational quotes. There are plenty of options to choose from. Add a fan chant, a funny quote, or a loving and inspirational text, and spread a message via baseball uniforms and fan merchandise.