Perfect for MLB fans or just anyone who loves a pitch, flyball, or homerun, our custom baseball jerseys are a match ready for your winning designs. Create unique next-generation jerseys your customers will fall in love with and start selling today.
Design Your Own Baseball Jersey
Our Custom Baseball Jerseys
Perfect for players and MLB fanatics, our custom jerseys are popular choices as uniforms for teams, leagues and everyday wearers. The 100% breathable polyester fabric makes every jersey comfortable and easy to maintain. Our men's jerseys and ladies' jerseys feature a full button front with customizable button colors, alongside a customizable trim. 
Prices start from $22.01 and all jerseys are ready for you to customize with your unique designs. AOP makes every jersey completely customizable. Differentiate your store and its collection from other teams, stores, officially licensed MLB jerseys, and brands. The moisture-wicking material of every jersey pulls moisture from your body, keeping you dry and comfy every moment, against every team.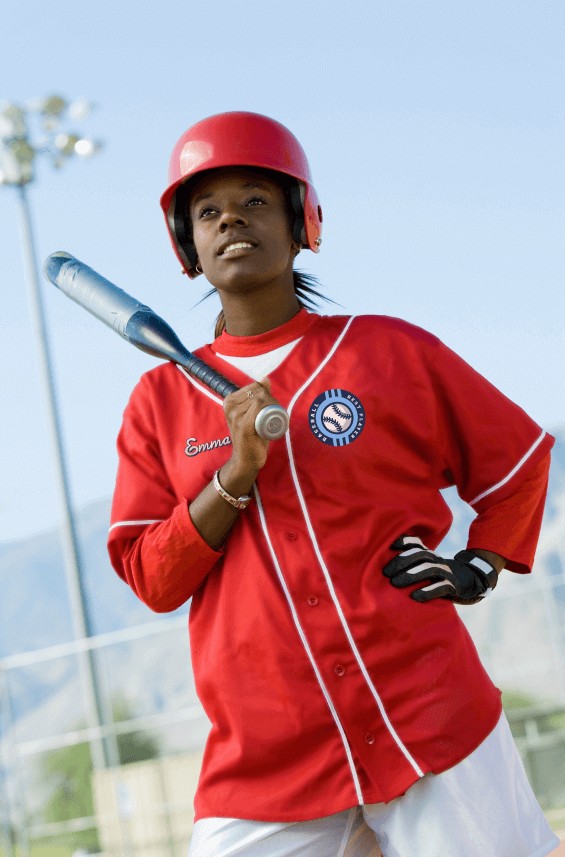 Why Should You Sell Custom Baseball Jerseys?
Three years ago, GQ admitted that baseball is actually high-fashion. And who are we to disagree? This is no surprise. Baseball is the second most popular sport in America, and the global market for baseball apparel is forecast to be worth over $500 Million by 2026.
You don't have to be Nike selling authentic MLB jerseys, offer free jersey assurance like Fanatics, or have express permission from the MLB shop to start selling into this growing market.
Custom uniforms are propelling the expansion of the baseball apparel market globally, with custom jerseys worth half the market alone. This is a clear indication for print-on-demand (POD) sellers to start offering unique jerseys.
Create Your Own Custom Baseball Jerseys!
Want to Start Selling Custom Baseball Jerseys? Start With Printify!
Create an account and start designing custom jerseys (and more) that can be instantly published to your store. We manage the automated order production and ship directly to your end customer. So start selling immediately and watch the orders come in!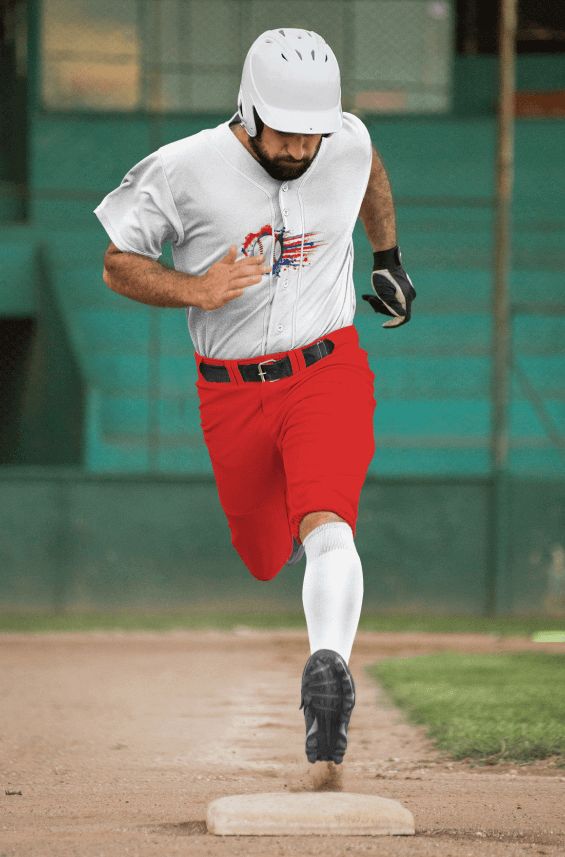 Select and Design Your Custom Baseball Jersey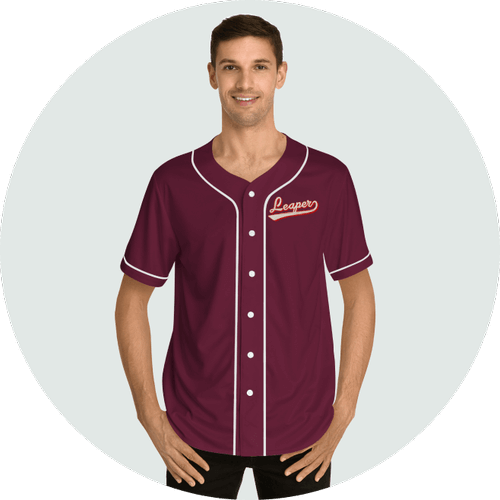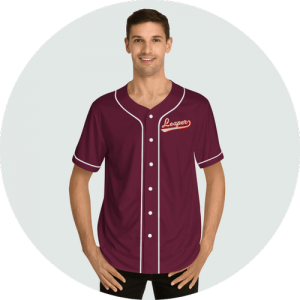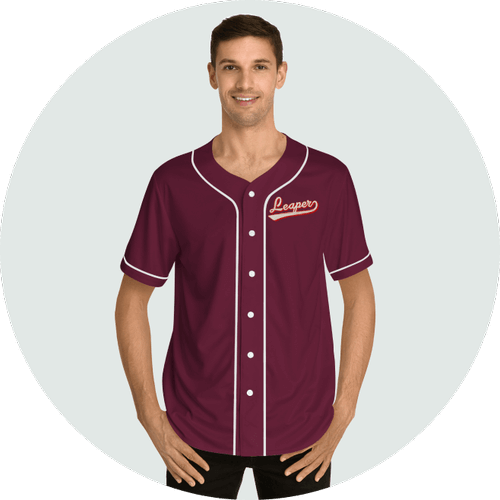 Perfect for team uniforms, leagues, or old-fashioned jersey fanatics, our popular men's jerseys are loved by players and leagues alike. The 100% polyester material ensures durability and makes maintenance easy. The AOP makes the jersey completely customizable, ready for you to fill every inch of the garment with your team's colors. Last but not least, the moisture-wicking fabric will keep every player dry and comfy every game.
Looking for a classic jersey to make unique with your own beautiful design? Our ladies' jerseys are perfect for players of any team and every league. The polyester material makes the jersey both comfortable and durable. Meanwhile, moisture-wicking fabric keeps the player dry and comfy, whether playing or just going about their day.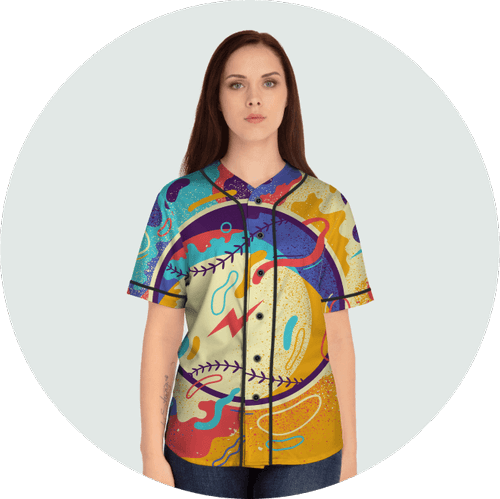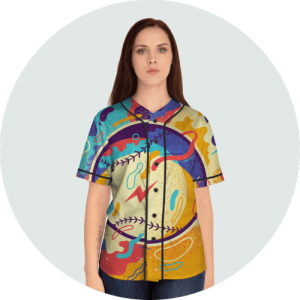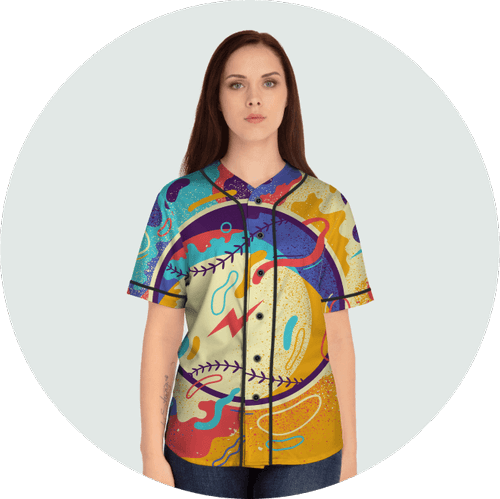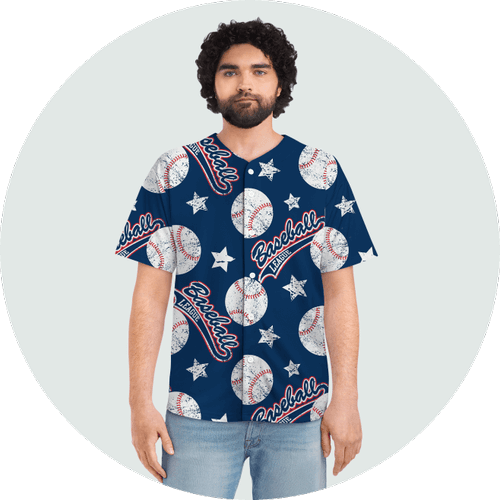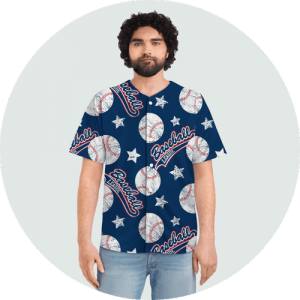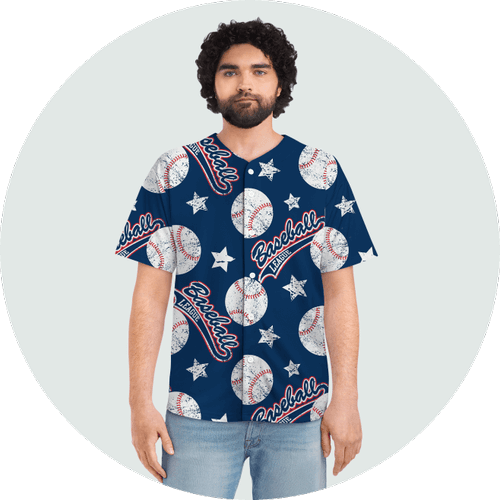 Ideal for players, teams and everyday wear, our men's jerseys are popular with players, sports fanatics and men who rep their team's stripes. The AOP makes every portion of the garment completely customizable, ready for you to fill with your fresh colors. The 100% polyester, moisture-wicking fabric will keep you fresh against every team. Finally, the latest printing techniques will provide a bright and crisp design, whether you go for stripes, plaid, or square patterns.
Create Your Own Custom Baseball Jerseys!
You don't need to spend any money before you land your first jersey sale. We only charge you once your customer makes a purchase from your store's collection. The difference in price between your store charges for MLB jerseys and the price listed in the Printify catalog is your profit.
All order operations are automated with the above integrations, allowing you to focus on selling MLB jerseys, an assortment of sports uniforms or your own style. When a sale comes in, the blank new items are sent to production. We then fulfill and ship directly to your customer after passing strict quality control. 
You can sit back, watch sports, and track the progress of every order directly from your Printify account. Create winning deals, work out the details, and drive sales for your store from the bath, the beach, at home, or wherever you're most comfortable!
Sell Your First Custom Baseball Jersey!