For millions of babies, a custom newborn Onesie® is the first fit they rock when stepping into the world of toddler fashion. Help them make a stunning entrance by designing and selling strikingly-cute customized baby Onesies®.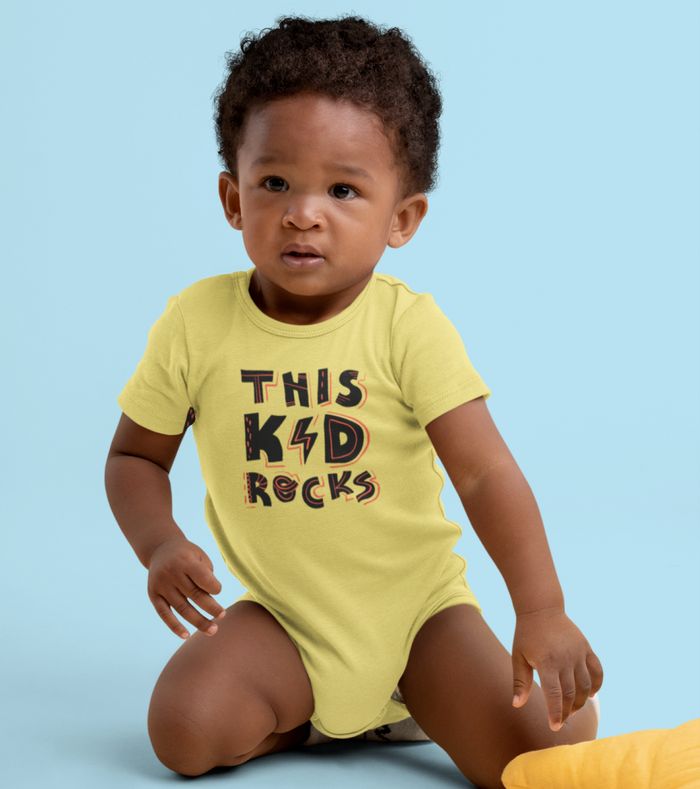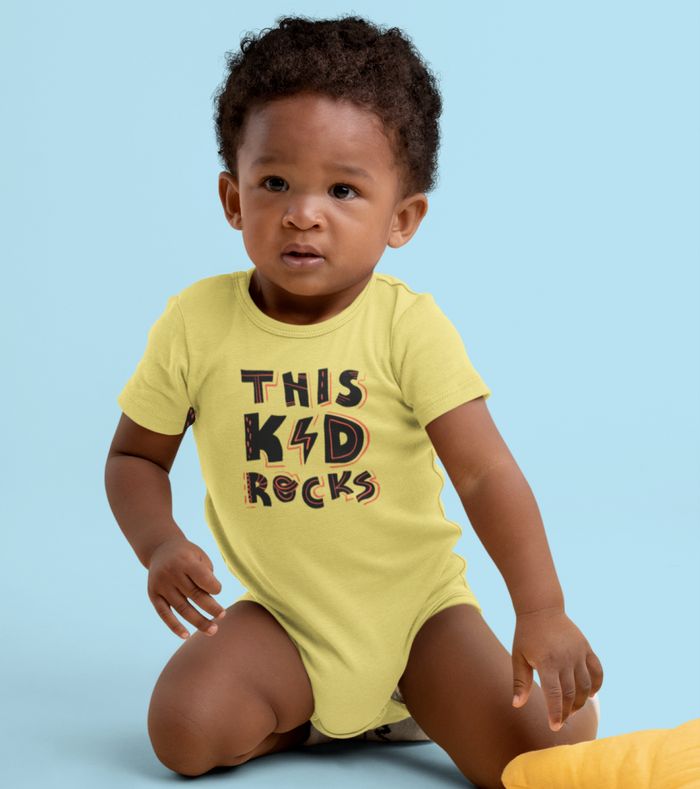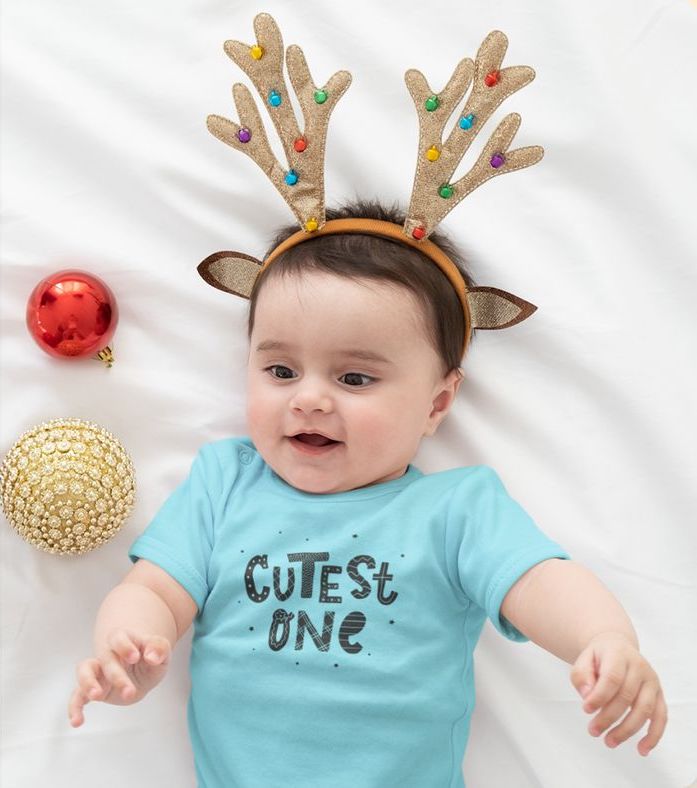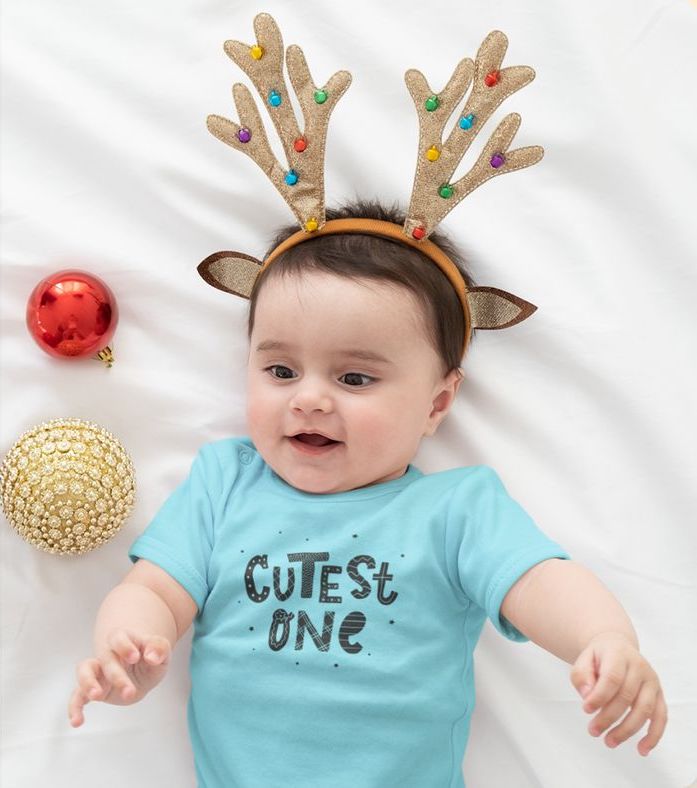 Explore Our Personalized Baby Onesies®
Parents and caretakers pay close attention to the quality of products they buy for children. When looking for baby Onesies®, they consider various properties of the fabric like softness, durability, and breathability. They want to know how easy it'll be to clean on a daily basis and how cool the design looks in real life.
Our baby bodysuits are made from 100% ring-spun or ribbed cotton, making them the softest and most breathable choices for infant apparel. Each one also has a lapped shoulder neckline for easier maneuvering over the baby's head.
And if you choose to sell them, our pricing model at Printify allows you to markup your products to gain a significant profit while still being affordable for the buyer.
Let's take a look at our custom baby Onesies®.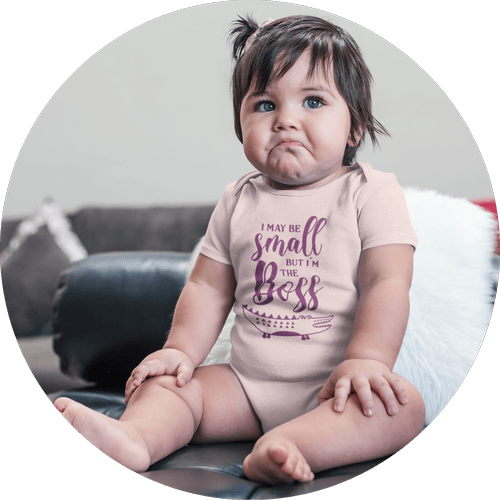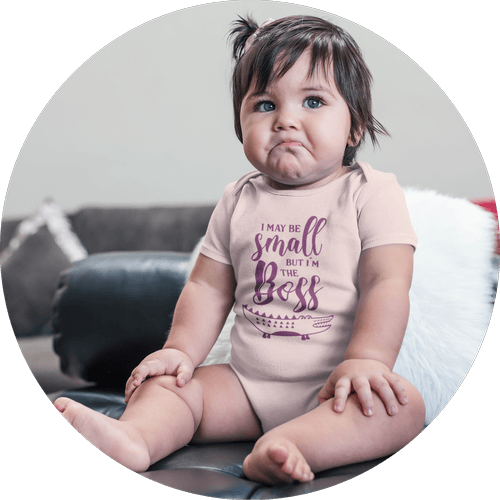 The show's main characters, these Onesies®, come in four super-cute colors – white, Heather Gray, blue, and pink – subtle enough to match any of your gorgeous designs. The snug fit of the cotton rib fabric brings comfort to a whole new level. The bottom closure makes changing swift and easy. There's a detailed care label on the inside.
A must-have for eco-friendly caretakers, these ones are made from OEKO-TEX® certified cotton, guaranteeing human-ecological safety in all stages of fabric production. The bodysuit features ribbed leg hems to prevent the garment from slipping.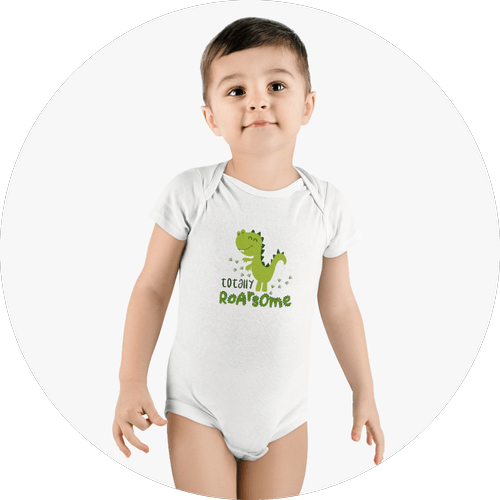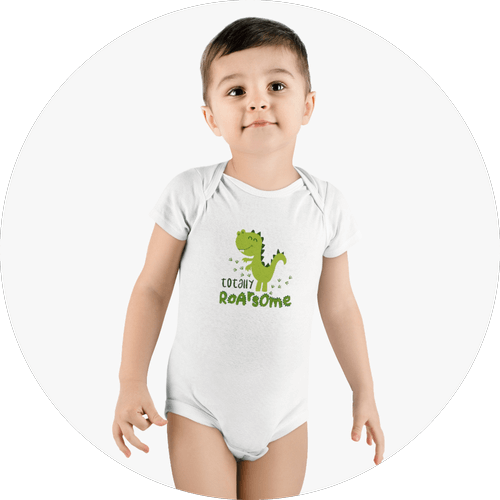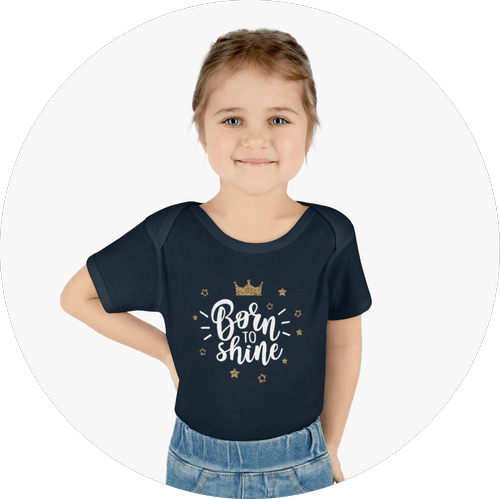 This is the Holy Grail for babies that have itchy, sensitive skin. It's super-soft to the touch and won't move much on the body, minimizing the risk of friction. The double-needle ribbed binding secures the garment and prevents it from stretching and losing shape. Note that the Heather Gray color features 10% polyester.
Choose from all the colors of the rainbow (and more) to create fun and bold baby clothing. These custom baby bodysuits have plastic snaps at the cross closure for quick and hassle-free changes. There are 40 color options available. Please note that solid-colored fabrics are made from 100% cotton, but Heather colors contain polyester.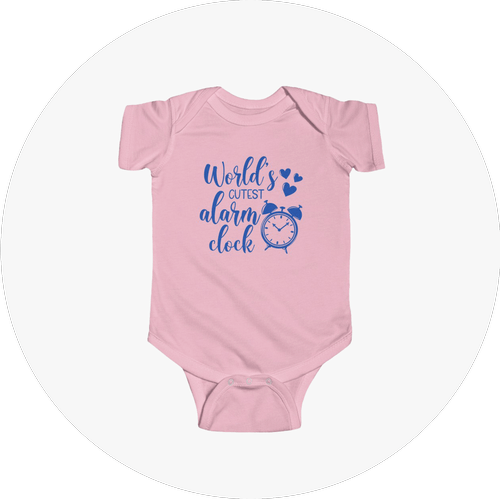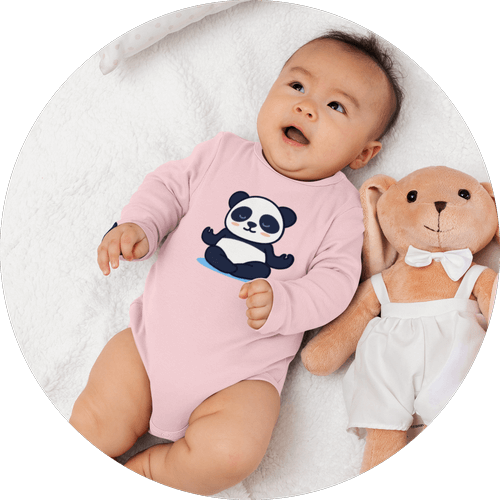 Long-sleeve bodysuits are great for chillier days to keep babies warm and snug. The rib-knit binding allows freedom of movement with no uncomfortable friction. They come in seven different colors for all style preferences.
Printify Is Trusted by 2 million+ Merchants Worldwide With More Joining Every Day
I don't have to invest the money I can't lose into my business. With Printify, I only pay the fulfillment fees, and the rest is all profit.
I really appreciate working with Printify on my brand. Afro Unicorn was only supposed to be my design on a white shirt. It is so much more. Printify allows me the time to run the business and not work in the business.
Printify helped me start a completely hands-off revenue stream. When you spot a niche that you want to enter quickly, you don't have to worry about buying stock or equipment.
Printify Premium has helped my profit margins tremendously, and spending $20 a month has probably saved me over $200 a month.
Using Printify saved our struggling business of 6 years and gave us more time with our family.
I like Printify products because they tie in with our organisation's message.
I love the Printify Mockup Generator. It keeps everything consistent and allows me to keep my brand looking sharp and professional.
Make Your Own Custom Baby Onesies®
Integrate Your Store and Sell With Printify
Create custom candles and sell them on any sales channel you prefer – Printify integrates with all the top players. Choose the best site to sell on, integrate it with Printify, and set up high-ranking listings with ease.
Find More Baby Items for Your Store
Caught a wave of inspiration? Don't stop with baby Onesies® – check out all of these other cool baby clothes and accessories we have in our catalog. Maybe you create custom gift sets, e.g., combine a beanie and a personalized Onesie® for a baby boy's birthday gift box.
The cutest of all hats, this baby beanie will keep little ones warm and snug when temperatures drop low. It's made from durable 100% polyester, so you can proudly pass this beanie down to the next generations.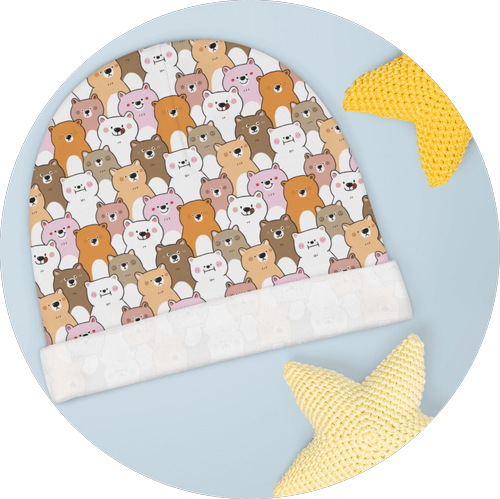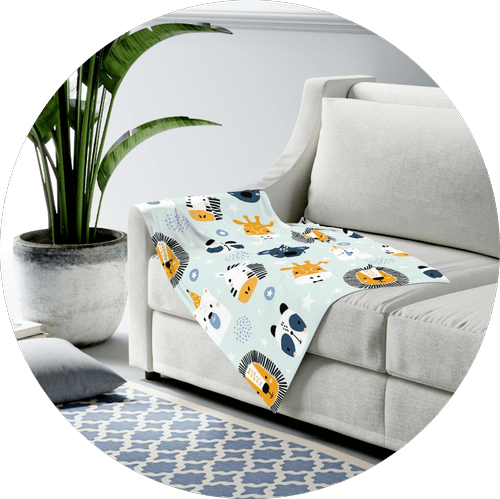 Swaddling, aka making your baby look like a cute burrito, helps keep them calm and happy throughout the night. This one is super soft to the touch and has a fully-customizable front side.
Breakfasts, lunches, and dinners can get messy for beginners. This easy-to-clean 100% polyester fleece bib will take care of mealtime whoopsies with style.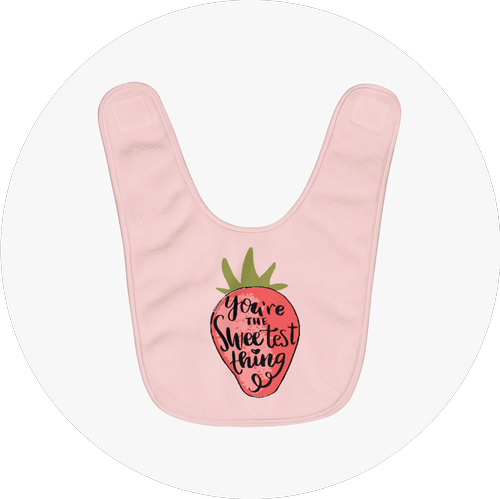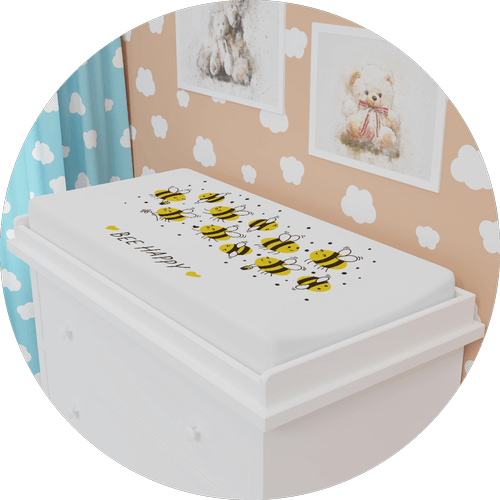 We can all agree that diaper changes are far from a delightful sunset walk down the beach, but these custom changing pad covers will give caretakers that boost of happiness to push through the process.
So soft, so cozy – these customizable baby blankets will be The Blankies little ones carry around through childhood. Also made from 100% polyester, they're easy to clean and very durable. 
Browse all the blank baby items waiting for your unique designs in the Printify catalog.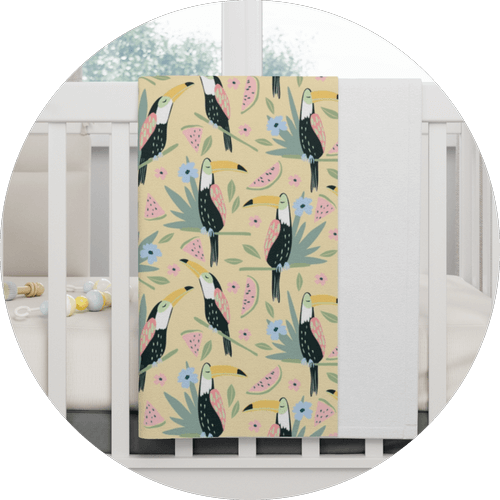 Frequently Asked Questions
Got an idea for a trendy customized baby Onesie®? Awesome! Now you know all the steps to start selling them today.
Start Selling Personalized Baby Onesies®