Custom Basketball Jerseys
Bring style to pick-up ball games worldwide by selling custom basketball jerseys. 
Your customers will look great while swishing threes and shooting layups in their own custom basketball apparel. Start designing and selling basketball jerseys with Printify today!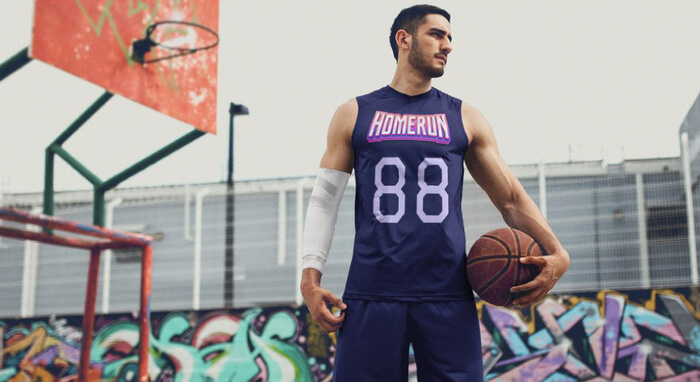 Design and Sell Custom Basketball Jerseys with Printify
Our Custom Basketball Jerseys
All jerseys are made in the US out of durable 100% moisture-wicking polyester. The extra light and odor-resistant fabric will keep any player comfortable on and off the court.
The custom basketball jersey will last and keep its original look for many seasons, thanks to its double-stitched side seams. All jerseys have care instructions printed on the inside of the bottom hem. 
The sublimation technology in the printing process lets you create custom design basketball jerseys with visuals taking up the entire surface of the product. The water-based dyes look great on basketball uniforms, and your designs will have vibrant and crisp colors.
The jerseys come in six different sizes, starting at $23.13.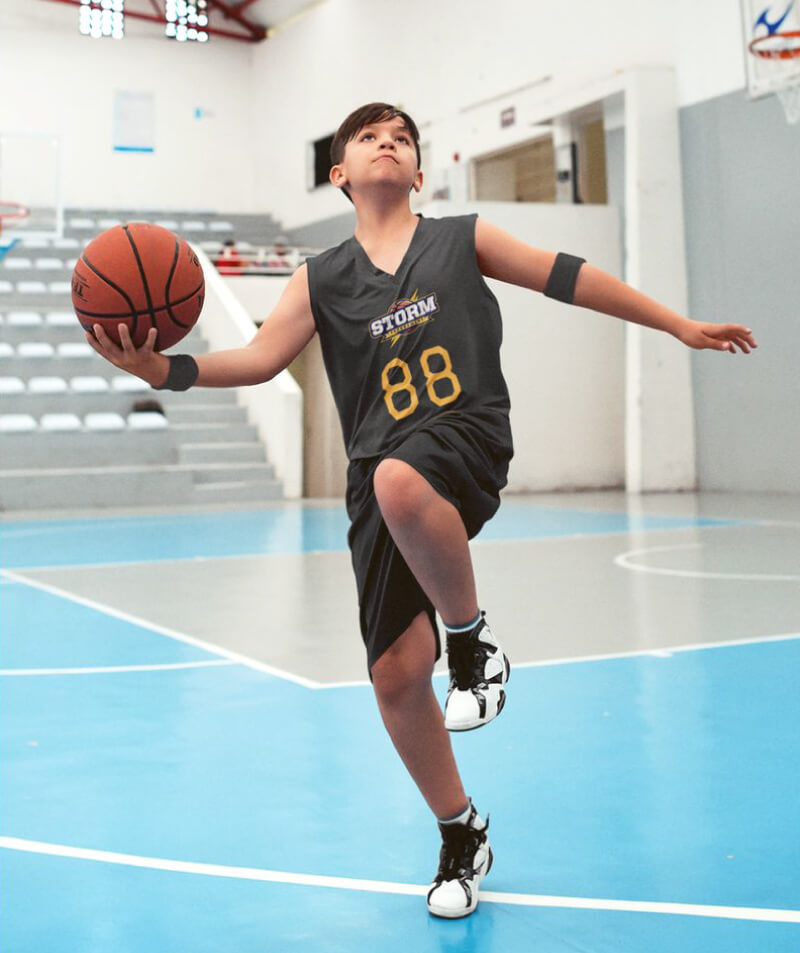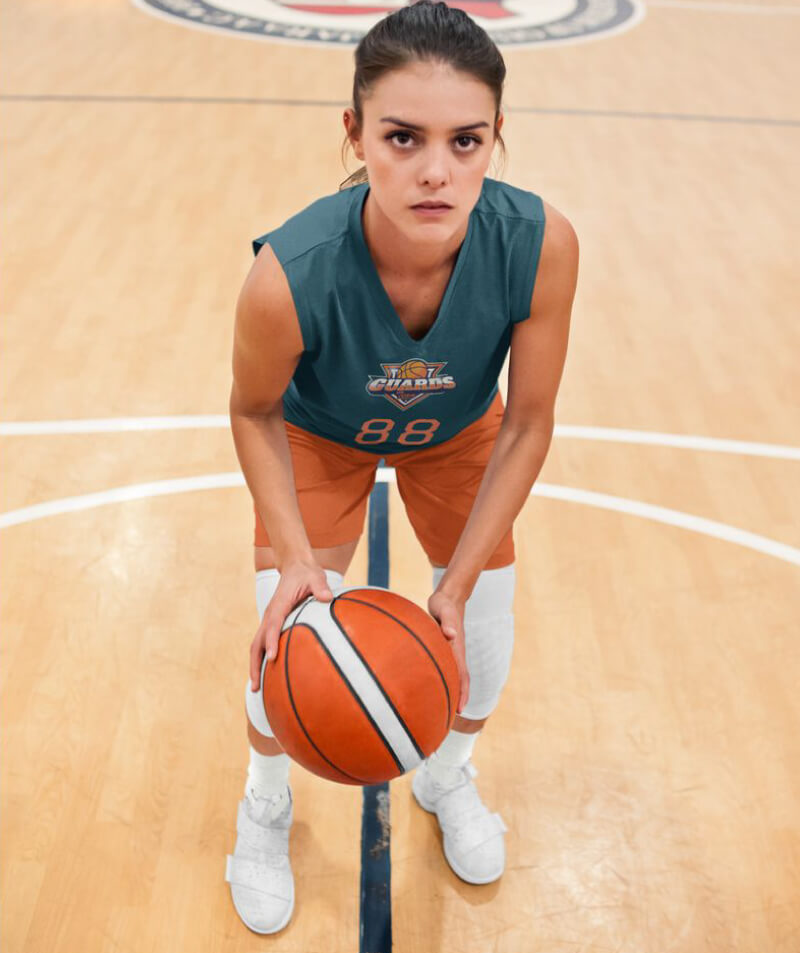 Profit With Personalized Basketball Jerseys
People are shopping for sportswear more than ever, and the market is expected to continue its steady growth in the coming years. This trend has also left its mark on basketball apparel, with demand for custom basketball uniforms, basketball jerseys, basketball shorts, and other basketball products experiencing large growth. The basketball apparel market is expected to grow by $4.58 billion by 2026.
Jerseys are no longer worn only on the court. In addition to team uniforms, there's an excellent opportunity for you to design athleisure basketball jerseys that ladies and gents can wear in informal everyday settings as well.
Creating a Printify account and designing your own jersey is easy and completely free. You can set any price you want for your products. We'll charge you for production and shipping, but the margin between these costs and your retail price is the money you take home.
Design Your Custom Basketball Jerseys!
How to Design and Sell Custom Basketball Jerseys With Printify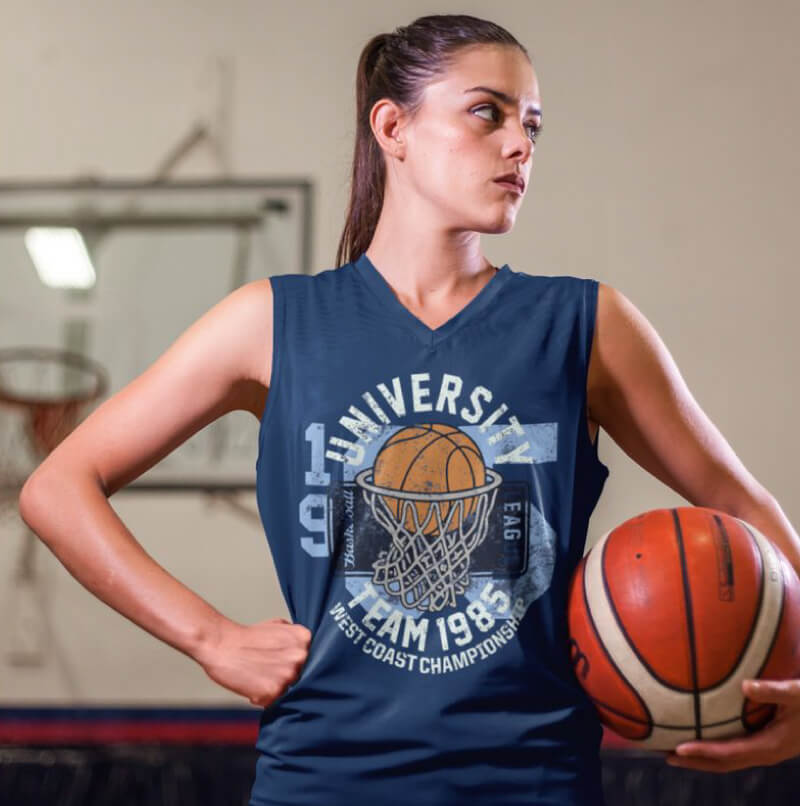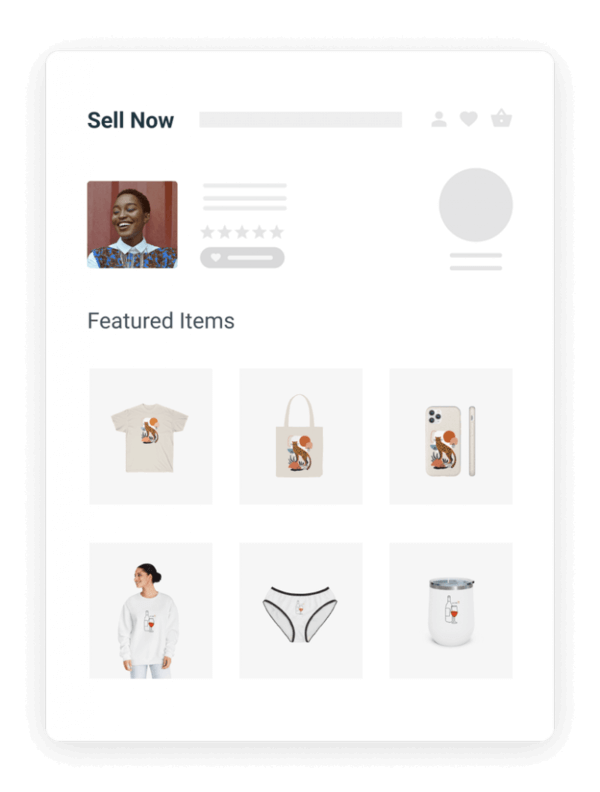 The first thing you need to do to start designing your first personalized basketball jersey is to sign up to Printify. You can do it for free, and it only takes a few minutes.
Pick the basketball jersey from our product catalog, and start creating. Drag and drop your design onto the product and position it with your exact specifications. You can also use our Shutterstock integration for a large selection of the highest-quality graphics and images for your custom apparel.
To ensure that your custom basketball jerseys look and feel the way you want, we advise ordering a sample before offering them in your shop.
For you to be able to sell the custom basketball jersey you've designed, you need to connect your Printify account to your online shop. Printify integrates with all major sales channels, including Shopify, Etsy, eBay, and many more.
Price and Publish Your Product
Once your custom basketball kit is ready for the masses, it's time to price and publish it in your store. You can set the retail price of your new uniforms however high or low you want, but we suggest checking out our thorough pricing guide for the best results and largest profits.
All that's left is for you to start selling your basketball apparel. Spread the word about your shop and awesome products, and we'll take care of production and shipping.
Create Custom Basketball Uniforms With Printify
Any basketball team, whether professional or amateur, needs a basketball uniform. Pair basketball jerseys with shorts to create custom basketball uniforms that you can sell for men, women, youth players, company employees, and anyone else.
And you don't have to stop there. You can also design and offer shirts, hoodies, sweatshirts, socks, coaches apparel, and any other basketball products that a team shopping for the new season or an upcoming tournament might need. Our catalog has it all.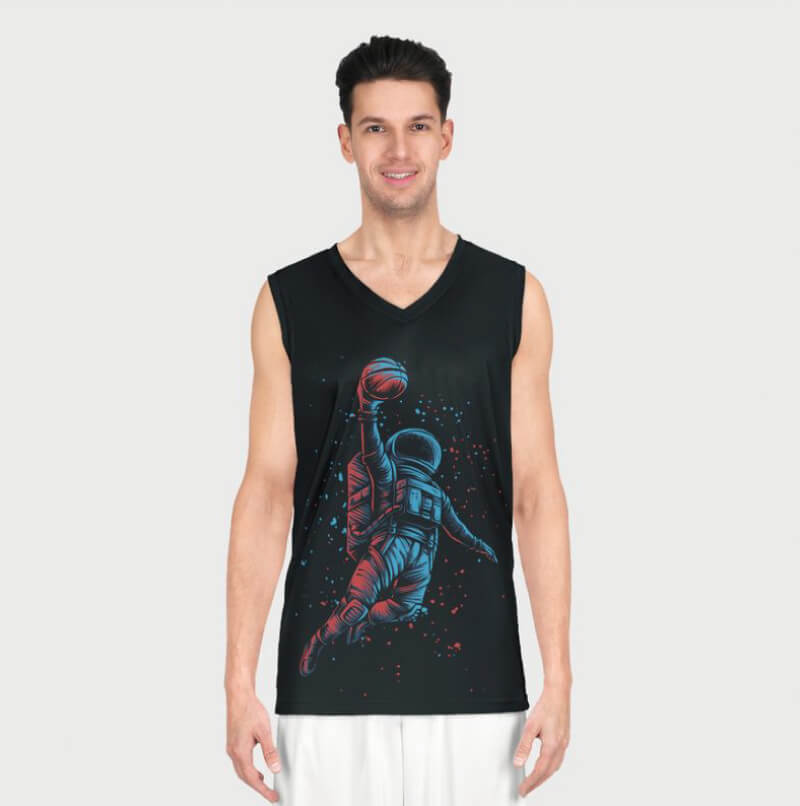 Thanks to the lightweight, moisture-wicking, and odor-resistant polyester material used on the product, this is the perfect option for any buyer who wants to wear their own basketball jersey on or off the court.
Your design will be applied with the help of sublimation – you can create whatever visuals you'd like. You can easily add player names and player numbers to the jersey, use team logos, add a visual of a mascot or a team name, and whatever else you think would fit on a basketball uniform.
Complete the basketball kit by offering your buyers a pair of comfortable, lightweight basketball shorts. Made out of 100% polyester fabric, these shorts are durable, and your buyers will love the elastic waistband's fit.
Whatever style you want to go with for the basketball uniforms, all-over printing will make it happen. You can take up the entire shorts with your visuals, and the vibrant colors will make any team happy.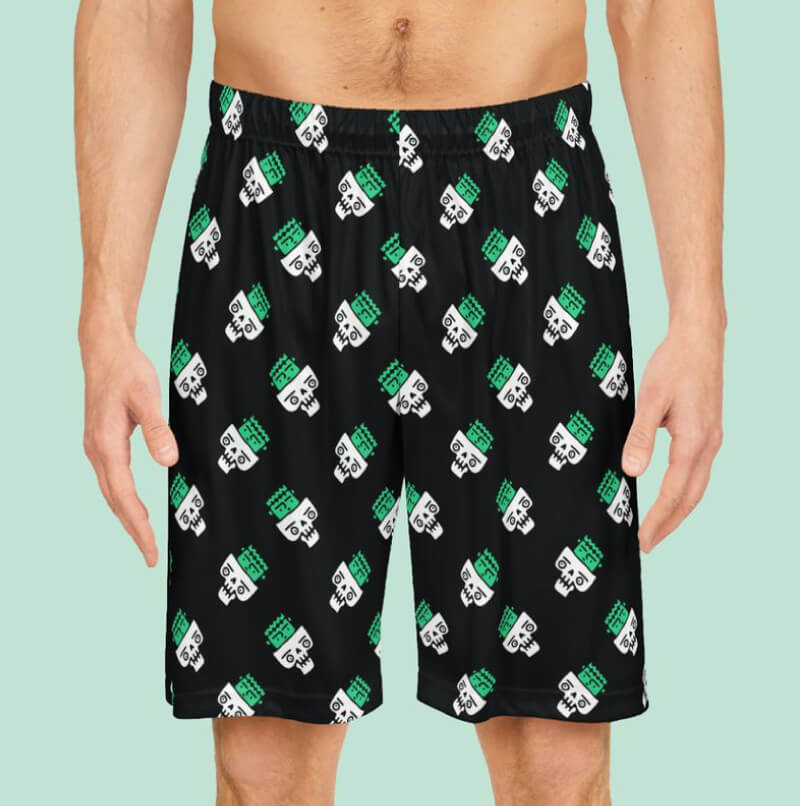 Why Choose Printify to Make Your Own Basketball Jerseys
Why wait any longer? Designing jerseys, shorts, basketball uniforms, and any other products is entirely free and easy to do with Printify. Pick an item from the catalog, add your visuals, and publish it to your store. We'll take care of the production and shipping while you spread the word about your products.
Take advantage of the growing sports and basketball apparel demand – start designing and selling your own basketball jerseys with Printify today!