Design workout clothes with your designs for yourself or start selling for profit in your online store – it's easy, free, and anyone can do it!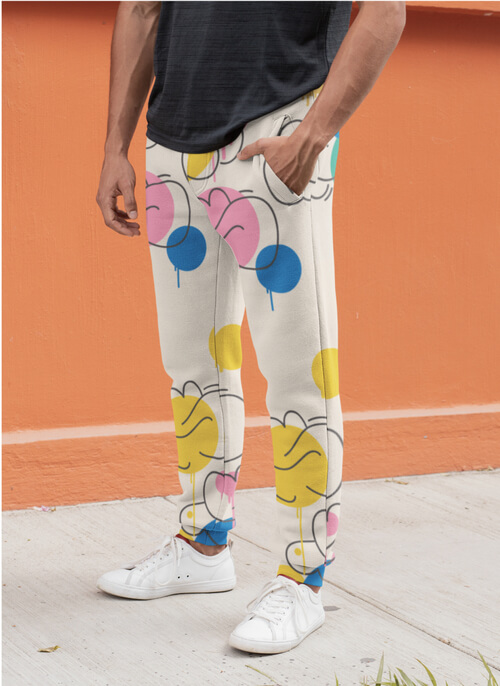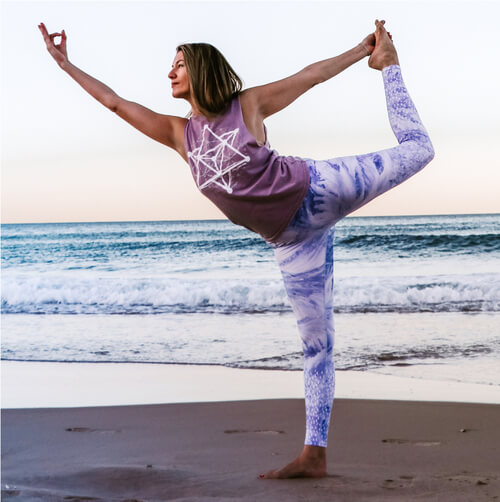 Conquer the Sportswear Market With Custom Workout Clothes
People are taking care of their bodies by doing various sports more actively than ever before.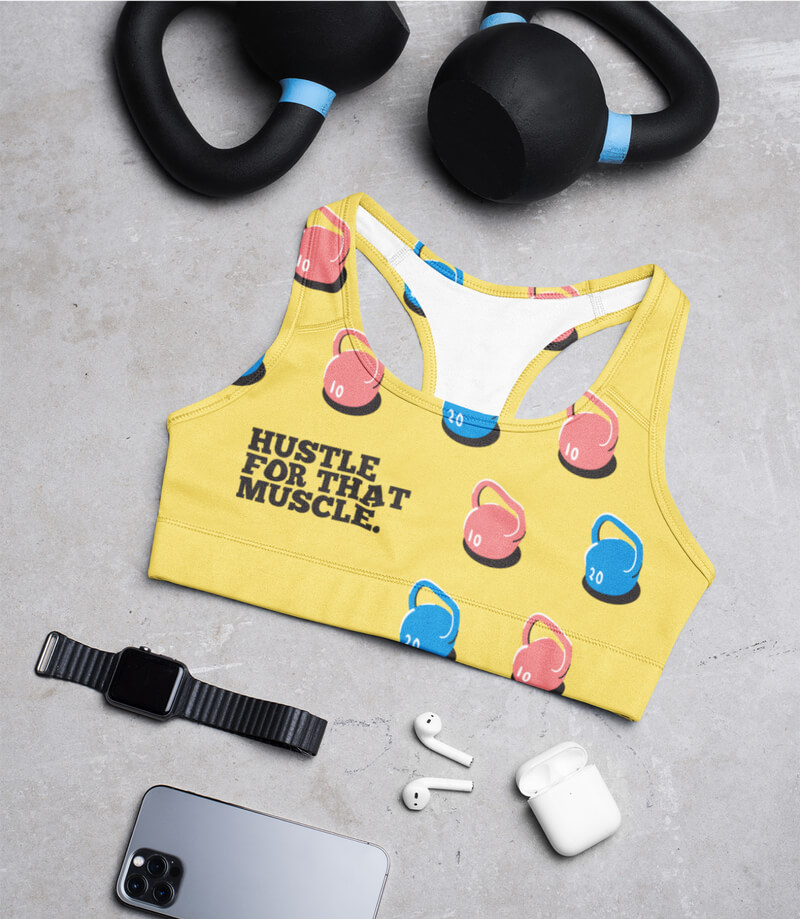 Custom Fitness Apparel for Women
In our catalog, you'll find items that cover all bases of women's sportswear: from comfortable performance tops to the most comfortable leggings that you can adorn with your design.
From casual full-length leggings to high-waisted performance leggings to comfy yoga pants, we got you covered. Design performance bottoms that are squat-proof, breathable, and oh-so-complementing for every shape and size.
From breathable tank tops to lightweight tees and fitted long-sleeve shirts, you can be sure there's uncompromised coverage and comfort in all weather conditions. Slap your designs on for a truly stunning performance.
For those hotter weather workouts or for ladies who simply love working out in shorts – we got you covered. We've got everything from super short all-over-print shorts to basketball shorts to trendy biker shorts. Explore our catalog and create a range of comfortable workout shorts that are great for running, CrossFit, and Zumba alike.
Custom Athletic Wear for Men
Browse our men's sportswear and make stunning products with your own design for hitting the gym in style.
There's nothing comfier than joggers. They provide freedom of movement and endless comfort while also looking great whether one wants to run a marathon or lounge around the house. In our catalog, you'll find two versatile models for designing: soft fleece 80% cotton joggers and 95% polyester blend ones for stunning all-over designs.
In short – shorts are great. They let you stay cool while working out and provide a brilliant blank canvas for eye-catching designs. From basketball shorts to swimwear to joggers, we got them all at competitive prices for amazing profits.
Stock up your virtual inventory with custom athletic shirts for all sports disciplines. Create matching shorts and top sets with various tank tops, tees, and hoodies for Instagram-worthy pics at the gym
Custom Workout Accessories
Customers don't just stop at clothes when browsing for custom fitness apparel. Expand your brand by creating handy workout accessories with bold patterns and colors.
The thirst is real when you're working out. In our catalog, find numerous custom water bottles that you can embellish with your brand logo or motivational quotes in pretty fonts. Everybody needs a water bottle to stay hydrated, so get creative and start selling.
A custom yoga mat with your artwork is a great way of promoting your label. Or simply order one for yourself with your favorite photo that will keep you motivated while twisting and bending in that downward-facing dog yoga pose.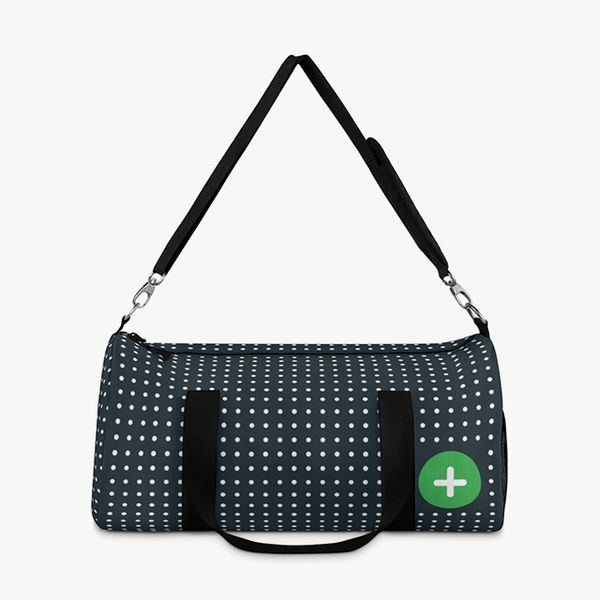 Let your clients carry their gear in style. Design custom fitness bags that can hold all the apparel, equipment, and accessories, plus, they're durable and beautiful when printed with the fruits of your imagination.
Start Selling Custom Workout Sets With Printify
Design Custom Workout Sets for Any Occasion
No matter the athletic discipline, Printify's catalog holds a category for everyone. Select the one that speaks to your customers the most and design away.
Custom Athletic Wear for Teams
Do you know which target audience needs their own athletic wear the most? Various sports teams. Make custom athletic clothing, including t-shirts, jerseys, team sweatshirts, tank tops, neck gaiters, and more, to appeal to your customer team spirit. Need inspiration? Basketball Shorts + Basketball Jersey is a timeless combo and always in high demand.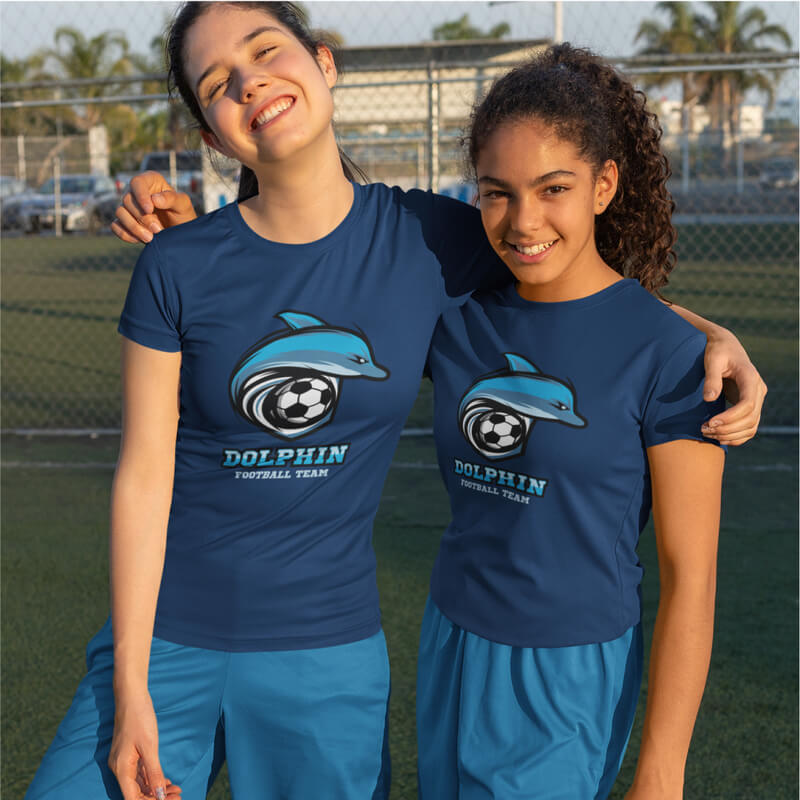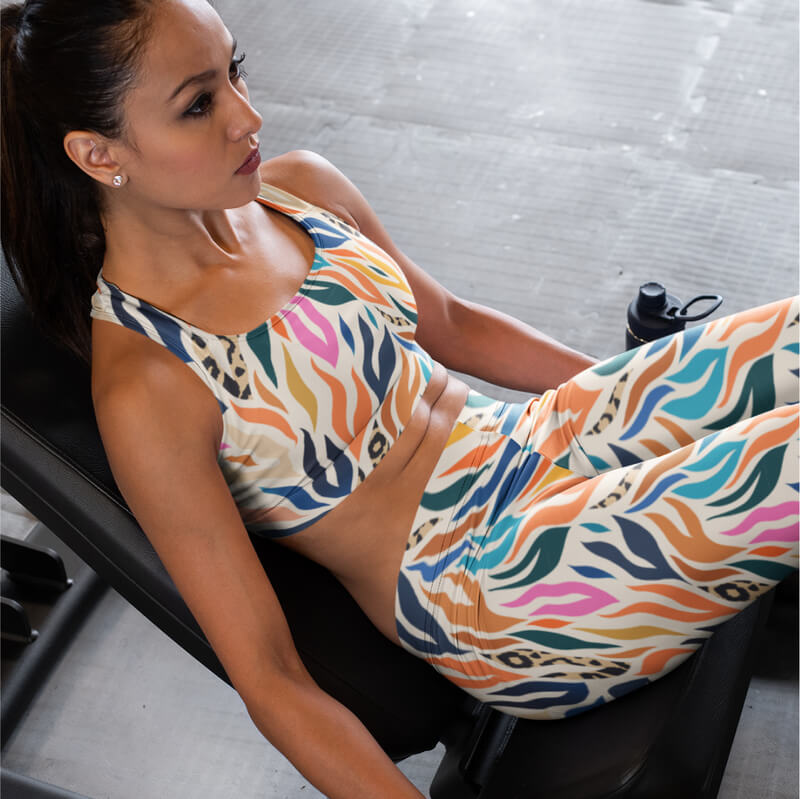 Workout Clothing for the Gym
Beautiful, high-quality sportswear is an integral part of a successful workout session at the gym. Fill your eCommerce store with beautifully designed sports tops and bottoms to help achieve your customers' fitness goals in style. Maybe a Sports Bra + Legging combo? Biker shorts and a matching hoodie? Your clients will love it!
Not everyone likes hitting the gym and rather choose home workouts in a more relaxed atmosphere. But it doesn't mean they don't need their own athletic wear. Create workout sets that are comfy yet inspiring for the most effective home exercise, for example, custom Yoga Leggings + Yoga Mat.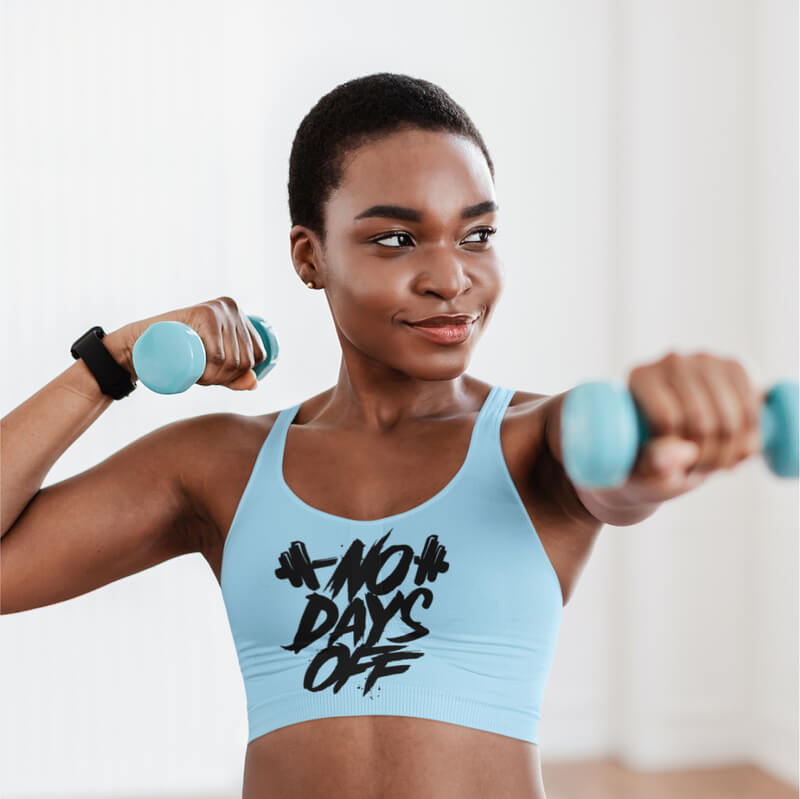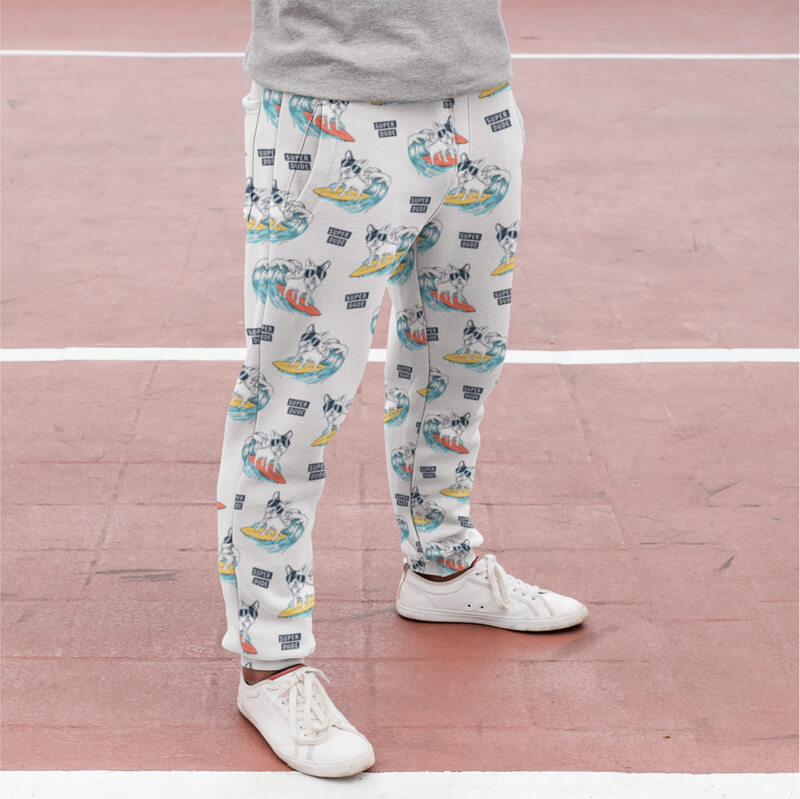 Long-sleeve tops, warm and comfy pants, sweatshirts, and hoodies are wardrobe staples for working out outdoors in colder weather. These apparel pieces offer endless design possibilities, so customize away. Or think about all the runners out there and offer Joggers + Shirt + Water Bottle with your designs for the most high-spirited runs.
Athleisure Styles for Everyday Wear
Athleticwear has long since transcended the walls of a gym. Athleisure wear has conquered even the high-fashion runways and is here to stay because nothing beats comfort. Sell custom sweatshirts and joggers with your art for all comfort lovers.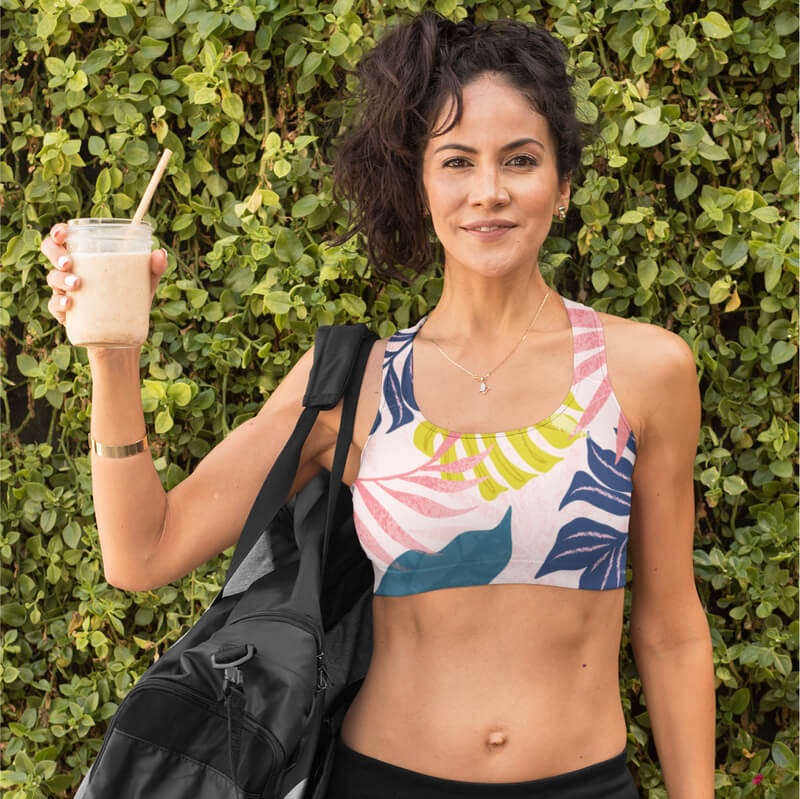 Design Your Custom Workout Sets
Why Choose Printify for Selling Your Athletic Wear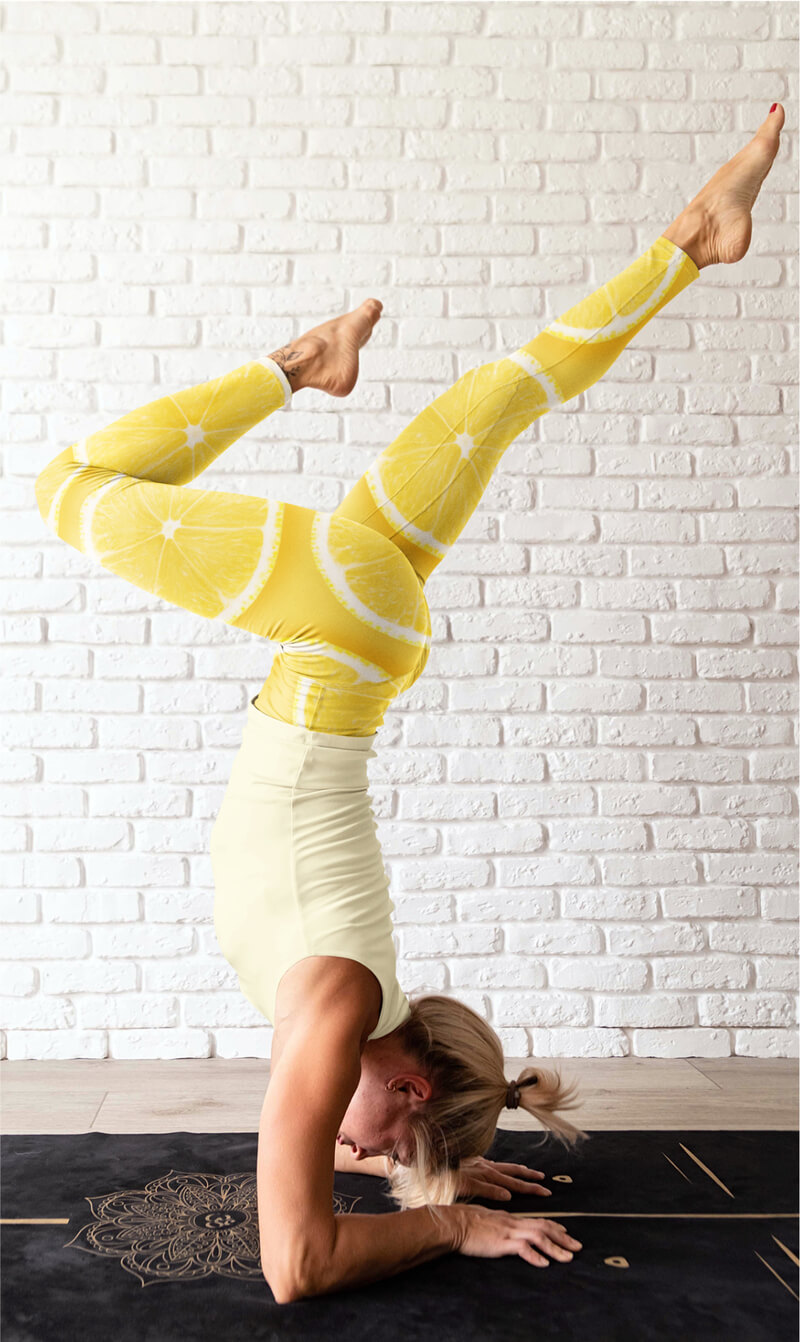 Now that you have created a mental image of how simple it is to create a line of performance apparel, it's time to get busy. Design workout clothes and start making money today!