Set your shins free with our collection of custom shorts for warm and active seasons. We're passionate about each apparel item on this list, and your designs are just what we need to stitch together a favorite pair.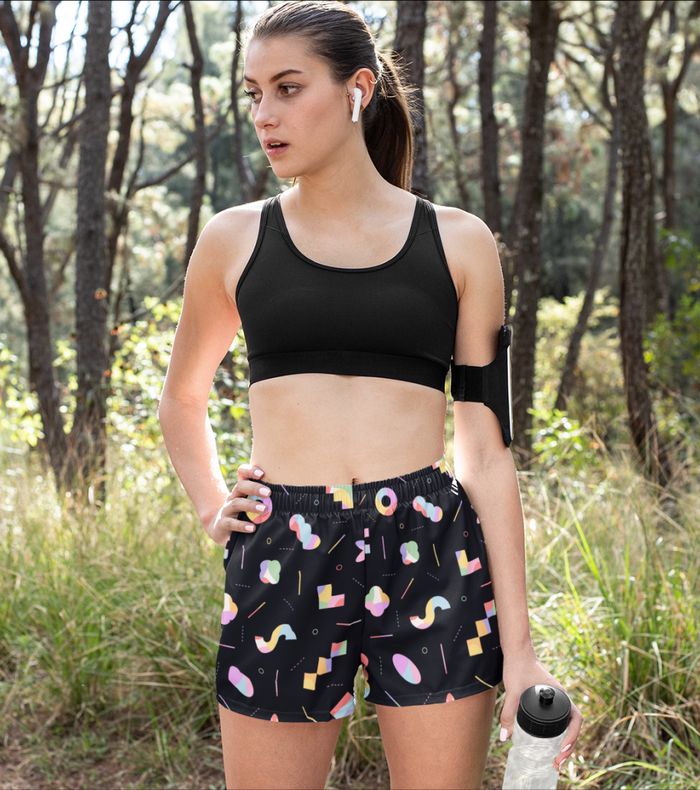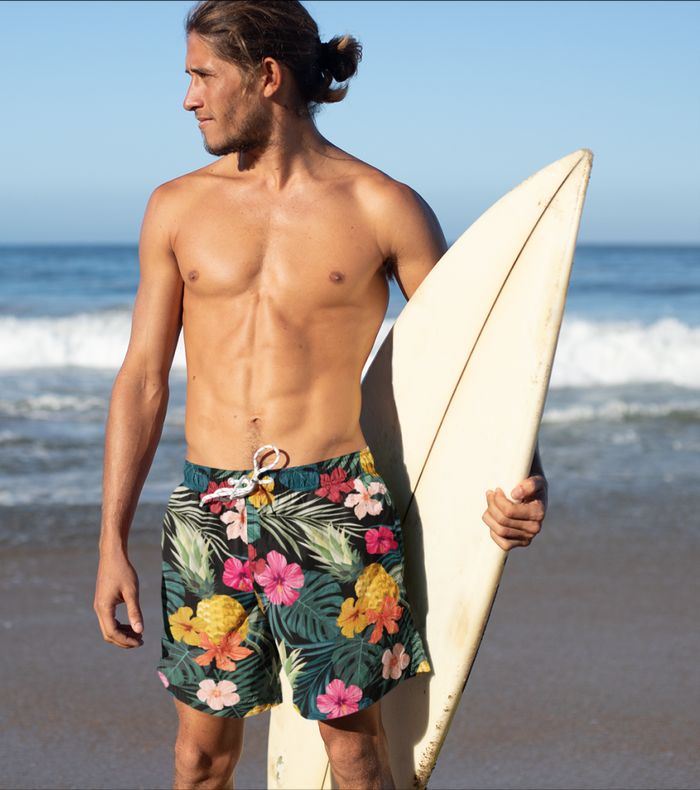 The apparel industry has made leaps and bounds in custom printing, with total design freedom 
for any niche, interest, or aesthetic. The print-on-demand model brings a personal touch to custom shorts with stylistic choice and variety.
Why Sell Personalized Shorts?
Custom shorts are a stand-out option for profitability. The production markup is affordable – your sales margins can be flexible to market demands and price fluctuations.
Add unique designs to your shop with the variety of multiple customer demographics for a chance to sell all year round in numerous niches:
Sports and work-out shorts

Beach and leisure shorts

Home and summer wear shorts
Athletic-casual or athleisure clothing is becoming increasingly more popular among customers as streetwear.
The global athleisure market is expected to grow by 7% in the first half of this decade, with the US being its largest market. Similarly, the demand for cycling legwear is expected to reach almost USD 1.5 billion by 2027, reflecting the global discourse for wellness, health, and renewable modes of transportation.
From comfort clothes to shorts with style points, our AOP custom shorts can be personalized throughout a global selection of print providers. You can cover customer segments based on a niche instead of relying on limited location options.
Our shorts for women include a fun variety of durable and flexible options for active living and leisure. The manufacturing encourages a relaxed or tight fit with elastic waistbands for any size.
Choose between the amazing all-over-print Women's Relaxed Shorts with adjustable drawstrings and breathability, or check out our high-wasted skin-tight material Women's Bike Shorts to turn heel into an athletic-themed catalog outfitter.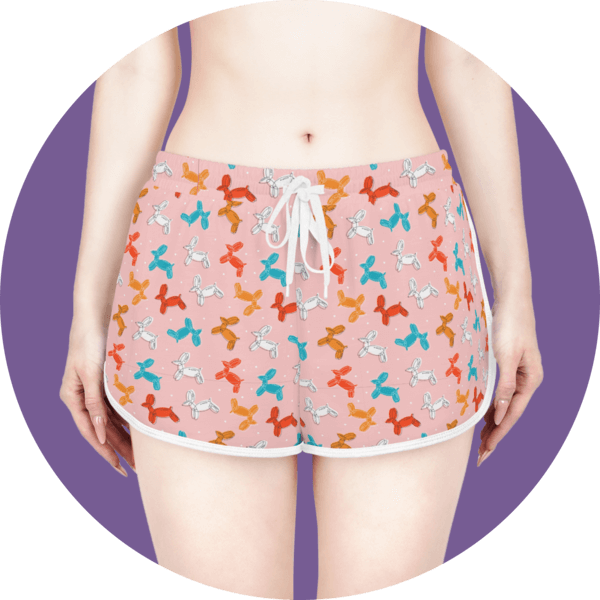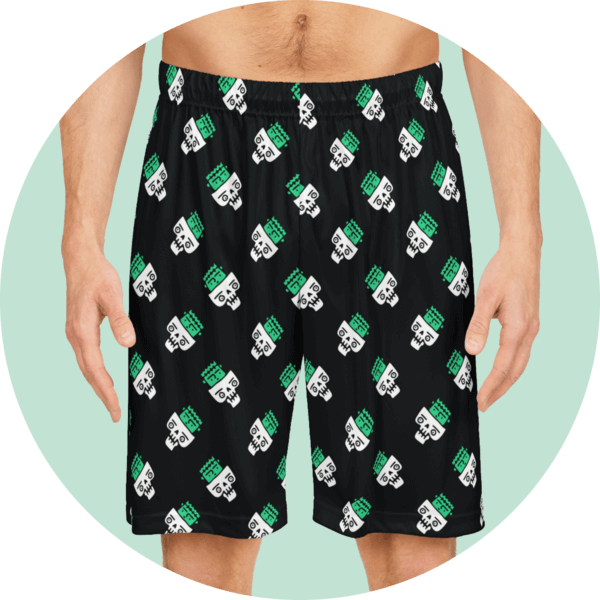 For a summer-themed selection, add the crucial Men's Elastic Beach Shorts with a side pocket pair, an inner mesh brief, and black or white seam options that automatically match your design. Match them with the Men's Mid-Length Swim Shorts for a more multifunctional look, or keep it classic with Men's Board Shorts with an extra-light fabric and broader fit.
Suppose you want to add the athletic route to your store. In that case, you can't go wrong with our 100% moisture-wicking men's Basketball Shorts with an elastic and soft waistband. 
Or add your all-over-print design on our Men's Jogger Shorts with a chance to customize the entire canvass, including the interior pockets.
Printify Is Trusted by 2 million+ Merchants Worldwide With More Joining Every Day
I don't have to invest the money I can't lose into my business. With Printify, I only pay the fulfillment fees, and the rest is all profit.
I really appreciate working with Printify on my brand. Afro Unicorn was only supposed to be my design on a white shirt. It is so much more. Printify allows me the time to run the business and not work in the business.
Printify helped me start a completely hands-off revenue stream. When you spot a niche that you want to enter quickly, you don't have to worry about buying stock or equipment.
My experience has been amazing so far. With thousands of sales, there's always going to be obstacles to overcome. But, when something has needed fixing, it has always been amazing.
Printify Premium has helped my profit margins tremendously, and spending $20 a month has probably saved me over $200 a month.
Using Printify saved our struggling business of 6 years and gave us more time with our family.
I like Printify products because they tie in with our organisation's message.
I love the Printify Mockup Generator. It keeps everything consistent and allows me to keep my brand looking sharp and professional.
Design Ideas for Custom Shorts
With a variety of options comes a variety of designs, and what better way to get your creative juices flowing than by offering a couple of angles to base your ideas around.
As timeless as the Hawaiian shirt, floral pattern shorts have a free and loose feel that lets you experiment with unique patterns and dazzling flora.
Create original patterns by choosing an appropriate color palette for your brand and pick an environment – garden variety, wildlife, jungle, close-up shots, etc.
Think in the lines of hot or cold colors, add some depth with shading or dark spots, or make uniform patterns that repeat around the waist.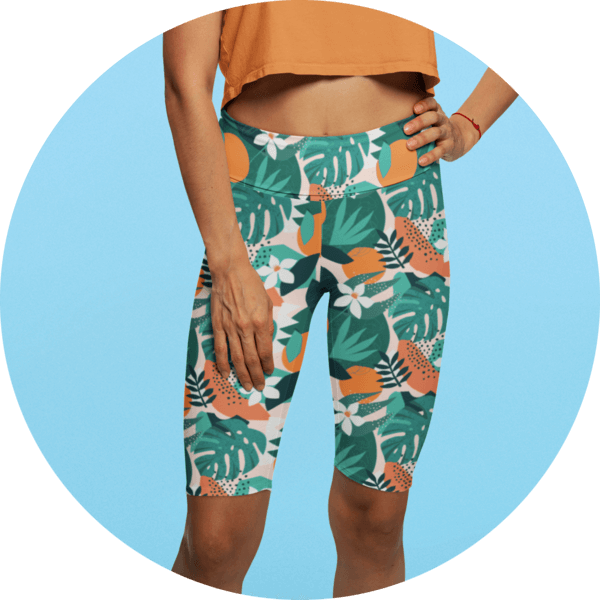 An amazing logo design needs the perfect print location. Usually, the logo goes on the front of the leg, the low end of the hem, or the sides. You can put a primary logo on the front and a smaller rendition on the back.
Think of whether you want to keep your logo as the focal point or use it as an element in a more intricate design. Try repeating your logo into patterns, use a mascot or quote, or play with the colors around the logo to make it showier.
For the more artistically inclined, patchwork shorts are the new flannel. Get lost in designing uneven, irregular, but familiar patterns that turn your head like an Escher painting. Try adding vintage symbols like the fleur-de-lis, sailor knots, a star sign, and flowing waves – place them in unique combinations.
Go with more toned-down colors that mix and match the piece, guiding the eyes through a patchwork journey – perfect for those niche Etsy store hand-made fashion staples.
Take your inspiration from design catalogs through sites like Pinterest, or try your hand at practicing your graphic design skills using our conveniently crafted list of graphic design tips.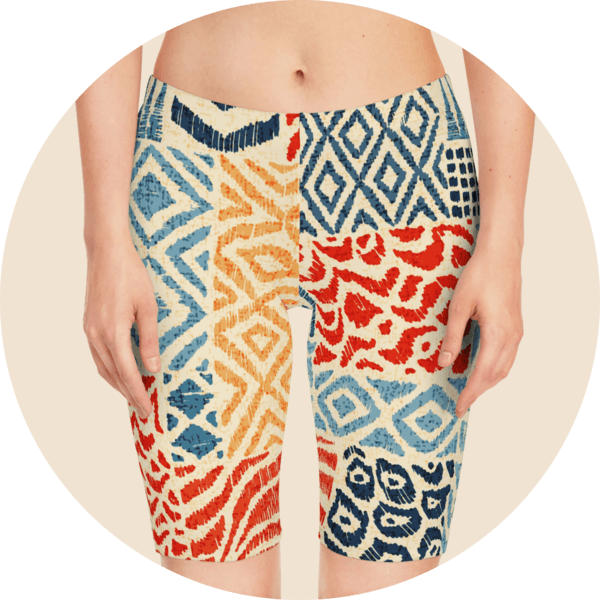 Create Your Own Custom Shorts
How to Start Selling Custom Shorts Online With Printify
Take the first steps on your print-on-demand merchant journey and start selling custom-printed shorts. without managing order delivery, processing, or inventory. 
Ready to design your own shorts?
Frequently Asked Questions
Create Your Own Custom Shorts