Set your shins free with our collection of high-quality custom shorts for warm and active seasons. Take your first steps into the apparel industry and design shorts for yourself or start a clothing line – it's up to you!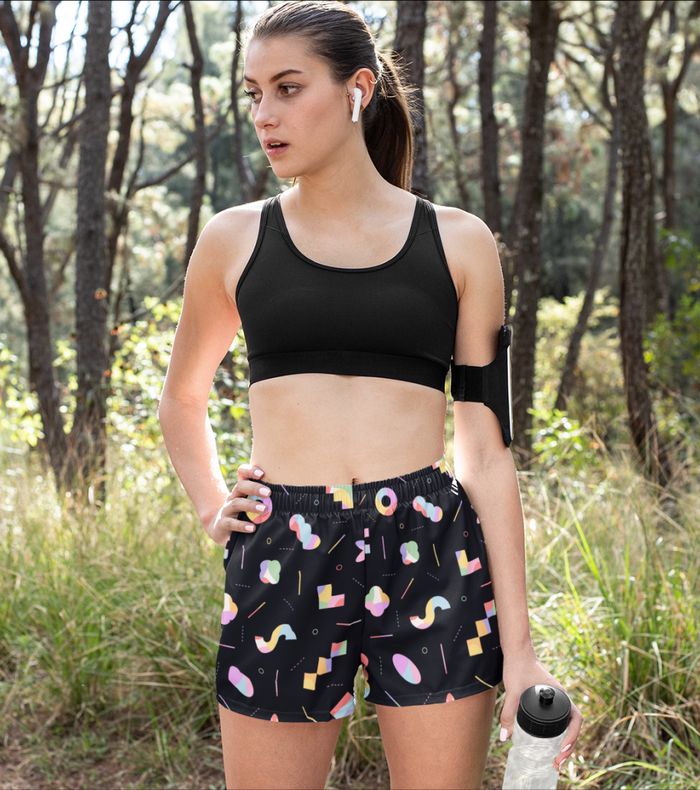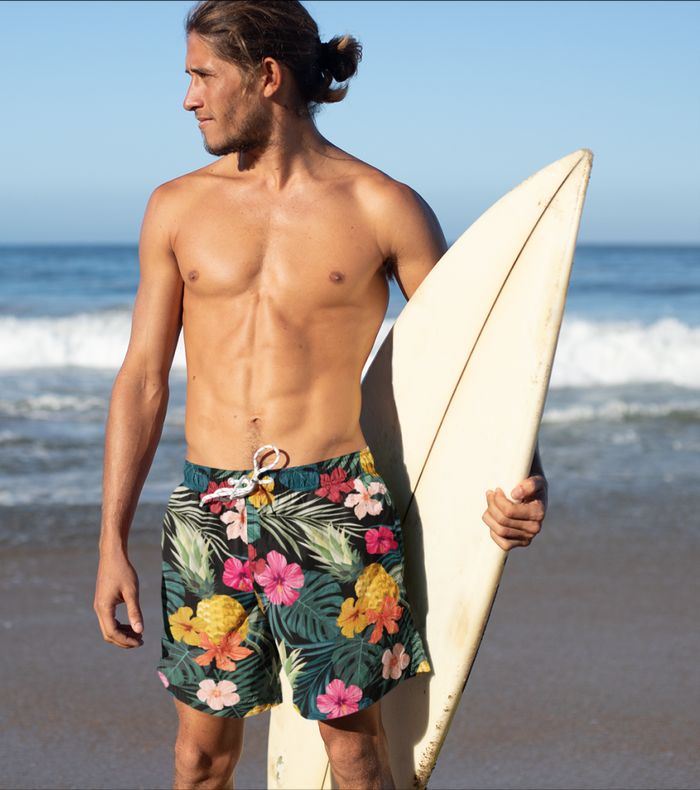 Make Custom Shorts With Printify
Dress to Impress – Design Shorts Online
Have you ever thought, "I wish I could create a pair of shorts with my design?" Now you can. With Printify's print-on-demand drop shipping method, design shorts online as a personal project or a profitable online business. Add a logo to highlight your brand, or create custom shorts covered in mesmerizing patterns for a special team event. Whatever your vision is, you can make it come to life in style and profit!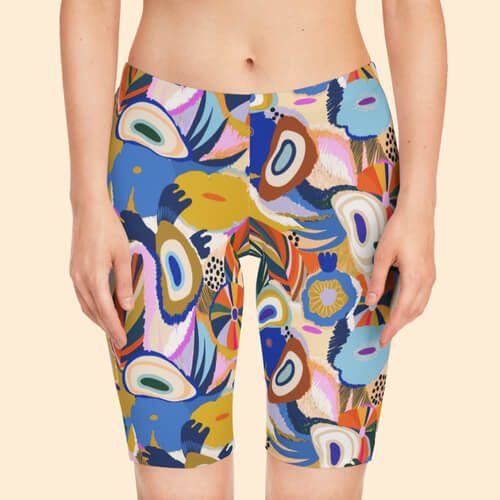 The first step towards your custom shorts design is registering with Printify – start by creating an account. It's fast, free, and opens the whole world of print-on-demand to you. All you need is a valid email address and a password. No credit card info, no prior knowledge.
Select the shorts you'd like to design from our vast catalog of over 800 amazing custom products. We've got custom all-over-print shorts for men and women – basketball shorts for team events, joggers with pockets, casual shorts for lounging, biker shorts, and even swimming shorts ready for your design ideas.
When you've chosen the custom shorts of your liking or ones that you want to start selling in your online store, it's time for the fun part: designing. Easily do it in our free Mockup Generator. Upload your design files, photos, or graphics, straight from your device or connect your DropBox account. Then adjust the designs on the virtual shorts. If you want to add some words, use our text edit tool. If you're not much of a designer yourself, create your shorts with images from Shutterstock.
From comfort clothes to shorts with style points, our AOP custom shorts can be personalized through a global selection of print providers. You can cover customer segments based on a niche instead of relying on limited location options. Customize the entire piece with a bright and vivid all over print.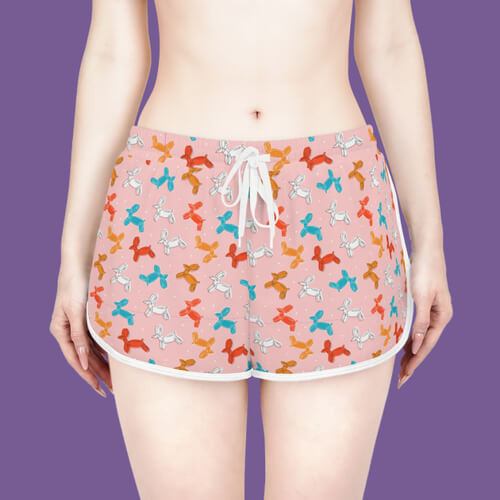 Our custom shorts for women include a fun variety of durable and flexible options for active living and leisure. The manufacturing encourages a relaxed or tight fit with elastic waistbands for any size.
Choose between the amazing all-over-print Women's Relaxed Shorts with adjustable drawstrings and breathability, or check out our high-waisted skin-tight material Women's Bike Shorts to turn heel into an athletic-themed catalog outfitter.
Make Your Own AOP Hoodies: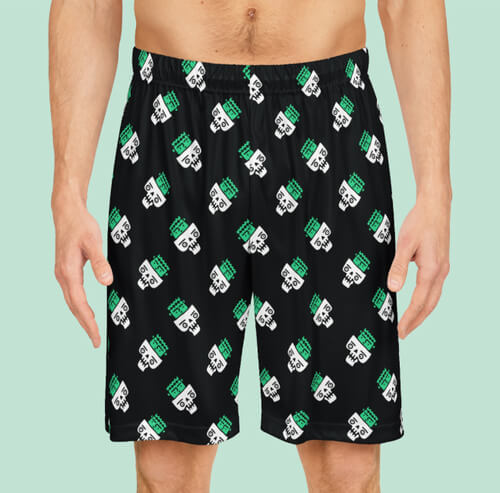 We offer men's shorts for any occasion, from everyday to basketball to swim shorts. For those beach days, choose Men's Elastic Beach Shorts with side pockets. If you're an avid athlete, start designing these Men's Jogger Shorts and customize the entire garment, including the interior pockets – add a brand logo of your business or create a unique garment for yourself.
Design Your Crop Top Hoodies:
Start Selling Custom Shorts
Design Ideas for Custom Shorts
With a variety of options comes a variety of designs, and what better way to get your creative juices flowing than by offering a couple of angles to base your ideas around?
As timeless as the Hawaiian shirt, floral pattern shorts have a free and loose feel that lets you experiment with unique patterns and dazzling flora.
Create original patterns by choosing a color palette you love and pick an environment – garden variety, wildlife, jungle, close-up shots, etc.
Think in the lines of hot or cold colors, add some depth with shading or dark spots, or make uniform patterns that repeat around the waist.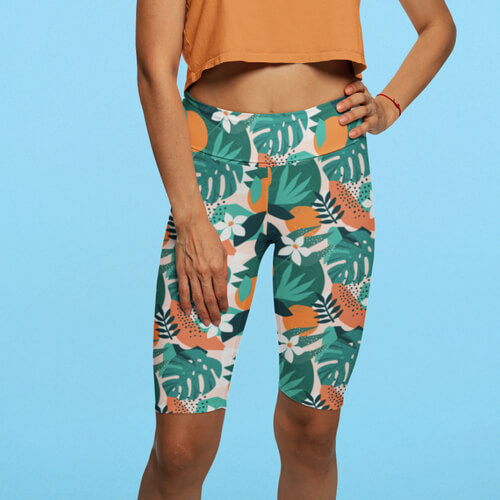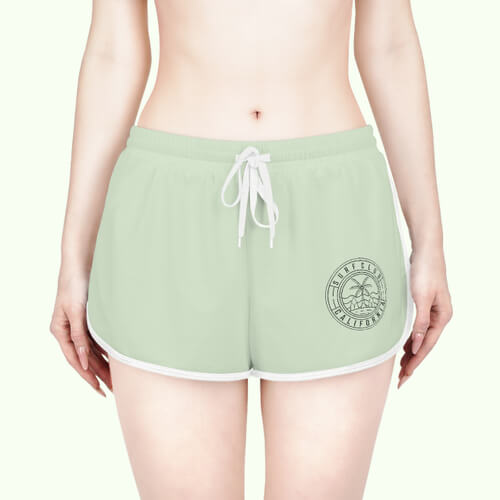 Create shorts with logos to represent your brand. An amazing logo design needs the perfect print location. Usually, the logo goes on the front of the leg, the low end of the hem, or the sides. You can put a primary logo on the front and a smaller rendition on the back.
Think of whether you want to keep your logo as the focal point or use it as an element in a more intricate design. Try repeating your logo in patterns, use a mascot or quote, or play with the colors around the logo to make it showier.
For the more artistically inclined, patchwork shorts are the new flannel, even when executed on high-quality polyester fabrics. 
Go with more toned-down colors that mix and match the piece, guiding the eyes through a patchwork journey – perfect for those niche Etsy store hand-made fashion staples.
Take your inspiration from Pinterest, or try your hand at practicing your graphic design skills using our conveniently crafted list of graphic design tips to place the right design in the right place.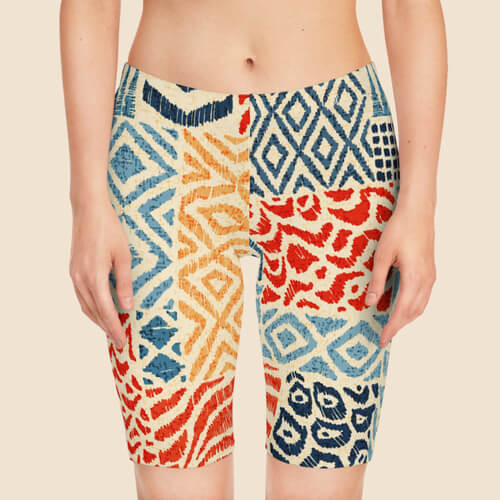 Why Sell Personalized Shorts?
Custom shorts are a stand-out option for profitability. The production markup is affordable – your sales margins can be flexible to market demands and price fluctuations. Besides, Printify's pricing policy will never tell you how much your products should cost; your business is your business, and we love when our merchants make money. 
Add unique designs to your shop with the variety of multiple customer demographics for a chance to sell all year round in numerous niches:
Sports and work-out shorts

Beach and leisure shorts

Home and summer shorts
Athletic-casual or athleisure clothing is becoming increasingly more popular among customers as streetwear. The global athleisure market is expected to grow by 7% in the first half of this decade, with the US being its largest market.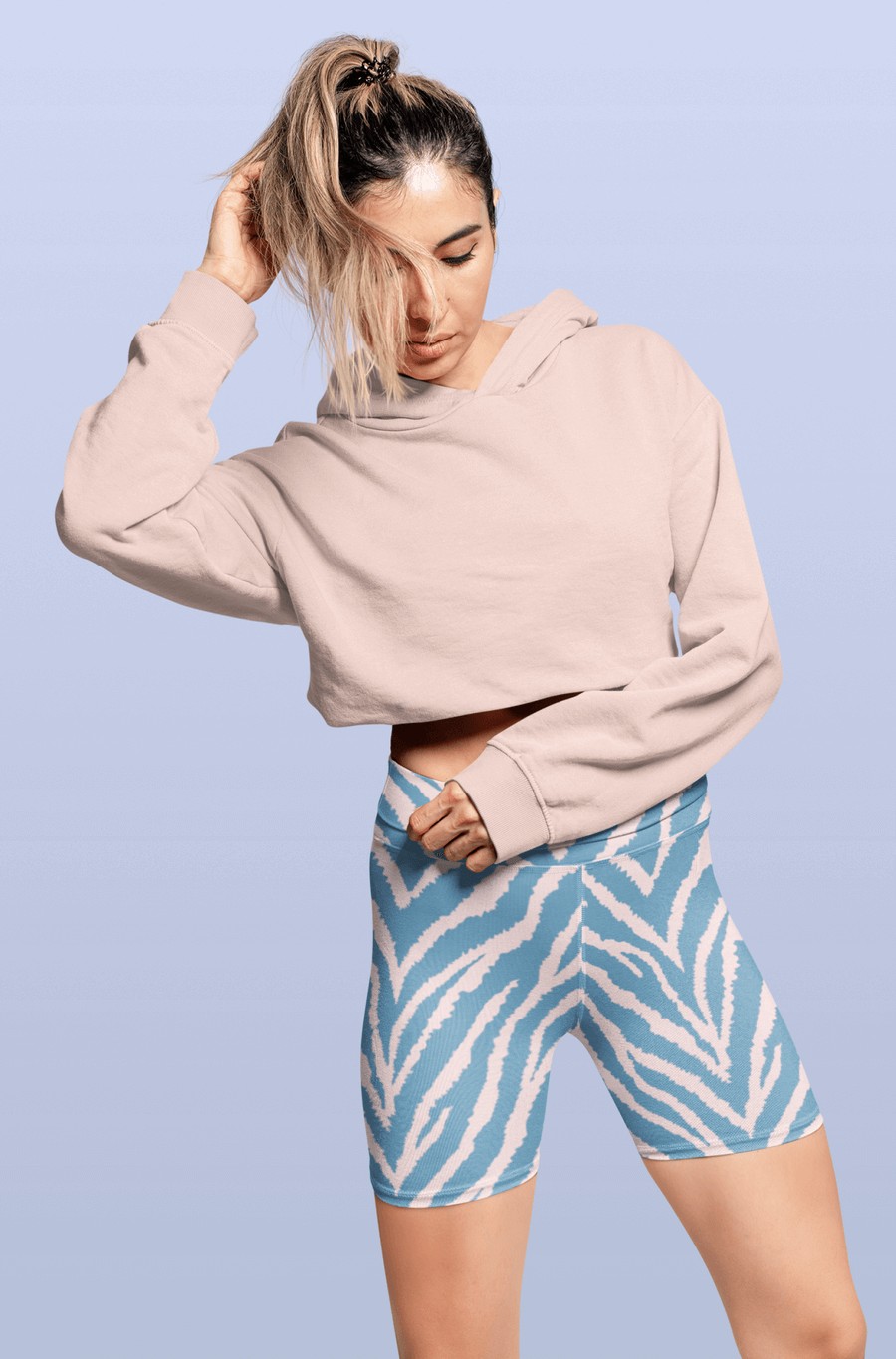 Start Selling Custom Shorts With Printify
Design your own custom-printed shorts or create a clothing line to sell in your online store. The beauty of Printify is that it's 100% free, and the heavy work is totally off your shoulders – printing, packaging, and delivering to your customers is on us. No need for stocking and managing inventory, no unsold items, and no trips to the post office.
Where to Sell Your Custom Shorts
If you create a range of eye-catching basketball shorts or adorable gym shorts to sell online, Printify integrates with the most popular eCommerce marketplaces and platforms like Walmart, Etsy, Shopify, and others. Choose what suits your needs and skills the best, and connect your Printify account in just a few clicks to start selling.
Frequently Asked Questions
Check Out Other Products to Design and Print
Now that you're inspired to design shorts, don't stop there. See more amazing products to customize and add to your online storefront!