Get inspired and create your own custom crop top hoodie designs in just a few clicks. This unique piece of clothing will perfectly fit your wardrobe or a successful eCommerce store.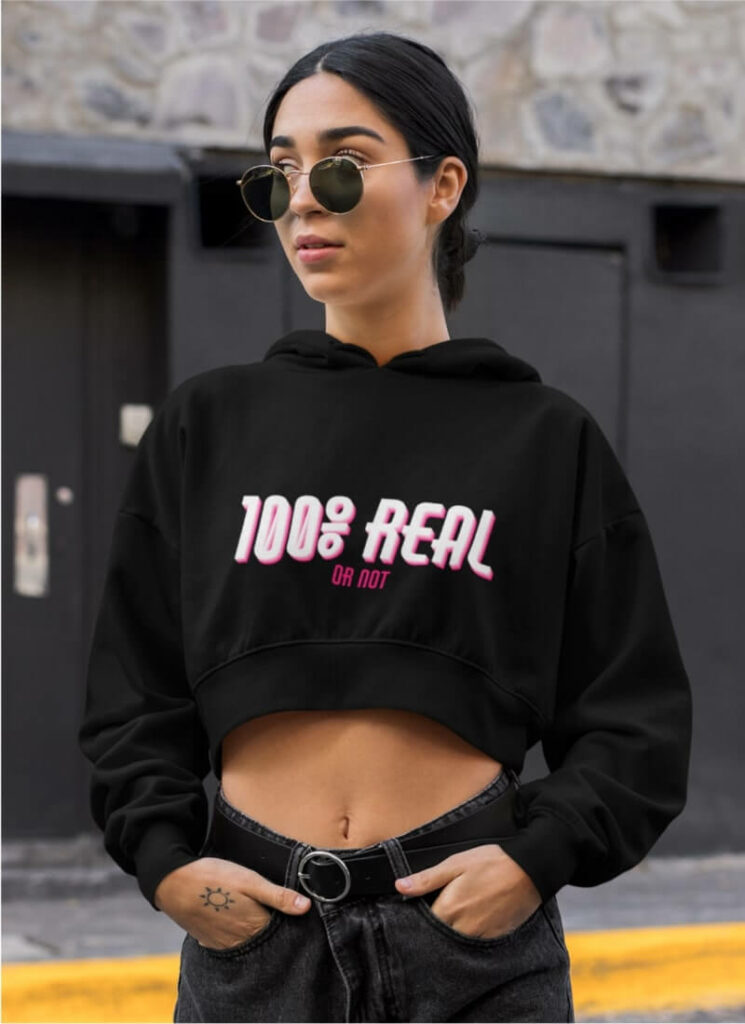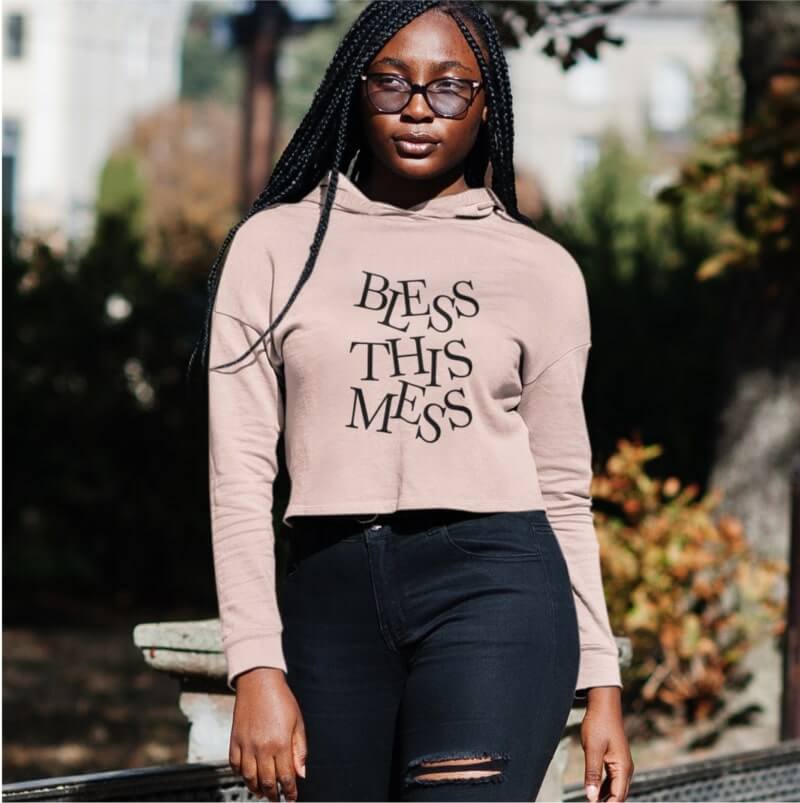 Make Your Own Custom Crop Top Hoodies
Create the Perfect Crop Top Hoodie for Yourself
If you don't run an eCommerce store but are enthusiastic about unique clothing and custom designs, a cropped hoodie will perfectly fit your outfit. Outfits range from casual to street-style cool, but all of them have revolutionized athleisure. And a crop hoodie combines style with comfort and quality.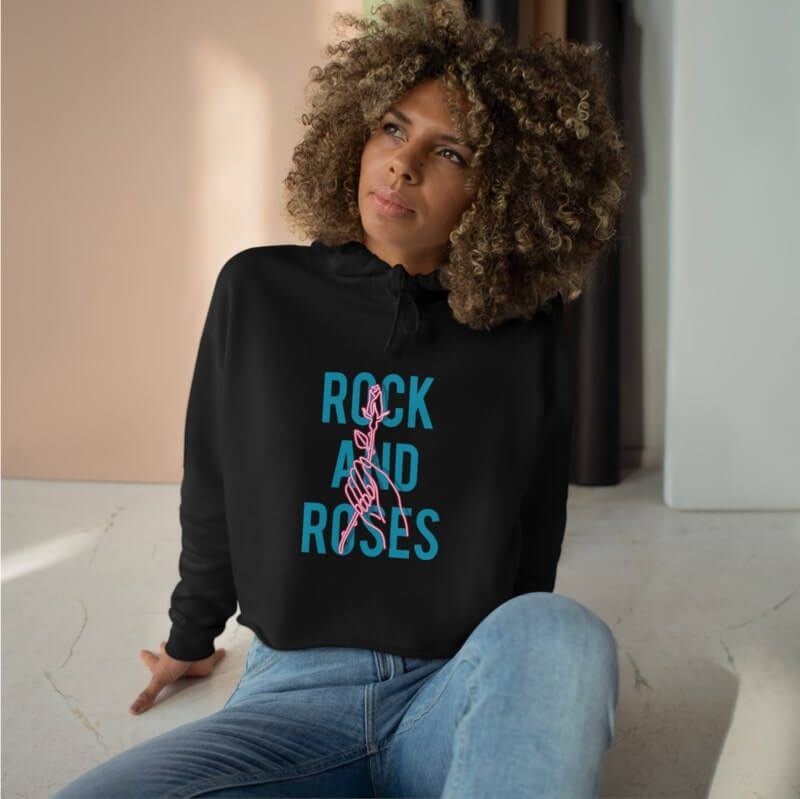 Our Custom Crop Top Hoodies
Let's dive into the cropped hoodie collection in our Catalog. Explore all options, choose the best fit for yourself or your business, and pair them with unique designs.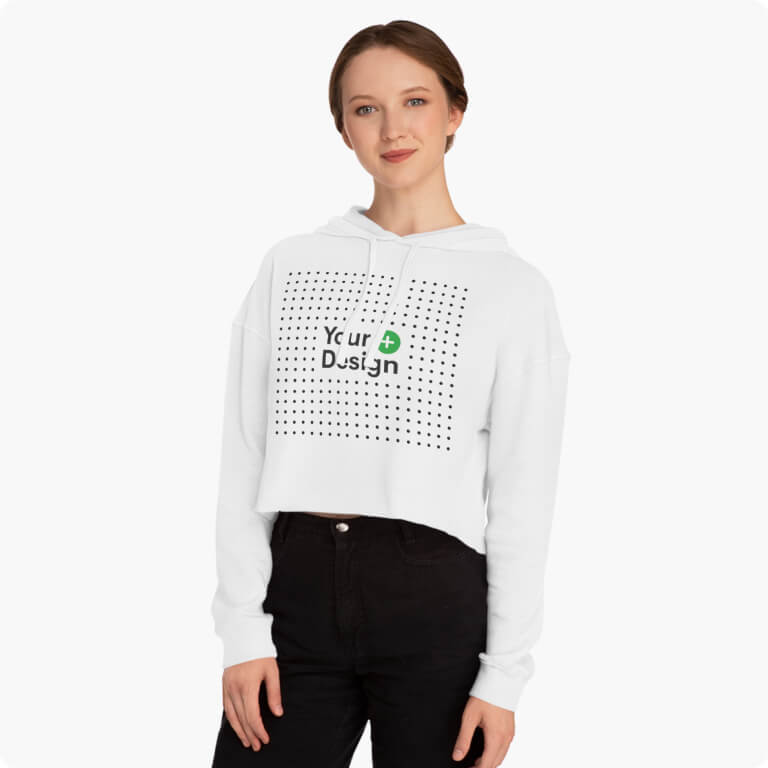 This custom crop top hoodie is made of a cozy cotton-polyester fabric, ensuring quality, vibrant print, and soft touch for you or your customers. The relaxed fit will pair well with a comfy pair of pants, shoes, and trendy jewelry. Cute, quick to customize, and made in the USA. The perfect product for on-demand printing around the world.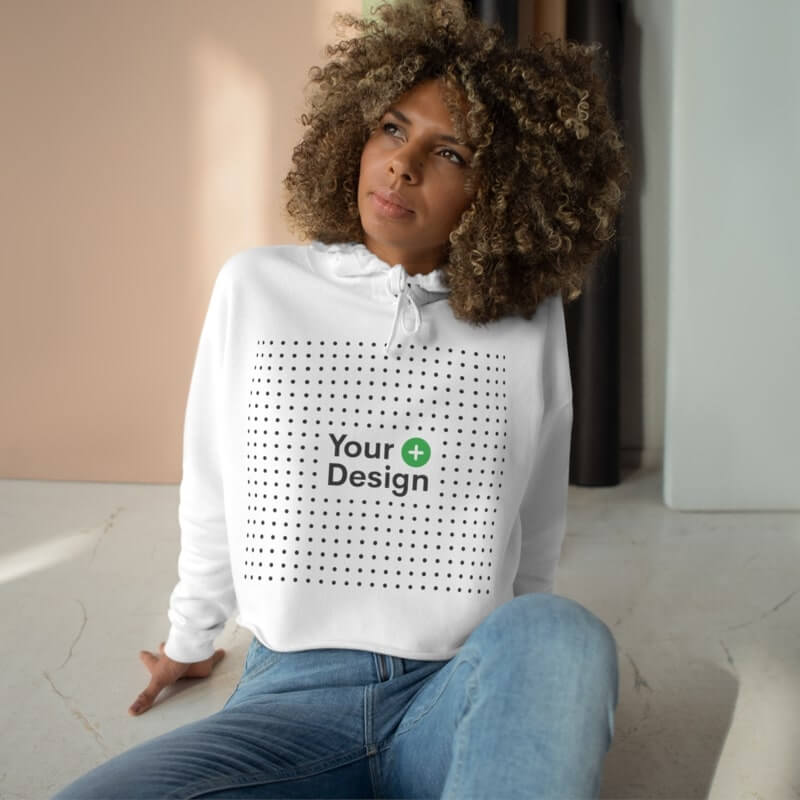 A relaxed fit crop top hoodie with dropped shoulders and endless design possibilities for a front and back side print. This crop hoodie will delight every customer and wearer worldwide. A soft ringspun cotton-polyester blend, double needle topstitch, and hood with drawstrings – a unique piece of clothing to wear and sell.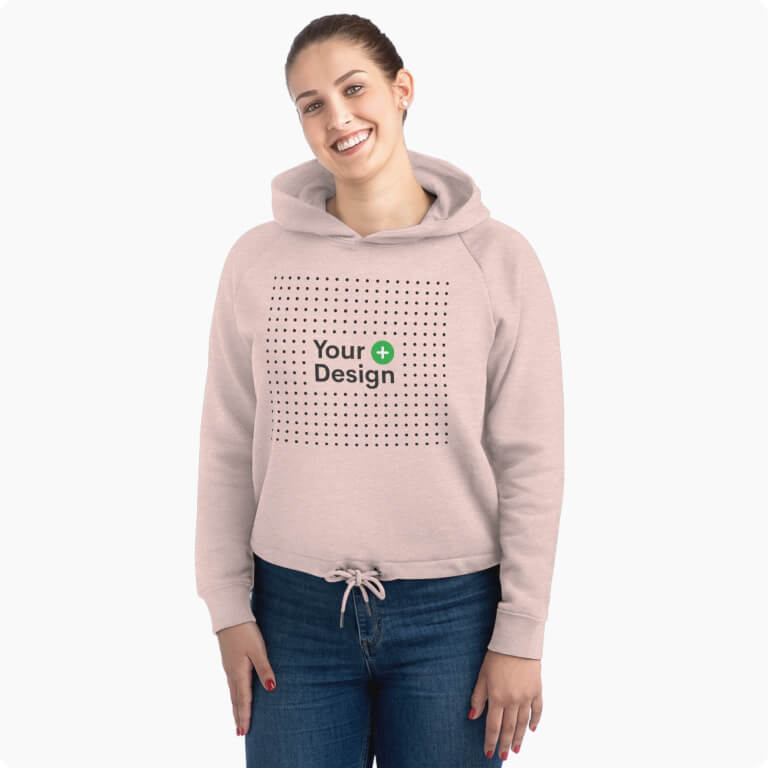 These organic cotton-polyester cropped hoodies will immediately catch everyone's attention with a one-of-a-kind design on the front, back, or both sides. Raise your brand awareness with versatile clothing or create a custom crop top hoodie for personal use. These cute pieces will be a trend staple for you or your customers.
Cropped Clothing for Versatility
While we're on the subject of cropped attire, let's not forget the pieces that started it all. We have to give a shout-out to the crop tops – the official ancestors of crop top hoodies – as well as cropped sweatshirts, tees, and pullovers. Those give you and your customers a chance to show more skin, style, and personality with fun and epic print designs.
Make Your Own Custom Crop Top Hoodies!
Why Sell Custom Cropped Hoodies Online?
Because – a custom crop top hoodie is an evergreen piece of clothing that can be worn and styled for every season, setting, and occasion.
And crop hoodies are more versatile and unique than regular ones. So use this product to upscale your business and boost brand awareness with a one-of-a-kind addition to your online store.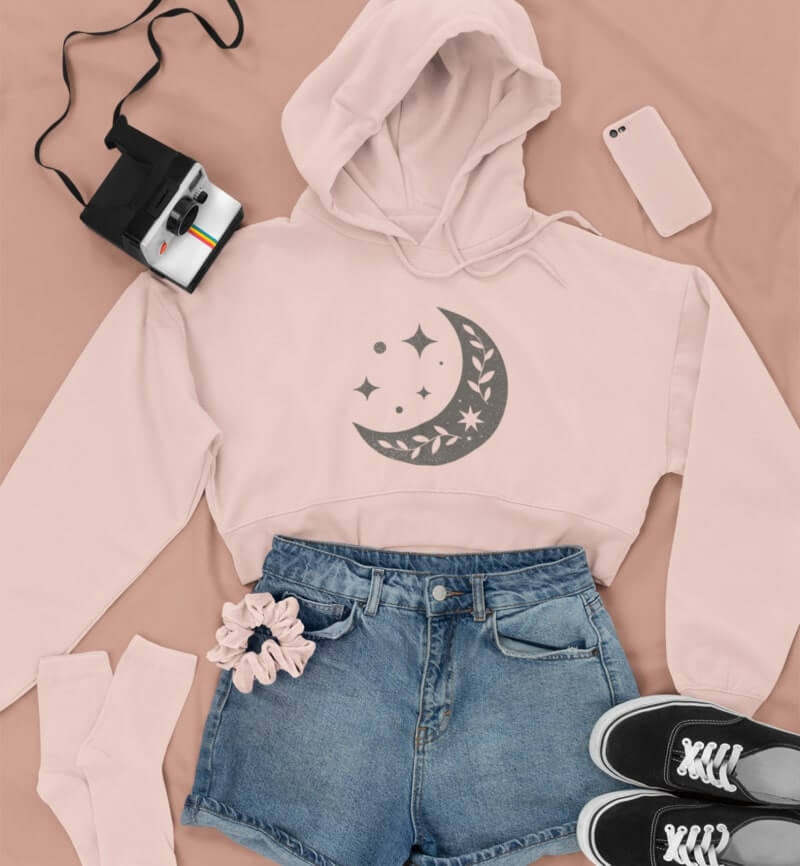 How to Make Your Own Personalized Crop Hoodie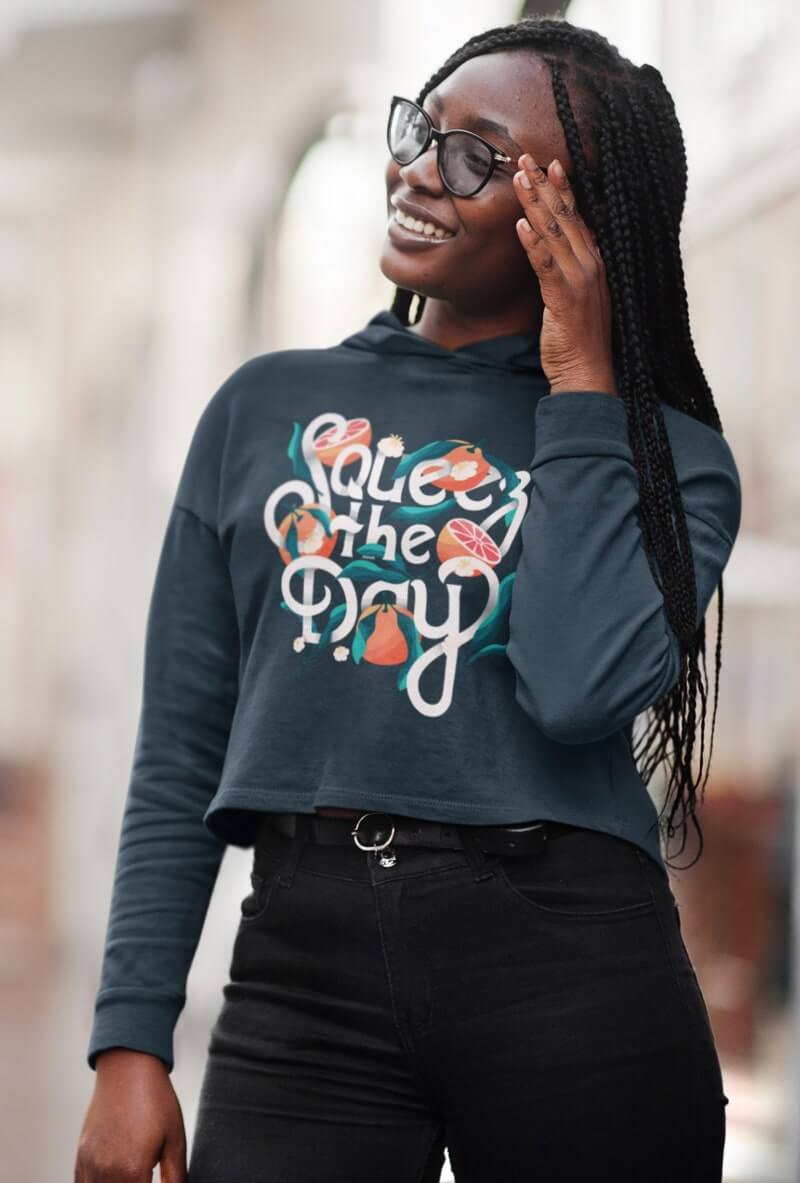 Pick the Best Sales Channel for Your Business
Printify provides easy integrations with the leading eCommerce platforms and marketplaces. Choose the best site to sell your products, create a store, and integrate it with Printify under My stores – Add new store.
Frequently Asked Questions About Crop Top Hoodie Printing
Create a Printify account. Browse our Catalog for hoodies. Choose an option that matches your envisioned design and click Start designing. Use the Mockup Generator to customize the product. Simply add an image, text, or other elements. Once it's done, click Save, and your custom crop top hoodie is done.
Absolutely. Create promotional crop hoodies for your business, charity, or other needs. They'll be a walking billboard, turning heads and grabbing attention in style.
Start Selling Custom Crop Top Hoodies With Printify