Upgrade your wardrobe, gifting game, or eCommerce shop with custom trucker hats for every style and occasion. Trucker caps are the perfect canvas for displaying one's personality or spreading a message. Compliment an outfit with customization, quality, and epic designs on custom trucker hats.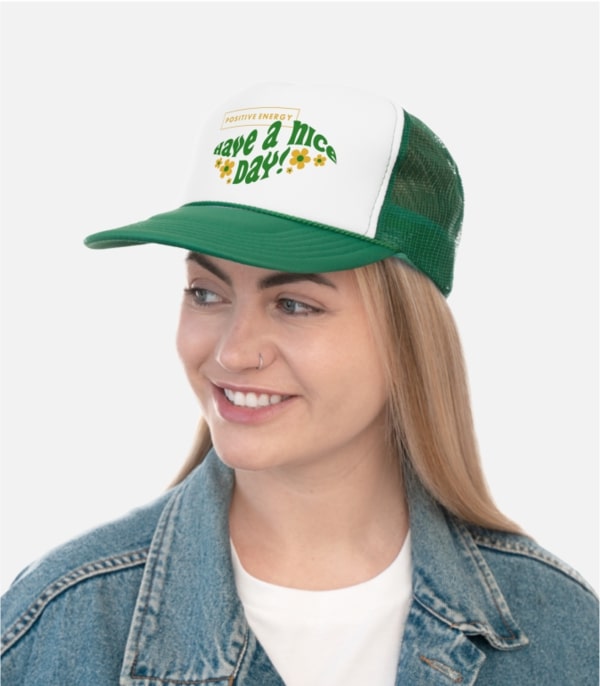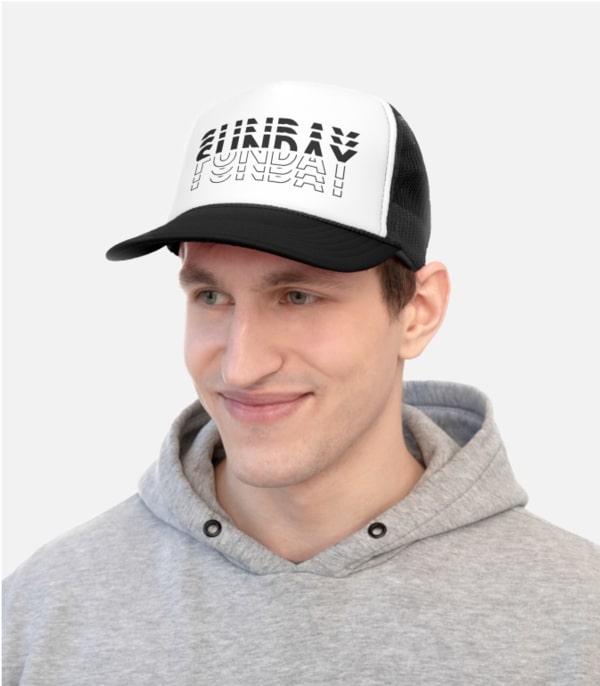 Create Your Own Custom-Made Trucker Hats
Create Your Own Custom-Made Trucker Hats
How to Design and Sell Trucker Hats in Minutes
Turn your wildest ideas into epic designs by combining blank caps with a dash of creativity and customization. Create a Printify account, browse our well-structured catalog, and explore all the cool features of our merch maker tool. Craft custom hats in a couple of clicks and customize them to perfection for yourself or your brand.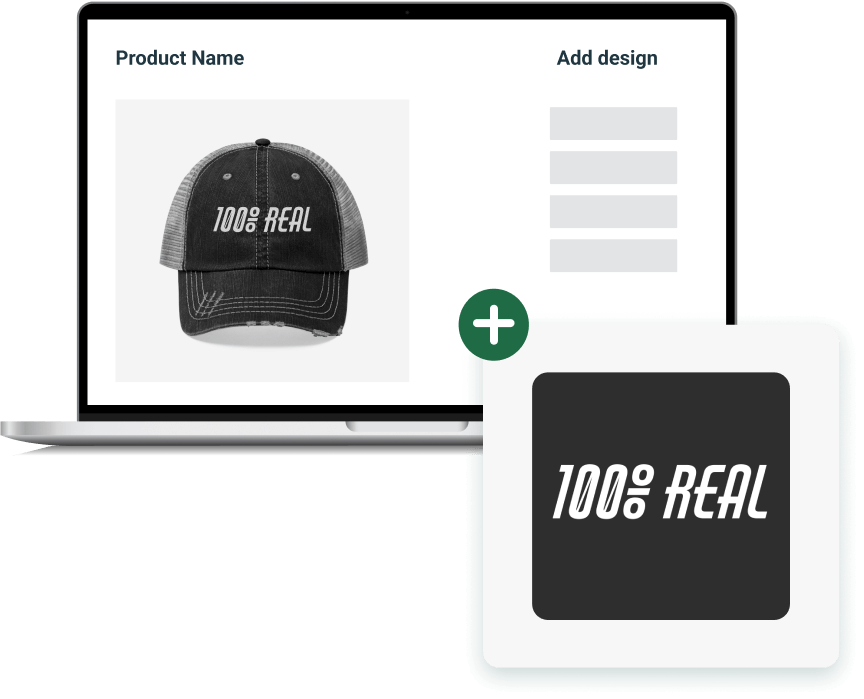 First, to get your trucker hats custom-printed, you need a Printify account which will give you access to all the beautiful features and offers within our platform. Use an email address to register, fill in the blanks, and head to our catalog.
Pick a hat based on criteria important to you, from material and price to style or printing method. Choose a custom trucker hat to personalize for your brand or personal use.
Customize Your Trucker Hat Design
Our Mockup Generator is free and beginner-friendly. You don't need design skills to create custom hat designs that will turn heads and drop jaws. Once you choose a trucker cap to customize, click Start designing, and the product will open in edit mode via the Generator.
There you can upload an image, add text, change fonts, and colors, look at previews, and customize your custom trucker hat to perfection.
Pick a Sales Channel and Start Selling
Whether a complete beginner or already an experienced eCommerce tech-savvy, you need to pick the best site to sell your wholesale custom trucker hats. Create an online store in any of the leading eCommerce platforms and marketplaces and integrate them with Printify in just a few clicks.
From there on, you can automatically add your product designs, descriptions, and photos to create well-structured and top-quality listings.
Why Sell Customized Trucker Hats
Including custom trucker hat designs into a print-on-demand venture is a surefire way to boost your store's profits. Being in the same category as baseball caps – it's practically the same thing, just different styles – trucker cap designs will sell well.
If people are willing to spend that much on regular caps, imagine what they'll spend on breathable mesh backings and cool designs with embroidery and unique prints. Customize trucker hats and reach new heights in eCommerce with personalized headwear.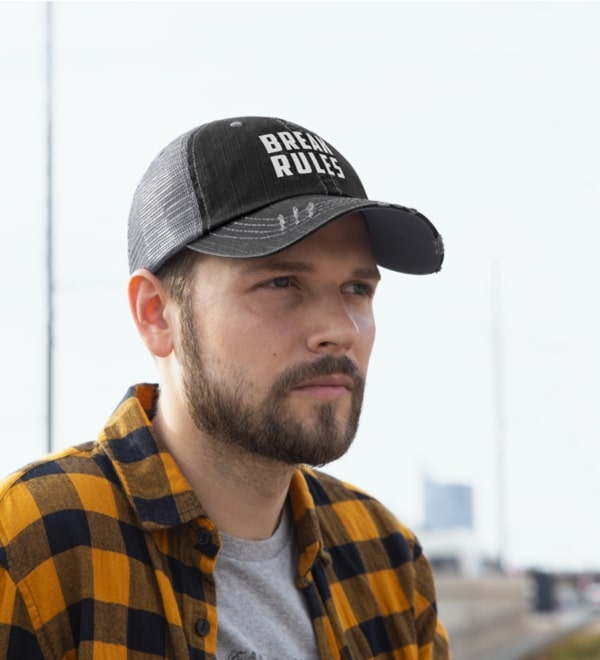 Custom Trucker Hats From Our Catalog
Customization is key for every brand or individual if you want to express yourself in many styles and cap designs. We have everything from a classic fit and embroidered stitching to mesh backing and the best quality print and material. Pick a style and customize your trucker cap designs.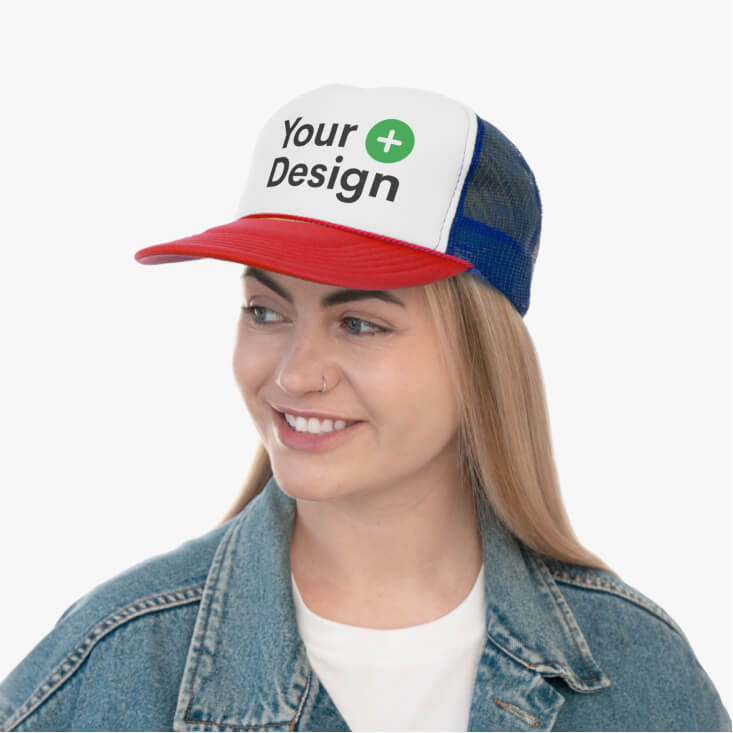 While commonly known as summer or sporting event headpieces, these custom trucker hats have transcended old barriers to occupy their current position as a universal, year-round covering. 
The 100% foam front is paired with a 100% breathable mesh material in the back and supported with an adjustable plastic strap closure for that one-size-fits-most style. These hats are durable and versatile and come in four different color options to mix and match different styles and designs.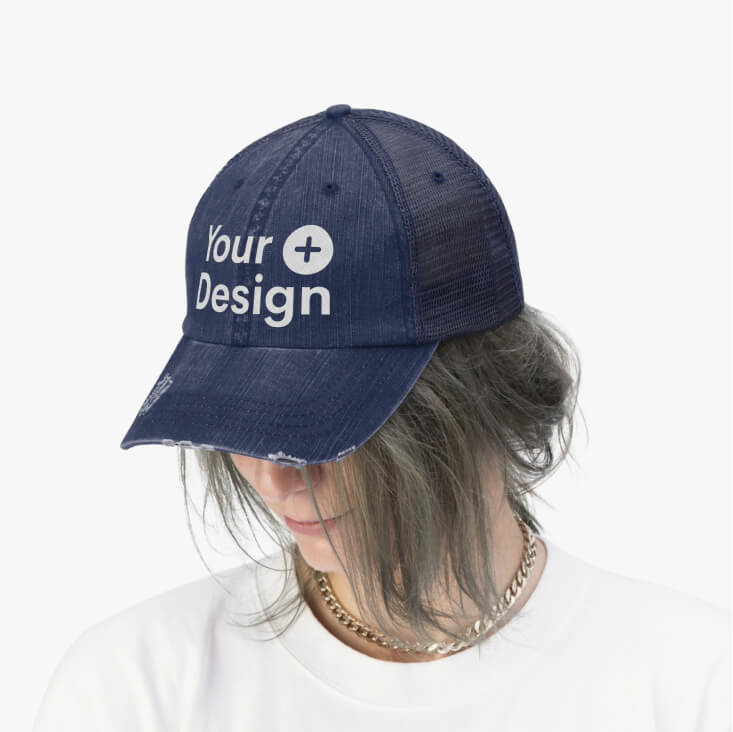 Custom embroidery is a great feature offering quality design threading. And all products are ready to go for their patch stitching. For merchants interested in embroidery, here's a comprehensive guide. Customize blank embroidered mesh hats for sleek styles and variety.
Their international appeal has long since extended through practical applications into more fashionable avenues. This makes it a perfect item to sell online or customize for yourself. The cotton front, mesh back, and embroidered design patches ensure smart and lasting print throughout daily wear and tear. While the curved bill adds a little edge to the design.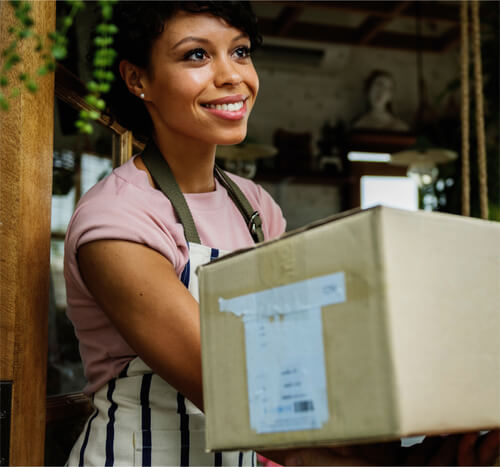 Custom Trucker Hats With No Minimum Order
Print-on-demand is a great business model for exploring freedom and a risk-free approach as a merchant. One of the best things about it is when selling custom trucker hats, no minimum order applies. That means you or your customers can order as few or many trucker hat designs as you want.
Whether just one sample hat or a truckload of caps, our printing partners can print, package, and deliver orders of any size directly to you or your customer's doorstep.
Design Ideas for Custom Trucker Hats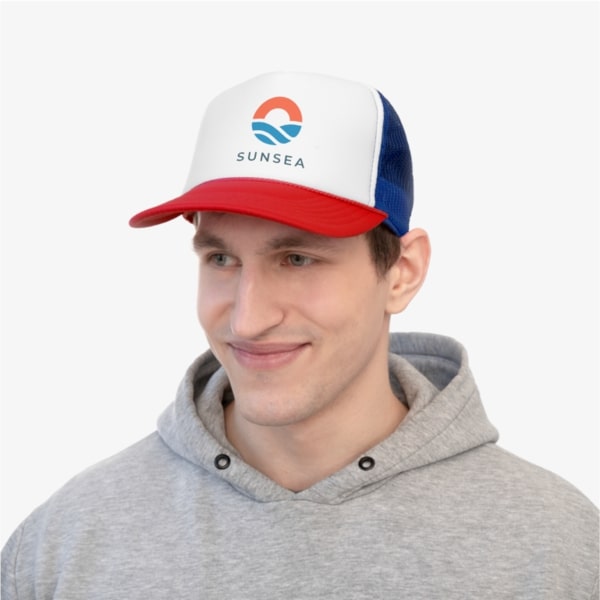 While a trucker hat might not sound like the ultimate corporate headwear, there are great design possibilities for brand promotions and business needs. Add a logo to the hat, and they'll be the best gifts for employees and new business partners. A logo will also serve as great promotional material at fairs, presentations, and similar events.
Trucker Hats With Sports Teams Designs
Customize classic and fun hat designs for sports teams. Nothing brings out the team spirit as matching uniforms – including hats. Add a logo or team name, mascot, or slogan, and create well-structured fan or team merchandise with embroidered patches, breathable mesh, and quality designs.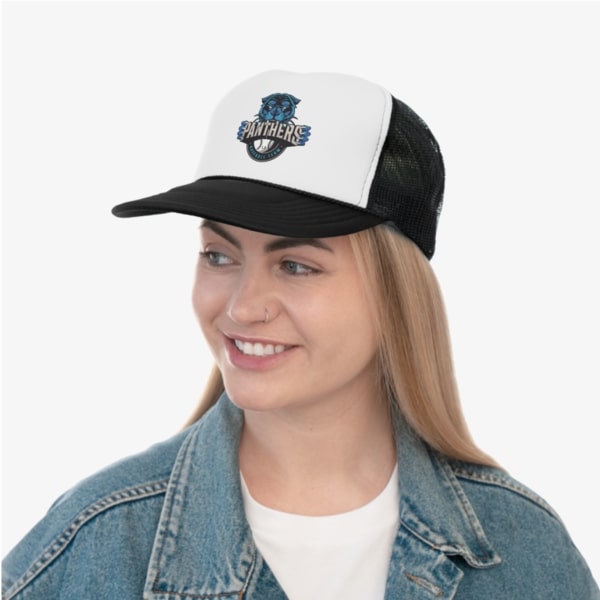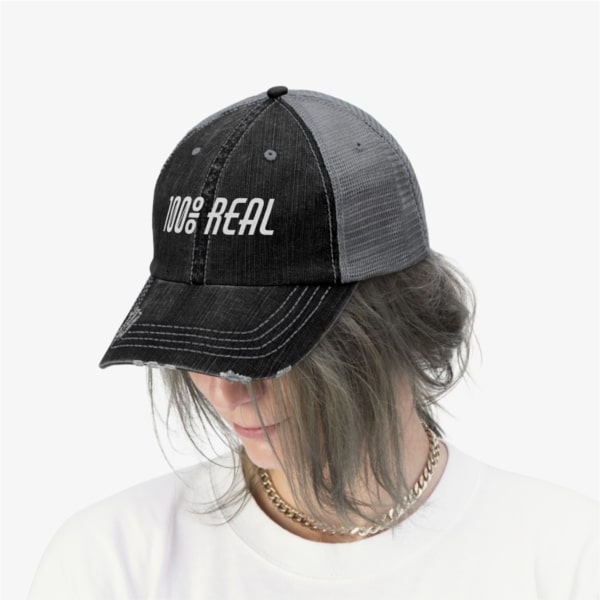 Another fun way to customize a trucker hat is with text. Add fun and inspiring messages, quotes, sayings, initials, names, or completely absurd text designs to set yourself or your brand apart from the competition. Turn heads with trucker hat designs while getting your message out there at the same time.
Trucker Hats and Abstract Graphics
This is your chance to shine with just about anything that comes to mind. While the mesh back and curved bill provide stylish elements, the foam front is the perfect canvas to customize with classic or completely abstract designs. From niche patterns and random elements to crazy squiggles and more. Customize a trucker hat with whatever comes to mind.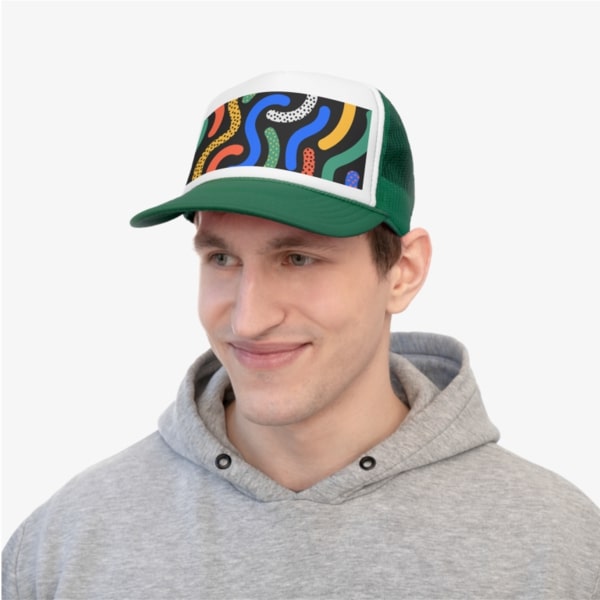 Design and Sell Custom Trucker Hats With Printify
Printify will be one of the best partners for your brand and business from the moment you register all the way to order fulfillment. Join our well-structured platform and enjoy the benefits of a leading print-on-demand company.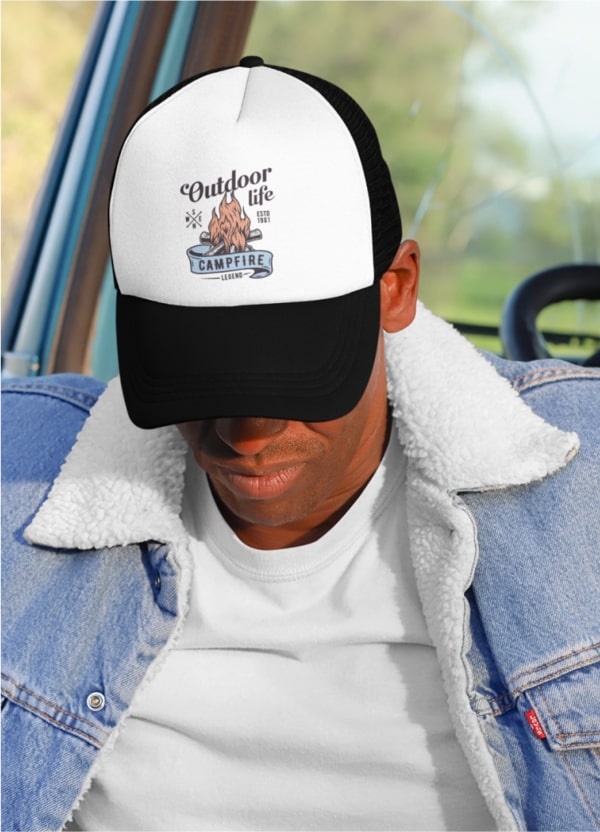 Frequently Asked Questions
Make Your Custom Trucker Hats Today!