Customized slides are a great addition to any summer outfit. Make your own slides with different designs that complement your style, or create a line of custom slide sandals to sell online for a profit.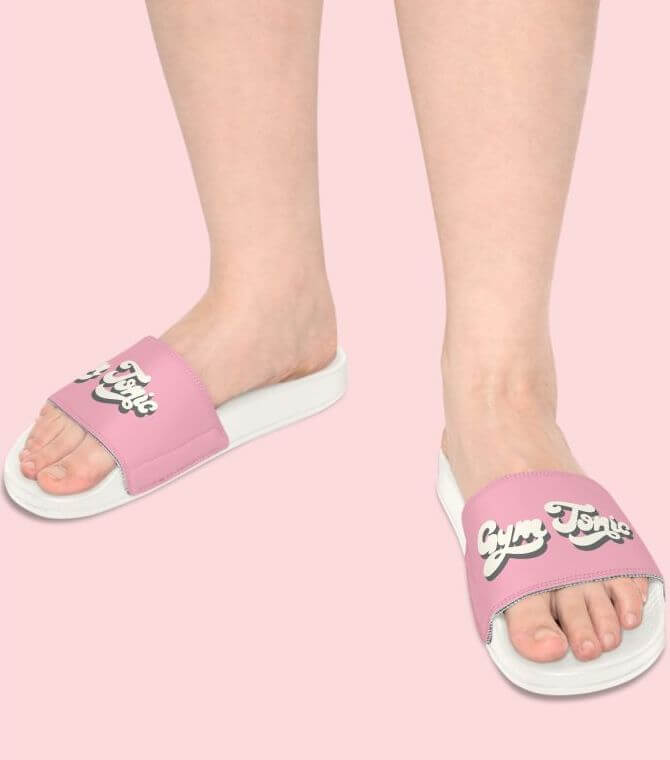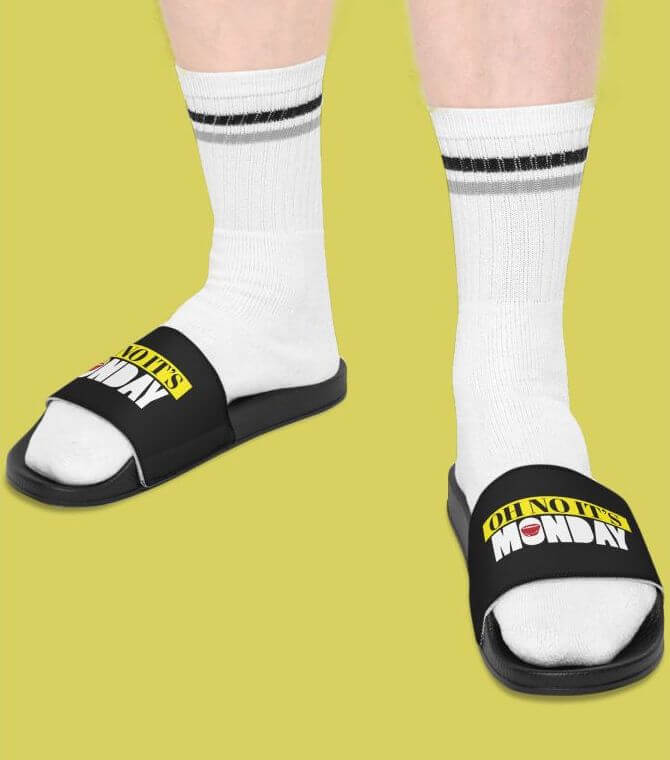 Create Your Own Custom Slides!
Why Sell Custom Slides Online?
People love unique items with designs that resonate with their soul and personal style. If we're talking numbers, we must mention that the whole custom shoe market is growing (and, for that matter, the whole custom apparel market), which means you can design custom sandals, sneakers, and even boots. 
So, roll up your sleeves and start designing and selling custom slides with logos or other great artwork with no quantity limitations. Consider throwing in a matching t-shirt and beach towel to finish the look.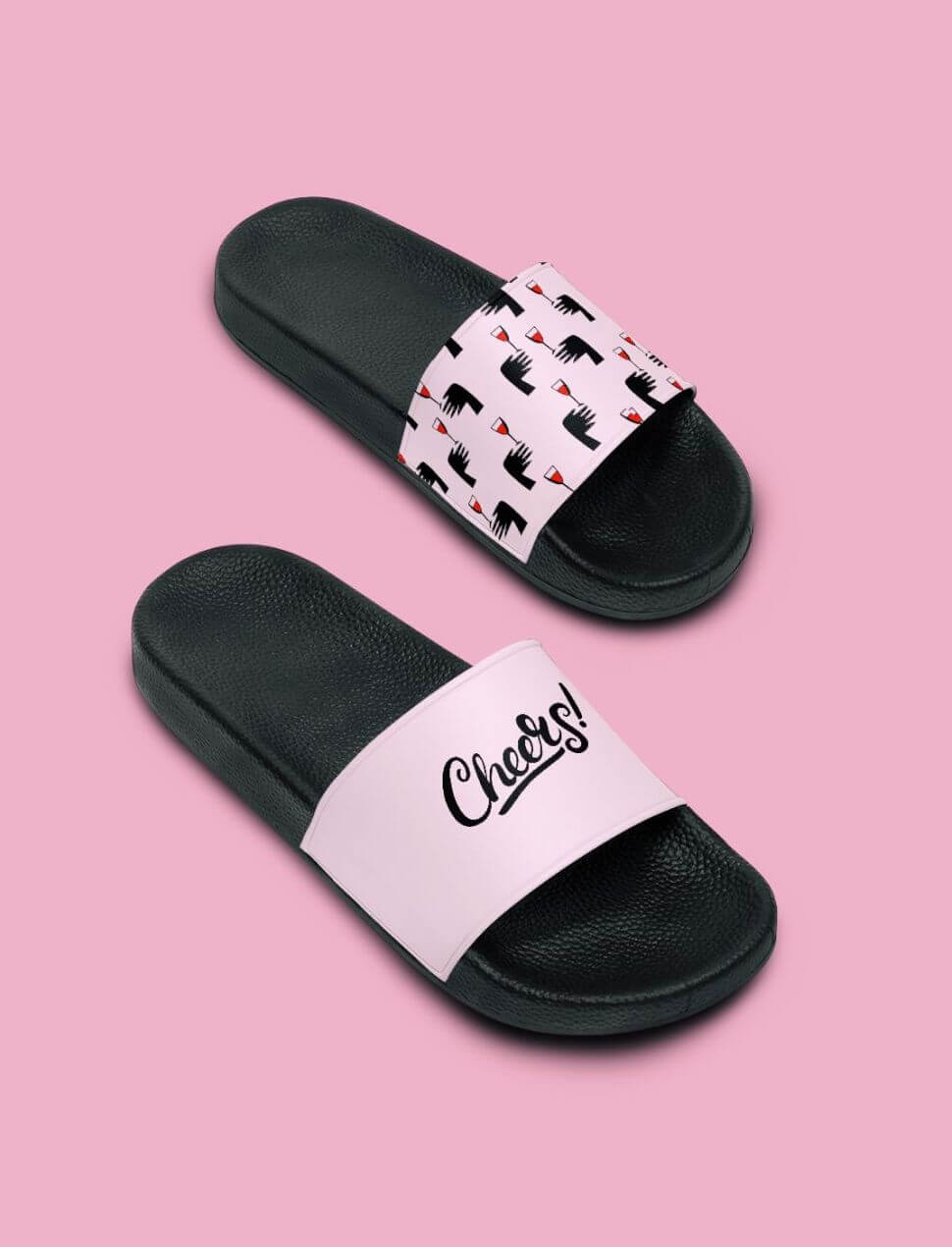 Check Out Our Selection of Custom Slide Sandals
3 Steps to Design Your Slides and Sell Online
Think about who will wear your slide sandals. Decide whether to target surfers, fitness fanatics, teens, or busy moms. Or create fun matching sandals for couples – slides with removable straps can be swapped for those cute couple moments. We offer pairs for women, men, and kids – the most popular sizes are available for covering with your designs.
With Printify, you get access to our easy-to-use design studio, where you can design over 800 products from our Catalog. Drag and drop or upload design work, use our text edit tool, which lets you play around with various colors, fonts, and layers. Or use the Shutterstock integration, where you can choose images to use on your custom products for under $2.
Once you've decided which eCommerce platform or marketplace you'll use, it's time to start selling. Create a free Printify account, connect to your store, and that's it. After that, you don't have to do anything else but think of designs to add to your store and how to market them. Printify will handle the rest – production, packaging, and shipping.
Creating Personalized Slides Online Is Fun and Profitable
Printify Is Trusted by 2 million+ Merchants Worldwide With More Joining Every Day
I don't have to invest the money I can't lose into my business. With Printify, I only pay the fulfillment fees, and the rest is all profit.
I really appreciate working with Printify on my brand. Afro Unicorn was only supposed to be my design on a white shirt. It is so much more. Printify allows me the time to run the business and not work in the business.
Printify helped me start a completely hands-off revenue stream. When you spot a niche that you want to enter quickly, you don't have to worry about buying stock or equipment.
Printify Premium has helped my profit margins tremendously, and spending $20 a month has probably saved me over $200 a month.
Using Printify saved our struggling business of 6 years and gave us more time with our family.
I like Printify products because they tie in with our organisation's message.
I love the Printify Mockup Generator. It keeps everything consistent and allows me to keep my brand looking sharp and professional.
Design Ideas for Custom-Made Slides
The materials used in our beach slides allow for bright and bold colors. Whatever design you choose will be vibrant, whether for personal use, team events, beach weddings, or kids' parties – our versatile sizing will fit most feet.
This classic theme encompasses various natural occurrences – flowers, trees, mountains, forests, beach motifs, and more. Go photo-realistic or abstract; add floral patterns or stylized trees – there's no limit.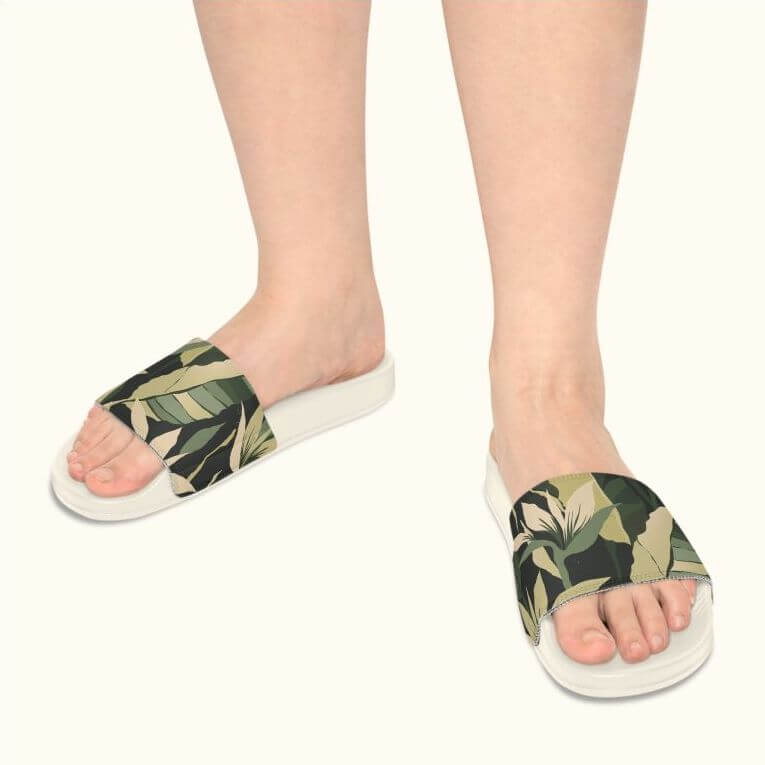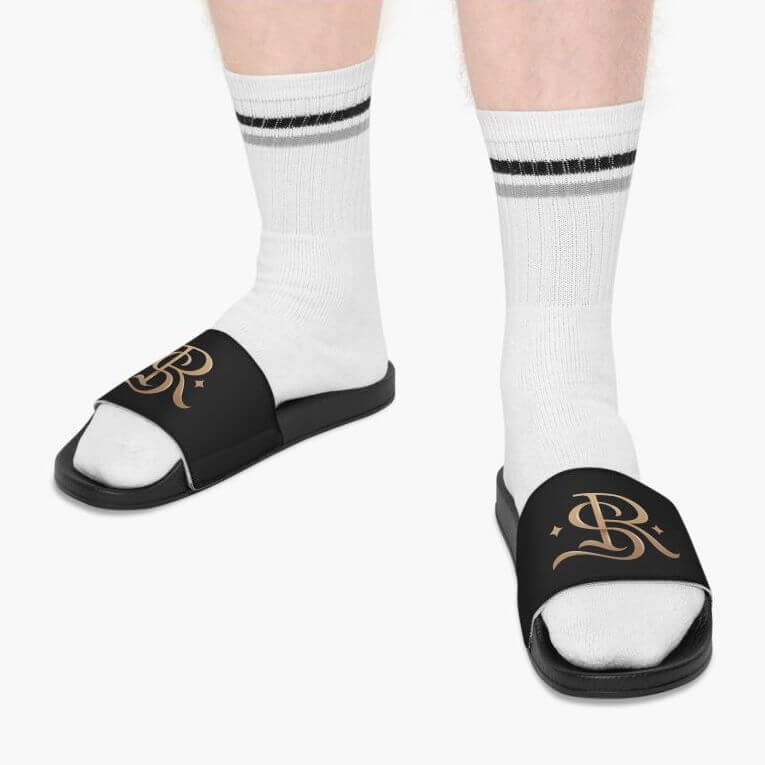 Sandal straps with logos serve as walking billboards – promotional materials have never been this comfy. Create a continuous logo pattern or add a single logo on one of the straps to let the world know about your brand one step at a time.
This summer, appeal to all the festival-goers by creating a line of music-themed custom slides. Design with colors and patterns that melomaniacs would appreciate and wear with pride at the hottest music events and beyond.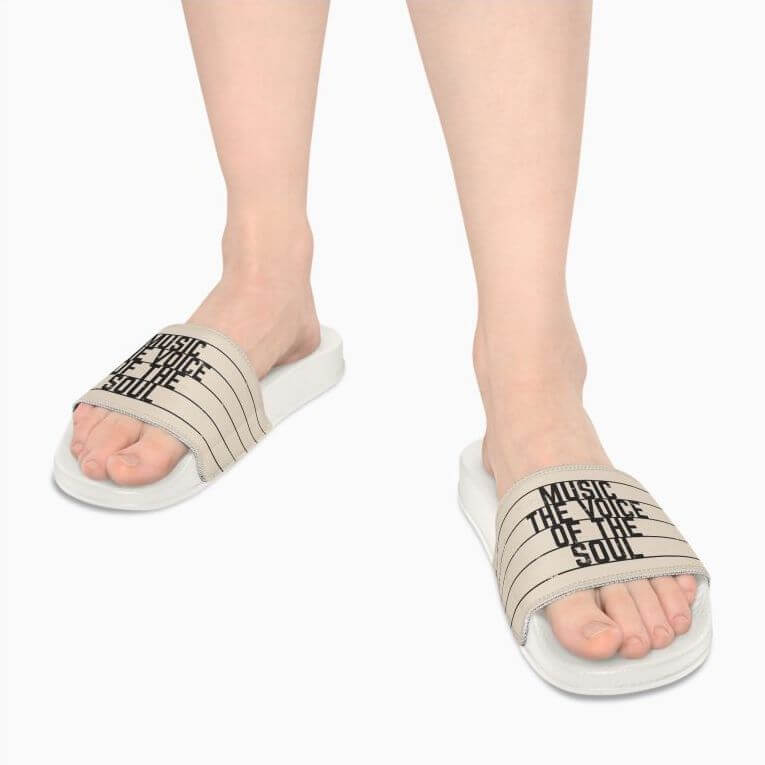 Frequently Asked Questions
Visit our Catalog and select the slide shoe you like. This will take you to our Mockup Generator – use the text edit tool, upload and place your designs and finalize the product. Once happy with how the pair looks, create descriptions, set prices, and publish them to your online store.
Our slide sandals are made of heavy-duty PVC soles, and the strap material is a polyester and polyester/neoprene combo that will keep your designs bright and crisp for many summers.
Printify is a wonderful place – we won't tell you how to handle your business. Even if it's just one great pair for yourself or a whole bunch for your volleyball team – you can order and produce easily.
Creating Personalized Slides Online Is Fun and Profitable