Comfortable, elegant, and professional – custom polo shirts are must-haves for your wardrobe or online shop. Perfect for a day on the golf course, a casual dinner, or any other occasion. Design personalized polo shirts for every style, taste, and event.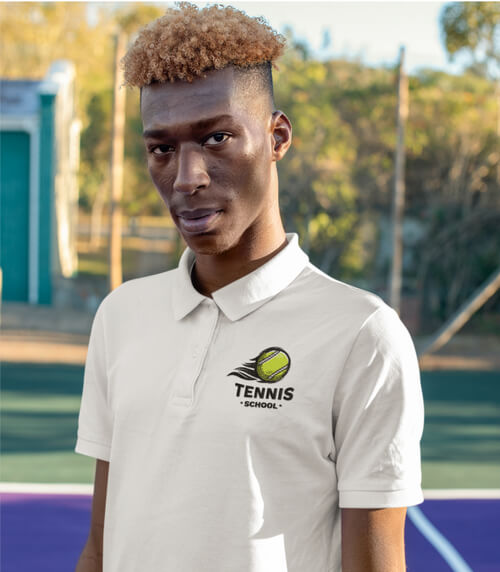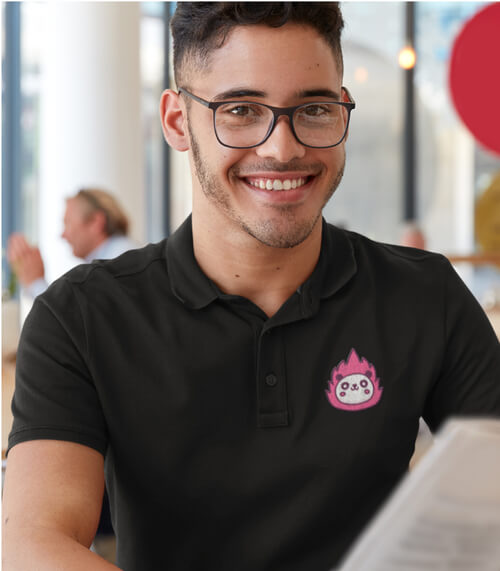 Custom Polo Shirt Printing With Printify
Make Your Own Custom Polo Shirts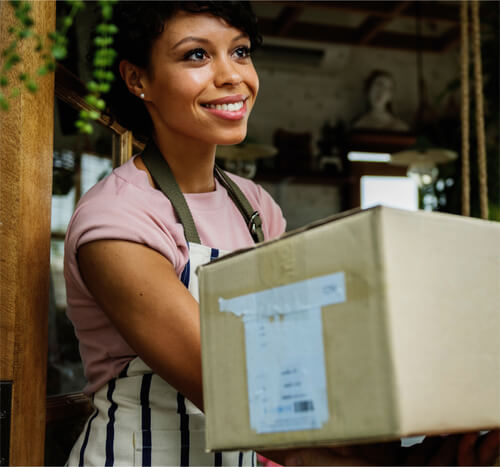 Order Custom Polo Shirts –
No Minimum Quantity Applies
Join Printify and enjoy the wonderful feature of no minimum order size. Order polo shirts in whatever quantity your heart desires. Want one for yourself? Order up. Want a couple for your team uniforms? No problem. Want hundreds for a company event, charity, or business reasons? You got it.
Bulk orders even qualify for shipping discounts. Order a whole bundle of polo shirts and reduce the pricing, keeping it even more wallet-friendly. Whatever the occasion, we have the best delivery and product options available. So don't hesitate. Join Printify and reap the benefits of a friendly POD company.
Design Your Own Polo Shirt in Minutes
Create the best custom polo shirt in a few simple steps. Team up with Printify, browse our catalog for custom apparel, and complete the design with your customization. Simple, easy, and convenient. That's Printify for you.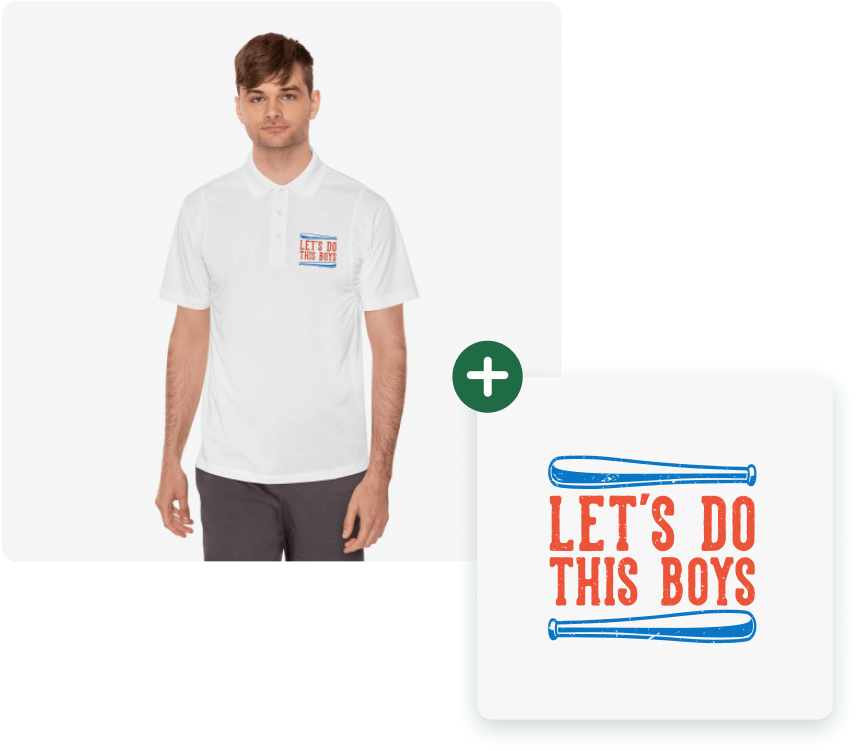 Use an existing email address to create a Printify account or sign up with Google. Fill in the required information fields, create a Printify shop, and your profile is ready. To get better deals and reduce every product price by 20%, subscribe to Printify Premium.
Choose a Polo Shirt From Our Catalog
Our catalog has a huge selection of products, from apparel and accessories to custom games, home decor, and just about anything else. Browse the product pages in the apparel section and choose our polo to start the design process. Hit Start designing and get creative.
Design custom polo shirts for yourself, your business, team uniforms, or any other occasion for the best price in the market. Our user-friendly Mockup Generator will guide you through the process. Upload pictures, add text, logo, or other design elements, and style the perfect polo shirt.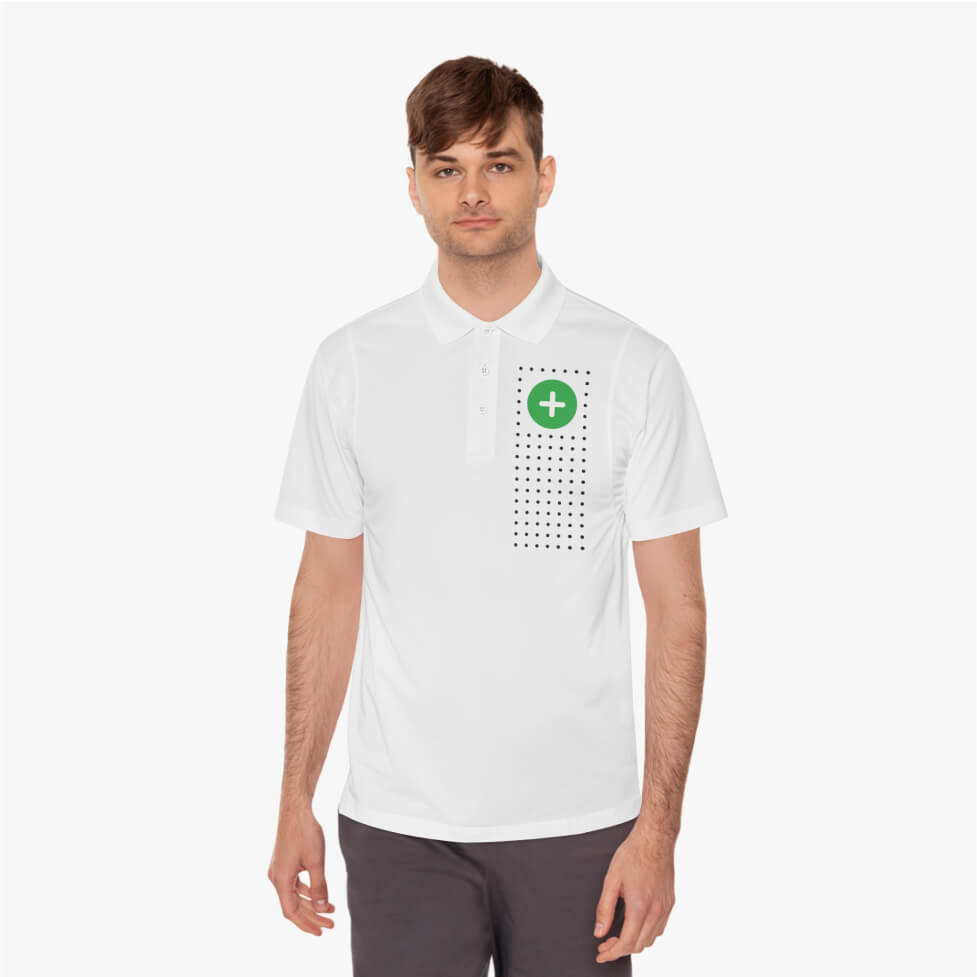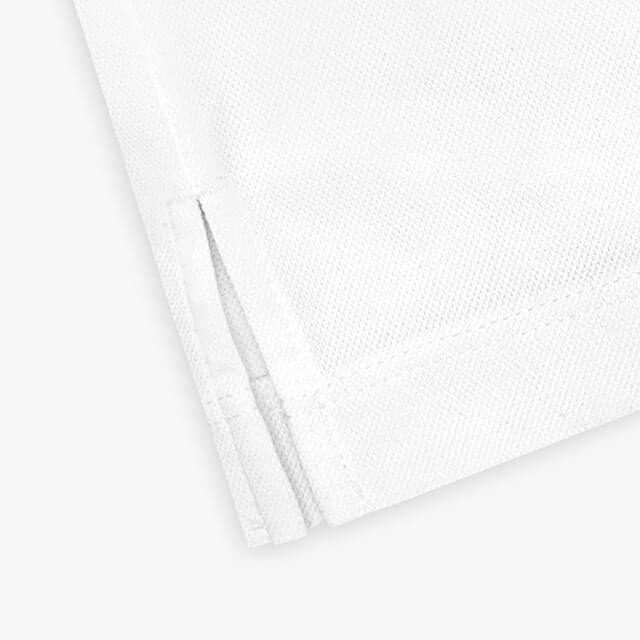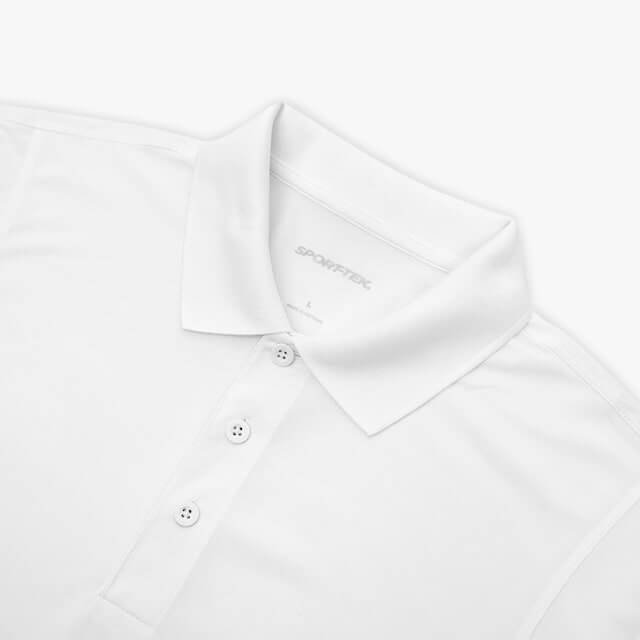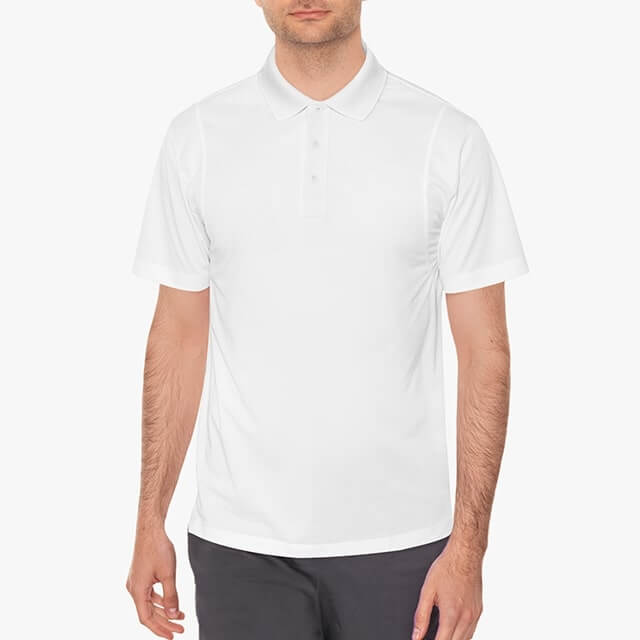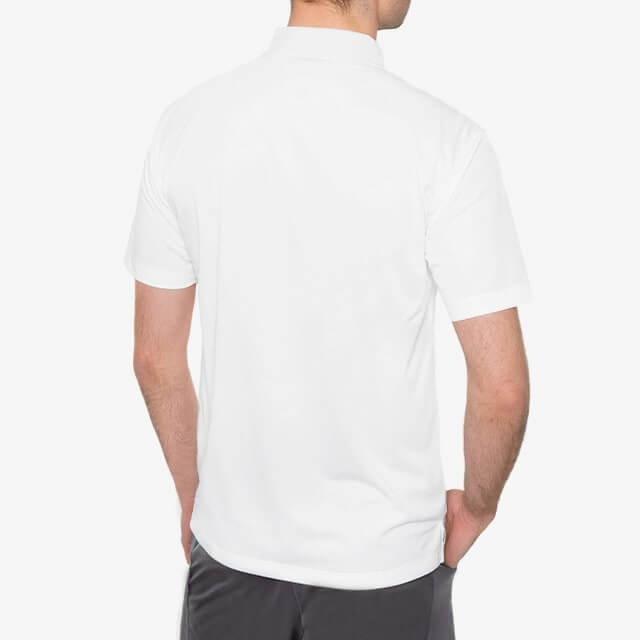 From USD 5.96
From USD 4.59 with Printify Premium
Our polo shirt is light, made of 100% polyester jersey fabric that's comfortable and long-lasting. Coming in five different colors and seven sizes, these polos will be great for any event, outing, or occasion. From a golf tournament to casual lunch, the snag-resistant fabric will help you create different styles. Mix casual comfort with a professional look with a one-of-a-kind polo shirt.
Start Selling Custom Polo Shirts With Printify
Unique Customized Polo Shirt – Design Ideas for Inspiration
Design a polo shirt that suits every need or occasion. From golfing uniforms to brand ambassadors or stylish pieces of comfort wear. Here are some design ideas to match different styles, activities, and purposes of custom polos. 
Custom Polo Shirts With Logo
Custom logo polo shirts are great for companies who want to utilize comfort, style, and a professional look, from staff uniforms to custom gifts. A polo shirt with a logo will always be a hit among brands and companies striving for quality when it comes to custom wear.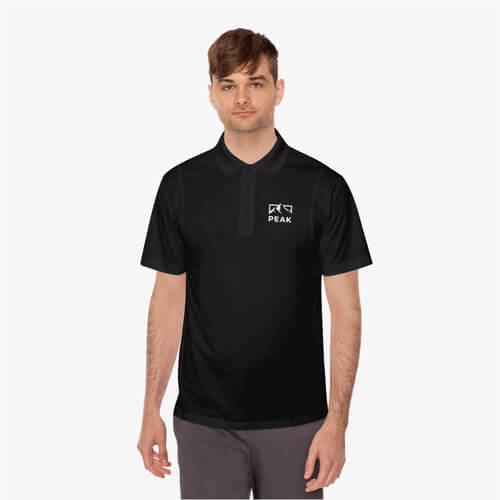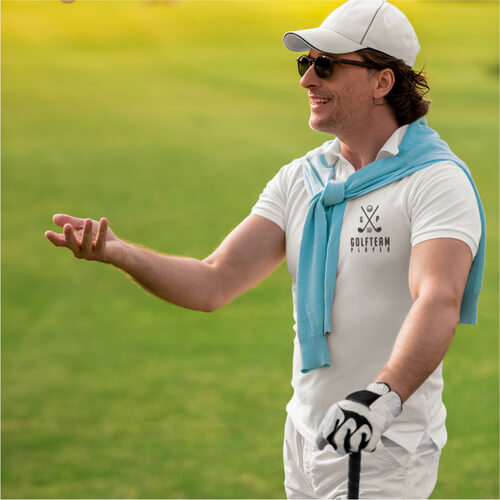 Custom Monogrammed Golf Shirts
We all know polos are a fashion staple on the course among men and women. Design monogrammed polo shirts for different styles and occasions to match the professional look of a player. It's impossible to perform badly on the course when you're dressed in a stylish polo.
Promotional polos with the company name or brand elements are perfect for presentations, trade shows, and more. Design ads in a creative, stylish way for brands and businesses worldwide. Carry the ad uniquely – on a personalized polo shirt and turn heads, boosting your business.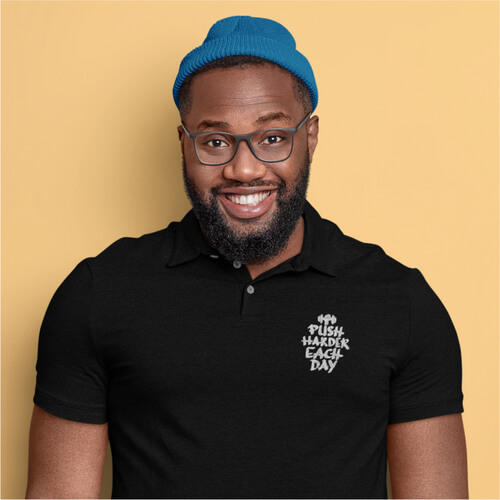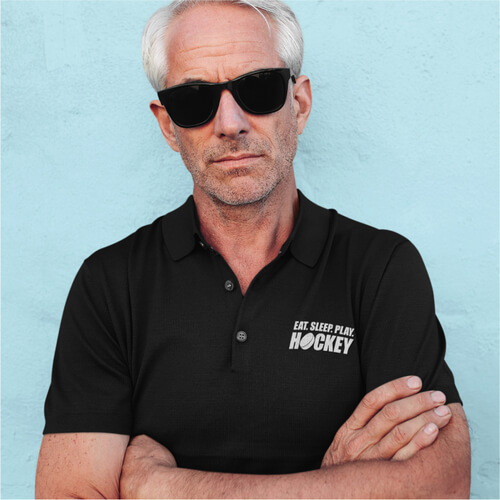 Personalized Polos With Niche Designs
Pick a niche and design unique polos with specific elements. Whatever the theme – sports, food, humor, animals, and more – put those designs on a polo shirt. Those will look great for a day on the course, out with kids, or at a business meeting.
Sell Custom Polo Shirts With Printify
Printify is a leading print-on-demand company. We're beginner-friendly, transparent, and always there to lend a helping hand. Our automated processes make your life easier, while our resources provide ideas, insights, and useful information daily.